A box of chocolates is a "go-to" for Valentine's Day – but we can do better. We can make our own box of chocolates on a GIANT scale! Just a few sheets of foam board, a craft knife and some glue – that's all you need to bring this to life!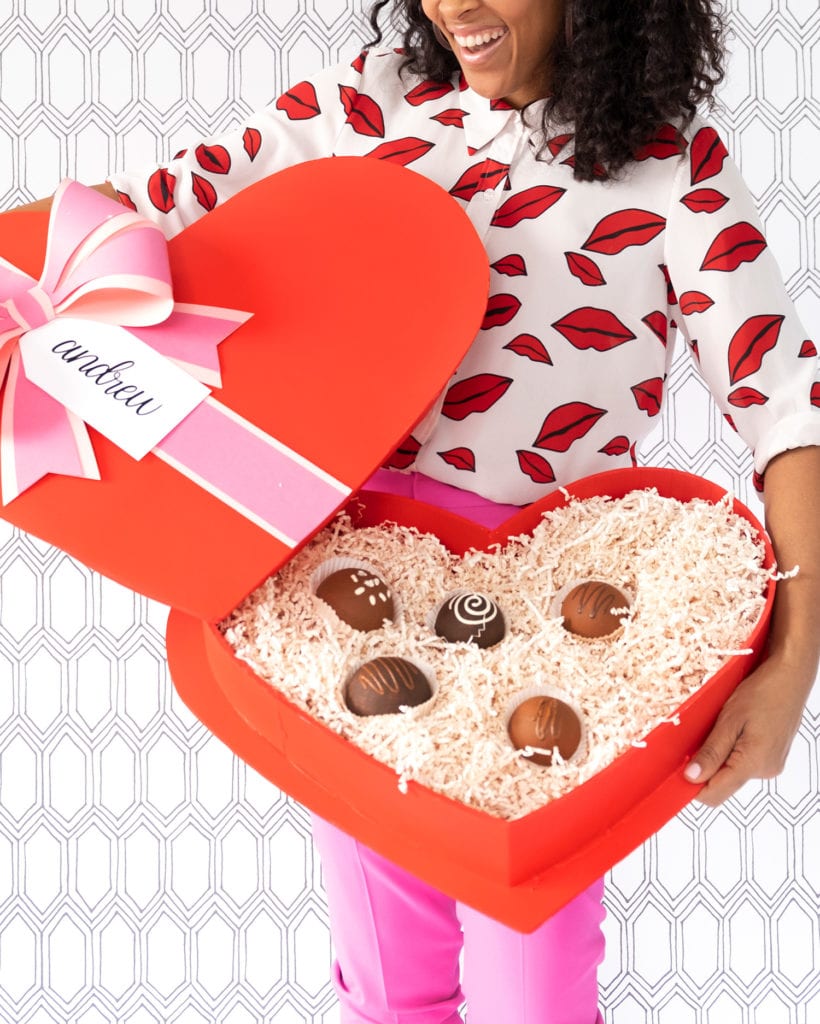 SUPPLIES YOU'LL NEED:
20″x30″ Foam Board • Fiskars Heavy Duty Craft Knife • High Temp Hot Glue Gun • Ruler • a  large piece of cardboard or chipboard • pencil • scissors
Now that you know exactly how to make a giant box of chocolate for your valentine – you can get creative with how you fill it up! Here are a few fun ideas:
Fill it with art supplies for your crafty kiddo
Throw in a bunch of gift cards!
a bouquet of flowers
A dozen donuts
A brand new handbag for your girlfriend
Nail polishes and manicure supplies
a new outfit
This giant box of chocolates is large enough to accommodate any gift – not just candy! Get creative and share your version of this project with us by using the #DamaskLove hashtag!