When in doubt, monochrome.
When your DIY sensibilities fail you, monochrome.
When it's two weeks from Christmas and you still need to figure out decorations for the office/home party, monochrome.
Creating a monochrome holiday wonderland is easy. Whether it's your outfit, your mantel, your tree or your tablescape, sticking to one color can ease all your design woes and makes for a perfectly Instagrammable moment.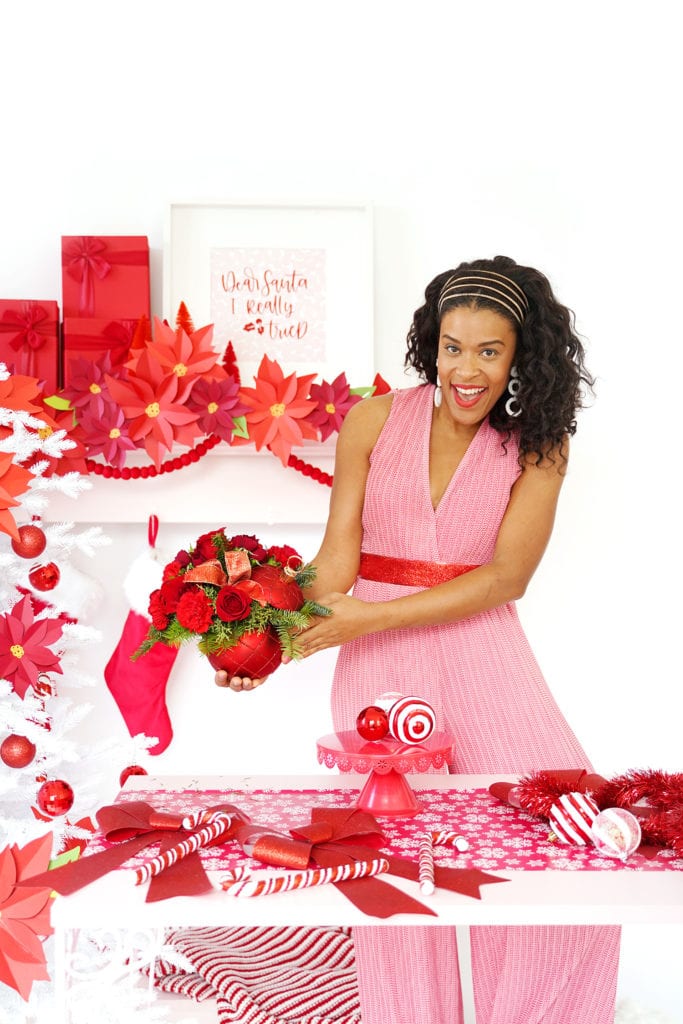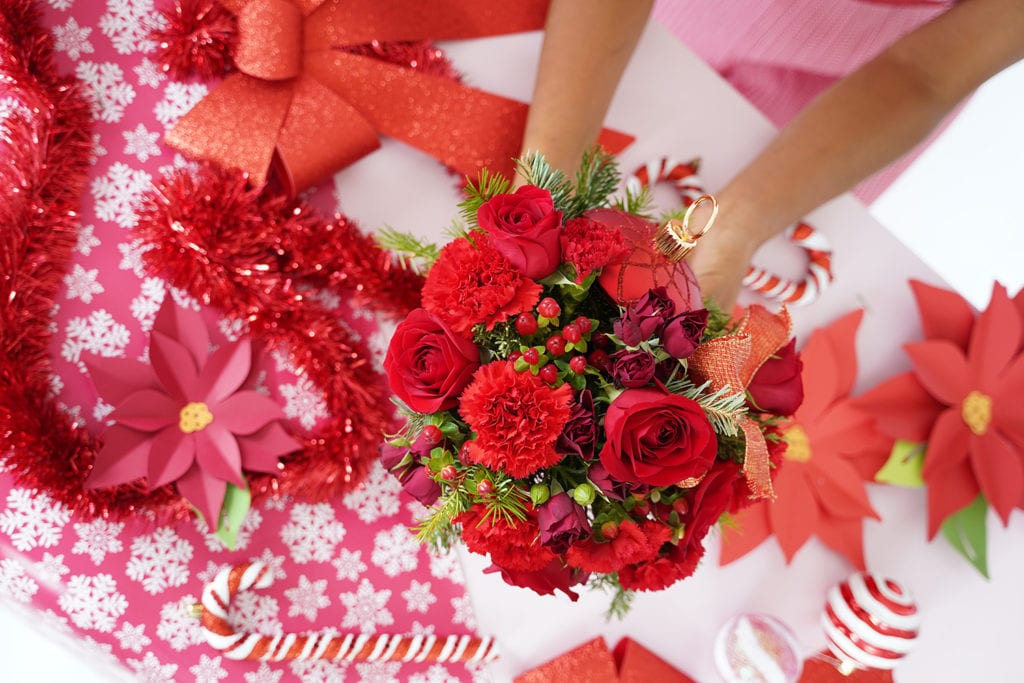 With monochrome in mind, here are a few tips for how I love to decorate affordably for the holidays.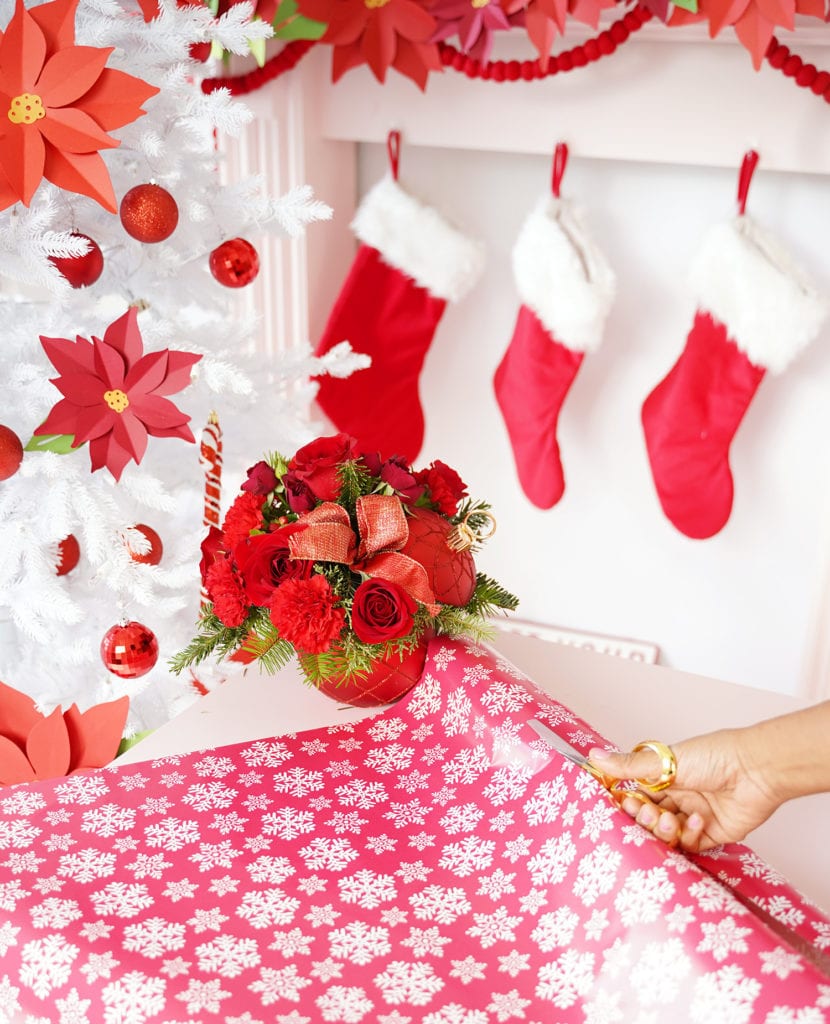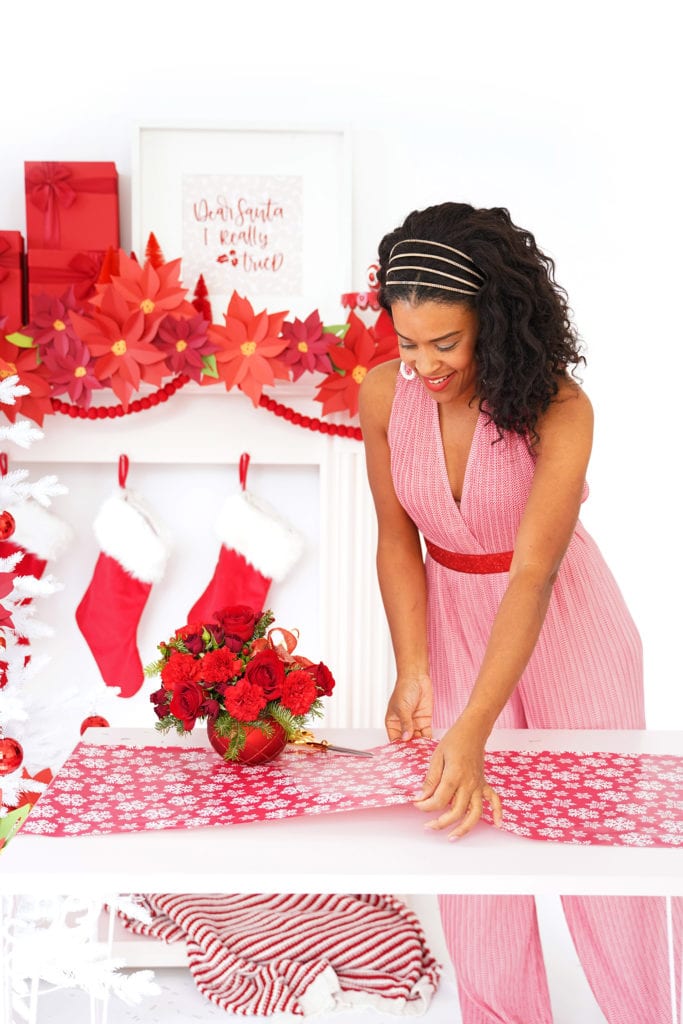 You already have a stash of wrapping paper on hand, so pull out a roll that jives with your color scheme and trim a piece to fit your table. Wrapping paper makes the perfect table runner and can be thrown away at the end of the party. Low mess. Low stress. Maximum style.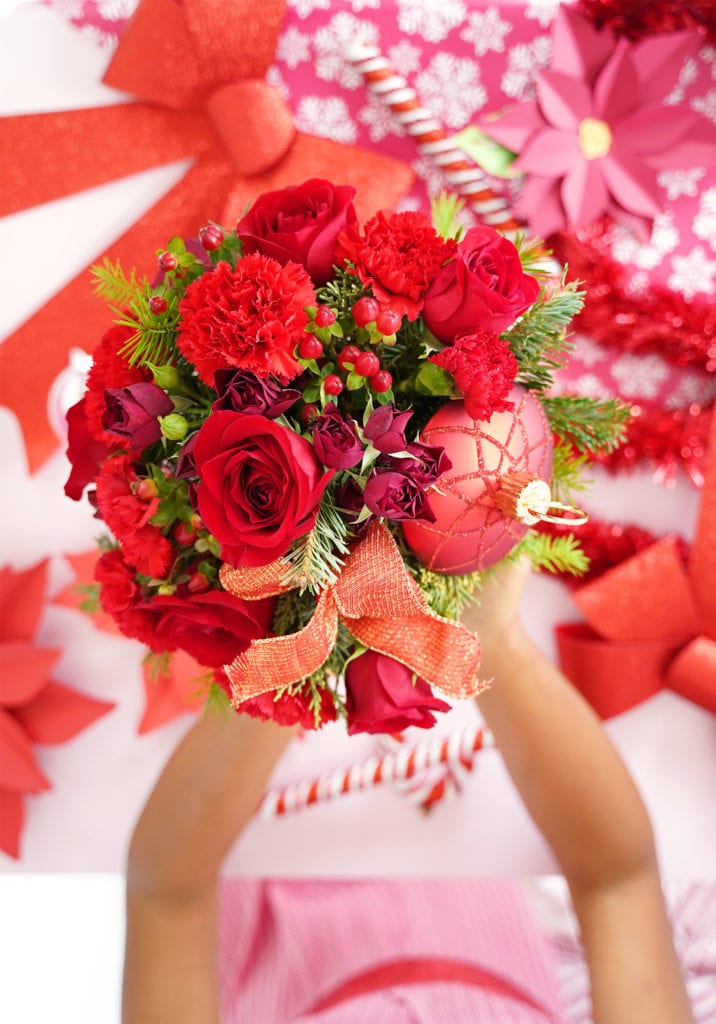 As much as this crafter loves a giant paper poinsettia, there's really no replacing fresh flowers around the house, especially when you'll be entertaining and hosting guests this holiday season. Considering my subpar floral arranging skills, I'm happy to outsource my fresh floral needs. This year, FTD Flowers  is my go-to with their holiday arrangements that work perfectly with my DIY monochromatic decor. Oh, and let's not forget that they are delivered straight to you…so you don't even need to take off those comfy Santa slippers!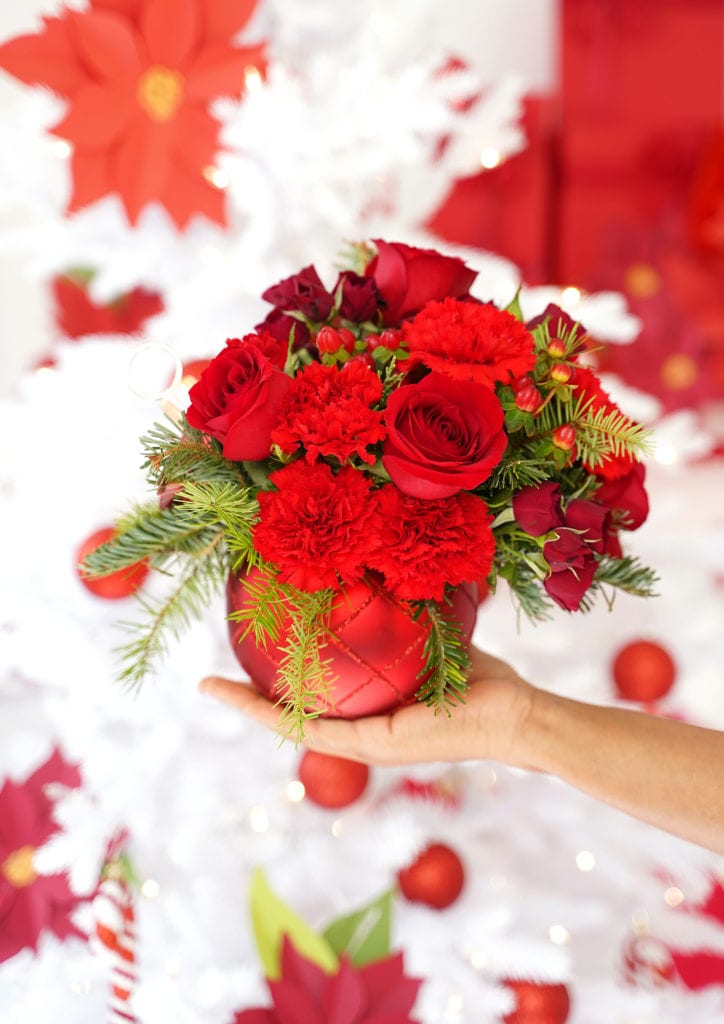 For my centerpiece bouquet, I went with their Exquisite Christmas Magic Bouquet packed with roses, carnations and Christmas greenery. It's presented in a pretty ornament vase that I can use again next year! Visit this link for 20% off your FTD Flowers order!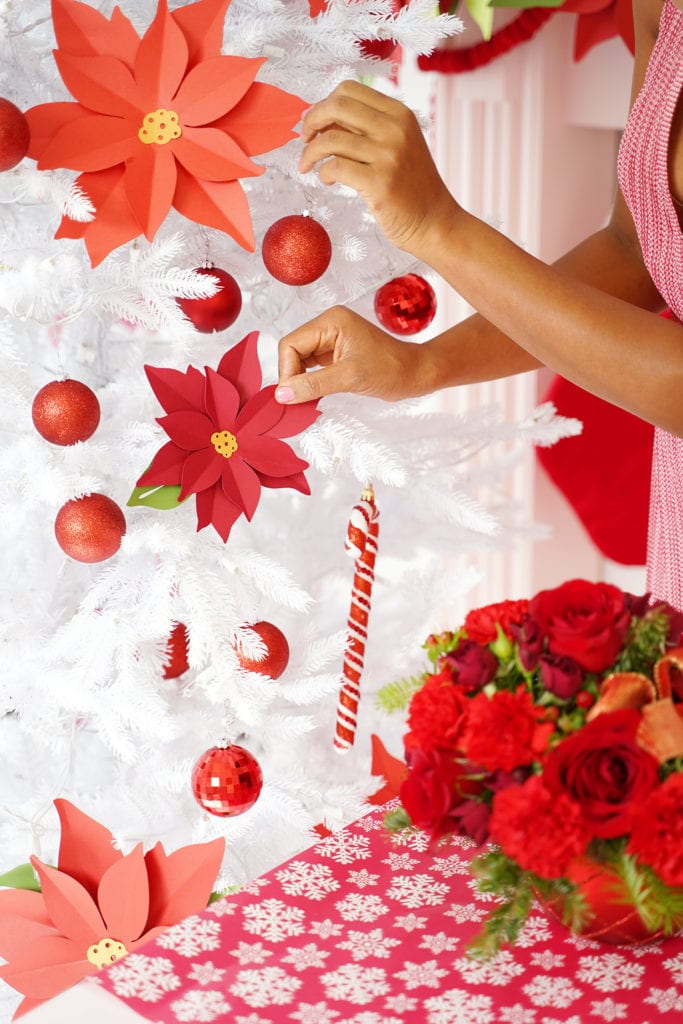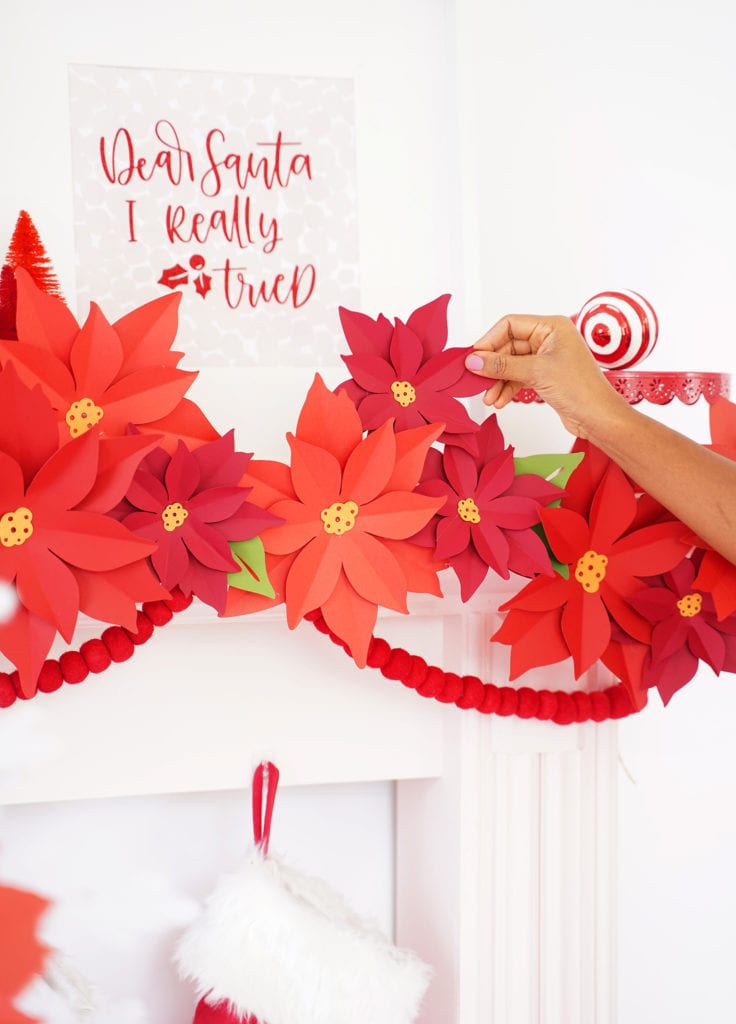 If you create big decor, you need less of it! See where I'm going here? You don't have a ton of time, so make the most of each decorative element by making everything bigger. In my case I went big with some paper poinsettias that are perfect for decorating the tree or creating a garland along my mantle. These statement pieces allow you to skip smaller, time consuming details like individually hung ornaments or delicate mantel decor.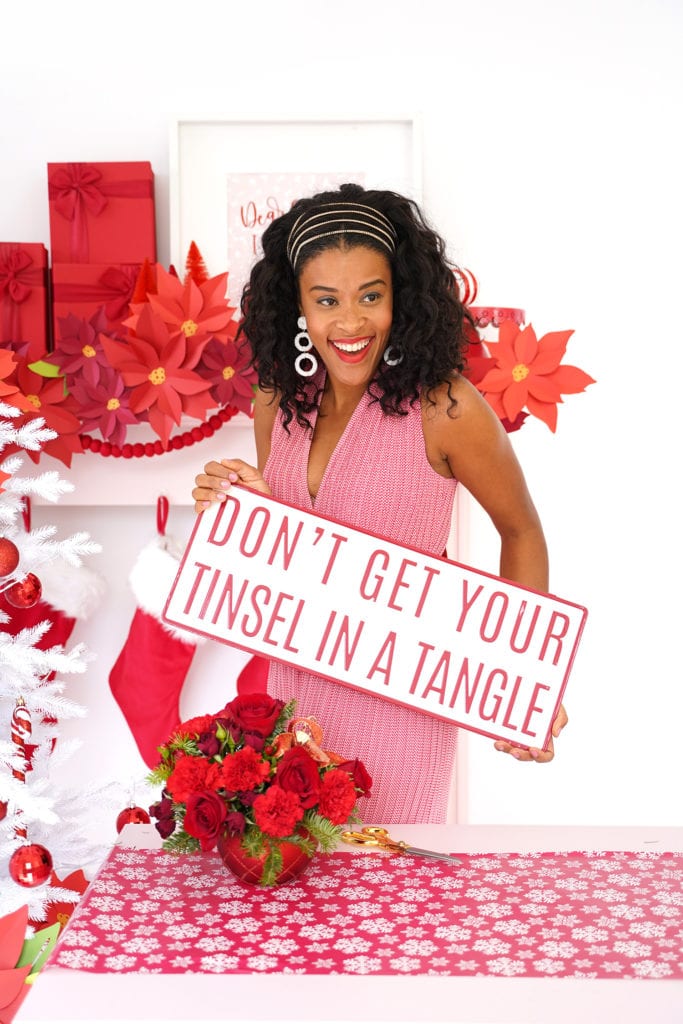 With each of these tips, you are well on your way to creating an impressive holiday event…and I won't tell anyone how easy it really was!
P.S. – Visit this link for 20% off your FTD Flowers order.
This creative and colorful content is brought to you in partnership with FTD Florists. I received payment, product or both in exchange for sharing my crafty, original ideas with you. Thank you so much for supporting the handmade content that keeps the lights on in this joint!