And then there were three.
On Wednesday, December 3, 2014 at 12.23am we went from a family of two to a family of three. We were blessed with a smooth and not-so-terrible labor and delivery…and if you can believe it – after about five minutes of pushing, this guy showed up and we were immediately in love.
Markus is a sweet baby who loves eating and hates bath time. He likes it when I sing silly songs and loves laying on his dad's chest. When he's hungry he starts chewing on my face, which is probably my favorite thing ever. He seems to have night confused with day, which makes for a very tired mommy – but who can be mad at that face. Not me.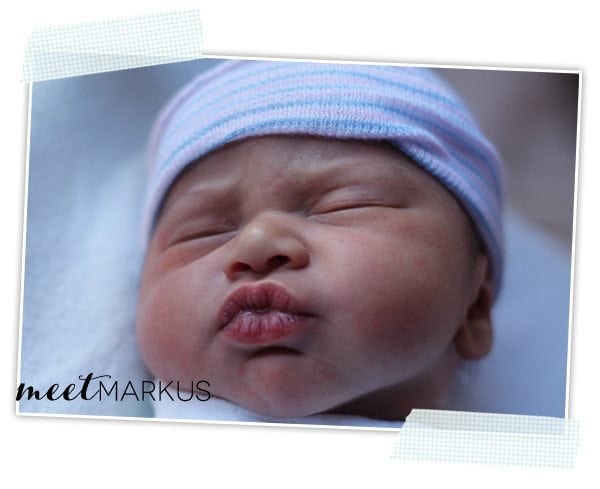 While I stare at these cheeks, I'll still be blogging away with a ton of projects that I completed before Markus was born. I'm also working on lots of new content for the new year.
Thanks to all of you who've sent me sweet messages of congratulations and checked in on me throughout my pregnancy. If you are interested in the occasional baby pic, you can always find me on Instagram for some gratuitous baby cuteness.