LOOKING FOR OUR RANDOM FACTS COLORING CALENDAR? Sign up below.
Coloring is all the rage. Also, water is wet.
Now that we have the obvious pieces of information out of the way, let's get down to today's life changing post. Well – maybe not "life changing" but awesome nonetheless.
These free coloring calendar pages have been in the works for months. After years of doing different DIY calendars here on Damask Love, I wanted to bring you a FREE printable calendar that you can color 'til your heart's content. So, naturally I summoned the skillz of everyone's favorite illustrator, Kristen Magee and she brought the idea to life in stellar fashion. Now, without any more hold up, I bring you the 2016 Coloring Calendar of Ridiculous Holidays. Breath it in, friends. The level of "killin' it" has reached an all time high.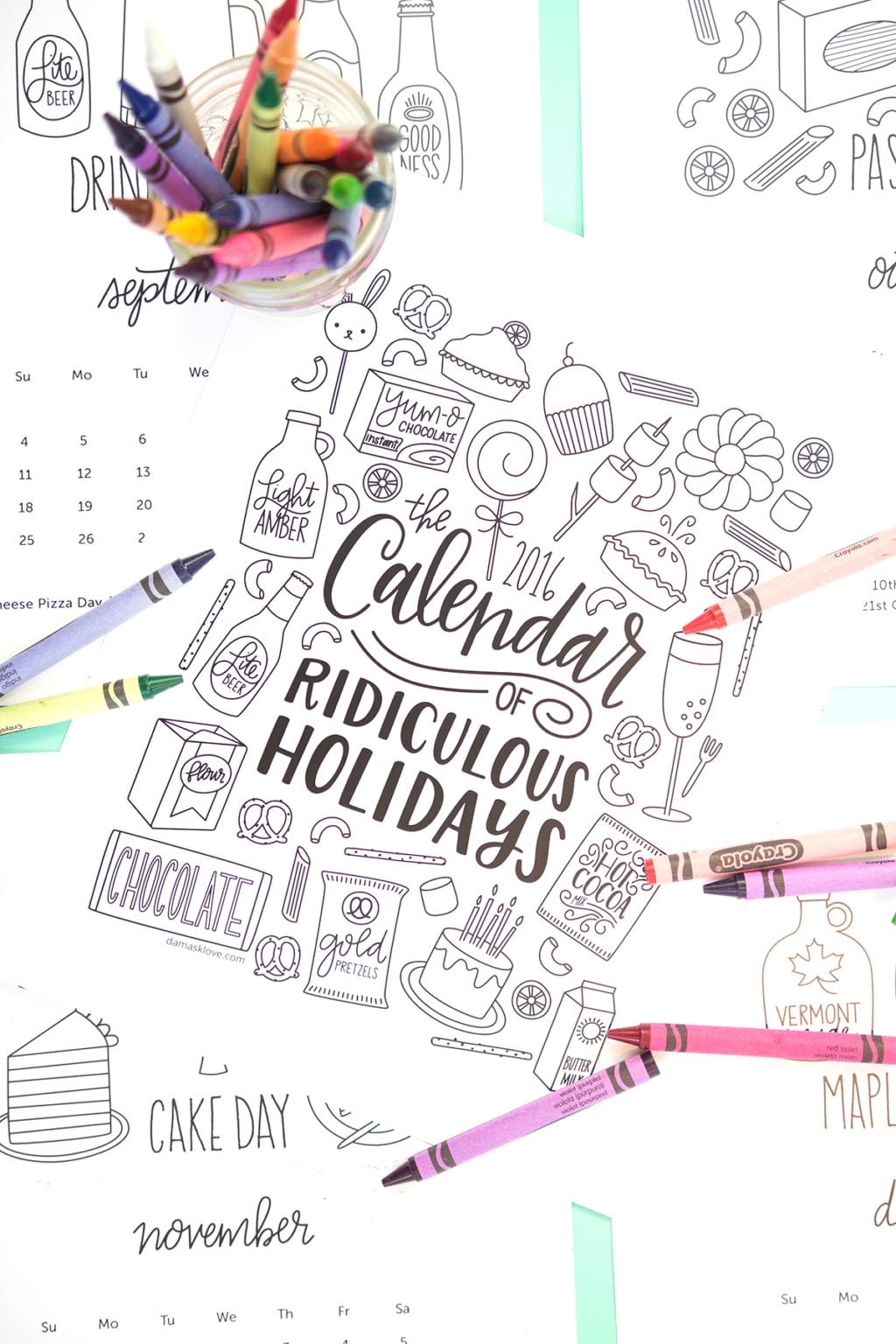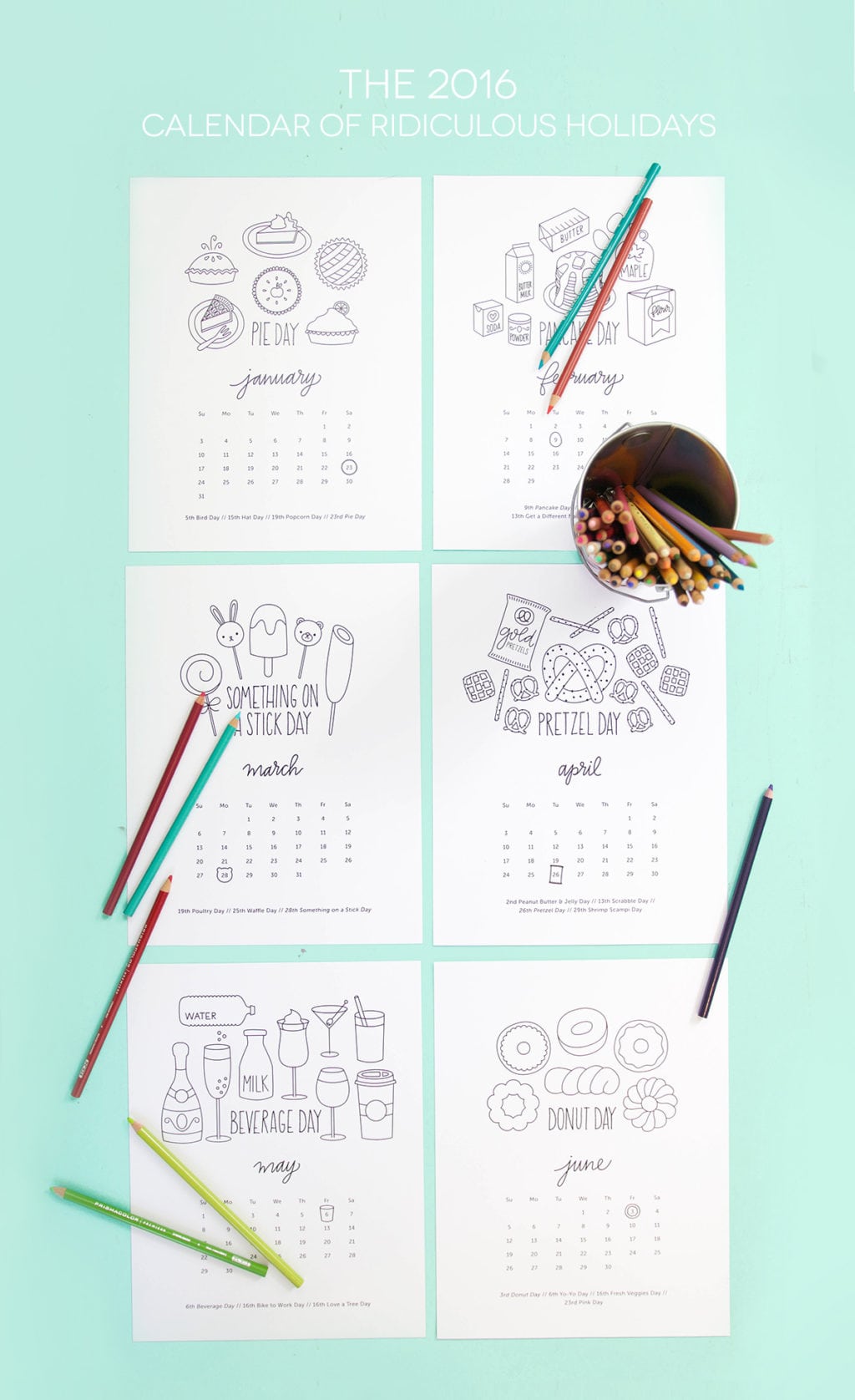 Ridiculous holidays have been a staple in the interwebs for a while, so I thought a calendar dedicated to our favorite silly holidays would be the perfect theme for a coloring calendar.
Kristen brought each holiday to life with illustrations that are fun and easy to color…and you can even cut them out and use each image as an embellishment for a tag or handmade card.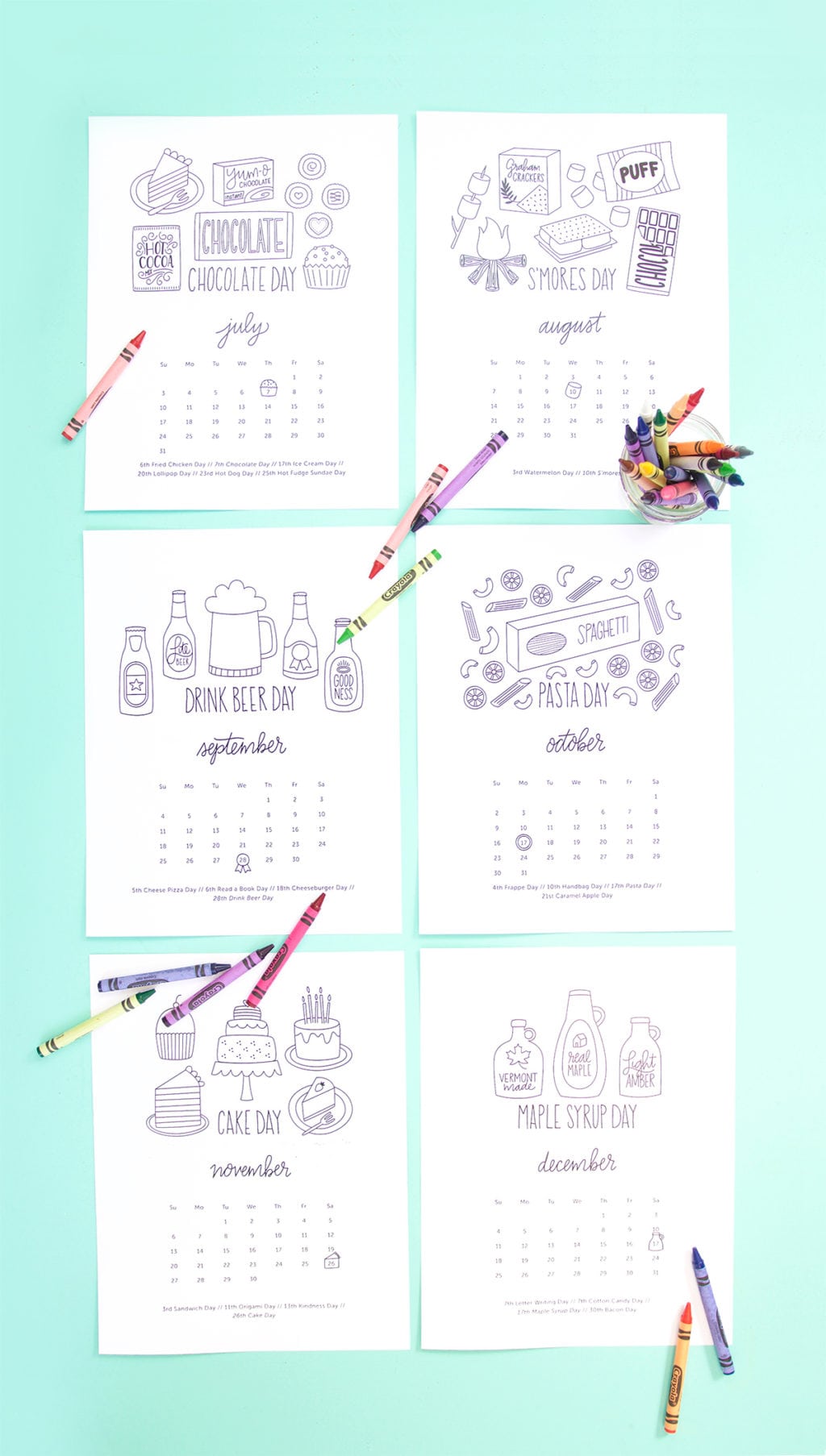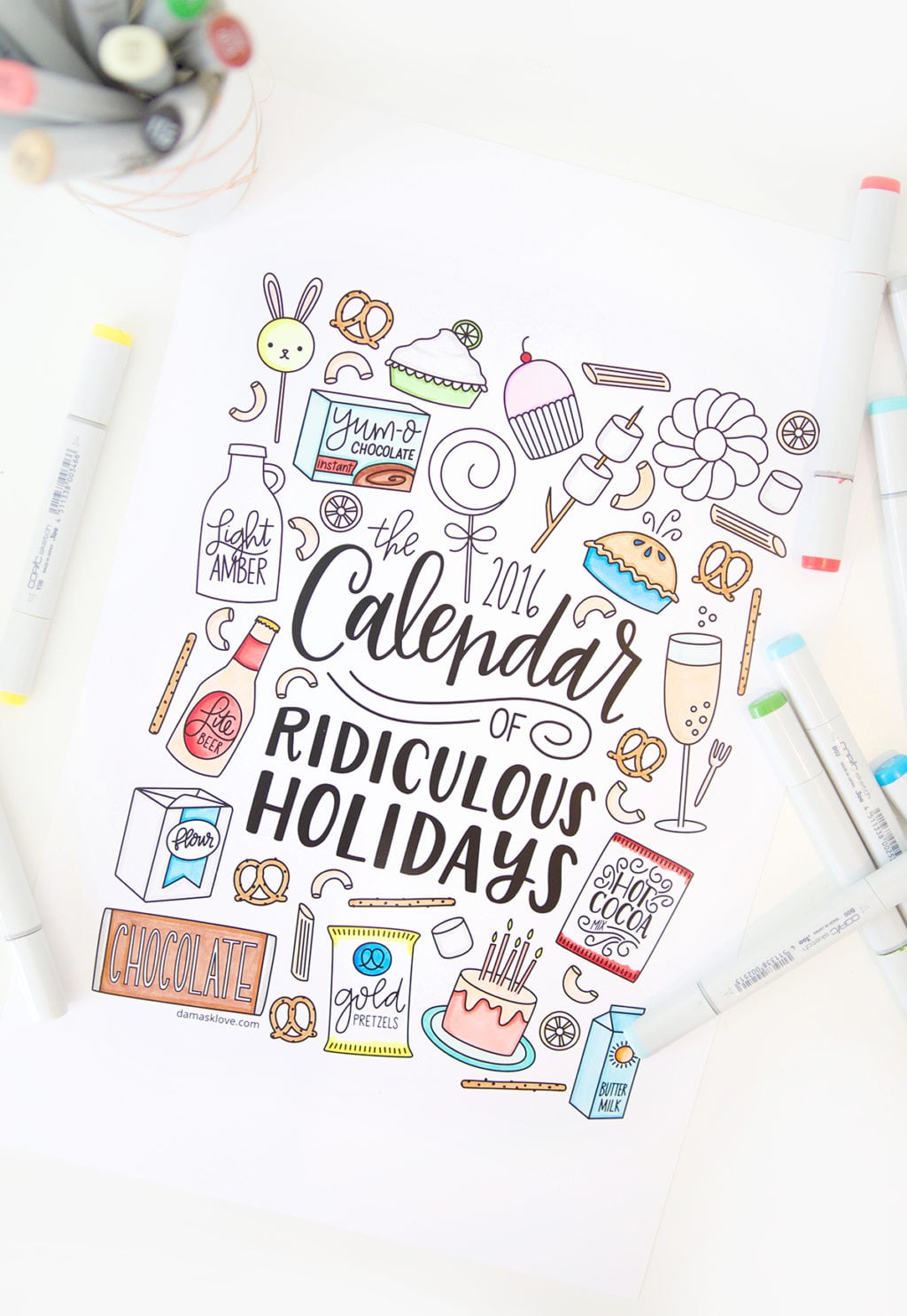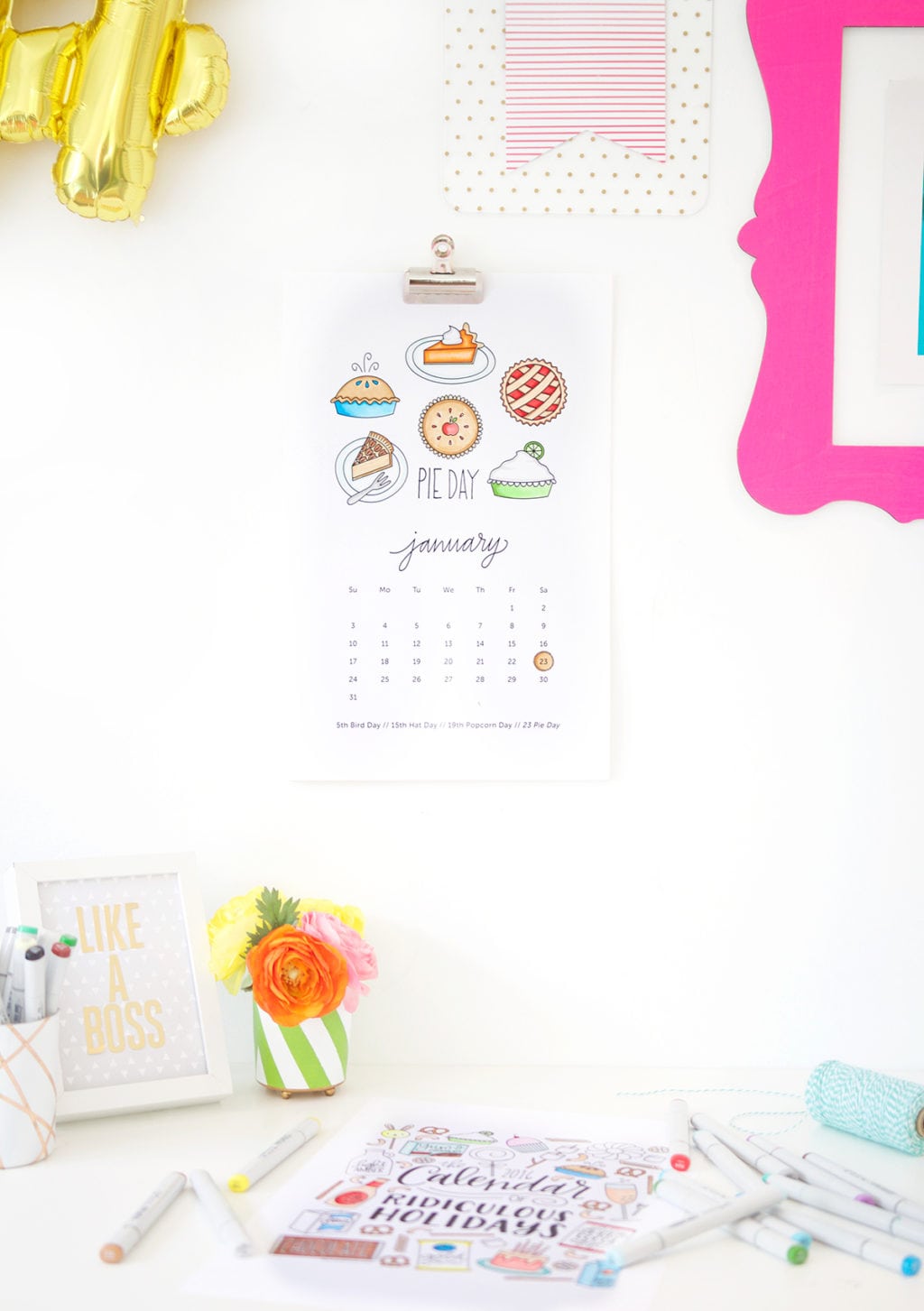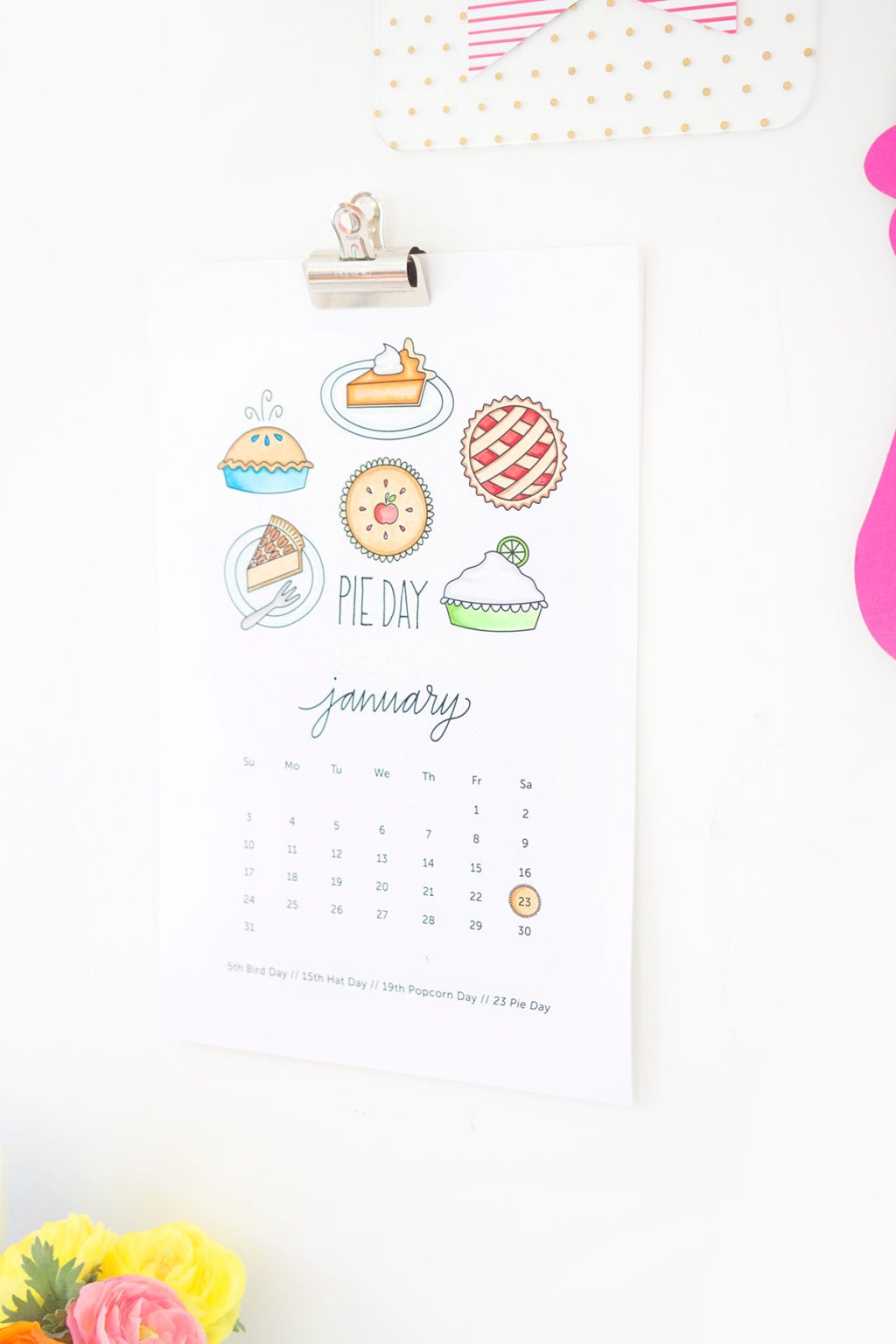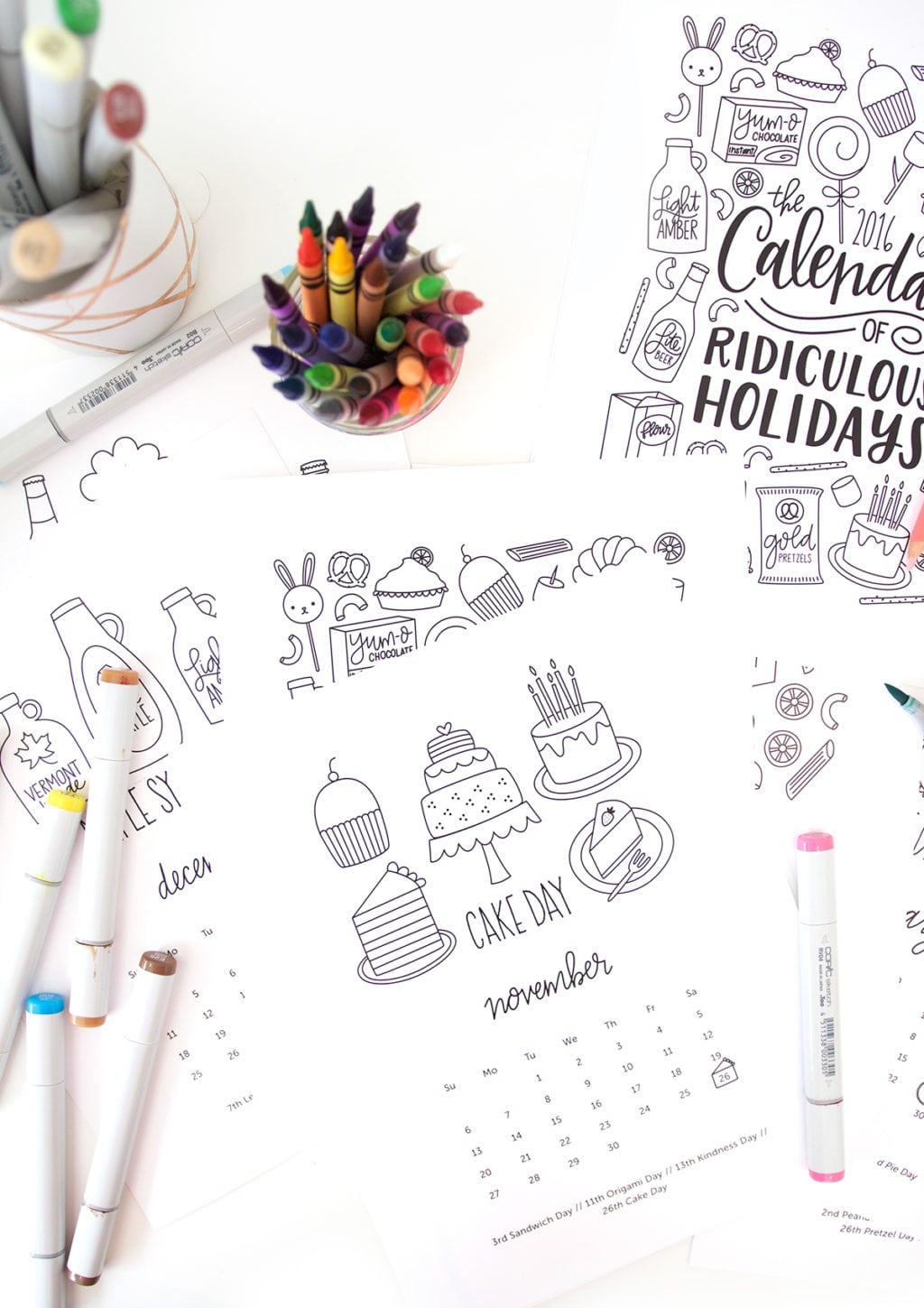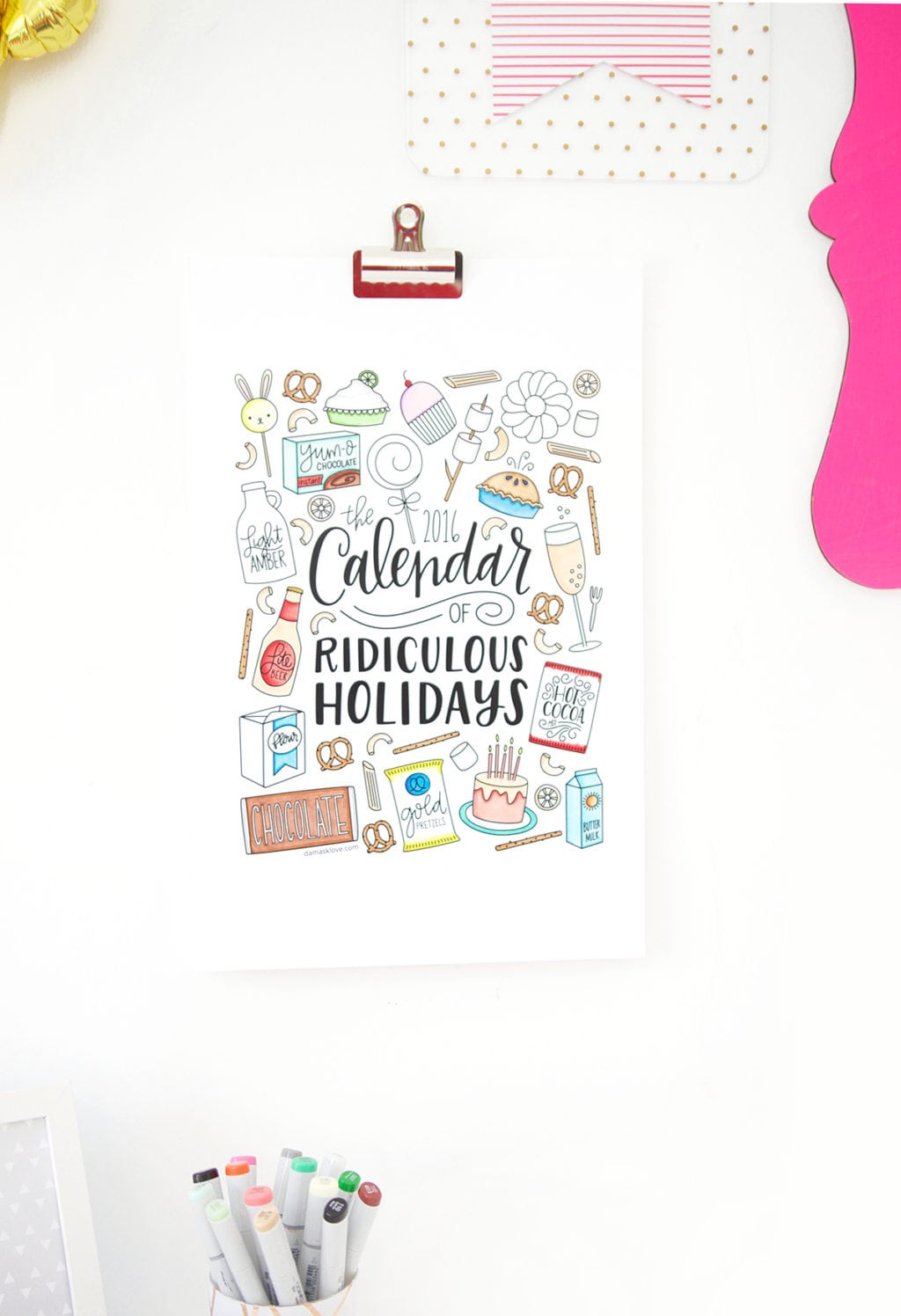 And now – it's time for you to gift yourself a coloring calendar at the low low price of zero dollars and zero cents. We accept all forms of payment. We've got the calendar in letter and tabloid sizes so grab one or both. I recommend printing them out at your local print shop. Just ask them to print onto cardstock rather than regular text weight paper. The finished calendar is much nicer that way!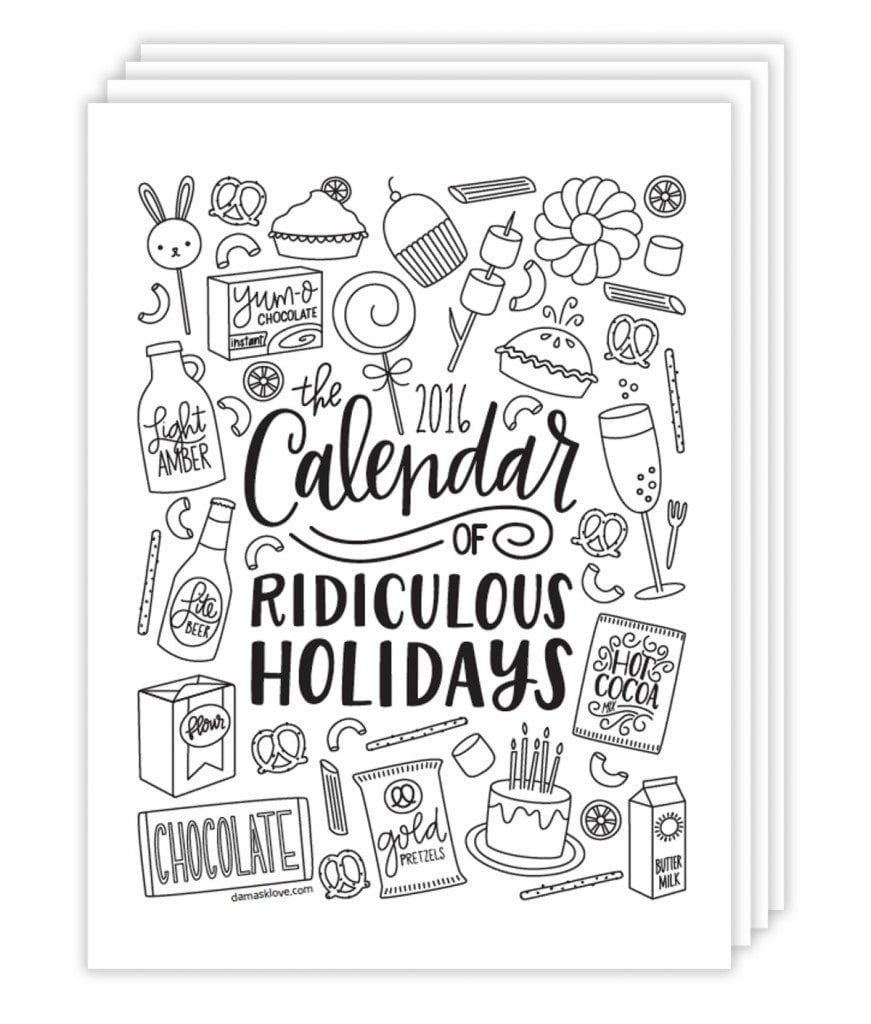 Graphic Design Printables by Kristen Magee of K.Becca
Styling, Photography and Project by Amber Kemp-Gerstel