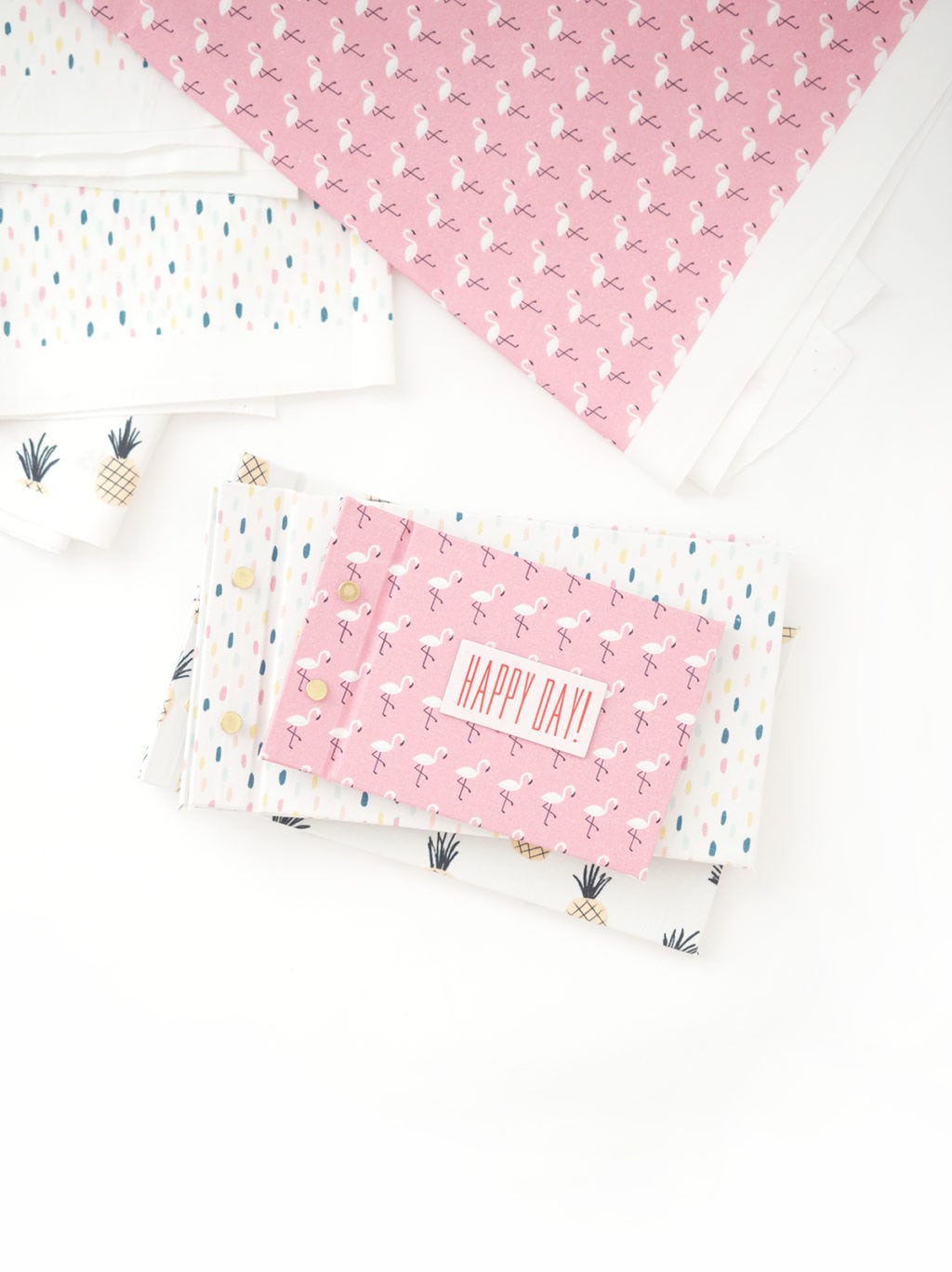 2015 is in the books, so today we're putting 2015 in the books. No, that's not a typo. No, I'm not being redundant. We're literally going to kick off a new year of crafting by putting 2015 into a book. A handcrafted, super simple DIY scrapbook journal perfect for stashing away photos and memories.
I've shown you guys plenty of bookbinding techniques, but today's is a brand new take on creating your own notebooks. No sewing required and you'll be done pretty quickly.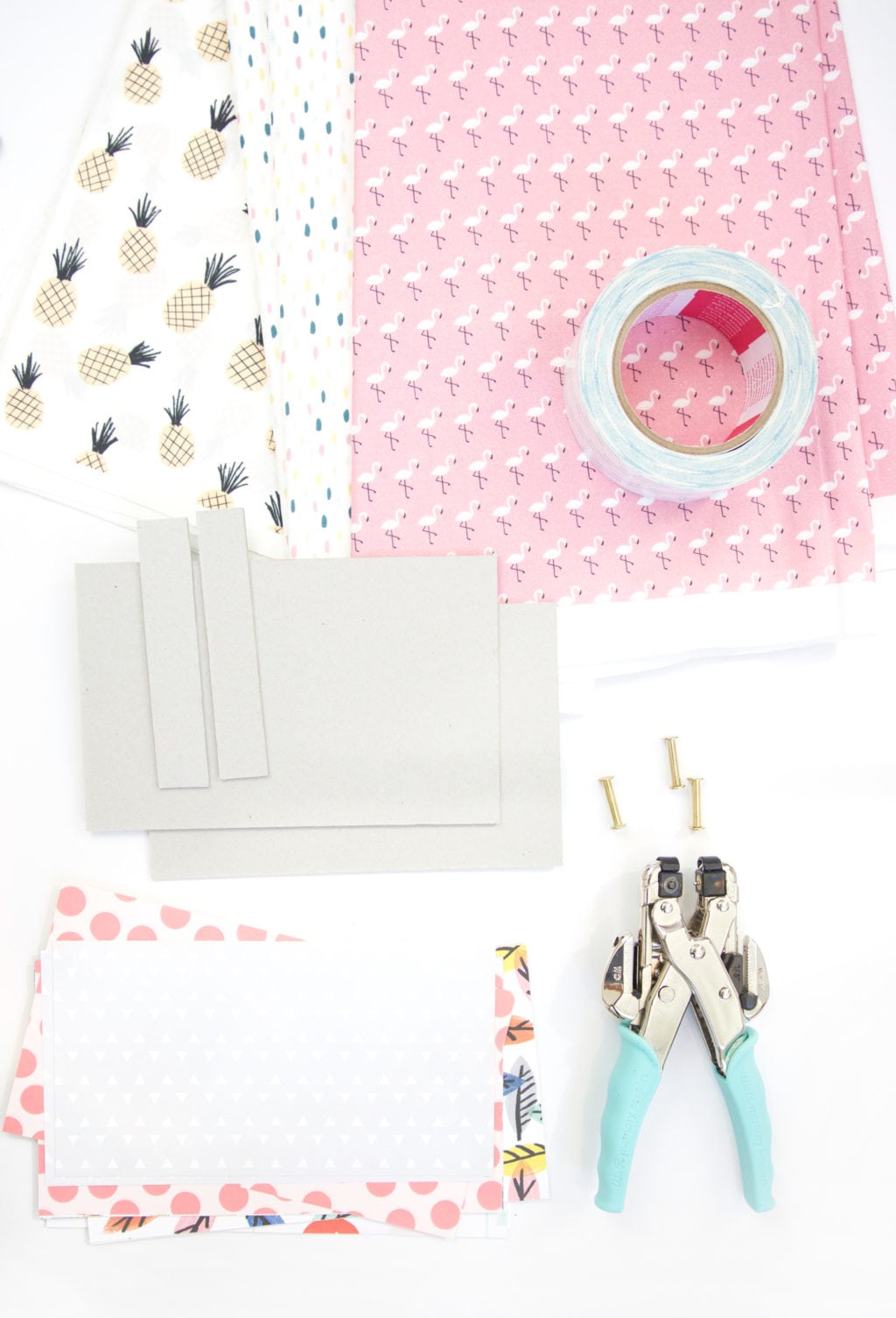 You'll need:
Fabric – I went for custom fabric from Zazzle designed with three popular motifs from 2015 (pineapples, watercolor swashes and flamingos)
Double sided adhesive  – I really like the 2 1/2″ Scor-Tape because it's wide and super sticky
Patterned paper
Crop a Dile
Chicago Screws – these are key! These are how we are going to bind this baby together!
Thick chipboard or bookboard – I prefer bookboard because it's far more sturdy.
Now here's a closer look at what sizes you'll need to cut in order to duplicate the scrapbook I'm making here…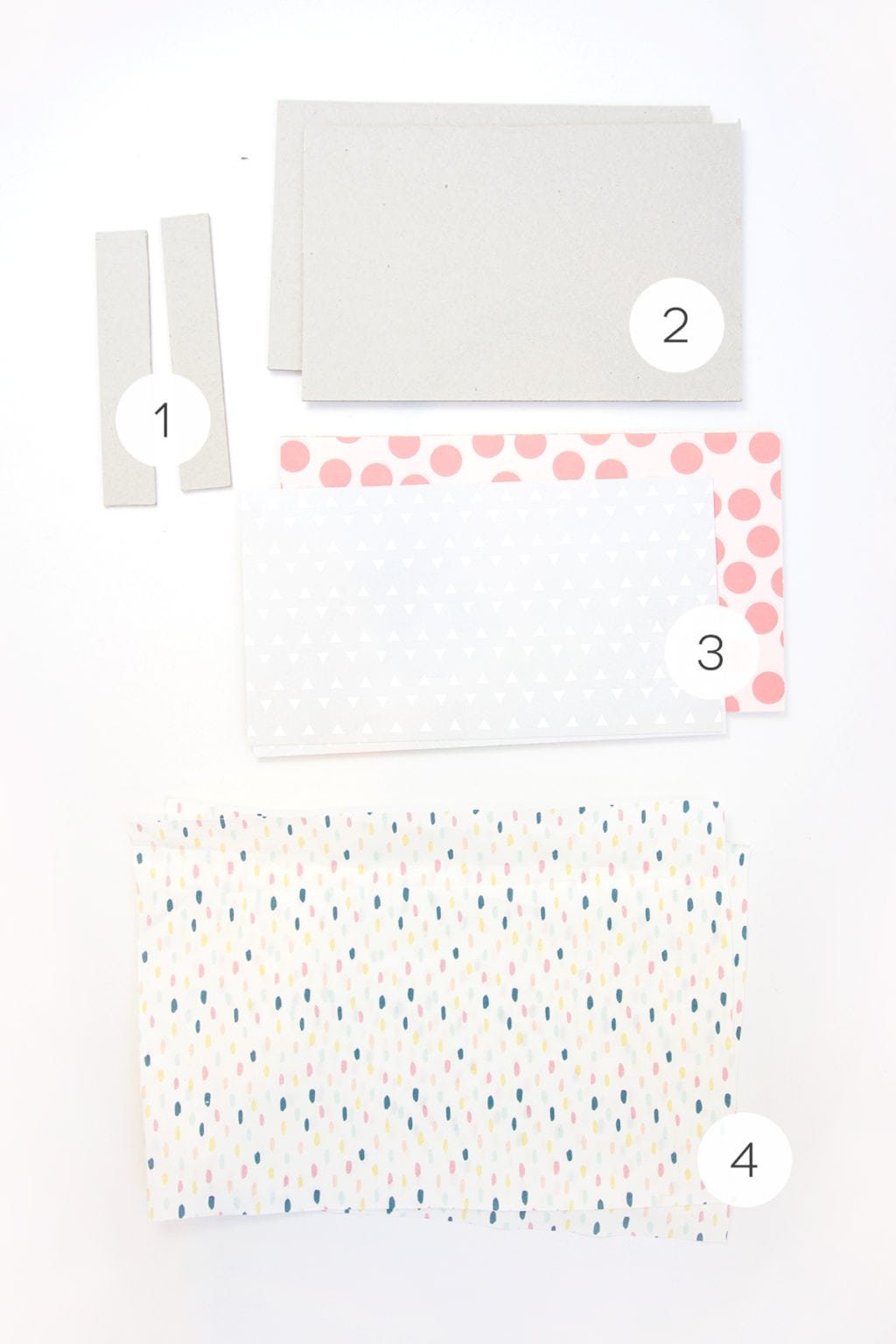 You'll need to cut your supplies to the following sizes:
Two pieces of bookboard cut to 1″ x 5 1/2″
Two pieces of bookboard cut to 5 1/2″ x 8 1/2″
Two piece of patterned paper cut to 9″ x 5″ and Twenty sheets of patterned paper cut to 9 3/4″ x 5 1/2″
Two pieces of fabric cut to 11 1/2″ x 8″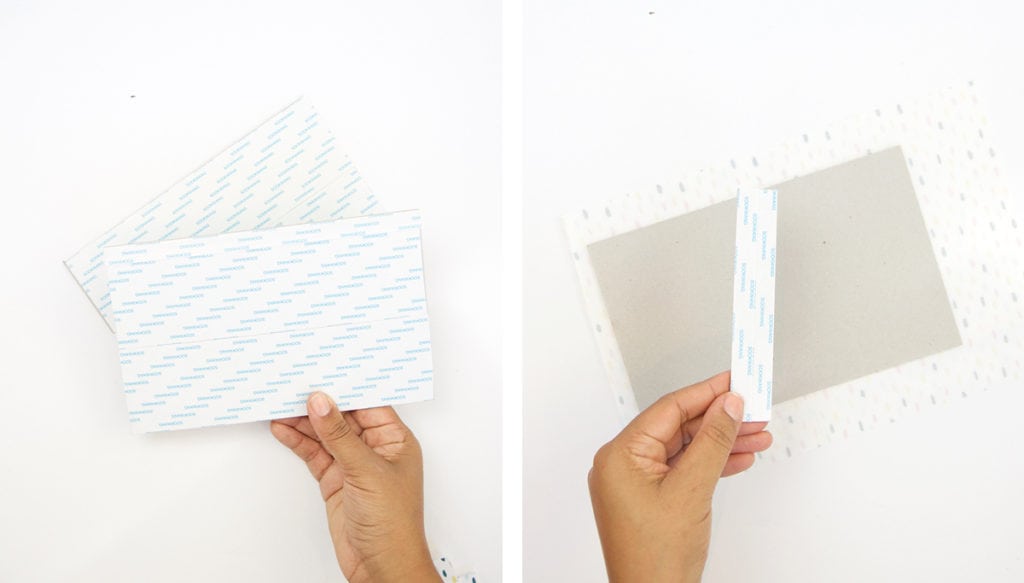 Cover each piece of bookboard with double sided adhesive. You'll want edge-to-edge coverage on each one.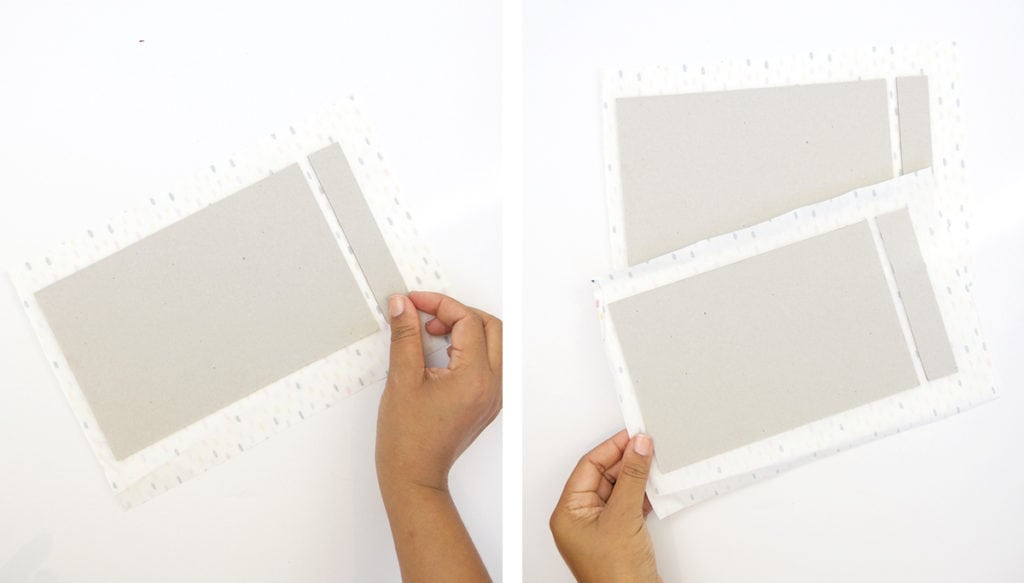 Remove the adhesive backing, then place the bookboard onto the fabric. You'll want to do with twice as shown. The space between the bookboard pieces is about 1/4″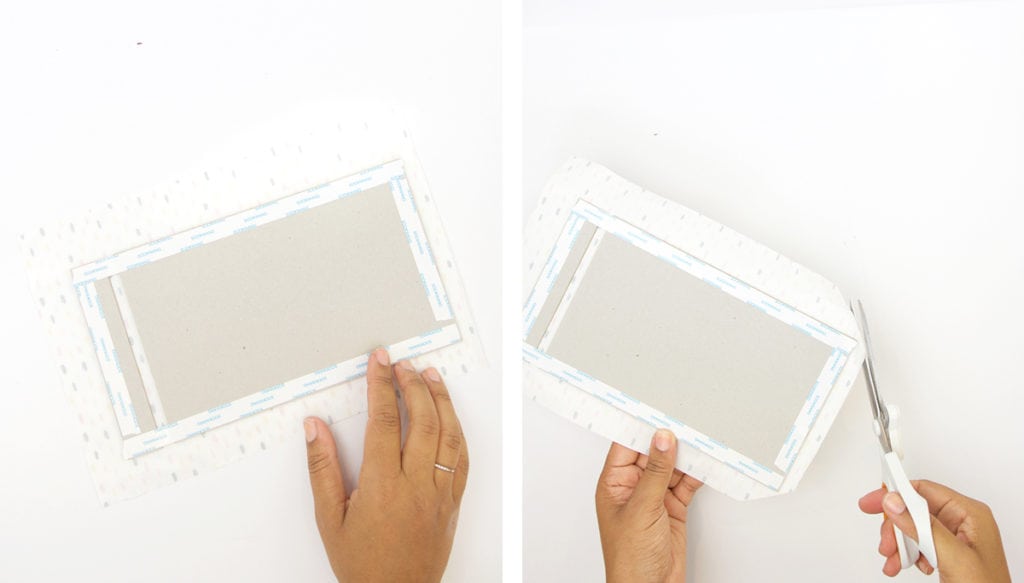 Place some thinner strips of adhesive around the edge of the bookboard pieces then cut off the corners of the fabric as shown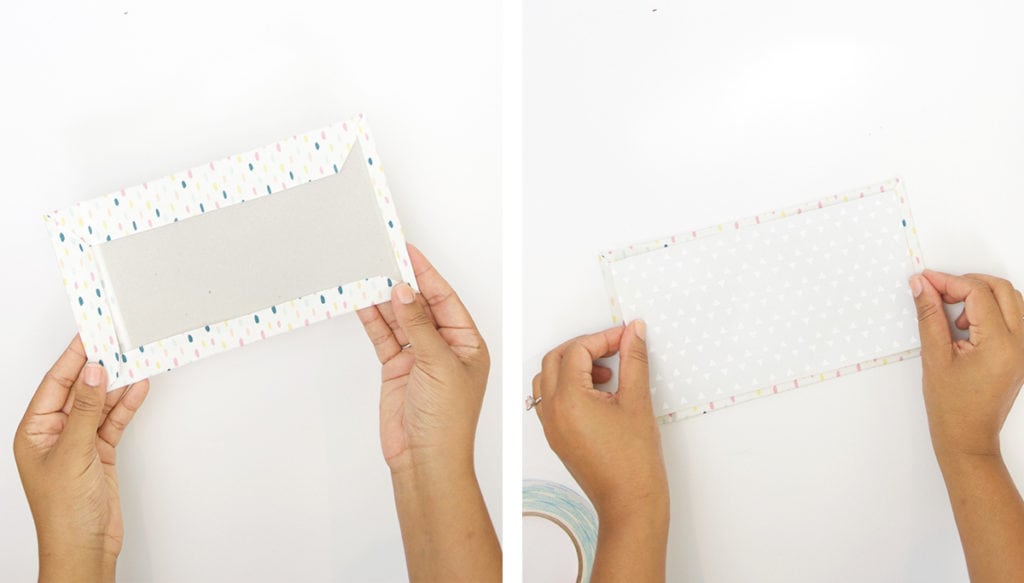 Peel back the adhesive backing and fold the edges of the fabric inward, then adhere a piece of 9″ x 5″ patterned paper to hide the edges. You can adhere this piece of patterned paper with any type of adhesive you wish.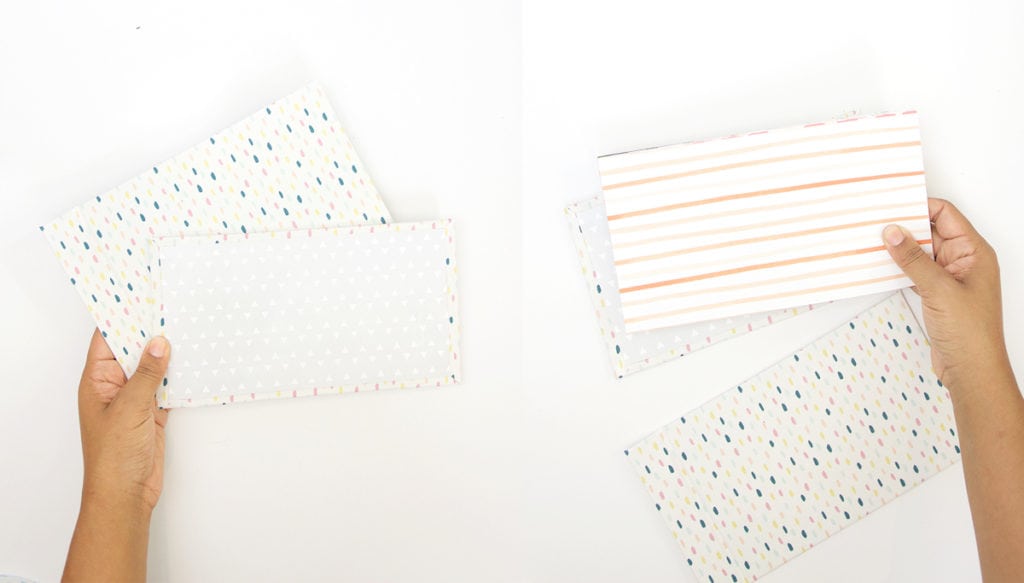 Repeat the step on both bookboard pieces to create the cover of your scrapbook journal. Next, grab that stack of 20 sheets of patterned paper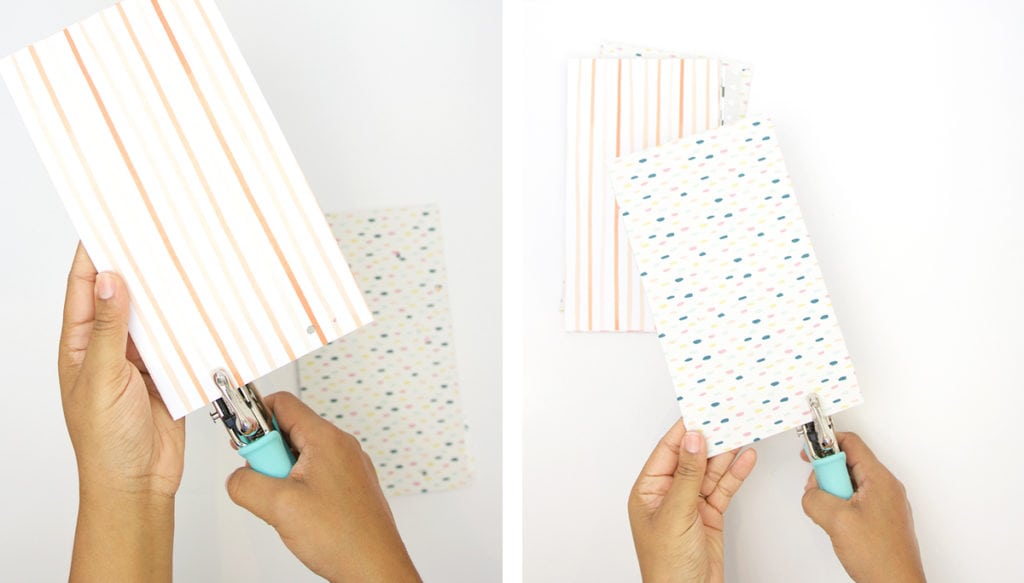 Use the Crop-a-dile to punch two holes through the stack of patterned paper then use the Crop-a-dile to punch coordinating holes through both pieces of the book cover edge. You should be punching through the 1″ thick strip of bookboard on the cover.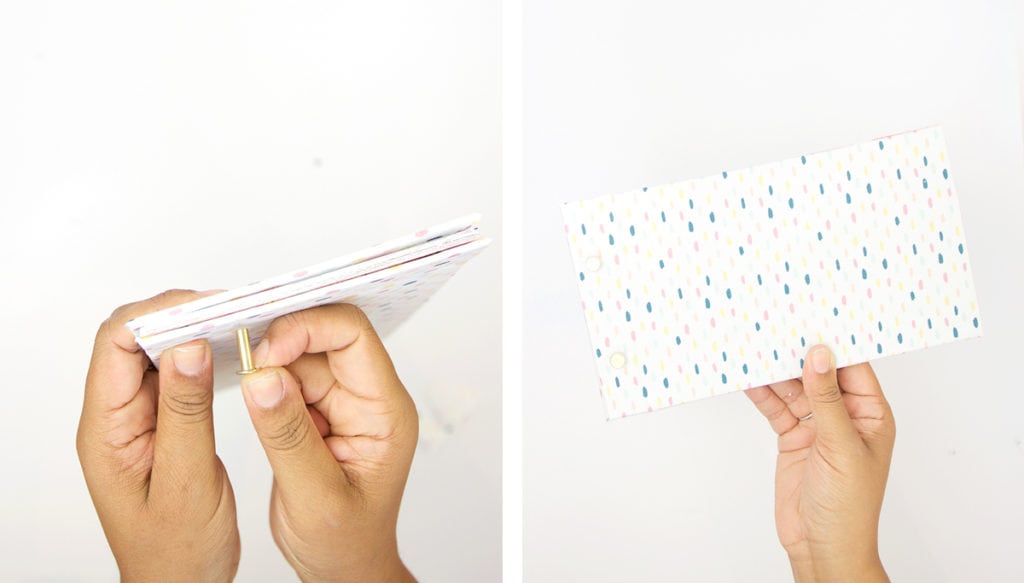 Sandwich the patterned paper between the covers then thread the Chicago screws into place and tighten them.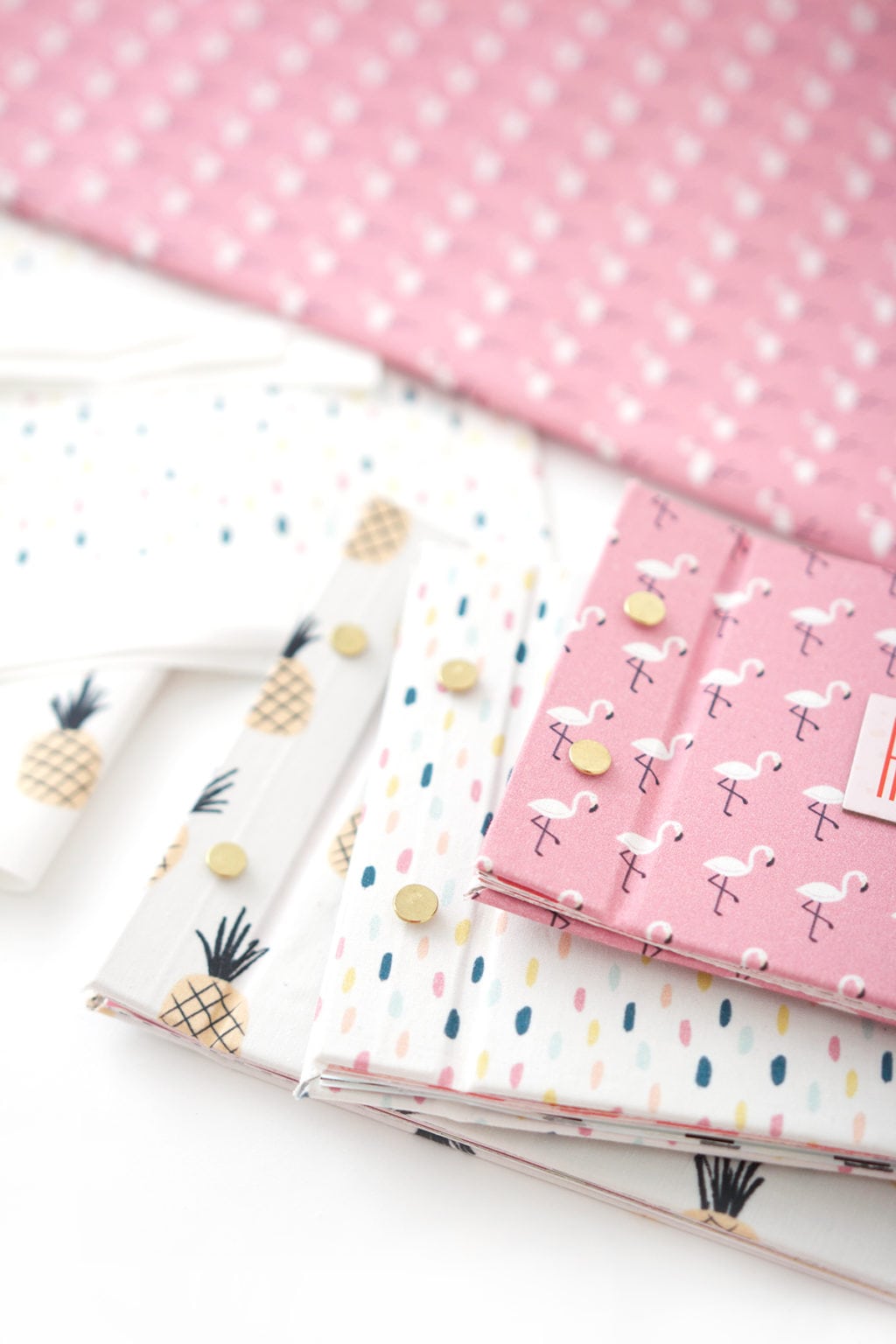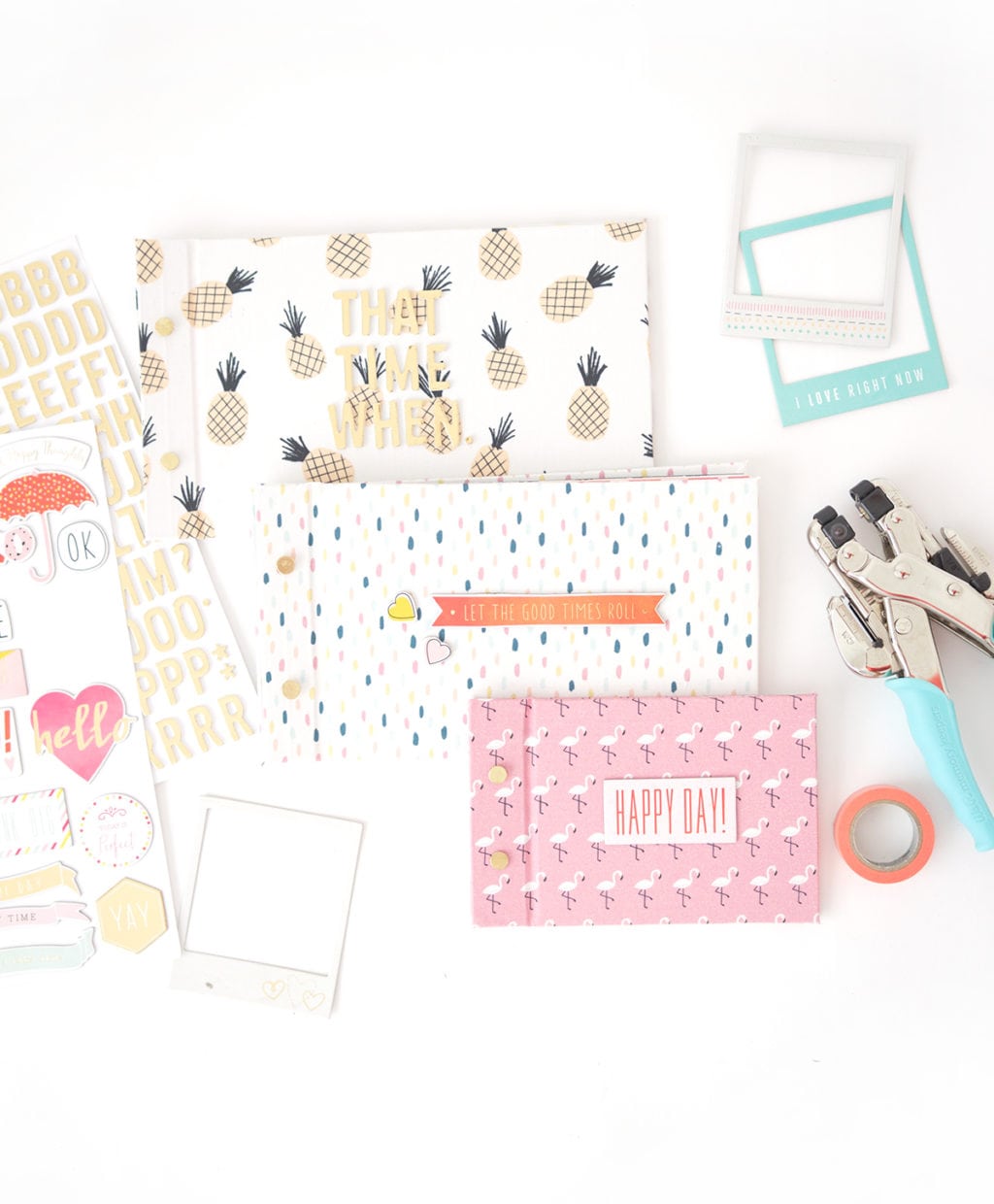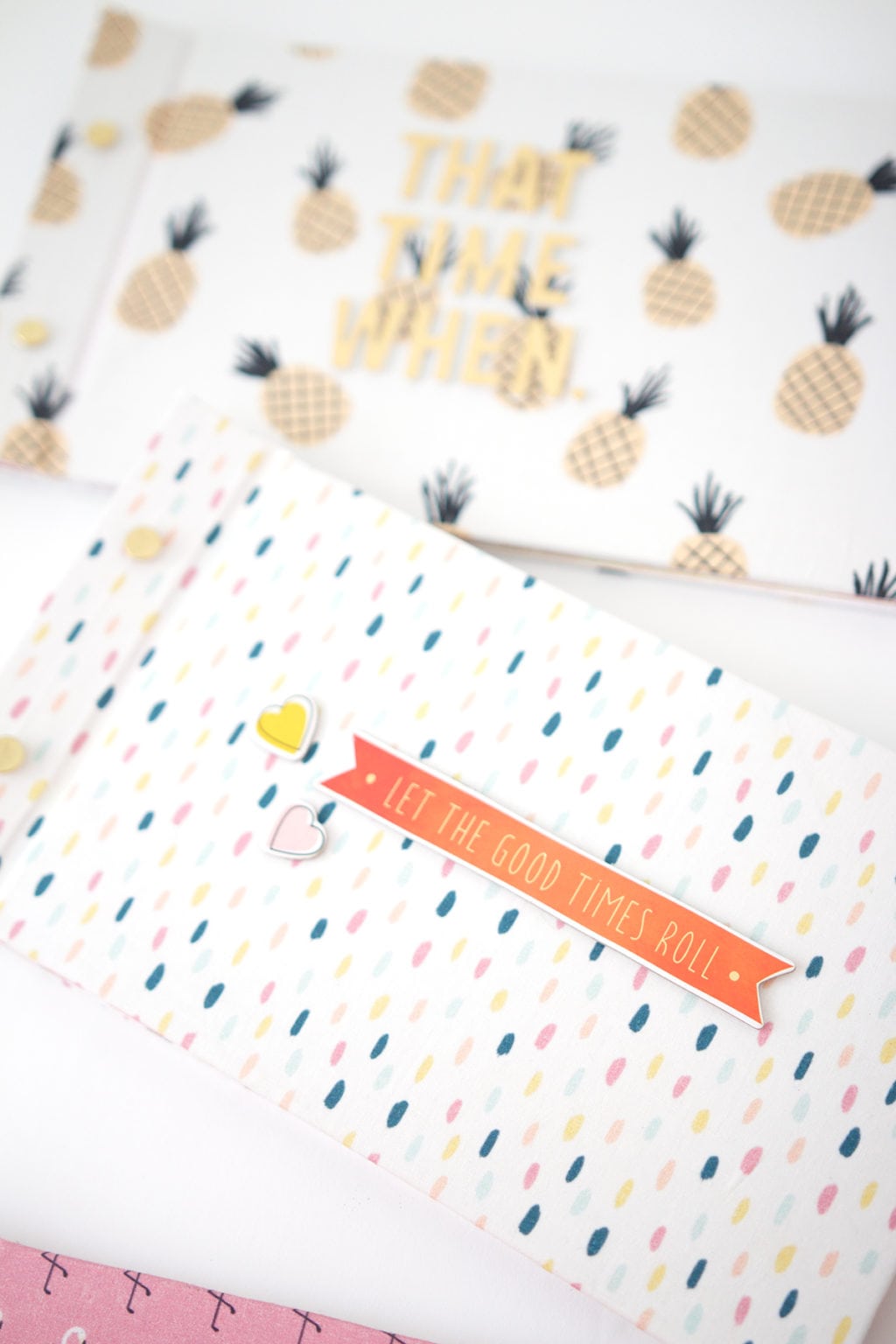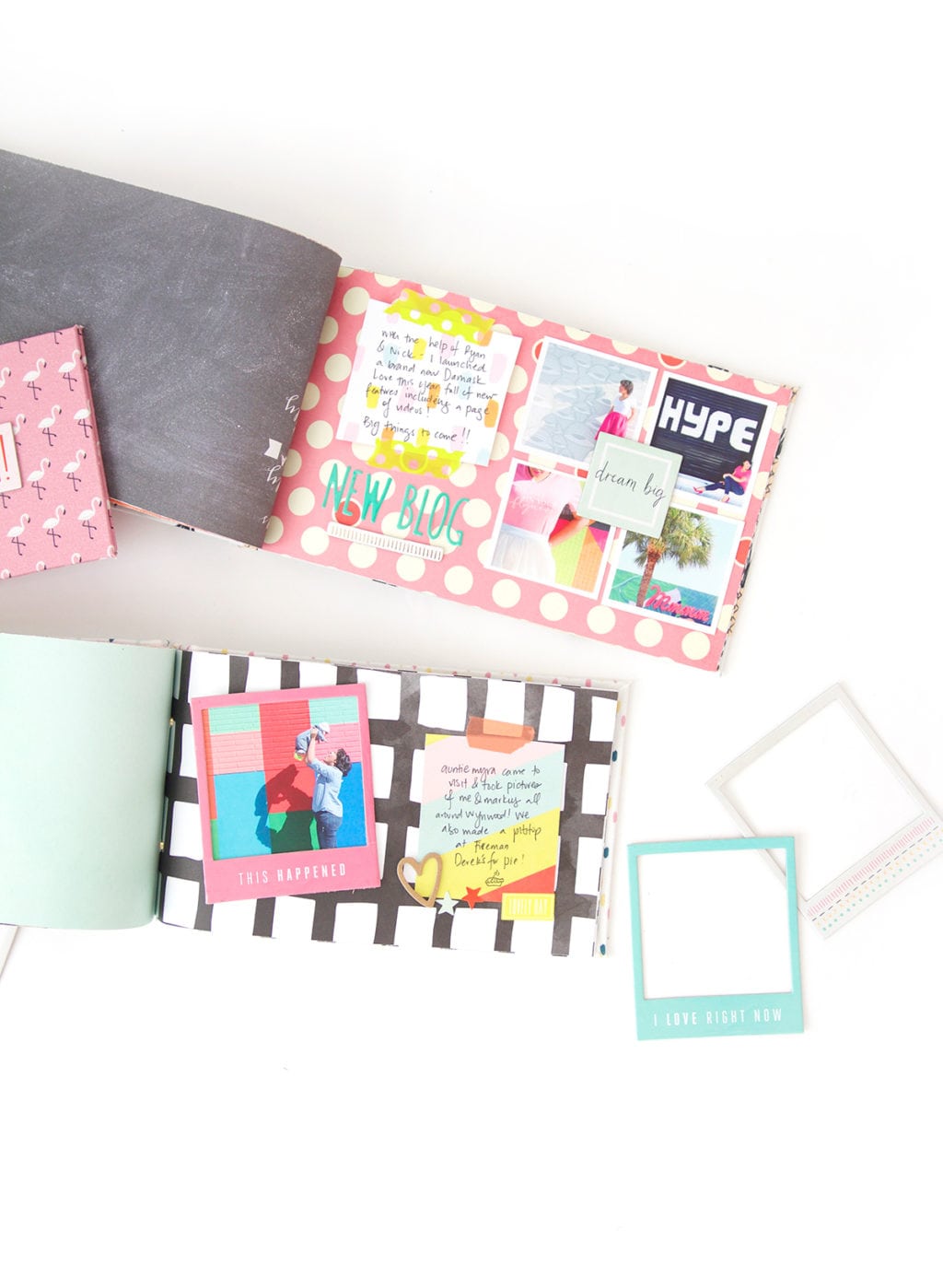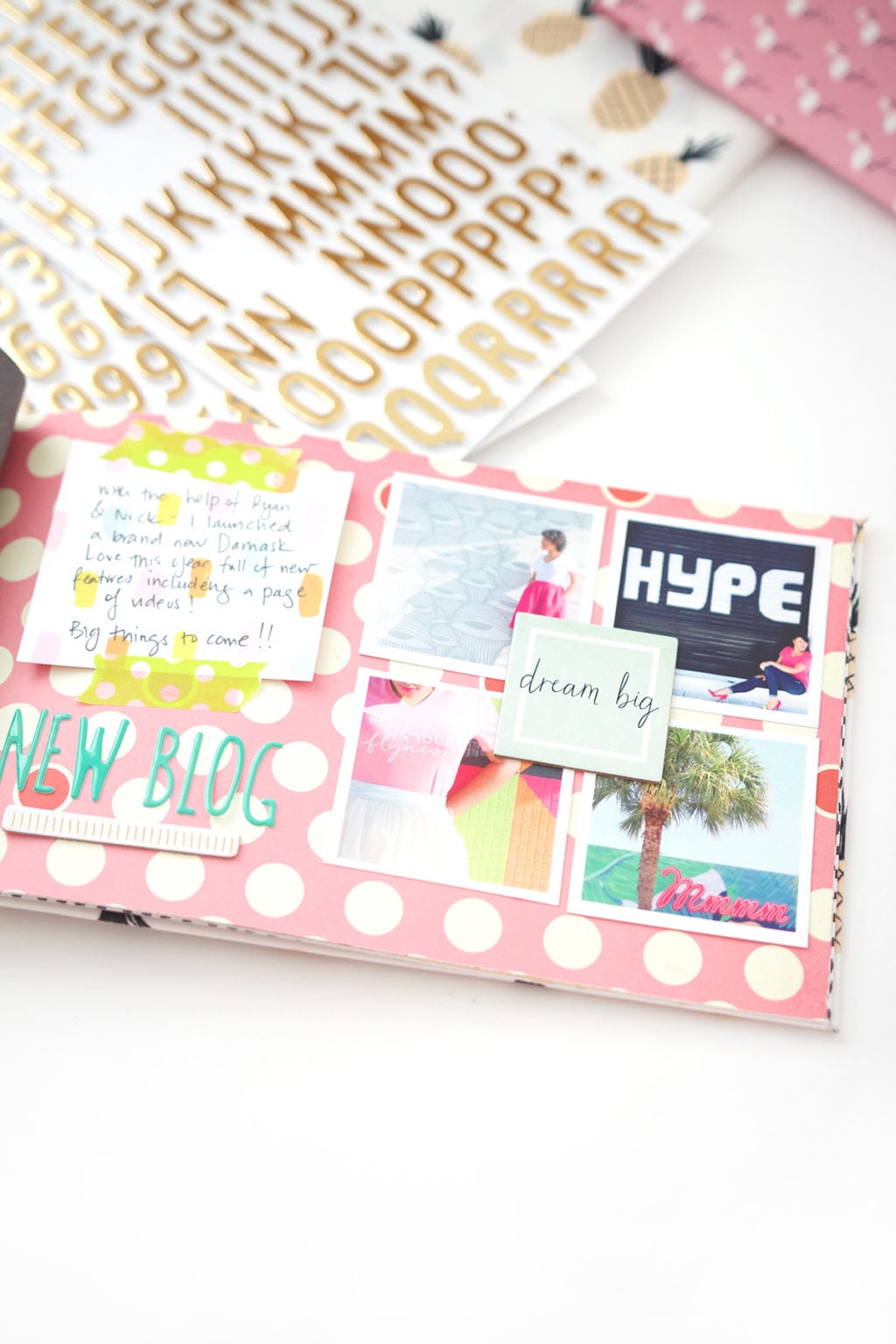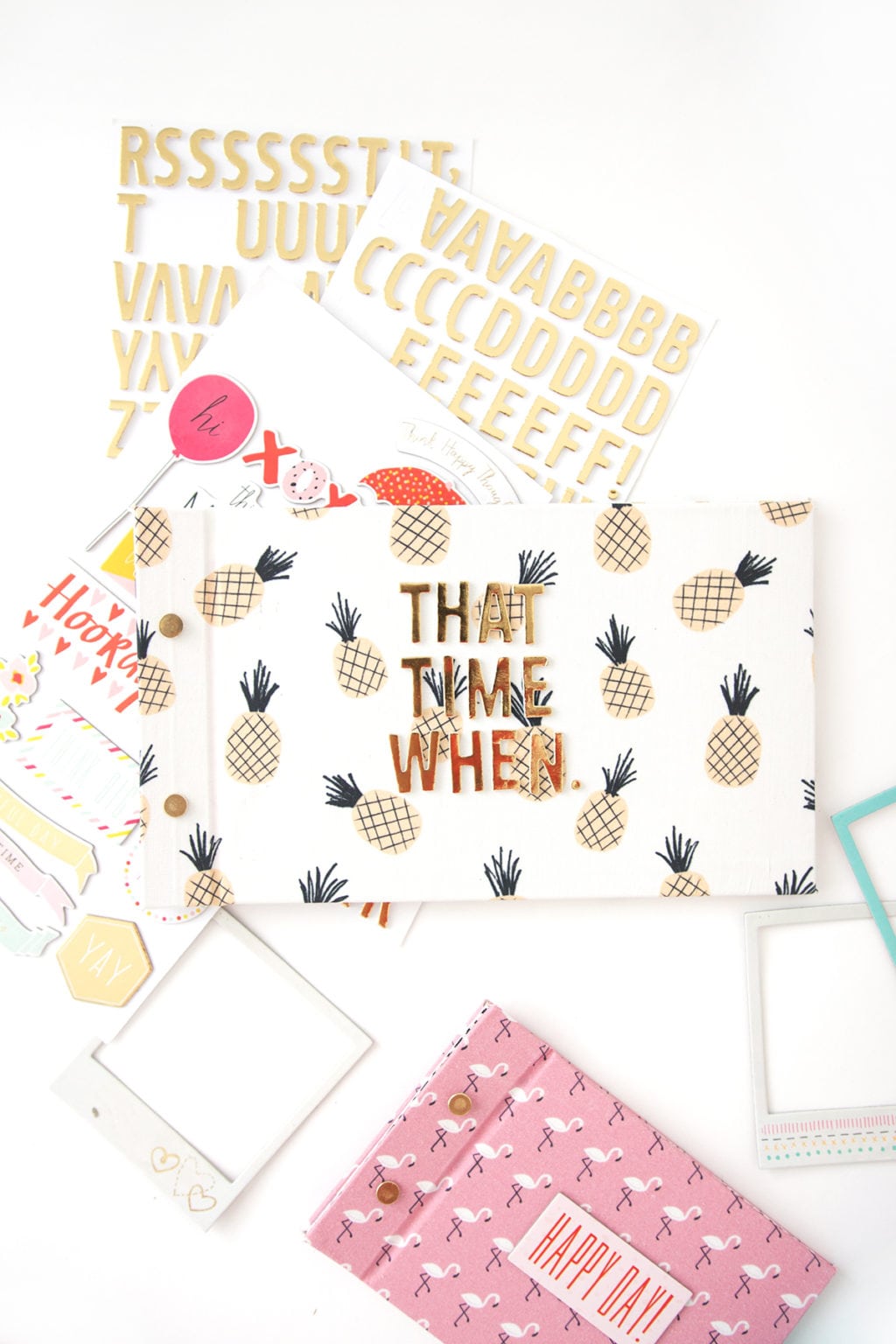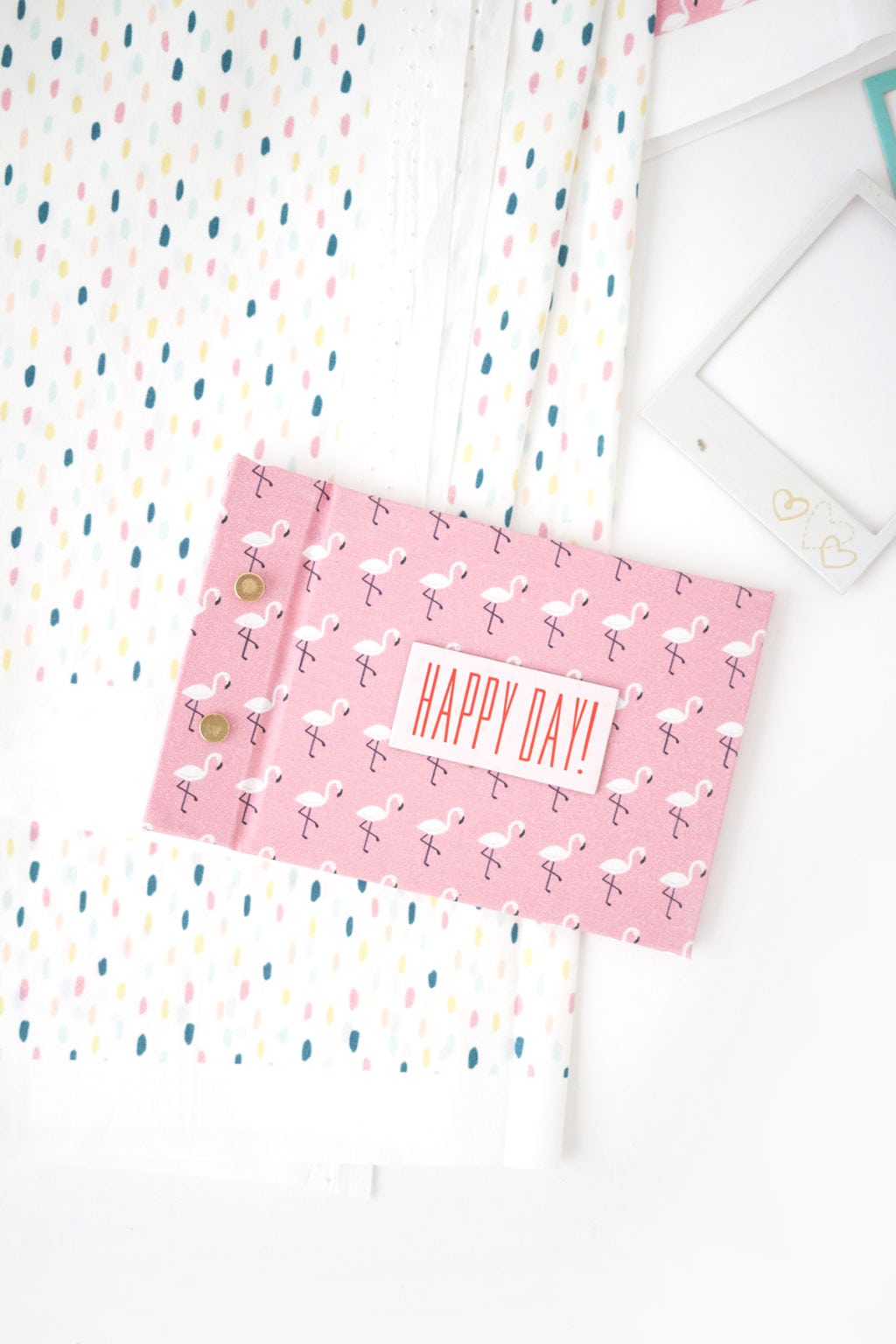 These little scrapbook journals are the perfect way to DIY your own memory book with a few simple supplies. Give them a try and I promise you'll be hooked.
Shout out to Zazzle for making this post happen and a big ol high five to all of your for supporting all the partnerships that keep the lights on in this joint. I received payment, product or both for sharing this original idea with all of you. All opinions are mine. If you want a closer look at how to create your own fabric with Zazzle, check out this post and I'll show you just how it's done.