Roy. G. Biv and I go way back. Waaaaaay back. Ever since my 2nd grade teacher introduced us, we've been great pals. He really brightens up my day and I can always count on him when I need some colorful crafting inspiration.
I'm so happy that Embellish is dedicating a challenge to Roy. He deserves it.
Now, as much as I love Roy, I had to shake things up for this challenge. See, Roy is just so predictable… I am not. That's always been a problem for us. So for my card, I went with a less predictable version of Roy G. Biv…I hope he won't mind!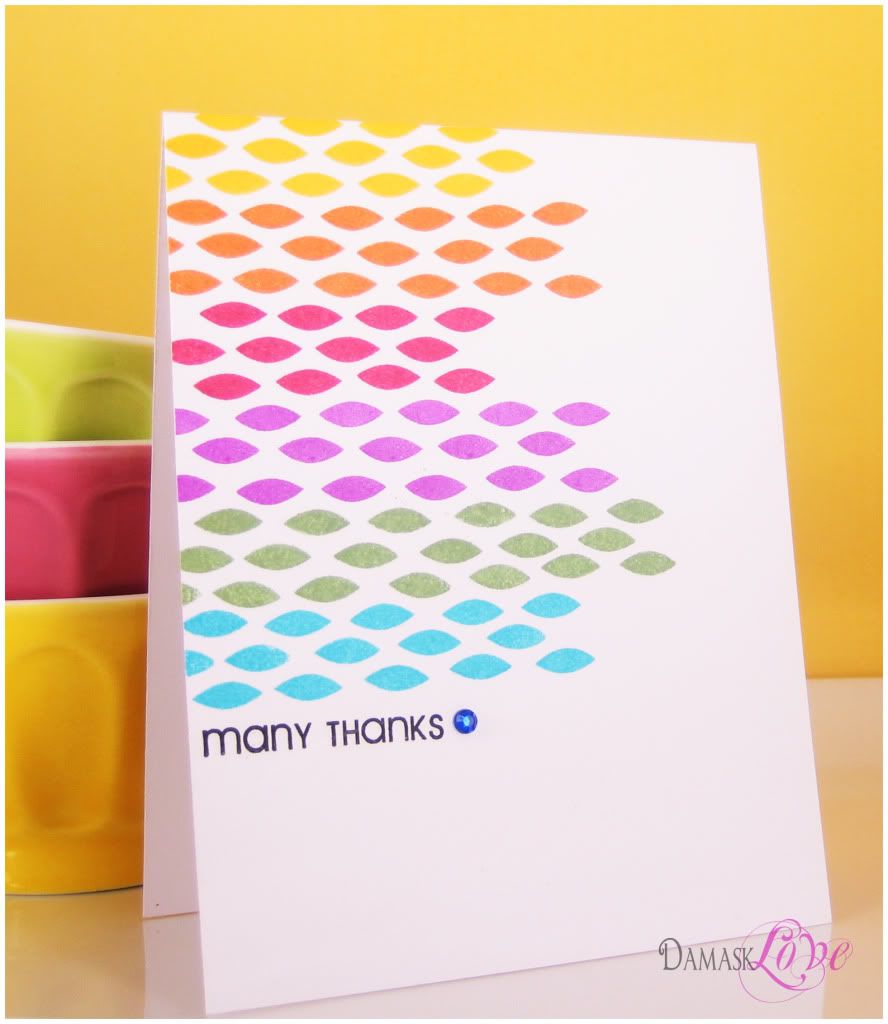 I went with a simple one-layer layout for this one! I chose to left justify the design since I usually opt to flank everything on the right side. Just a little something different.
To make the pattern, I used a stamp from the PTI Turning A New Leaf set….an itty bitty stamp…a stamp that I hadn't even noticed until it fell onto the floor as I was opening the case.
I took that as a sign that this little guy was begging for some attention. So I gave him some love…lots of it! I stamped the leaf in a staggered pattern in a rainbow-ish array of colors!
I'm loving the result!
That's all from me today! I'll be back tomorrow with more stamped goodness:-)
Thanks for stopping by for some Damask Love!
Supplies:
Stamps: PTI (Turning a New Leaf)