I love stamping…no shocker there! And I love a challenge!
So when I saw the Moxie Fab Stamp It! Cards Challenge – I knew I had to play!
You'd better get over there and play too…the grand prize is amazingly awesometastic…and all you've gotta do is make a stamped card! How tough could that be?!
My first stamped card is actually a SET of stamped card (you may or may not know this…but I have an addiction to sets of cards!)
With the summer months upon us, I am looking forward to attending lots of fun cookouts, picnics and dinner parties. And, because my mother raised me on the teachings of Emily Post, I know that the proper thing to do is thank the host…twice. Once in person and again by phone or with a written note.
Now, God would strike me down right here in the middle of this blog post if I sat here and told you that I always abide by this rule. I don't. But there is no better time to start than now. And there is no better way to start than with a cute set of summery thank you cards!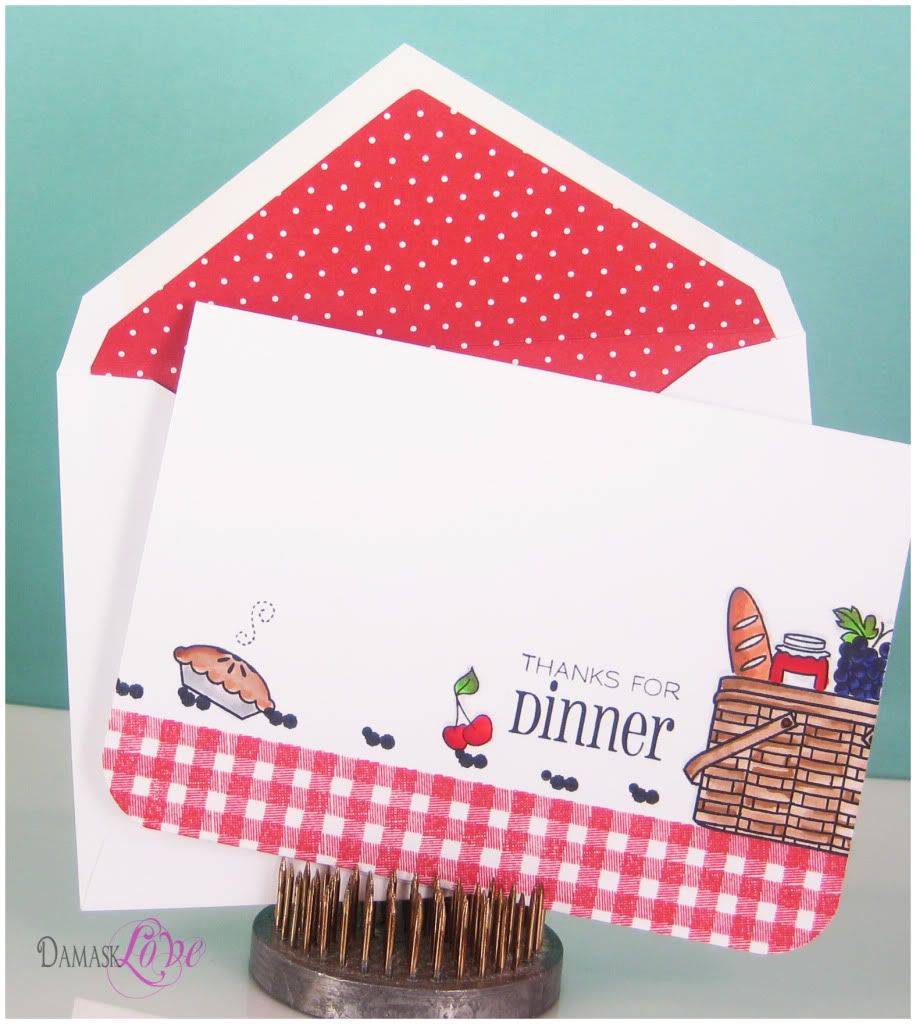 These one layer cards are stamped from front to finish…no embellishments, no dimensional adhesives…just stamps and a little coloring.
I did a lot of mixing and matching to build this little picnic scene…so I thought I'd give you the rundown just like I did in
this
post…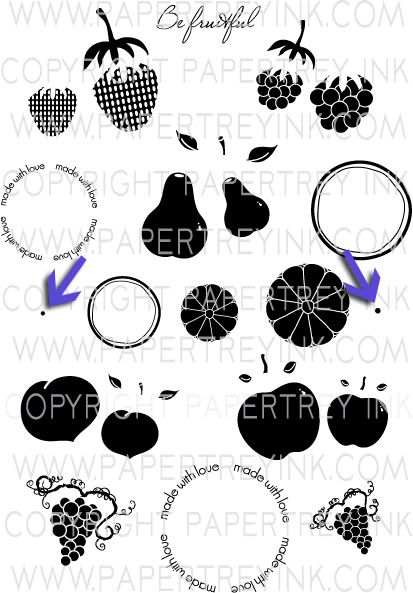 To make those little ants, I used the tiny dots that are included in
PTI's Fruitful set…who even knew those were there?!
I hope these photos are helpful!
Thanks for stopping by for some Damask Love!
Supplies:
Stamps: Taylored Expressions What's Cookin?, There She Goes Stamps Daily Grind, PTI (Background Basics: Gingham, Vintage Picnic, Fruitful)
Ink: Ranger Archival Ink Jet Black, Stampin Up Real Red
Paper: PTI Stamper's Select
Other: Tombow Watercolor Markers