Nothing says lovin' like office supplies. Can I get an amen?!
Okay – so maybe I'm the only one who thinks this way, but I'm sure we can all agree that a day with new office supplies is an awesome day. So why not make them the new "it" V-day gift!
This "tutorial" is really not a tutorial at all – just a look at something I've been doing for years to create jazzy pencils to because colorful pencils look way prettier on your desk. It's a fact. Here's how I do it: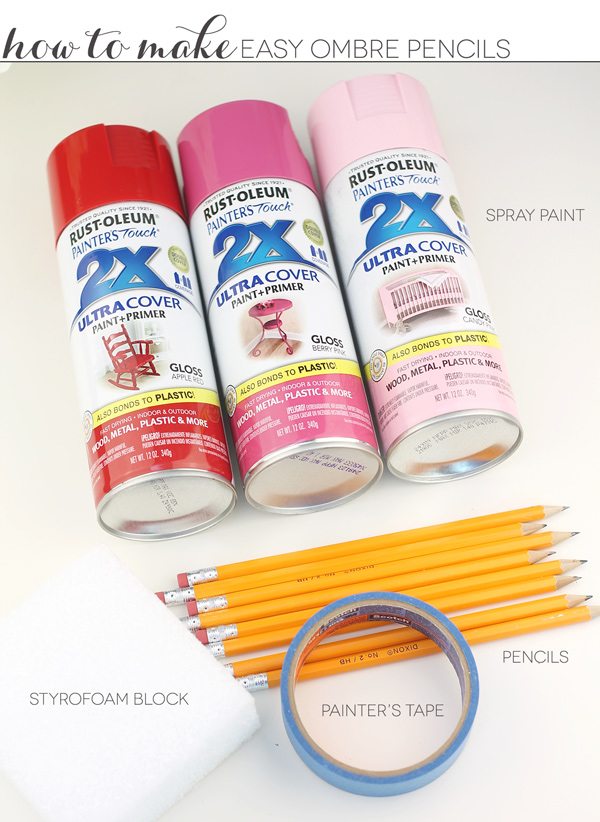 Chances are you have most if not all of these supplies lying around the casa. I particulartly love Rustoleum 2x Painter's Touch spray paint because you only need one coat. It's quick and easy. It also comes in a ton of colors so creating this ombre collection was easy to do.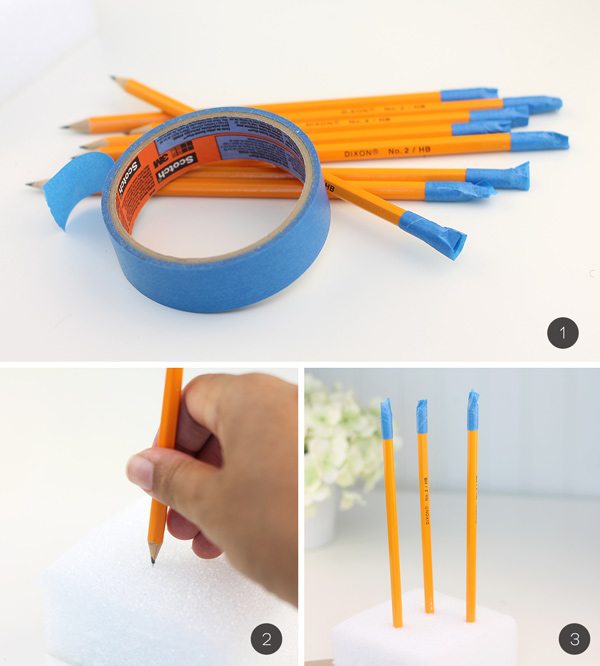 Wrap the metal end and eraser with painter's tape
With the pointed end, place the pencil into the styrofoam block
With about 1″ of the pencil in the styrofoam, the pencils will now stand on their own making it easy for you to spray paint them and allow them to dry completely. Easy! Almost too easy.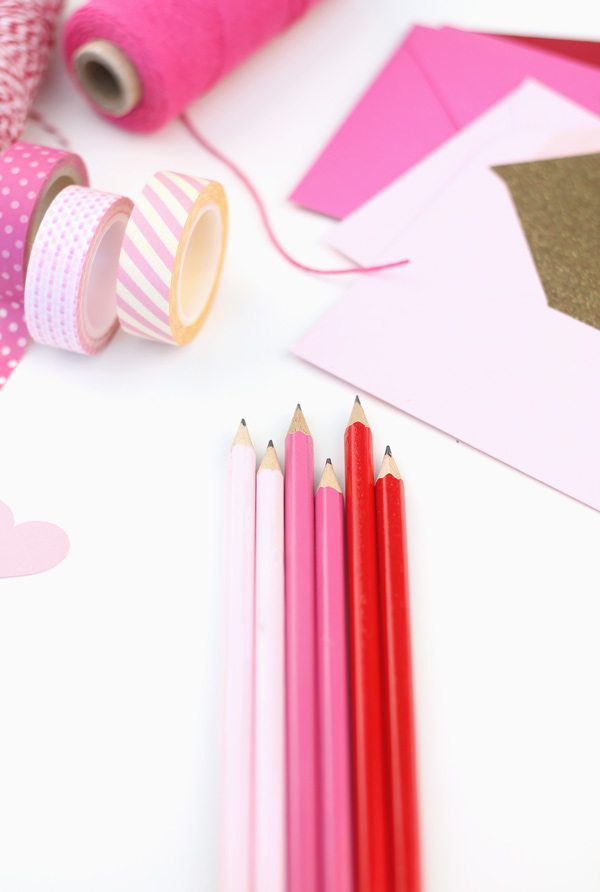 These pencils are the perfect addition to a simple valentine's themed stationery set filled with pink and red paper supplies and packaging items.