This time last year I gave you THIS glitter post. It was pretty epic, if I do say so myself. I think we can all agree that Valentine's Day and glitter were a match made in heaven, which is why I'm back today with another post sponsored by the glitterati. And it's super easy. And muy adorable. And you should probably make two or ten for your friends.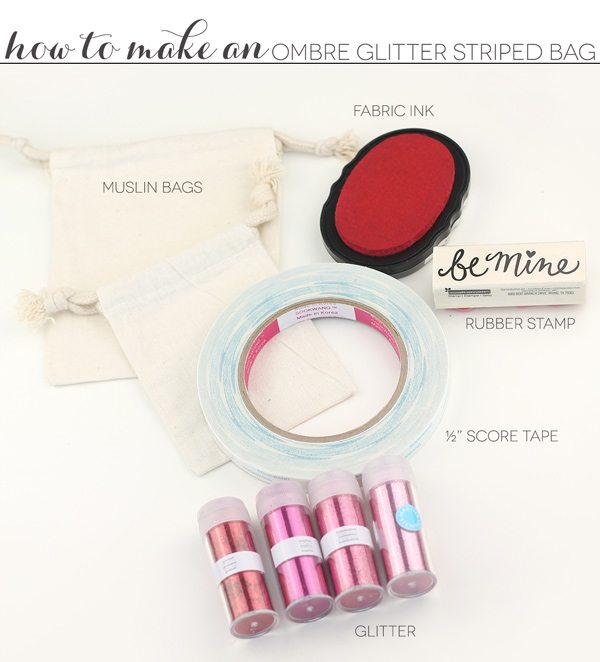 Just like last year's post, Scor-tape is a must have for this project. It adheres to fabric beautifully and securely. Just rub it firmly into place and it's gonna stay put.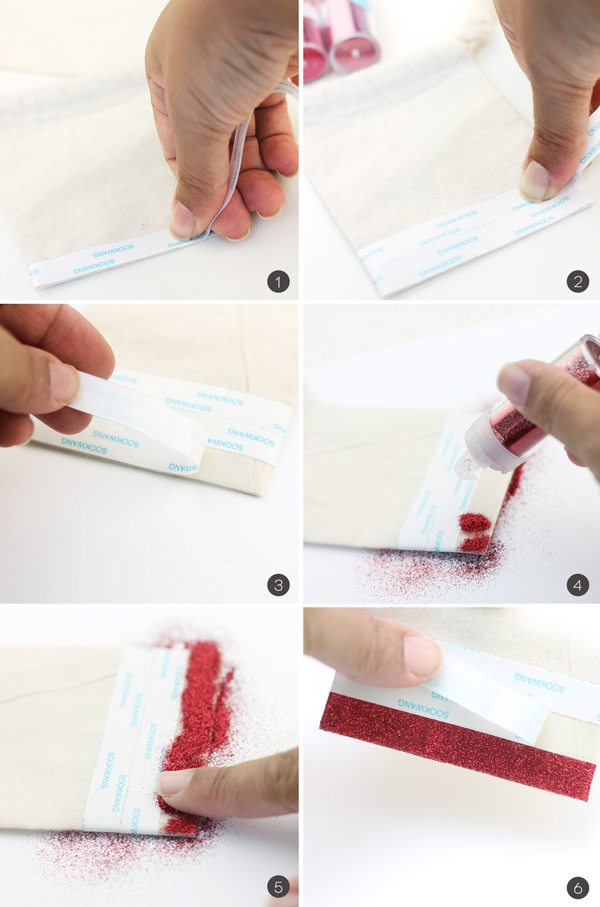 . Apply a strip of 1/2″ scor tape around the bottom of the muslin bag.
Apply a second strip just above the first (and then a third strip)
Peel off the first strip of scor tape
Sprinkle on glitter
Rub glitter firmly into place with your finger then shake off the excess
With the first strip done, remove the second strip and repeat.
Repeat steps 3-6 until all three strips are glittered. You can use any color you want, but I love the look of ombre here.
Stamp your favorite Valentine's greeting!