Since this is the week of the big Cricut Design Star Finals (which you can vote for HERE), I've been using this time to share projects that use my Explore.
I hope you aren't feeling like these posts are spammy – I hope you find them inspiring. I'm keeping it 100% real friends. I really do love my Explore and with the new baby, it really is the only way I've been able to get any crafting done. I use this thing every.damn.day. No lie.  Now, I know it's a big purchase – but it's worth saving up for.
Today's project is a simple spin-off on the coloring cards I shared the other day. I guess I'm just in a Crayola state of mind, these days. These little crayon boxes are really easy to make and the heart cut out on the front makes the a great non-candy option for Valentine's Day favors.
This crayon box project is available as a Make It Now project in Cricut Design Space, so all you have to do is click "Go." All the design work is done for you already. Assembly is just as easy too – so easy that I don't even have a tutorial for you! Just cut it out and glue it all together. It even has the holes already in place for you to add a baker's twine bow. I do have one quick tip though…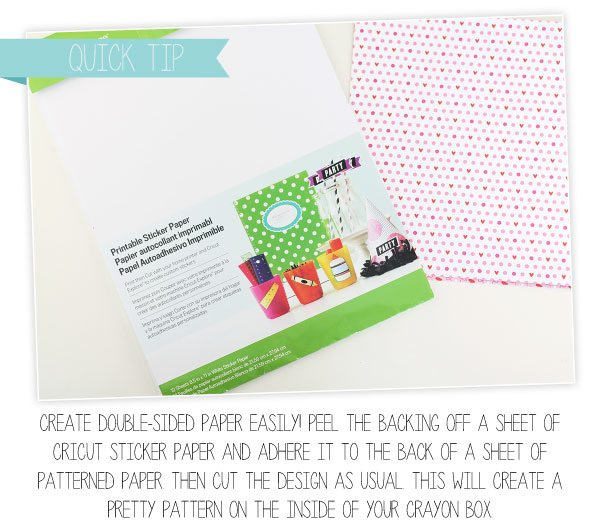 This sticker-paper technique is one that I've used on several Cricut projects. It's a great way to add something extra to any double-sided project.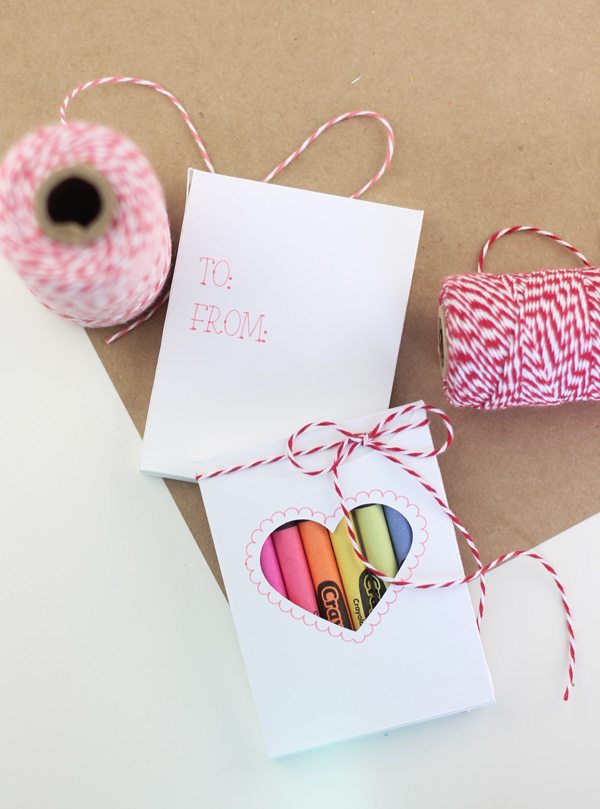 The writing function of the Explore is one of my favorites. It creates a handmade look, but still with precision. That way you project doesn't look TOO handmade….you know what I mean? The kind of handmade where the recipient looks at you and says "Bless your little heart." Ha!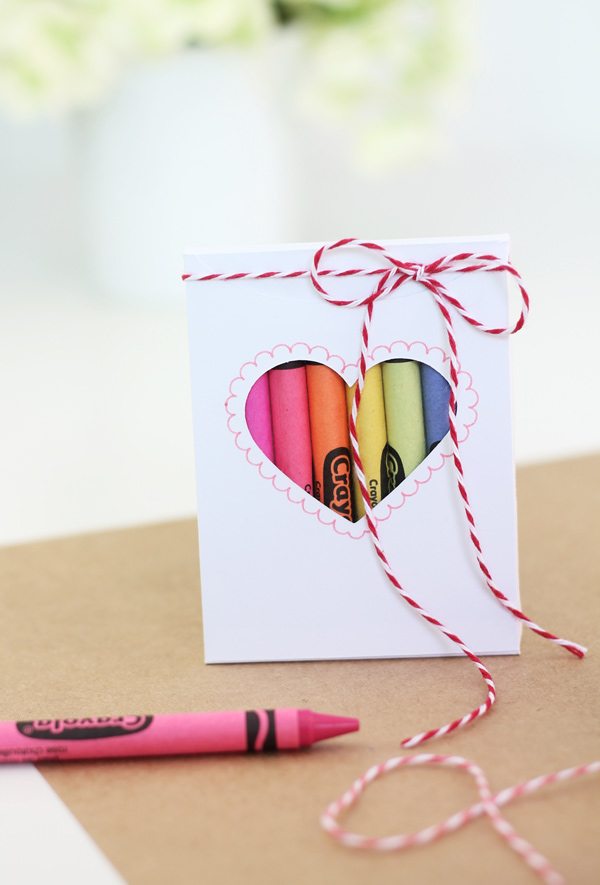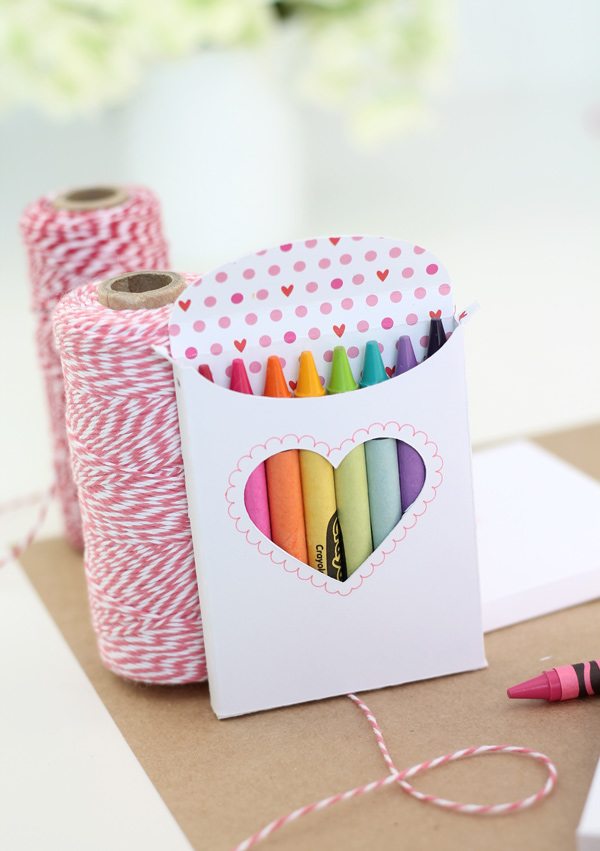 These boxes are designed to hold 8 crayons and it turns out that Crayola offers this thing called a ClassPack that contains loose crayons in eight different colors. It's PERFECT for creating a whole bunch of these crayon box favors.
And for all of you stampers, this project would be great with an accompanying handstamped tag. Maybe something like the "You Color My World" stamp from Lawn Fawn's Starry Backdrop Stamp set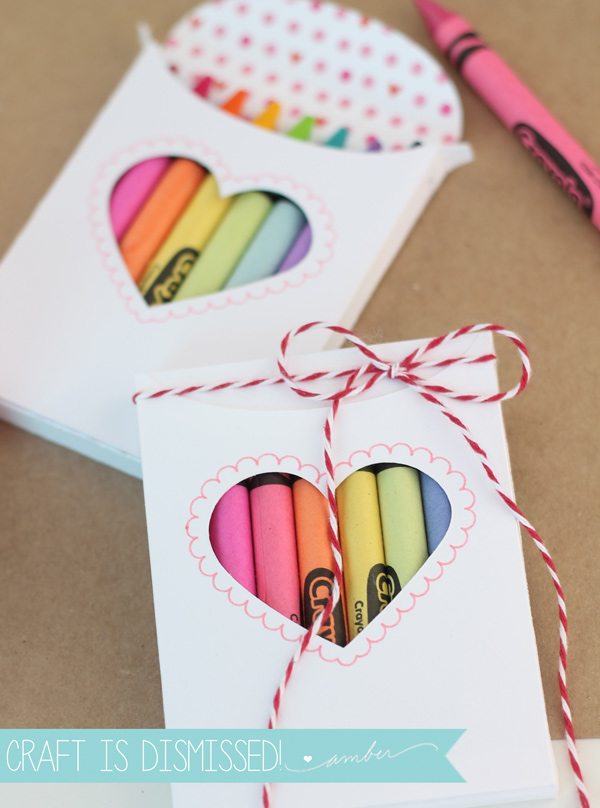 You still have until tomorrow, Saturday, February 7th to cast you vote HERE in the Cricut Design Space challenge. The prize is $10,000 smackaroos!! I'd love to get your vote for THIS Playroom in the Sky project that I created on our previously hideous balcony. It was a lot of work but lemme tell you, $10,000 would make it SO worth it!