Ever since I created the alphabet coloring card for A Playroom in the Sky, I've become a little obsessed with the write function of the Cricut Explore. It's such a great way to create customized coloring pages for kids. With that in mind, I've created some really cute coloring card valentines that are available in the Cricut Design Space!  You can purchase the project and cut as many of these as you'd like. Here's a closer look at this really simple, fun, non-candy valentine idea: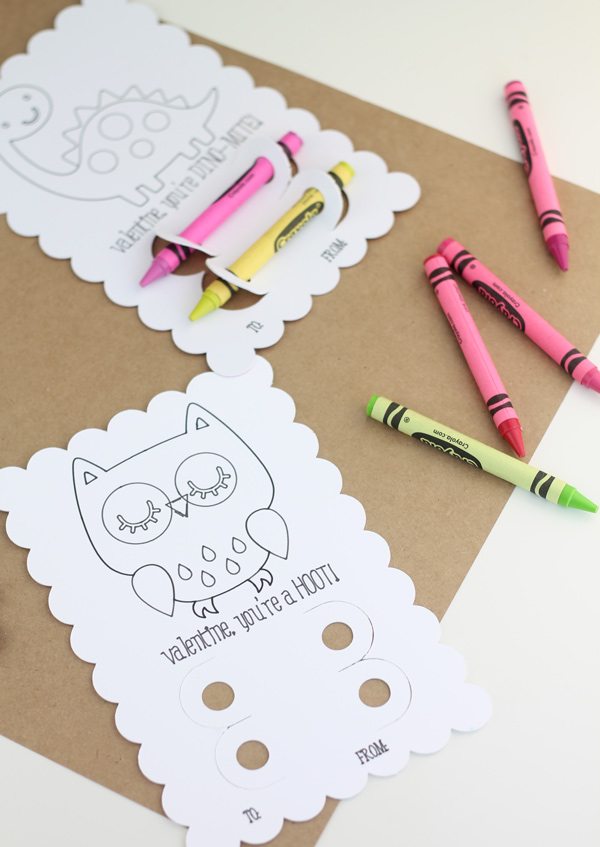 The Explore does all the cutting and writing for you. It's pretty cool to watch it go. The project I created has three images included in the design, but if you'd like to get creative, you can customize the project and select any image available in the Cricut Design Library. Just turn the image into a written image, and you're done!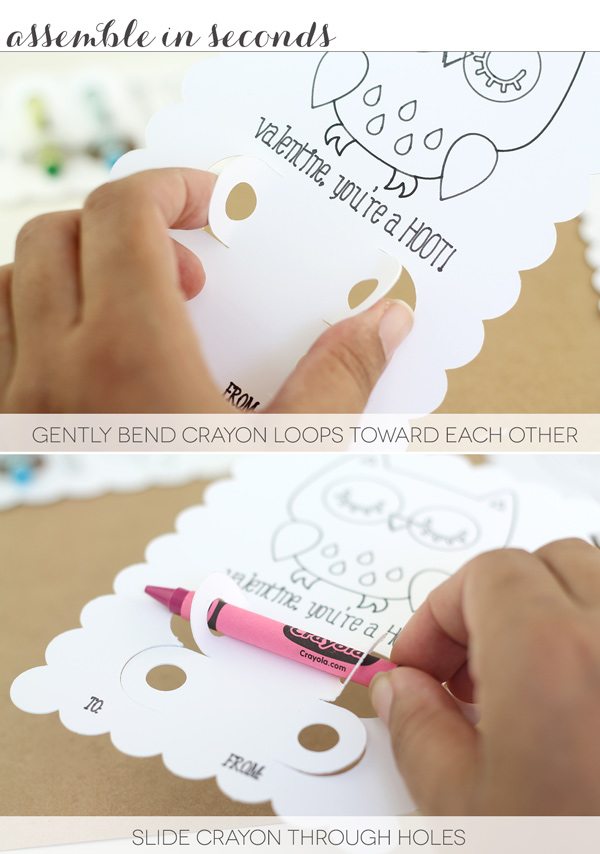 Because these are so so easy to assemble, they are perfect for little hands. Your kids will love helping put these together.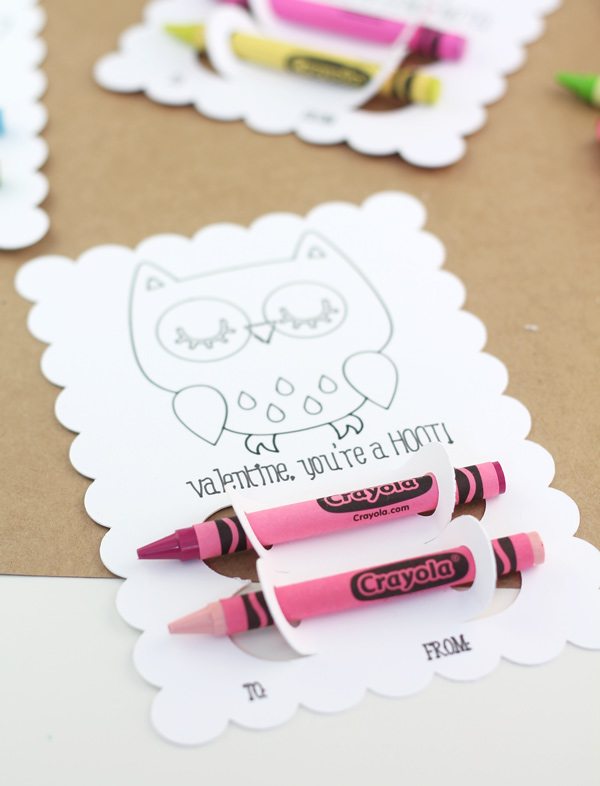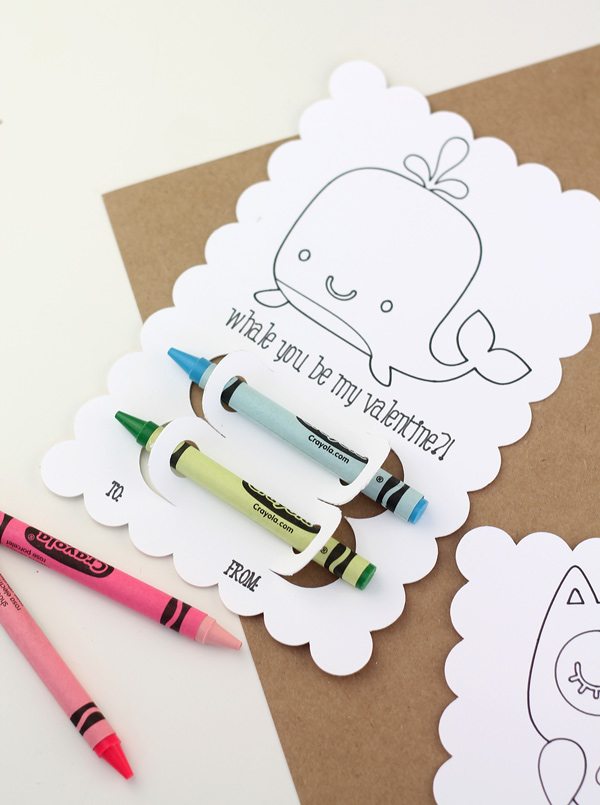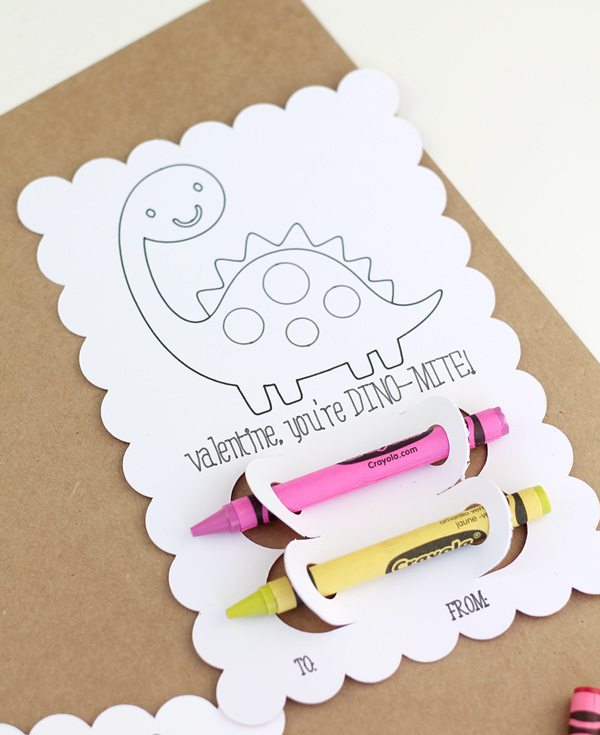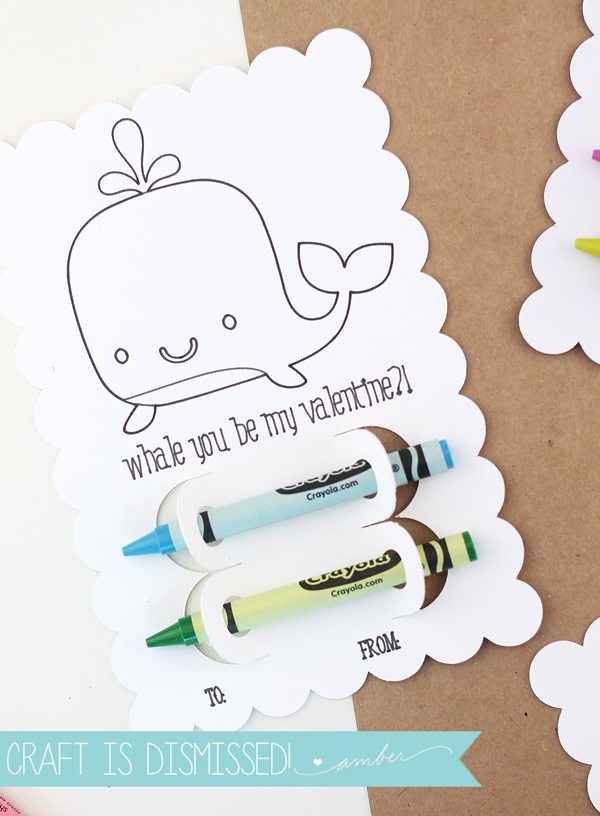 I'd love to hear what you think of this project! Do you already know what you'll be giving as Valentine's this year? Head over to Cricut Design Space and take a look at this project!
And when you're done, since you're already sitting at your computer…you should probably take a trip over HERE to the Cricut Design Space Voting Page and cast a vote for Damask Love. You can vote once a day and voting is open until Saturday, February 7th…and to all of you who have voted for me…thank you, thank you, thank you!!! For reals. Thank you.