In 2012, we took a ten day trip across the pond. We went to London, Paris, Amsterdam and Belgium. We ate delicious bites of everything in sight and snapped photos of every waking moment. It was the trip of a lifetime, so it's too bad that my photos from that trip have been trapped in digital-internet-land for the last four years. The photos from our Europe vacay have lived on my computer and on my phone for an embarrassingly long amount of time. Now – don't get me wrong. I shared the photos on Instagram, but I never printed them out into real life. I went through the trouble of cropping each photo to a perfect square since this was back when square Instagram was the only way to go. I edited them to perfection and then left them to live out their lives as pixels on a screen. Such a sad, sad way for a photo to live, right?
Well, this story has a happy ending. They have finally entered the land of the living. I printed those square photos out using my Canon PIXMA MG7720 and then I crafted up a really simple scrapbook that is perfect for housing my 3×3 memories of Europe. Here's how I DIYed my way down memory lane with an easy DIY photo journal: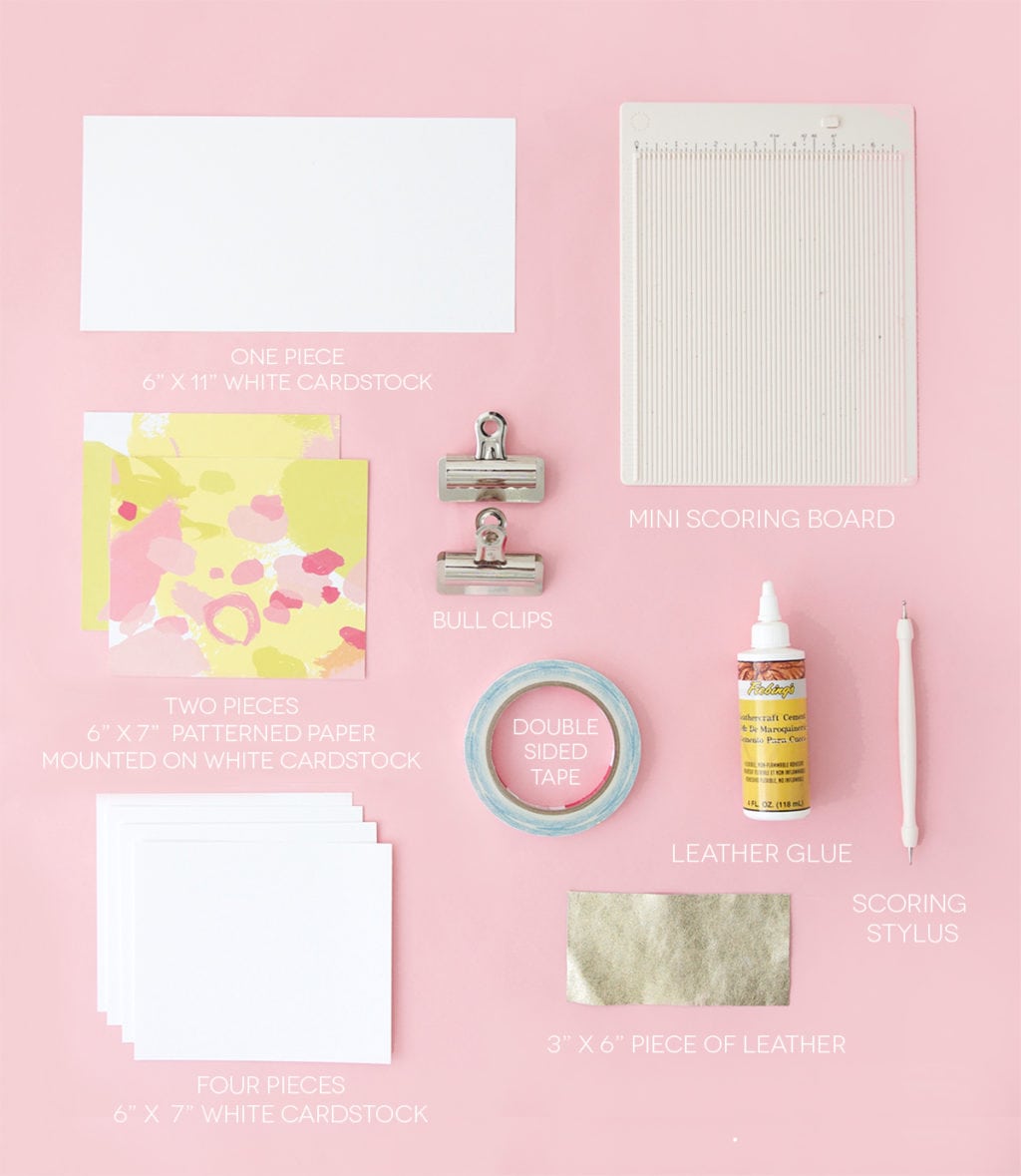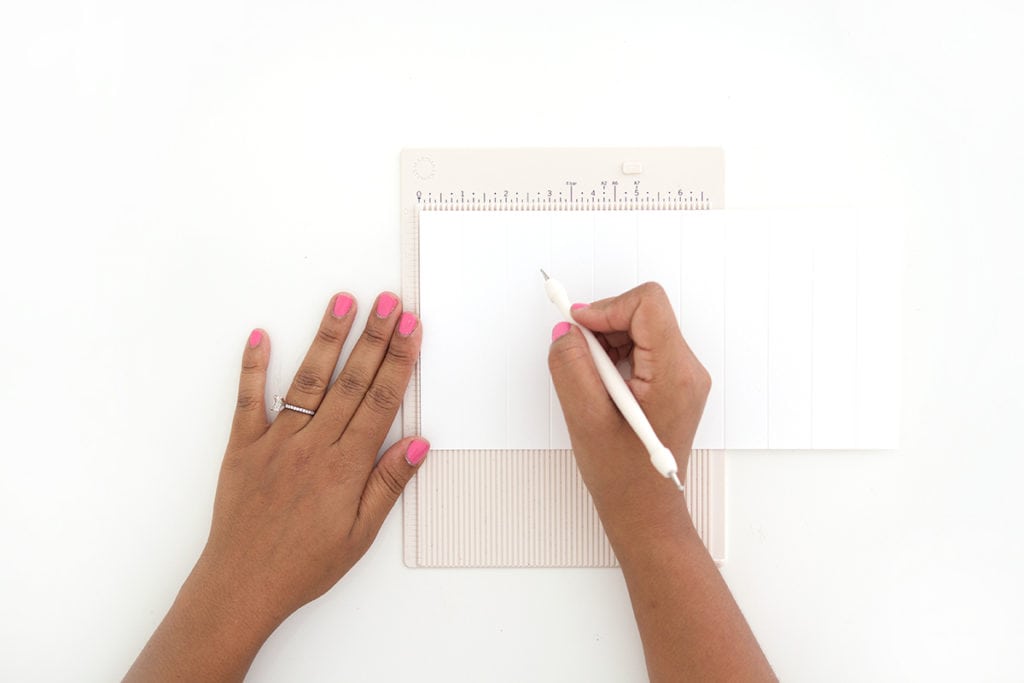 Begin by scoring the 6×11" cardstock at 1" intervals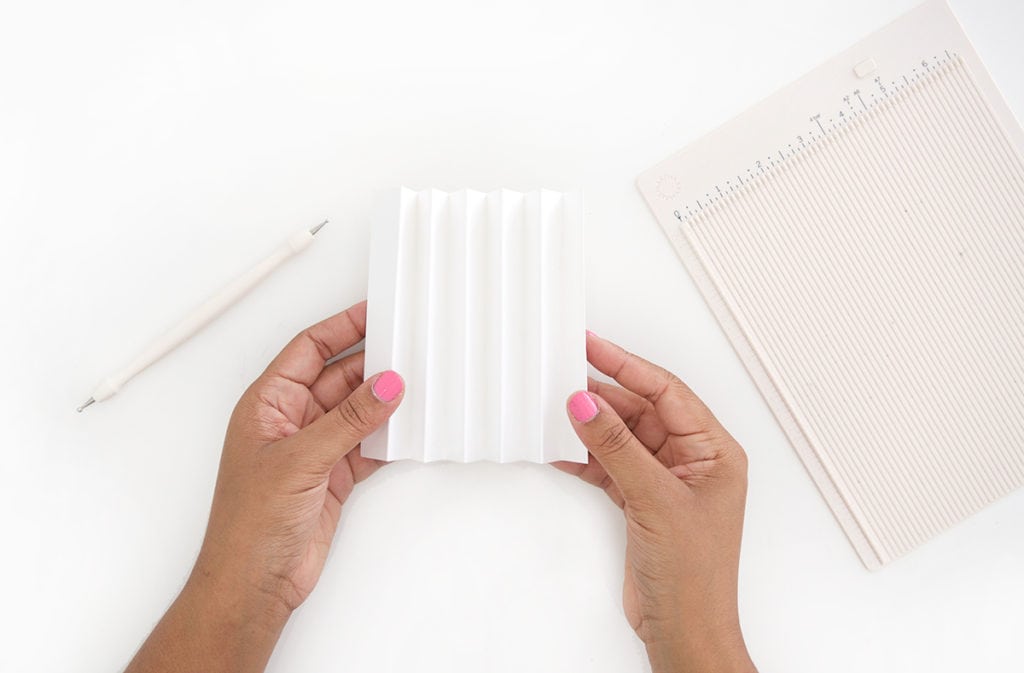 Next, create an accordion fold with that piece of cardstock that you just scored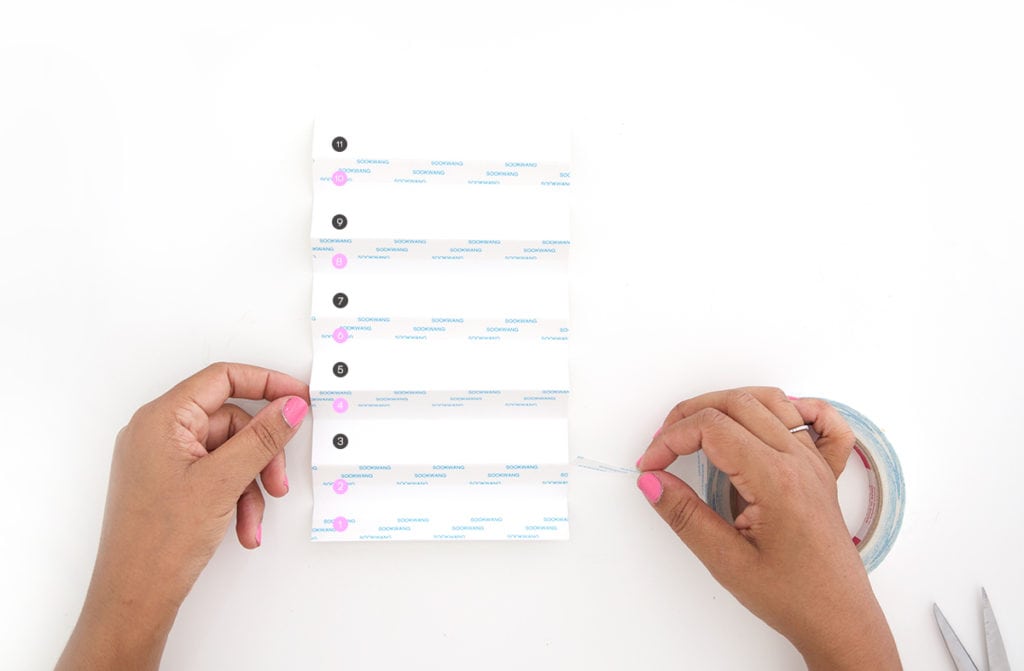 Now, place a strip of double sided adhesive onto the folds as shown. Counting from the bottom fold to the top, you will add adhesive to areas 1, 2, 4, 6, 8, and 10, just as pictured.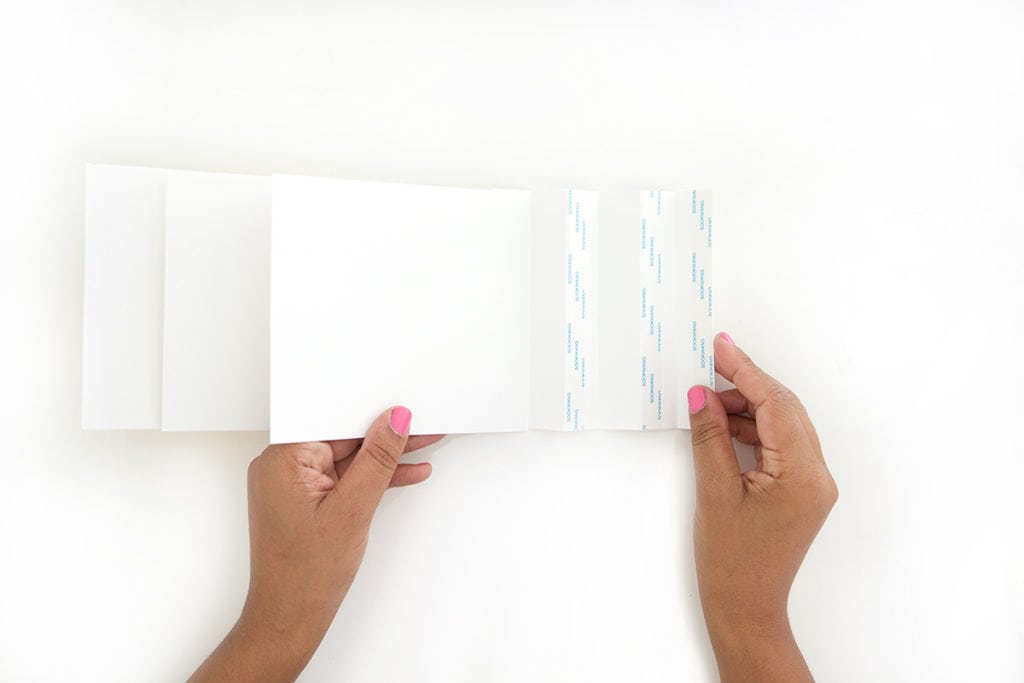 Working one strip at a time, remove the backing from the adhesive and adhere the patterned paper cardstock to the first and last sections of the accordion, then fill in the middle sections with the 6×7″ plain white cardstock.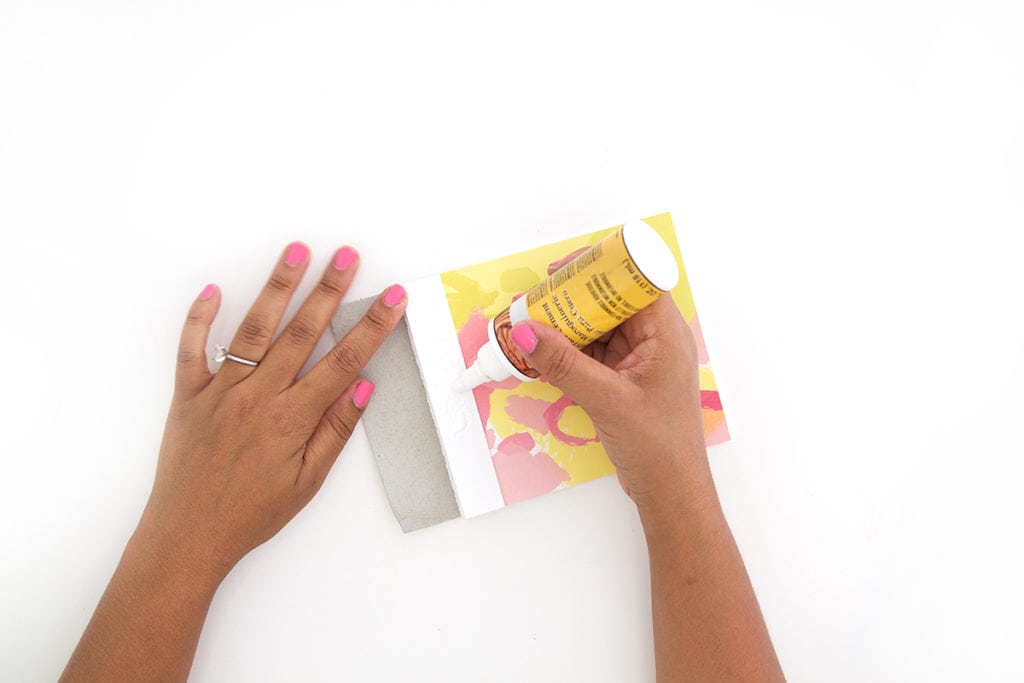 Add glue to  the outside spine of the accordion book and cover the spine with the strip of leather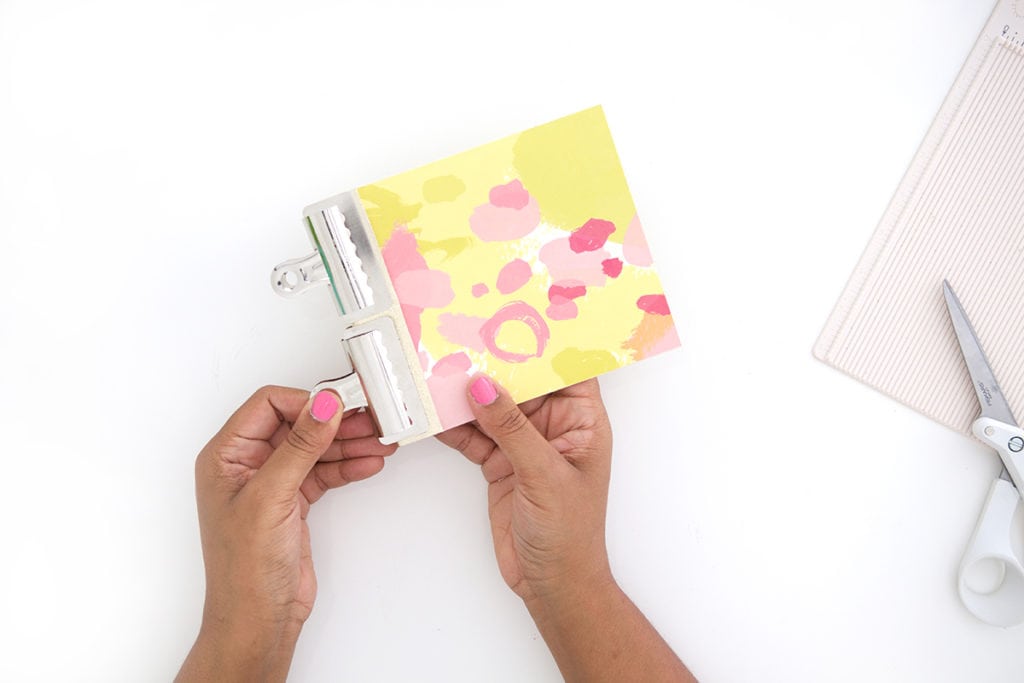 Hold the leather in place with bull clips and allow the glue to dry completely. Now you have an accordion bound scrapbook waiting for your photos!
HOW TO PRINT SQUARE PHOTOS WITH CANON PIXMA MG7720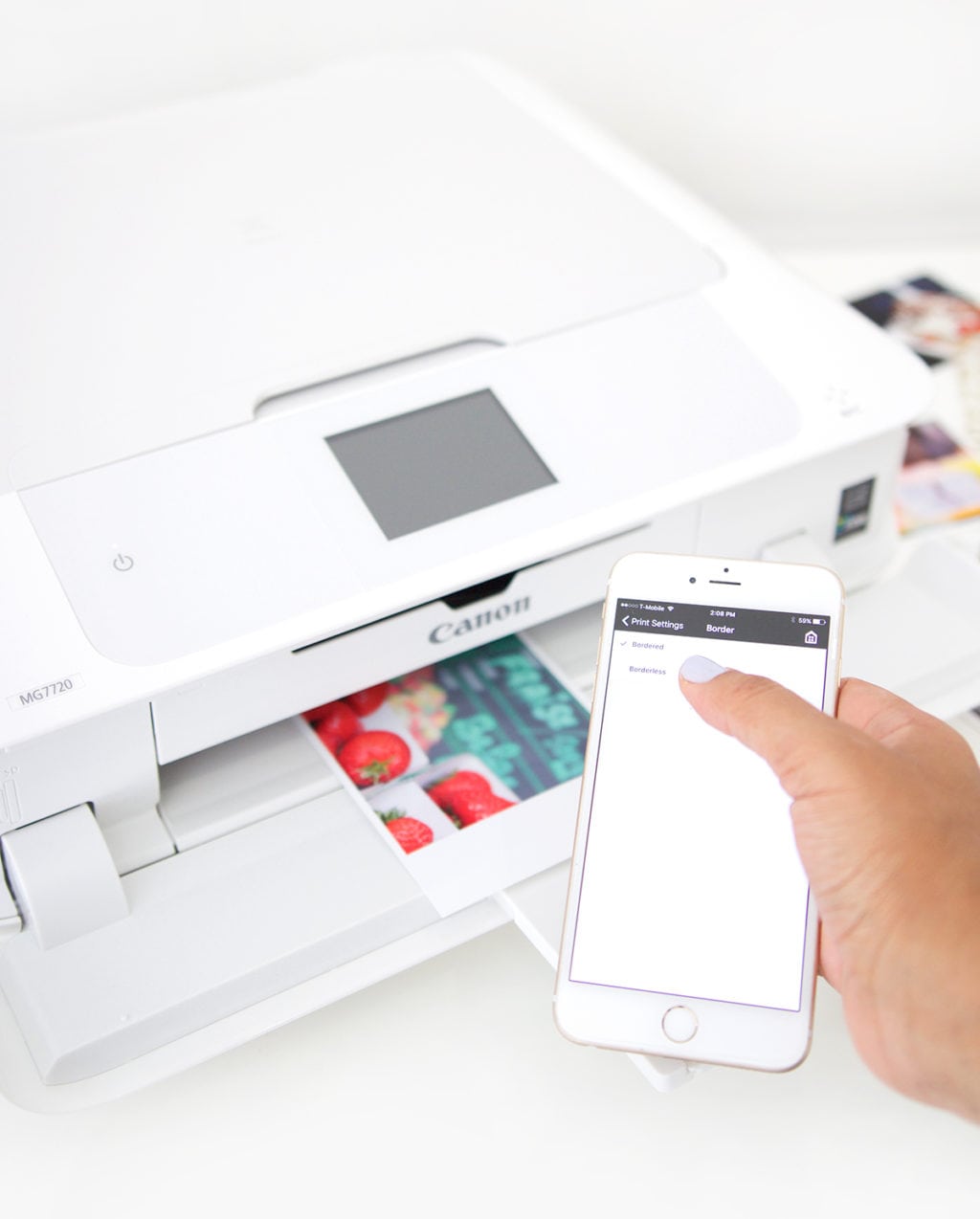 Before printing, select "Bordered" in the Print Settings, this will leave a white border around your square photo rather than fill the entire photo paper with the image.
Use 4×6 or 3.5×5 photo paper to print perfectly sized square photos, great for the DIY photo journal size in today's tutorial
If you don't have specialty sized photo paper, just use larger pieces of photo paper and trim them down to size.
Once you've printed your photo, use scissors to cut off the excess white border.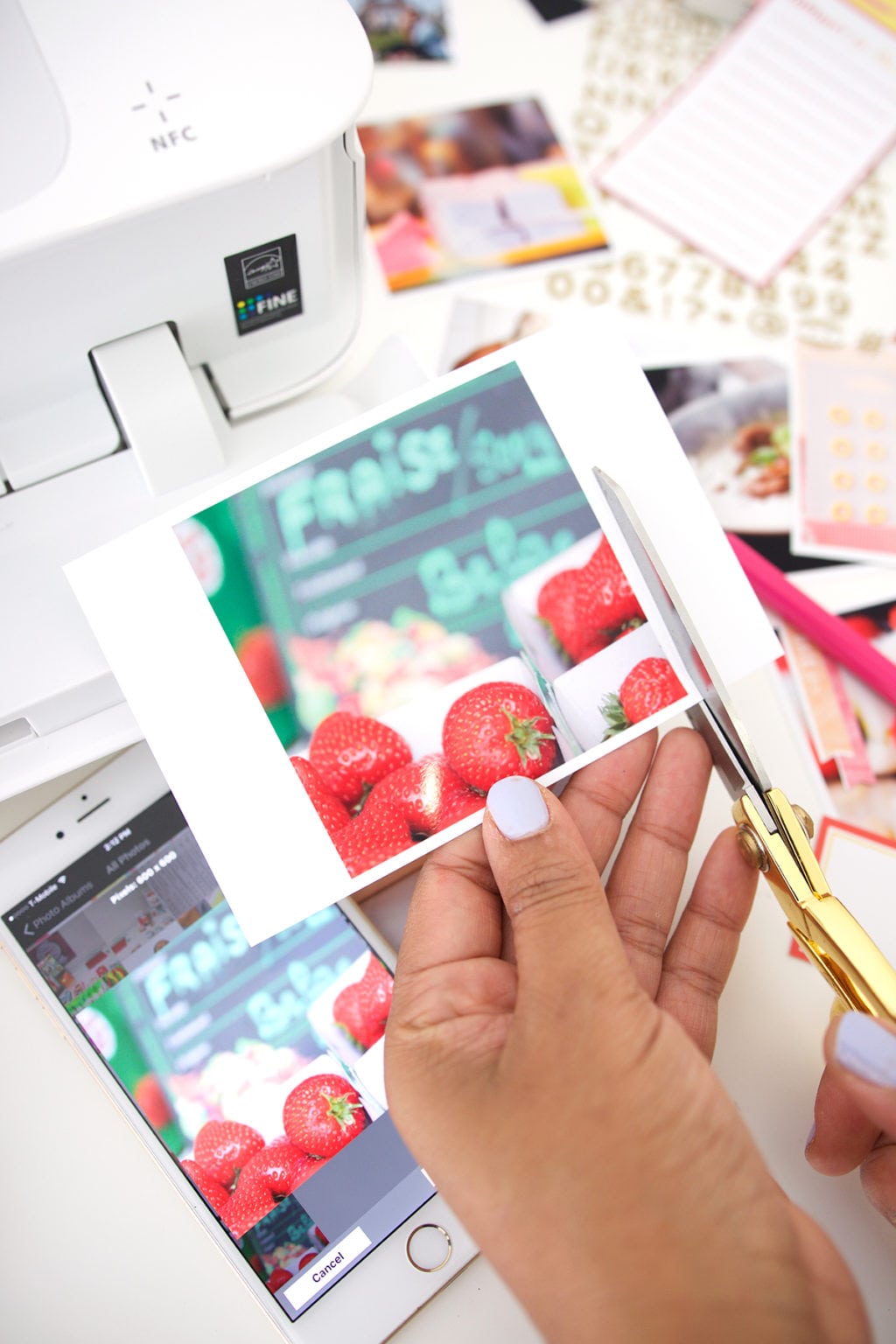 With your photos printed and your photo book complete, you can easily assemble each page by adding notes, printed embellishments and stickers. I love that this DIY Photo Journal is small, which means you don't have to labor over it for days to complete a beautiful book filled with memories. I was able to complete my entire photo book in an hour. How's that for speedy scrapbooking!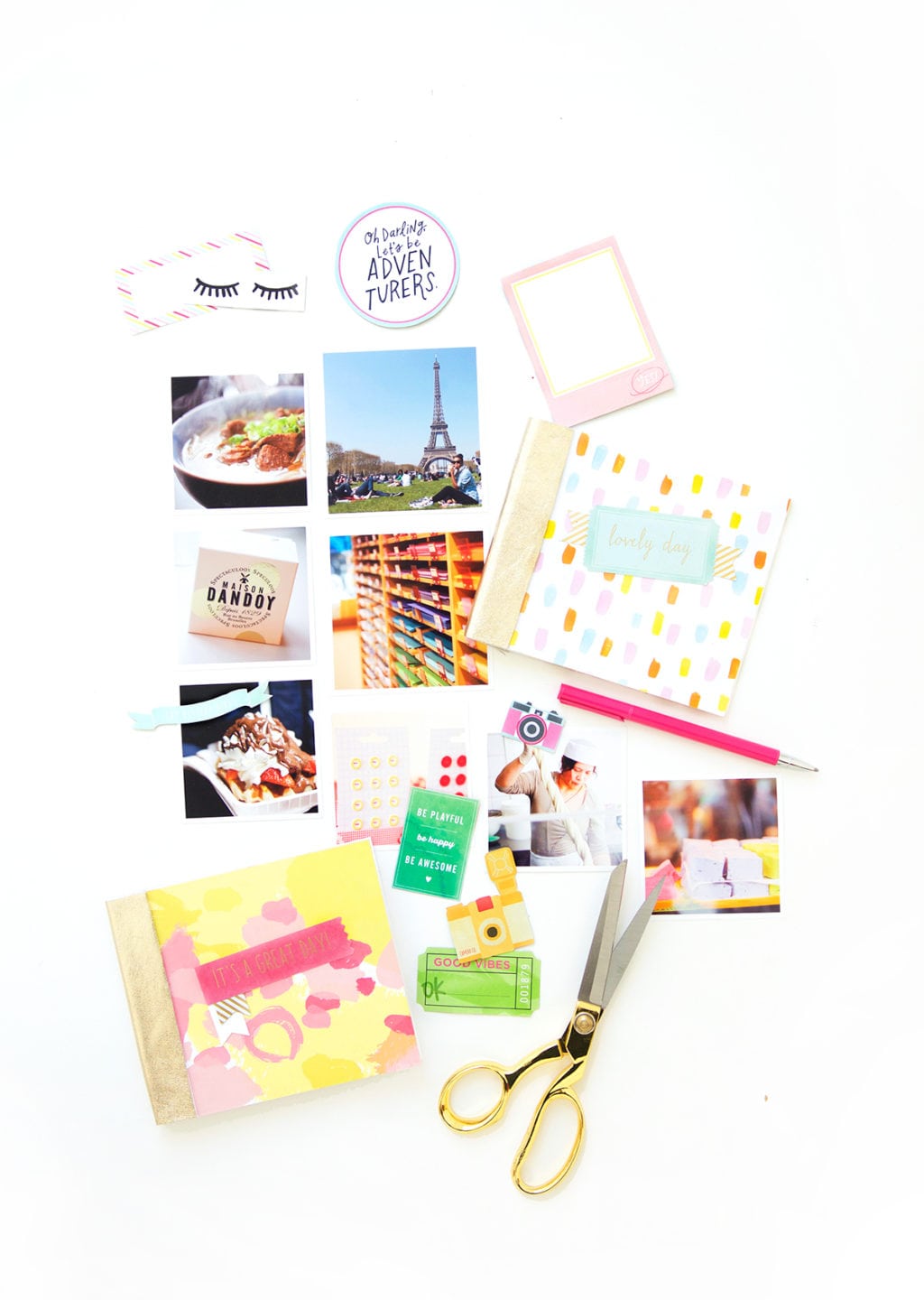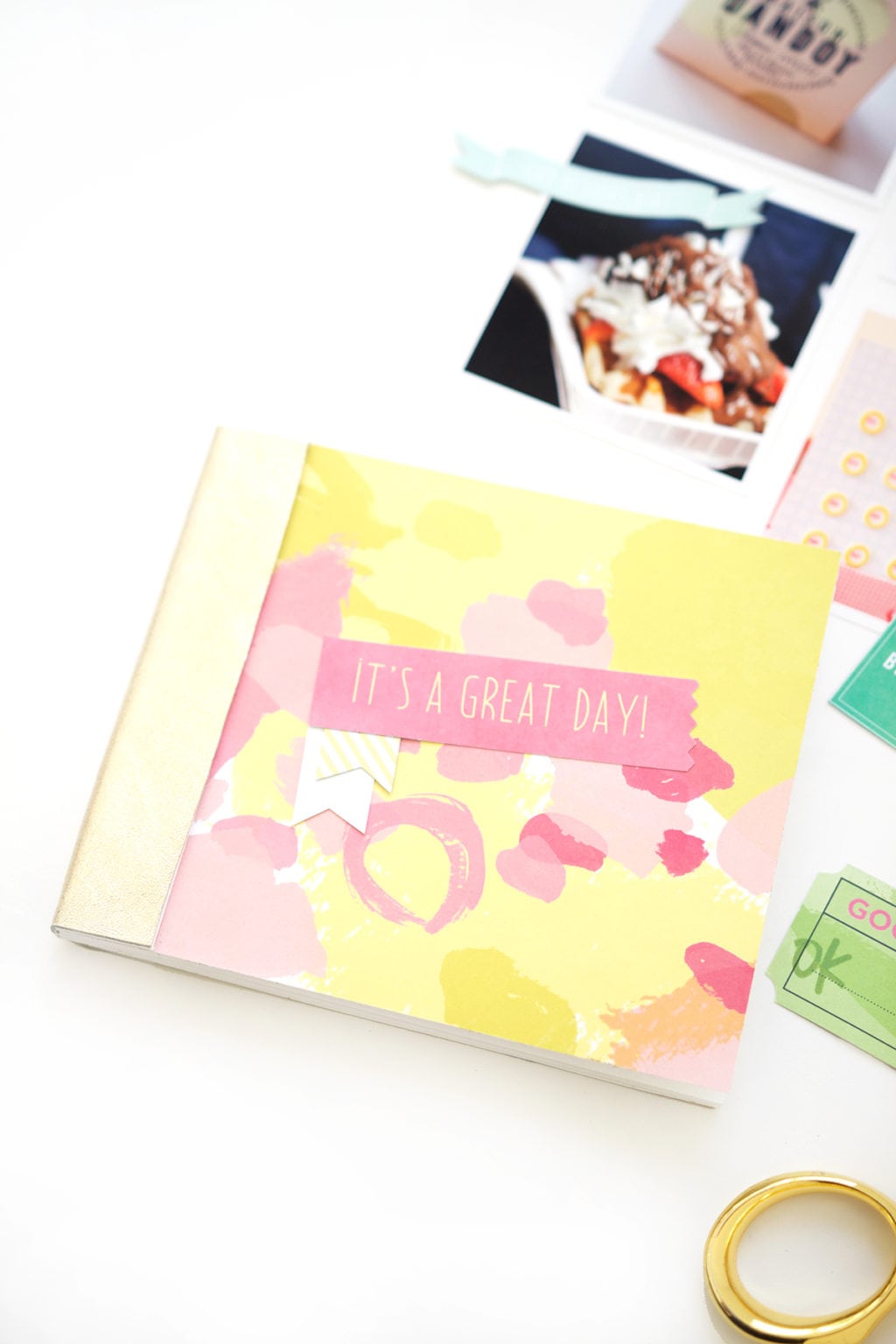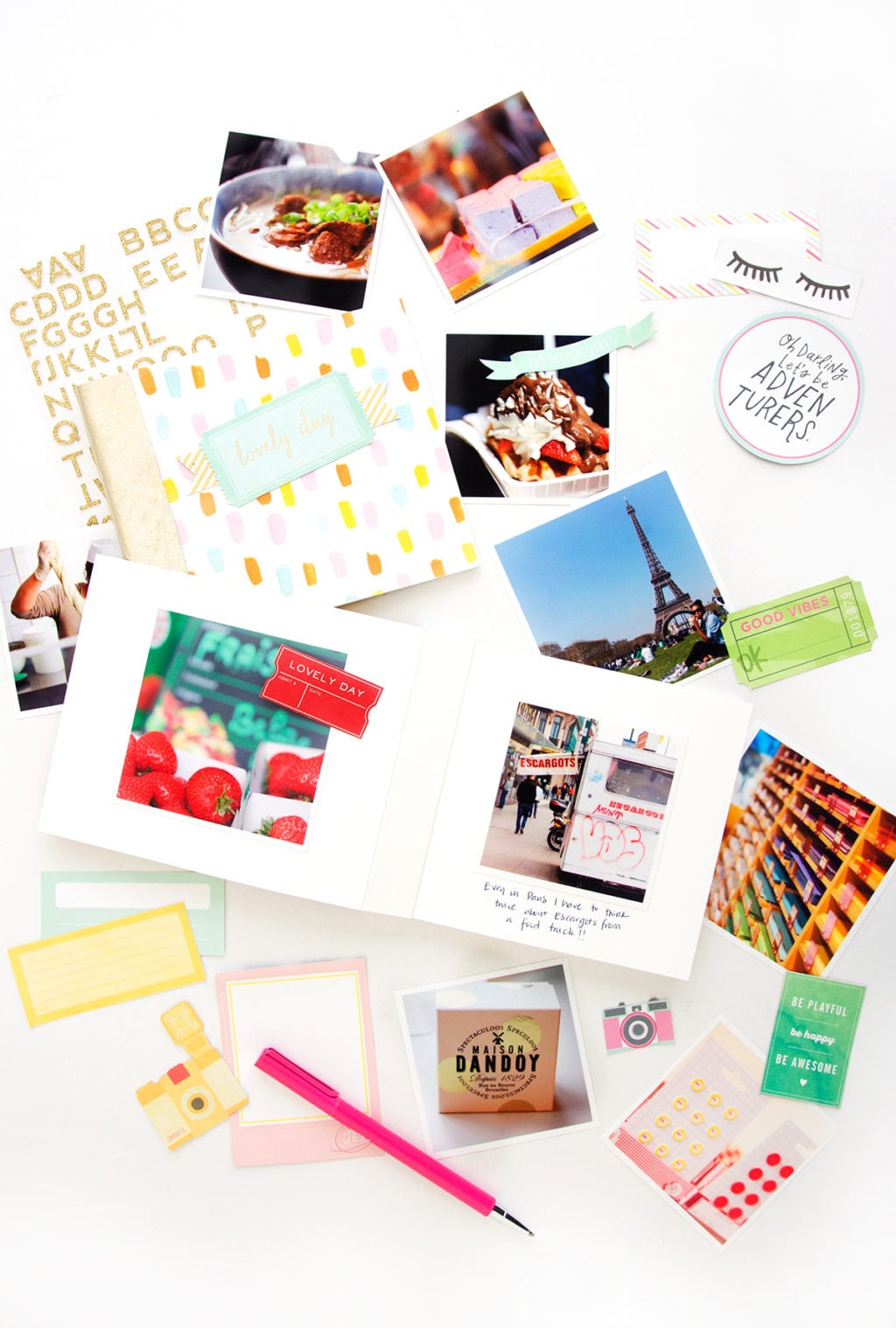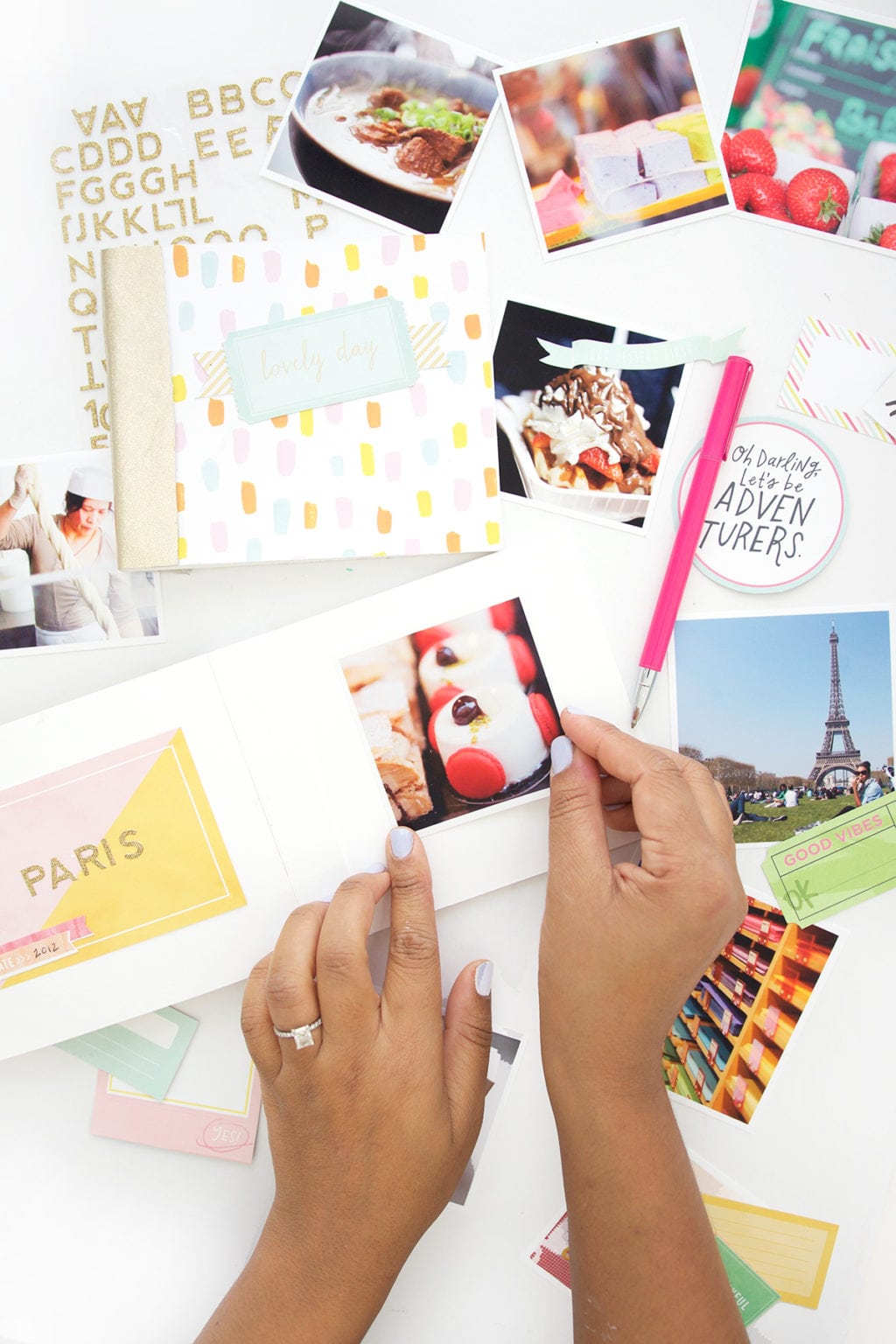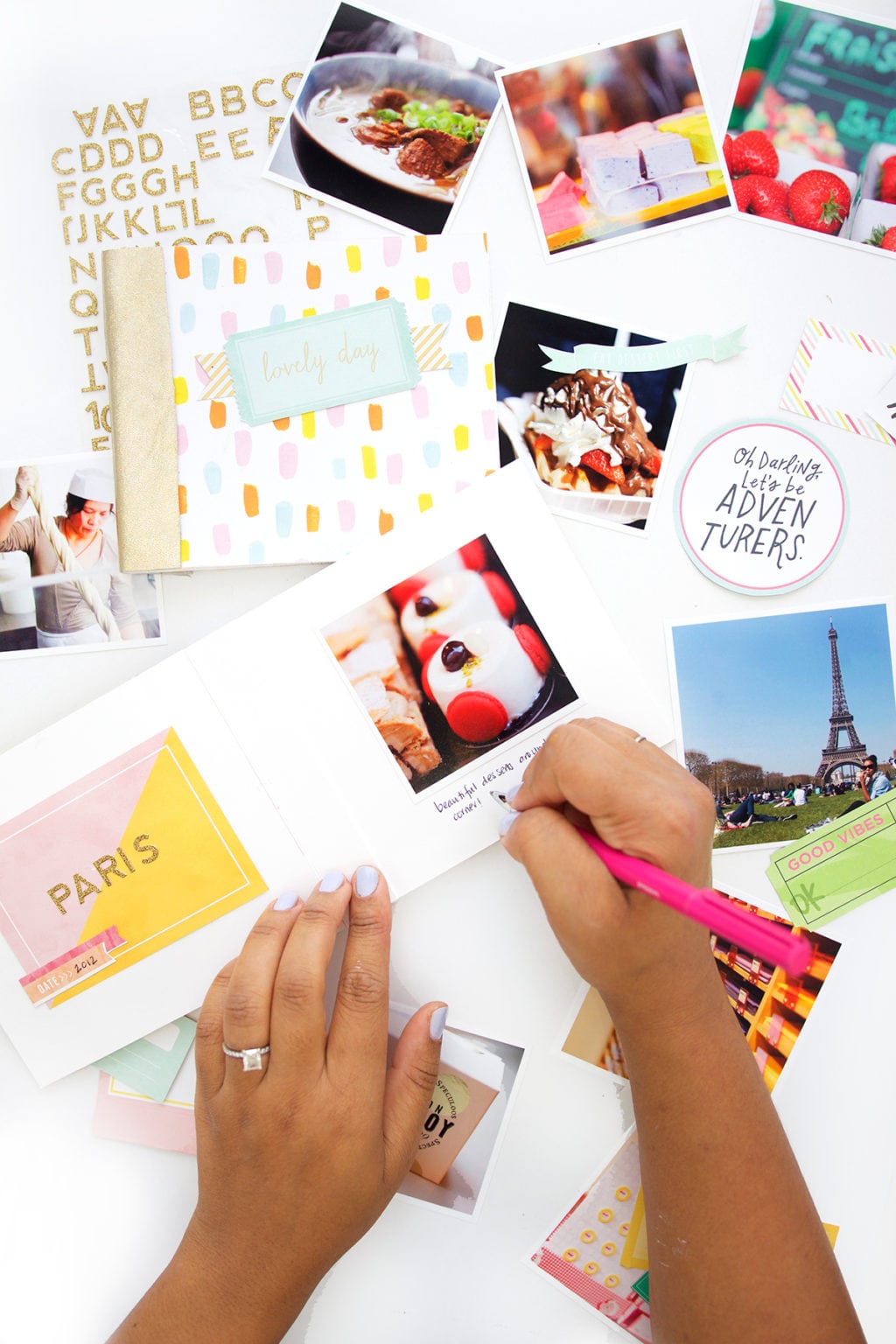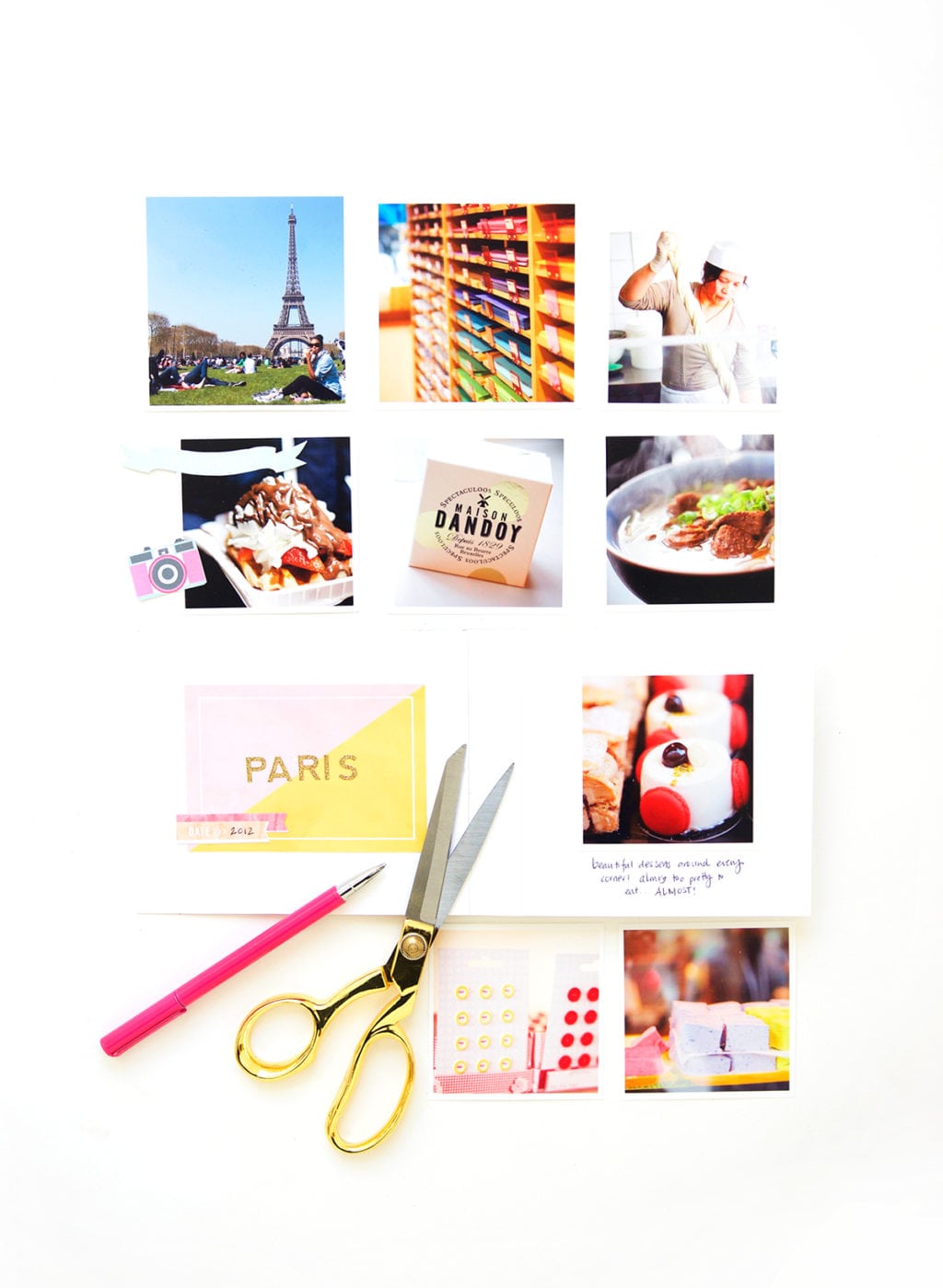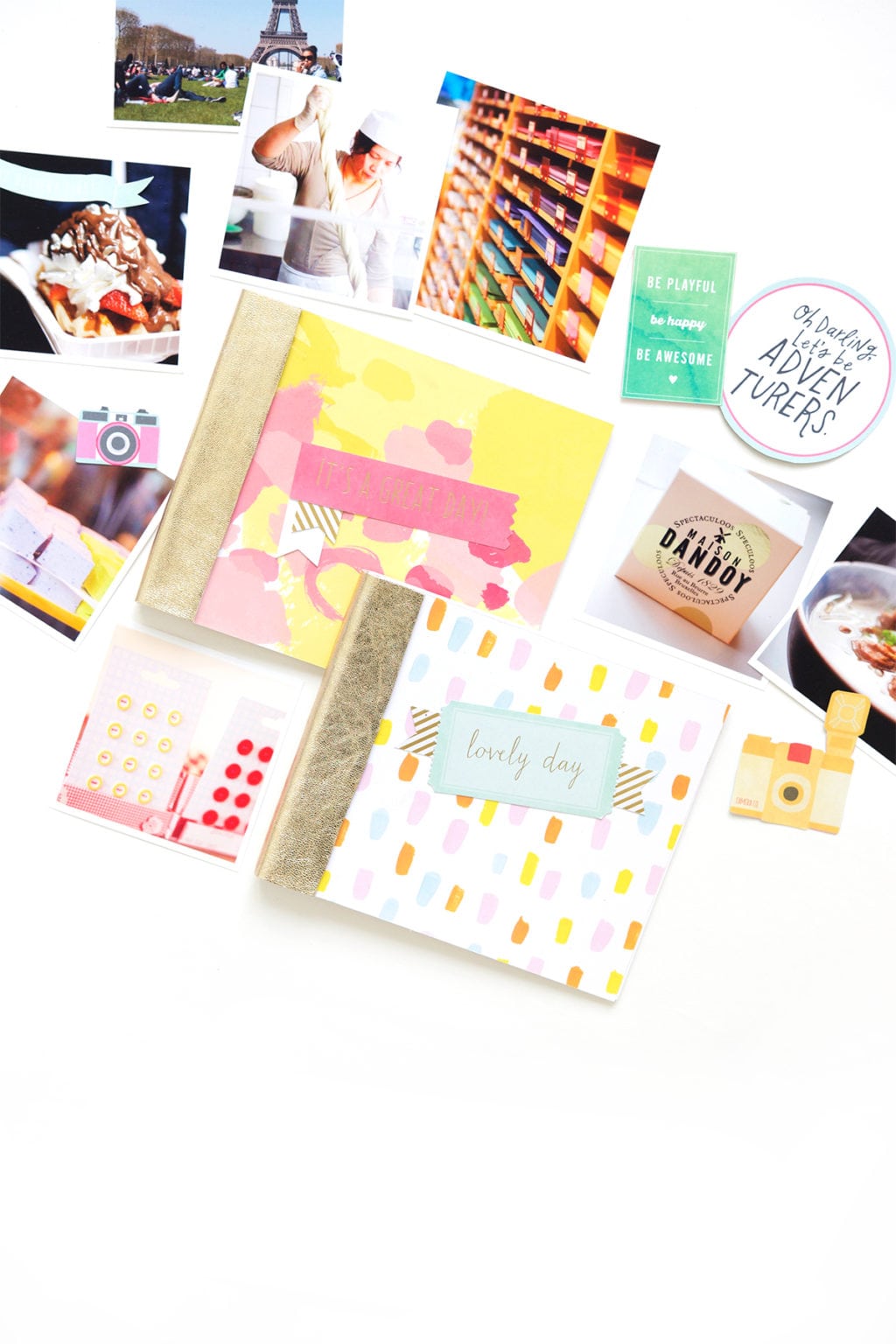 This project was completed in partnership with Canon. All projects, photos and opinions are mine, mine, mine! Thanks for supporting the collaborations that keep the lights on in this joint!