I have been waiting for spring the way I wait for Girl Scout Cookie season to come. Samoas are my jam.
I have been waiting for spring the way I wait on baited breath for the last episode of The Bachelor. #TeamLauren
I have been waiting for spring the way I used to wait for my mom to go to sleep so I could raid the gummi bear stash in the kitchen. Haribos for life.
Suffice it to say, springtime is my fave. No more winter doldrums, hello pastel everything! I'm kicking off an entire week of springtimey projects with super duper easy paper Easter baskets. You don't need any special tools, just paper and a few basic items you already own.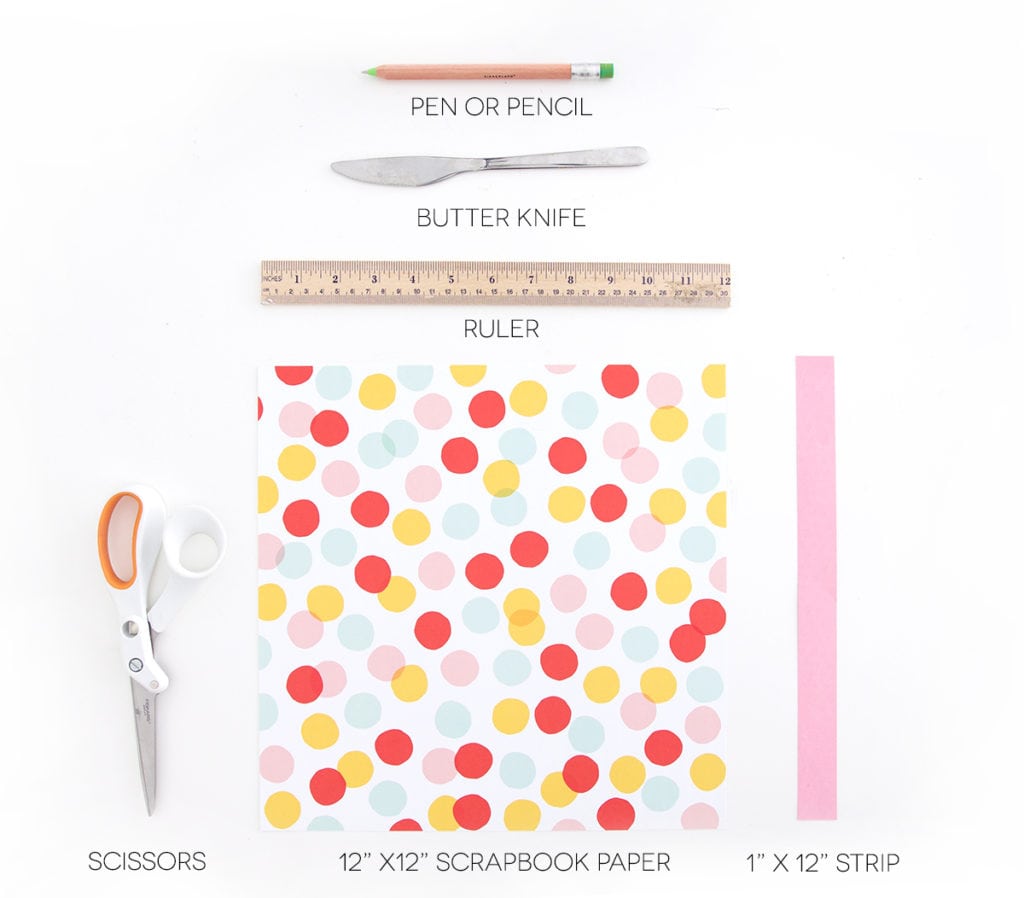 Go check out your desk drawer because you already have everything you need to create this project. We'll be using a ruler, pen and butter knife to create score lines on the paper. If you are a seasoned crafter, you probably own a scoring board for this task, but I'm going to show you how to hack your way through it with basic supplies. Here we go: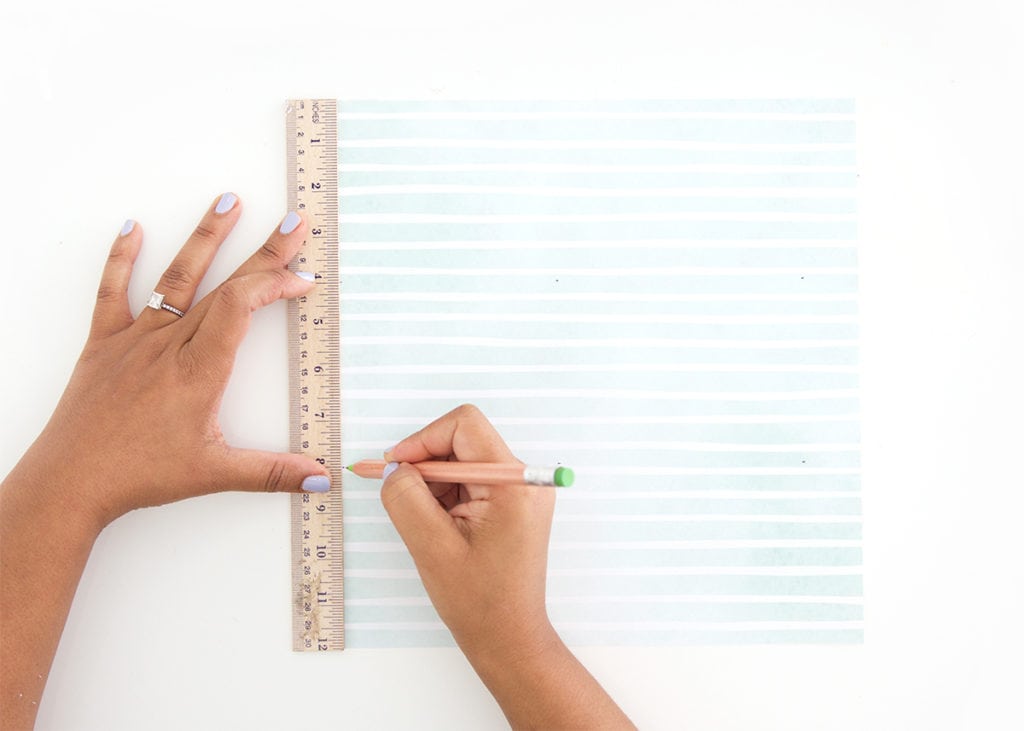 Use the ruler and pen to make markings at 4″ and 8″. Work your way across the paper and do this a couple more times so that you have two or three sets of markings at 4″ and 8″.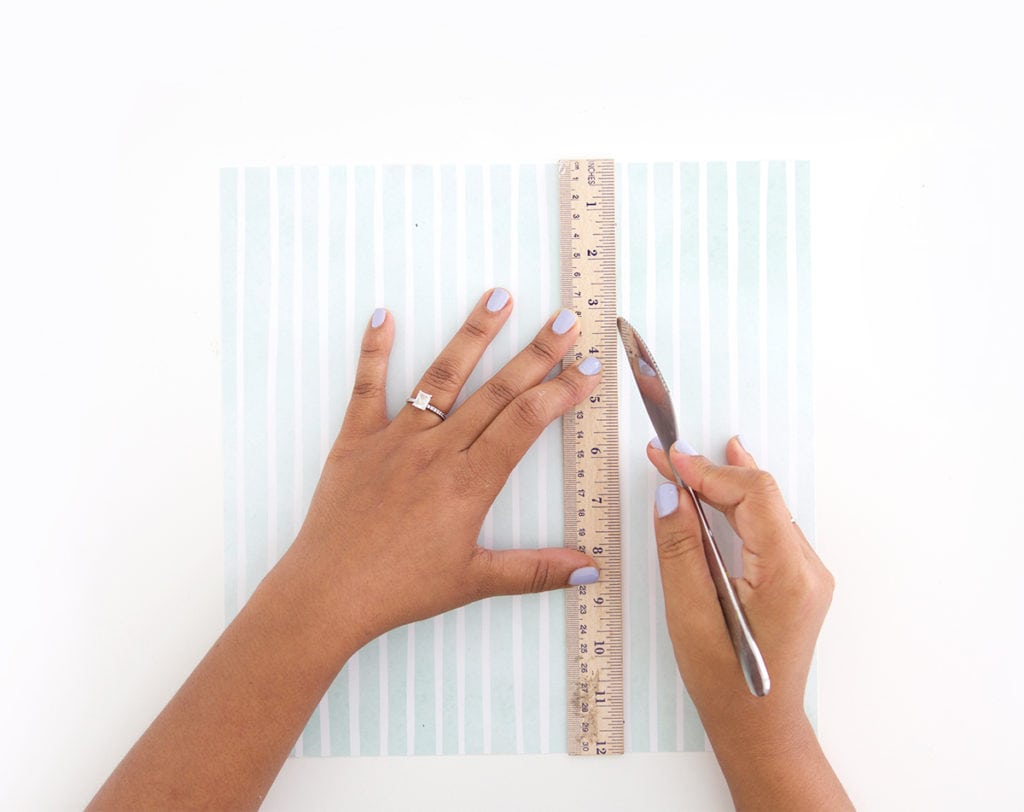 Turn the paper and then use the ruler to "connect the dots" you made at the 4″ mark. Then use the back of the butter knife to create a smooth scoring line. Repeat this with the 8″ markings.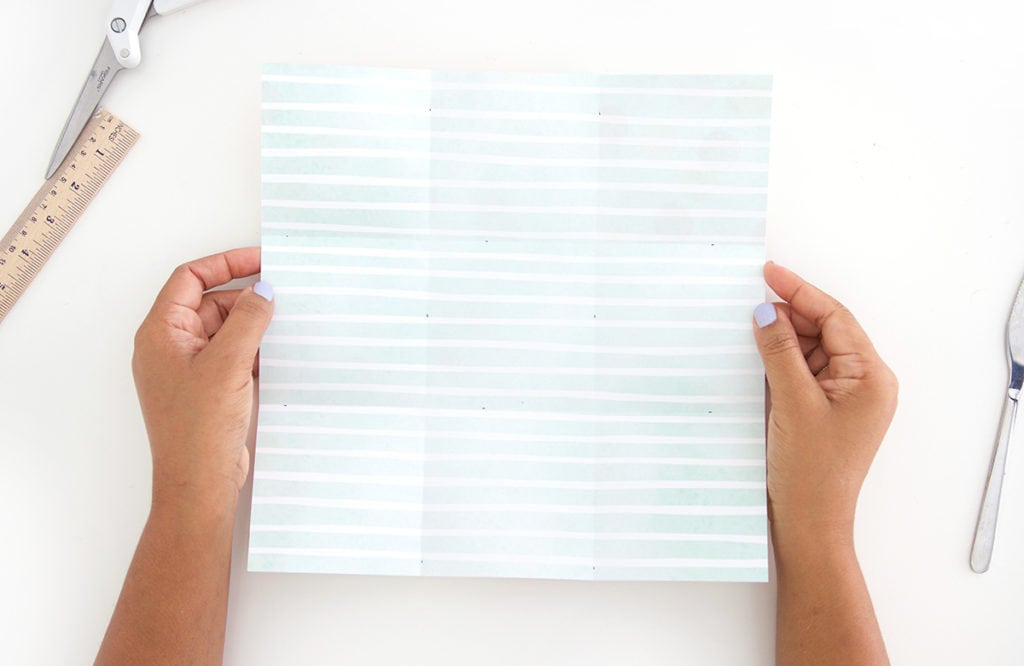 Place score lines along both sides of the paper, so that your paper is divided into nine squares.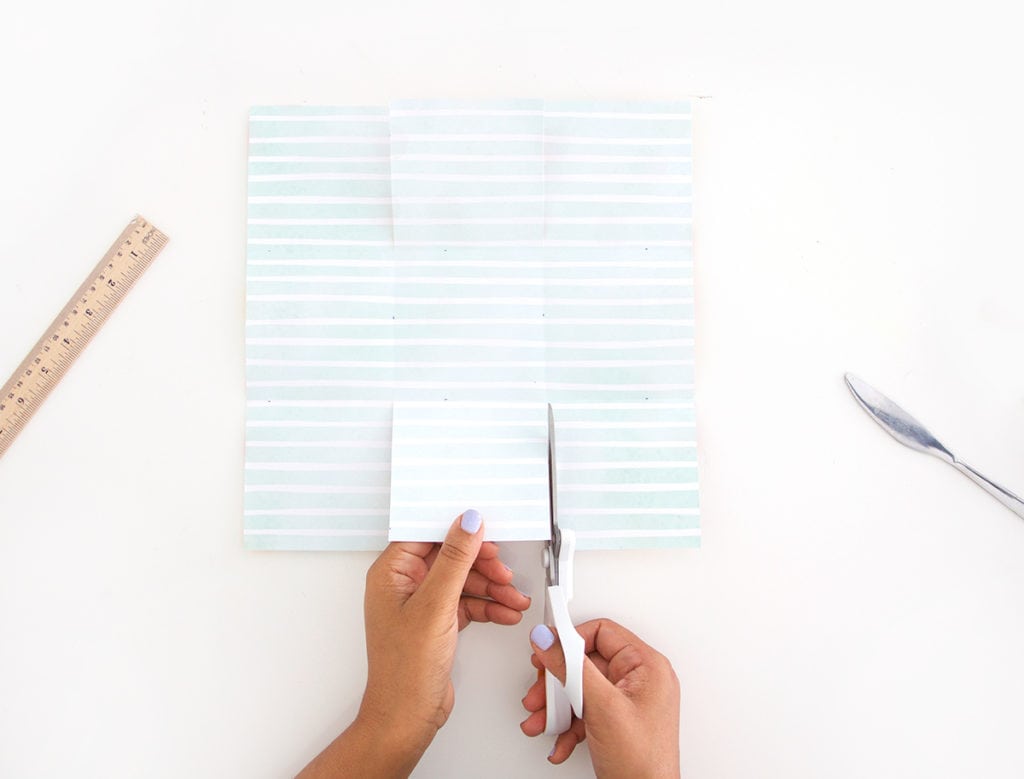 Cut the top and bottom of the paper as shown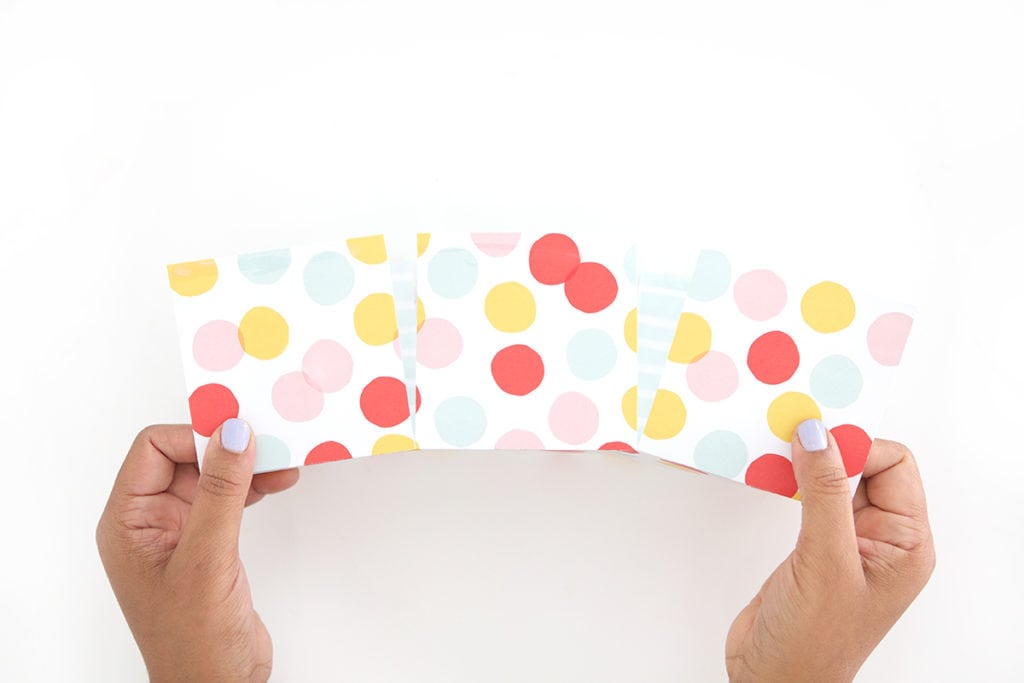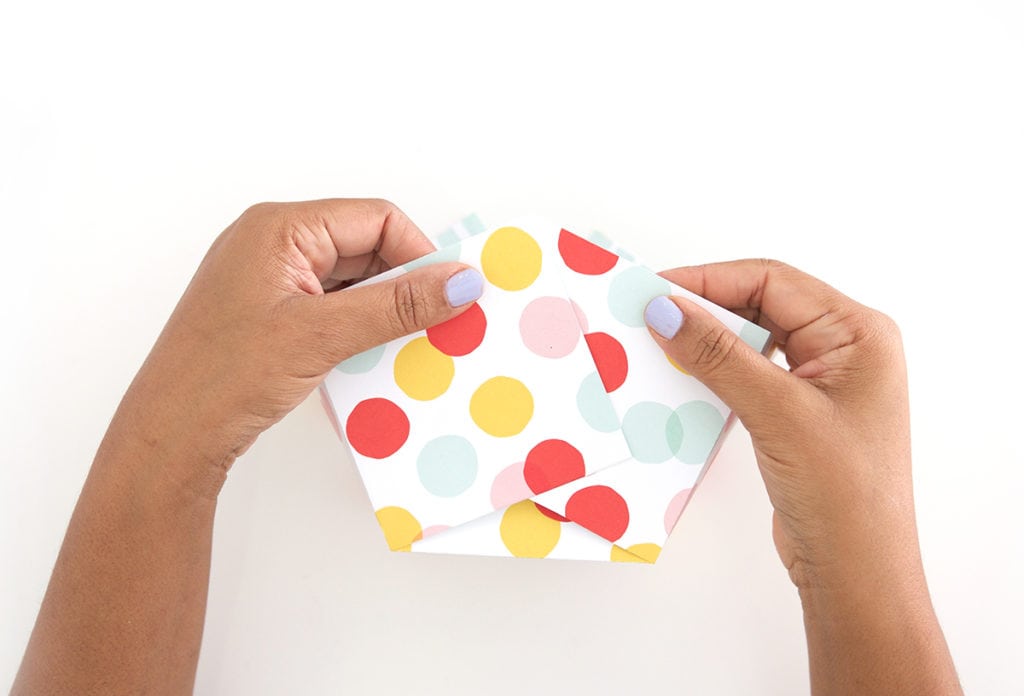 Fold the basket together and secure the sides with glue, tape or a stapler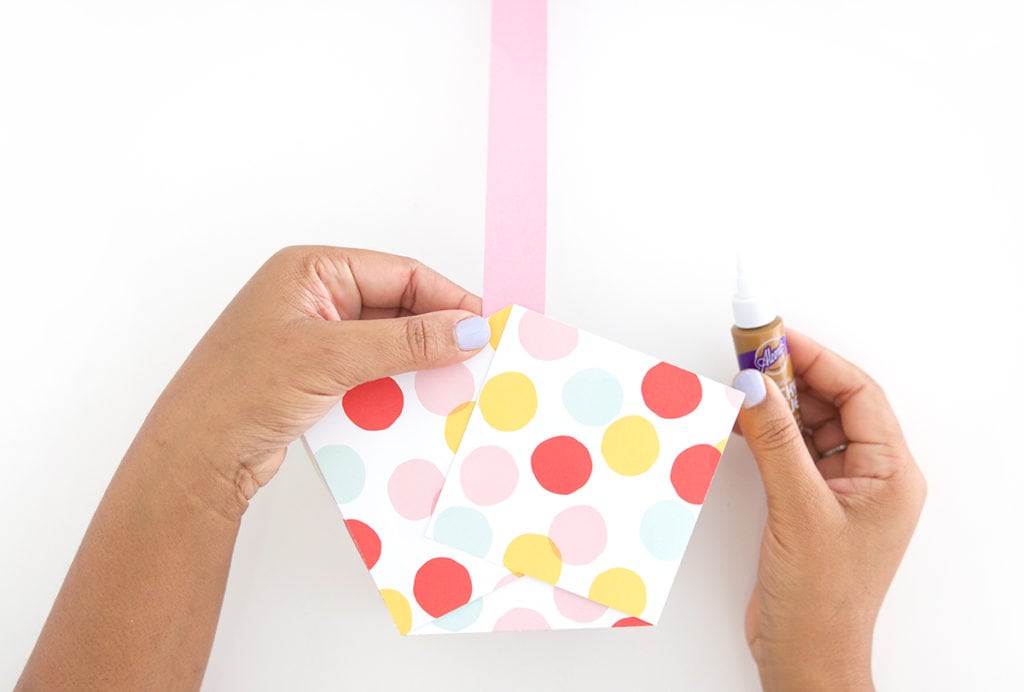 Add the strip of paper to create a handle and you're done!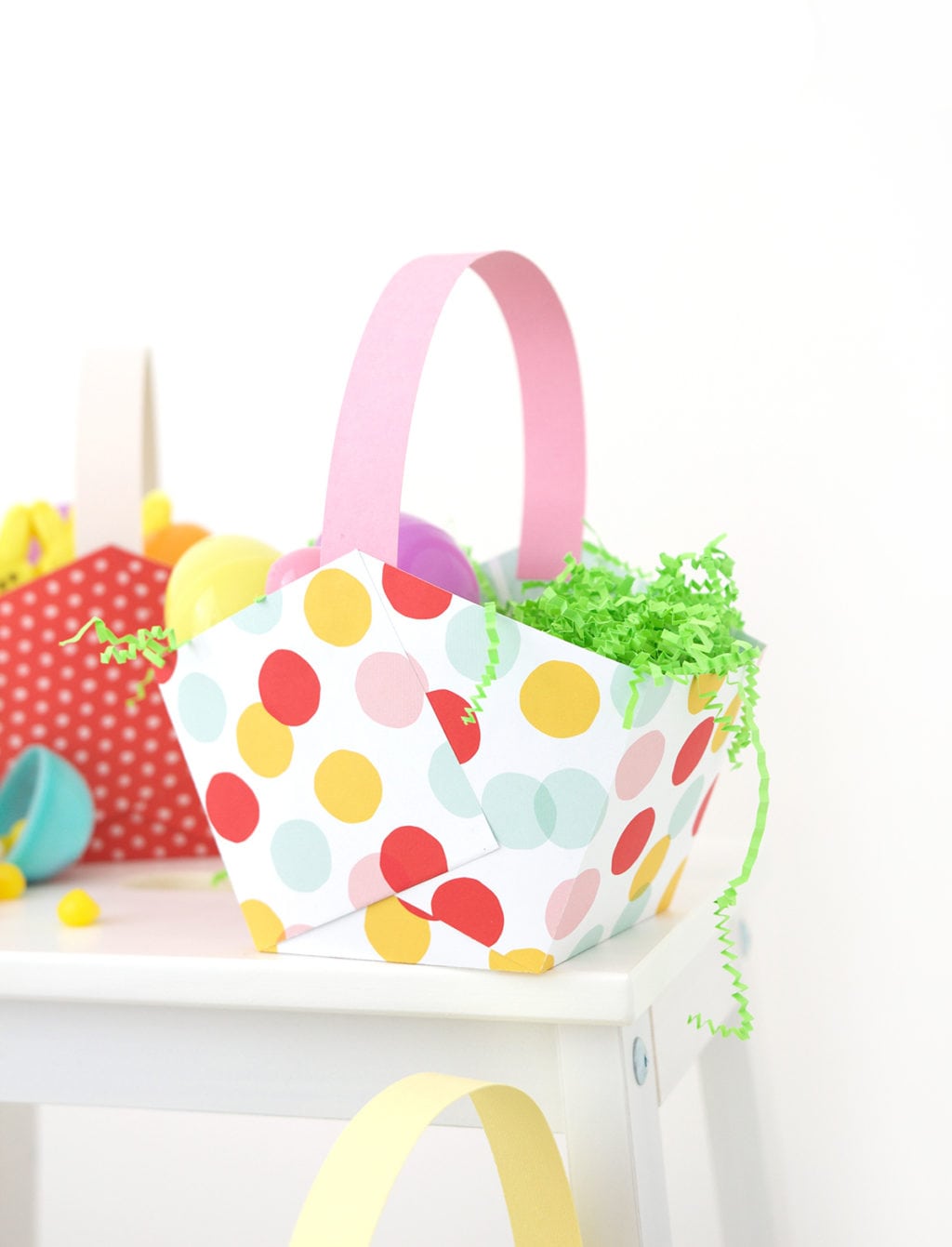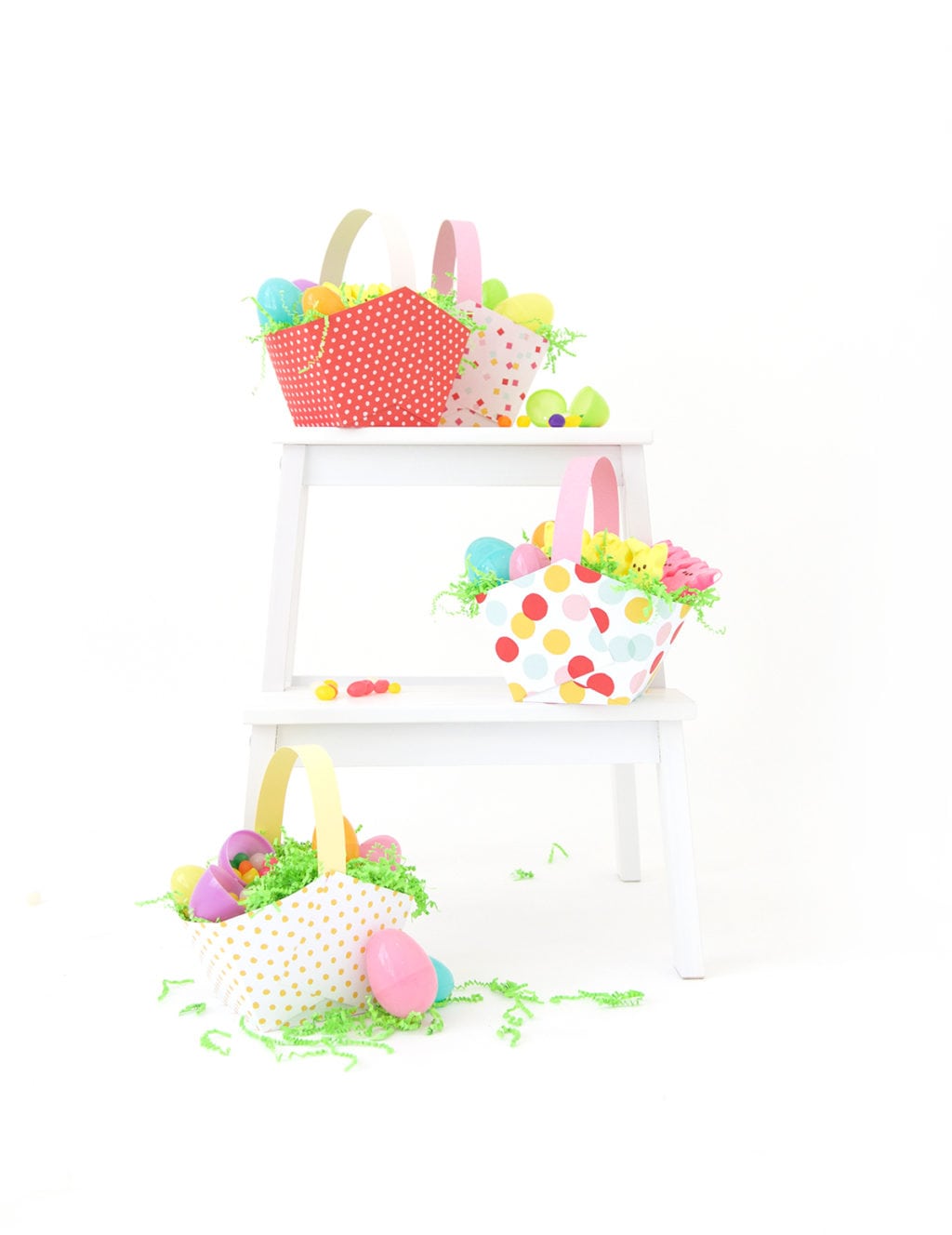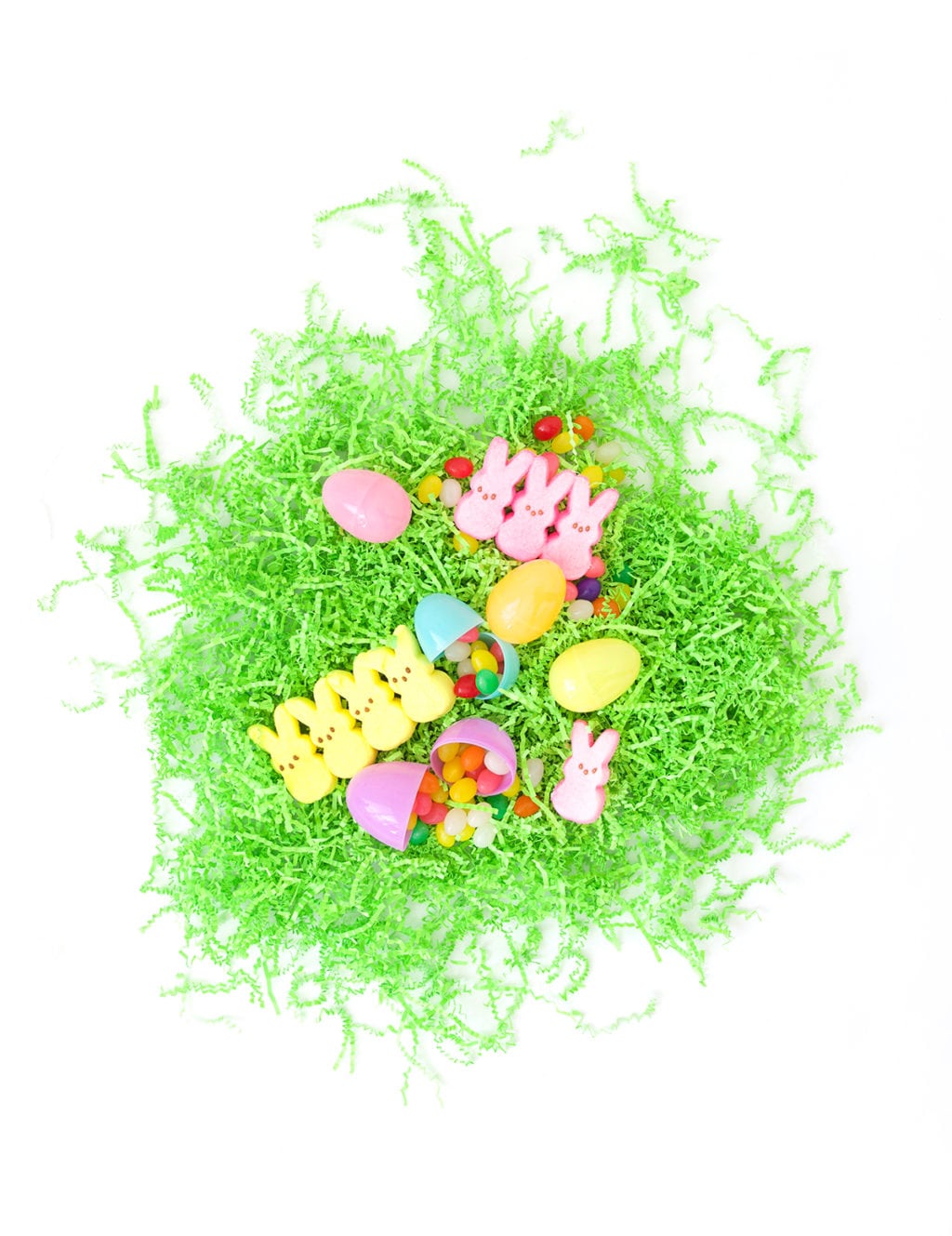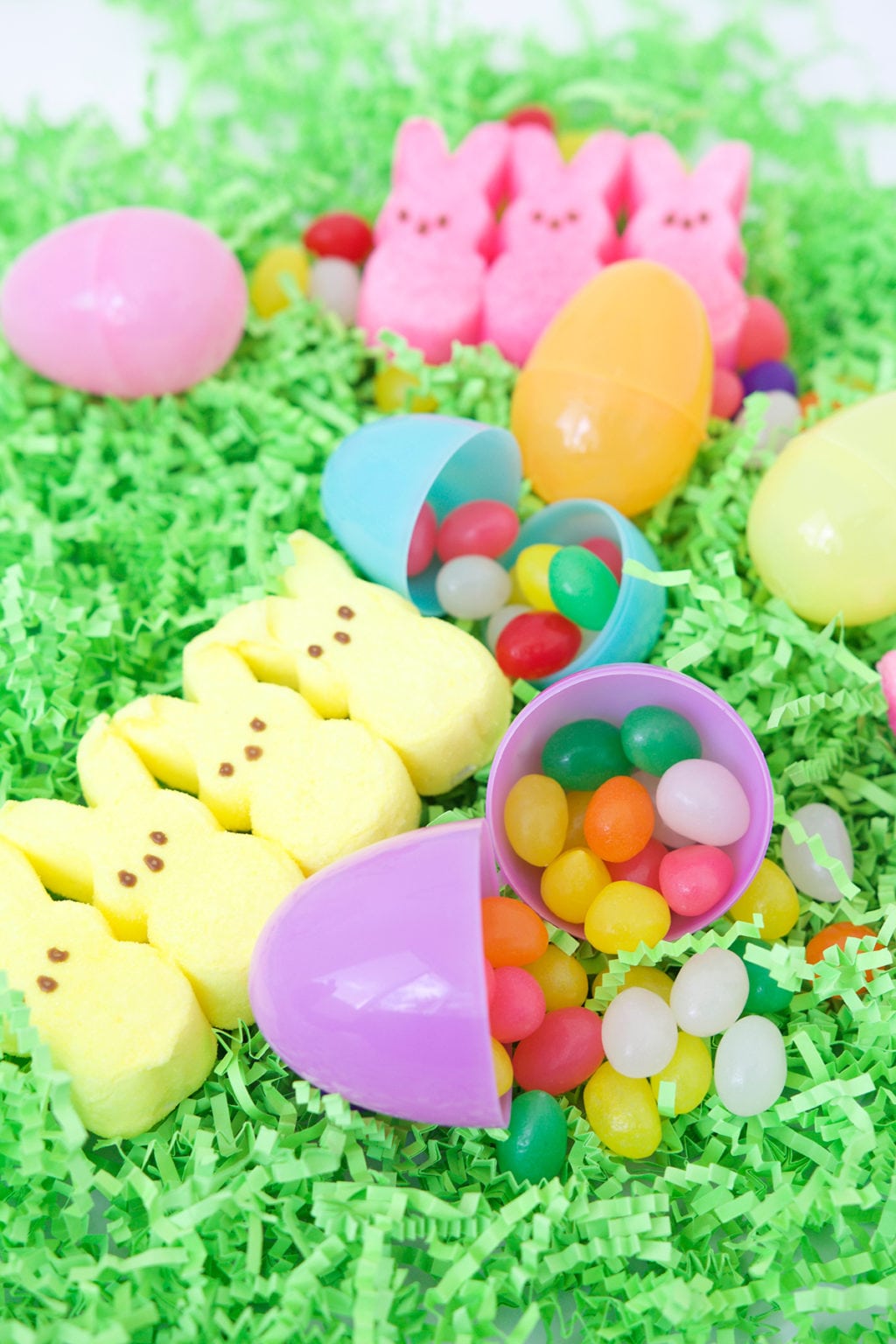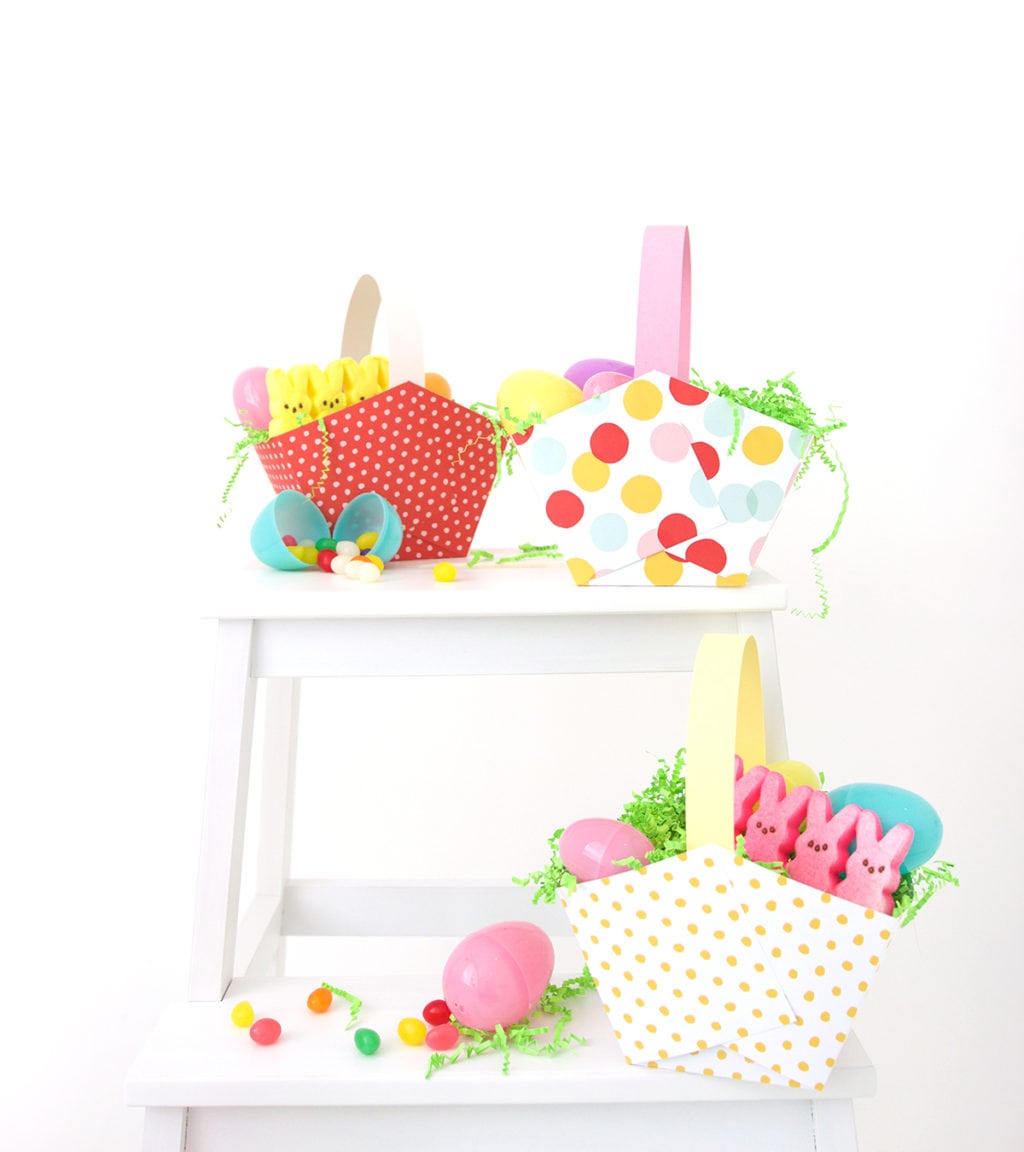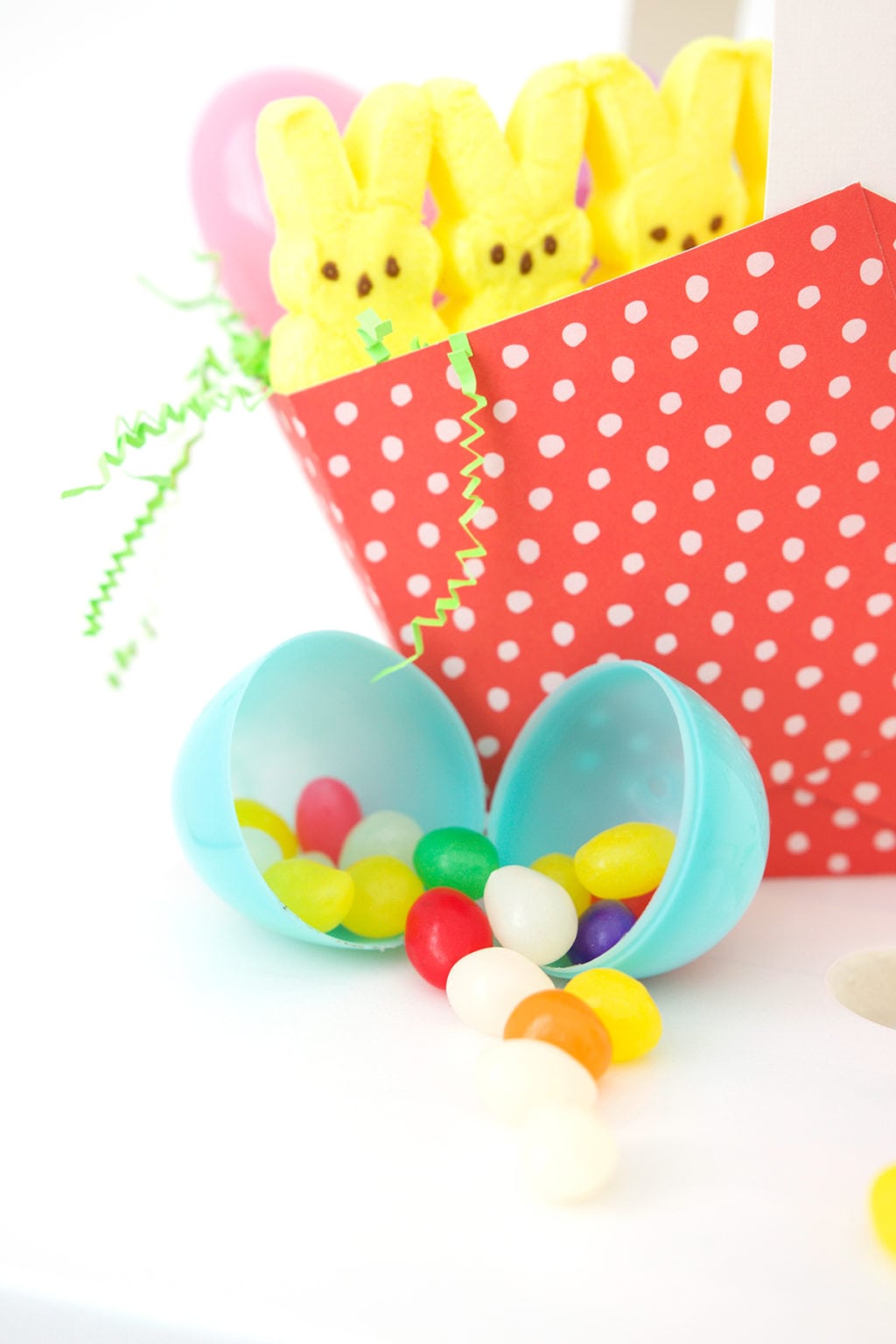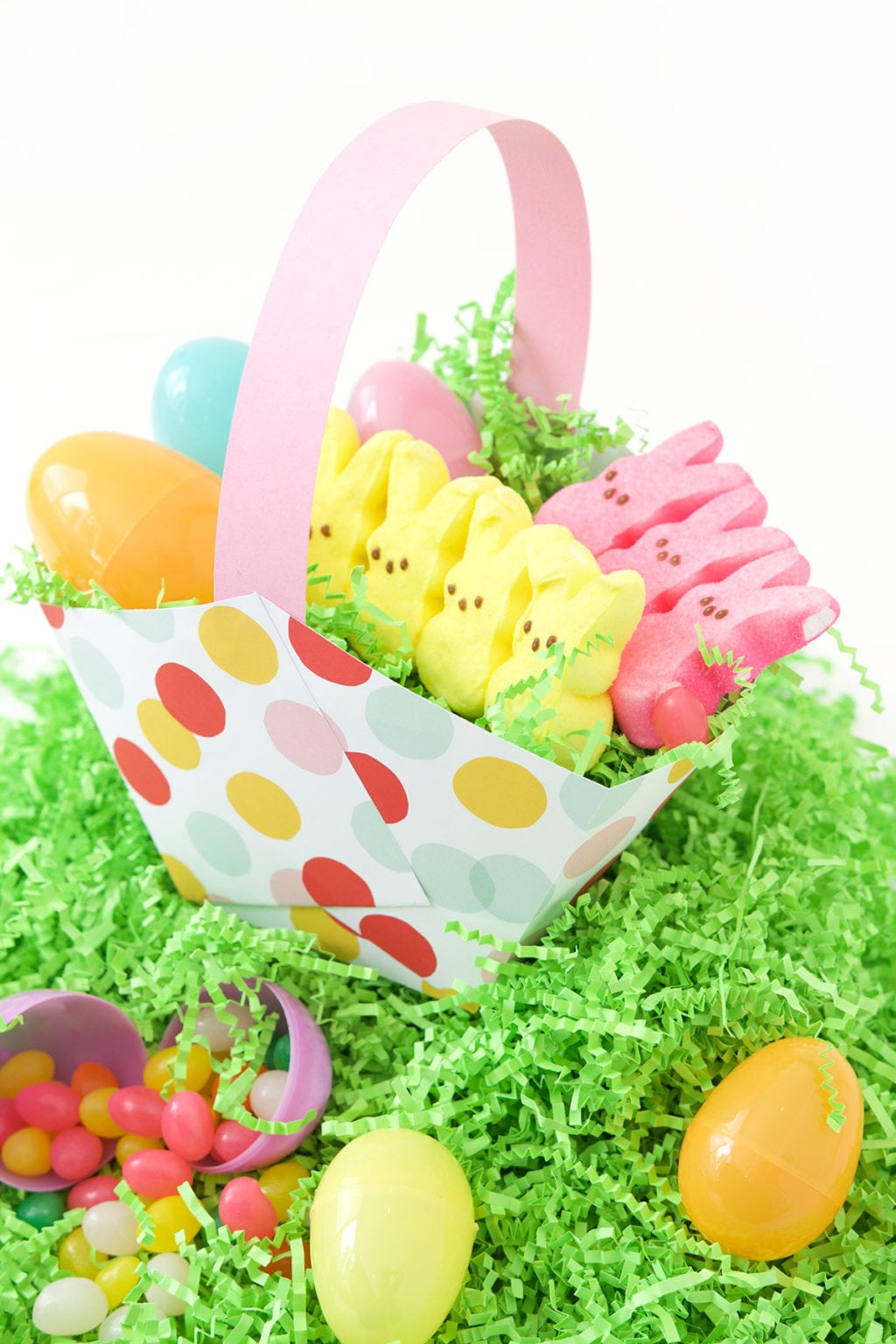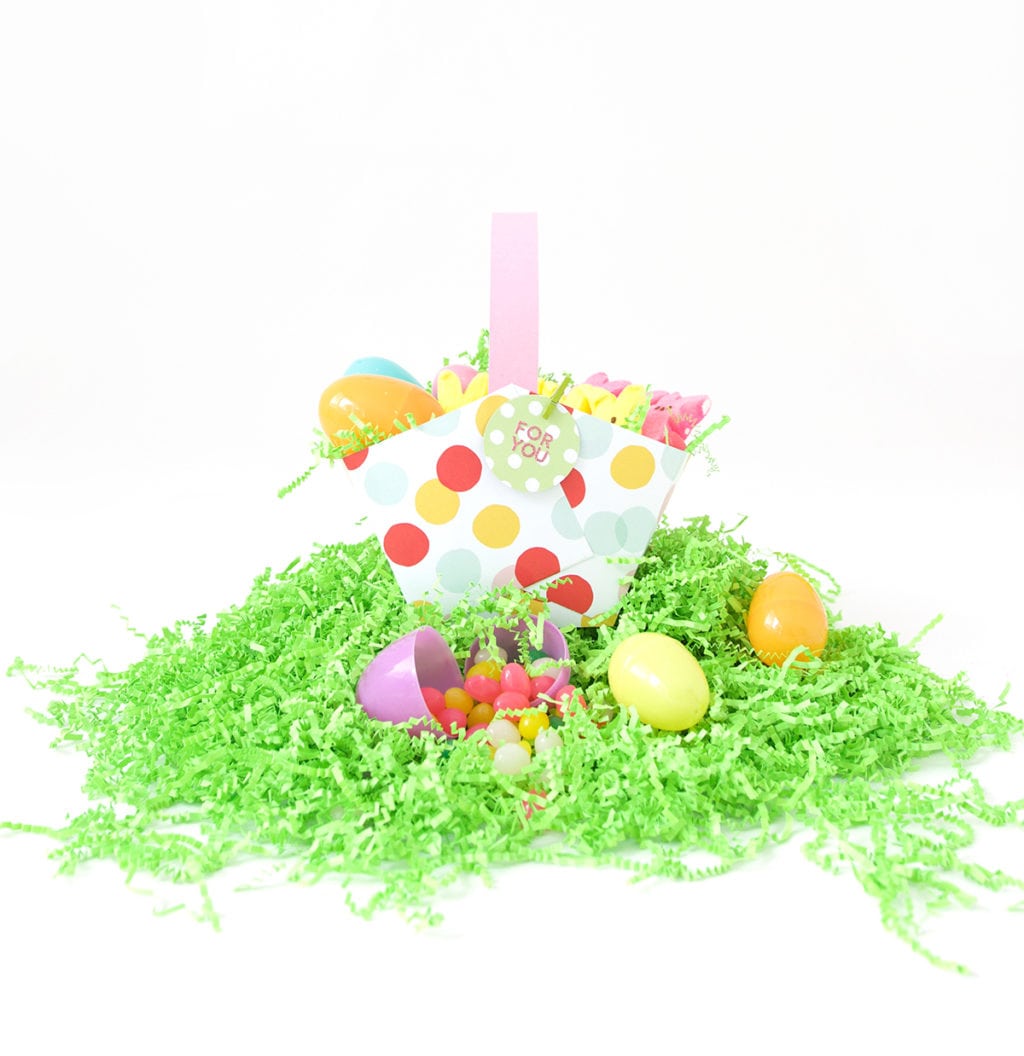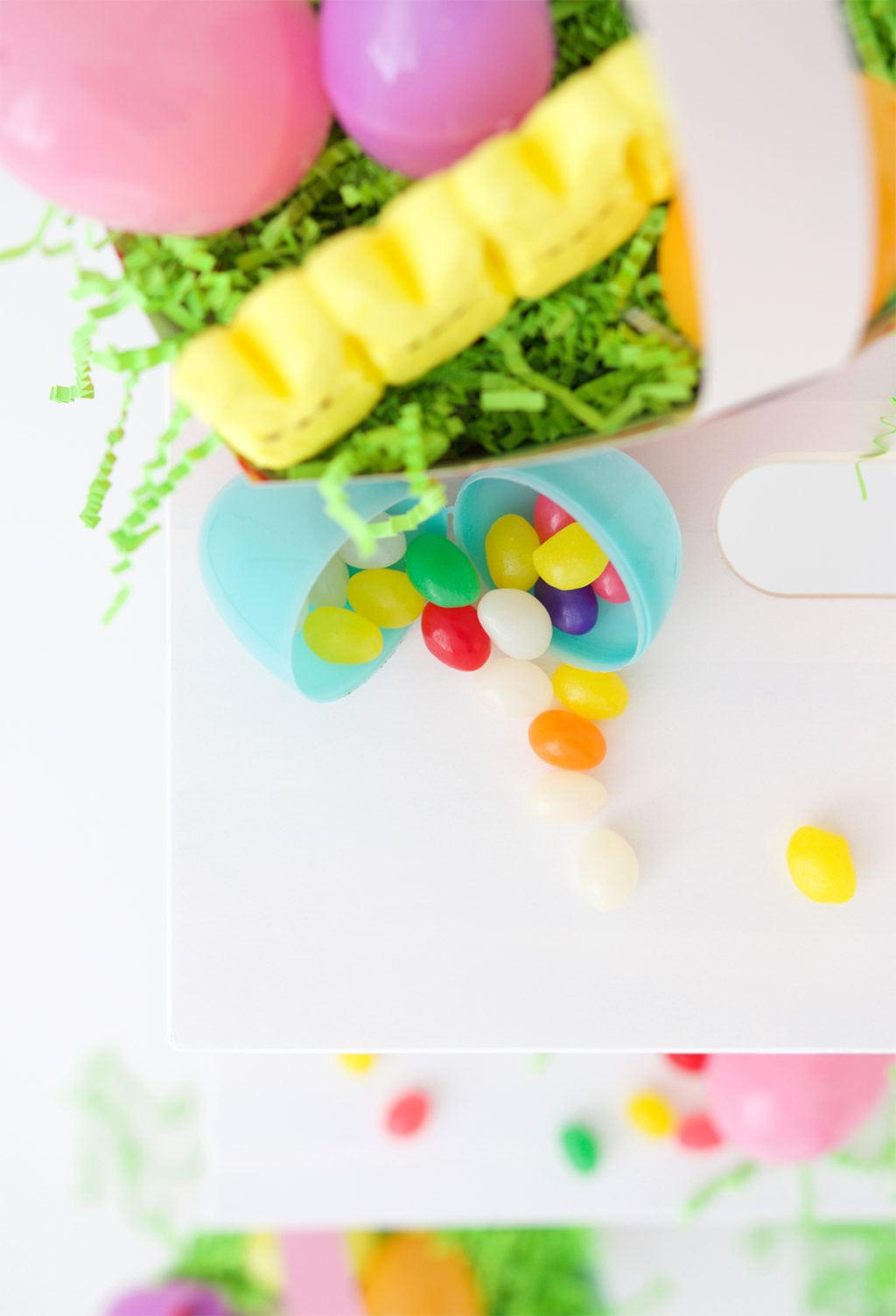 If you're planning on doing an egg hunt or handing out springtime favors, these easy paper easter baskets are the perfect solution for an affordable and quick project. Also, remember, with this technique, you can make baskets in any size. Just use a square piece of paper and divide it into nine equal parts before assembling it. Have fun making these!
Project, Styling & Photography: Amber Kemp-Gerstel