I love me some gold foil stationery, but let's be honest, I love me some gold foil everything. Problem is, gold foiled means dollars. It's pricier than everything else so obviously I want to take the DIY route wherever gold foiling is concerned.
One day when I was futzing around with another gold foil project, I discovered that gold foil adheres beautifully to double-sided tape. Score! I've used this simple technique to make THIS and today I'm putting it to use on a really easy stationery project that you're going to love. Your handwritten notes have never looked so good.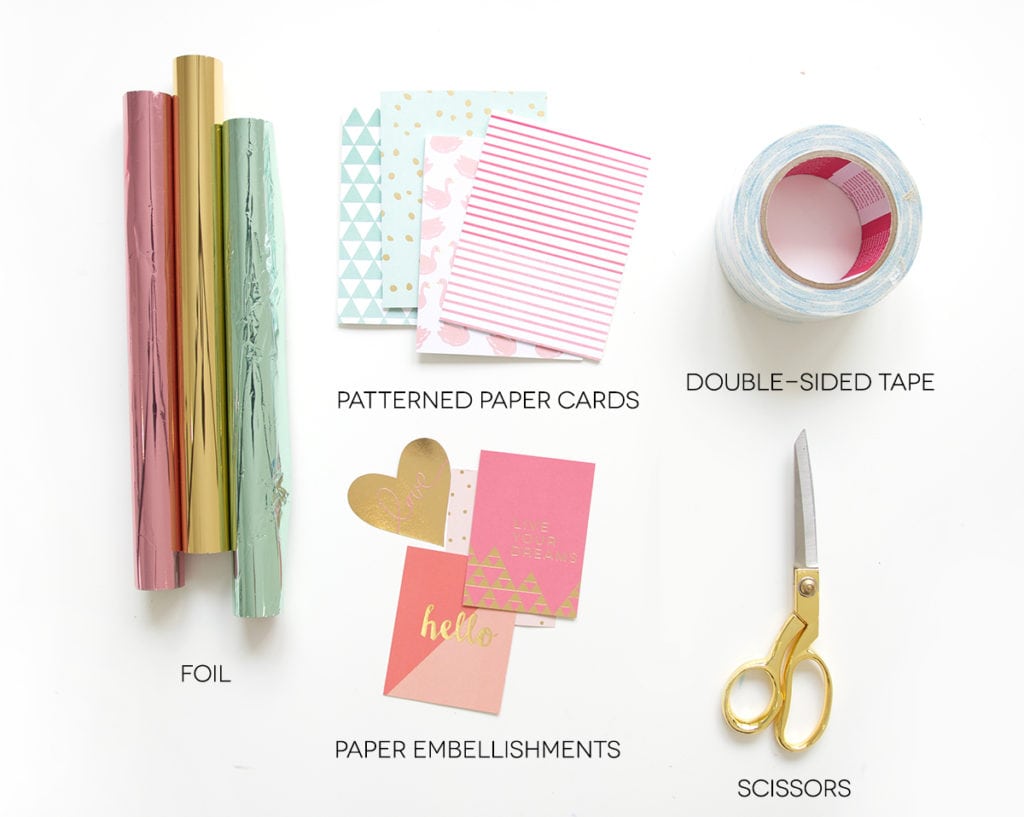 For this project you'll need: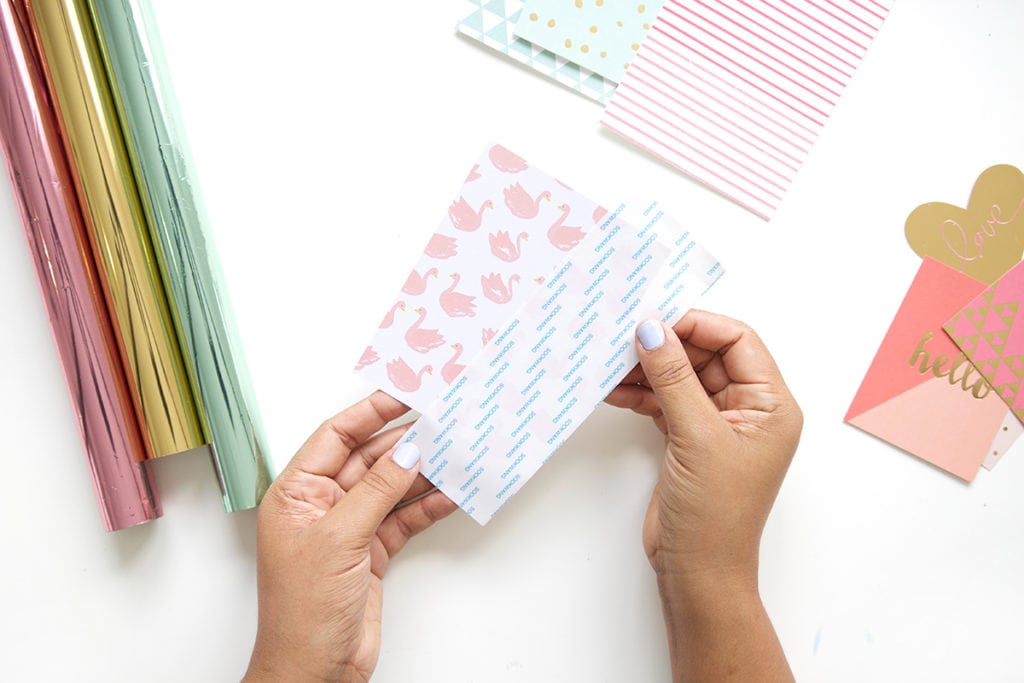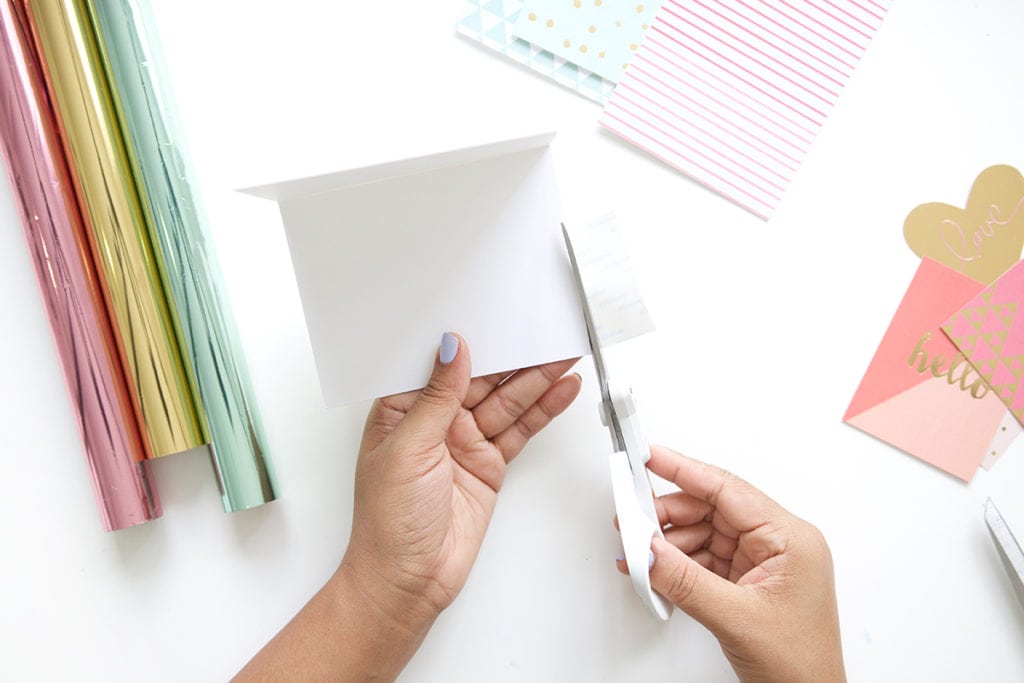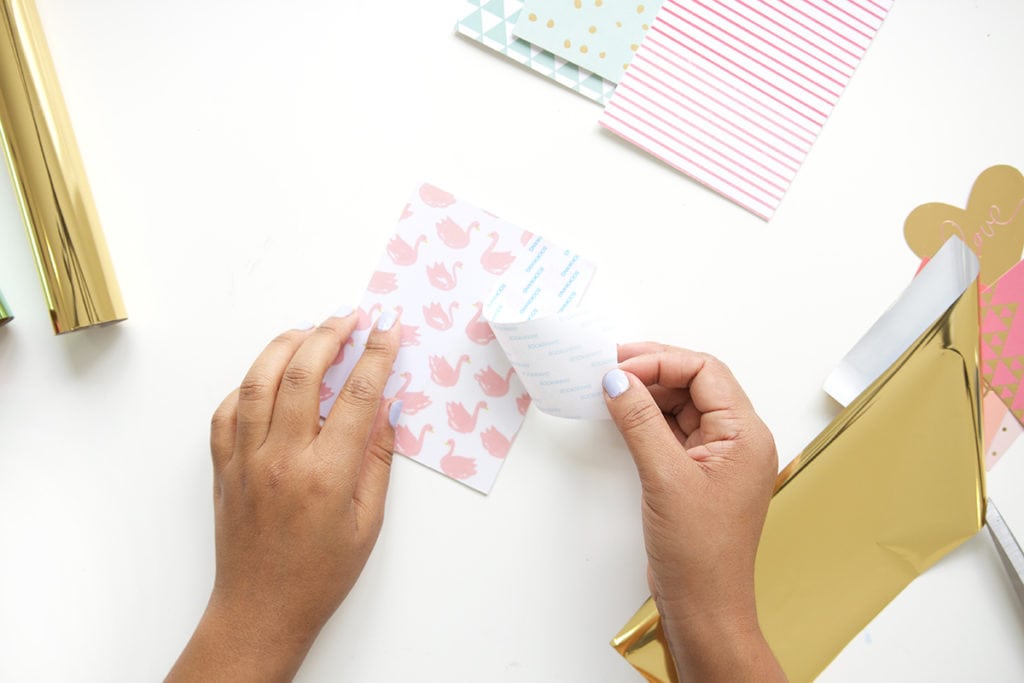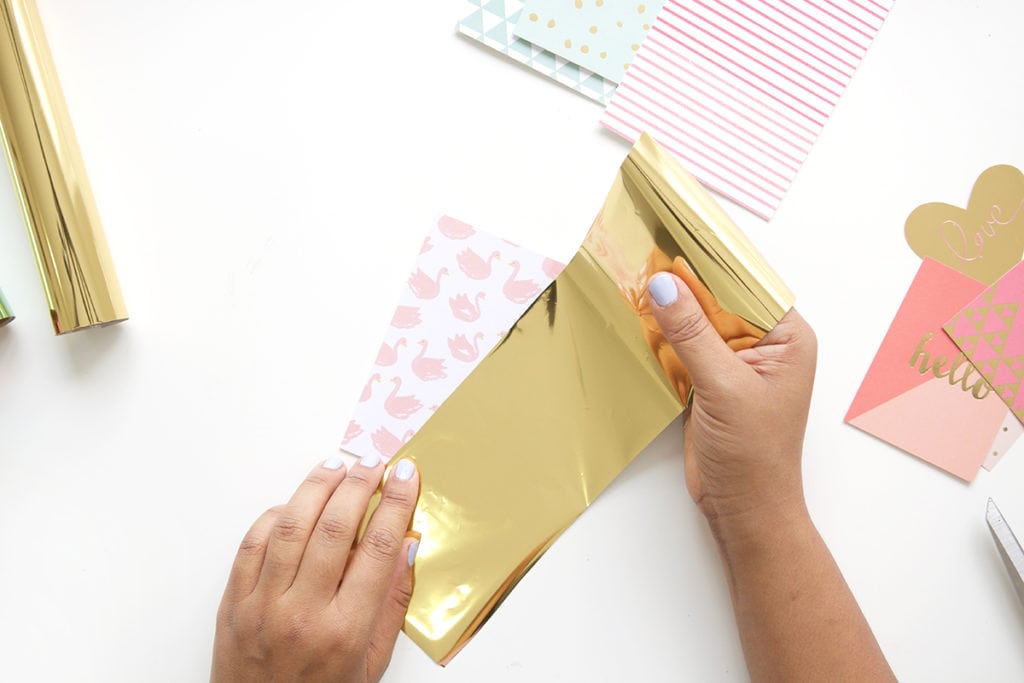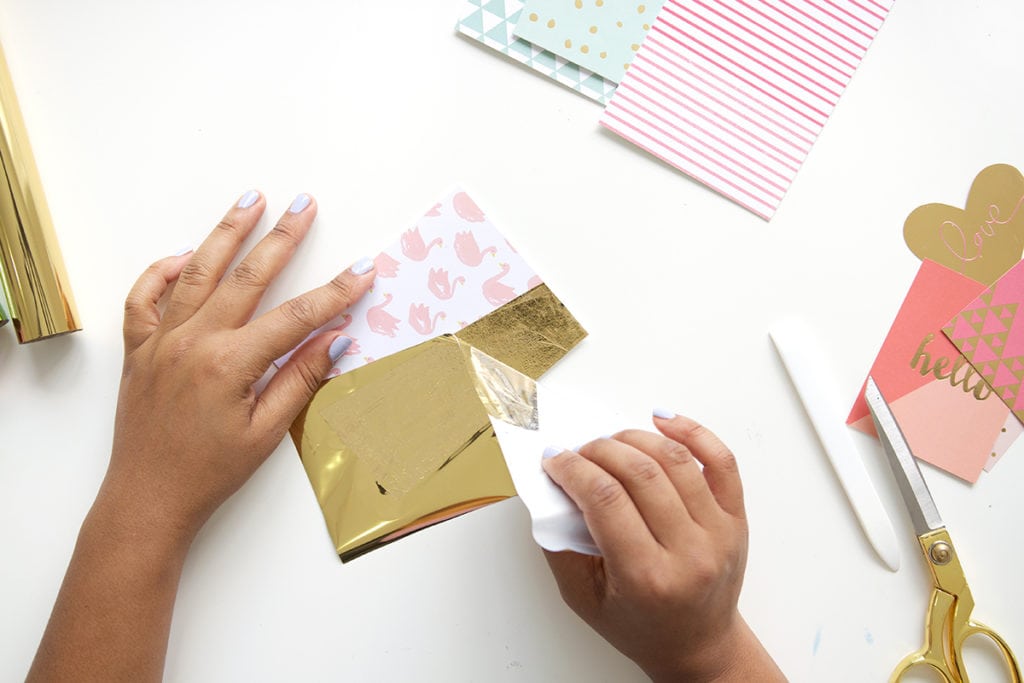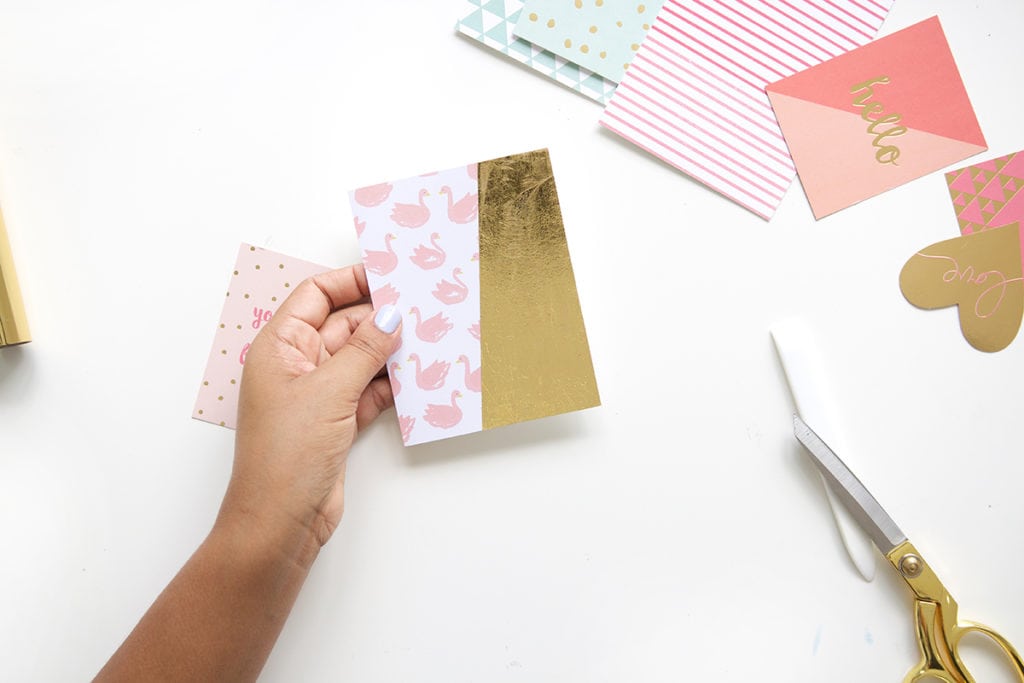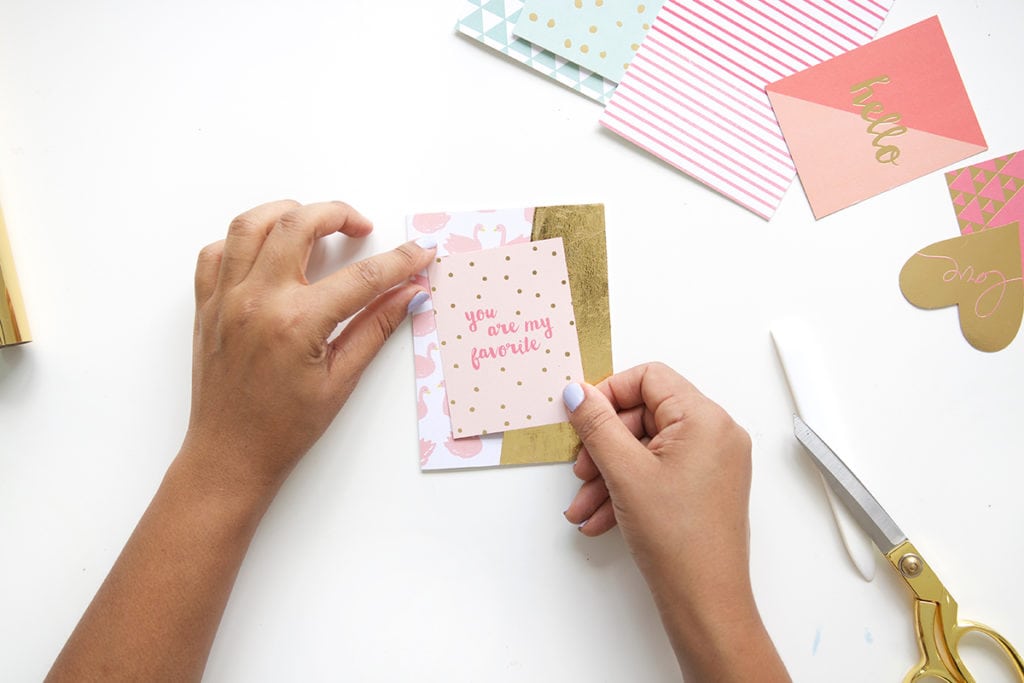 INSTRUCTIONS:
Place the double sided tape onto the card / cut off any excess / peel back the backing of the adhesive and place the foil on top / firmly rub the foil onto the tape then peel it back / add your greeting and you're done!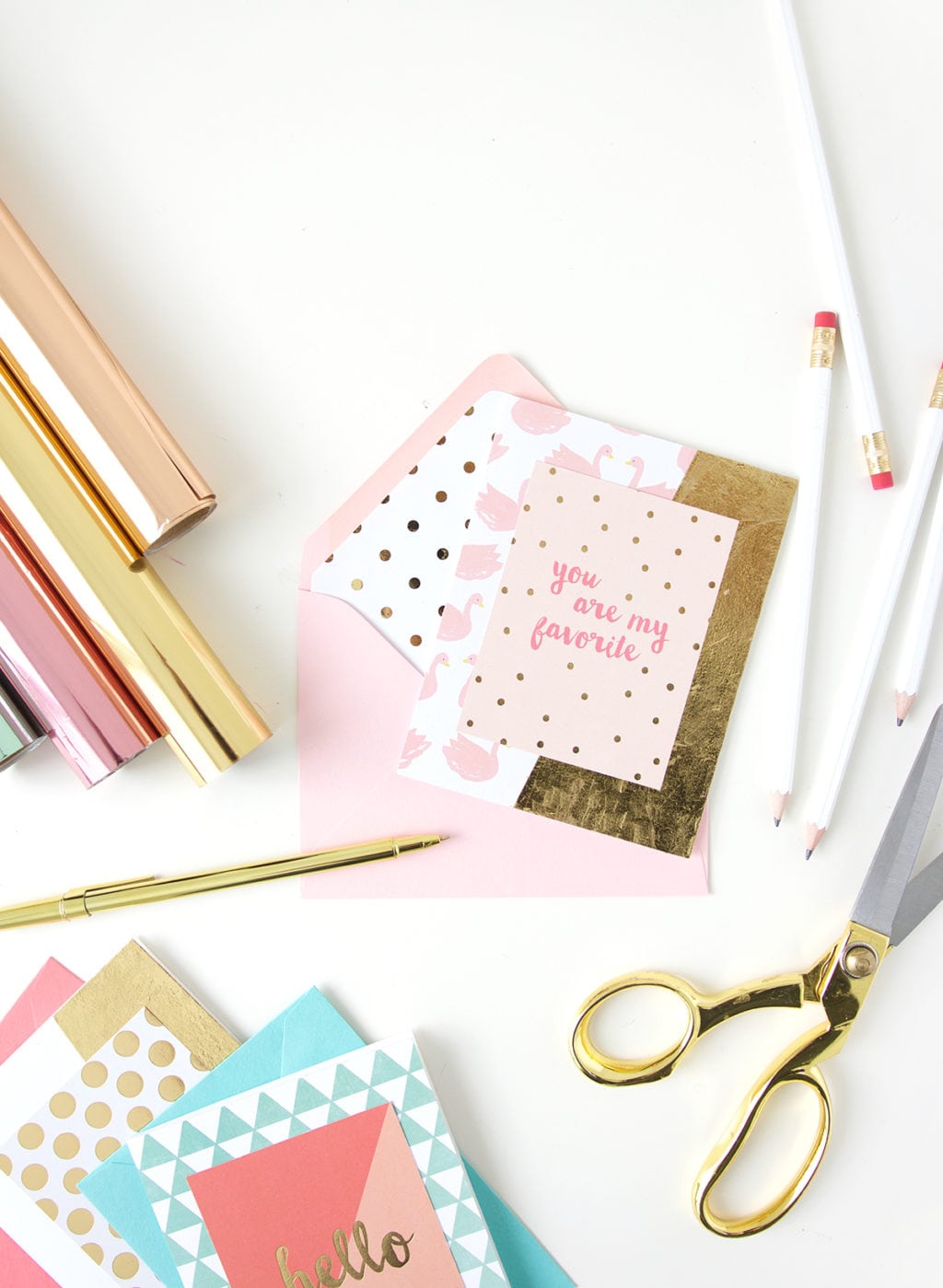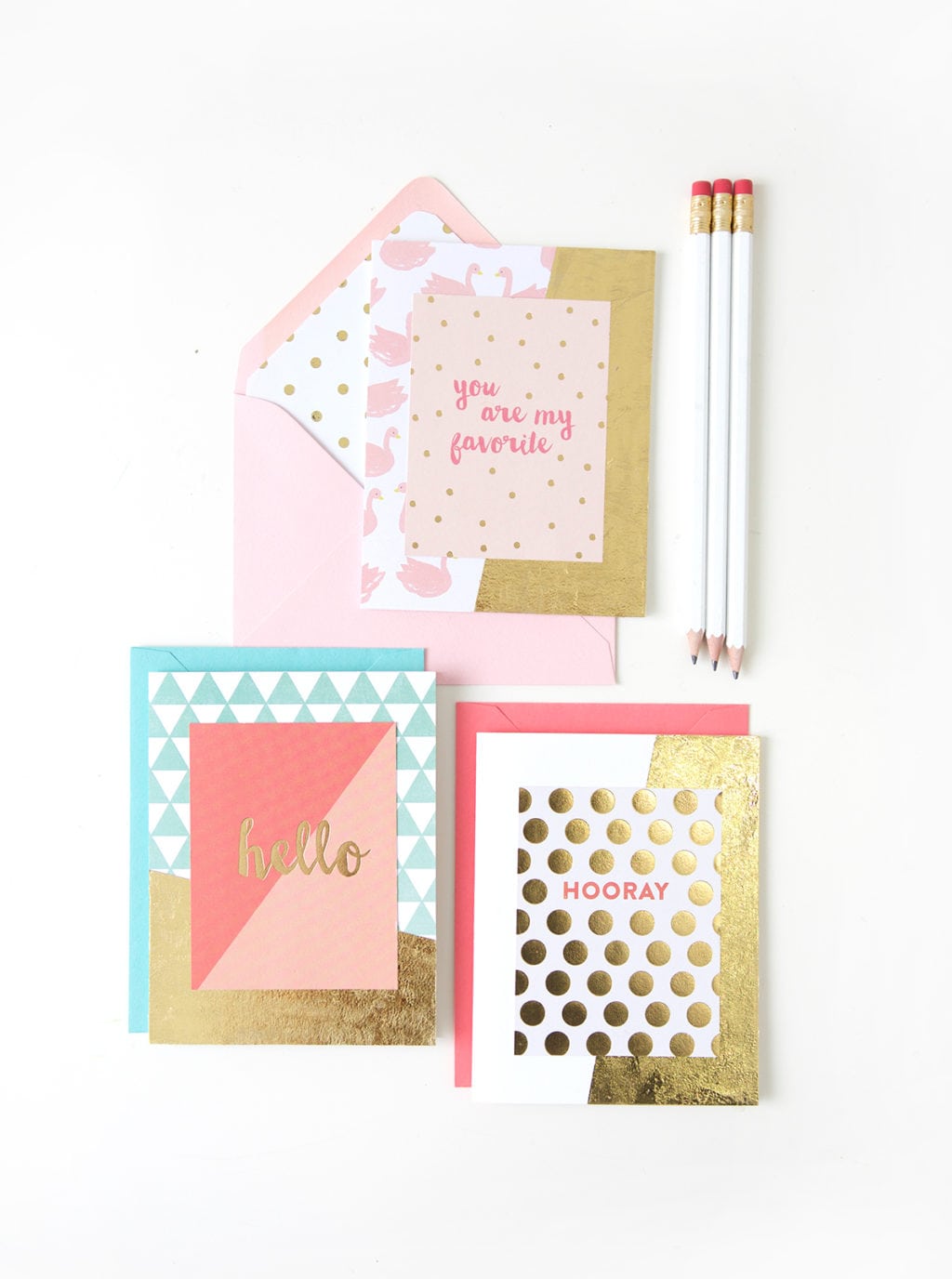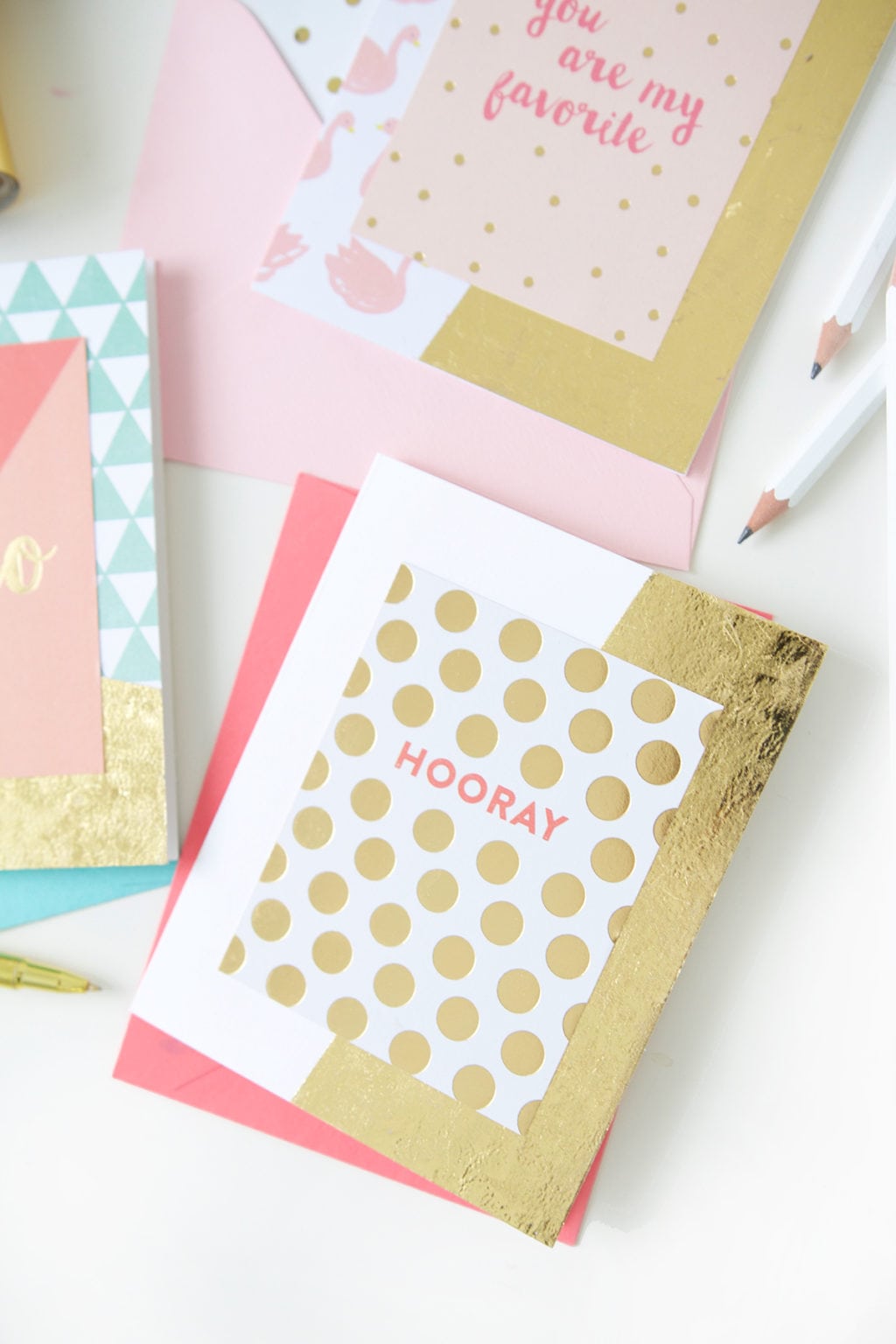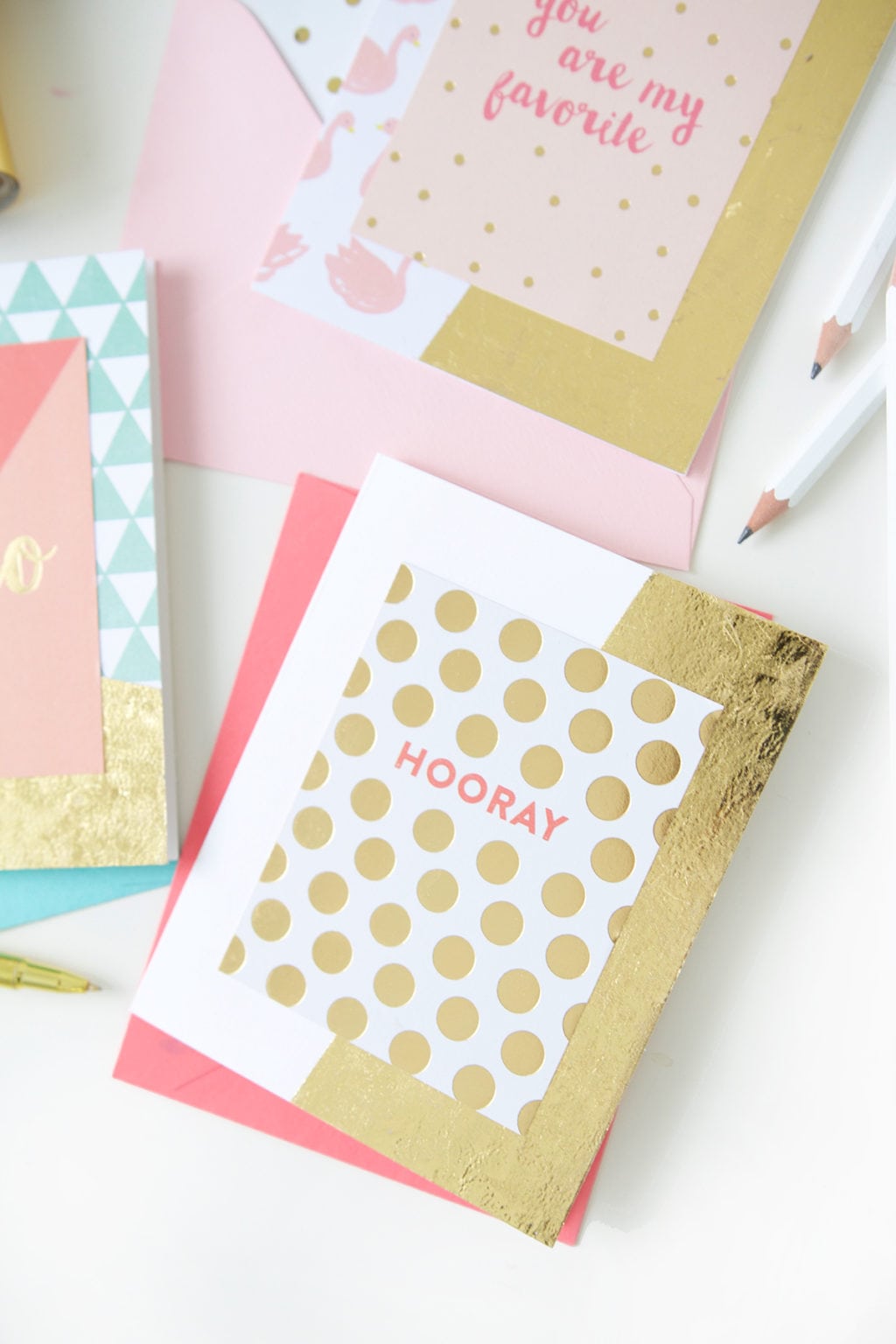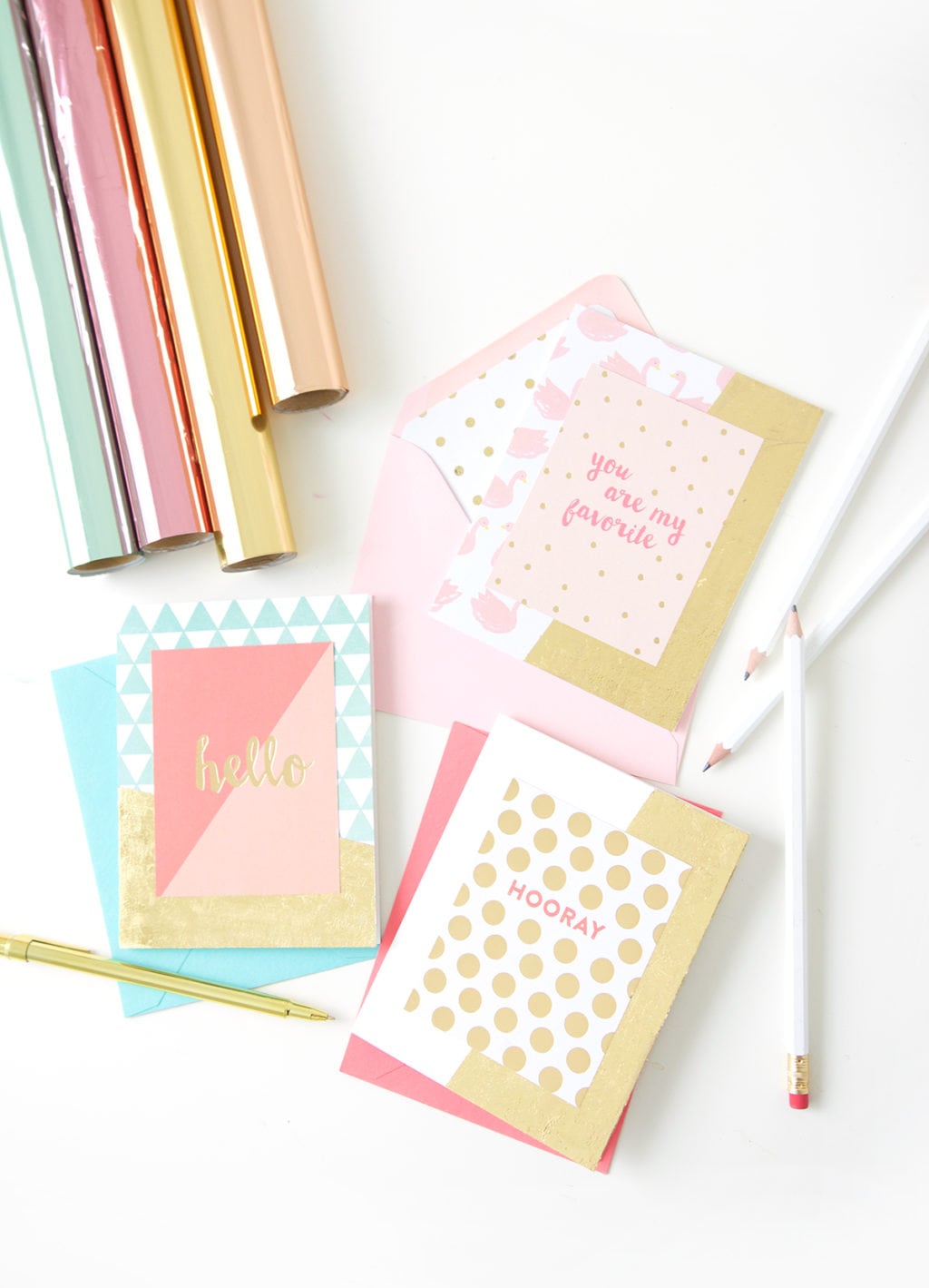 Have I inspired you to step up your stationery game with gold foil? I hope so!!