I now interrupt your regularly scheduled National Letter Writing Month projects to bring you a little prettiness for your walls.
For years, I've actively avoided doing any "gallery wall" projects because they just seemed to fussy and way too expensive! All those pricey frames and all those prints. No thanks. Well – turns out that when you do gallery walls the Damask Love way, you end up with something like this or something like today's project. Both projects can be done with cheap-o ingredients…and I love "cheap-o"!!! Cheap-o means I have more money for important things…like these summer wedges that I am obsessing over.
Today's Cricut Explore gallery wall is created with craft supplies and cheap frames from Ikea. That's it. No fancy art prints. No sculptures. Nothing overly fancy – but it is decidedly fantastic. Let's go on a little tour of how I assembled this little gallery wall.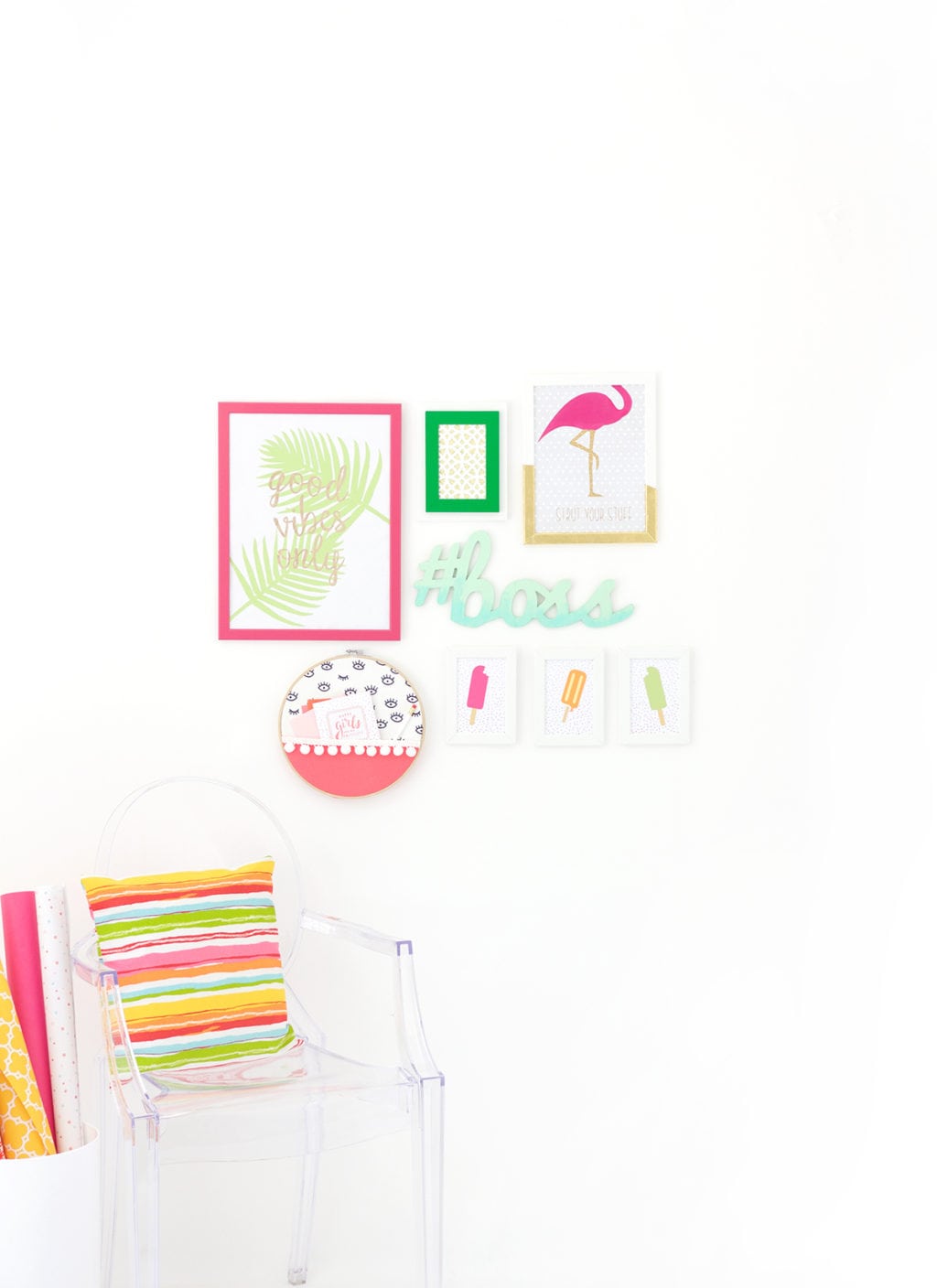 This Cricut Explore gallery wall is assembled with five new Design Space projects that I created using some of my favorite Cricut Access images. As long as you have the Cricut Access membership, you can make this whole project without any additional costs. Okay – commercial over. Let's talk about how I made everything here.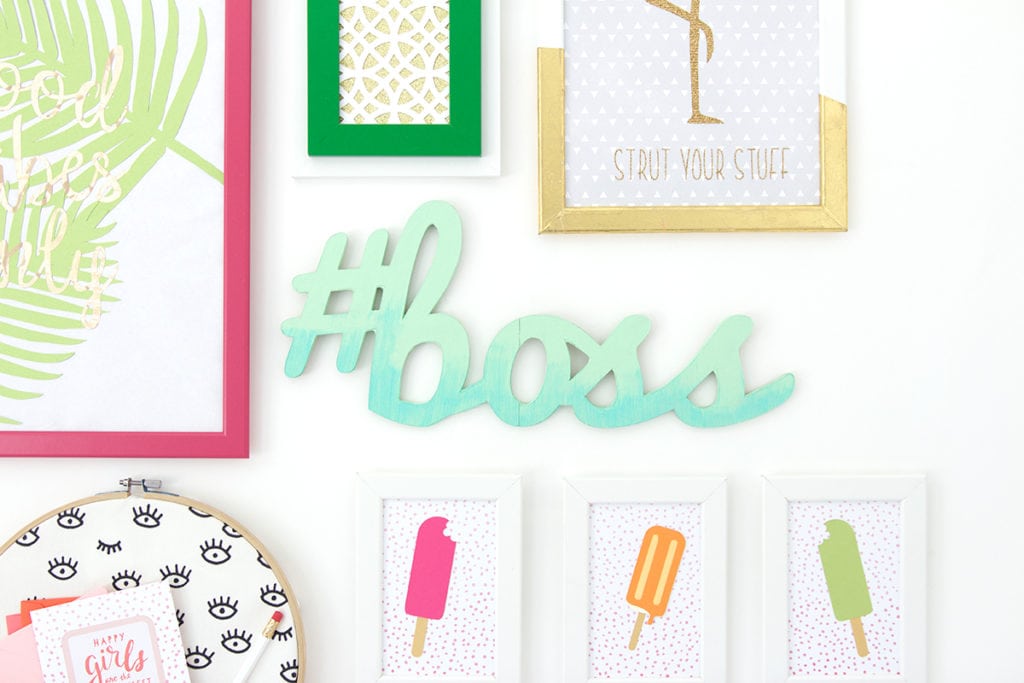 #boss Dimensional Wall Art
It looks super official but it's chipboard, glue and paint. That's it! Don't you love it. I stock up on chipboard for projects like this. If you stack layers of chipboard and glue them together, you get an amazing piece of dimensional art that looks like wood. Because this particular piece of wall art is oversized and too big for my 12×12 sheets of chipboard, I designed a puzzle-like file that is easy to assemble.
Get the #boss Wall Art Make It Now Project HERE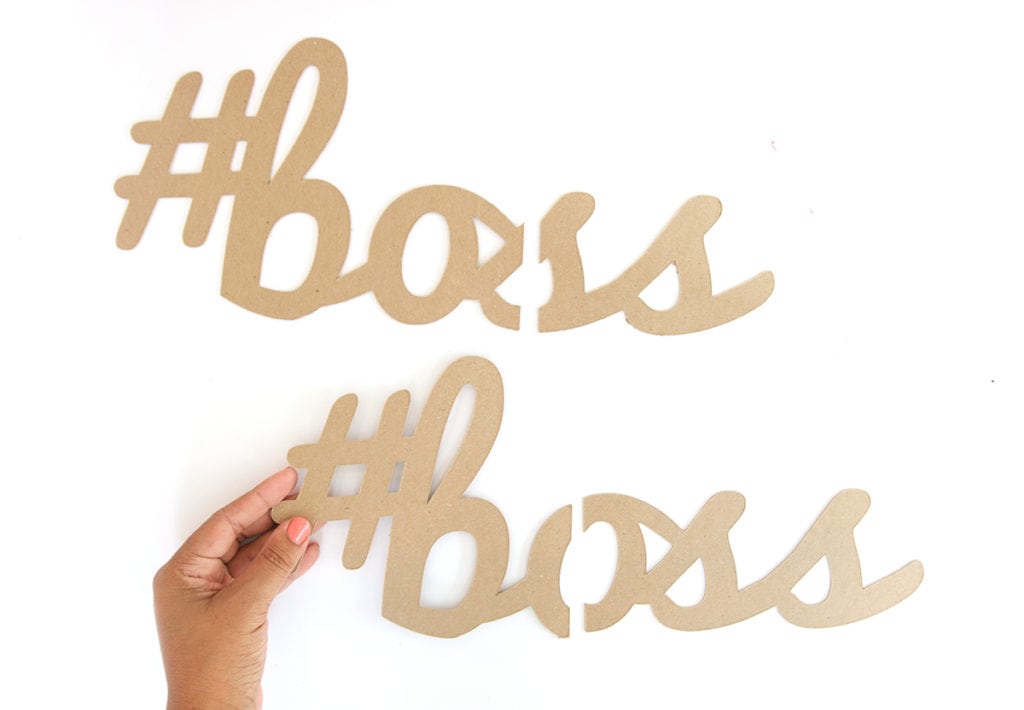 The file is designed to cut into pieces like this.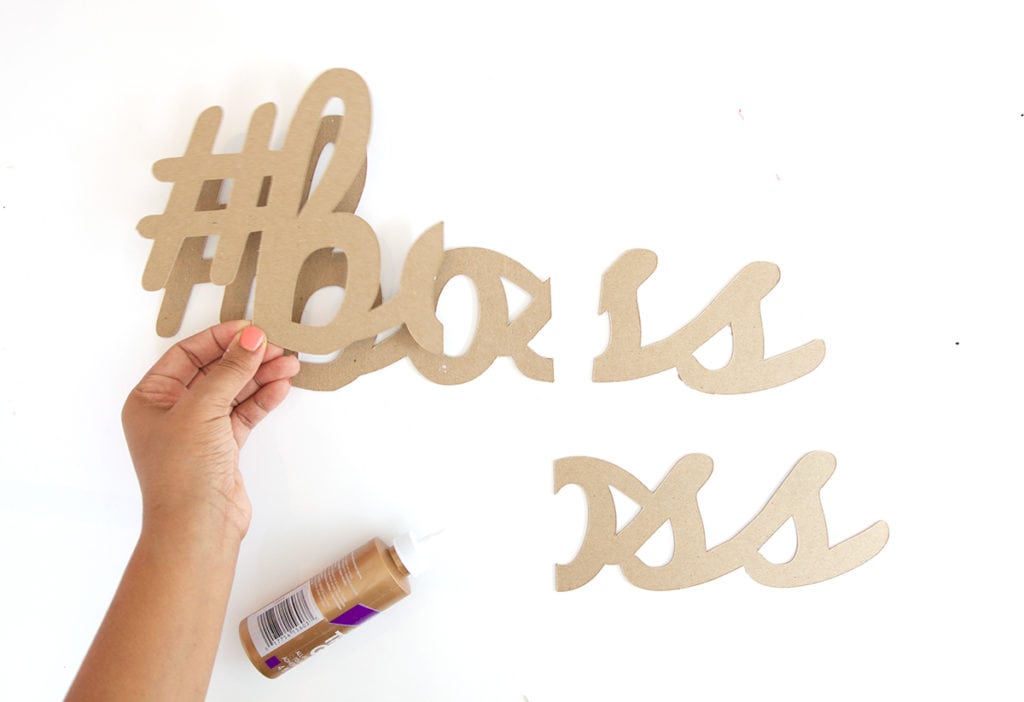 Begin by gluing together the first portions of the word. The cuts are staggered so that the "puzzle" layers together easily and creates a strong, sturdy piece of art.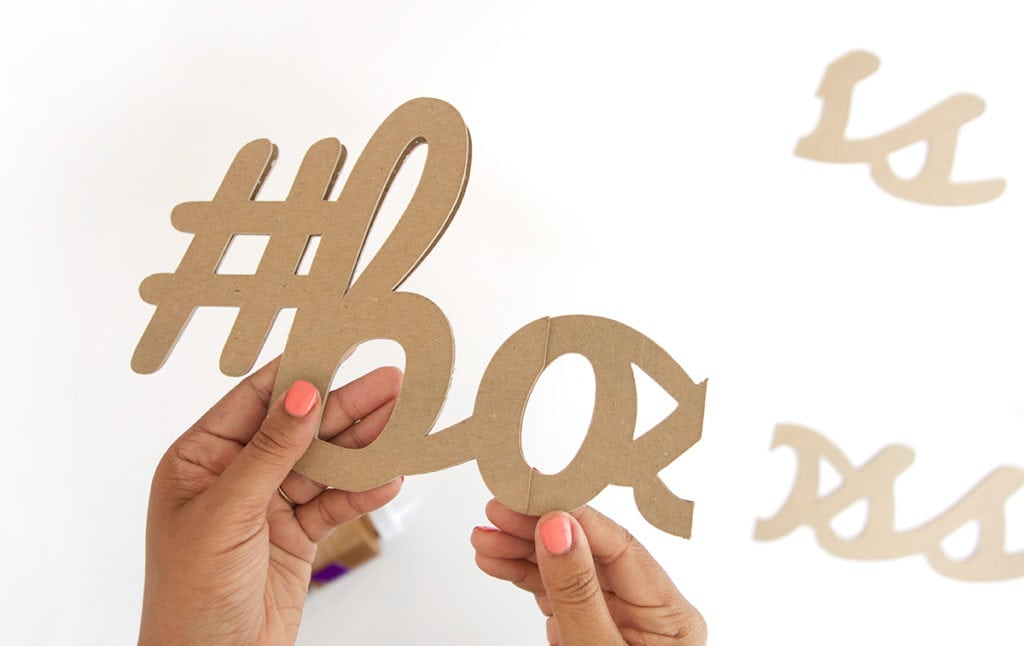 Continue by glueing the second part of the word into place as shown. Keep gluing until all the puzzle pieces are assembled.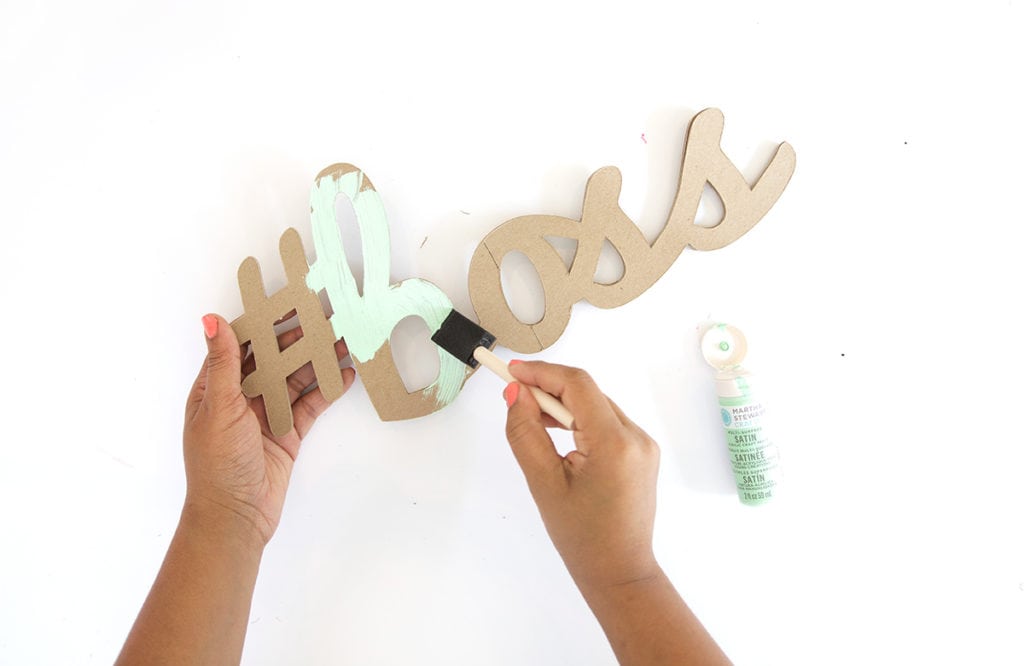 Last – you can paint your chipboard art .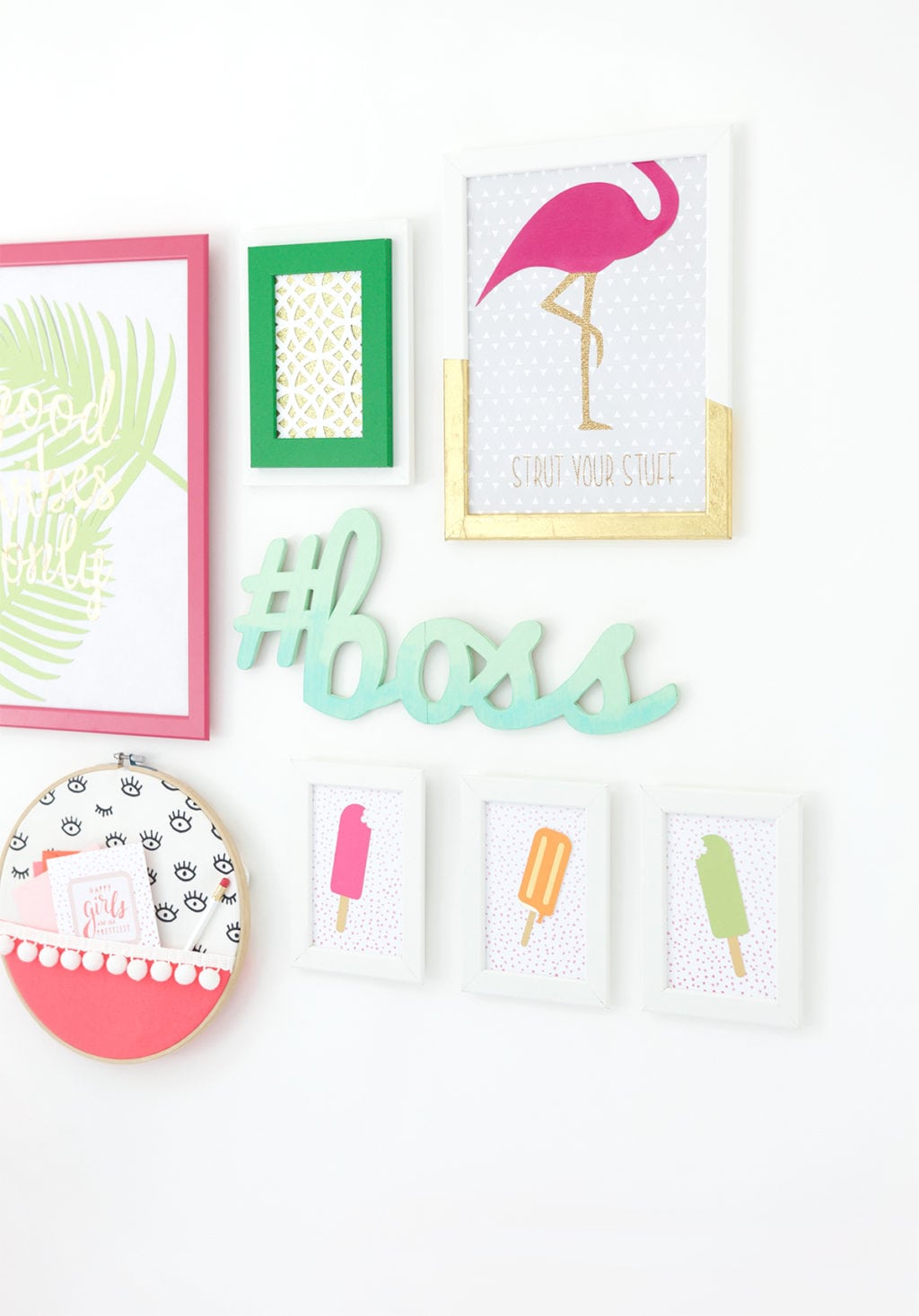 "Strut Your Stuff" Framed Flamingo
INSTRUCTIONS // Cut the shapes from pink and gold iron on vinyl / Iron the gold vinyl onto paper, then iron the pink flocked iron-on vinyl on top / place the design into a frame.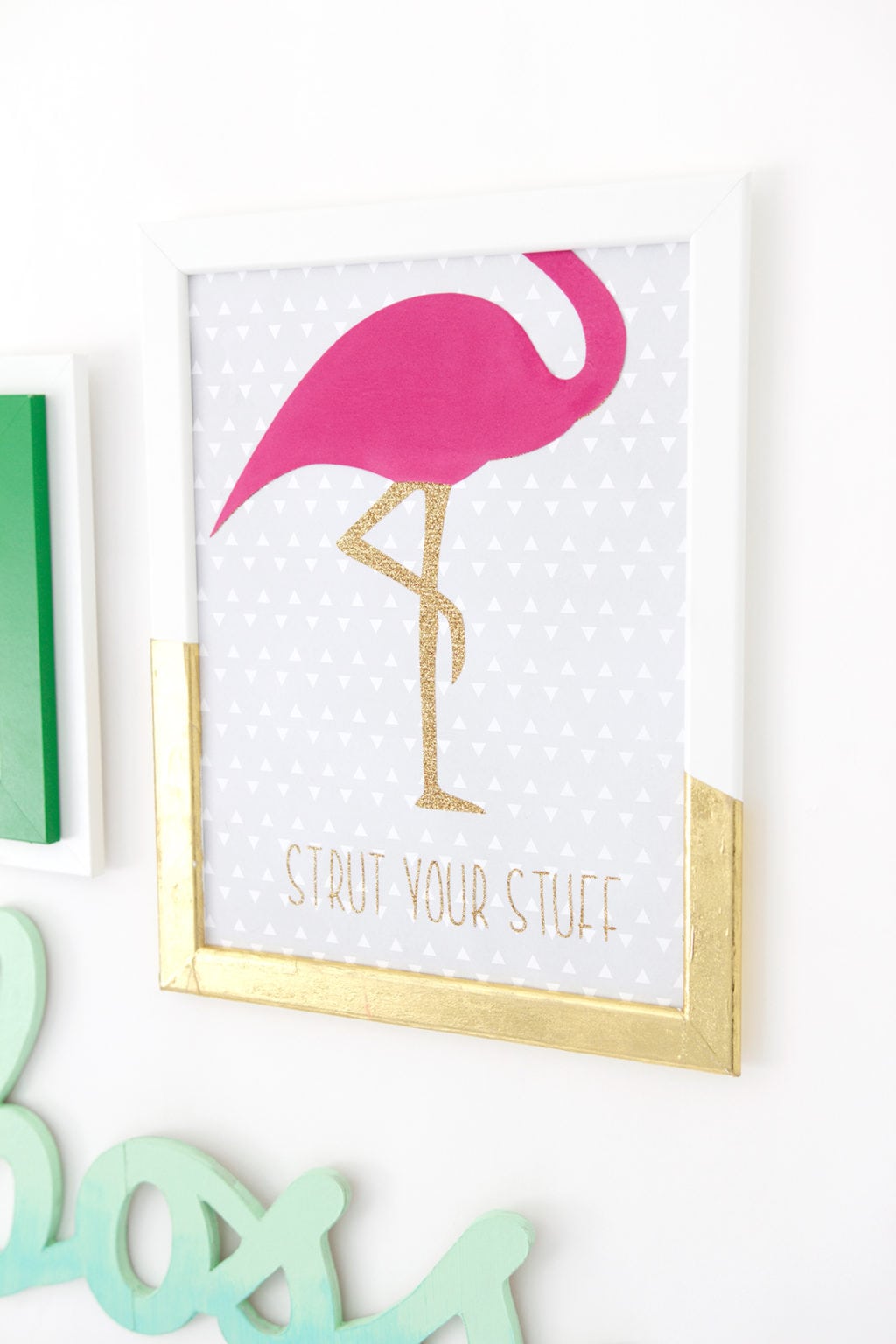 Palm Trees & Gold Foil Statement Art
INSTRUCTIONS // Cut the palm shapes from green cardstocks and adhere to a 14×16 piece of paper / Cut the phrase from gold adhesive foil then use transfer tape to adhere it directly over the palm leaves.
This project is a great example of how you can customize your own projects in Design Space. I actually came across THIS design by one of Cricut's talented designers, Kaytee. I used her scripty phrase to create my own summery wall art.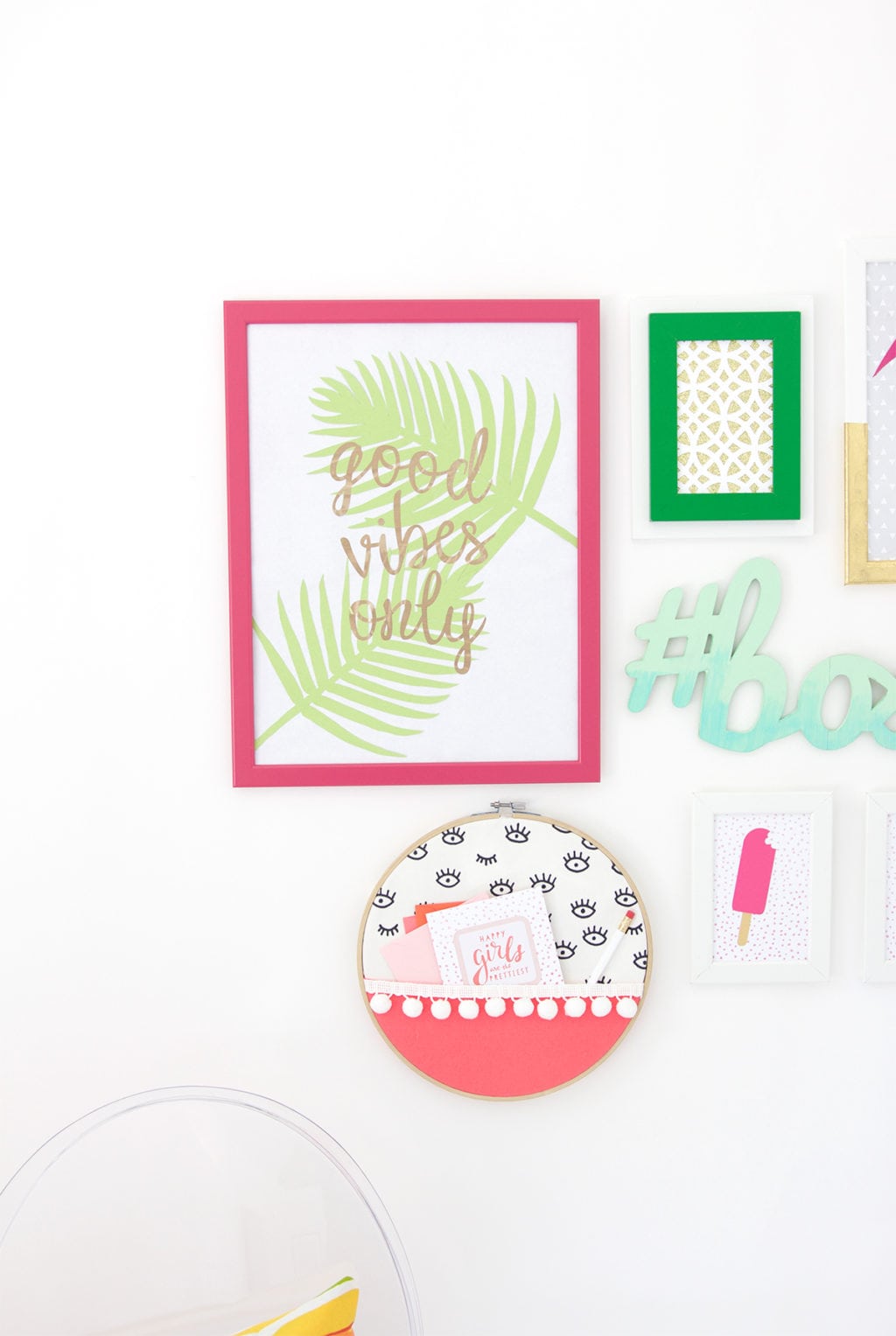 Popsicle Trio Wall Art
INSTRUCTIONS // cut the popsicles from cardstock, adhere them to paper and frame em up!|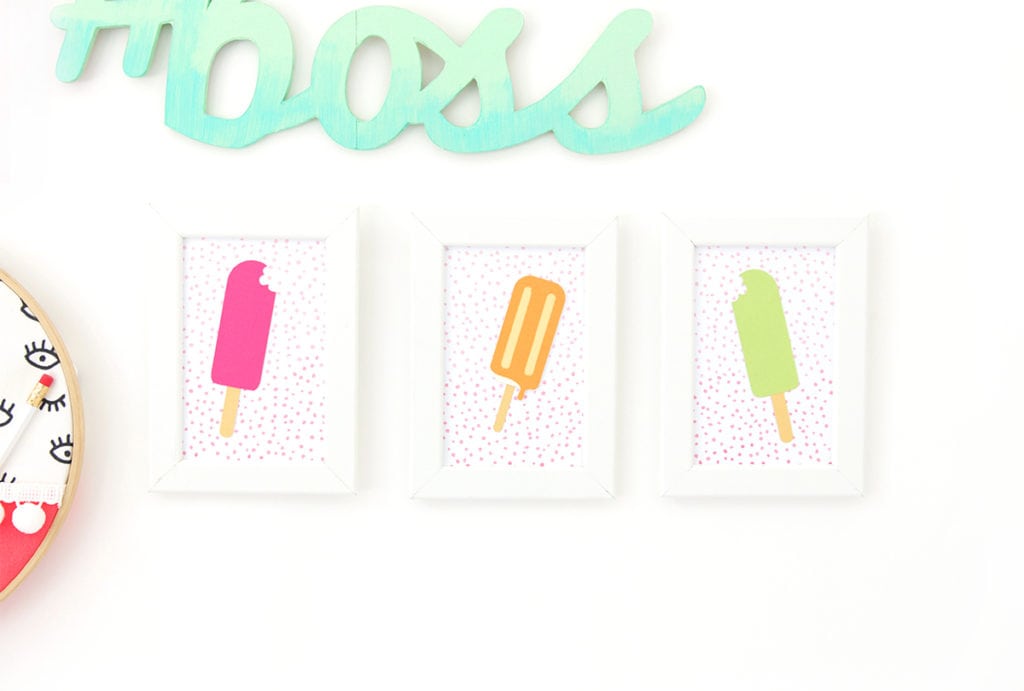 Faux Laser Cut Pattern
INSTRUCTIONS // cut the popsicles from cardstock, adhere them to paper and frame em up! / For added dimension, you can stack two frames.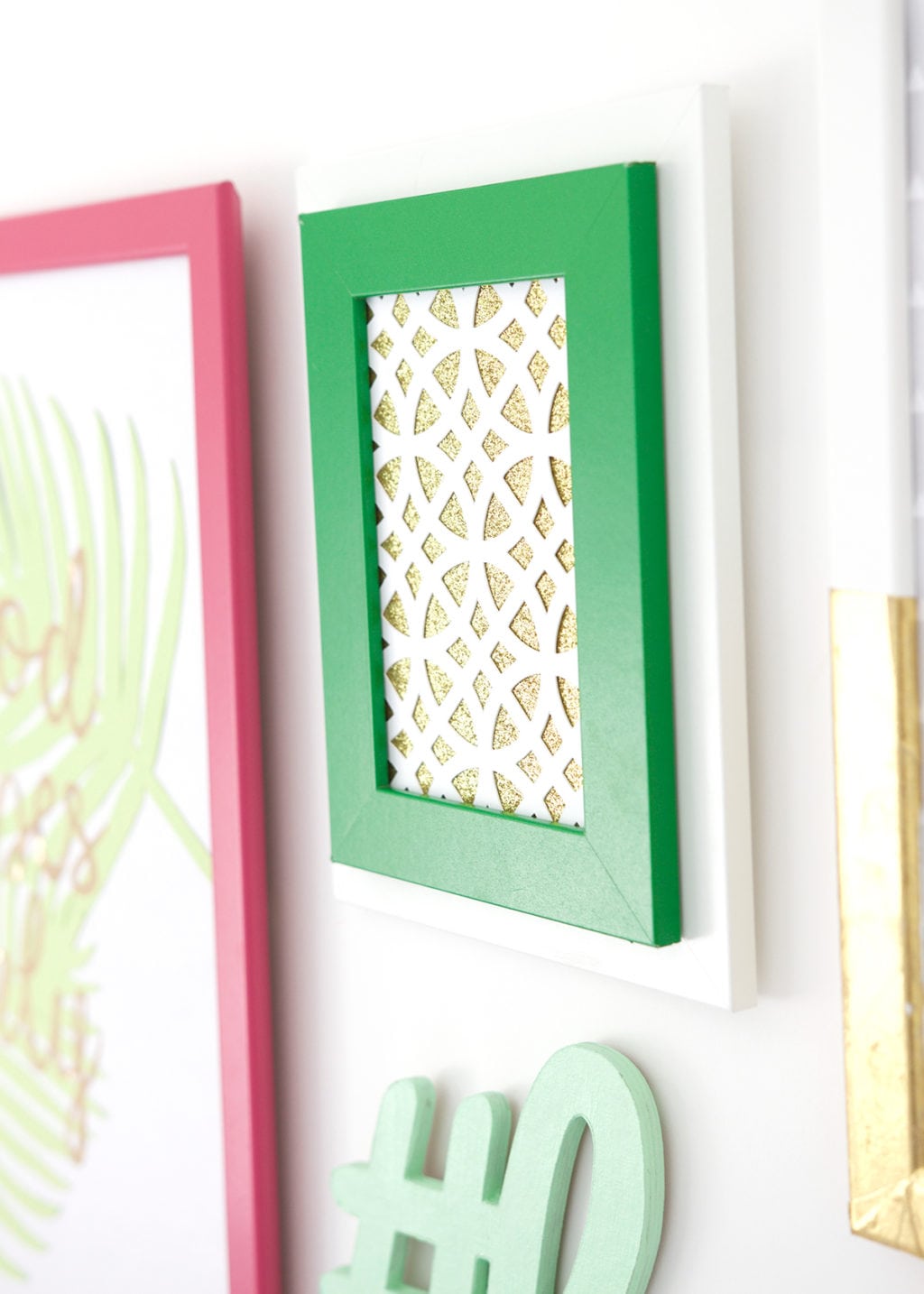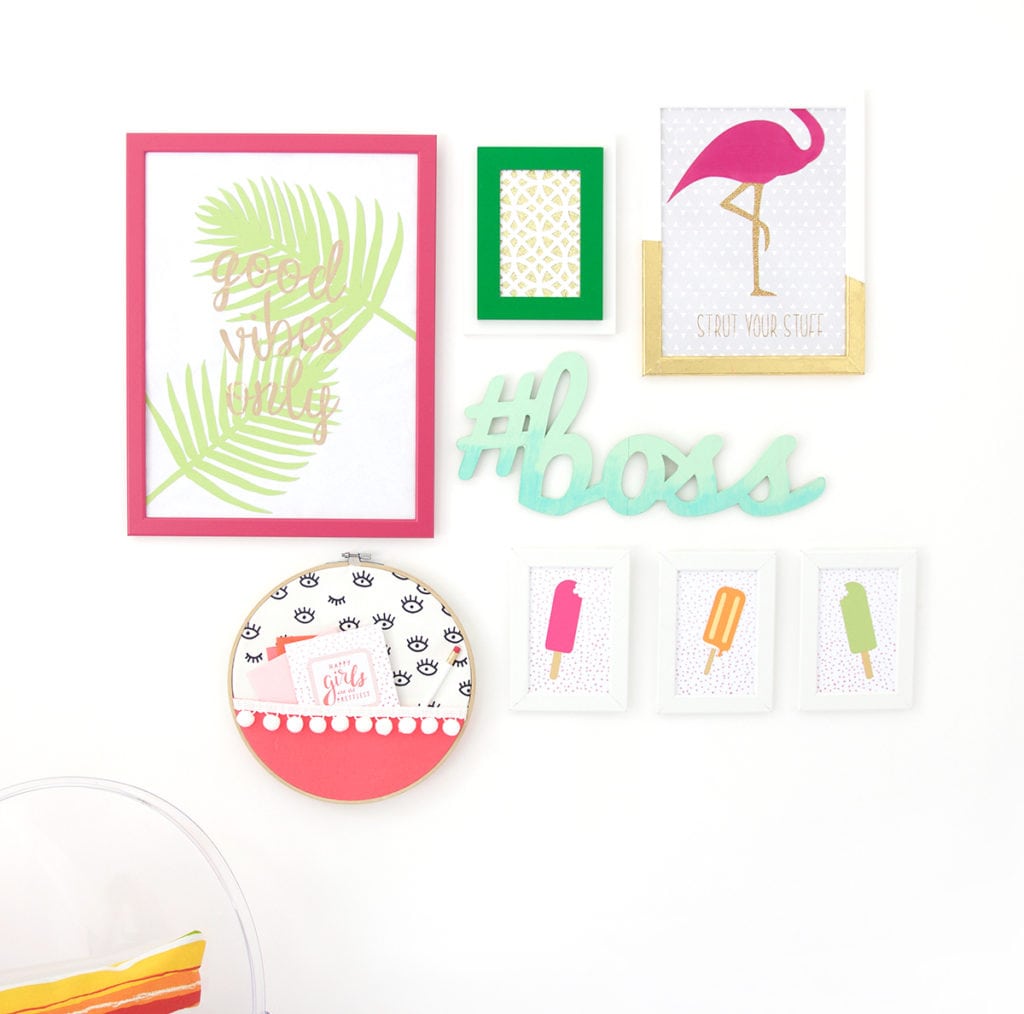 Happy Cricut Explore Gallery Wall-ing! I gotta say, I'm officially a fan of gallery walls and I've now moved on to creating one in our dining room. You can check it out in the next newsletter…are you signed up?!
This post was done in partnership with Cricut. All photos and opinions are mine, mine , mine. Thanks for supporting the collaborations that keep the lights on in this joint.