Remember Cheers? Where everybody knows your name? Well, I think being a mom is basically like Cheers. Except the exact opposite. Nobody knows your name.
See, my name used to be Amber. Well, I suppose it still is…technically. These day's I'm pretty accustomed to being called "Markus' mom." The teachers at school greet me with a cheerful, "Good Morning, Markus' Mom!" The pediatrician's office calls and asks, "Is this Markus' Mom?" I don't blame them. I'm terrible with names, too and they have a lot of names to remember. But, ya know…sometime's it's nice to go by your actual name, rather than a moniker denoting which child belongs to you. Know what I mean?
For a while I've been meaning to snag some mommy-friendly stationery that will give a quick reminder that Markus' Mom has an actual government name. Tiny Prints came to the rescue on this one, since they have a full line up of customizeable photo stationery and contact cards.  They both come in handy for all the notes I have to send to school and the notes to classroom parent's who may not know my real name. They are perfect for sharing contact information with new mom friends and the notecards were just what I needed when introducing myself to the teachers in Markus' new school.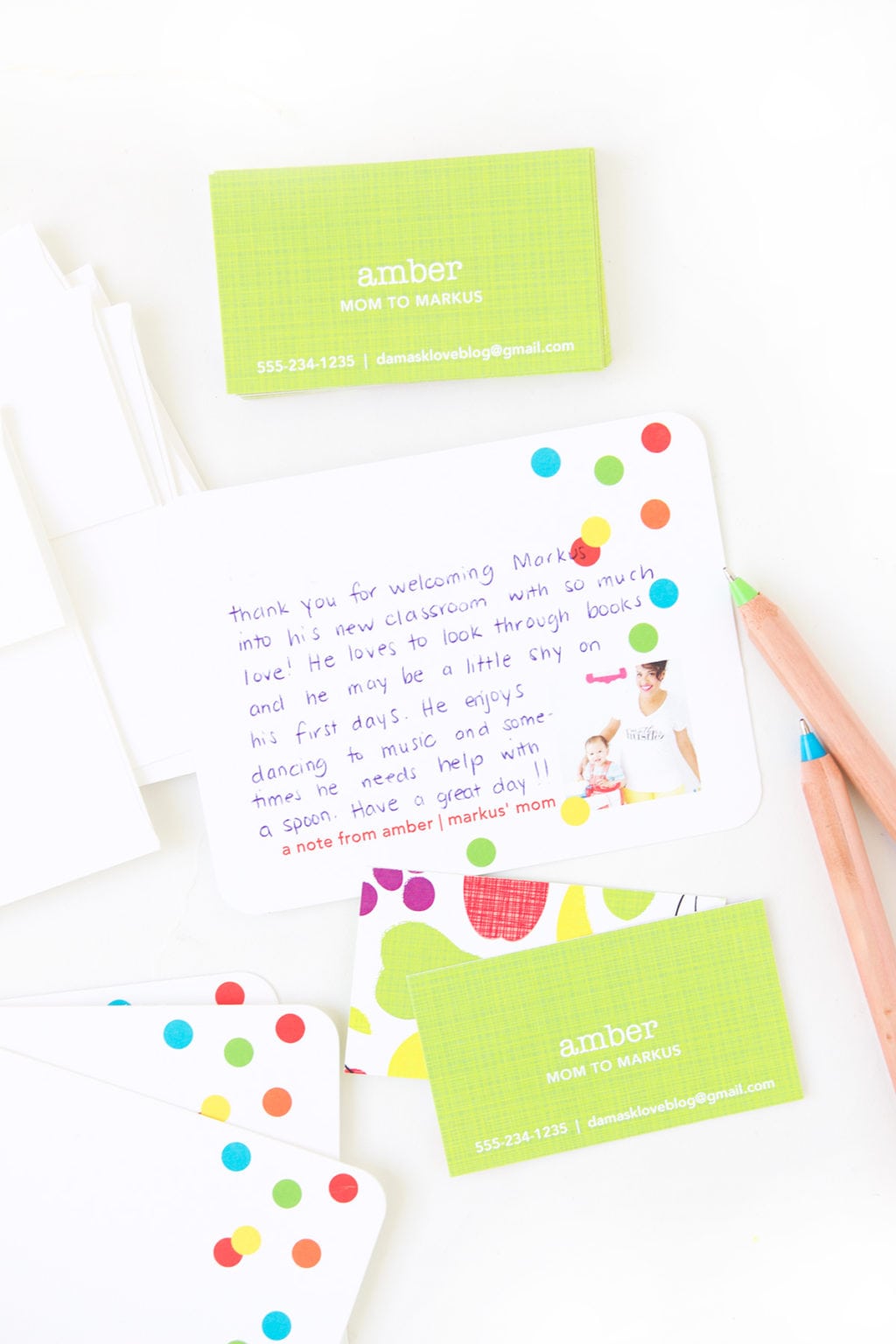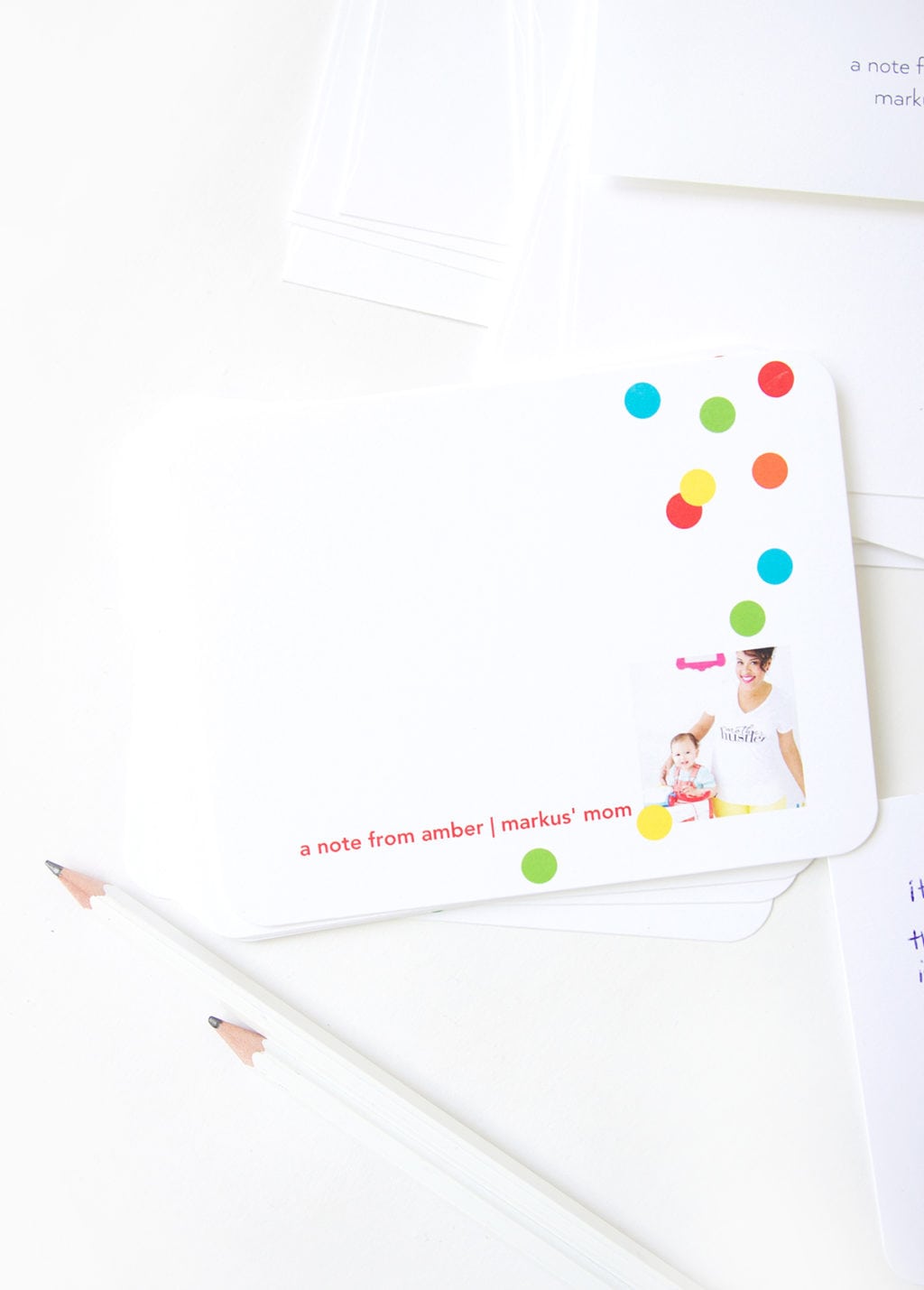 With Mother's Day around the corner, you might also want to think about creating some stationery for your mommy gal pals. They'll love you for it, I promise. It's the sort of gift that mamas will use over and over. I'm already running low on my order of notecards.
All you have to do is select the design you want and fill in customized text. For my gift sets, I chose the Vocational Variety Contact Card, the Winsome Greeting Photo Card and the Precious Peek Notecards. You can also add a custom label to the envelope flap.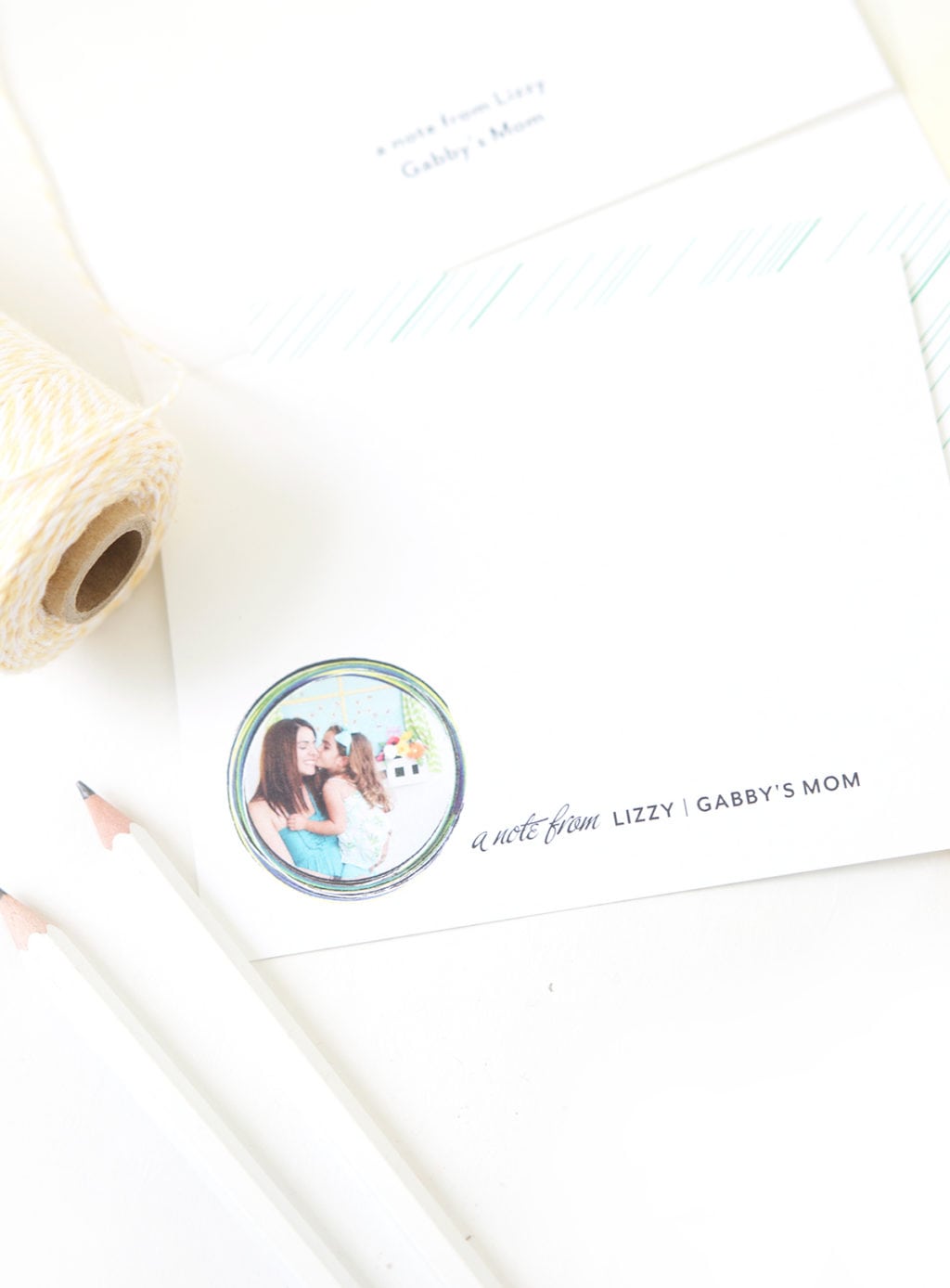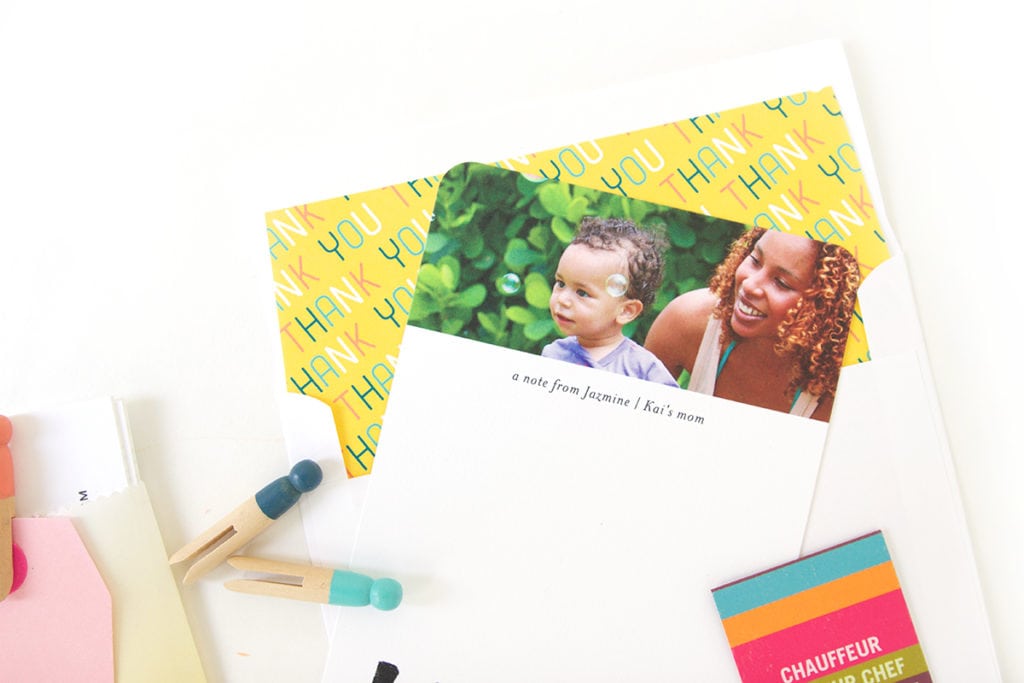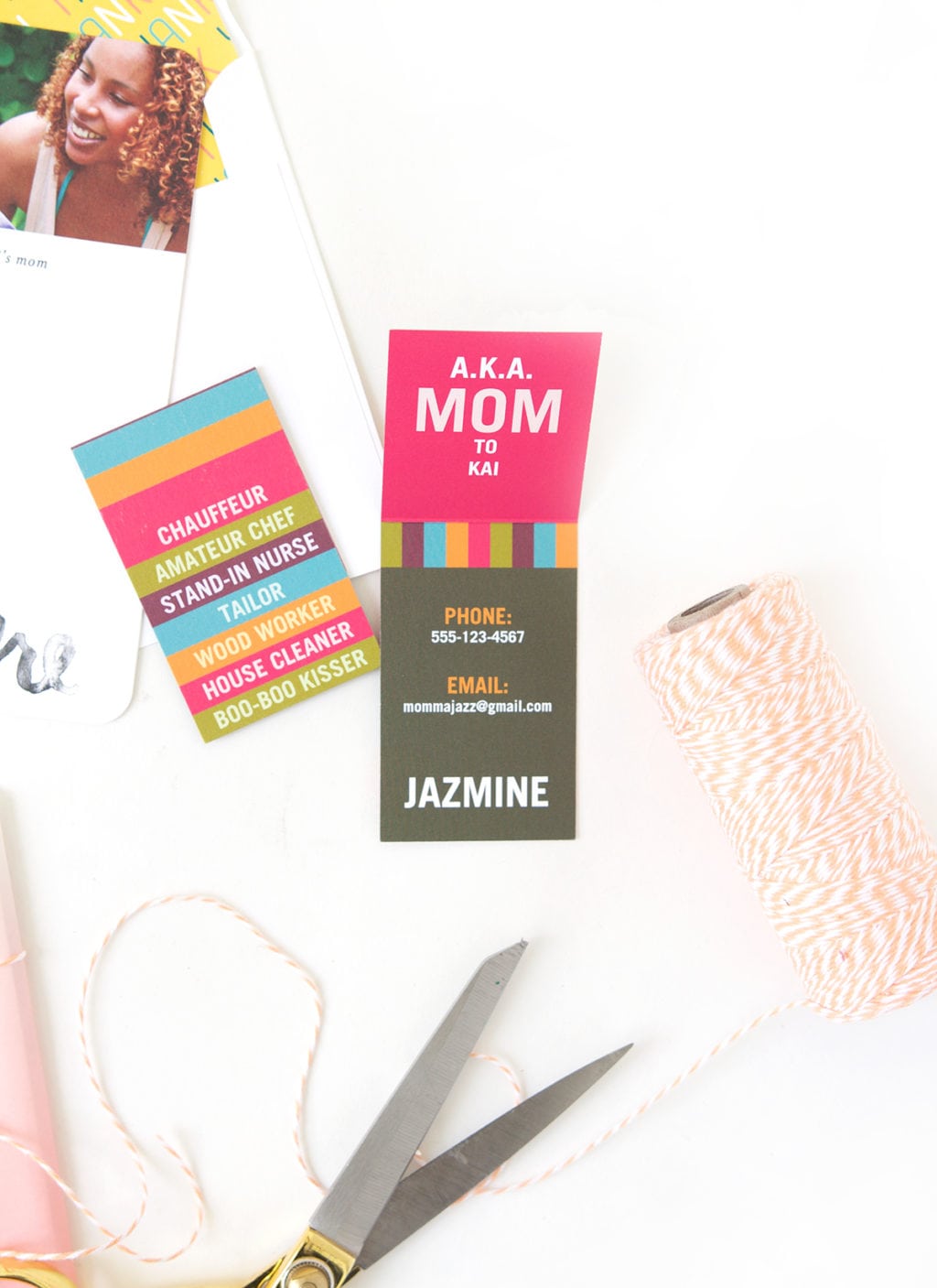 I packed up my gifts in handmade goodie bags with some twine, gift tags and glitter stickers. Nothing says, "happy mama's day" like a gold glittery gift tag that says "happy mama's day!"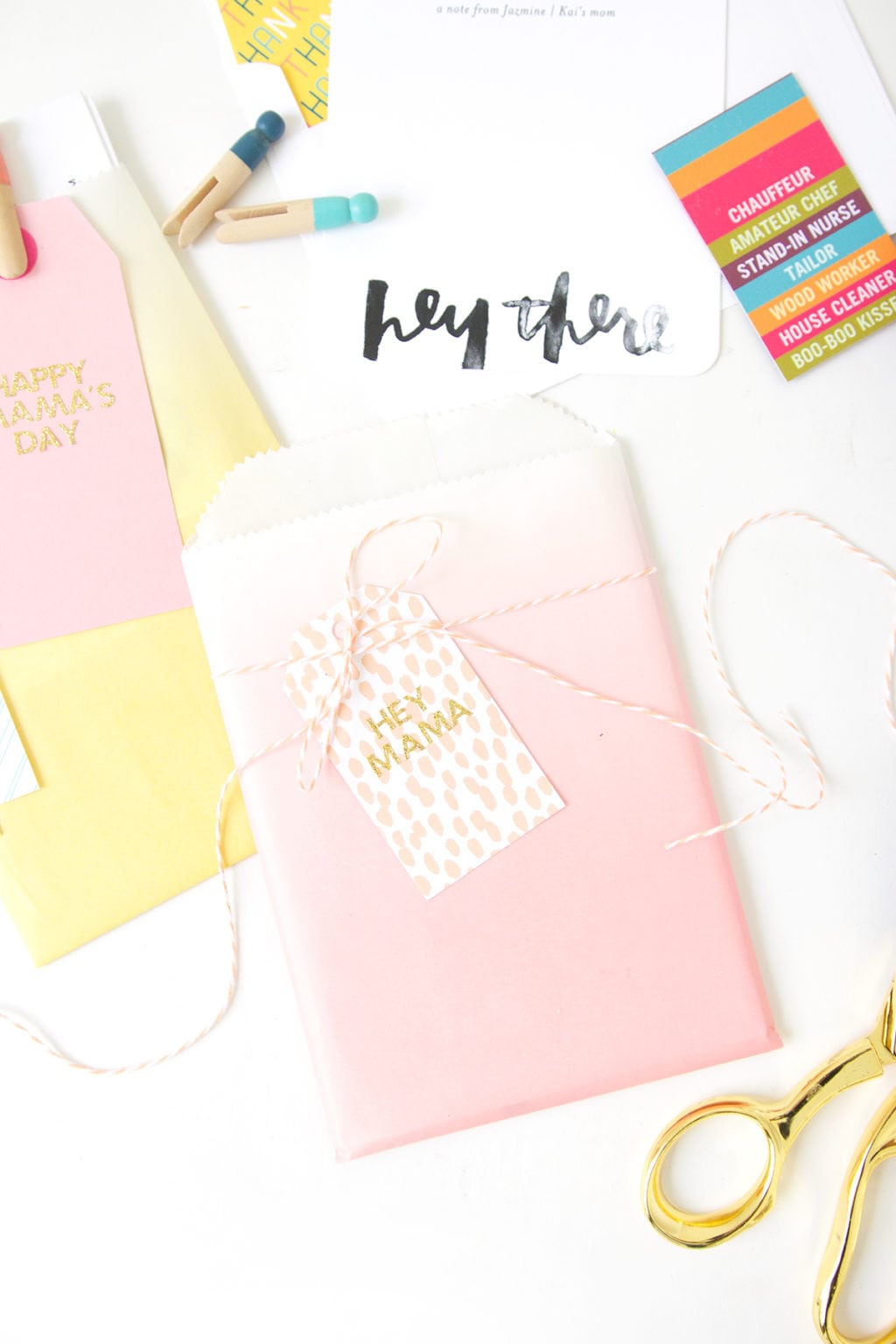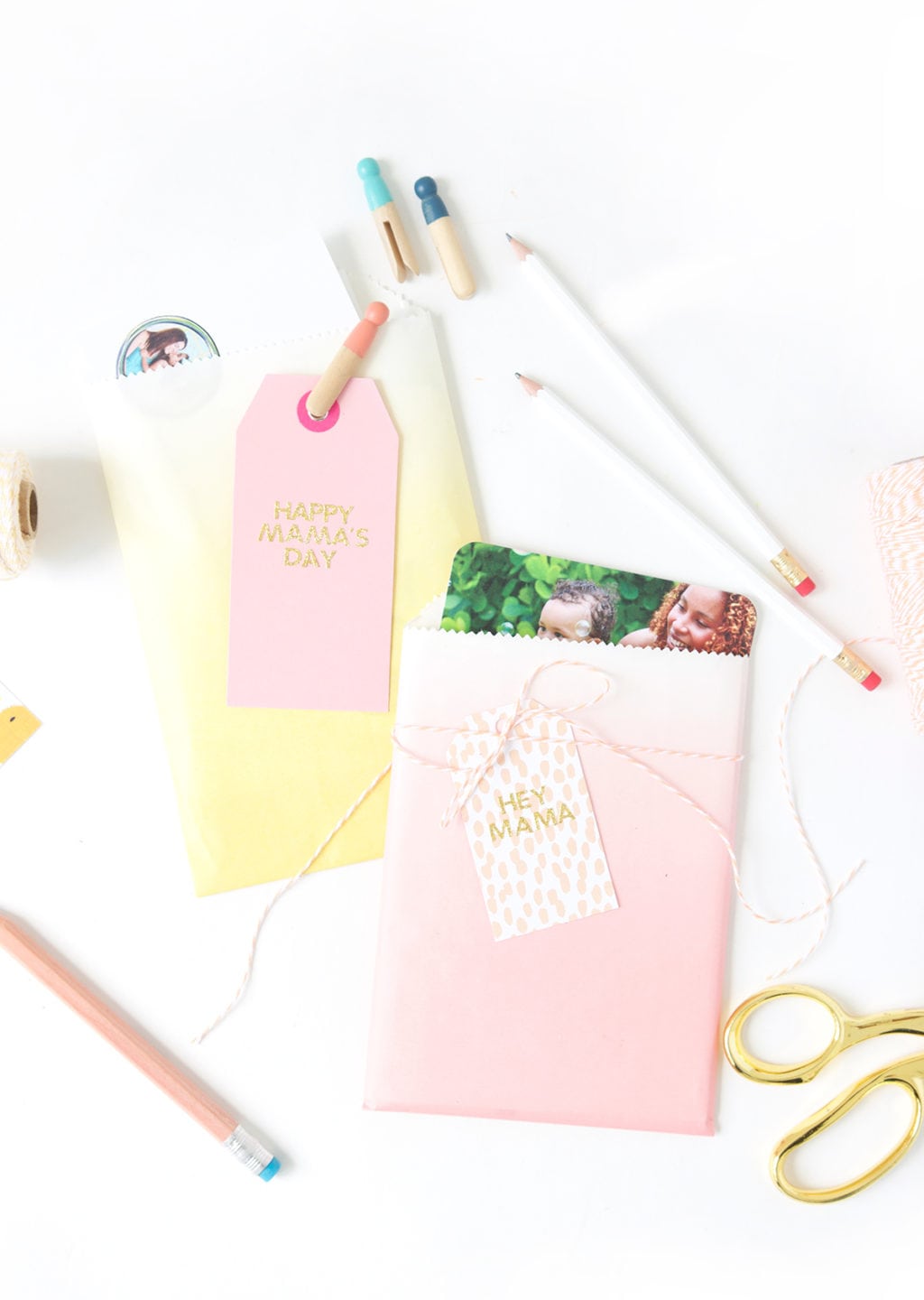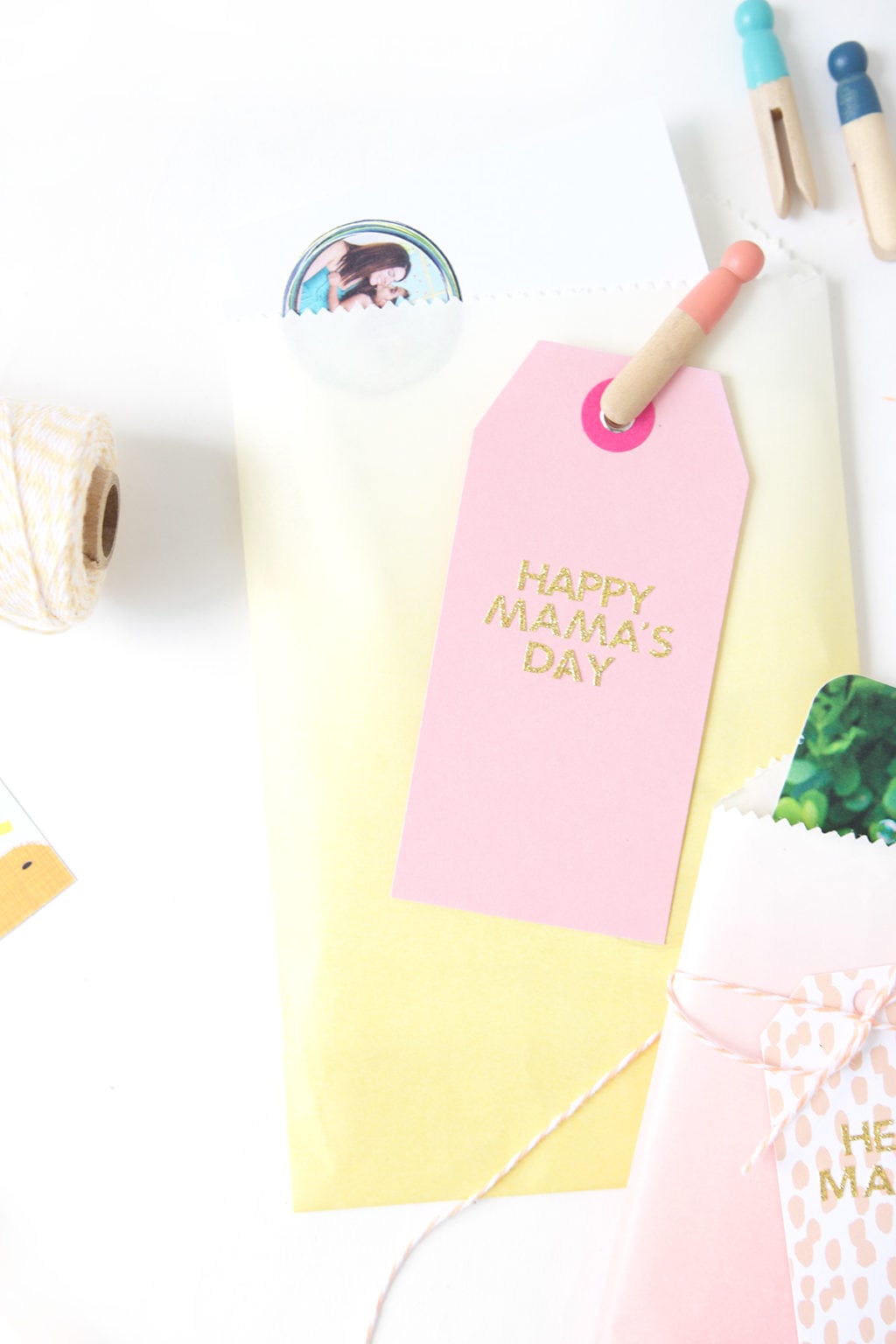 Take a trip over to Tiny Prints to see all these fun stationery options and grab a little something something for yourself or your mama-friends while you're at it!