There's a new tool in town, people and it's a goodie. Literally. The Oh Goodie Treat Bag Guide is the newest member of the We R Memory Keepers family and it's genius. Genius, I tell you! This tool let's you create custom treat bags in any size by just tearing paper. Did you hear me? Tearing paper! No scissors needed. No paper trimmer. Just a little unsuspecting piece of plastic that has been geniusly engineered so that you can easily make your own little treat bags.
If I've got your attention, you'll want to join me on HSN today where I'm debuting the Oh Goodie collection with live on-air demos…and the prices are bananas. Way cheaper than what you'll find in stores or in online shops. Here's a closer look at the Oh Goodie collection and how it works!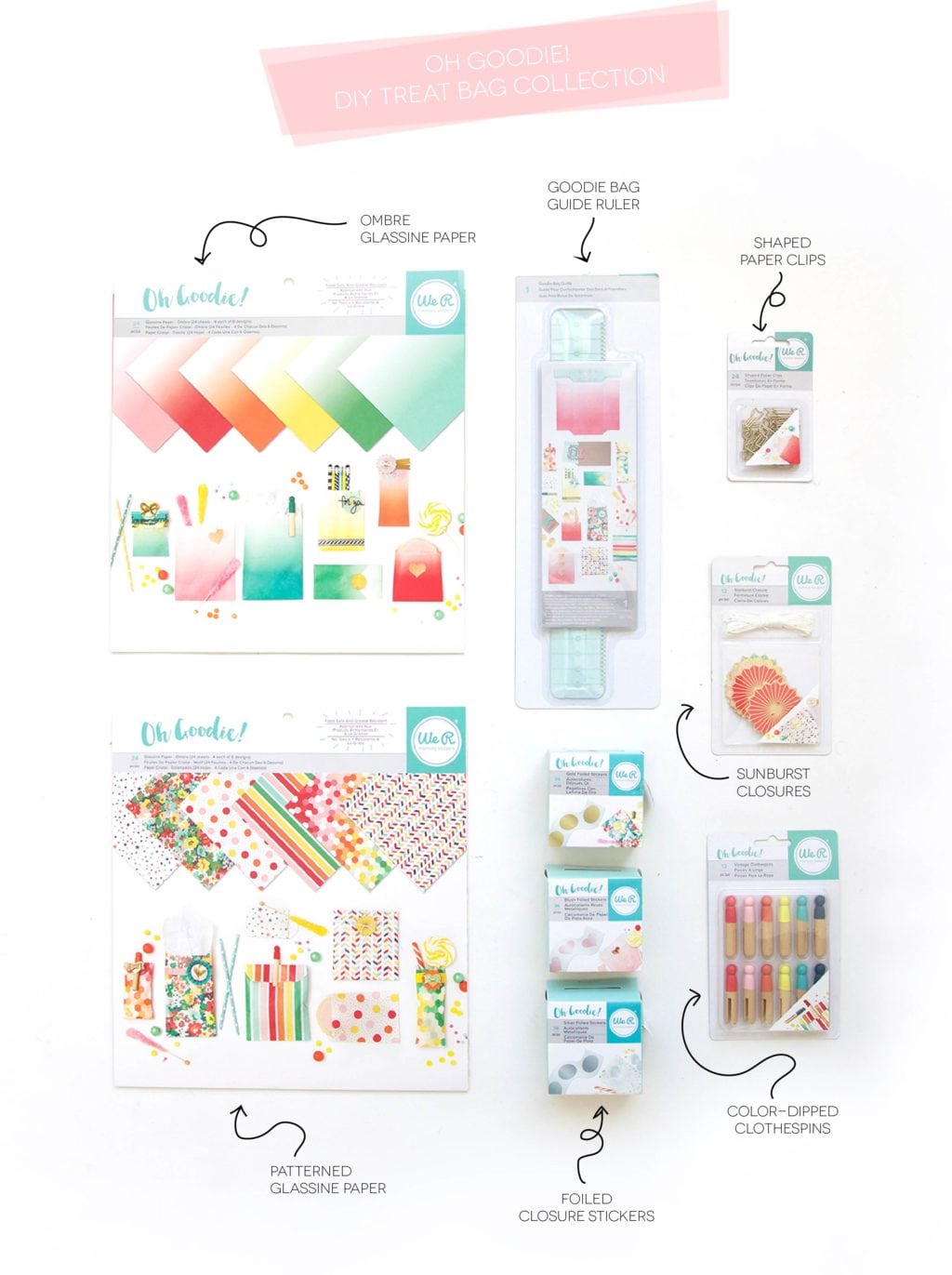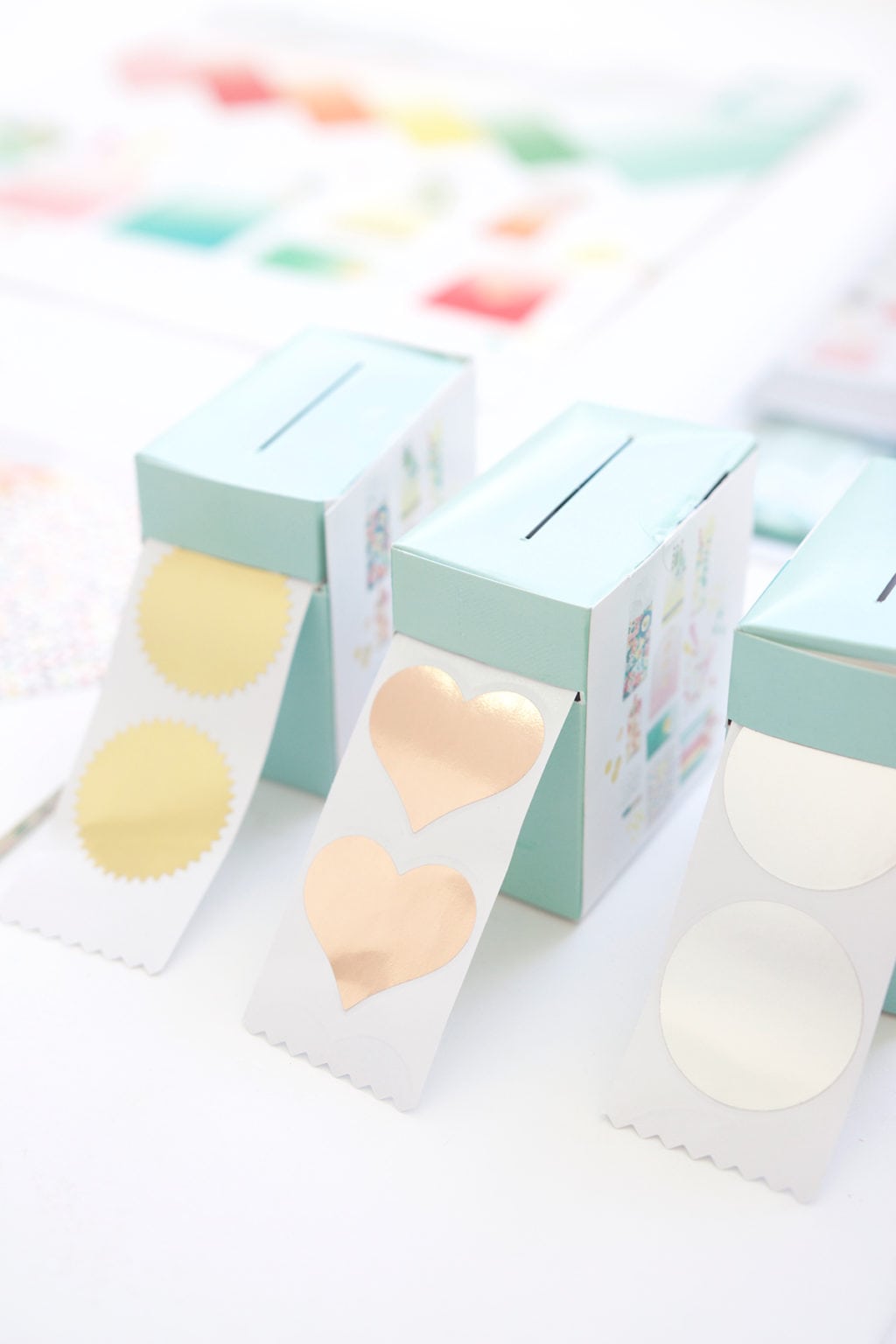 MEET THE OH GOODIE GIFT BAG GUIDE
The Oh Goodie collection is based on one key tool – the Gift Bag Guide. It looks like a ruler with a jagged cutting edge and it's incredibly cool.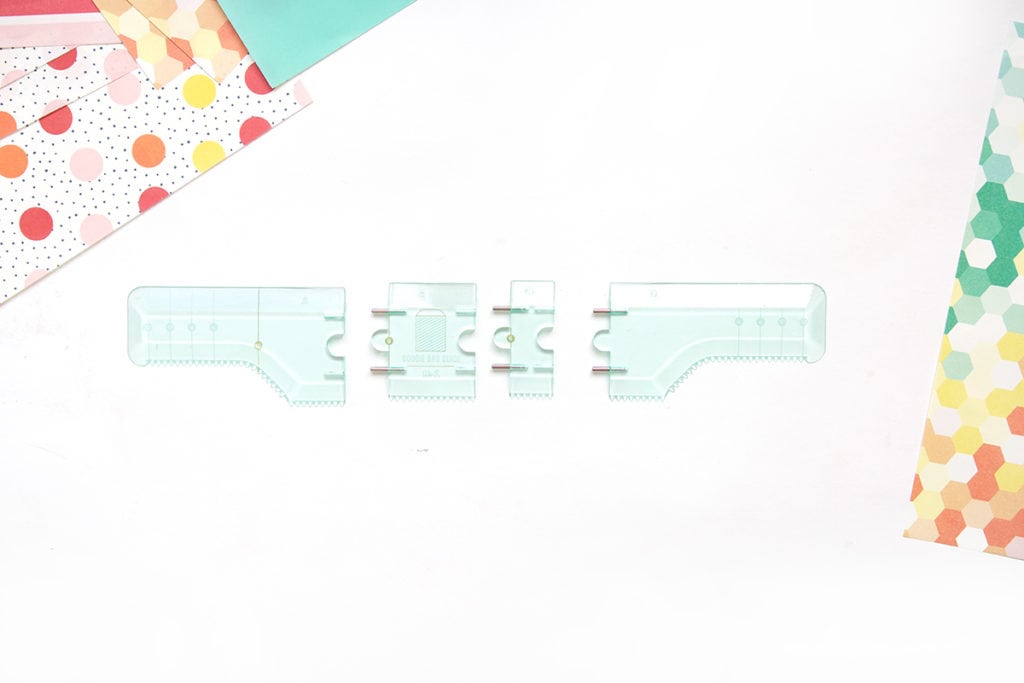 The Gift Bag Guide separates into four sections that can be attached in different combinations depending on the width of the gift bag you're making. The guide also has lines on each end that show you where to line up the edge of your paper for an even cut every time. Here's how it works: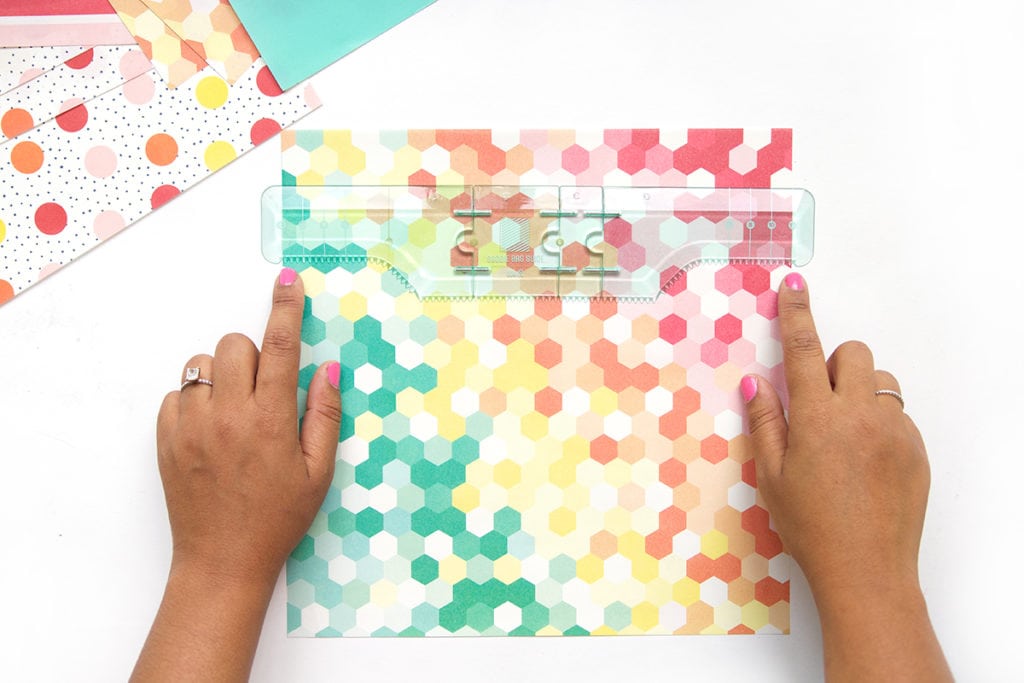 When all four segments of the guide are connected, you're all set up to work with a 12″ wide piece of paper. Begin by lining up the 12″ marks that are located on each end of the guide.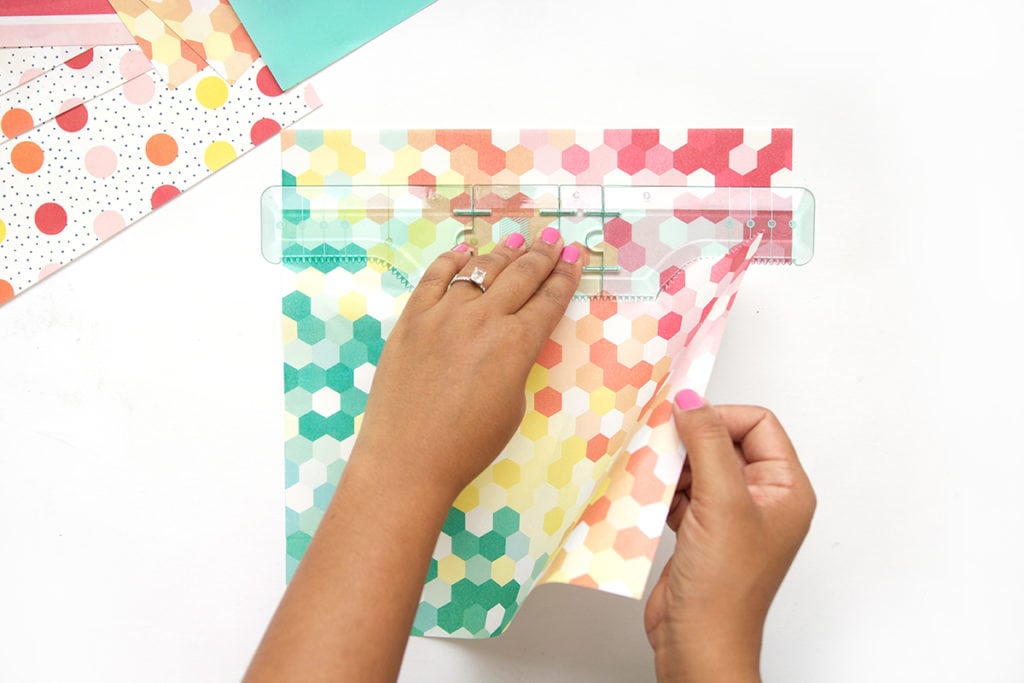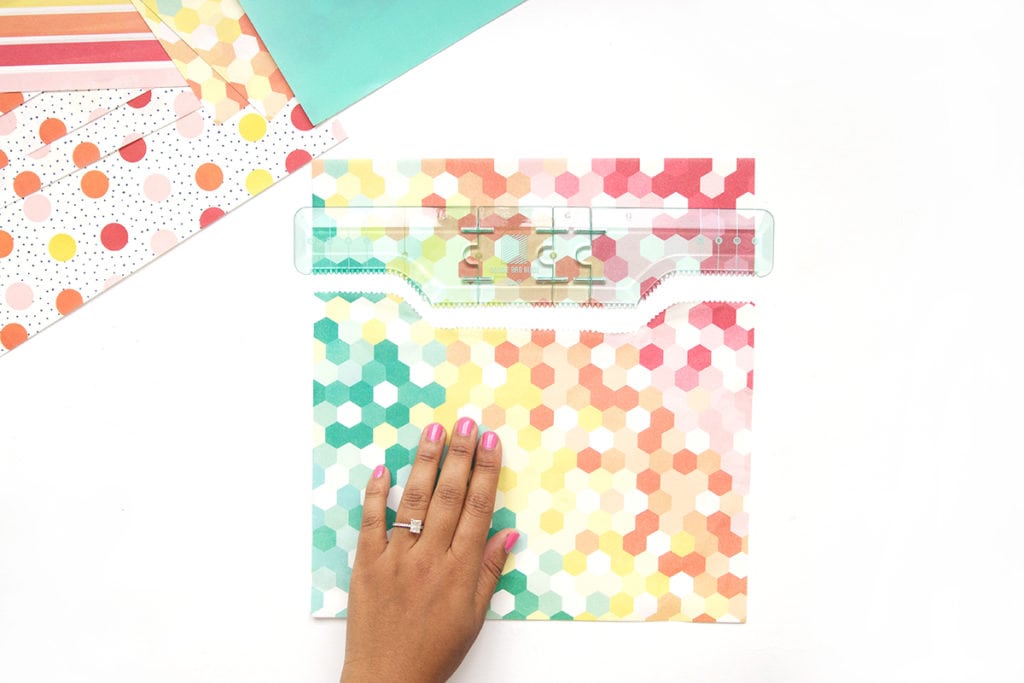 Lift up the paper and tear it against the cutting edge of the guide.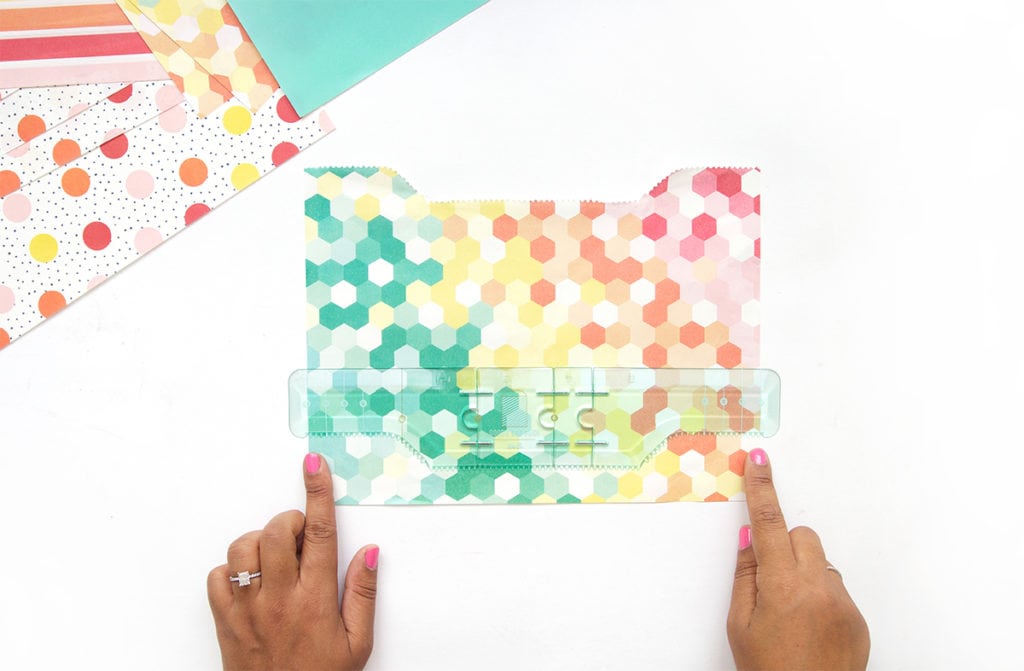 Move the guide down the paper as shown. This will determine the height of your bag and this is totally up to you!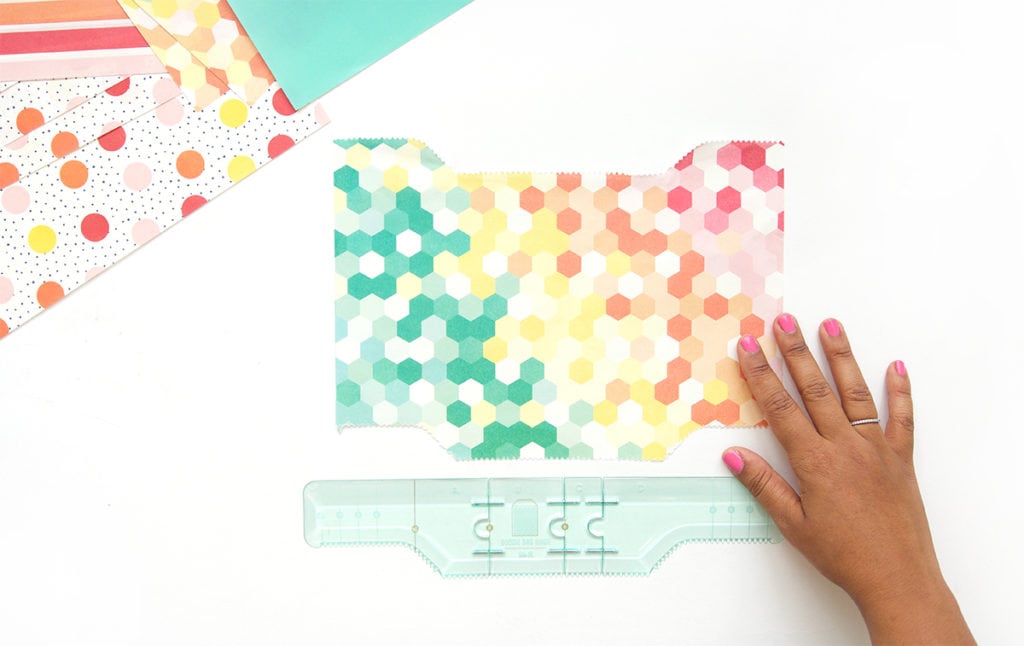 Tear again against the cutting edge of the guide.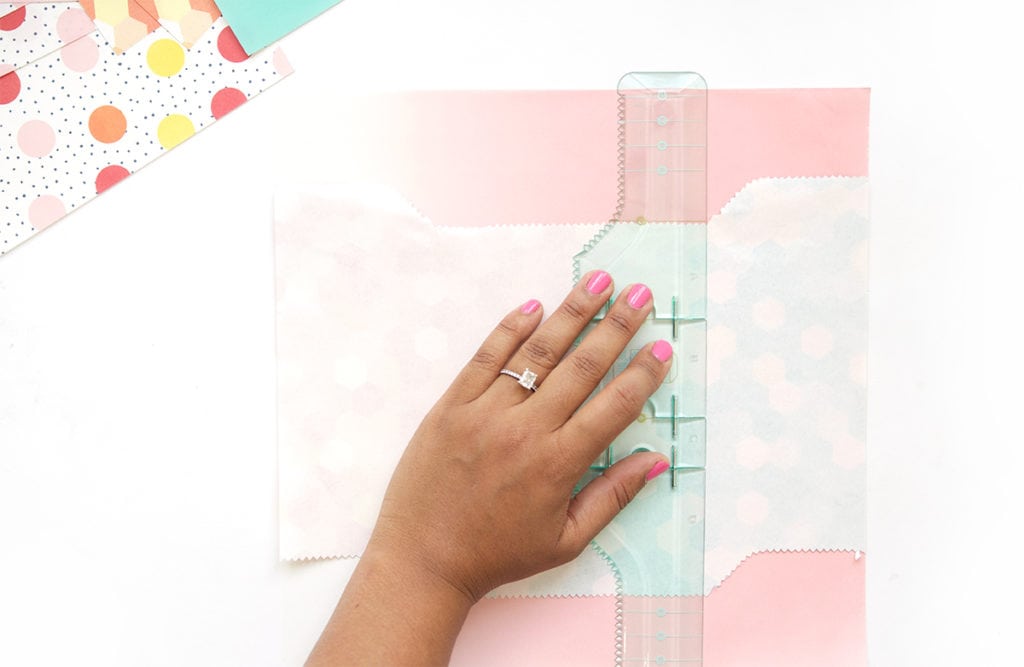 Now you're ready to use the folding edge of the guide to assemble the bag. Place the edge of the guide on the gift bag as shown.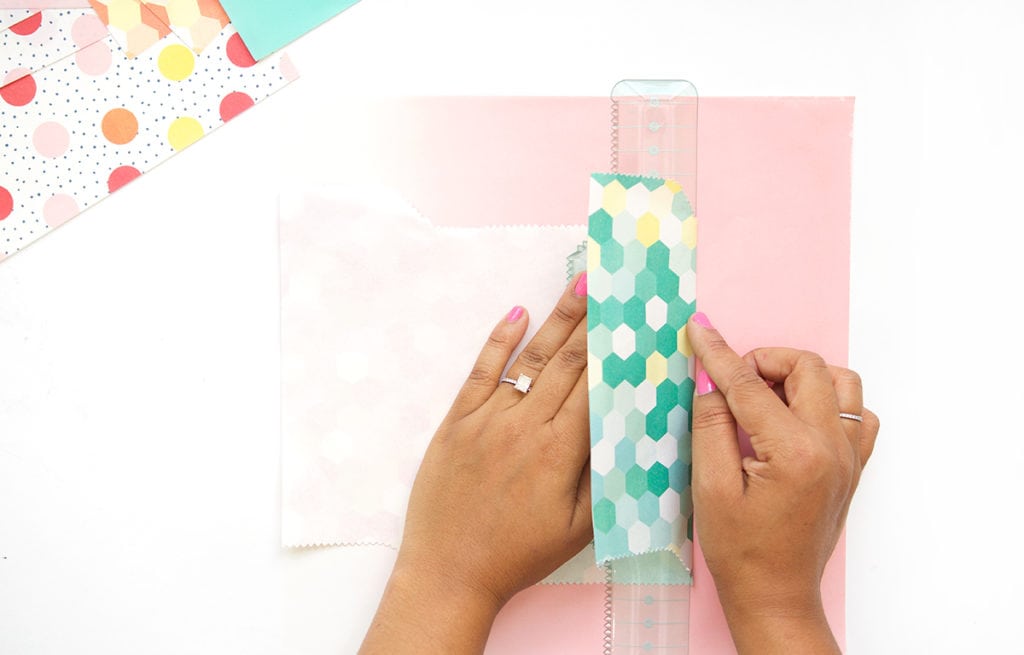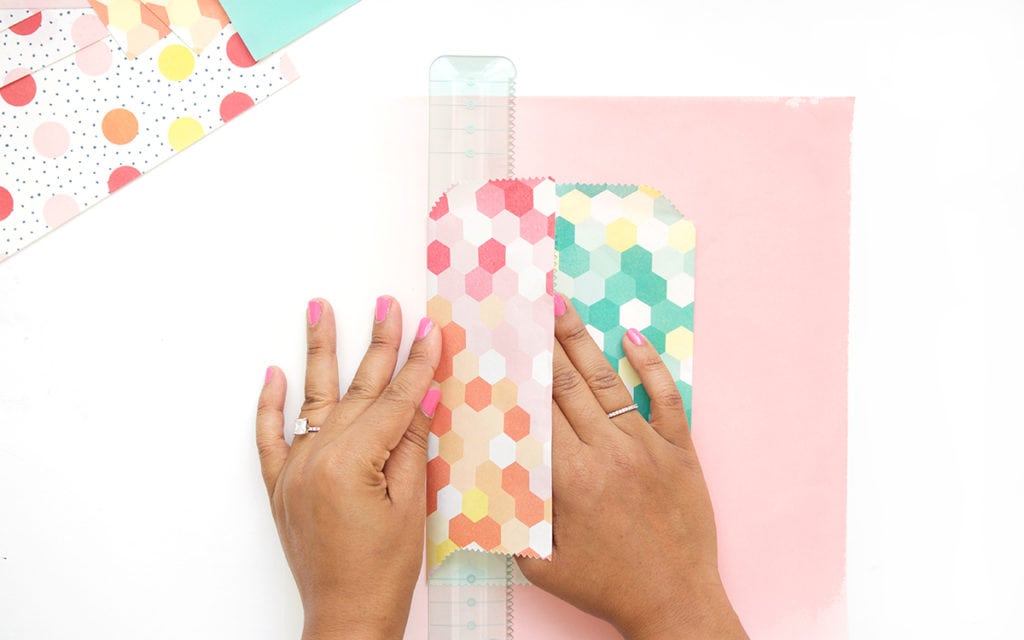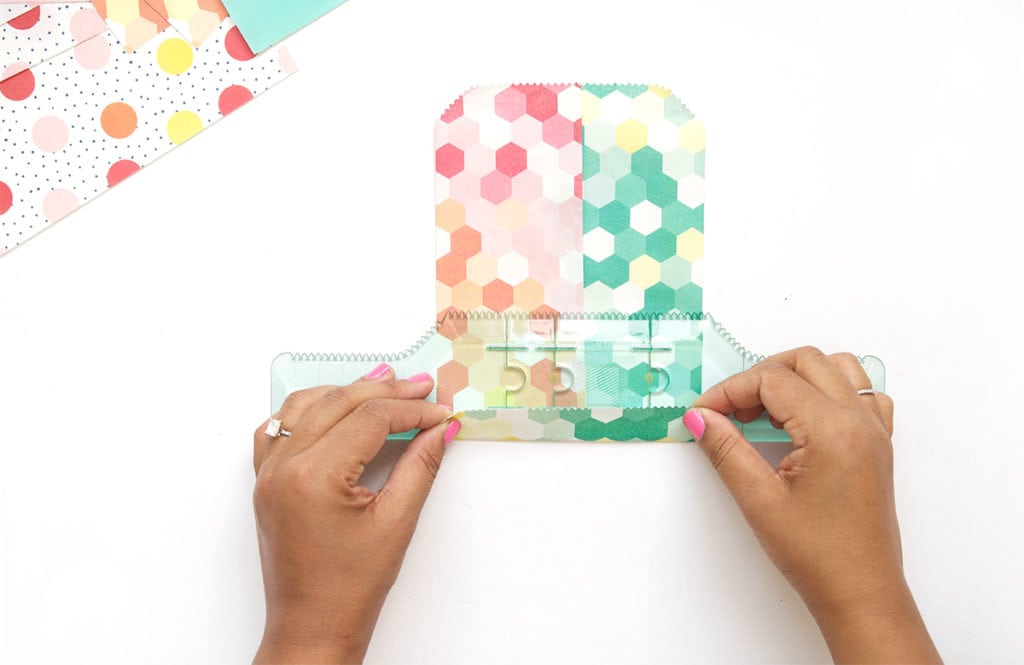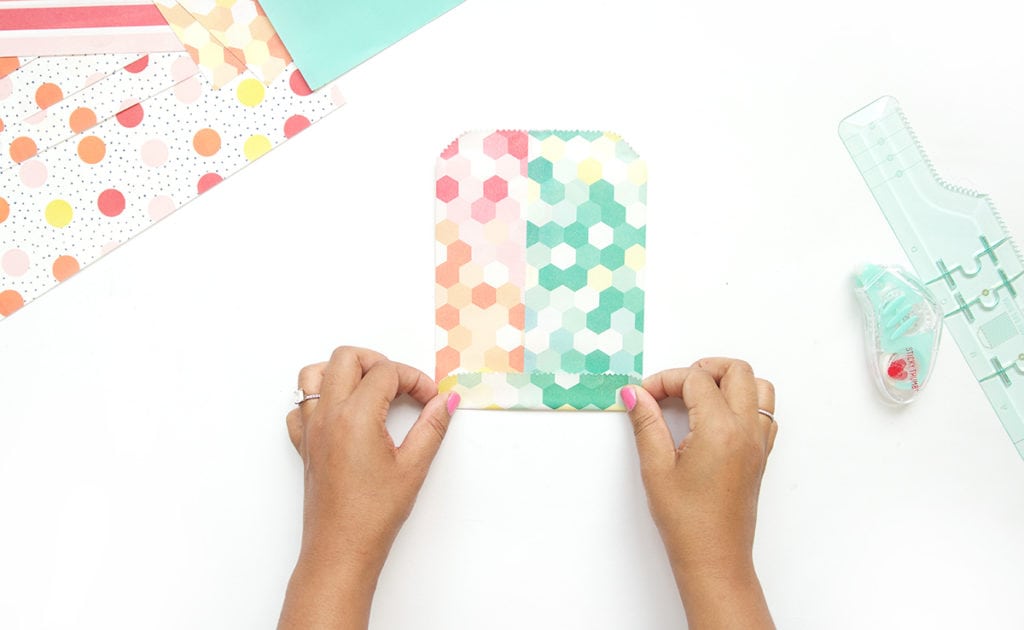 Then fold inward on both sides then fold in the bottom as well.