There are good ways to stand out from the pack and there are bad ways to stand out from the pack. For example, you could get a "mispelt" tattoo. You'd stand out – for all the wrong reasons. You could break the world record for most toilet seats broken against your head …yeah, that really exists. But again, is that really what you want to be known for? Then there's a slightly less aggressive strategy. The strategy where you craft up some sassy stamps that will make your blog stand out from all the others. I'm going with this option. It's a lot less painful than the others and a whole lot cuter.
If you saw my first post with the Silhouette Mint, you are already familiar with this super cool little machine. The Silhouette Mint lets you design and print your very own custom stamps in just a few minutes. Today, I'm putting this puppy to work on creating a few creative branding tools that truly reflect me and my blog. The Mint is perfect for branding your own small business so that clients, vendors, friends and fam will all know who is the mastermind each package, each piece of mail and each little gift you create.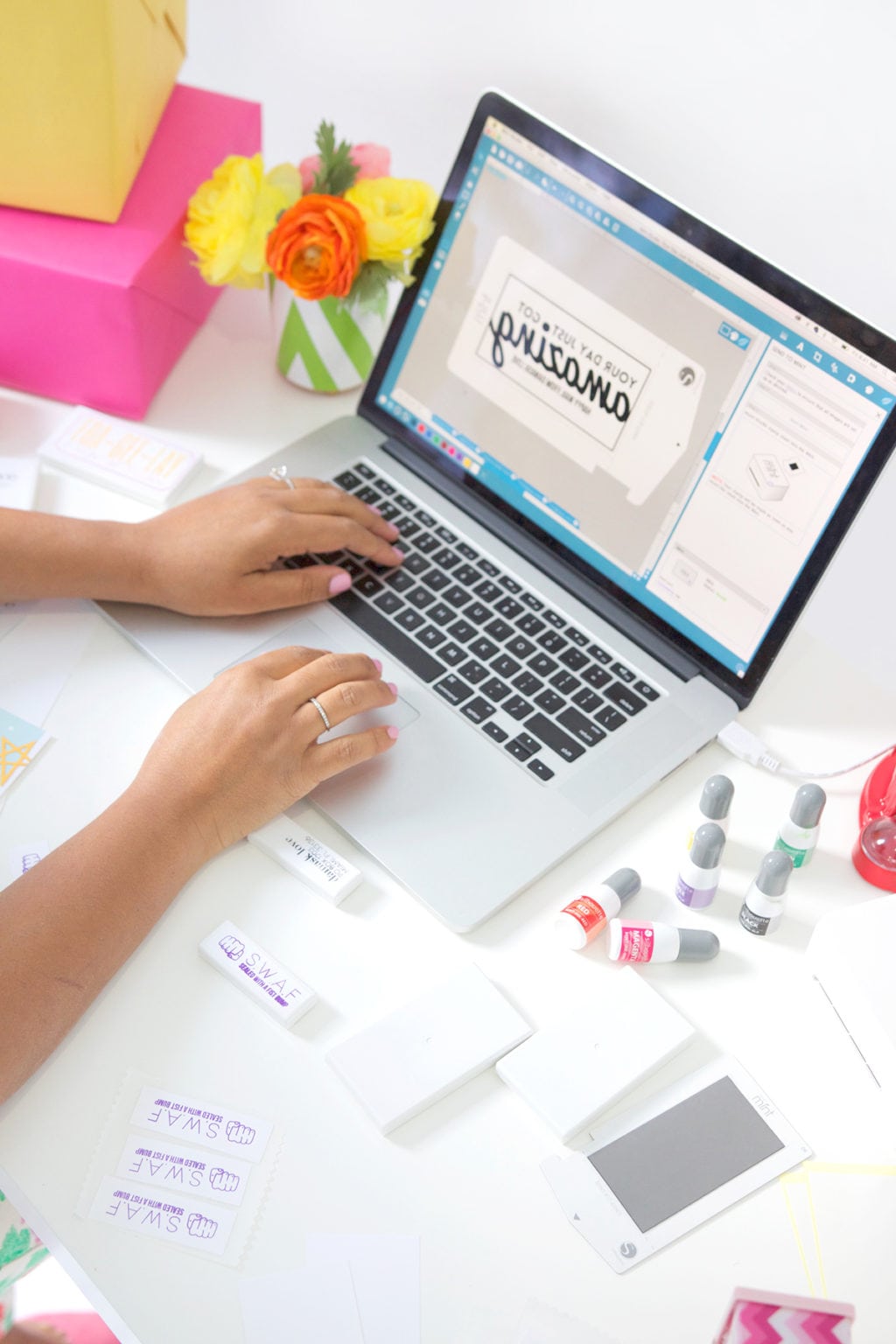 The whole Mint process starts with the Silhouette Mint Studio software, which you can download for free. Within Mint Studio you can access free projects, purchase predesigned projects from Silhouette Design Store or use your own fonts and imported images to create unique and one-of-a-kind stamps.
Mint Studio is pretty fool proof and I'd encourage you to give it a gander even if you don't own the machine yet. The software allows you to select your stamp size and it gives you lots of free border and image options. You can also preview your stamp before printing to be sure all the images and words will print out crisp and clear.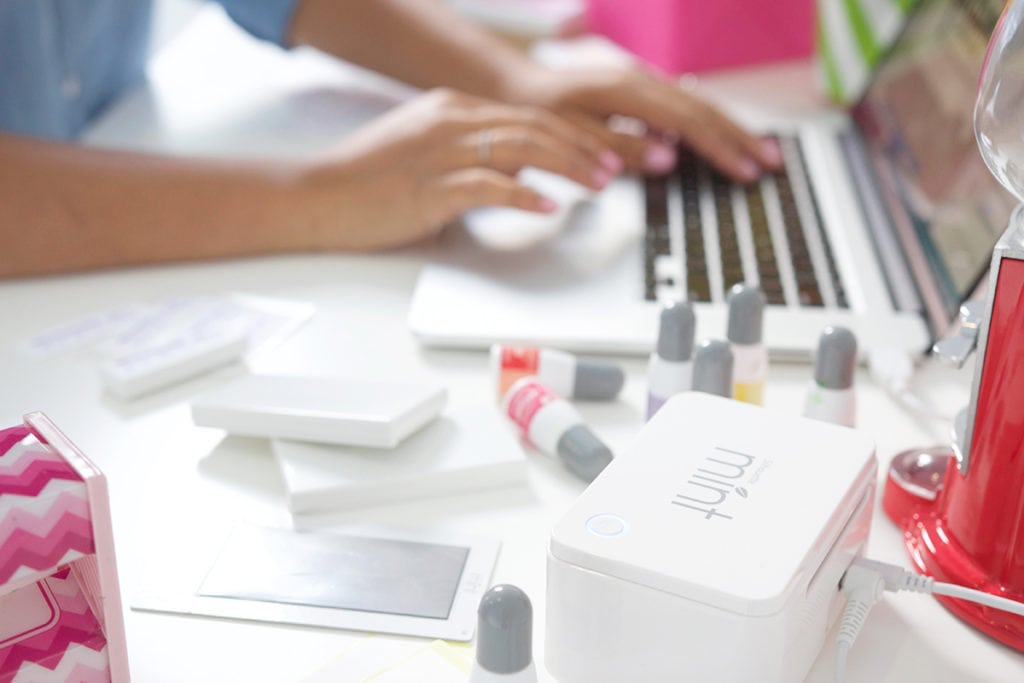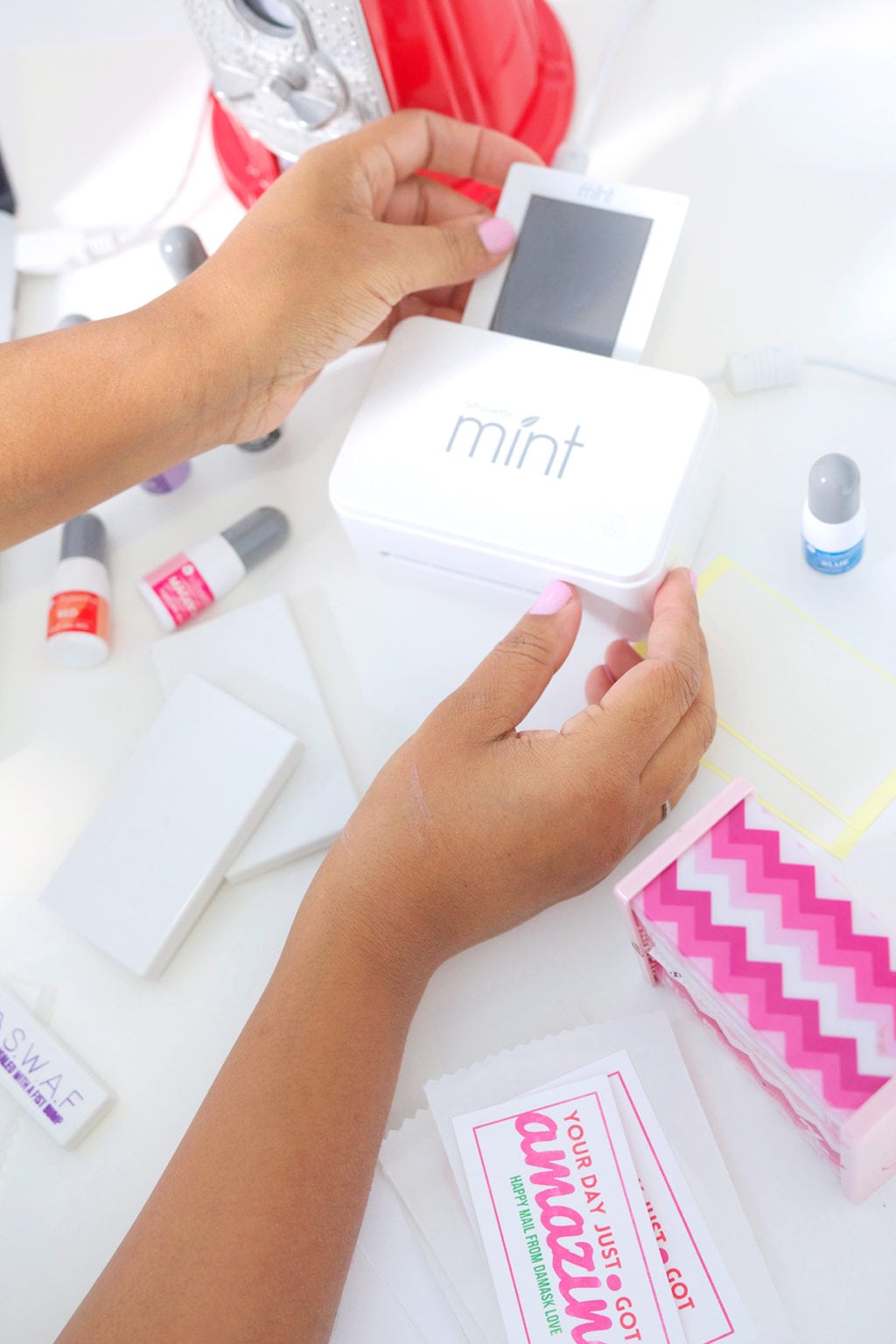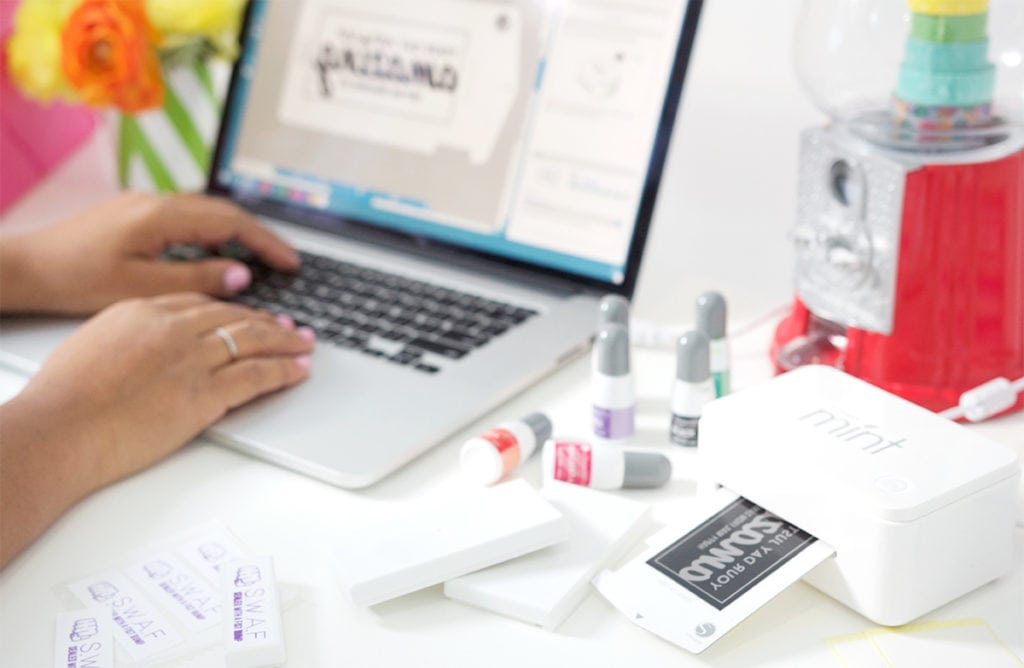 Once you insert the stamp sheet into the machine, you're seconds away from a finished stamp. All you'll need to do is peel and stick the stamp to it's coordinating block. For my first stamp, I created a bright and colorful shipping label using the Extra Large Stamp Kit. This way, Damask Love packages will not be mistaken for just your regular ol' brown box! Just stamp your image and turn it into a sticker, then slap that baby on your outgoing mail!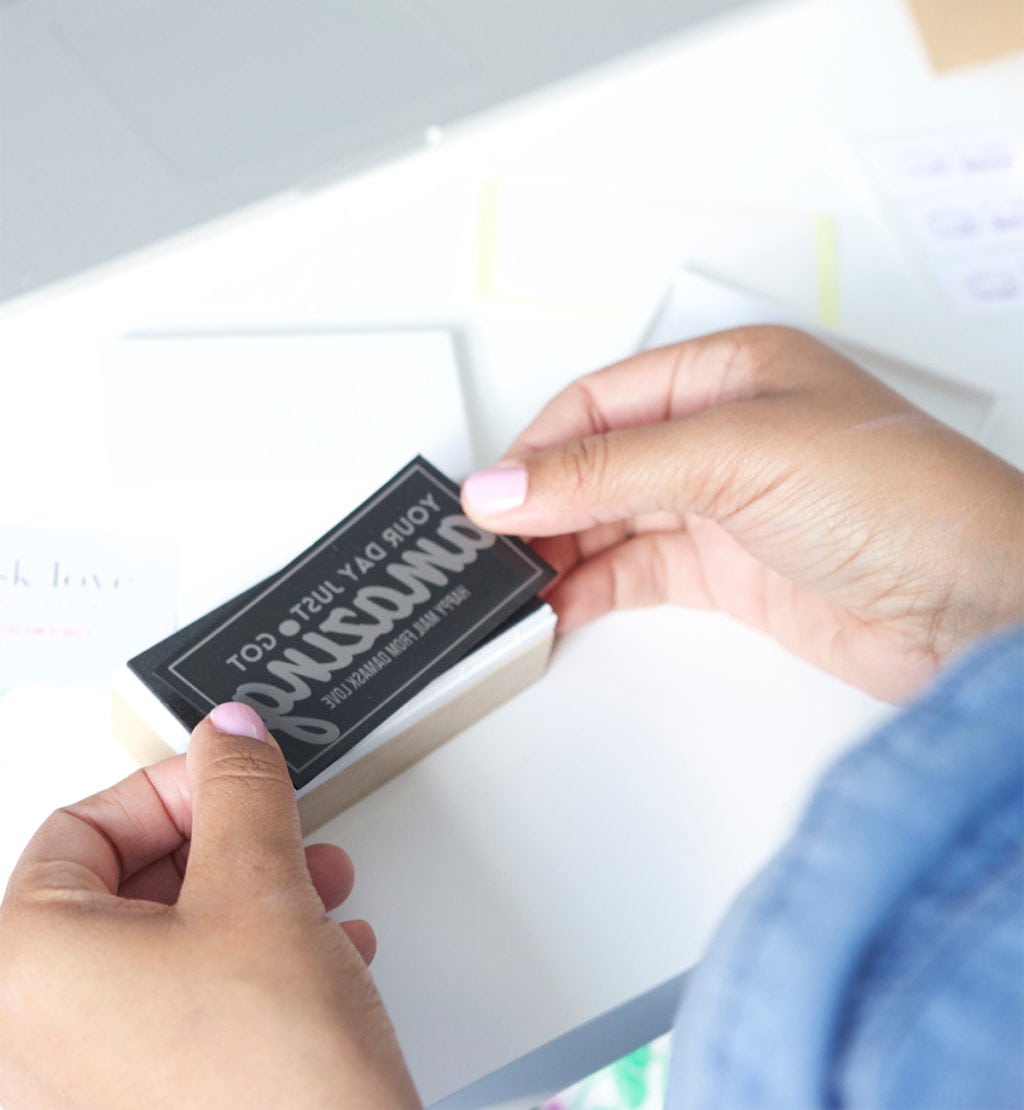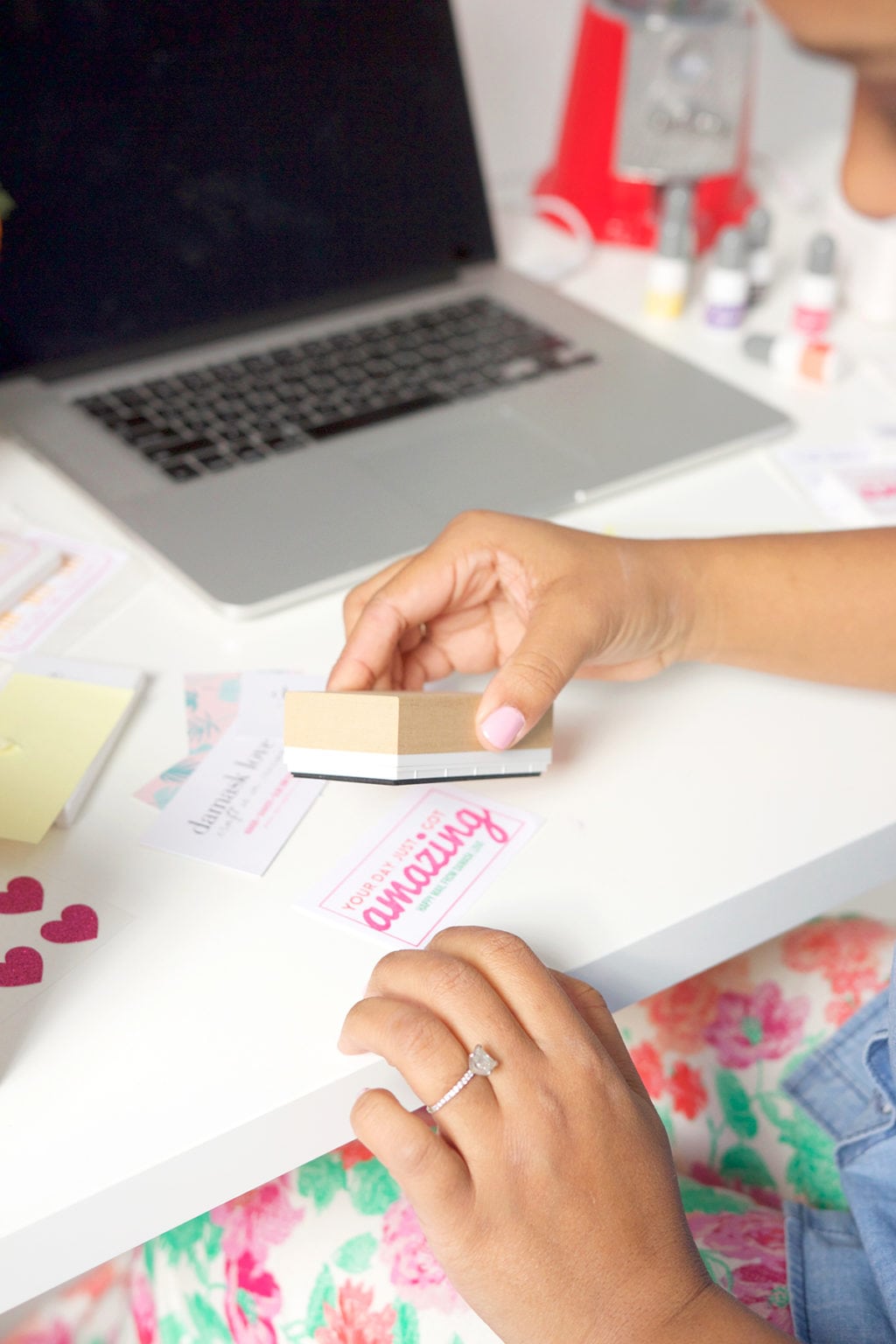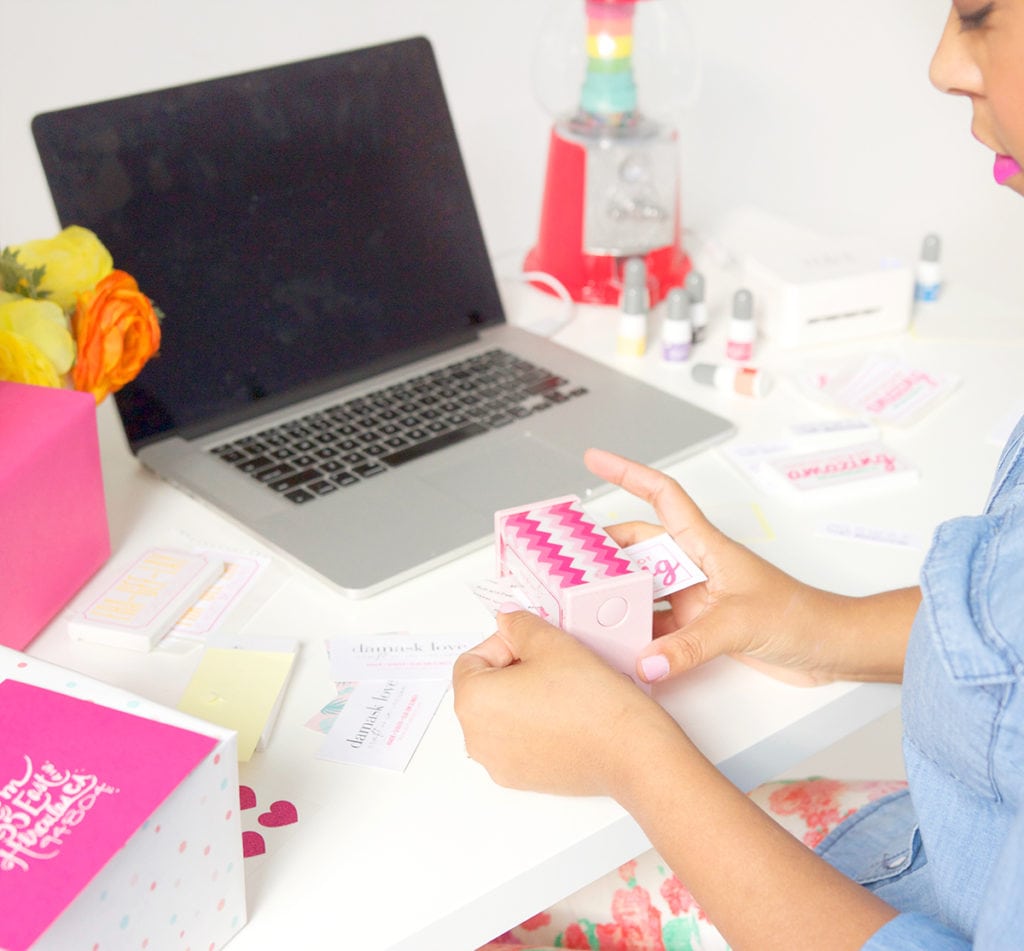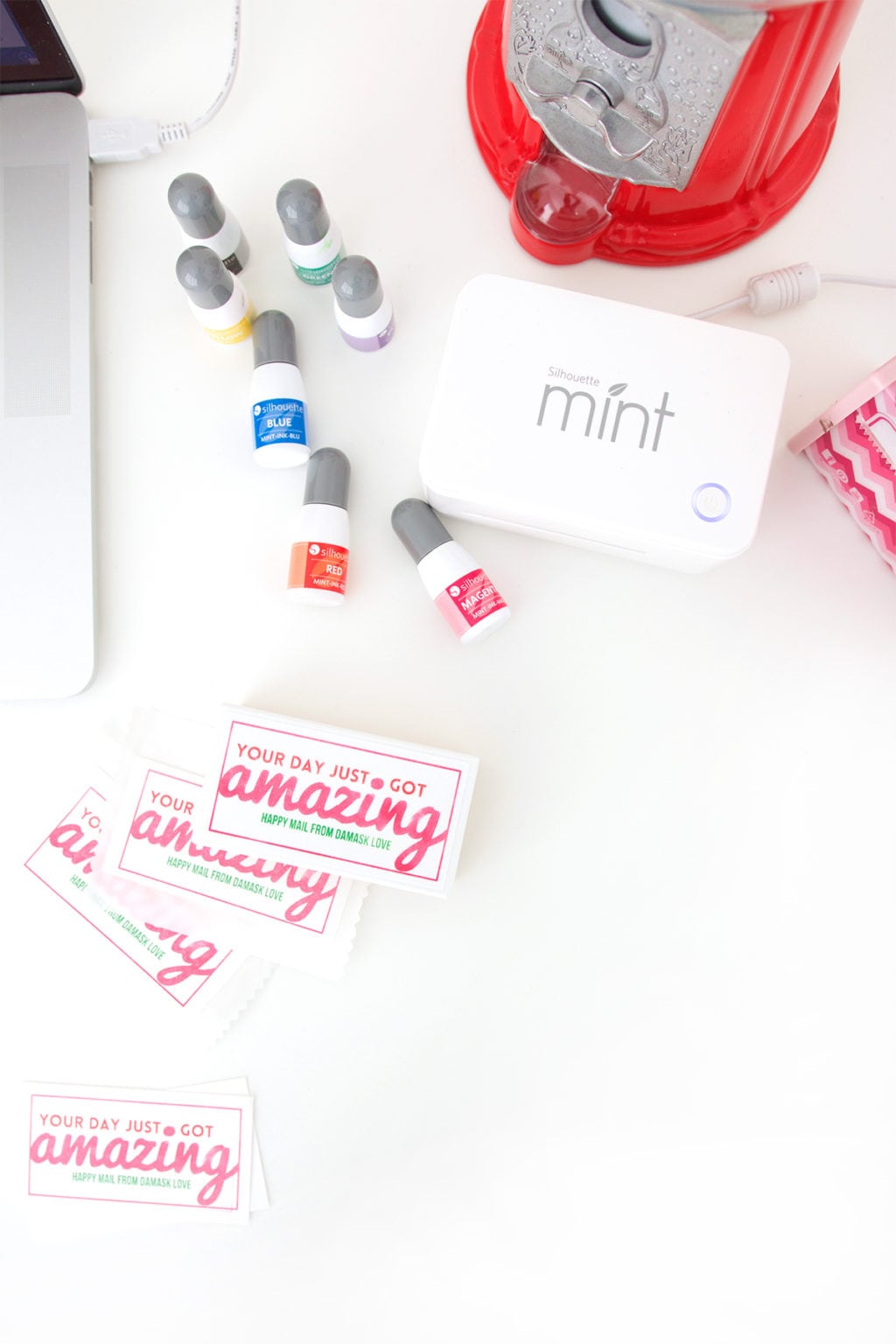 Once you've created your first stamp, you can keep the party going with more and more stamps that fit your personal business and brand. You can create return address stamps or even your own business cards, which will save you lots of money on ordering them…plus, you'll always have professional business cards on hand for those last minute meetings and networking events.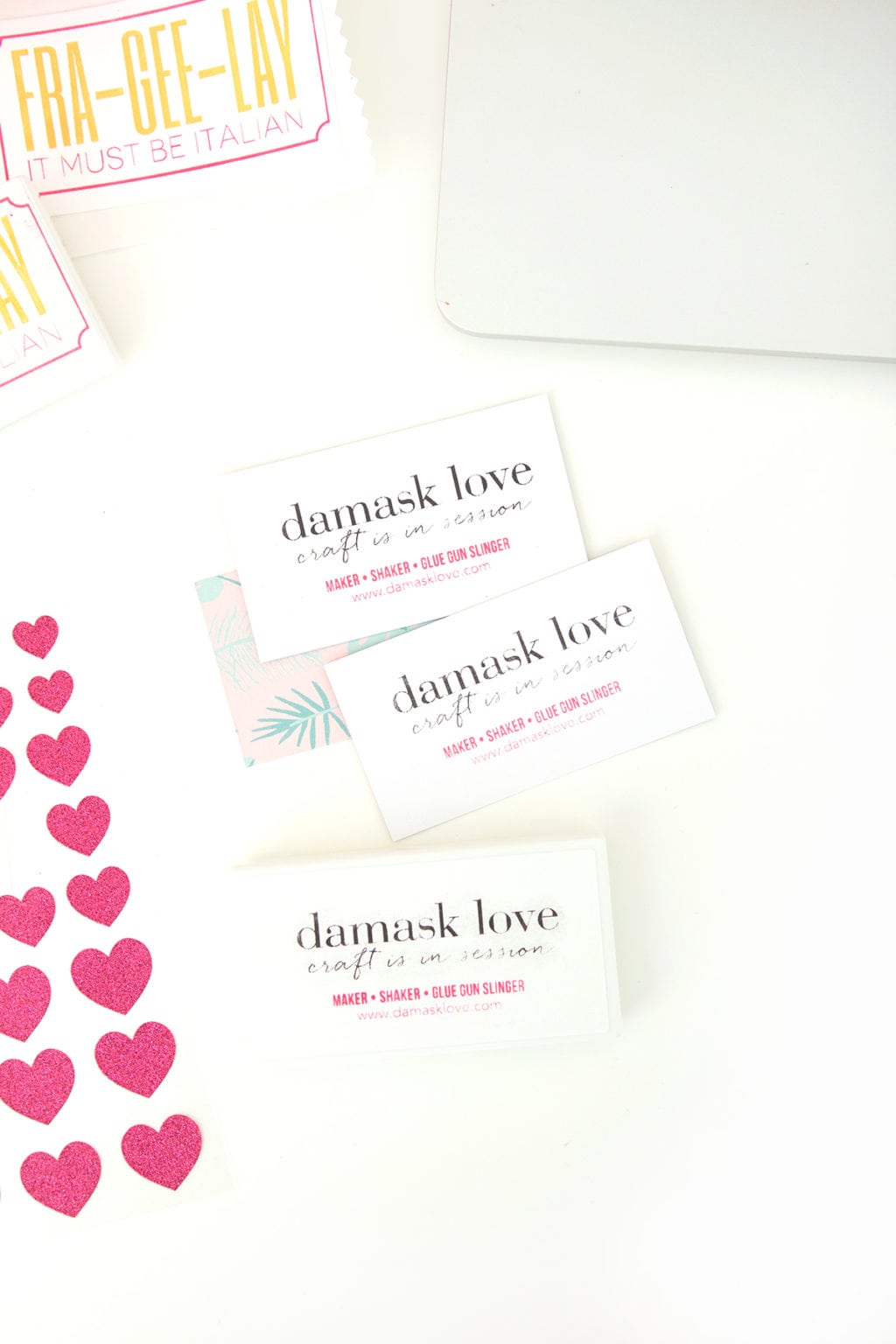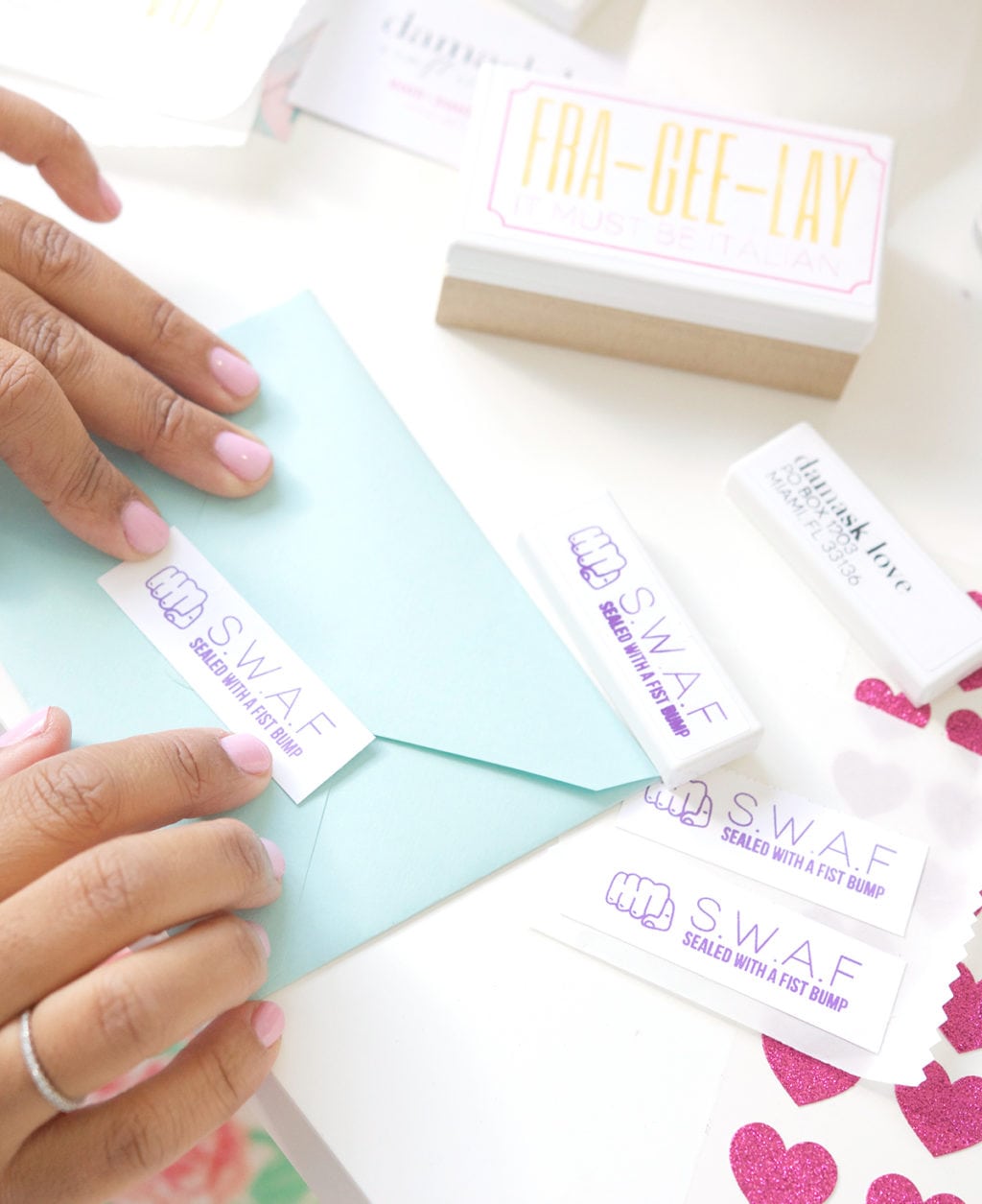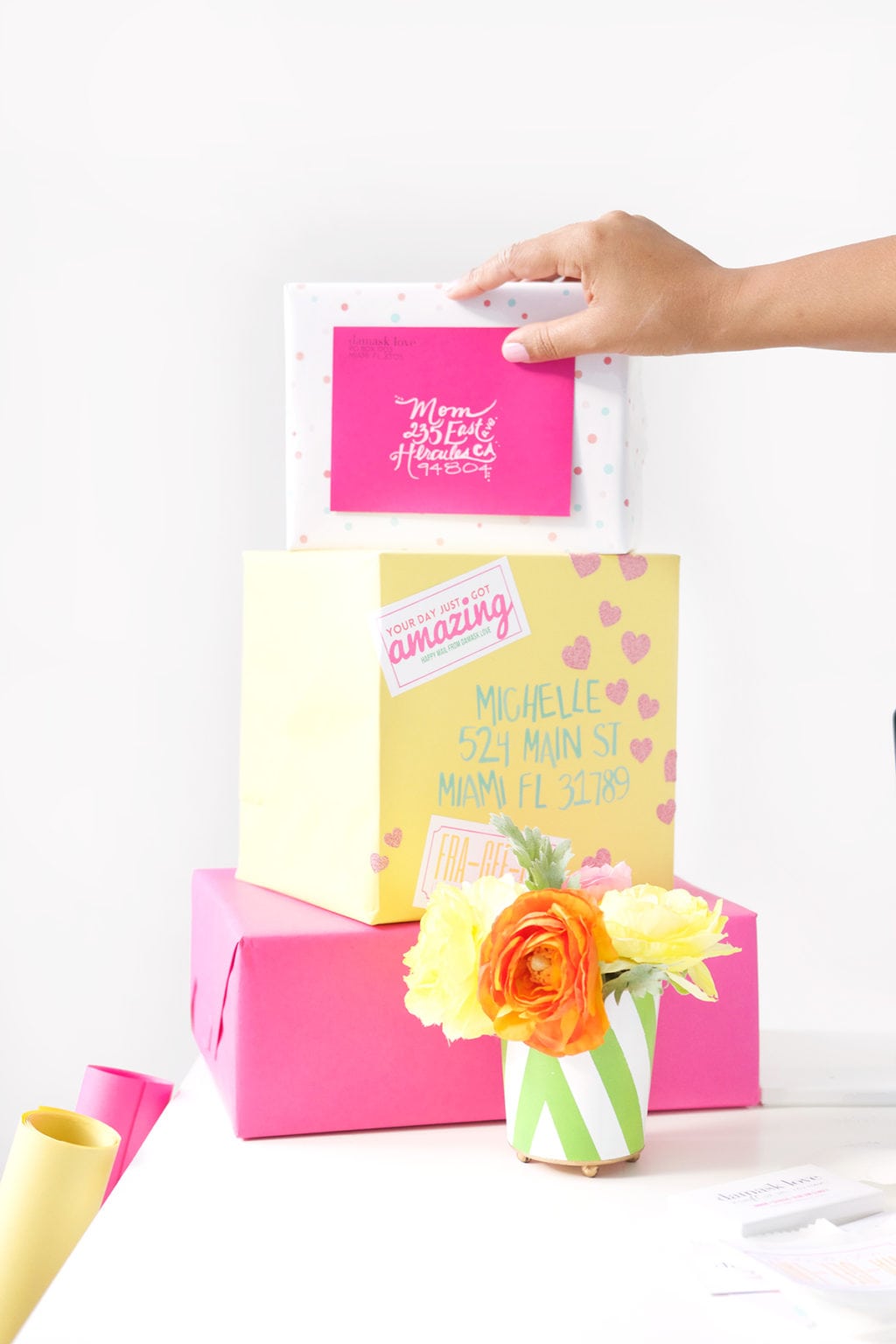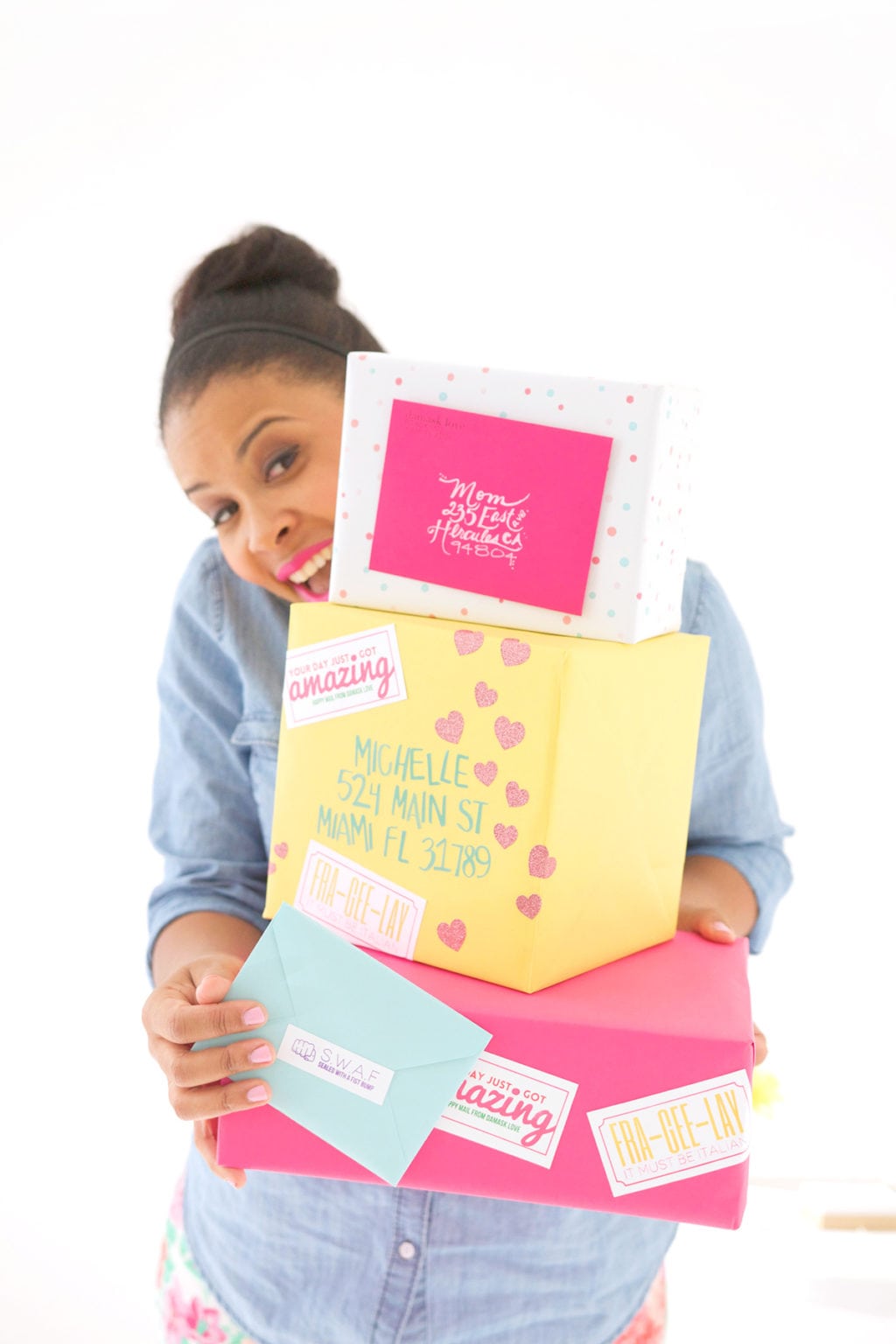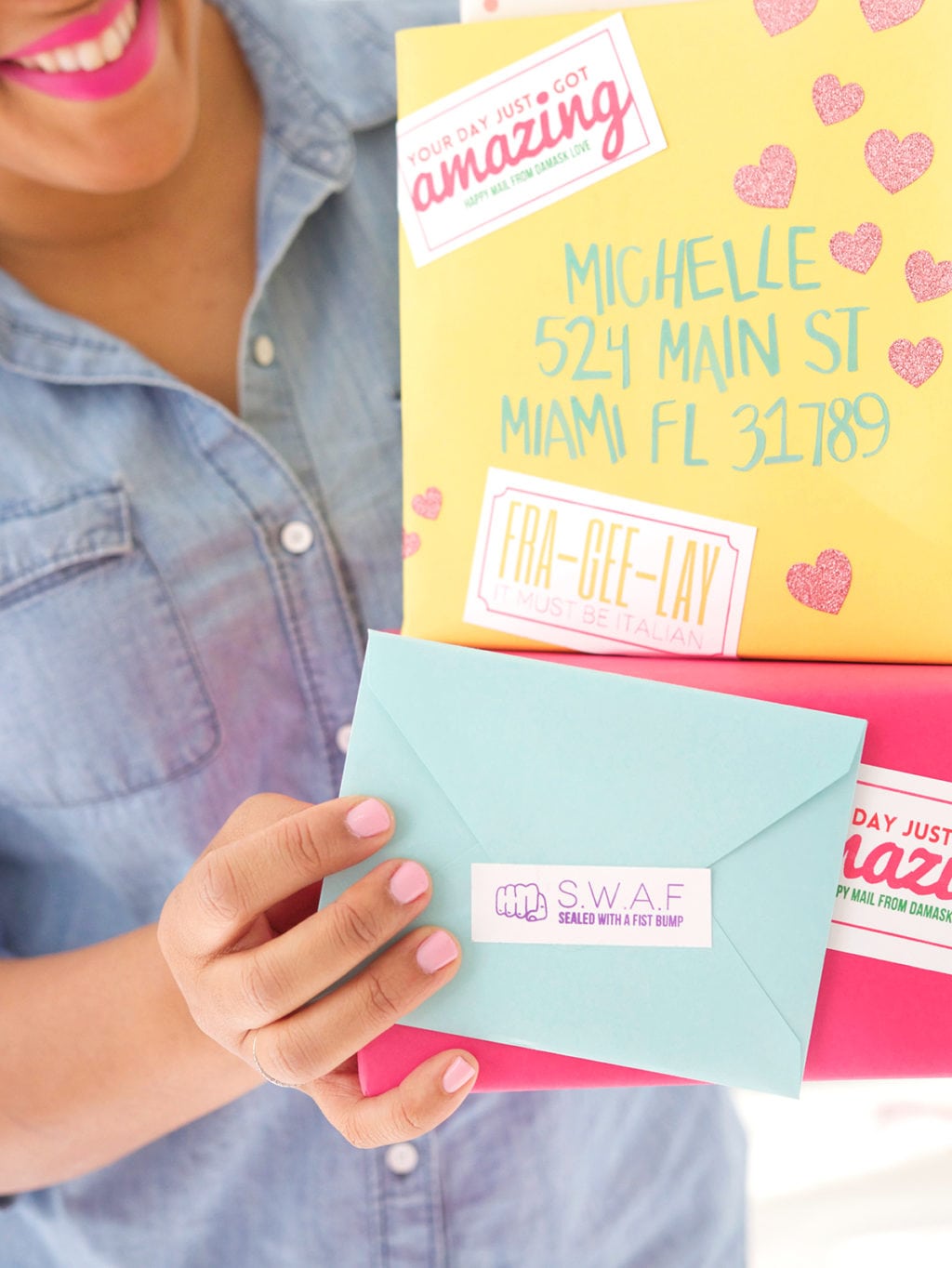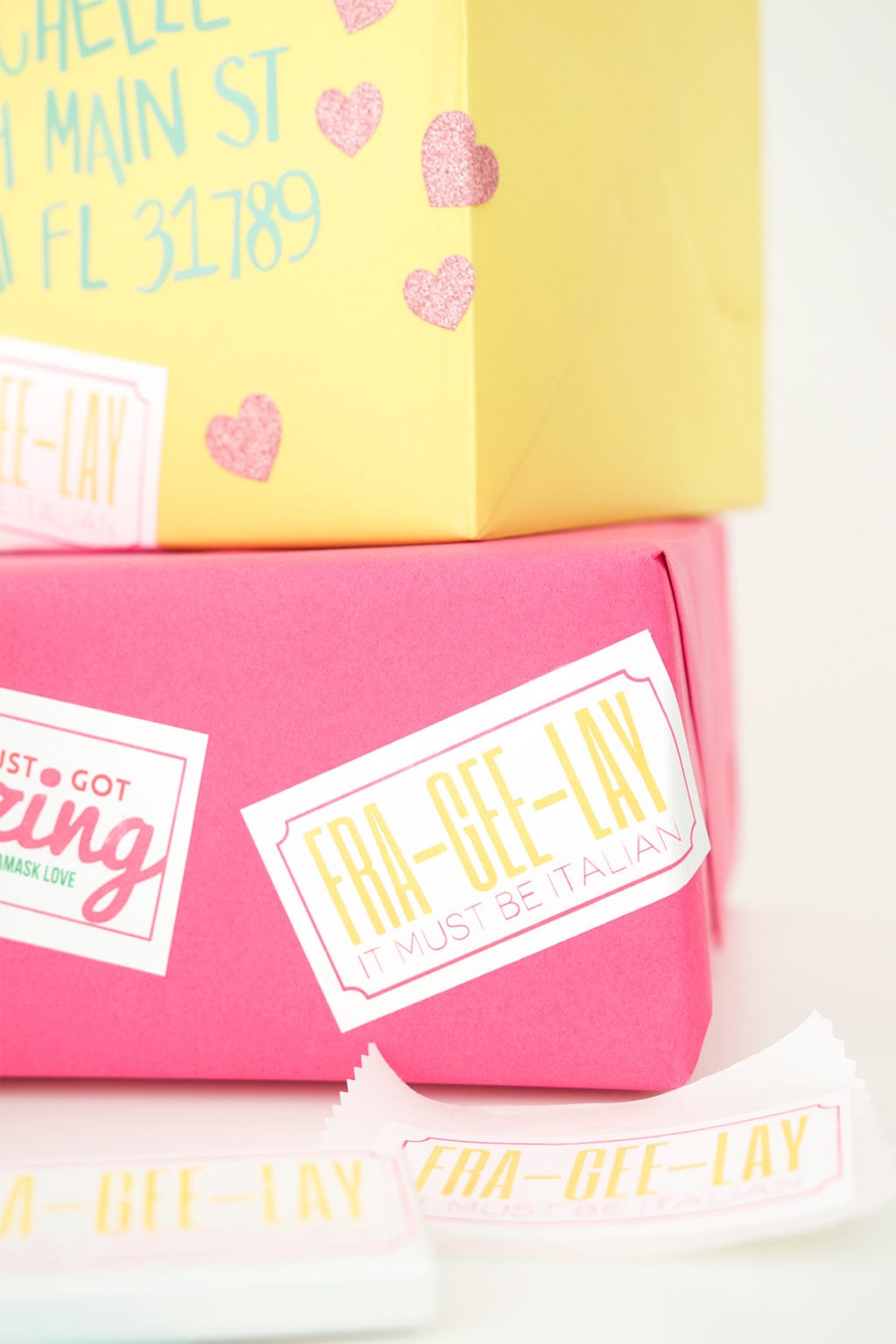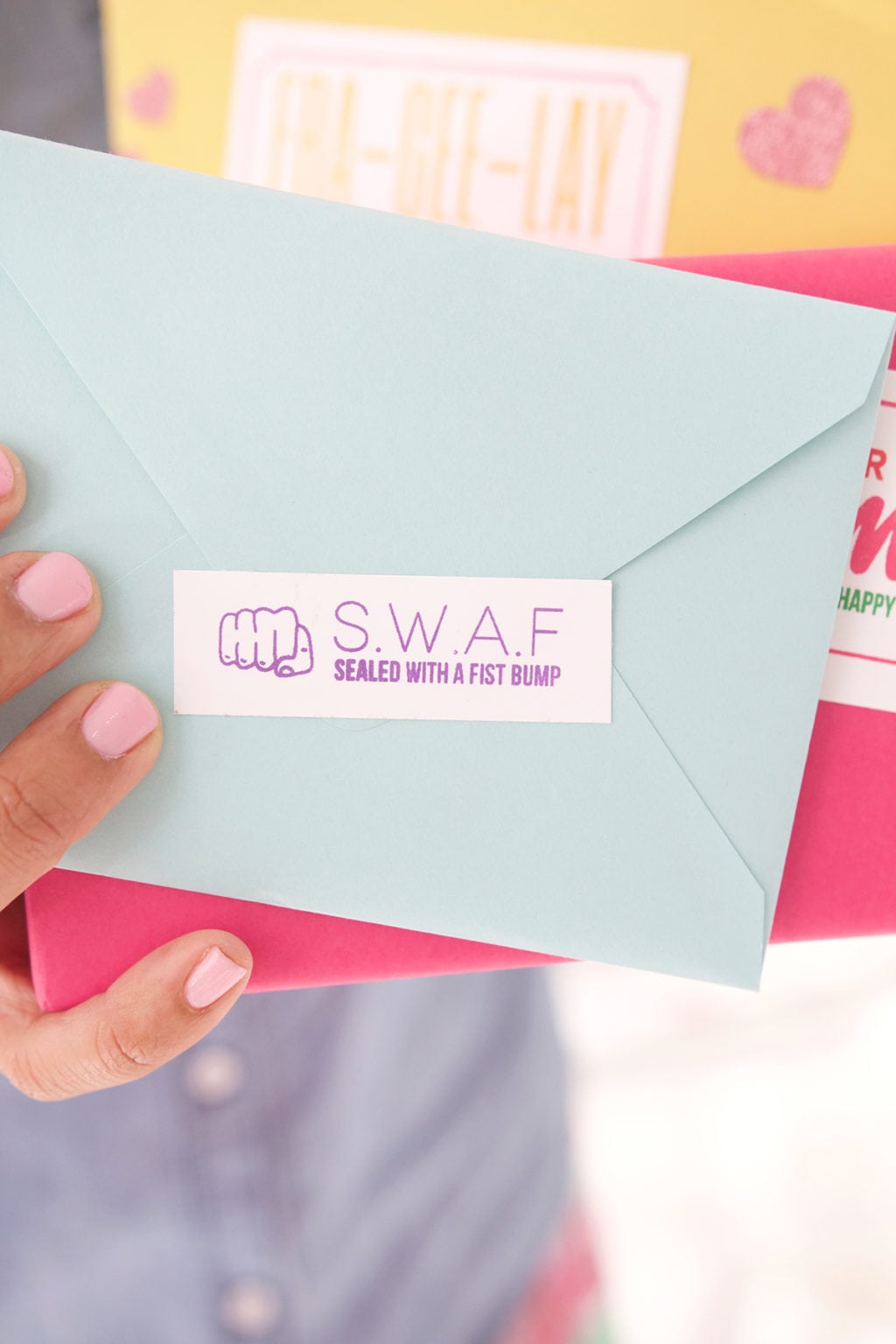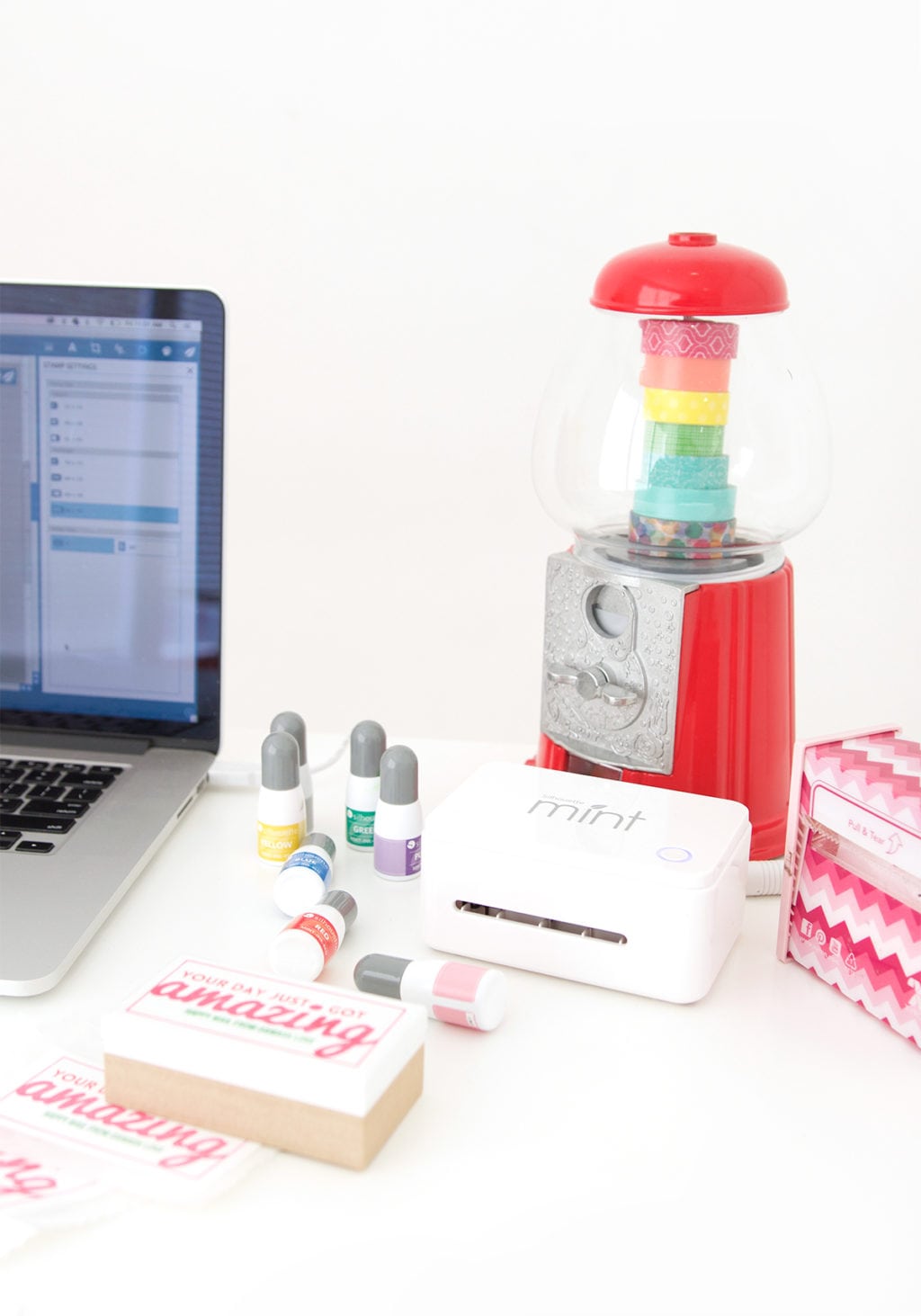 How would your personalize your brand with the Mint?
Photography: Michelle Brener Photography