I'm no stranger to crafting with a mail tube. I guess all my other mail tube projects have been leading up to this mail tube project. It's the big mamma jamma of all mail tube projects. Pretty sure that's the first time that sentence have ever been written.
If ever there was a time when my crafting obsession came roaring through, it was when I came across a four-foot-tall mail tube and thought, "hmm, that'd make an awesome pencil piggy bank." When you see how this giant mail tube piggy bank came together, you'll be running for the nearest office supply store. It's easy. Super-deee-duper easy. Let's go:
HOW TO MAKE THE BOTTOM OF YOUR PENCIL PIGGY BANK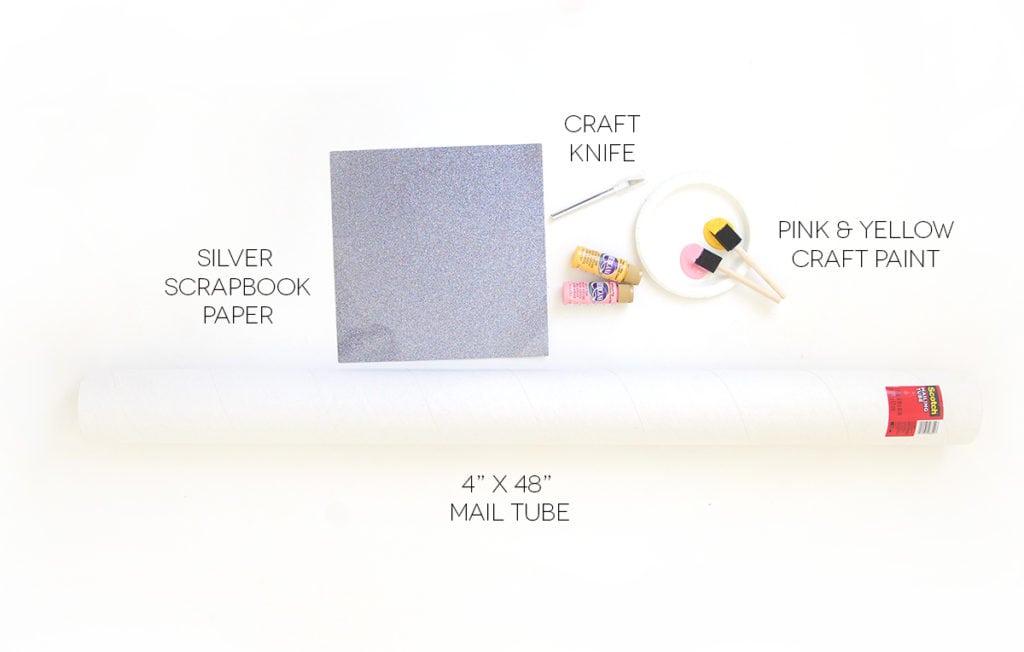 You'll need:
a 4″x 48″ Scotch Mail Tube
silver scrapbook paper
pink and yellow craft paint
a craft knife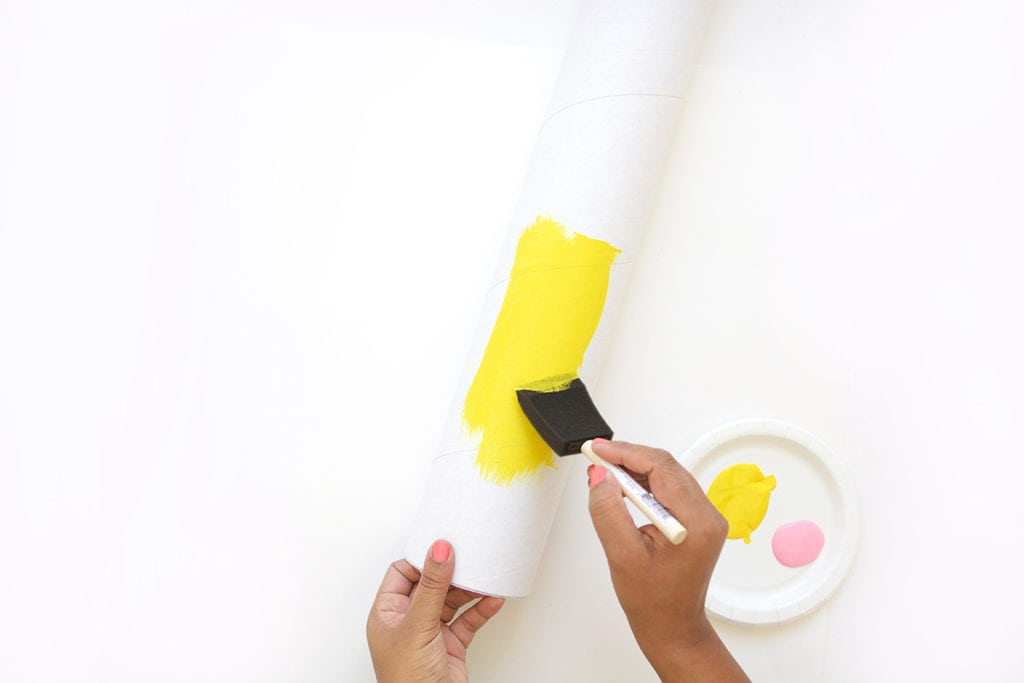 Paint the mail tube with yellow paint – leaving about 5″ of unpainted surface at the bottom of it.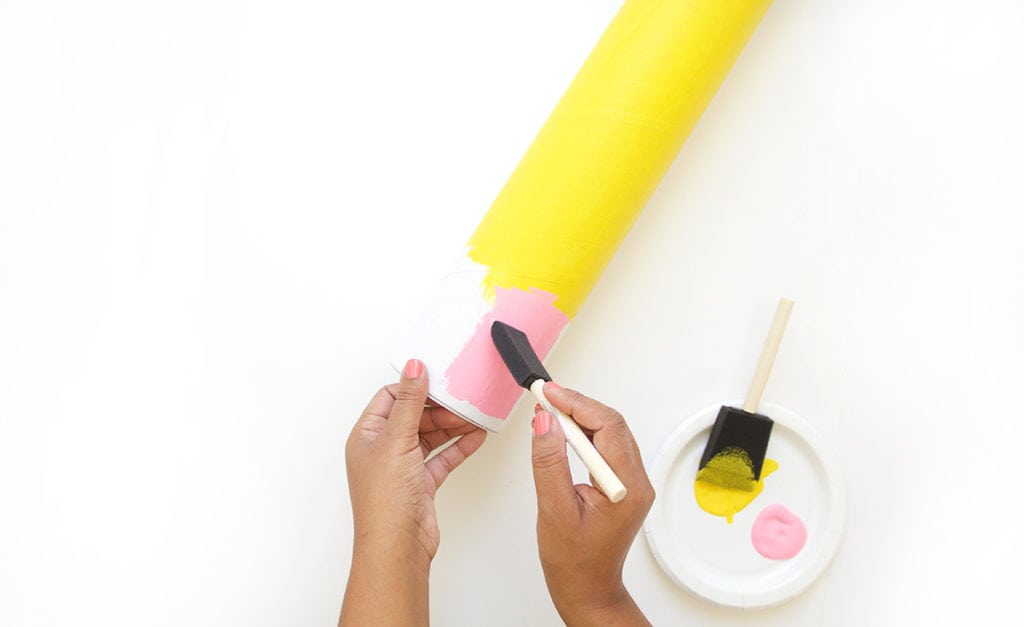 Paint the bottom 5″ of the tube with pink paint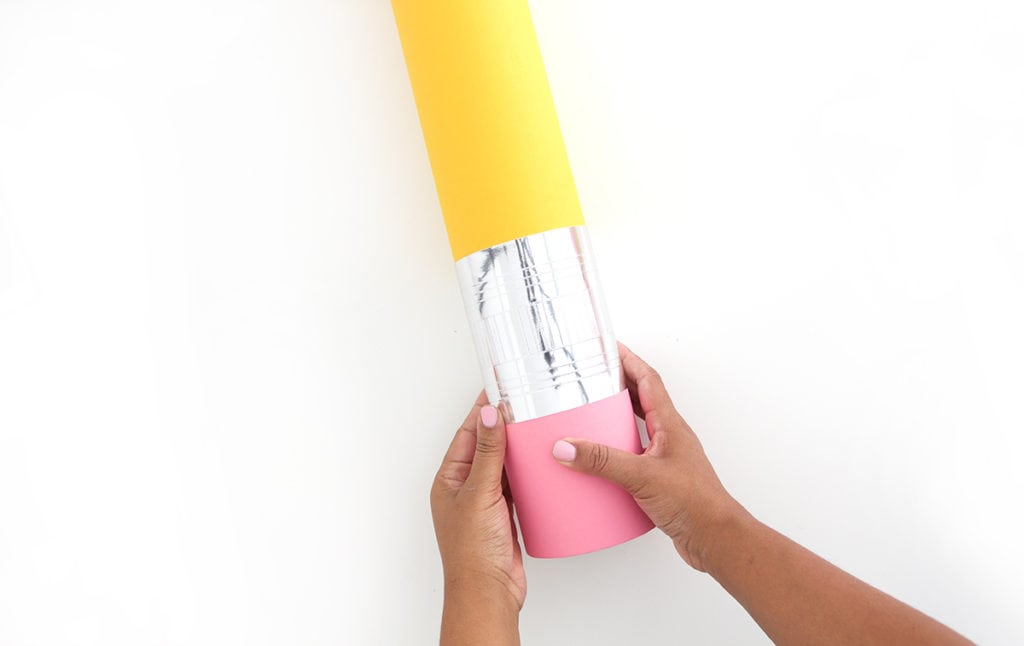 Cut the silver paper and wrap it around the bottom of the mail tube. You can adhere it with glue or double sided adhesive. I added some score lines to my silver paper to make it look more like a pencil but that's up to you!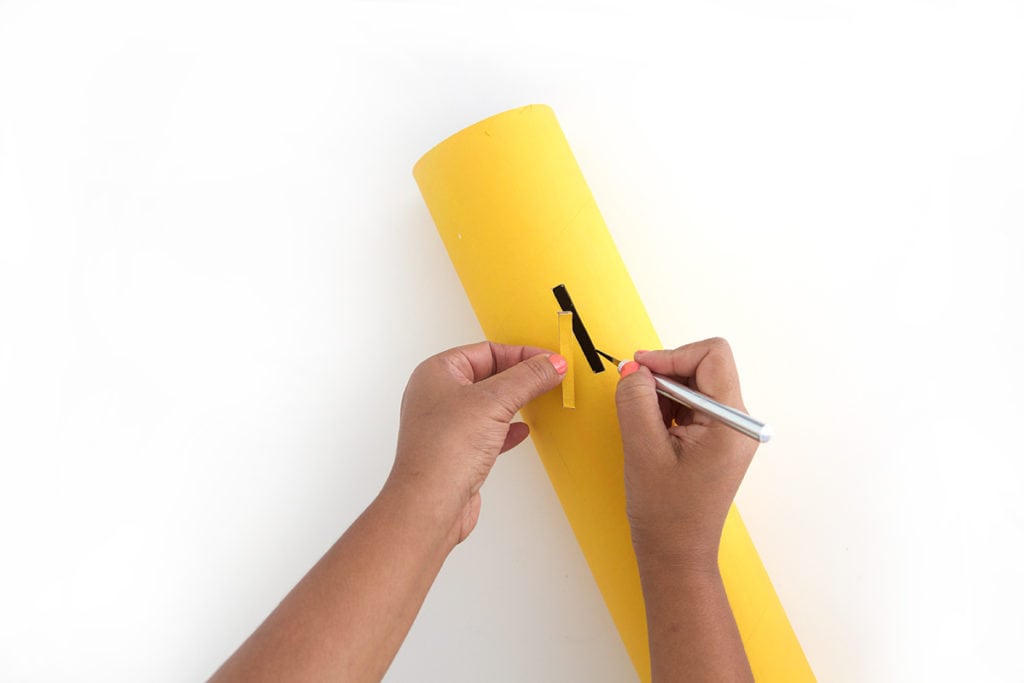 Trim a slit in the side of the mail tube for all that money you'll be stashing away!
HOW TO MAKE THE TOP OF YOUR PENCIL PIGGY BANK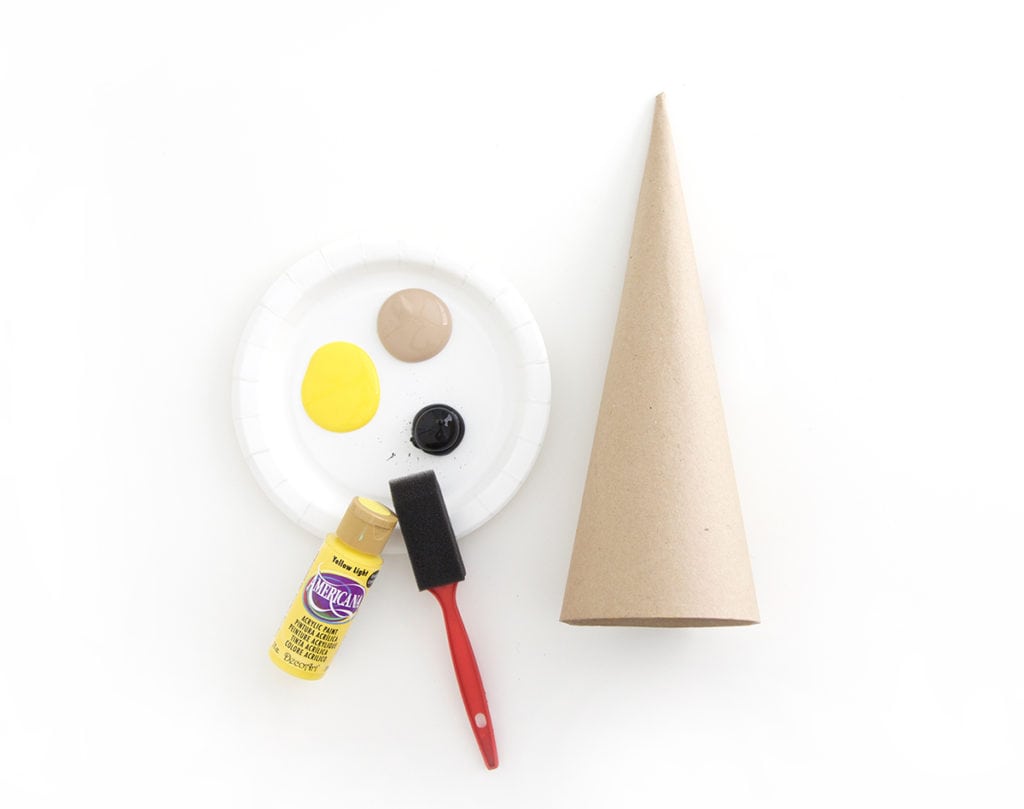 You'll Need:
Yellow, black, tan colored paint
foam brush
4″ paper mache cone
hot glue gun – not pictured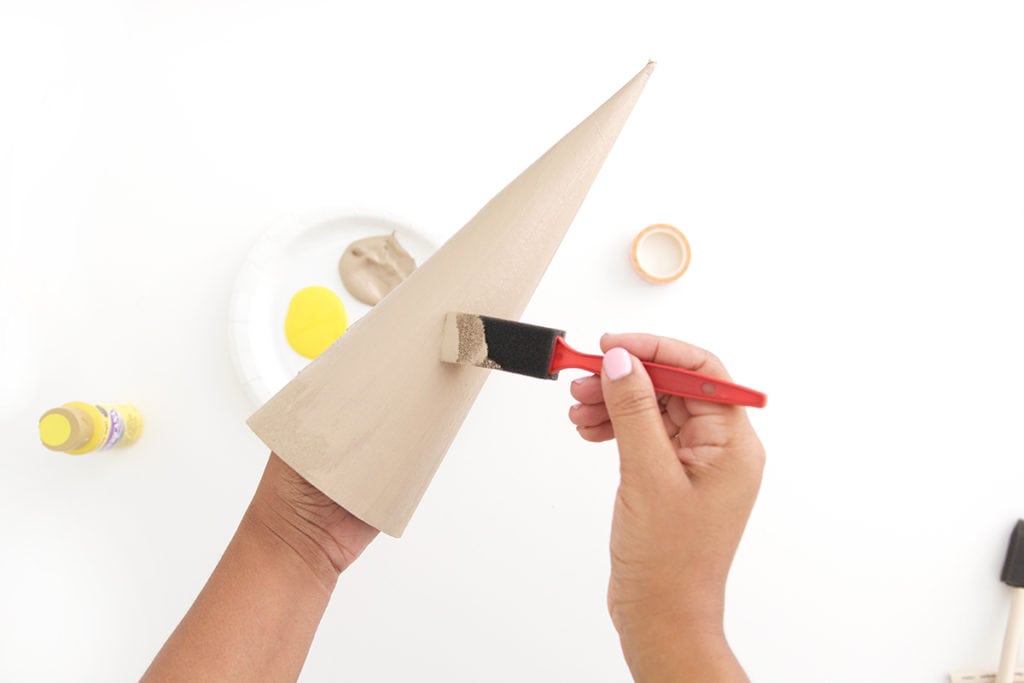 Paint the entire cone with tan paint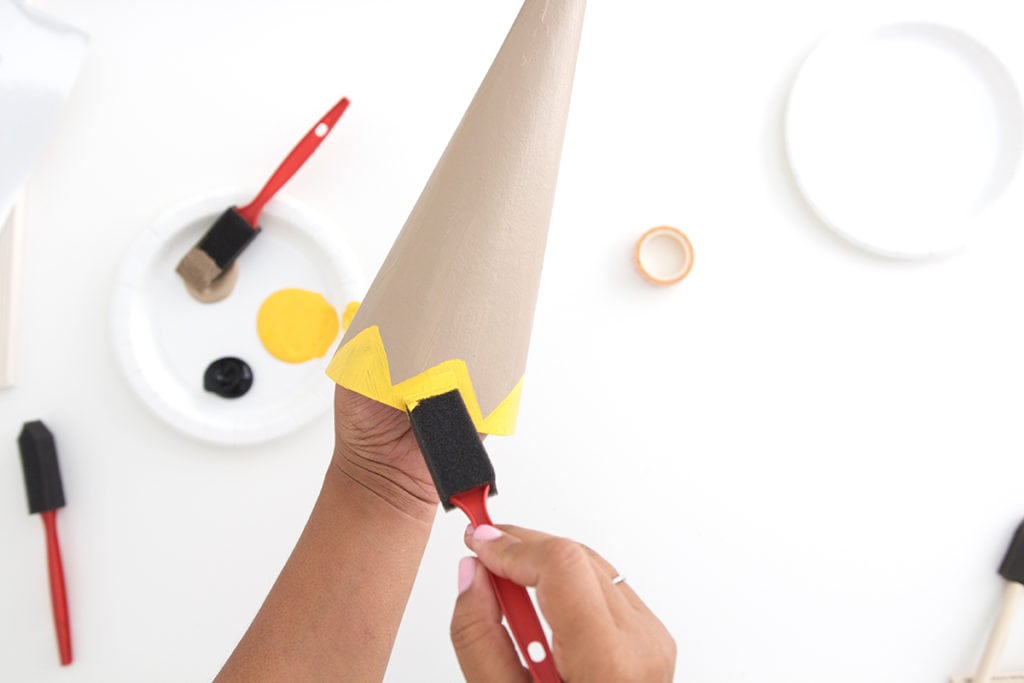 Paint a zig-zag pattern with yellow paint. You'll need a few coats of yellow paint to make sure it's fully opaque and not tan paint is showing through.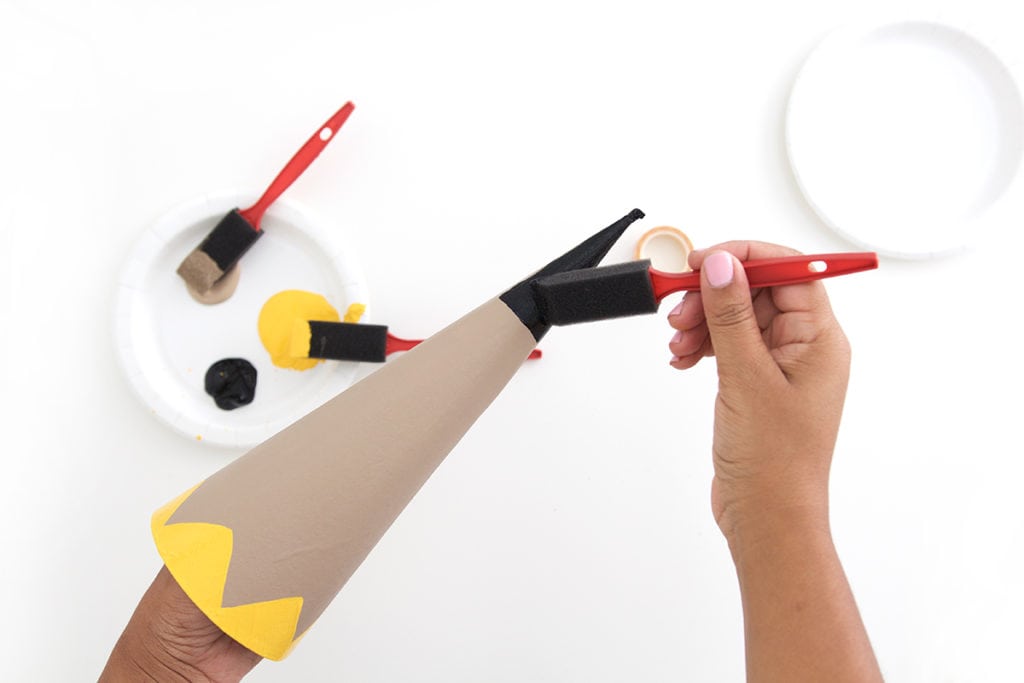 Paint the "lead" with black paint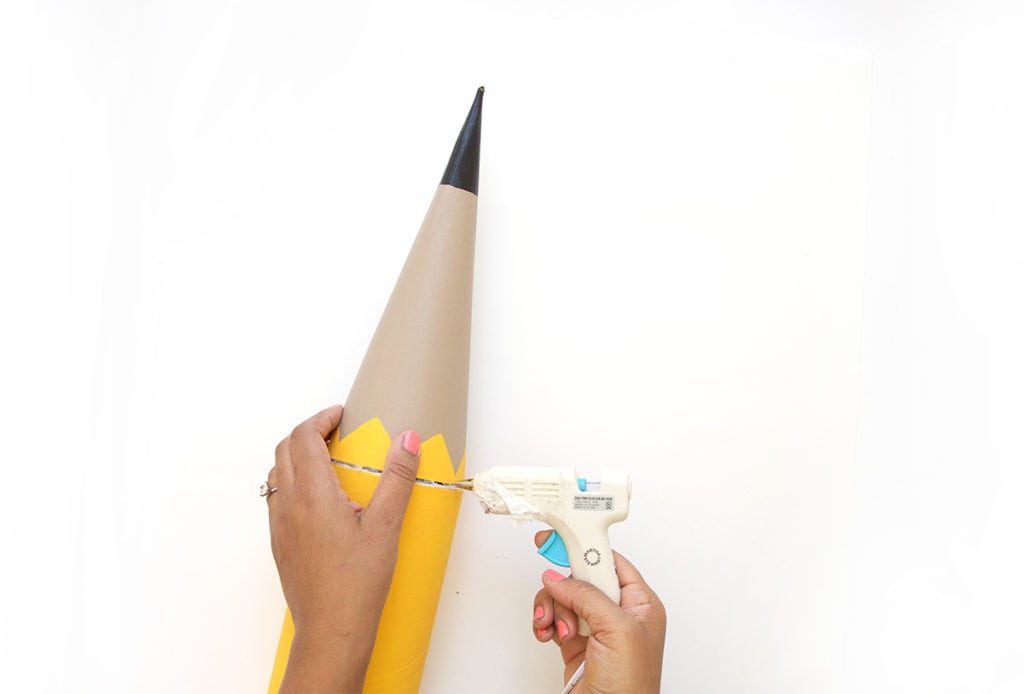 Use a hot glue gun to adhere the top of the pencil onto the mail tube. When you've done this, you can finish off the project by adding some more yellow paint any exposed glue to make for a seamless look.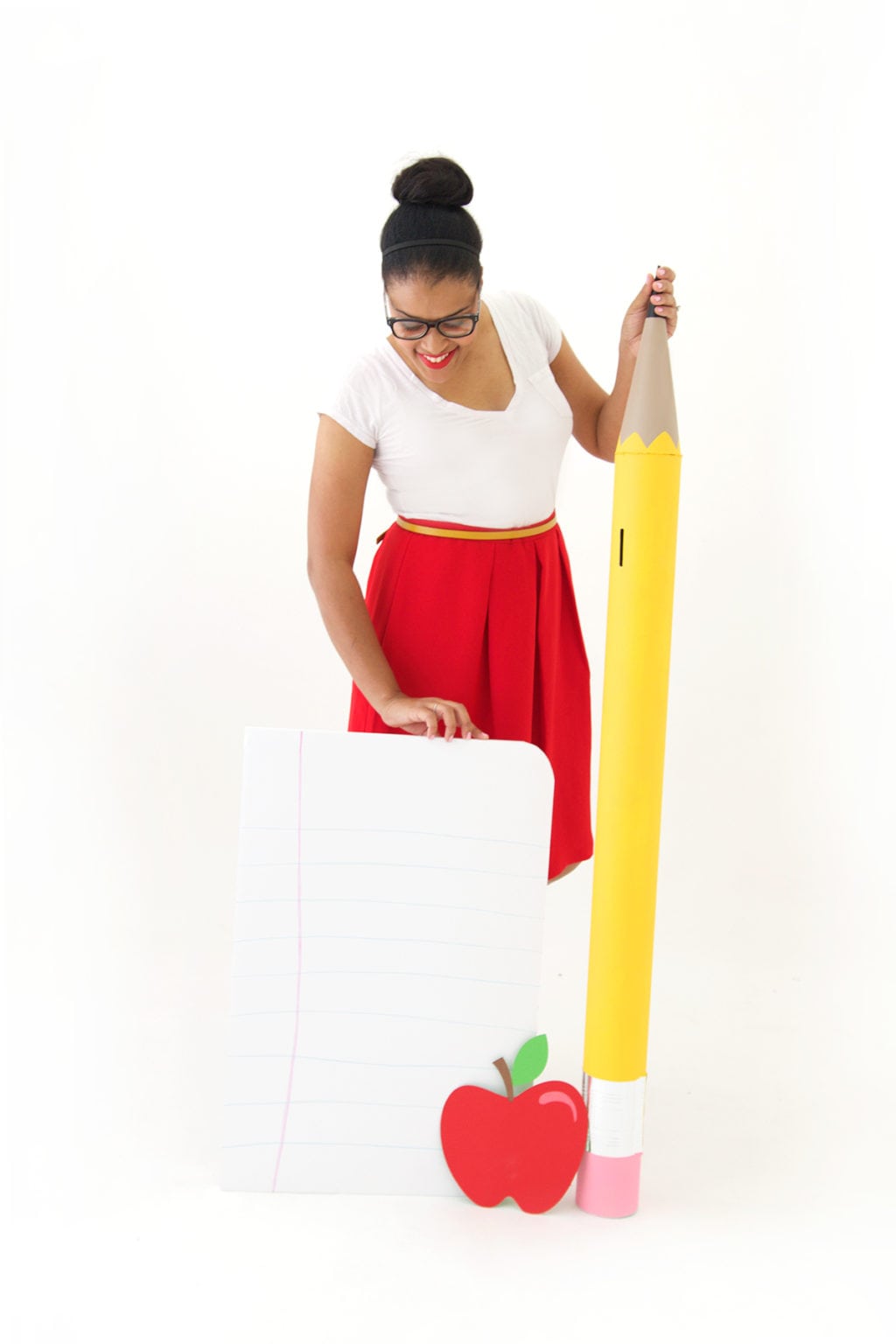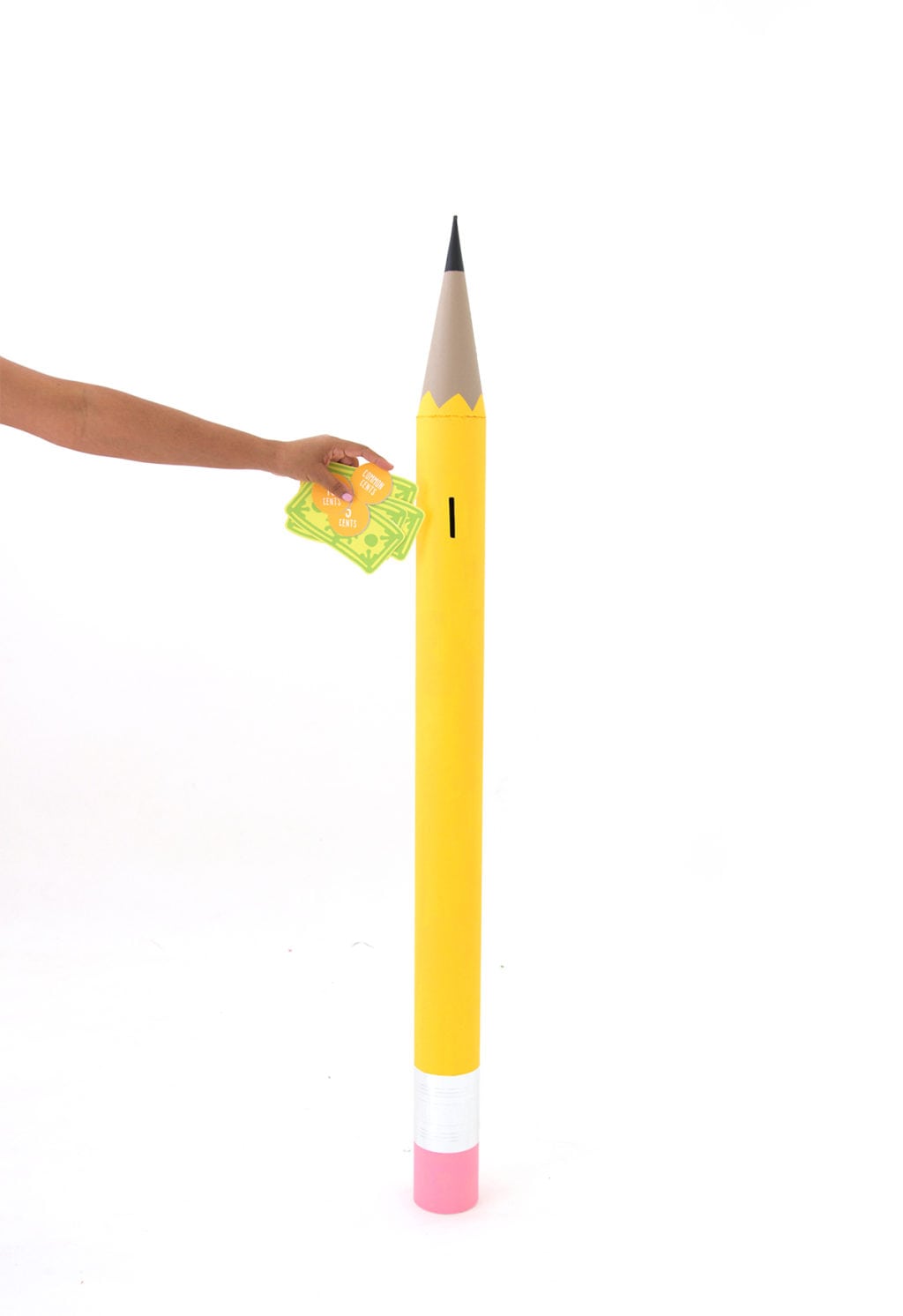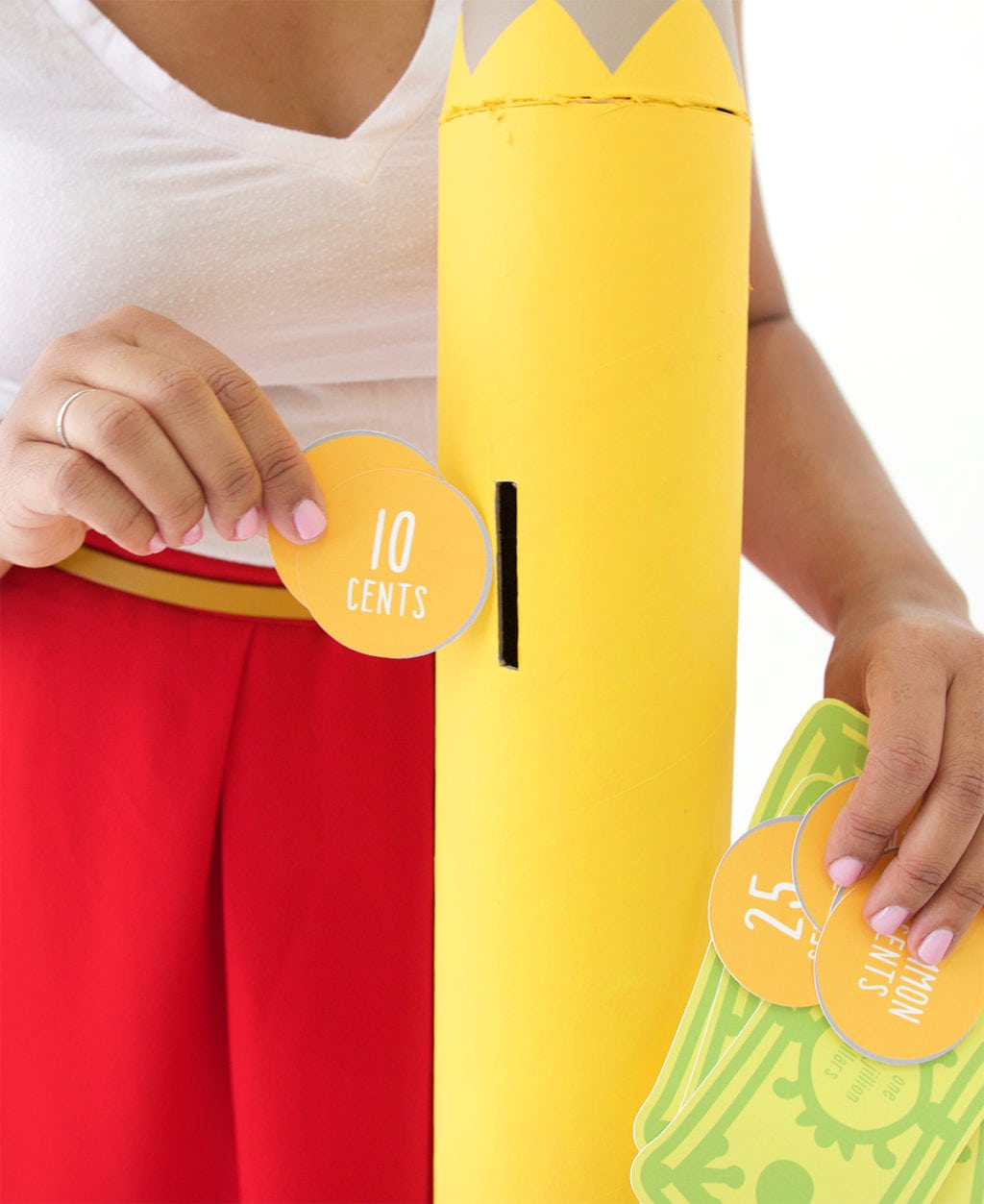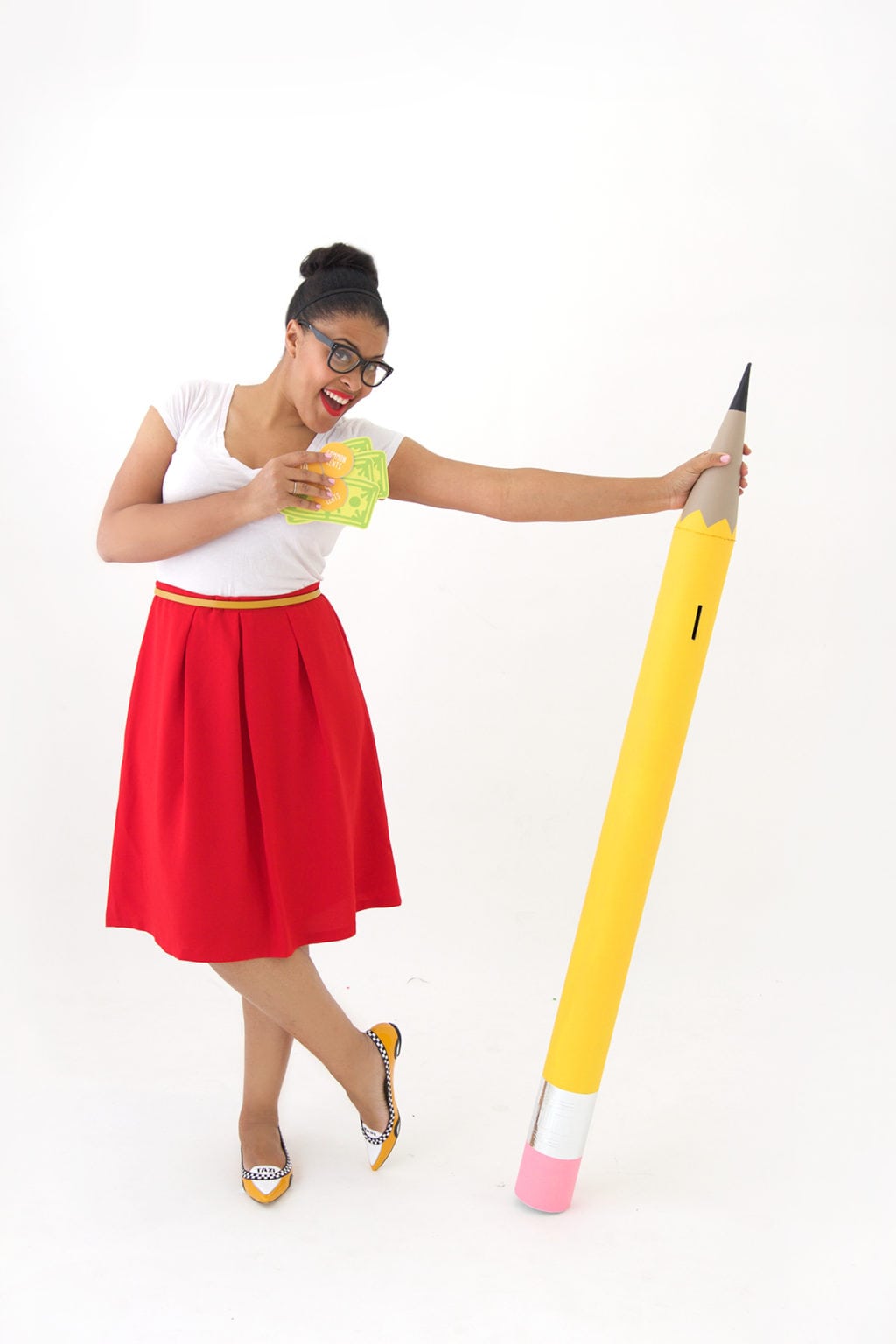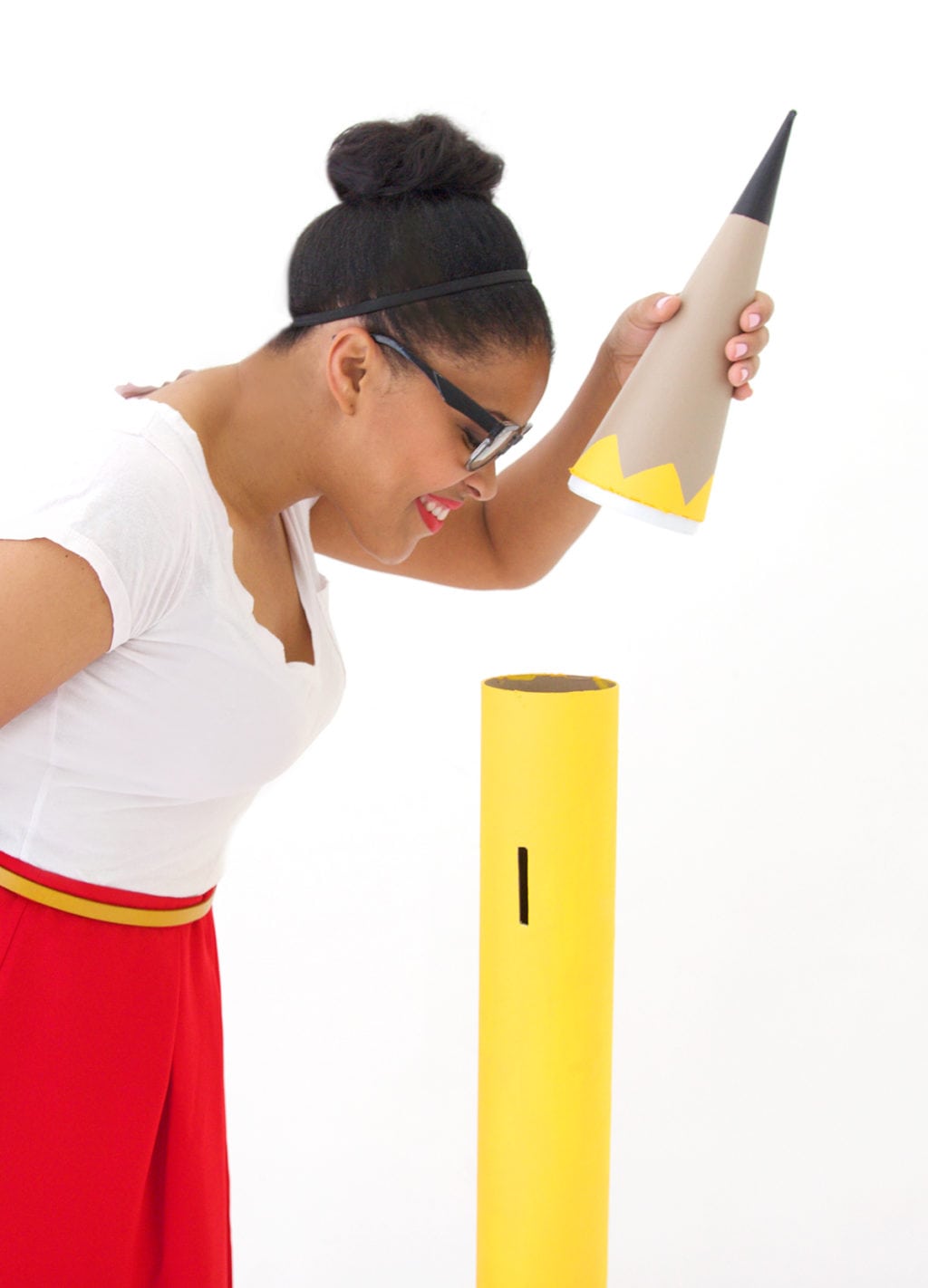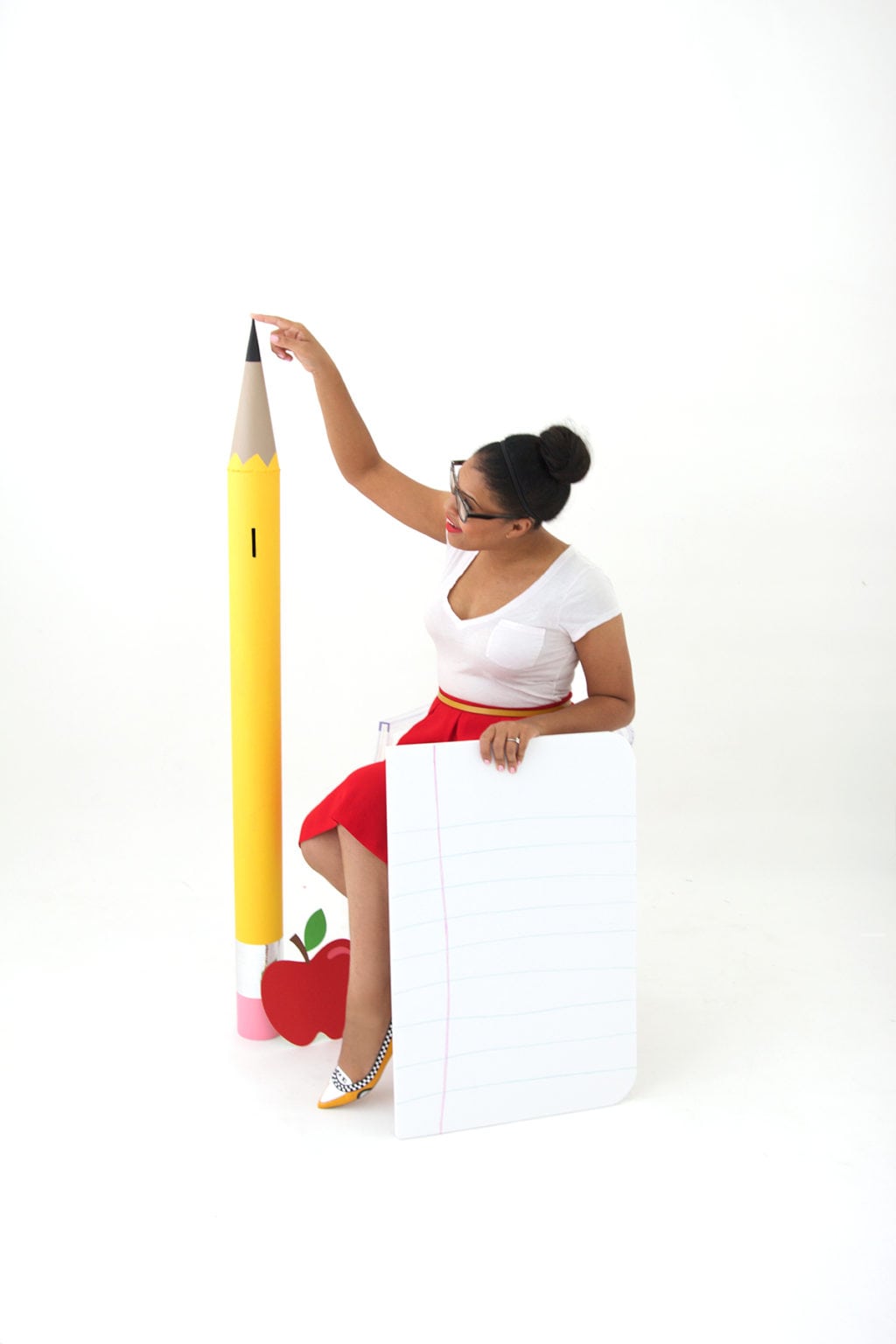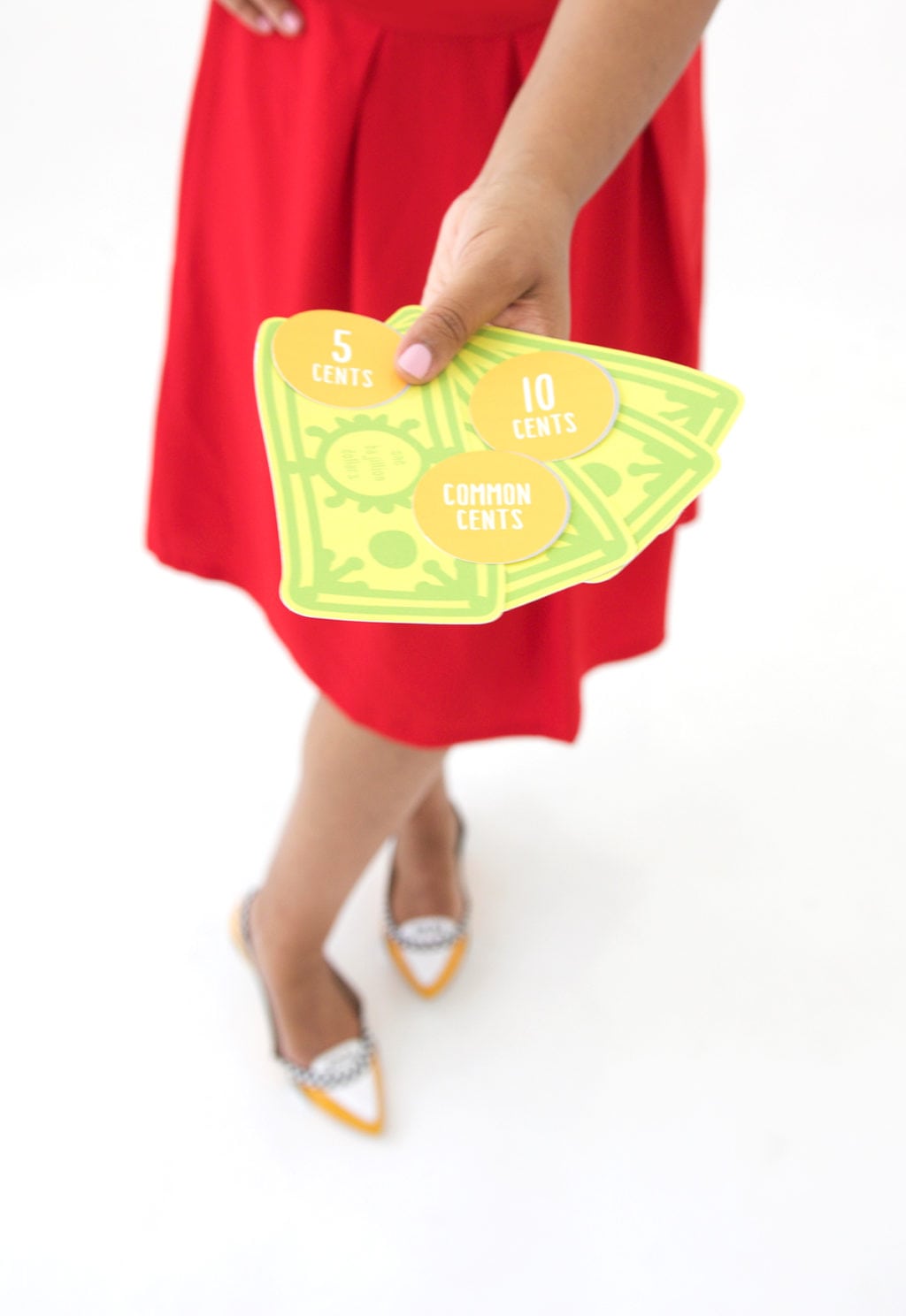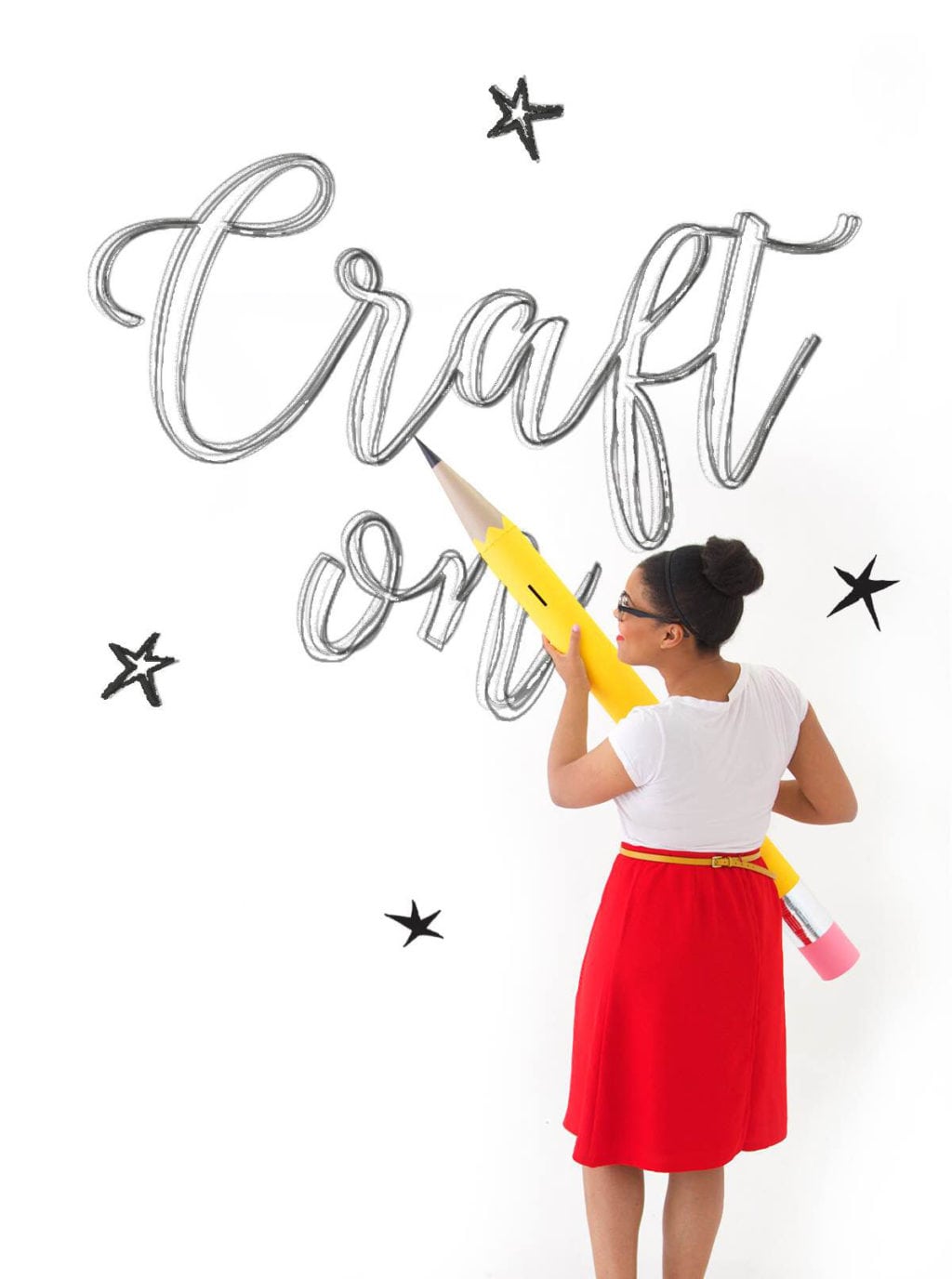 Are you ready to put away some pennies in your own giant pencil piggy bank?! This bad boy was a blast to make and so so easy. Oh – and did I mention it's cheap!? All the supplies ring in at about $20 bucks – and even less if you just use a mail tube that you receive in the actual mail!
Photography: Michelle Brener Photography