Don't you love it when one project can do double duty. It's sort of like when I figured out that I can pour cake batter into the waffle maker and make wafflecakes. Oh. you didn't know about that? Is your mind so blown right now. Wafflecakes are the most awesome. They are the reason I go to the gym. They are the reason my thighs touch…and I am so, totally okay with that. Amen for wafflecakes…and double duty DIYs.
Yesterday's pretend play market quickly becomes an adorable sweet shoppe with a stash of new, handmade treats and a new vinyl awning. Just like yesterday's pretend play market, all the items on the shelves were created with my Cricut Explore and you can access each of these projects by hitting up the Damask Love Brand Page.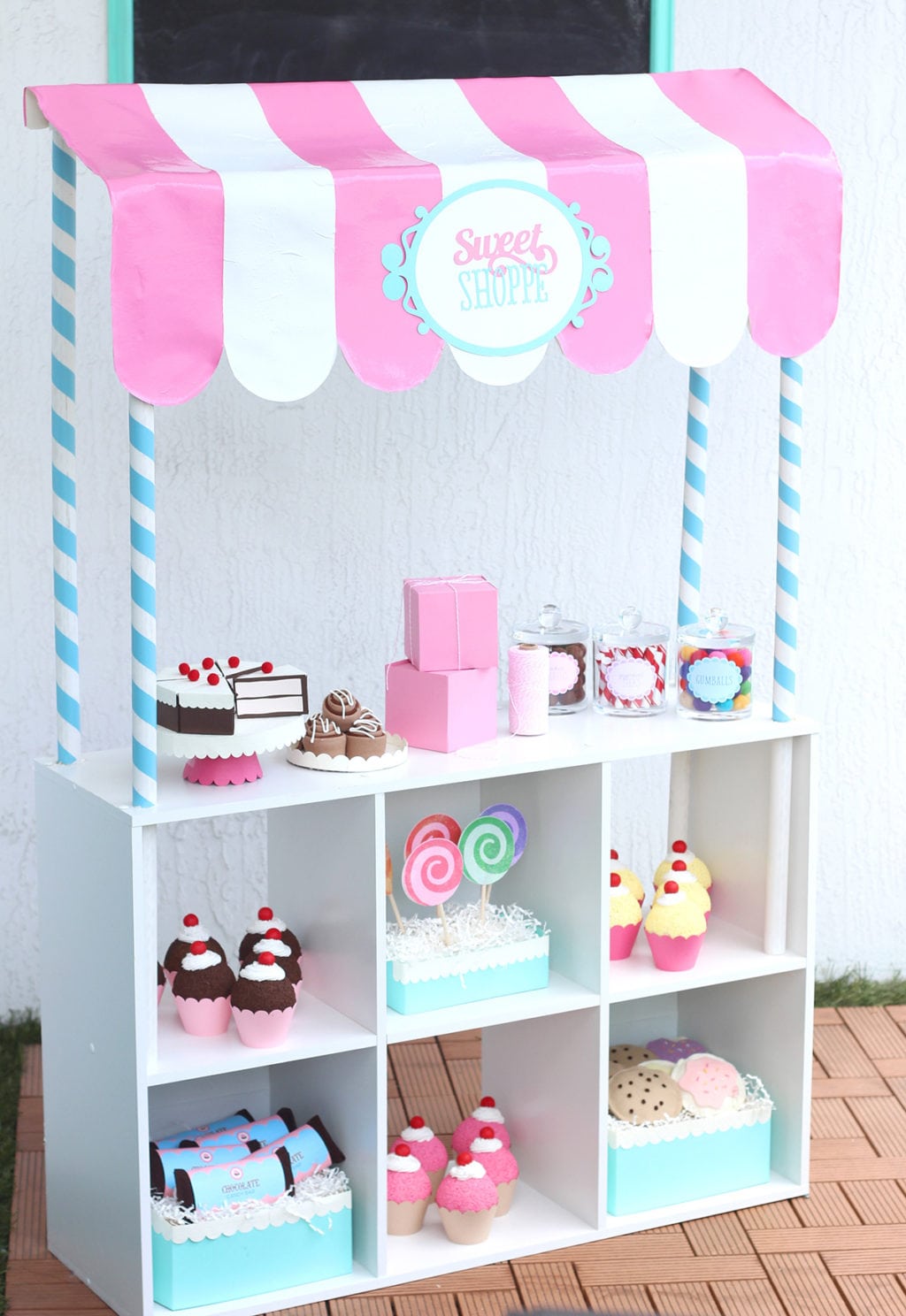 I filled the shelves of this sweet shoppe with felt chocolate bars, styrofoam cupcakes, paper lollipops, felt cookies, a paper cake, felt cinnamon rolls, felt gumballs and wooden peppermint sticks. The cuteness cannot be contained, people.
For the cupcakes, I painted styrofoam balls and adhered them to a paper cupcake wrappers that I cut using the Explore. To give each cupcake a whipped frosting top, I used Plaid Crafts Collage Clay, which pipes out just like whipped cream and dries to a lightweight foam-like consistency. I topped each cupcake with a wooden bead that I painted red to resemble a little cherry on top.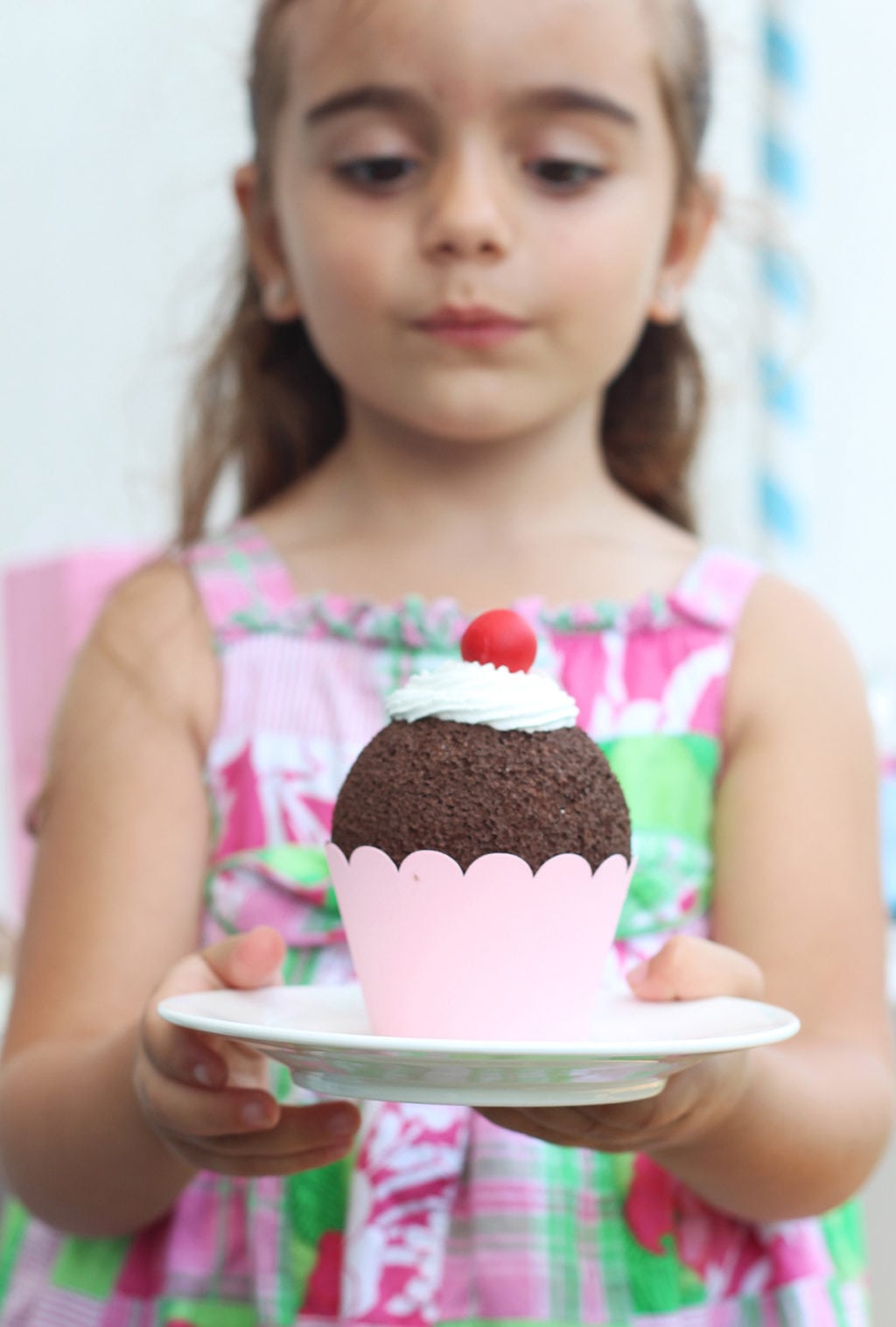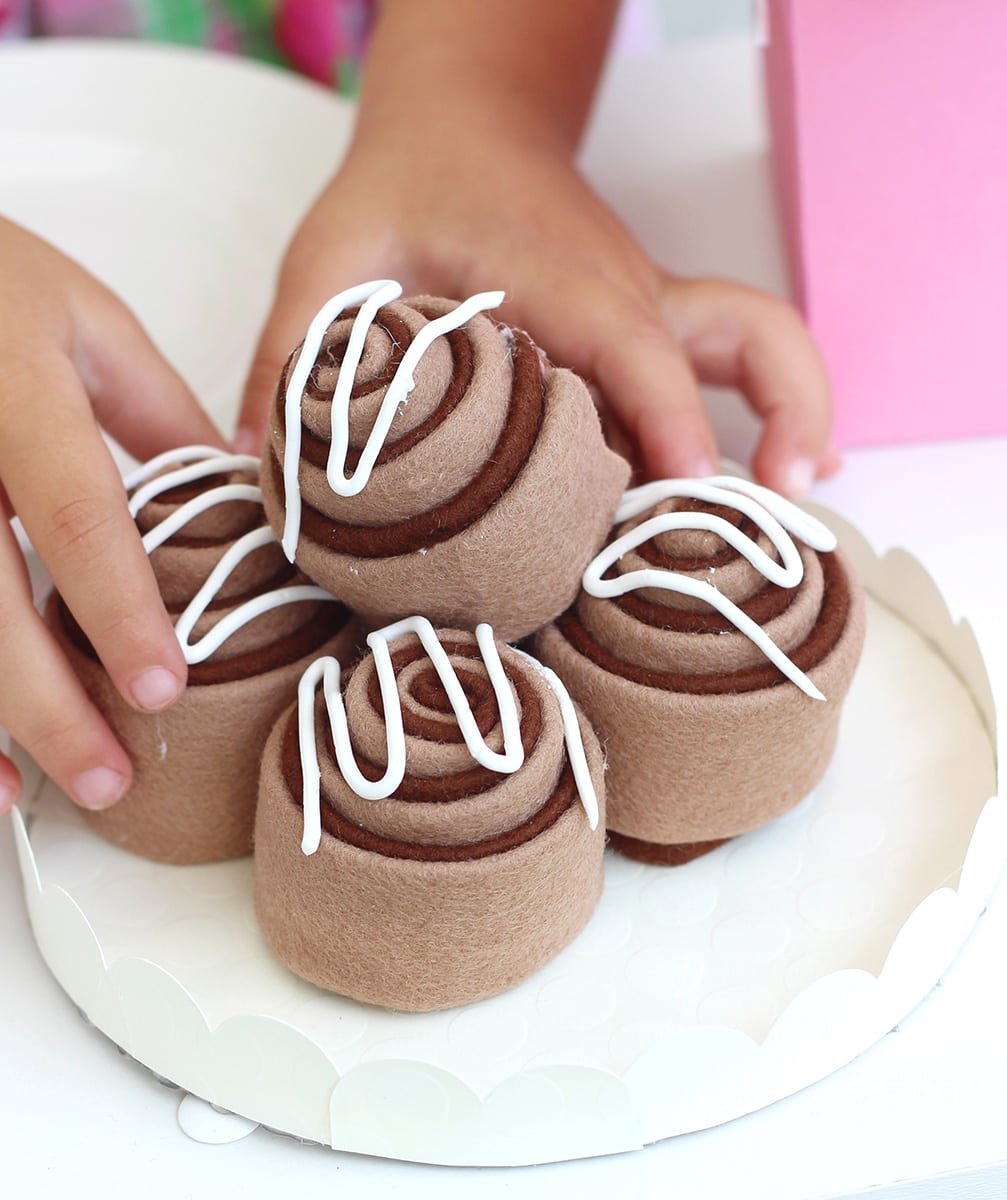 I used the Collage Clay again to create drizzles of frosting on top of the felt cinnamon rolls. So cute, right?!
On top of the sweet shoppe are three canisters filled with felt ball truffles, gumballs and peppermint sticks that I created with wooden dowels that I painted white and decorated with thin strips of red vinyl that I wrapped around.
The easiest project for this sweet shoppe are the Print Then Cut lollipops! I added a layer of iridescent glitter to each one, because…well…it's glitter. And glitter is my lifeline.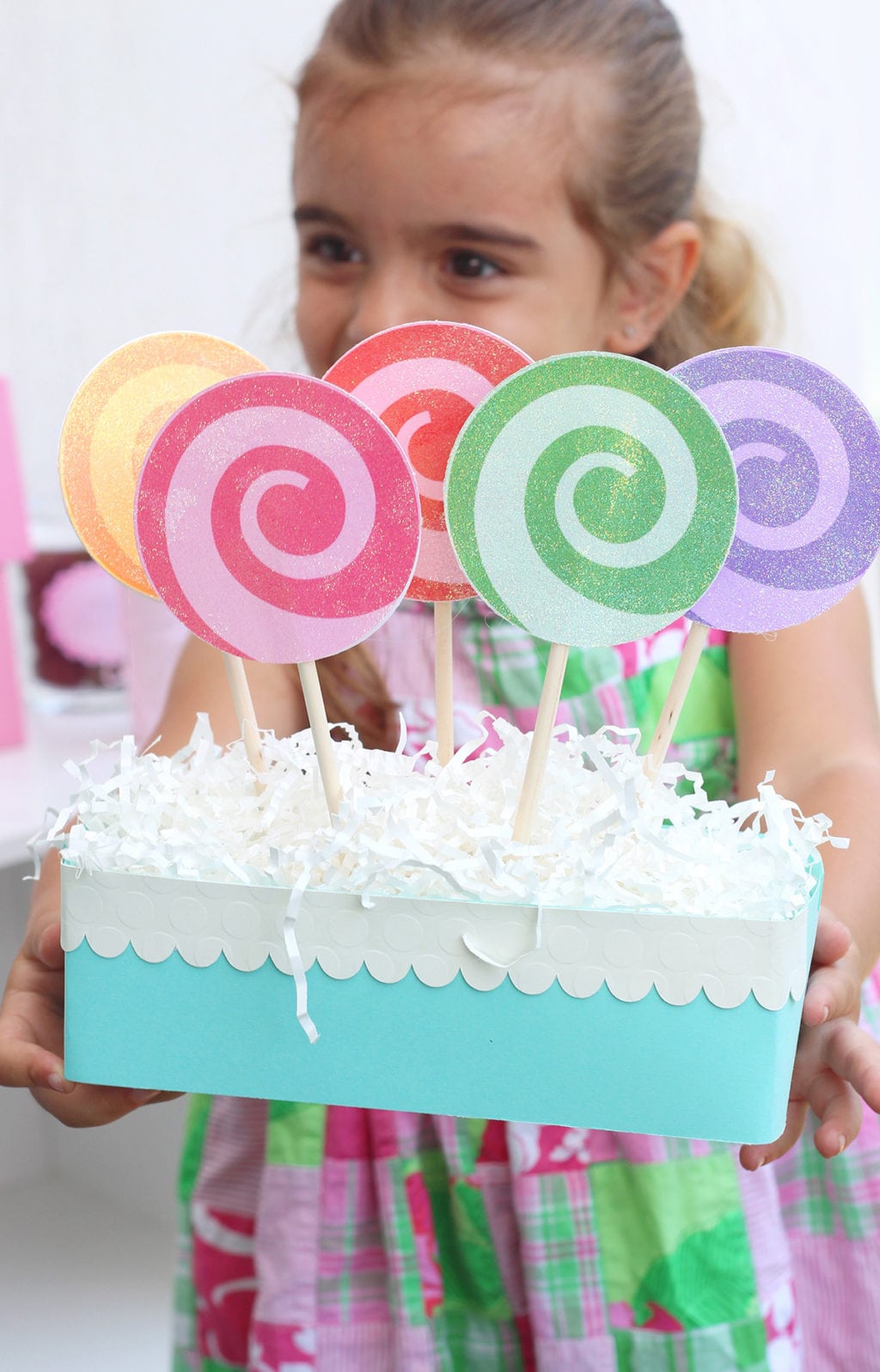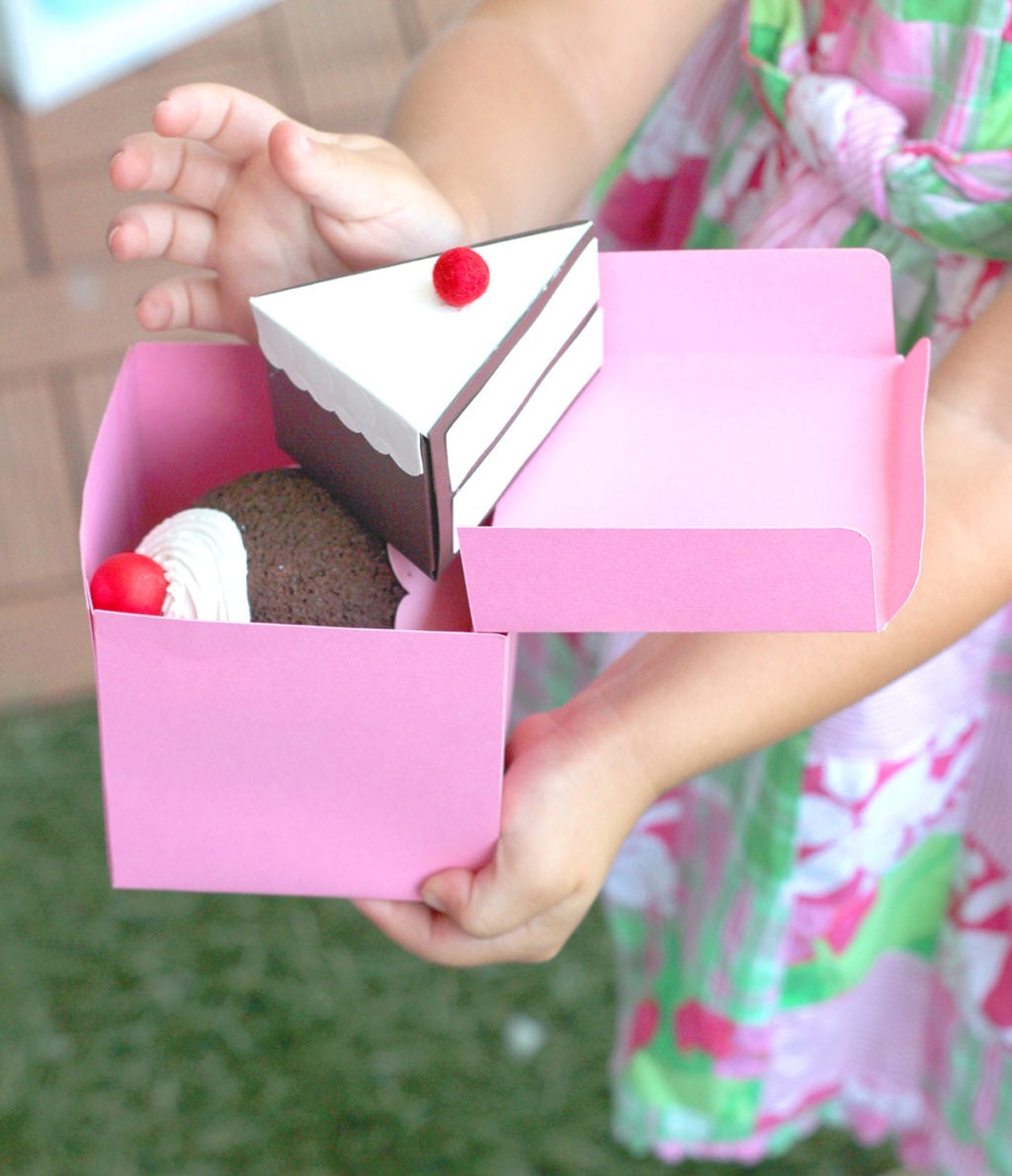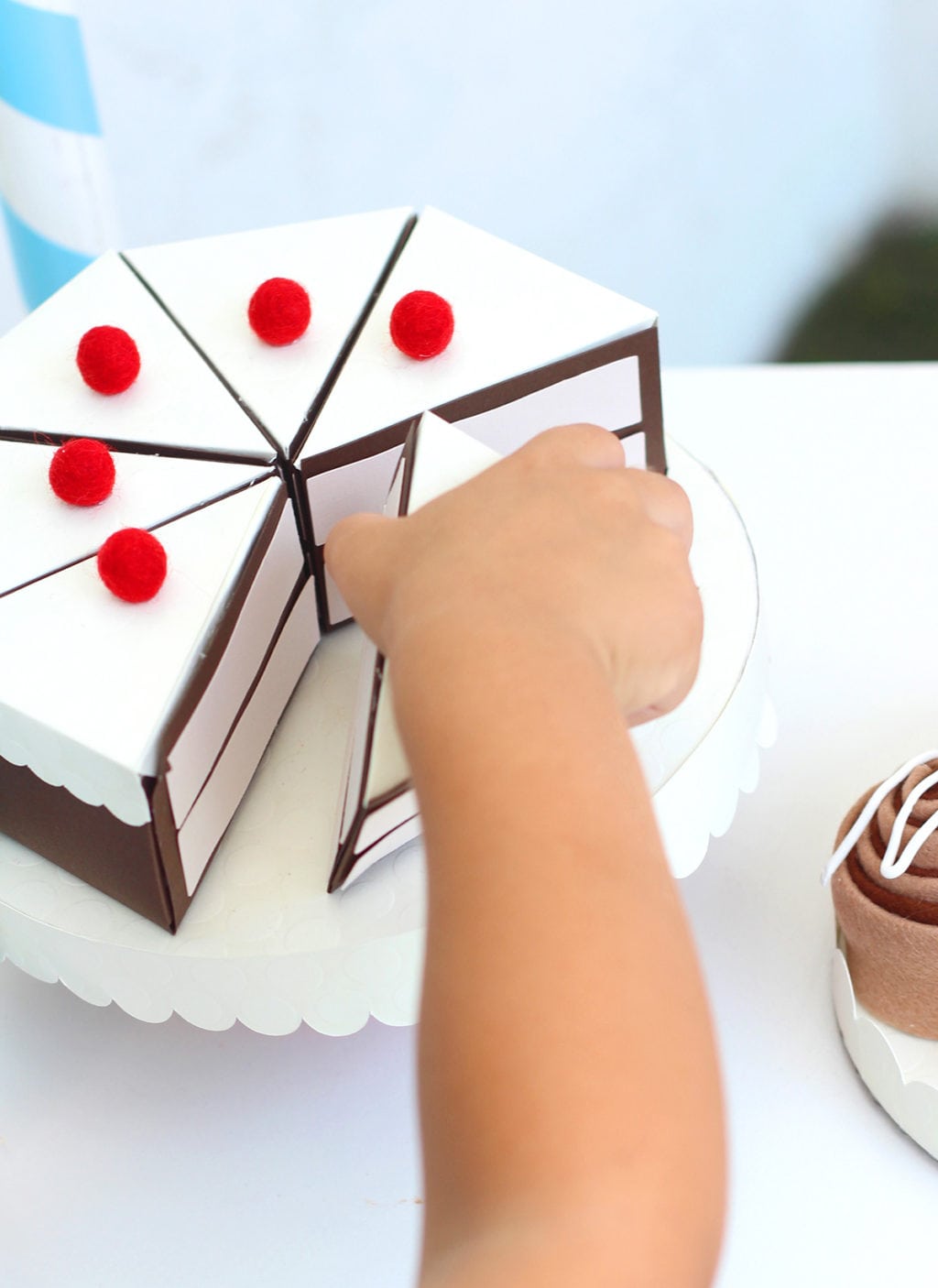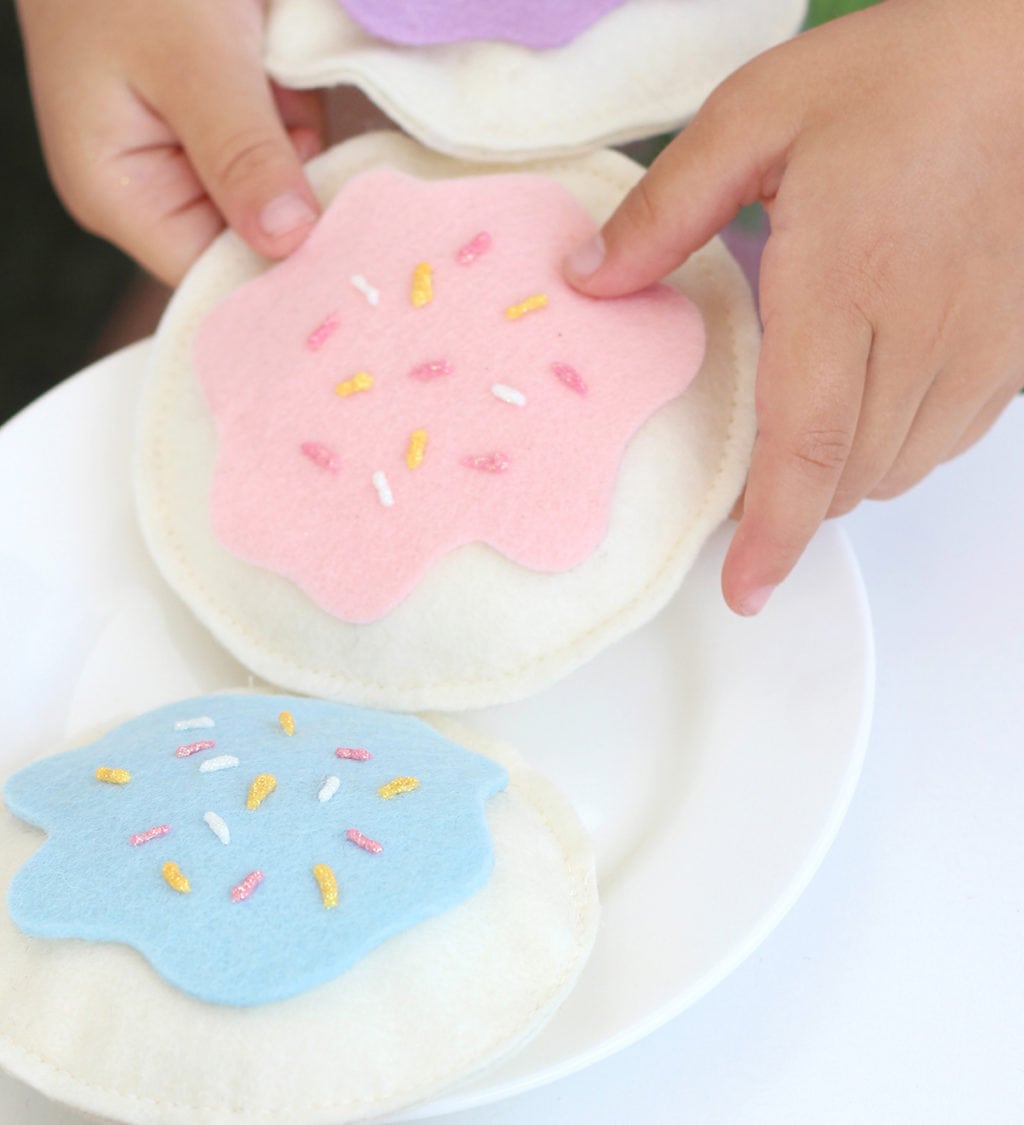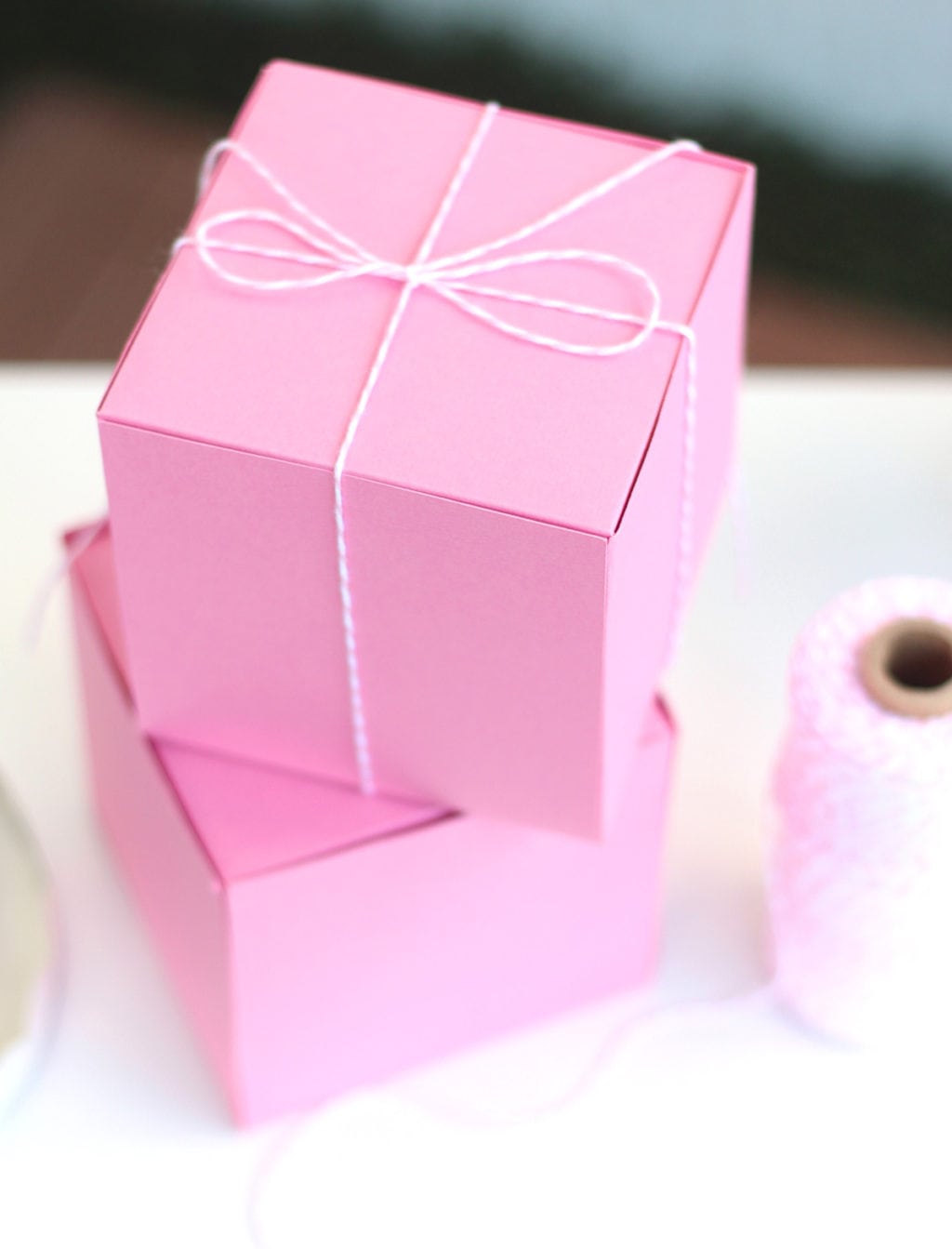 How awesome are these two versions of the same DIY frame? Can you think of any other crafty ways to put this frame to use?