Organization is not exactly my forte. I have the capacity to organize, but on most days, I don't have any of the motivation. Right now, there is a pile of mail jammed into the diaper bag. There are several brand new spools of bakers twine on the floor – because I'm not sure where else to put them – and let's be honest – the floor is nothing if not a big 'ol shelf. Am I right? Currently, Markus' toys are neatly stashed away in our living room. Neatly stashed into a big Amazon Prime box that previously held last month's shipment of toilet paper. I just haven't had time to wrangle together a better toy box solution. Don't judge. I'm just keeping it all the way real. So yeah, I'm not always the best at keeping things organized. Today though, I'm getting it together just a little bit. I built a mail organizing station inspired my the Home Depot Do-It-Herself Workshop project that I'll be co-hosting this Thursday, June 18th at the West Palm Beach Home Depot. If you are in the area, I'd love to see you. You can register here to make sure you have a seat.
My DIY mail station is inspired by this outdoor beverage station. I added my own spin on this project making it perfect for all you crafters and paper lovers. If you want to build your own, I've even drafted some building plans that maps out the step-by-step process.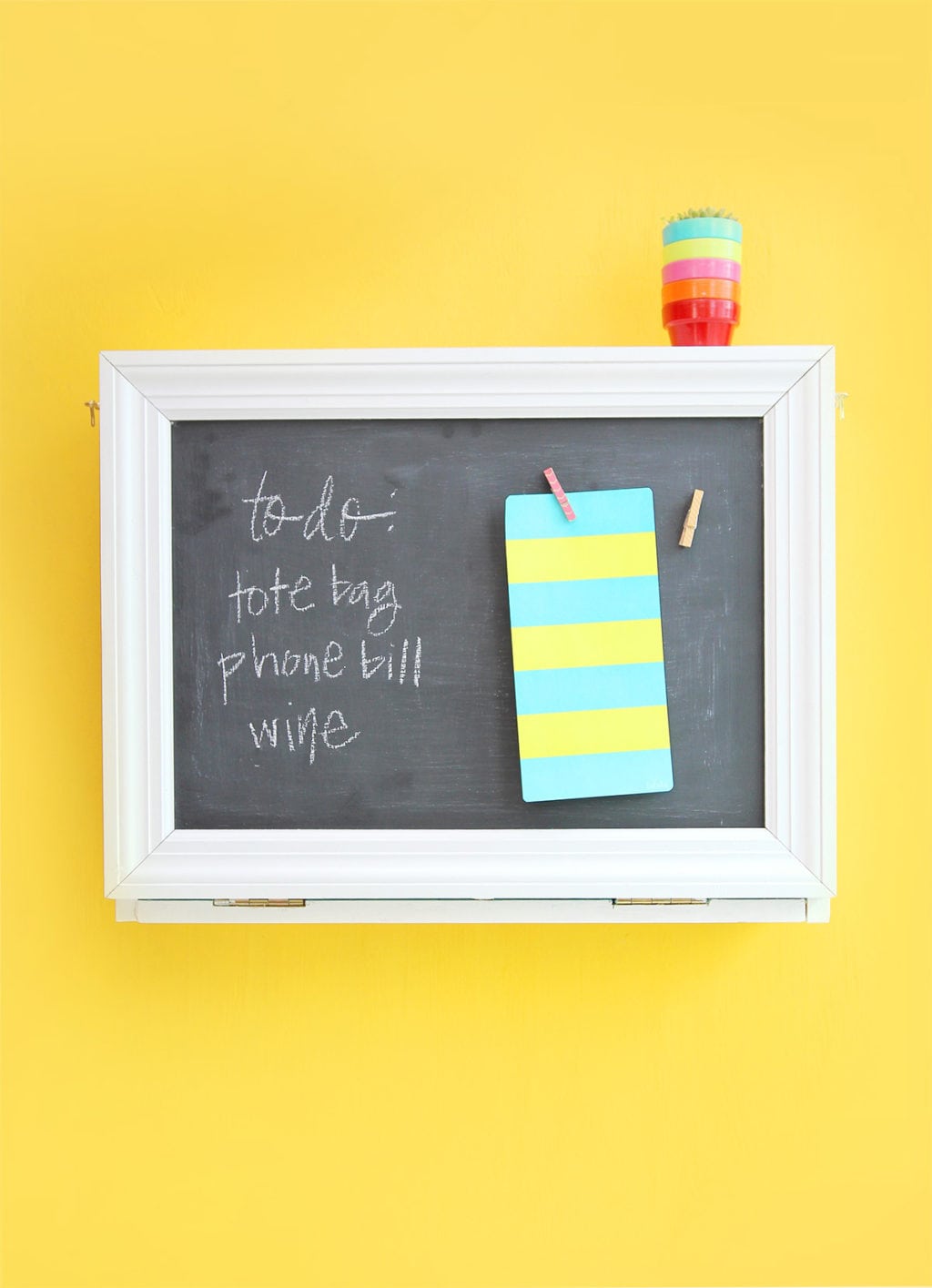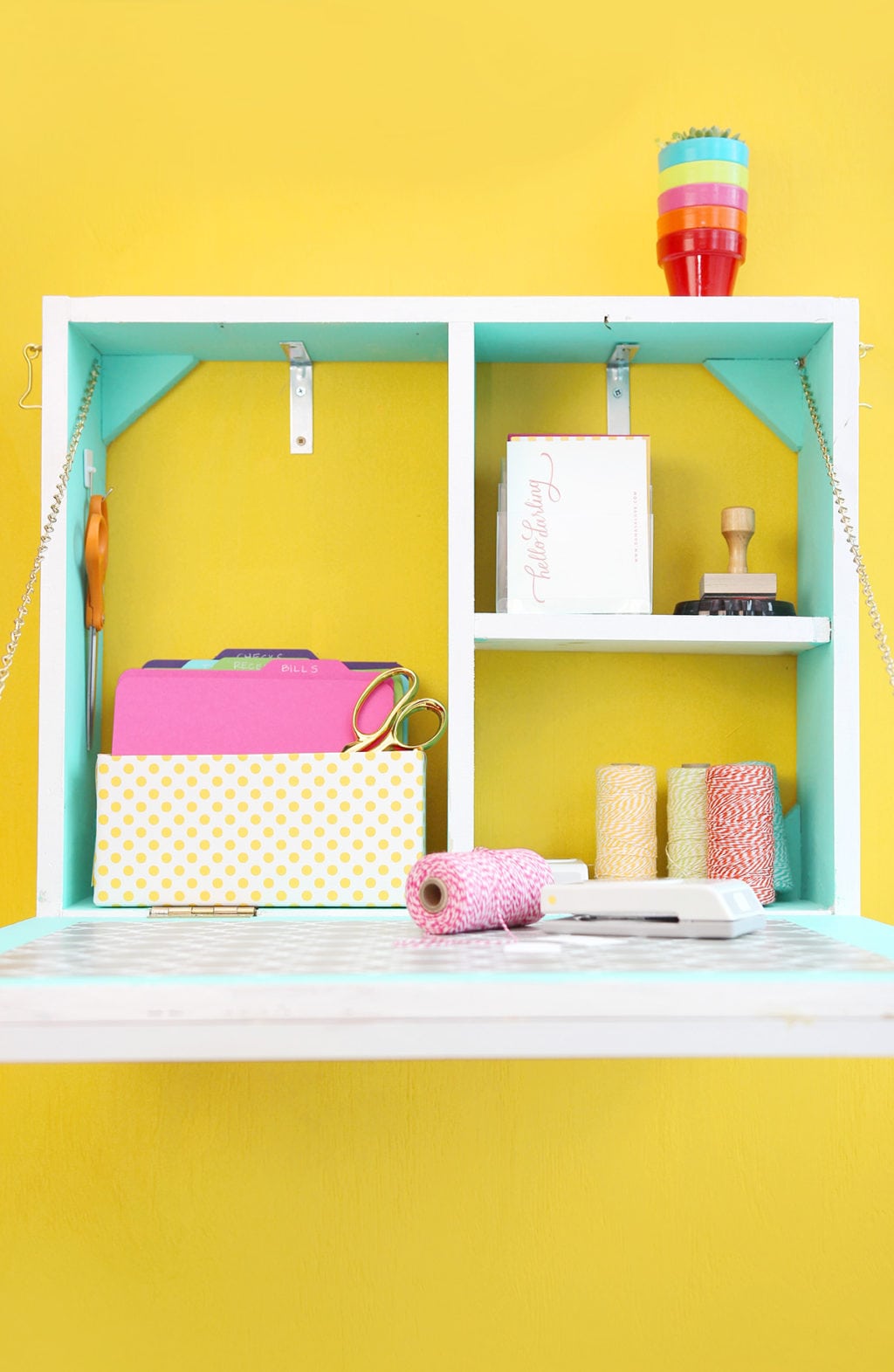 Unlike the original design, this mail station has a hefty dose of color. Yeah. Shocker, right? I painted the inside of the station with aqua paint and kept the rest clean and simple with bright white. To define a small workspace on inside of the door, I added a quatrefoil print drawer liner with self-adhesive backing.
On the inside of the mail station, you'll find some bright file folders that I created with the We R Memory Keepers Envelope Punch Board, along with a few packaging staples like stationery, basic punches, cardstock and baker's twine. I even placed a hook for holding a pair of scissors.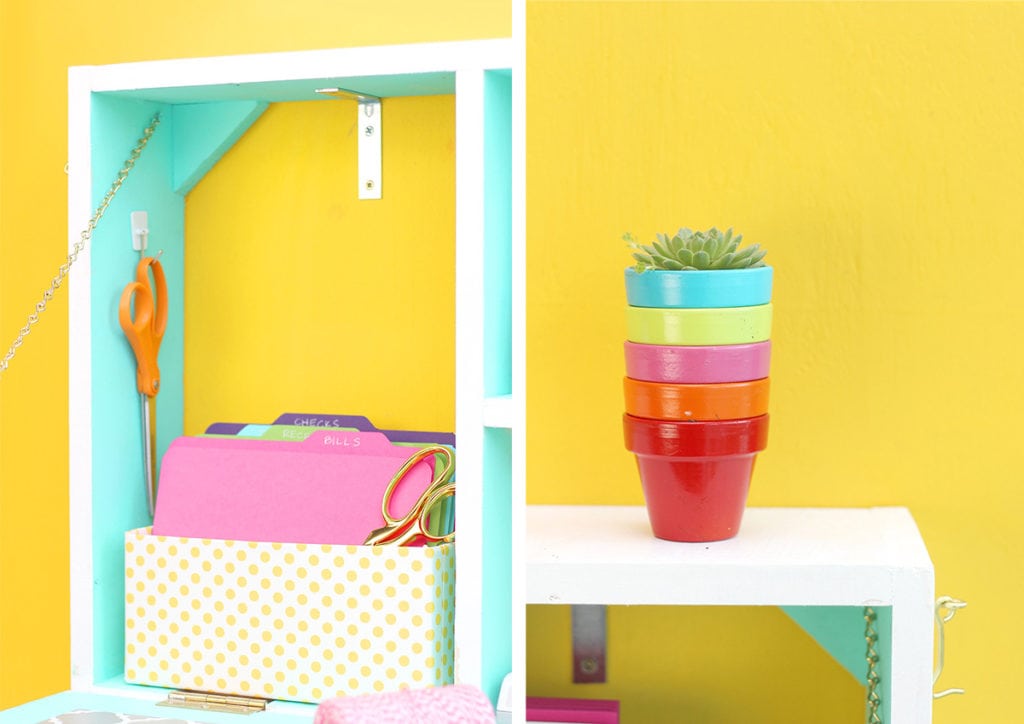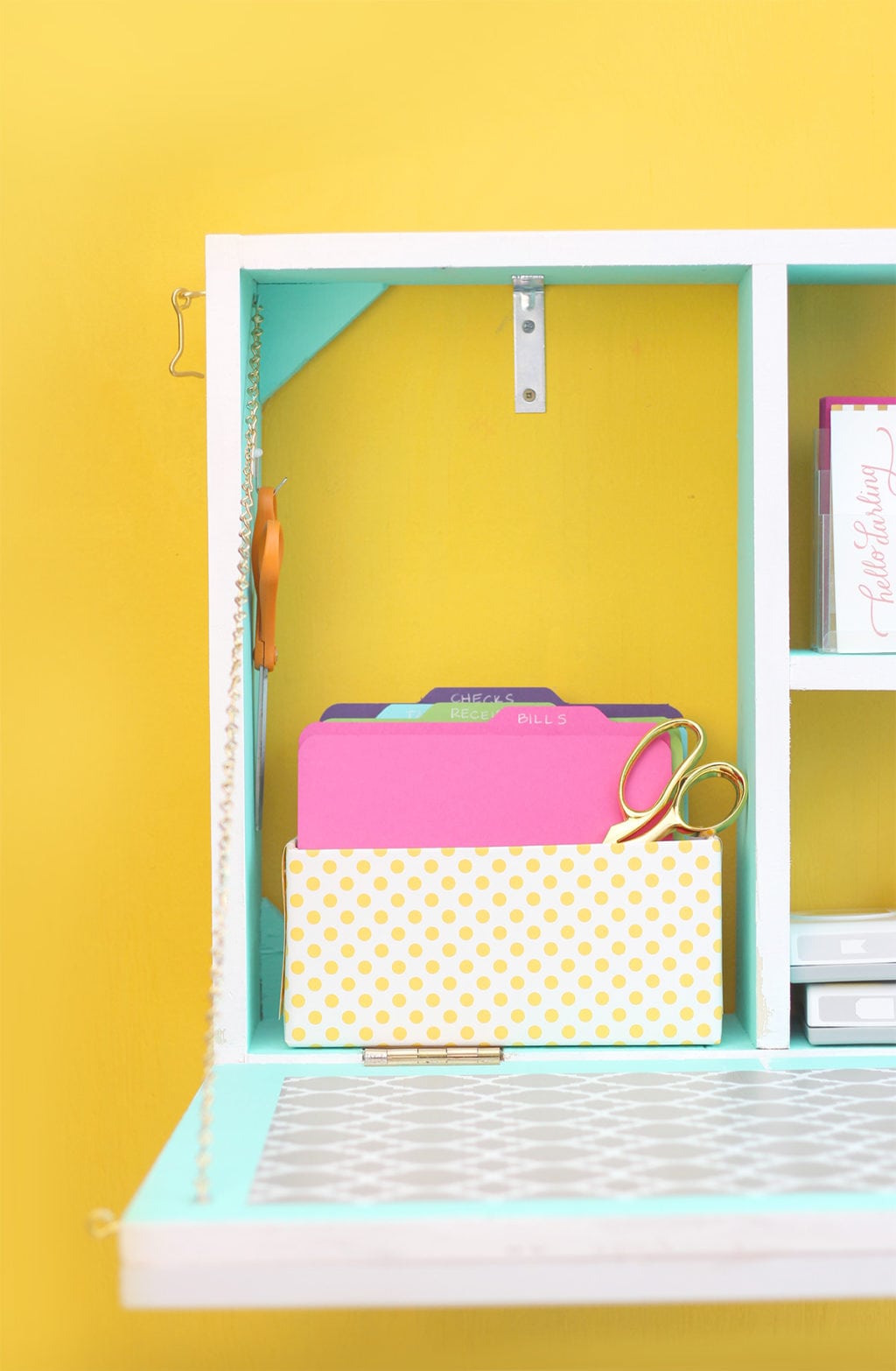 When closed, this mail station is just as functional. I painted the front door with magnet primer and chalkboard paint to create a magnetic chalkboard. I then framed the whole thing with molding. To cut the molding, I used this Ryobi Miter Saw, which was surprisingly easy to use.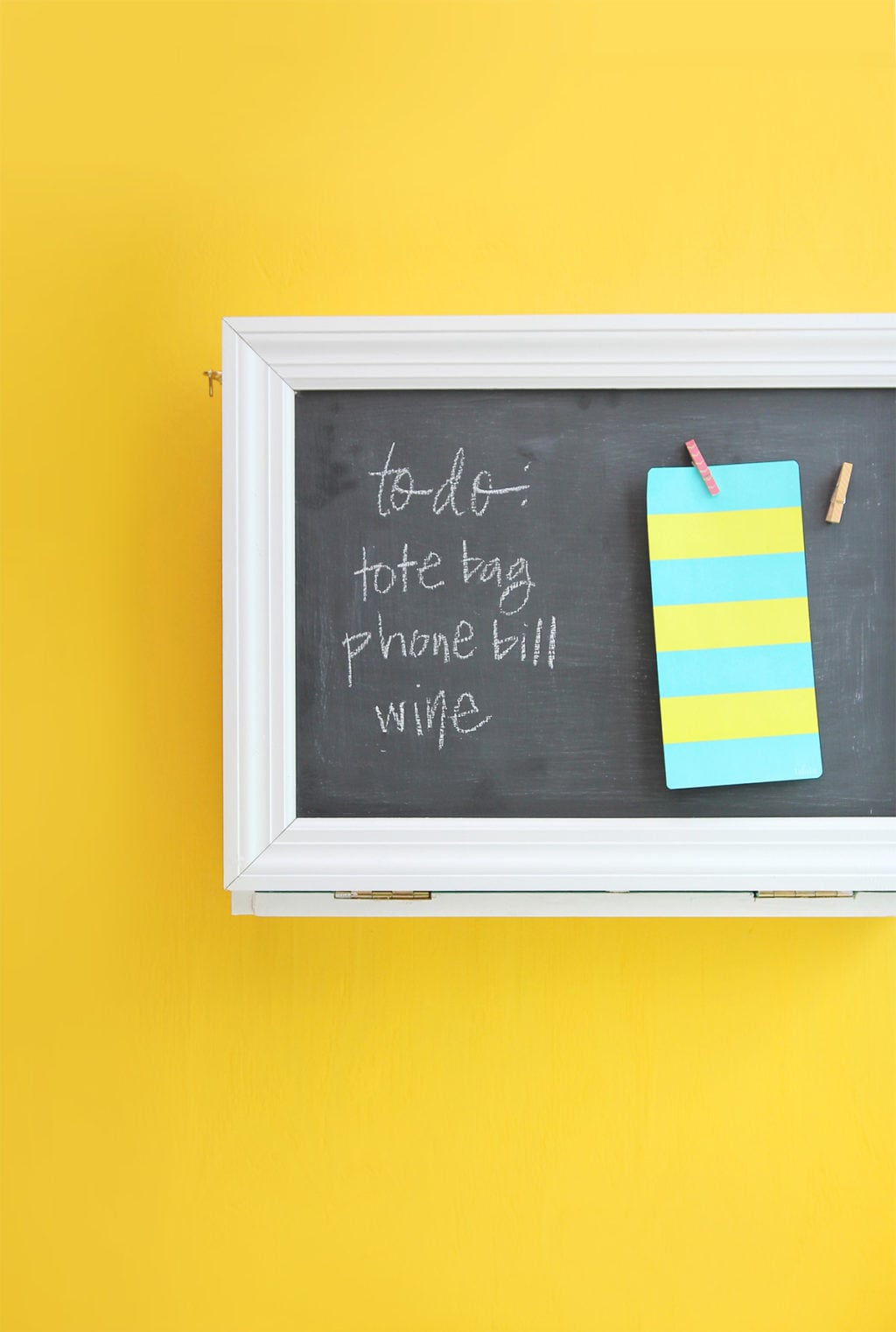 Are you inspired to get organized! If you want to see how to make this mail station, come say "hello" this Thursday, June 18th at the West Palm Beach location. Register HERE!
This post is brought to you by The Home Depot. All ideas, opinions and wackadoo stories are all my very own!