There is something so magical about watching kids play. They get lost in their own world and bring you right into it. I've been a dinosaur. I've been a princess. And I've picked up more toy phone calls than I could ever possibly count. Fact of the matter is, no matter what you are doing, if a kid gives you his toy phone. You say "hello?". Every. Single. Time. Am I wrong?
Another fact: if a toddler wants to play grocery store. You should probably make it happen. Especially if the grocery store is fully stocked with handmade goodies like felt fruit and bottles of organic "milk".
I built today's DIY from scratch, and it was crazy easy. It requires minimal tools or measuring. Trust me. If you can hit up the hardware store today, you'll be playing in your pretend market before tonight's bajillionth airing of Atlanta Housewives. So let's get our scroll on so I can tour you around this cuteness. You may want to ask your kids to leave the room. They are going to love, love, love this and begging you for one of their own.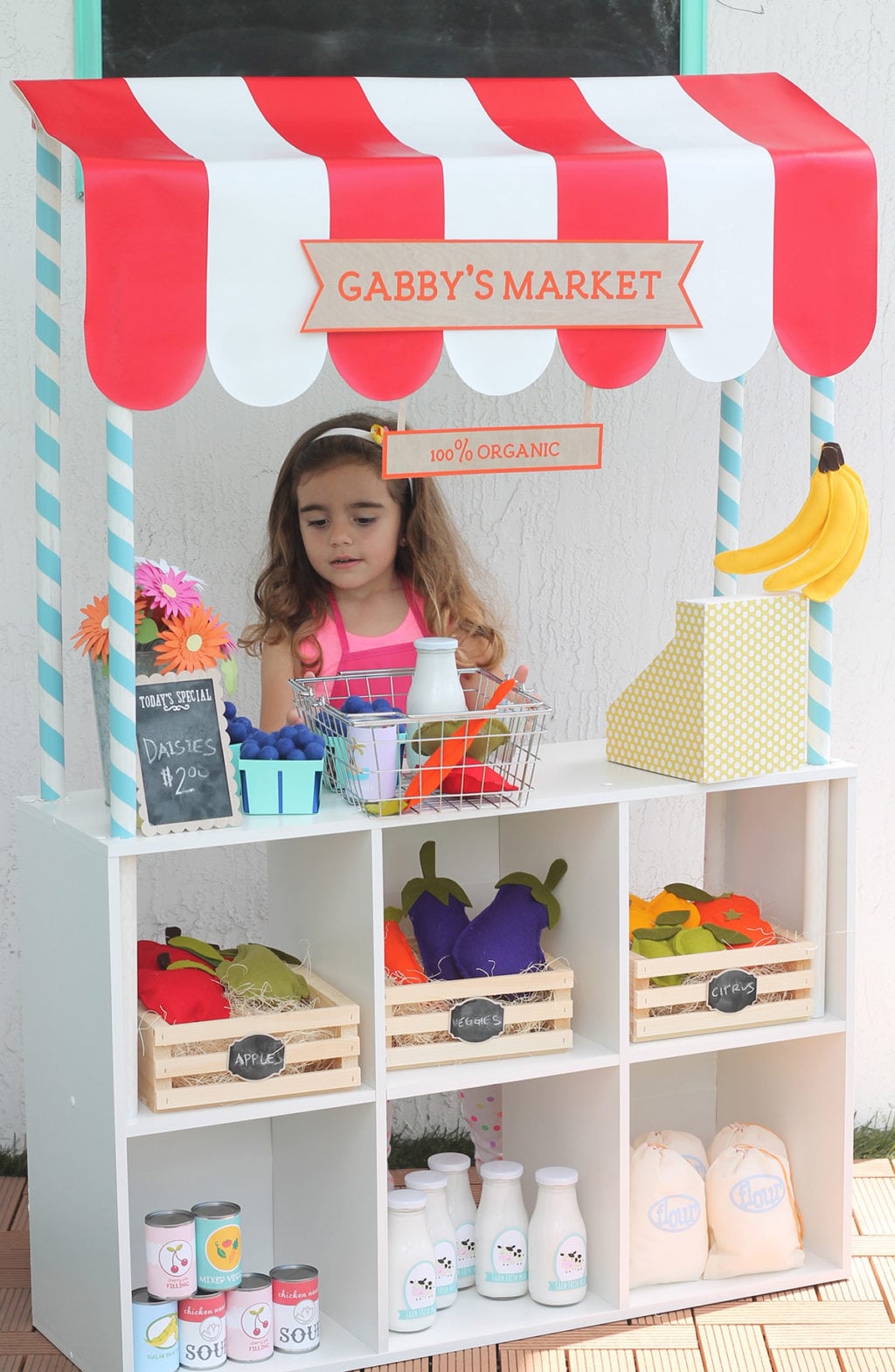 So. Much. Cuteness, right?  And the kicker is that you can build the frame for this market in less than an hour. I've even drawn out the plans so you can start building right away. All you need is a cube organizer and a few lengths of PVC piping.

To stock the "aisles" of your store, you'll need to break out the Cricut Explore. I used my Explore to create every element of this market, which made things go very quickly. To get your hands on each of these projects, just head over to the Damask Love Brand Page and grab em! In the meantime, let me give you the dime tour.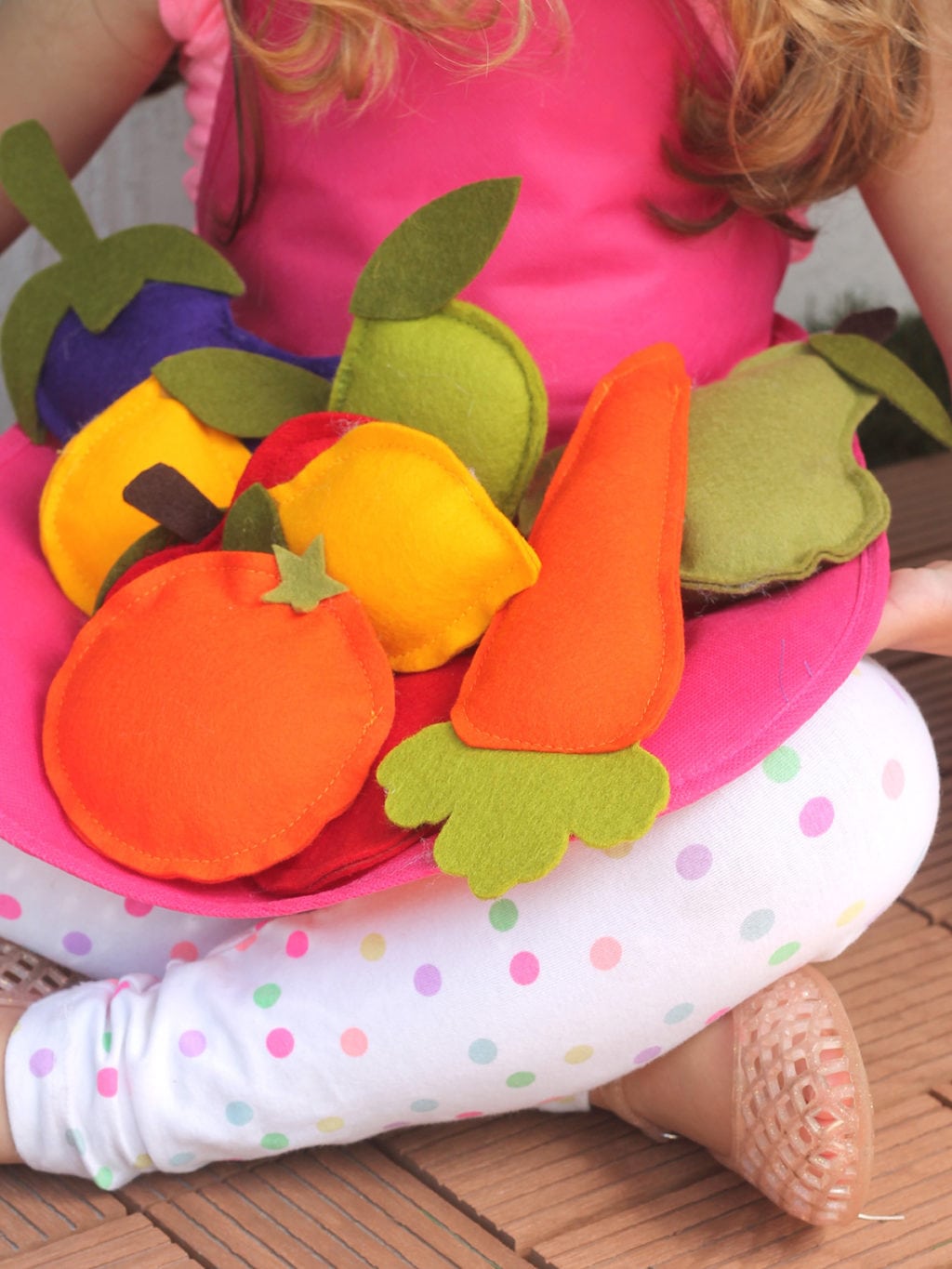 The felt fruits steal the show in this market. I was able to cut them all out with the Explore, which is pretty impressive if you ask me! I use 100% wool felt from Craft Wool Felt. The shop is awesome and carries every.single.color ever created. I'm talking twenty-two different shades of blue. Yeah. It's the real deal Holyfield. Felt paradise. Their felt is high quality with just enough sturdiness to cut well in the Explore.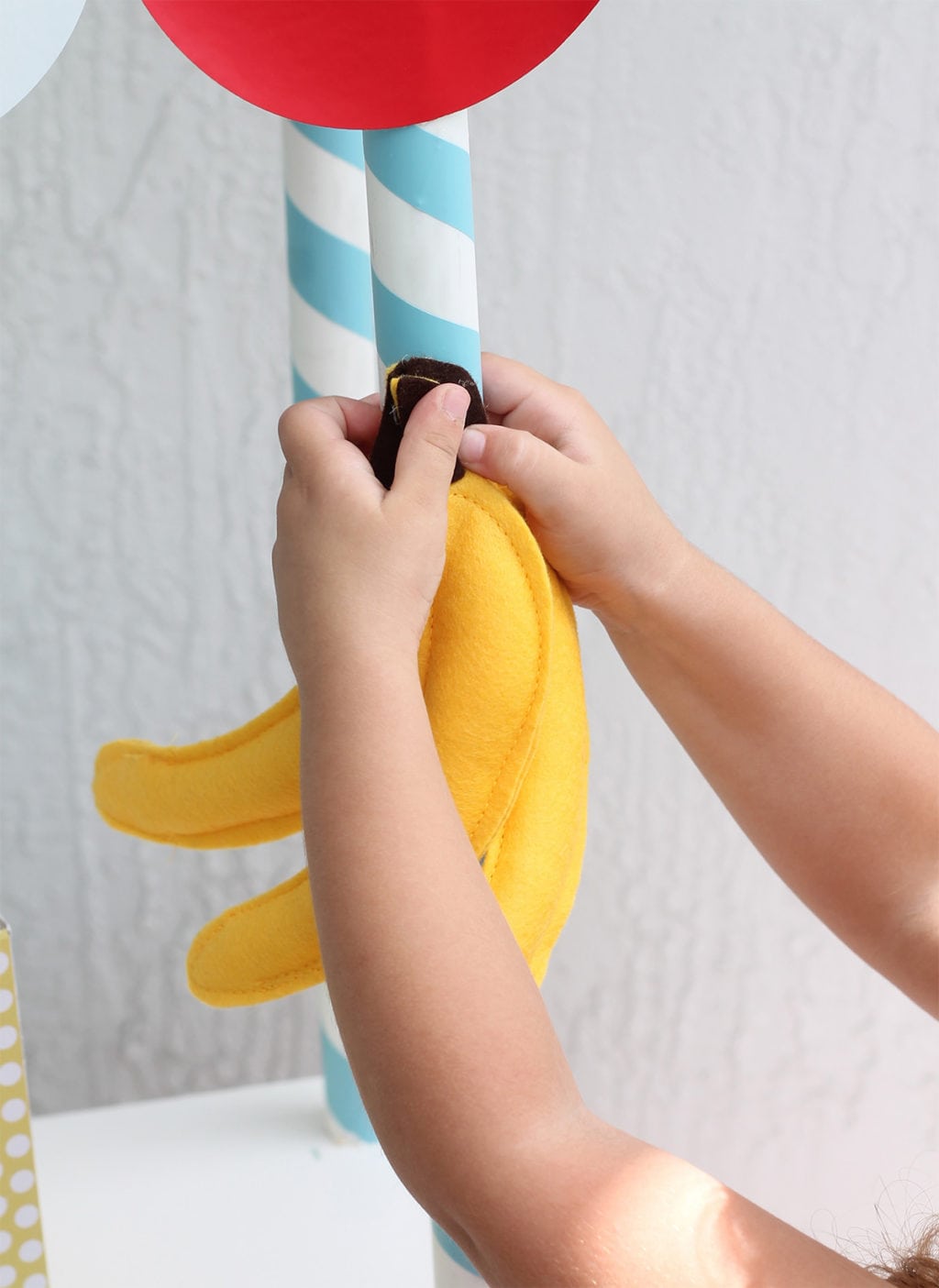 To create each of the felt fruits, I just stitched the edges and stuffed each one with pillow stuffing that you can pick up from the fabric store. Considering that I am the furthest thing from a skilled seamstress, you can rest assured that these are totally doable. Even if you don't sew, you can close up the edges with some craft glue or a hot glue gun! No excuses, people. I'll have none of that, "But this is too hard for me." Psh. I won't hear of it.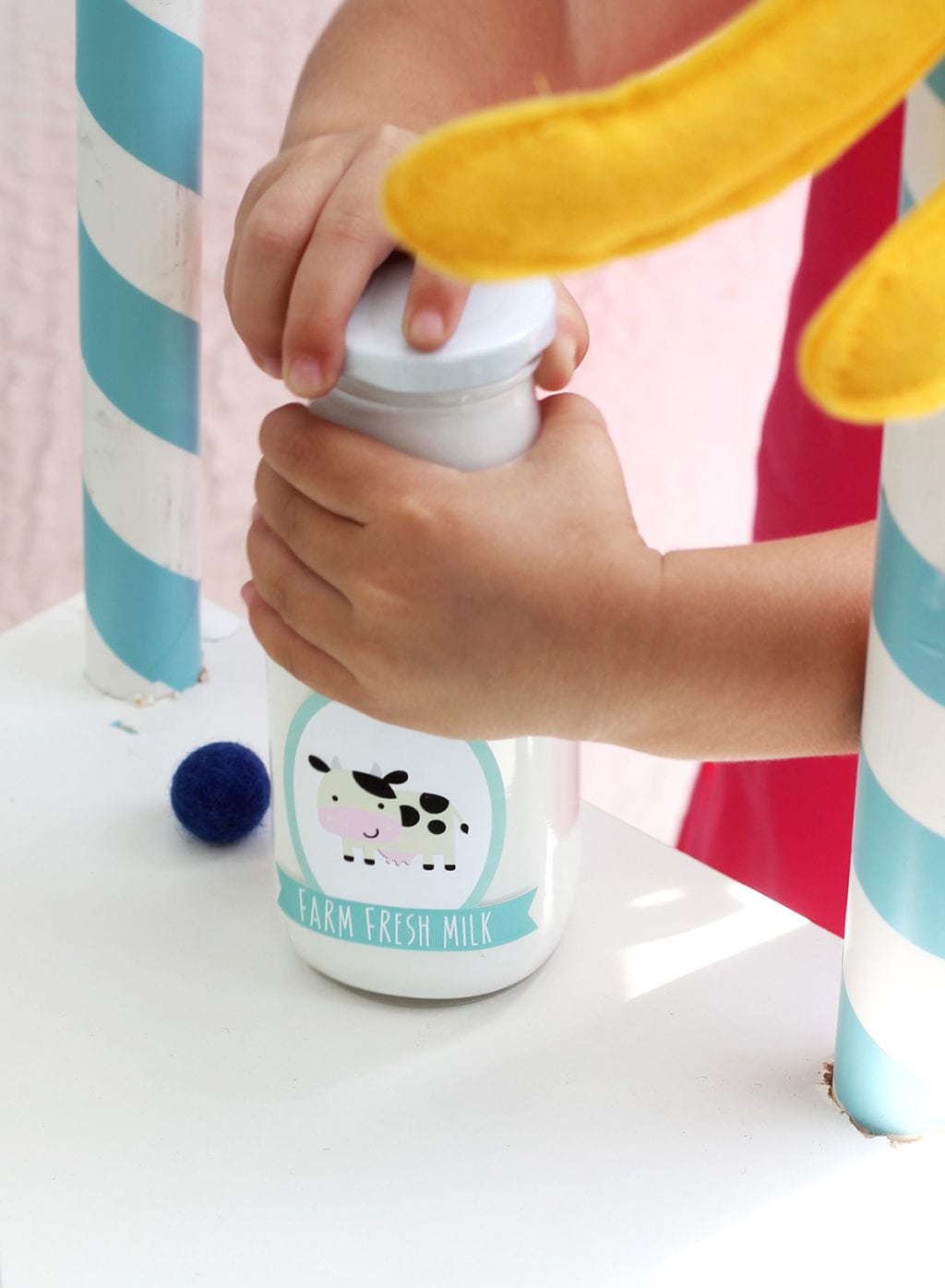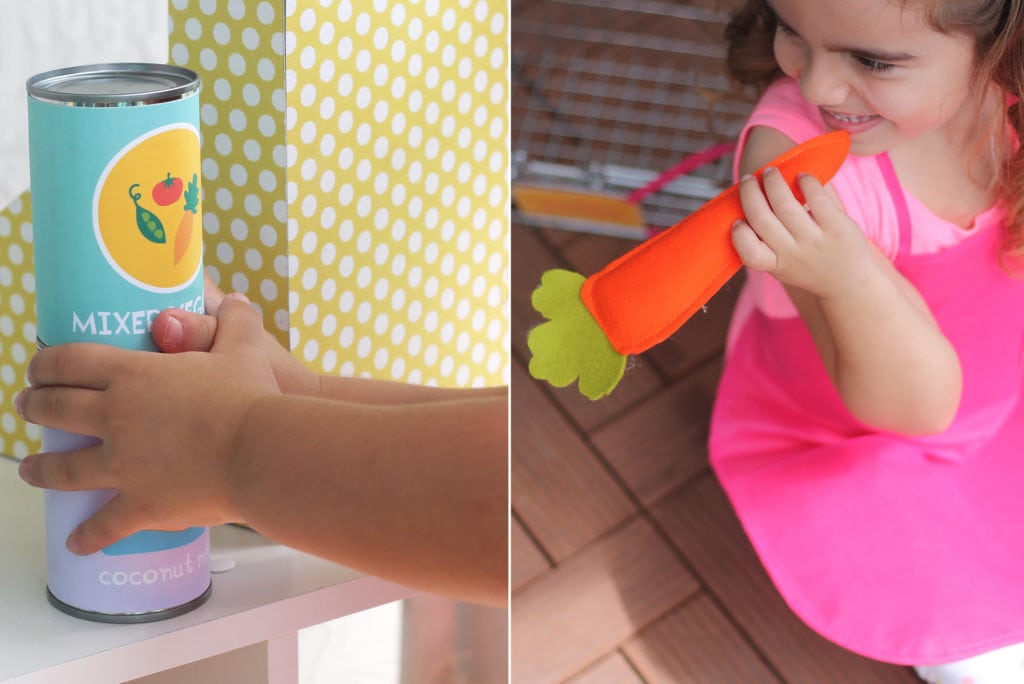 Many of the elements in this pretend market use the Print then Cut functioning of the Cricut Explore. I printed the milk labels onto Printable Vinyl and adhered them to glass milk bottles that I picked up from the craft store. To create the illusion of real milk inside, I filled each bottle with white acrylic craft paint, sealed the lid, then did a little shake, shake, shaking to coat the inside of the bottle.
For the "canned food" aisle, I ripped the label off a few 8oz cans of tomato paste and added my own custom Print Then Cut labels.  I left the can intact, since opening it would expose sharp metal edges and that's probably not so great for itty, bitty hands.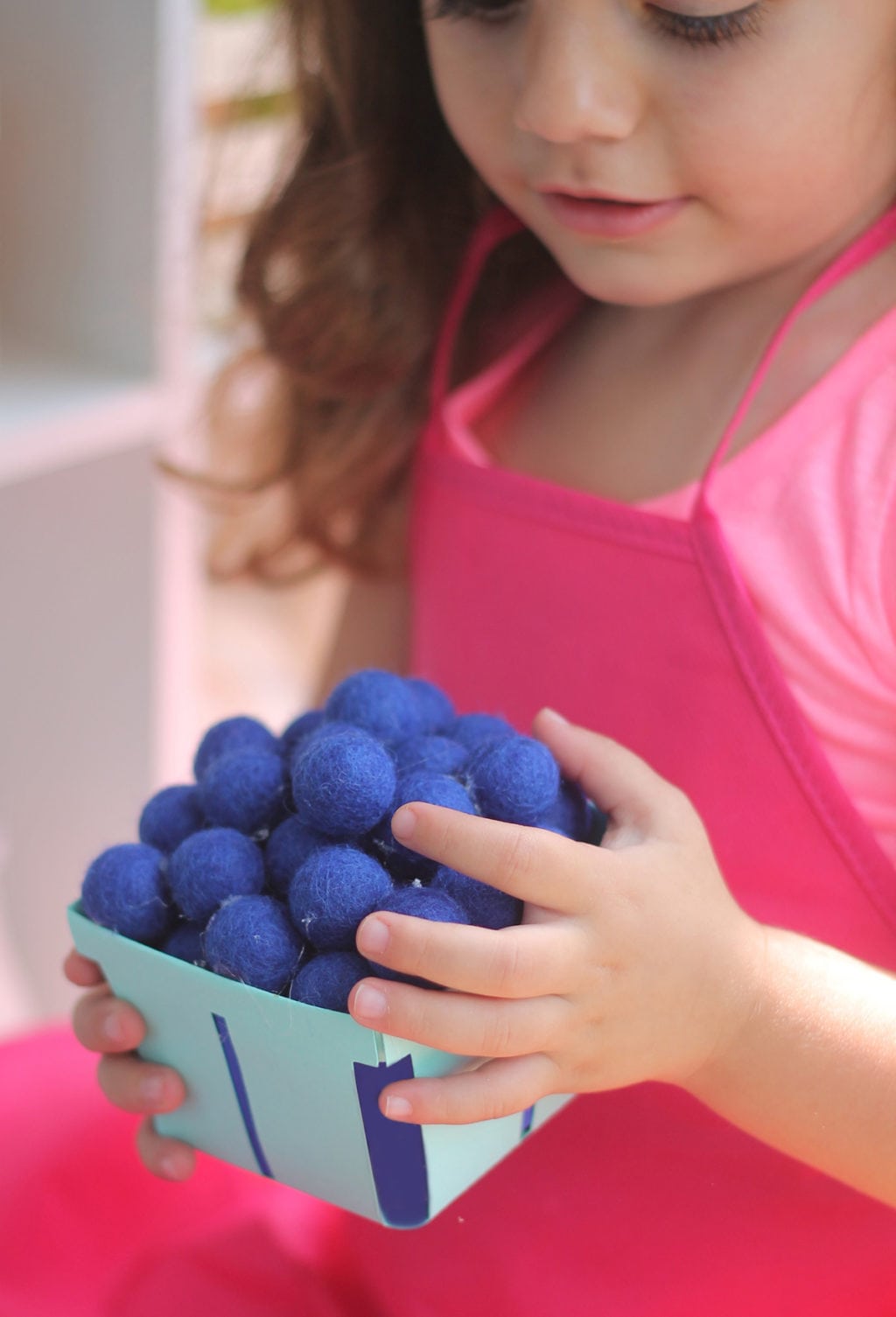 The blueberry basket is probably my favorite piece of the market. I cut THIS berry basket from teal cardstock and filled it with blue felt balls sourced from…you guessed it…Crafty Wool Felt. Yeah – they carry a ton of felt balls shapes and colors too.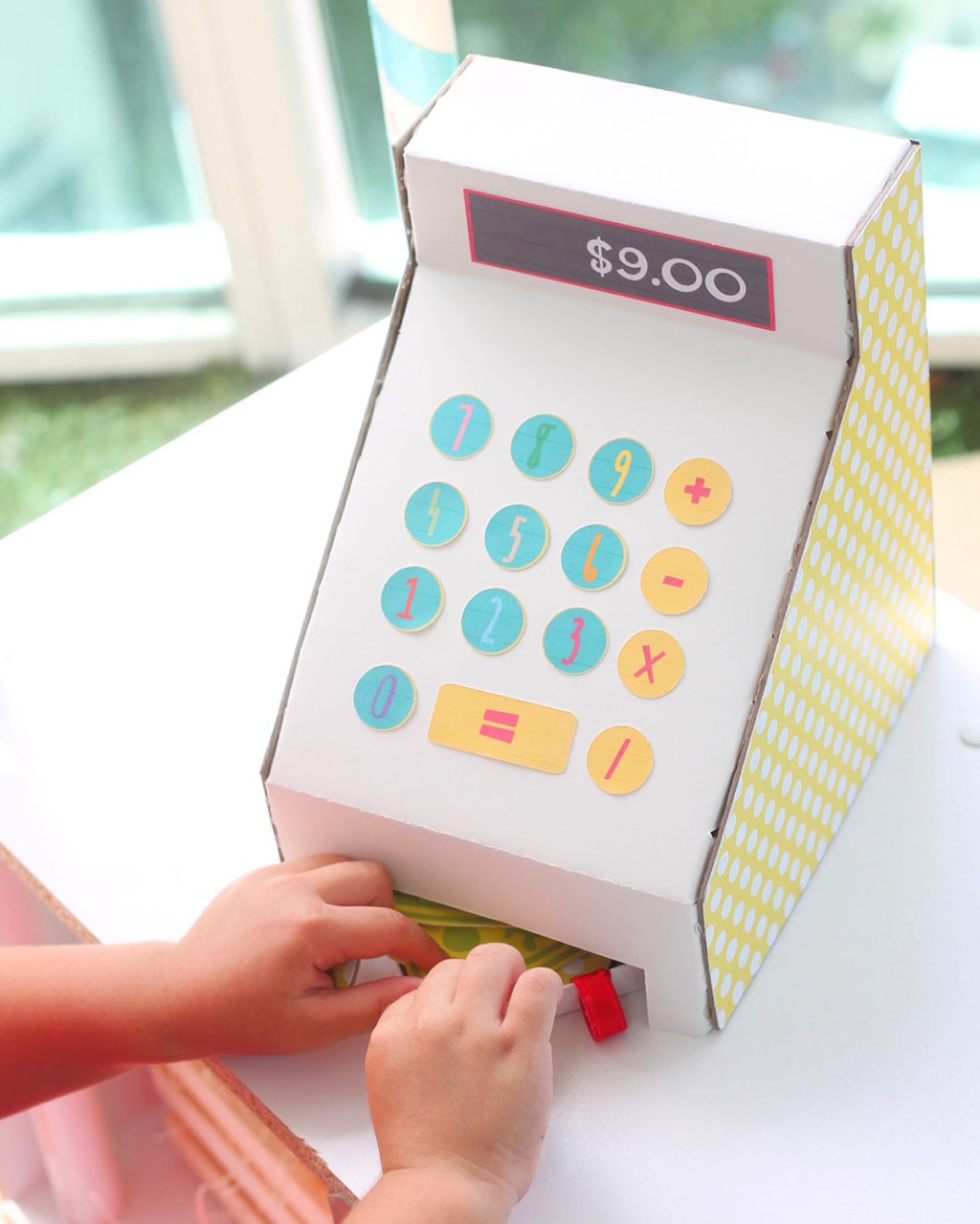 And to ring up all those customers, you are gonna need a cash register, right? This one is made of paper! Can you believe it? So cute. You can find the project HERE and you're on your way to a handcrafted cash register that your kids will love! And of course, there is Print Then Cut play money. Am I the only one who was obsessed with play money as a kid. I used to pilfer fake dollars from Monopoly and use them to fill up my wallet and purse.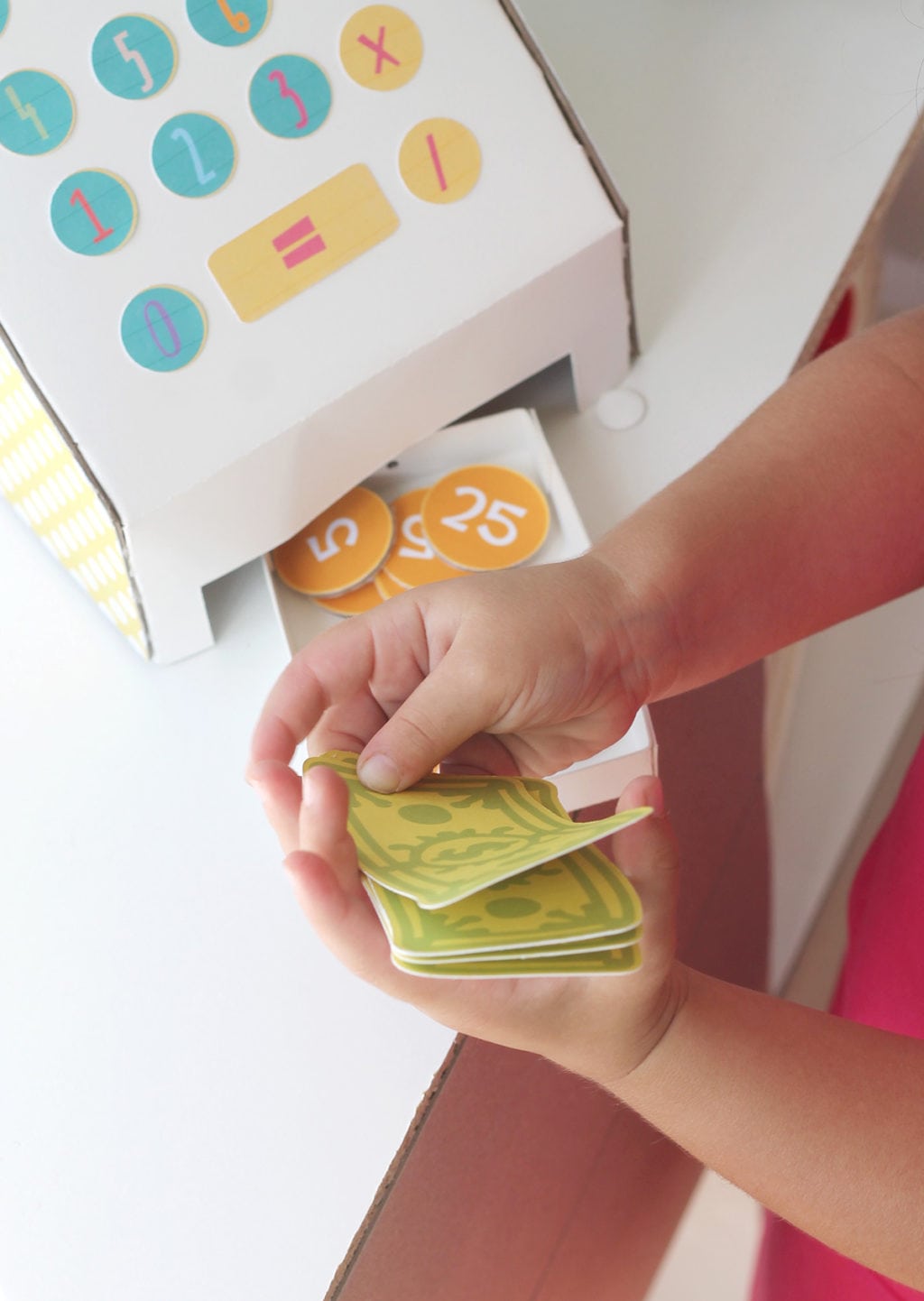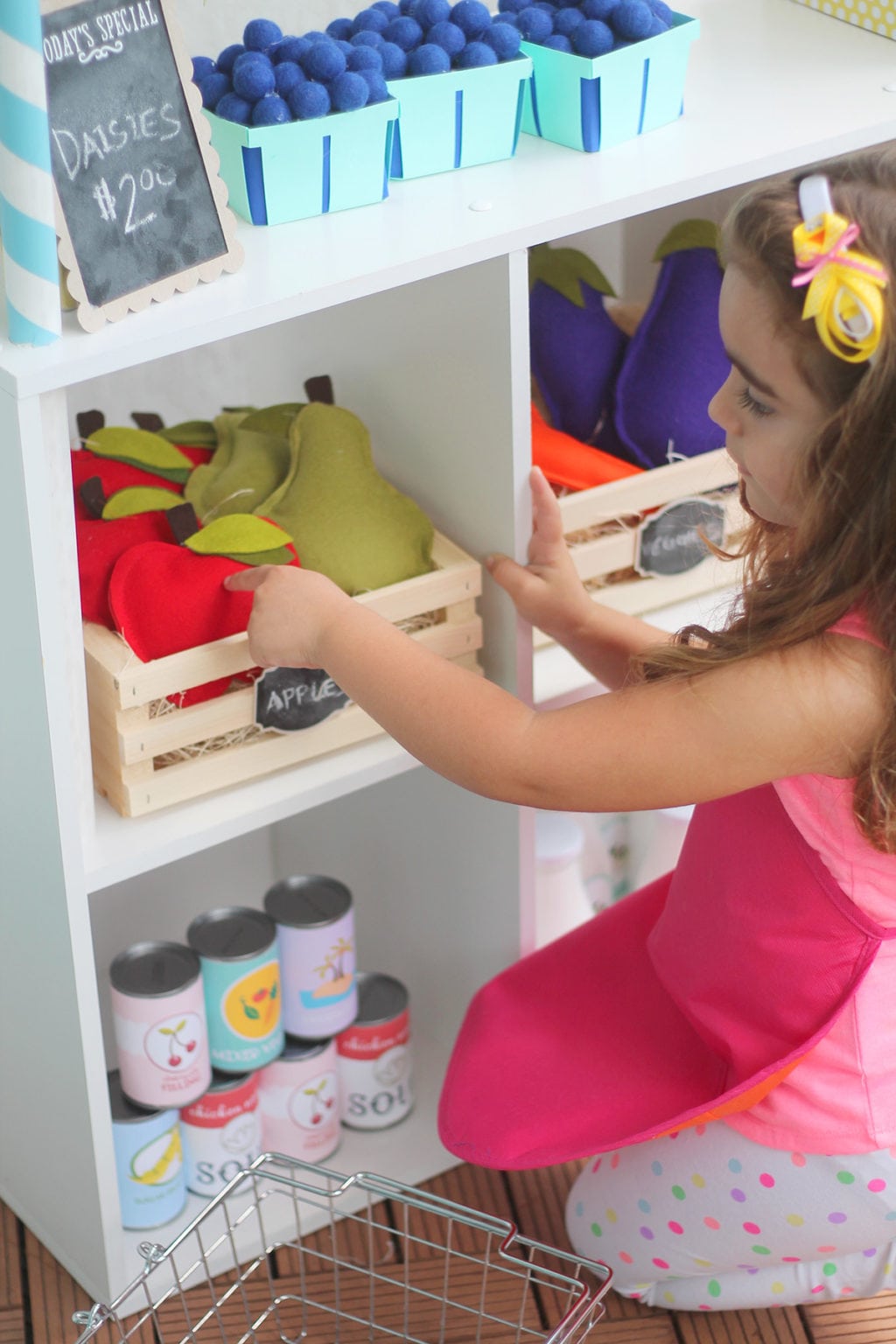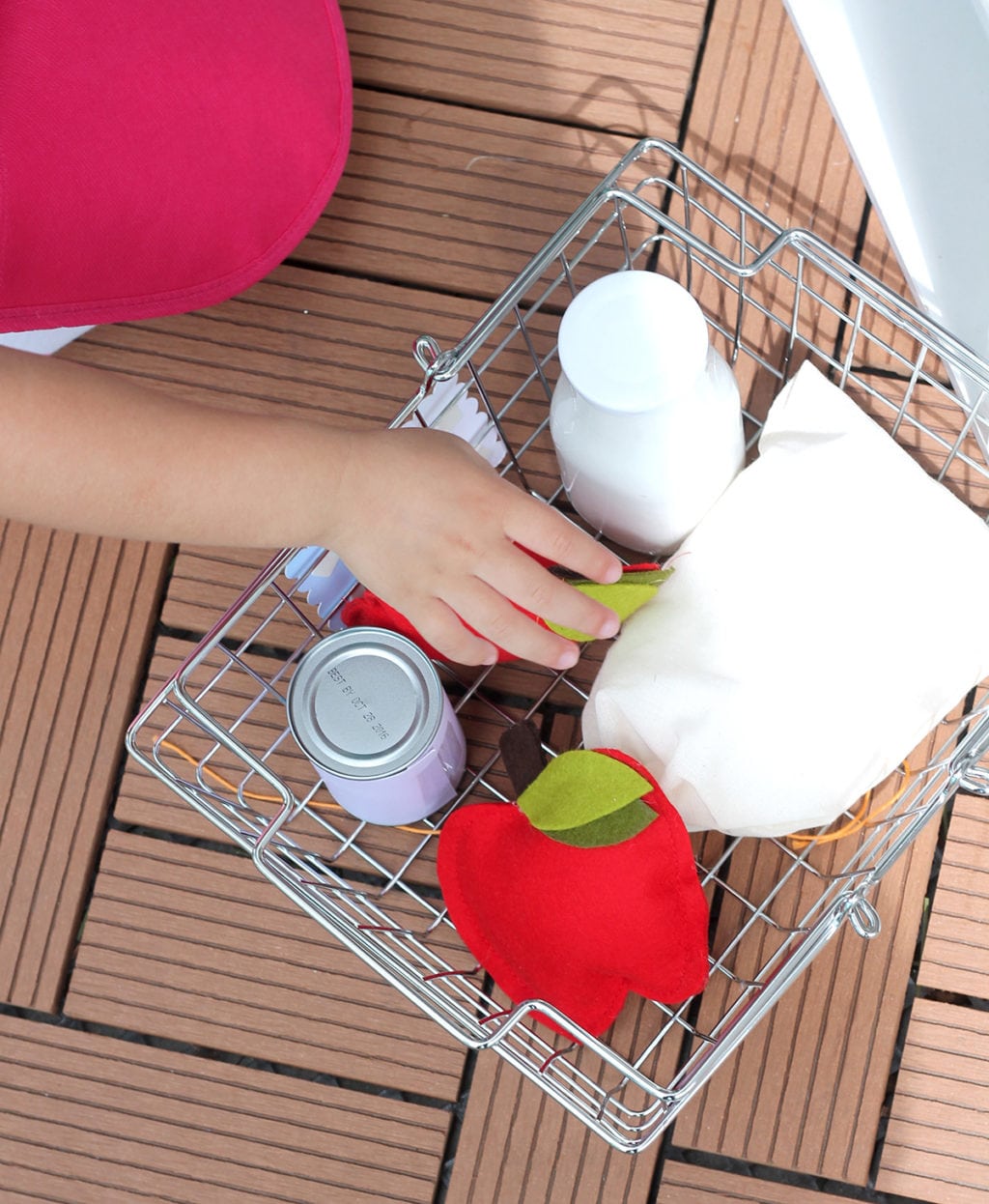 Are you inspired to open up a pretend play market of your own? Remember to take a look at the plans for building the frame for this market. It's easy to do and is perfect for this market (and for other pretend play set-ups…hint, hint).

If you love today's post, you'd better hightail it back to the blog tomorrow morning to see another take on this project. In the meantime what's your favorite element of this market?! And, do you have ideas for other pretend play DIYs? I would love to hear em!