July is national ice cream month, which means we better get to it! Now, I hope you won't hate me for the following statement…buuuutt…as desserts go, ice cream is not my favorite. There. I said it. Can we still be friends?
Thankfully, today's project has nothing to do with your ice cream eating preferences. Instead, it has everything to do with DecoArt Americana Paint and a healthy spirit for competition. Whether you're a kid or a grown up, you can appreciate how easy it is to make this DIY pin the cherry on the ice cream game for your next party. The key to this project is a corkboard, which you can pick up at your local office supply store. You'll also need a few more things: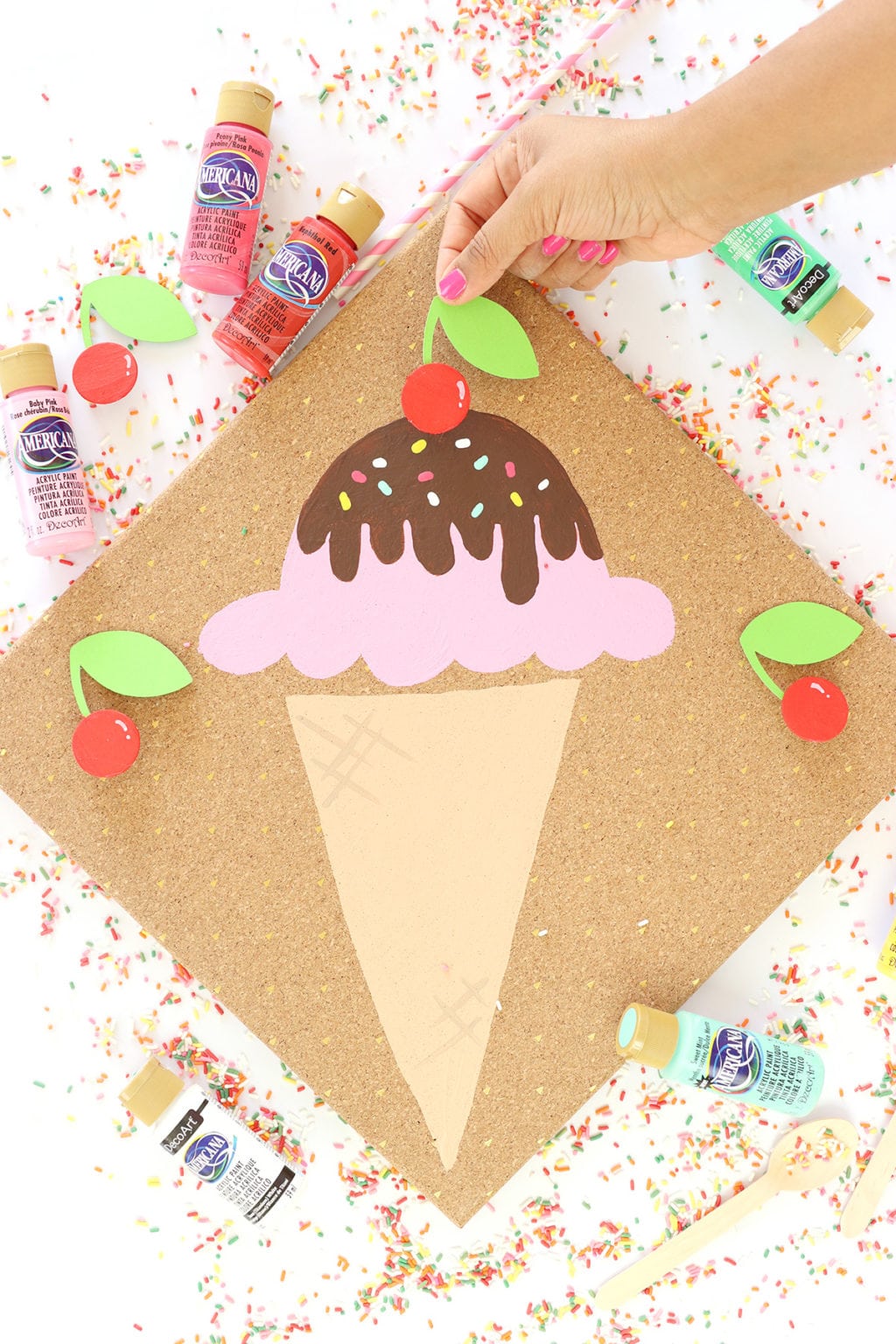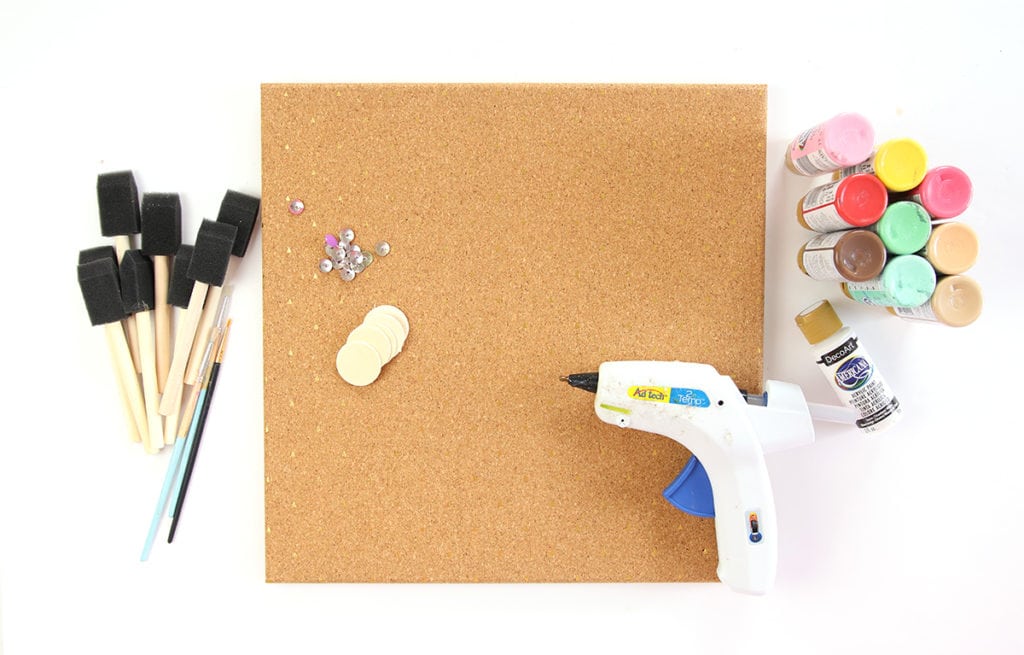 Corkboard – I used THIS square corkboard from The Container Store
Paint Brushes
Hot Glue Gun
Wood circles
Thumbtacks
DecoArt Americana Paint in "ice cream cone" shades…(pssst….mocha makes the perfect ice cream cone)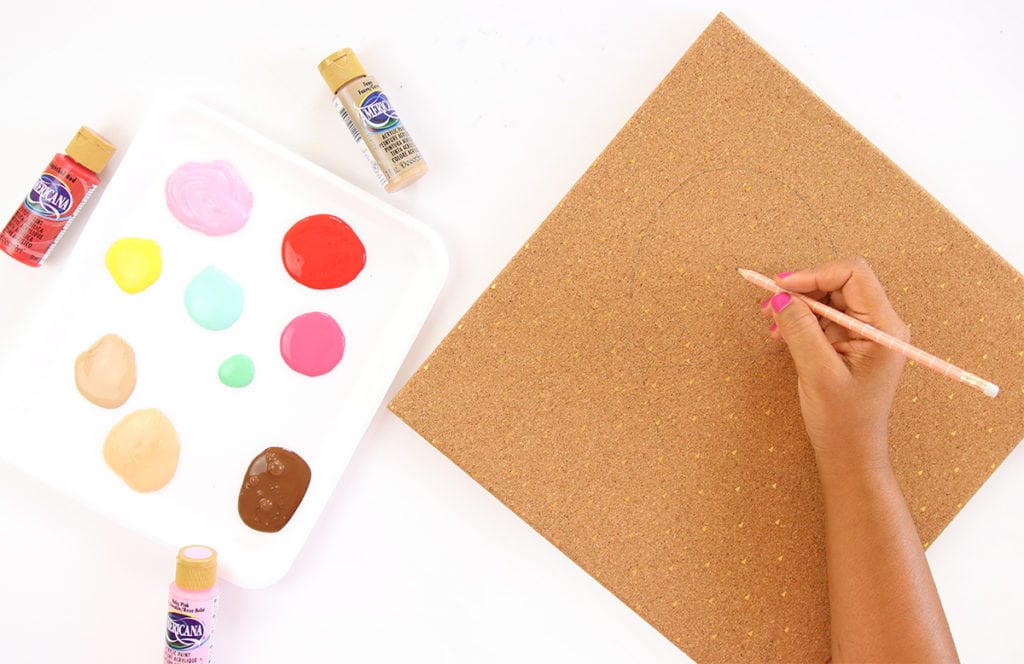 STEP ONE
Use a pencil to draw an ice cream cone on the corkboard. If you're particularly handy with a paint brush, you can skip this step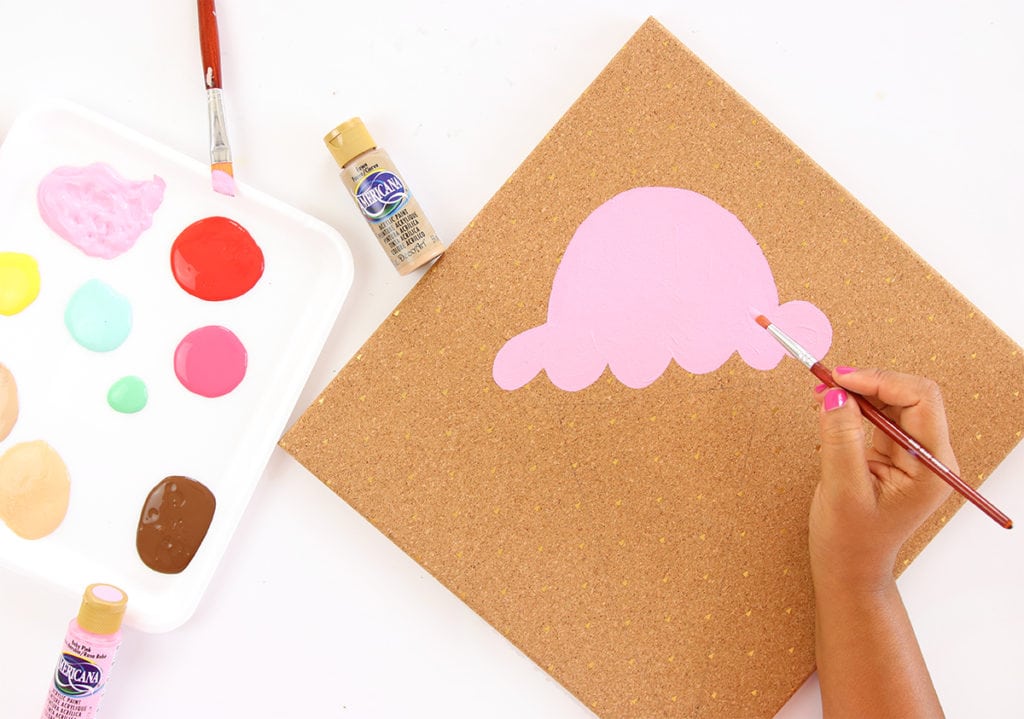 STEP TWO
Fill in the your drawing with paint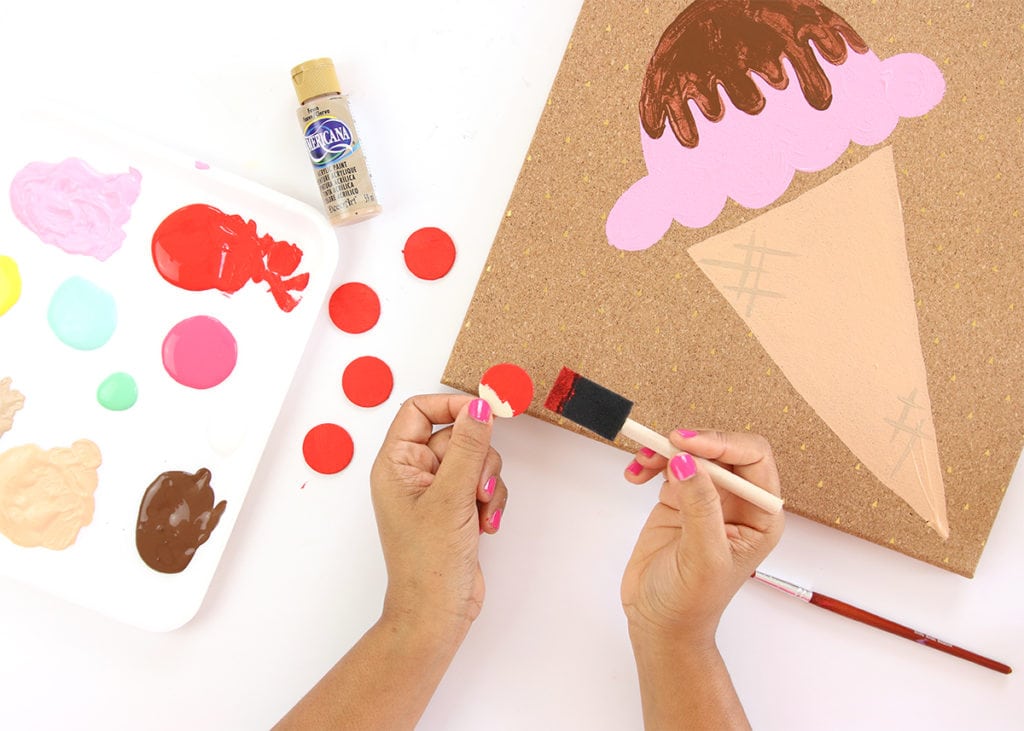 STEP THREE
Paint the wood circles with red paint. Optional: You can add green cardstock in the shape of leaves to make them look more like cherries.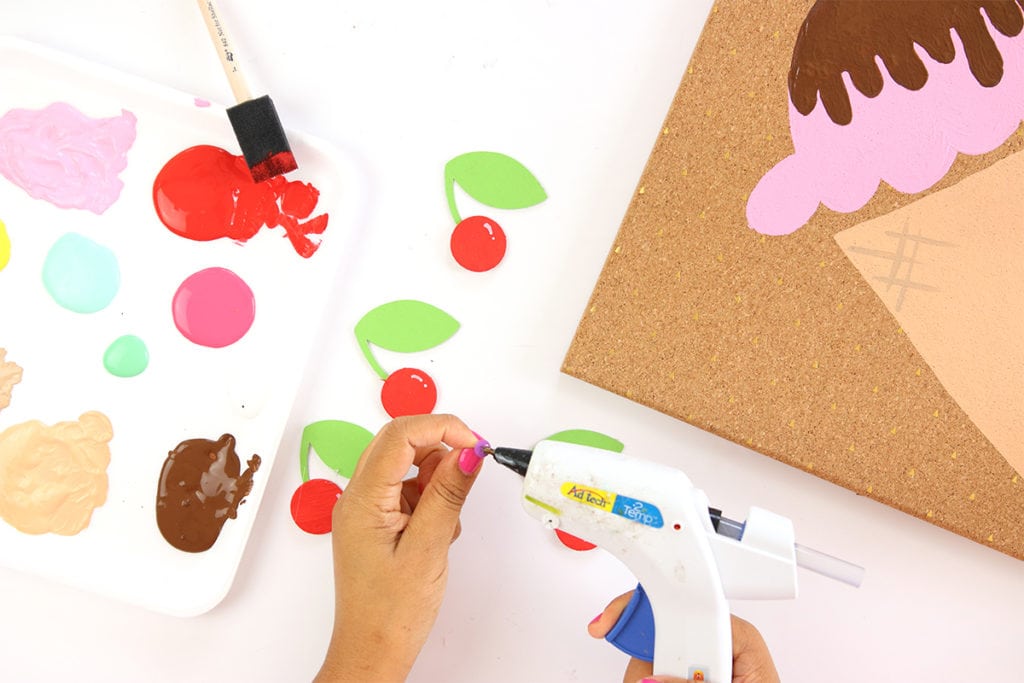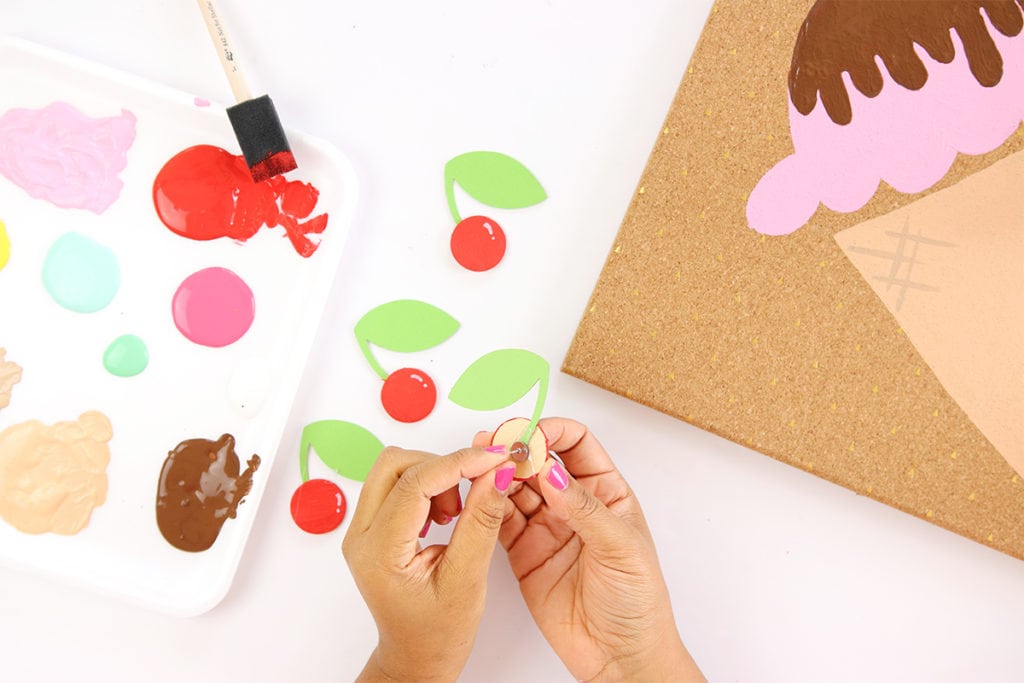 STEP FOUR
Add hot glue onto the head of a thumbtack, then adhere the thumbtack to the back of the wood cherries.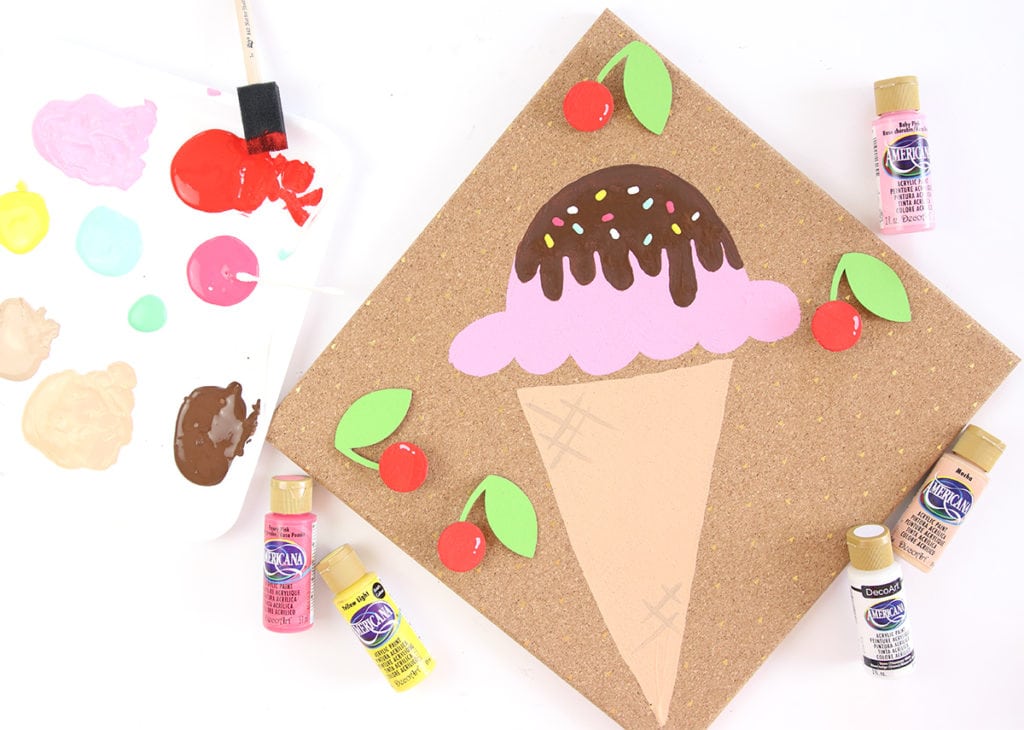 When you're all done, add a few sprinkles to the cone and get ready to play! This is a great game for summer picnics and gatherings. Just make sure to be careful with those thumbtacks! I can also envision this as a cute addition to your office! Who doesn't love a coffee break with side of DIY pin the cherry on the ice cream!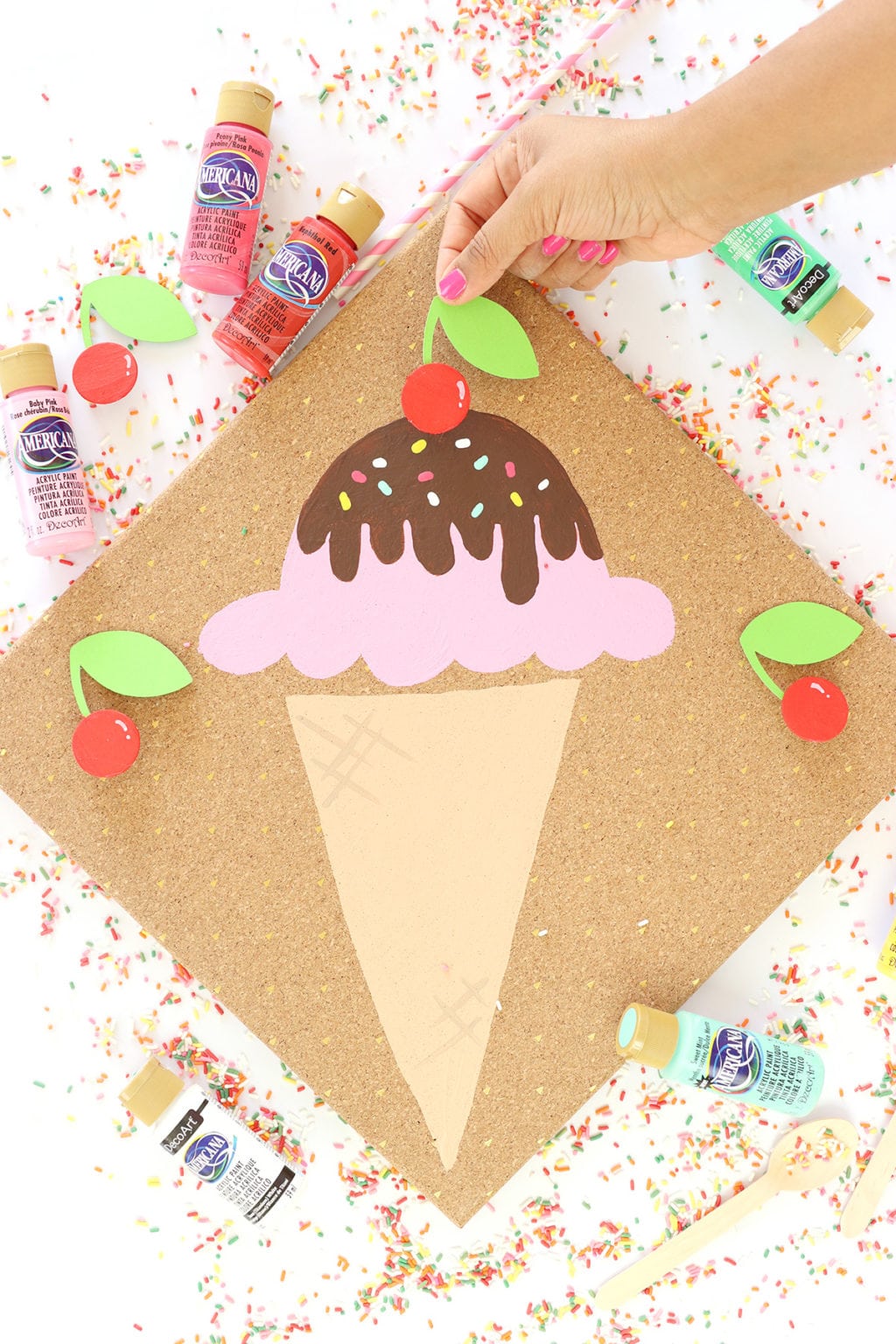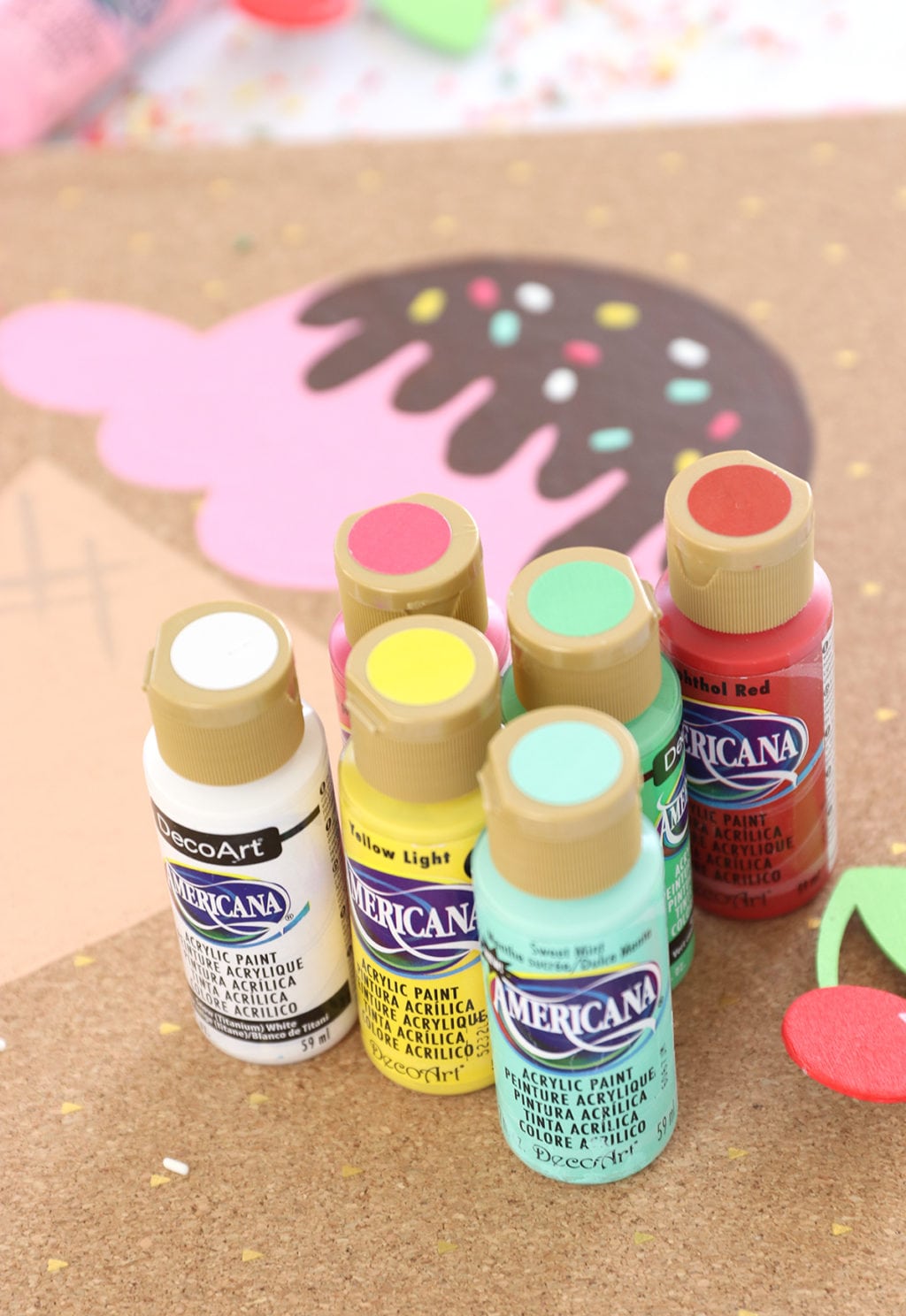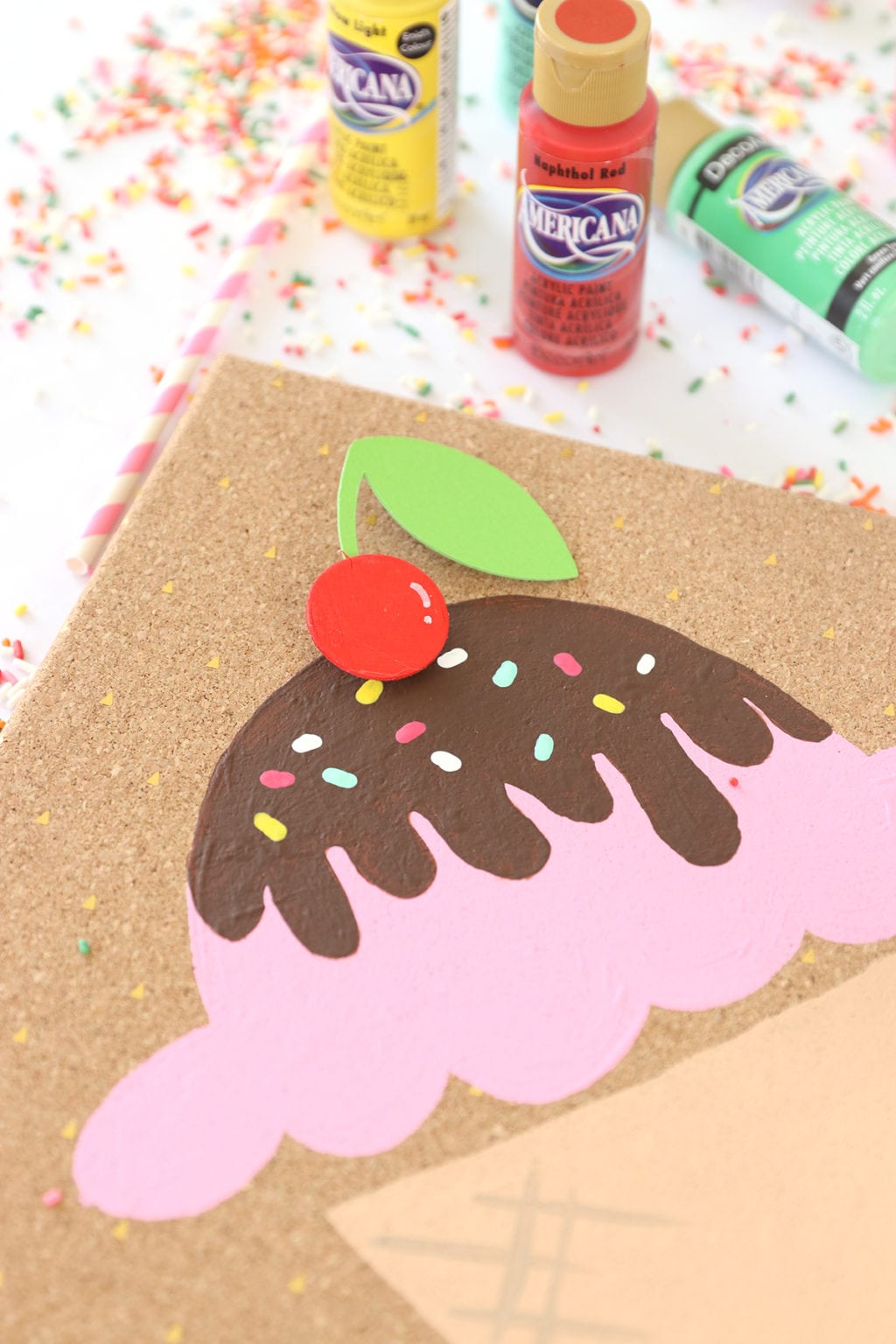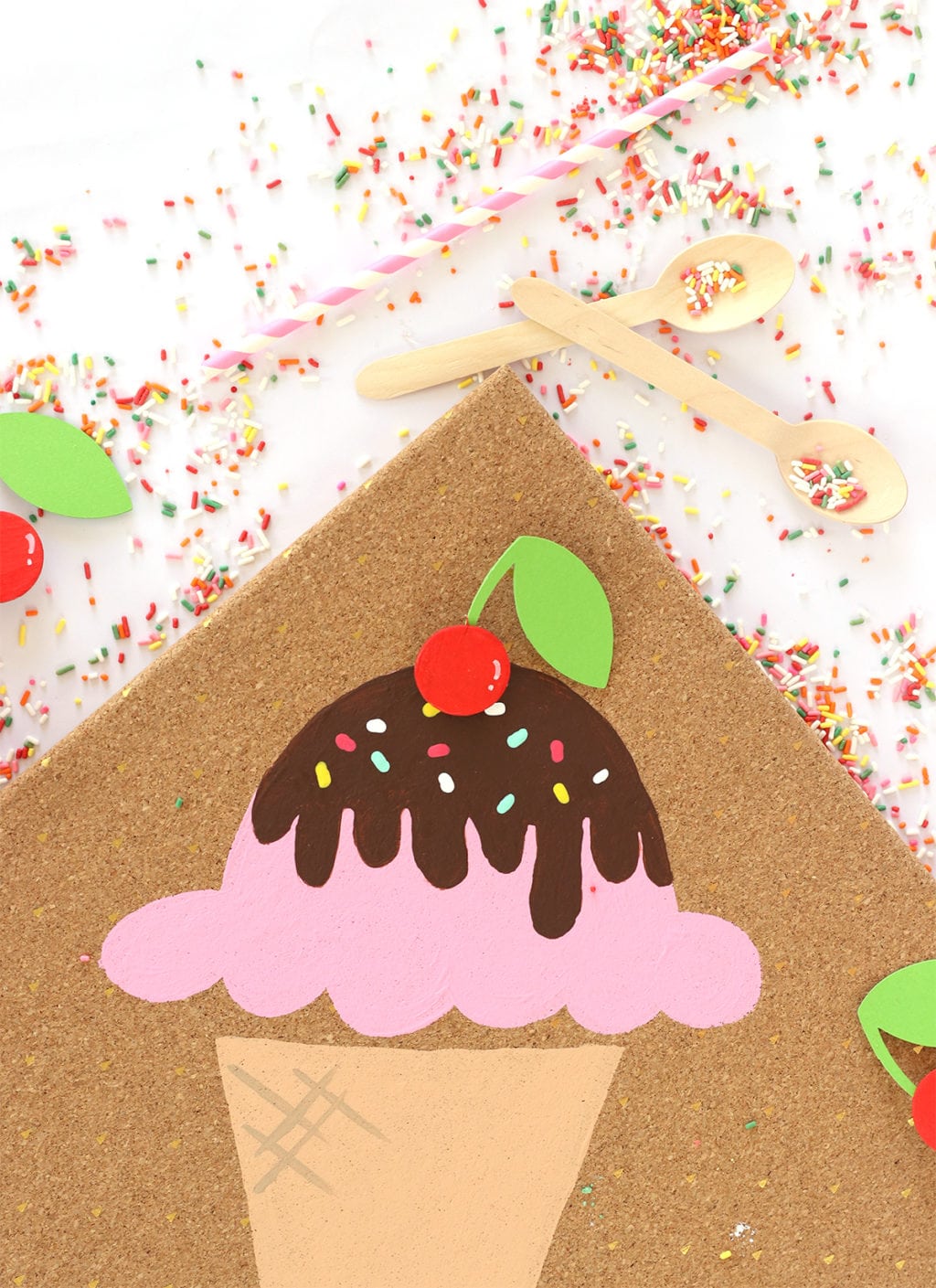 Shoutout to DecoArt for sponsoring this SWEET crafty post! (see what I did there?) All idea and crazy stories are mine, mine, mine. And thanks to YOU for supporting the partnerships that keep the lights on in this joint.