If you read this post, you know I am having a bit of a problem coming to grips with autumn. It happens every year. I'm all "sunshine and bright colors!!" while the rest of America is all "burlap and pumpkin spice everything!!" This year, I'm bound and determined to marry my love for summer with the reality of fall. This season, all of my projects will be colorful and bold. I've never been one to follow rules!
Today, I'm trading in maple leaves for monstera. I used this same leaf pattern for this summer picnic blanket and today they're getting an autumn-worthy makeover. Rather than pull out your craft knife or scissors, you can create these perfect monstera leaves by heading over to Cricut Design Space where I've mapped the entire project out for you.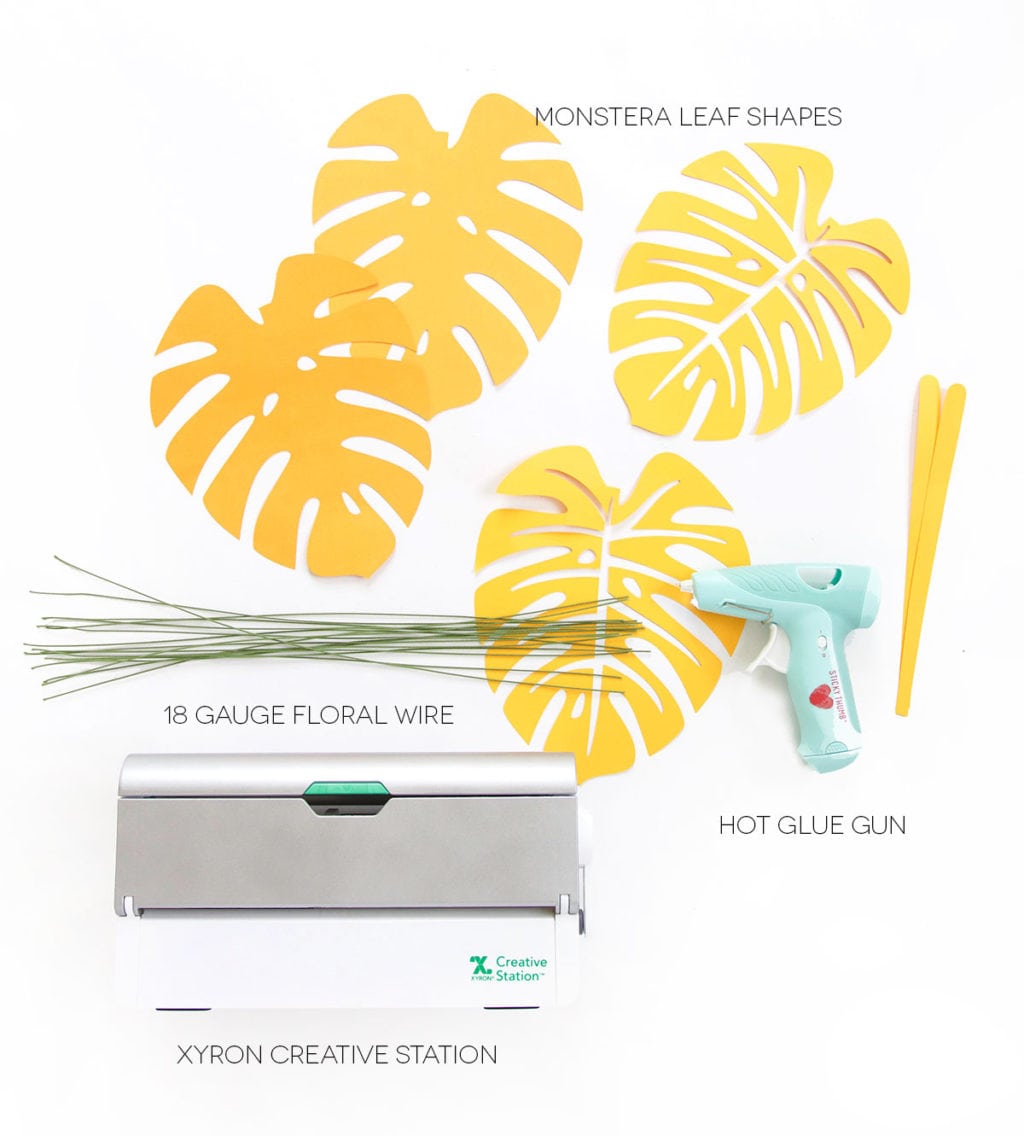 DIY Paper Monstera Leaves for Fall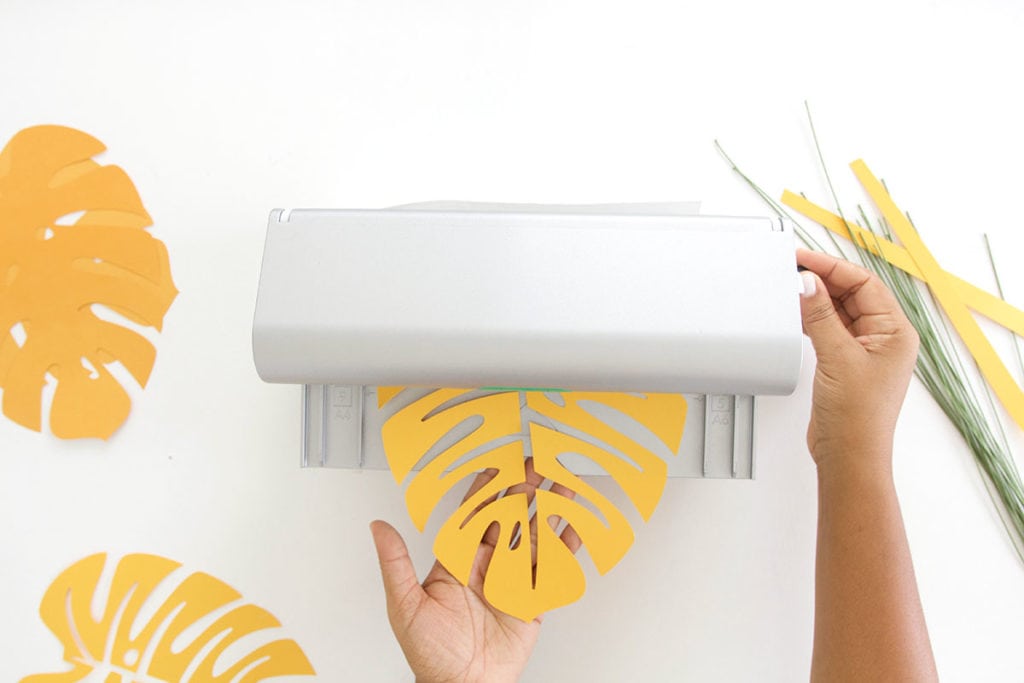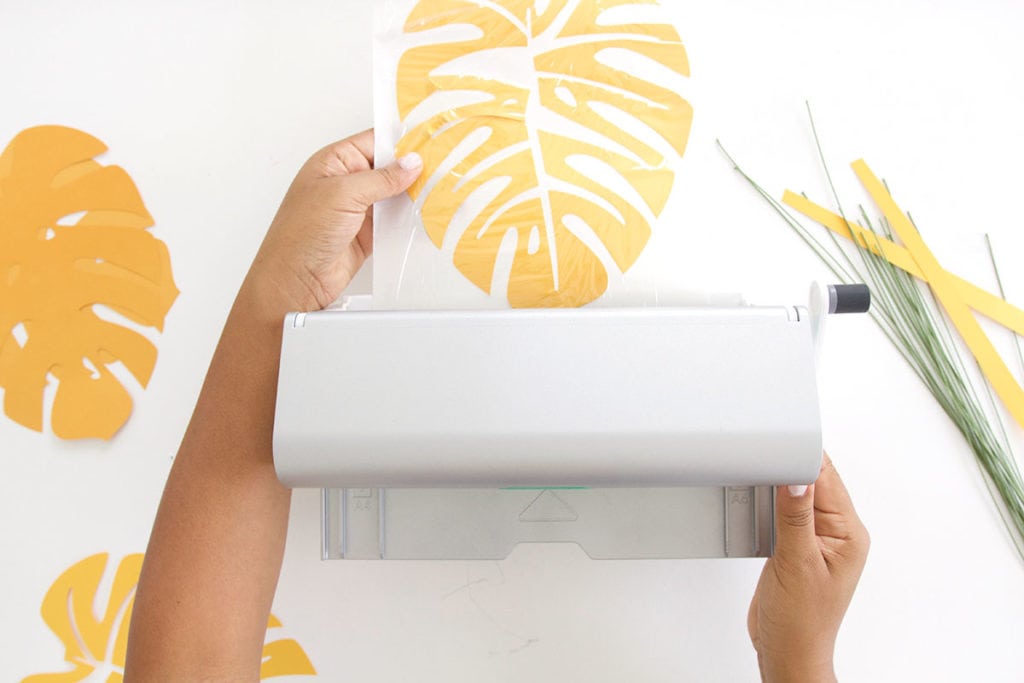 Use the Xyron Creative Station to turn the paper monstera leaves into stickers. If you don't have a Xyron Creative Station, no worries- just use craft glue!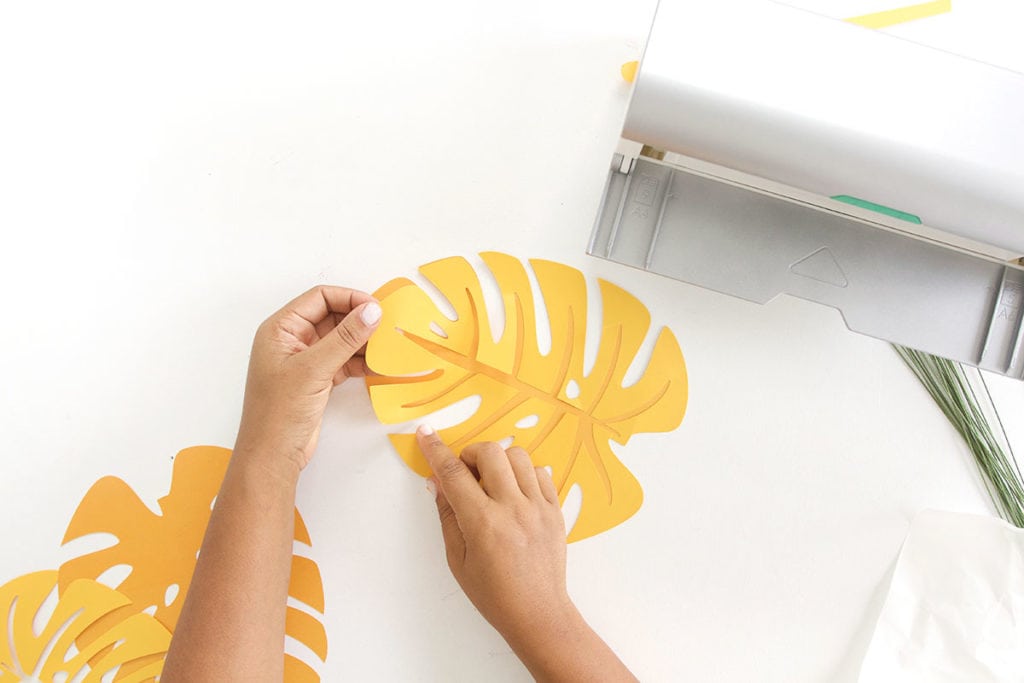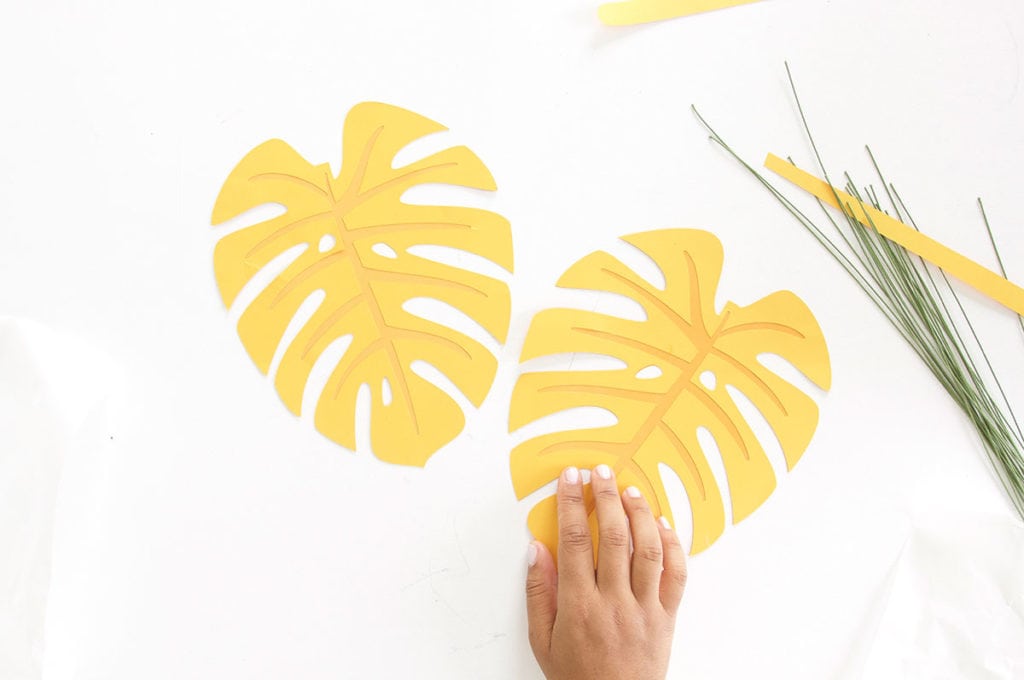 Each leaf has two layers. Adhere to top sticker layer onto the background layer. You'll have two finished leaves for each monstera leaf.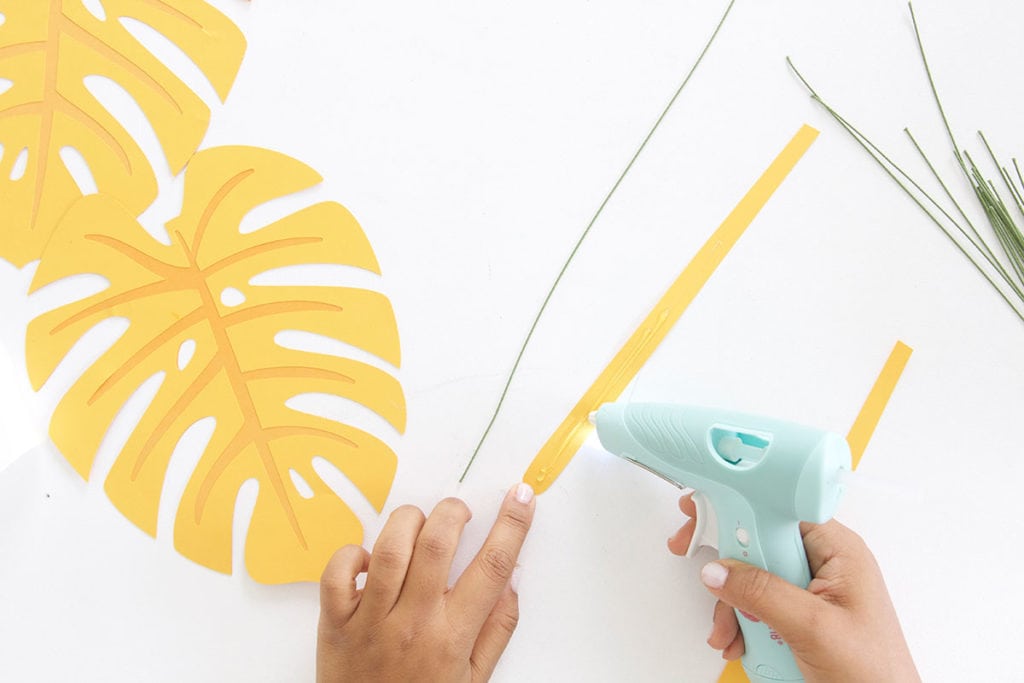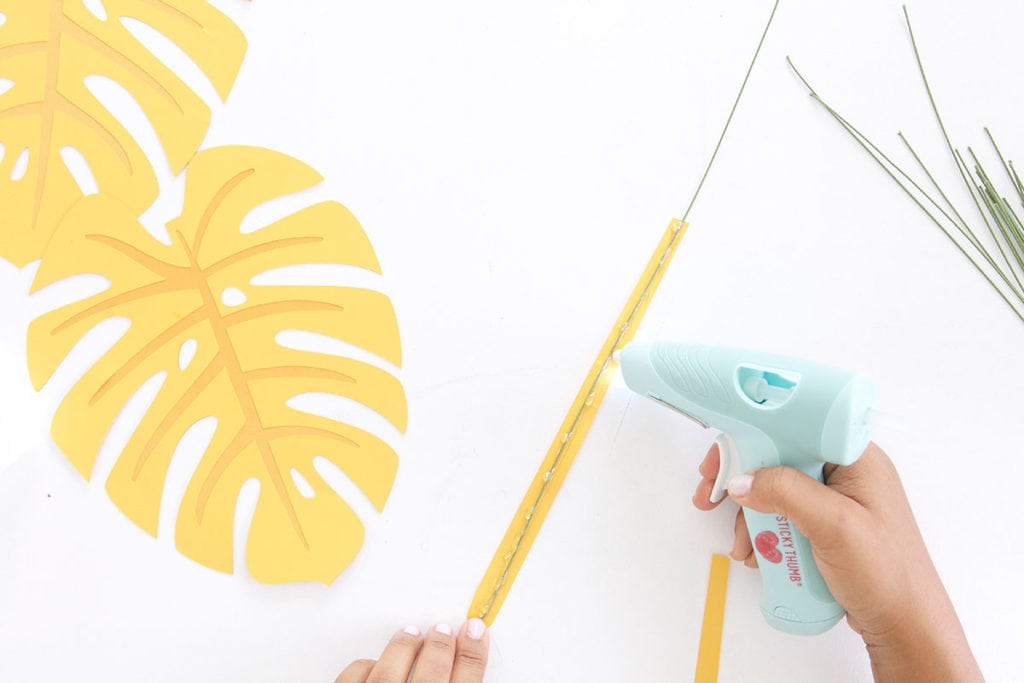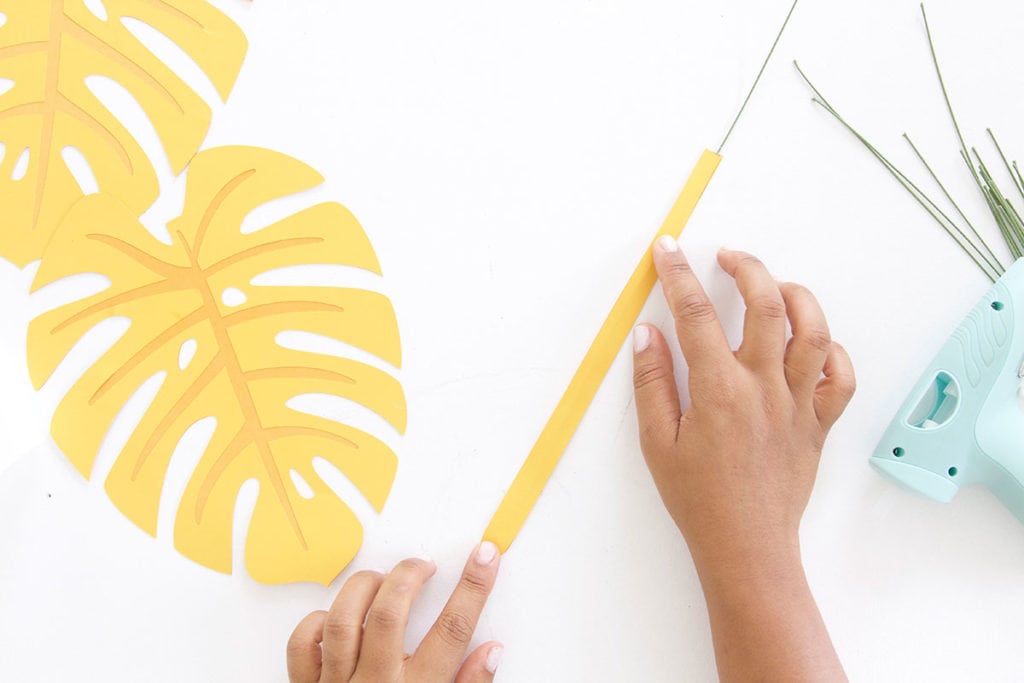 Use hot glue to sandwich the floral wire between two piece of paper. This will become the stem of your monstera leaf.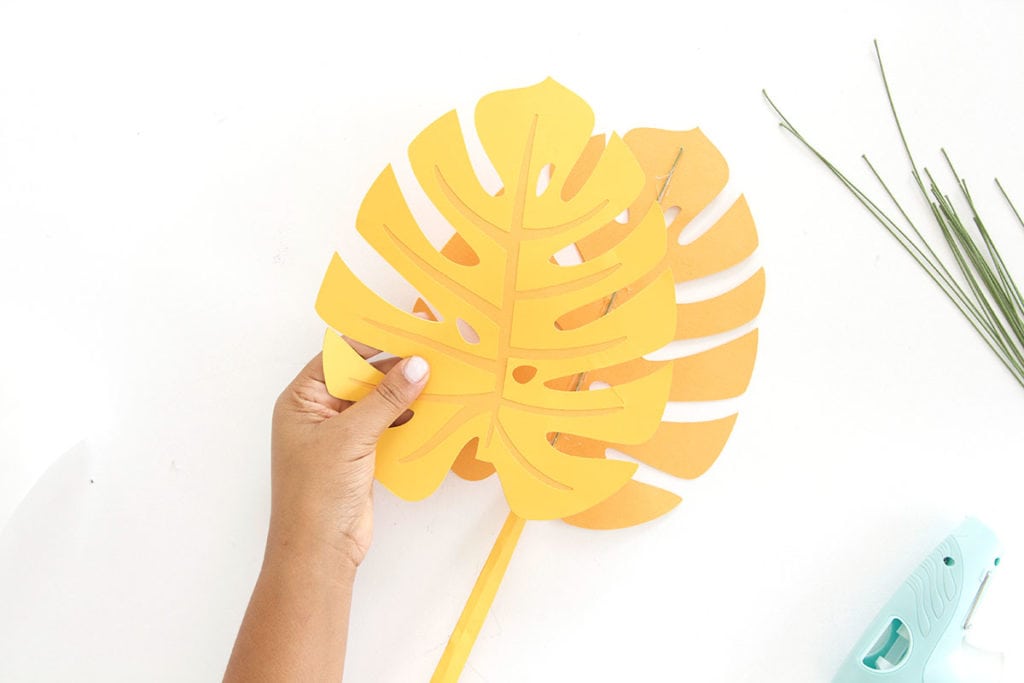 Run the floral wire up the entire leaf and then glue the second leaf on top to hide it.