July is National Picnic Month.
July is also home to National Cell Phone Courtesy Month and National Nude Recreation Week.
I'm not lying, people.
Naturally, I opted for a month of picnic themed projects, rather than cell phones and nudity. You're welcome.
Today begins a parade of picnicky DIY's scattered throughout the remainder of July. If you're the outdoorsy type or if you just like to eat food on adorable blankets, trays, tables and chairs – stay tuned. I've got some good stuff in store…starting with today's Cricut iron-on picnic blanket featuring one of the newest images available in the Cricut Design Space Access Subscription. As soon as I saw that Monstera Leaf, I know I had to make something with it.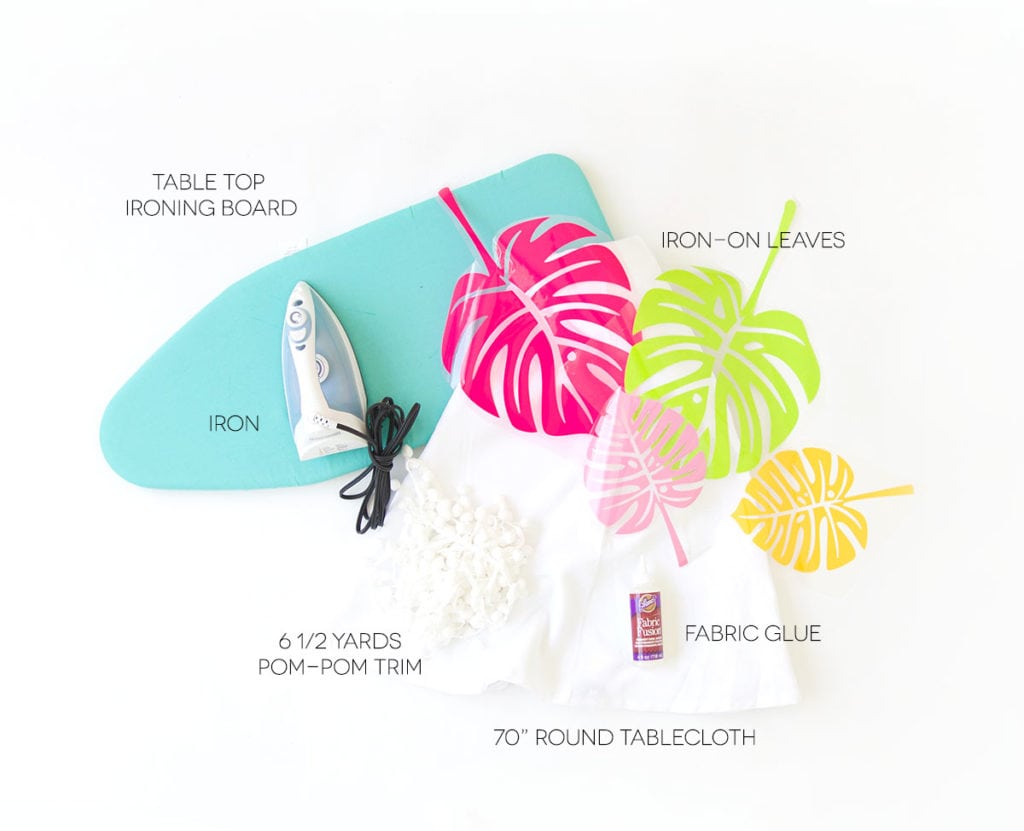 Here's what you'll need: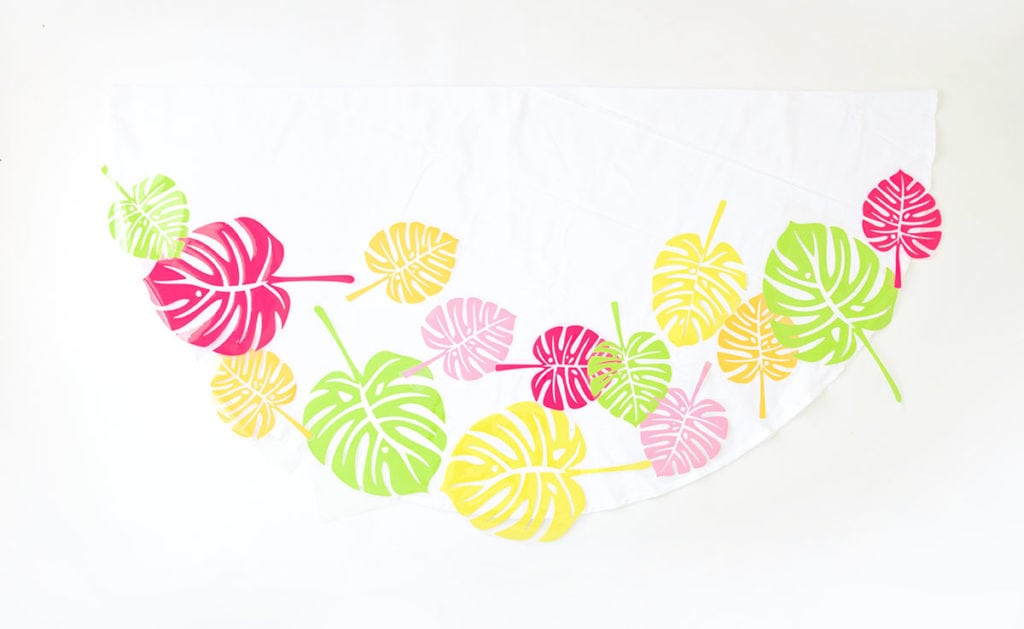 STEP 1
Fold the table cloth in half – this will make it easier to work with. Arrange all the leaf shapes how you'll want them to look in the final design.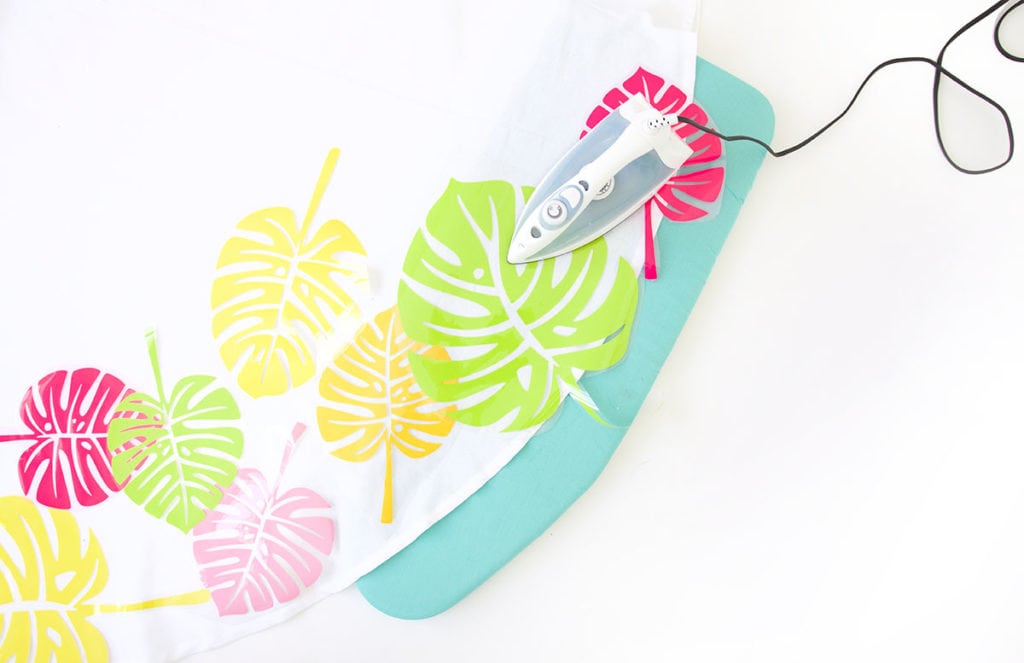 STEP 2
Work slowly to iron on each shape making sure to pay attention where the shapes overlap so that you don't accidentally iron one shape onto the plastic backing of another.
STEP 3 (not shown)
Turn the table cloth over and use fabric glue to adhere the pom pom trim along the entire edge of the table cloth. Allow the glue to dry for a few hours.
TIPS FOR USING IRON-ON MATERIAL:
For any shapes that go off the edge, fold under the excess and iron it onto the under side of the tablecloth
Don't use any steam! Use a iron on dry heat to iron on each of the shapes.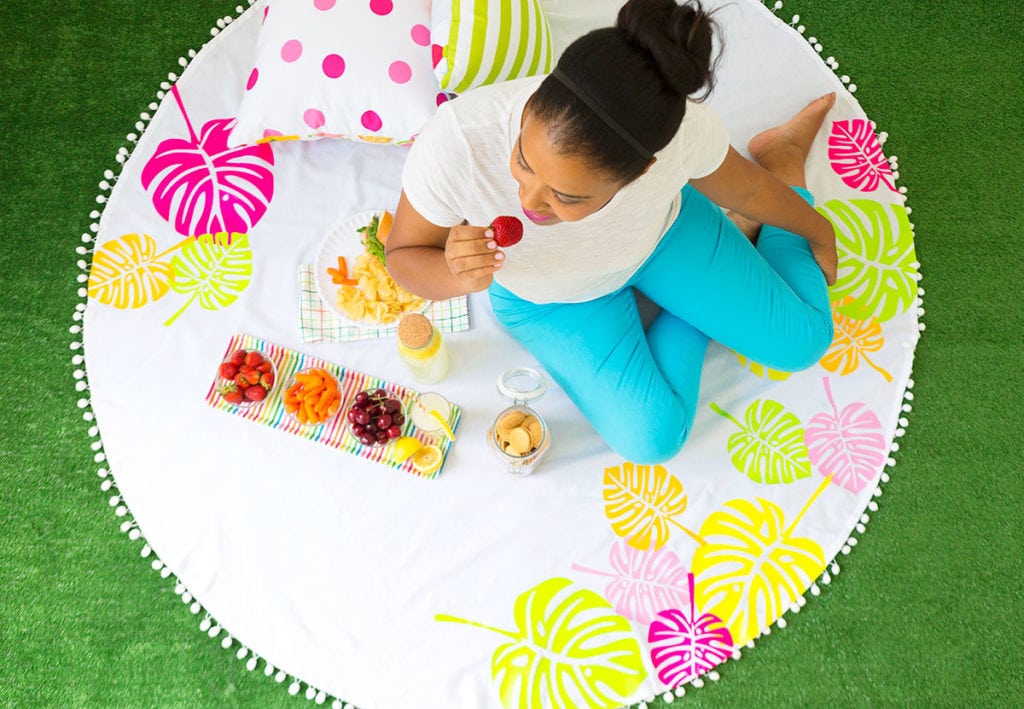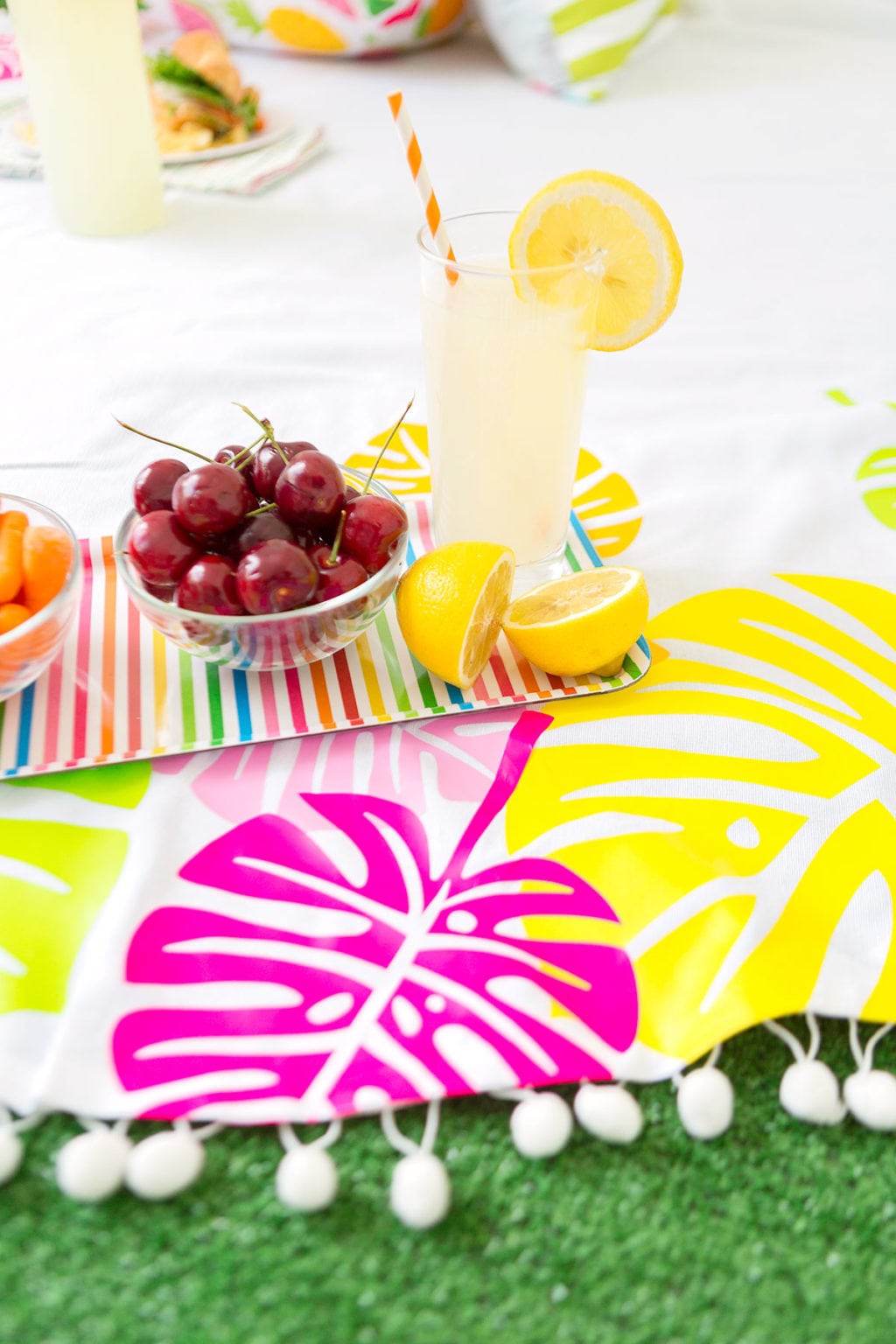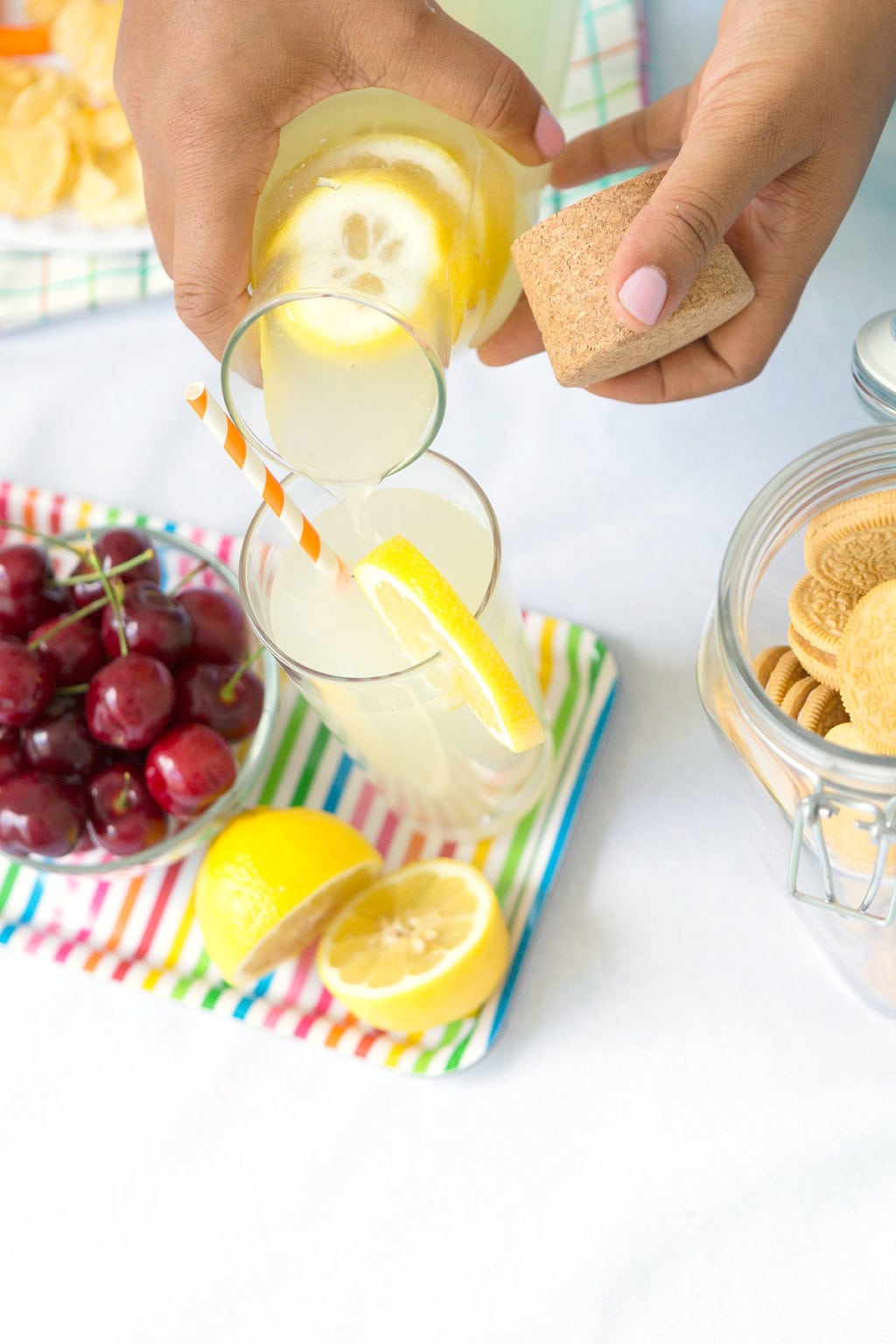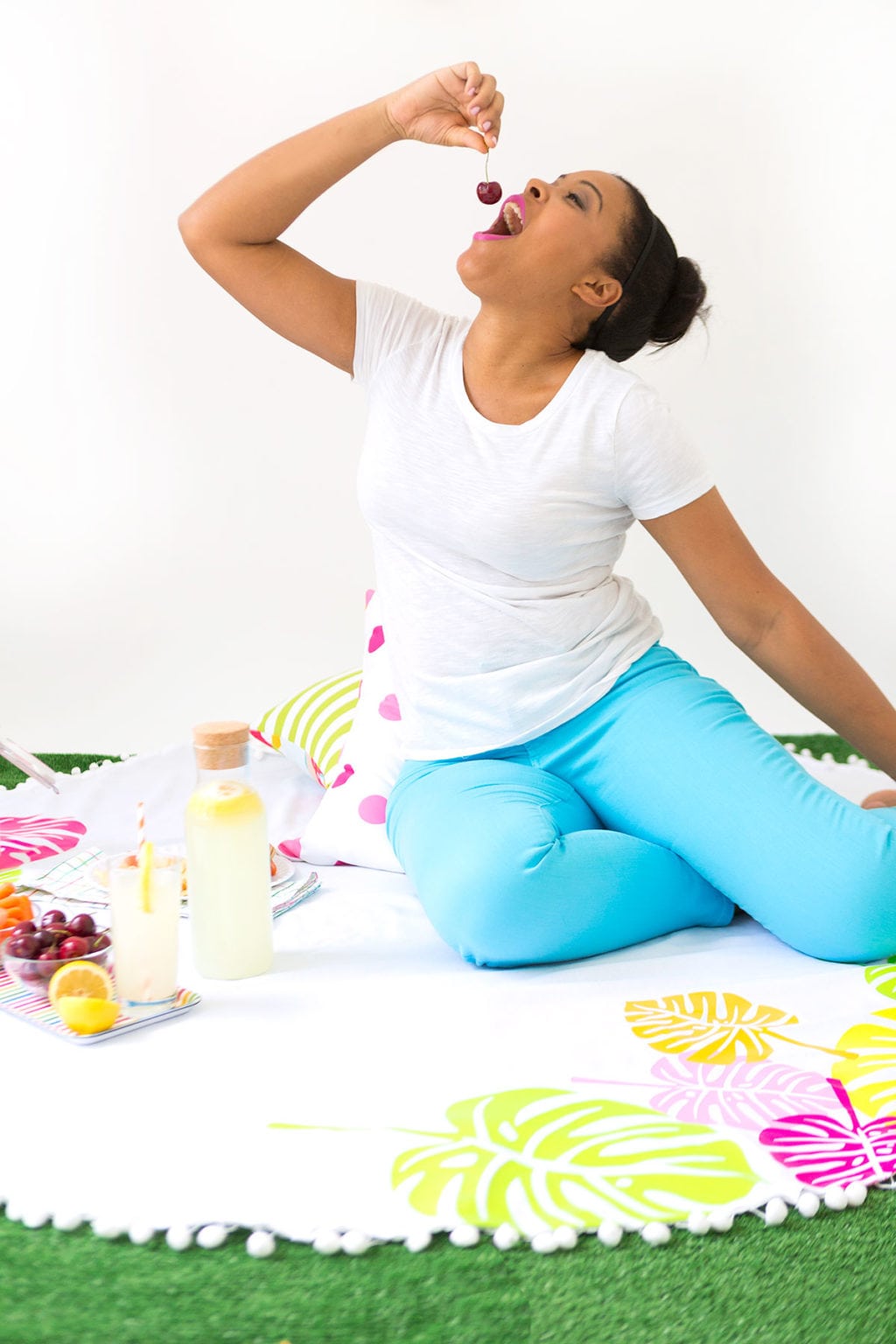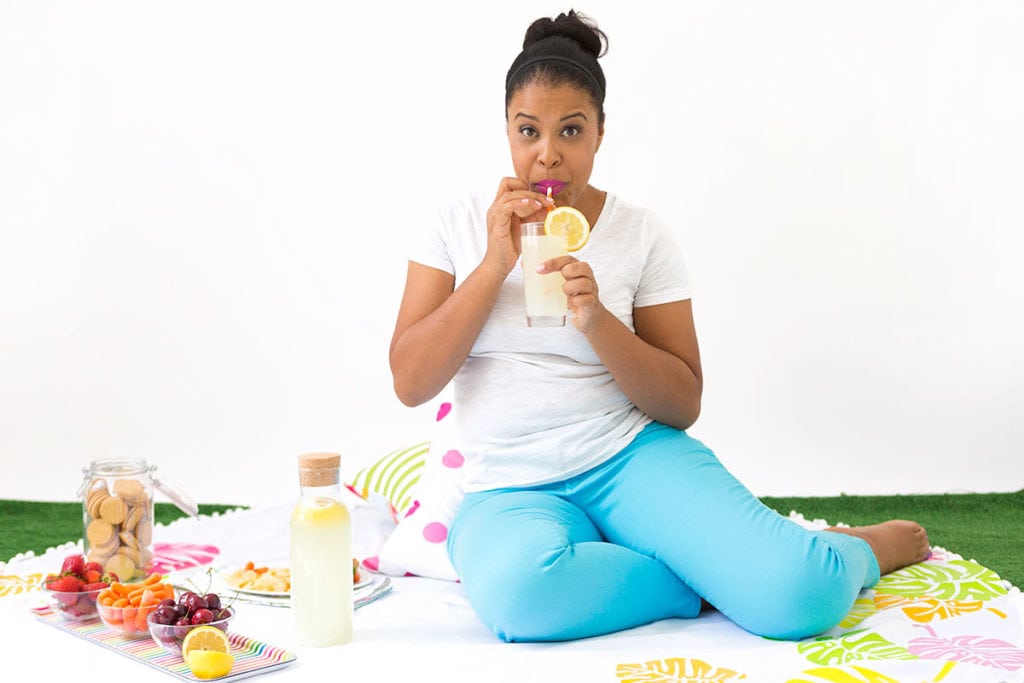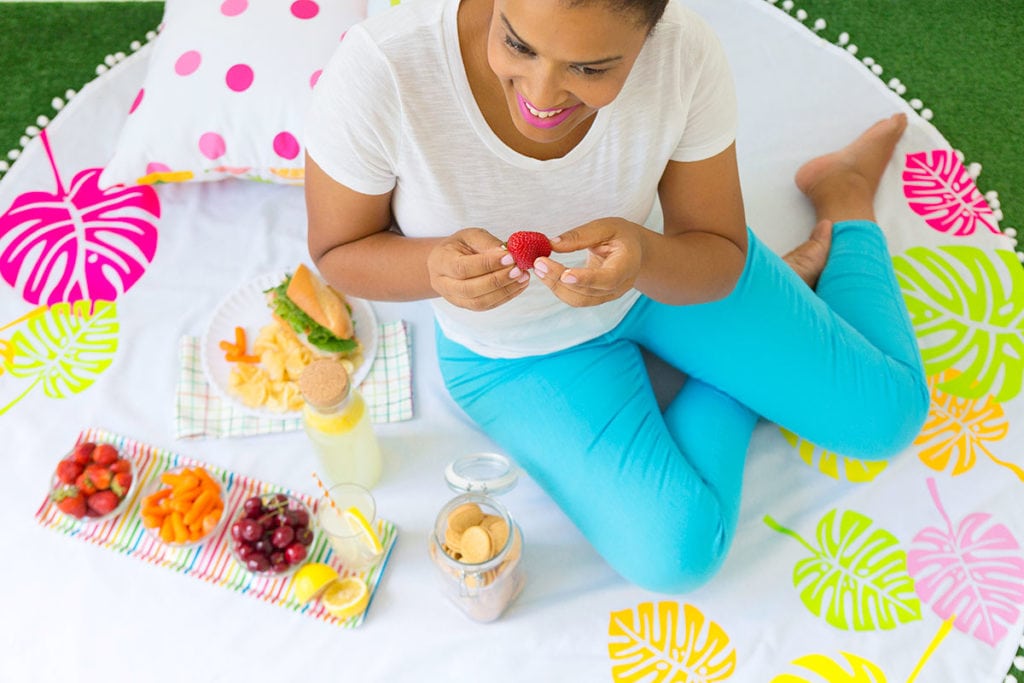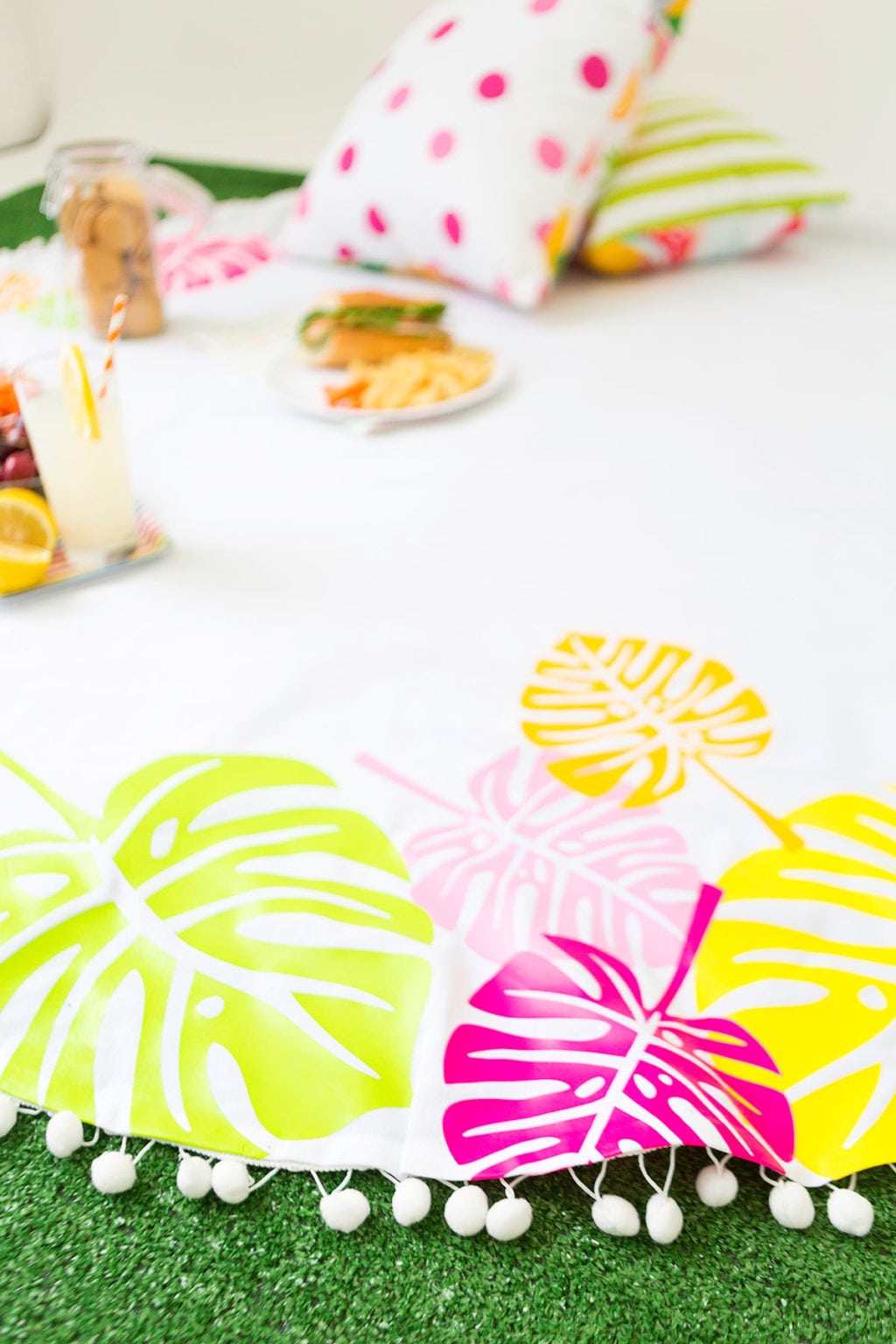 Styling & Crafting: Amber Kemp-Gerstel
Photograhpy: Devlopz