You know how I feel about tassels. I have a love affair with tassels. They are sort of like the modern day version of scrunchies … you can never have too many. So, today I'm doing my duty as a self proclaimed tassel aficionado. I'm bringing you a super easy, very colorful take on tassels. I've added a few wood elements to hike up the style factor. These leather and wood bead tassels are the sort of accessory that will get you stopped on the sidewalk by people wondering "where'd you get that?" You could totally lie and say you paid $250 bucks for it because this is the sort of tassel that folks pay big bucks for. But not us…we DIY our tassels, right?! Let's get started.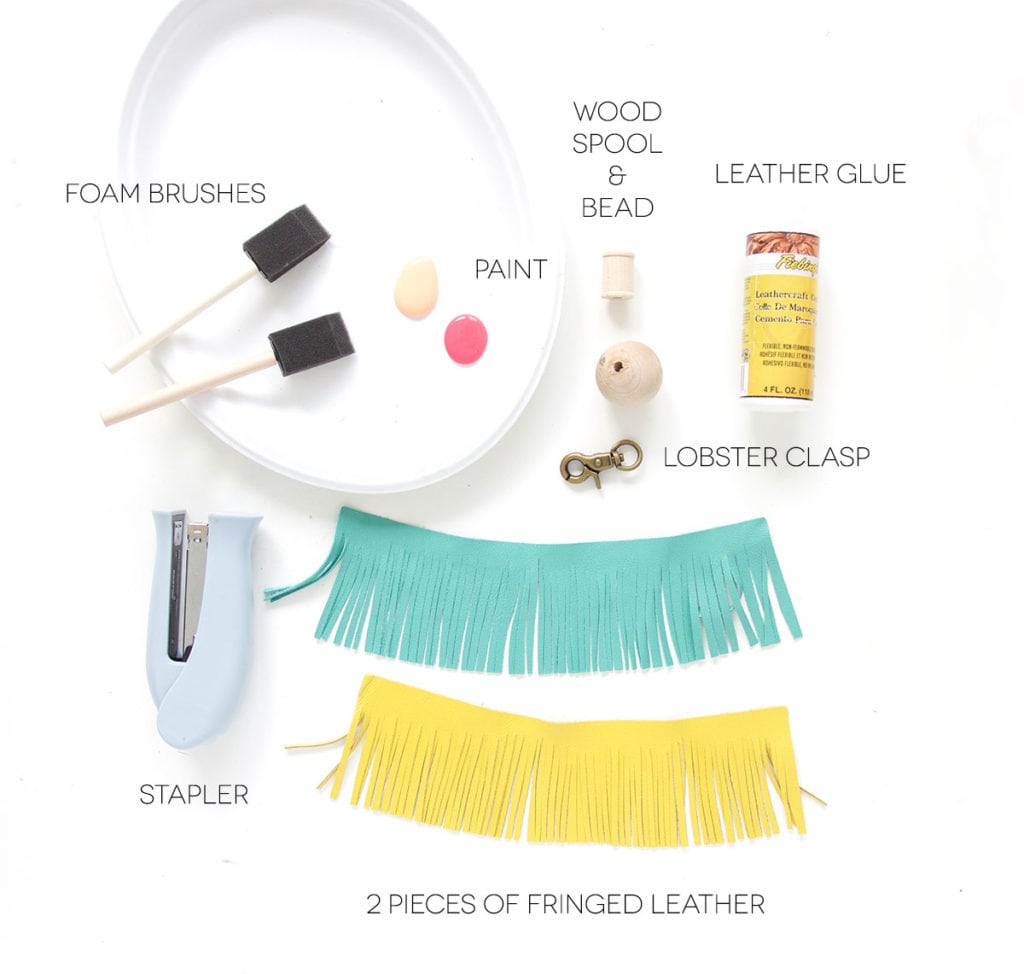 You'll need:
a large wood bead
a small wooden spool
paint and foam brushes
a stapler
a lobster clasp
leather glue
2 pieces of 8″ x 4″ fringed leather
In addition to these supplies, you'll also need:
a skewer
a thin strip of leather in any color you want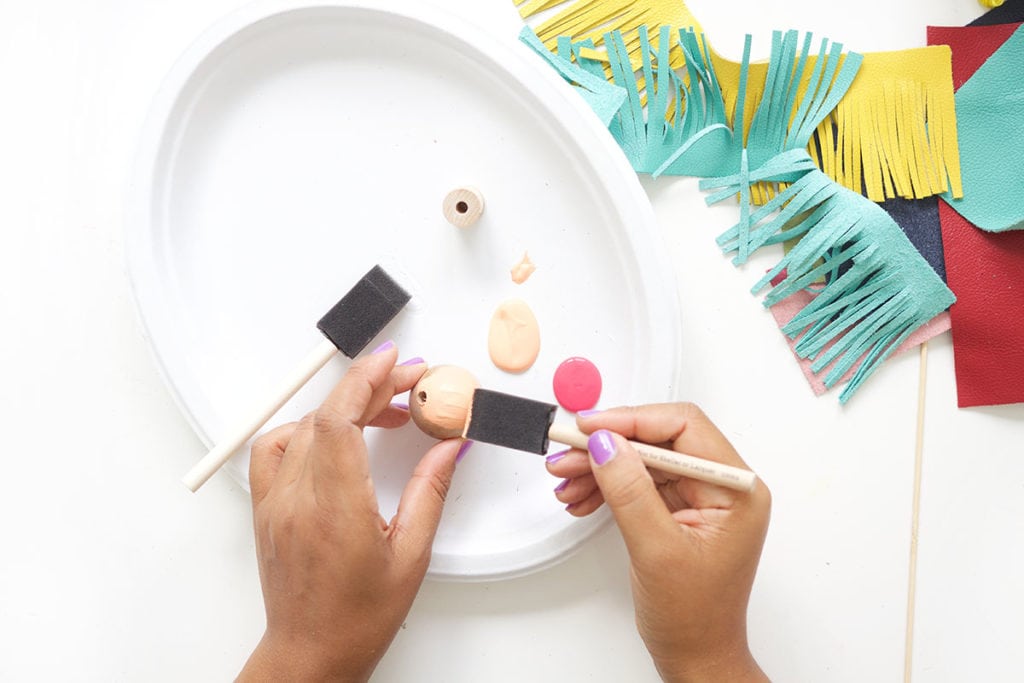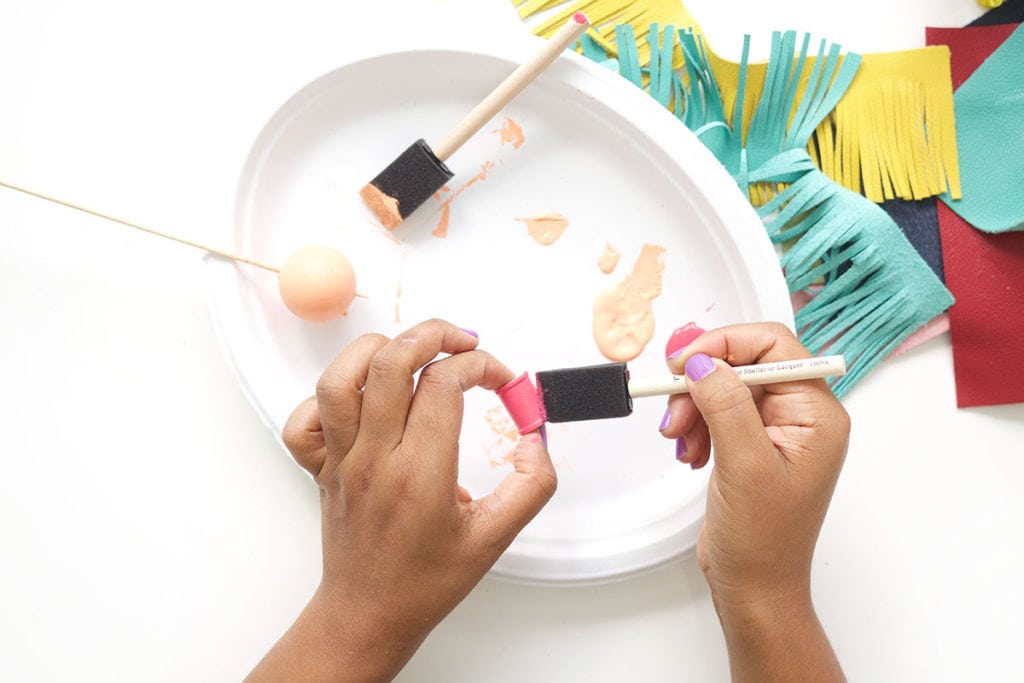 Paint the wood bead and the wood in any color you wish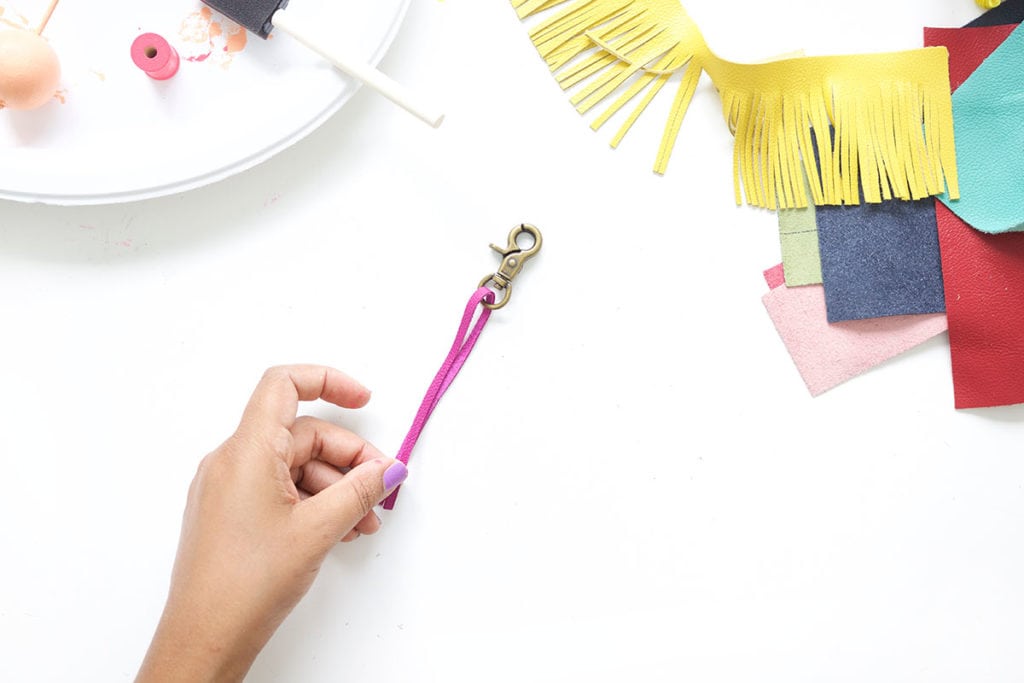 Loop the leather strip through the lobster clasp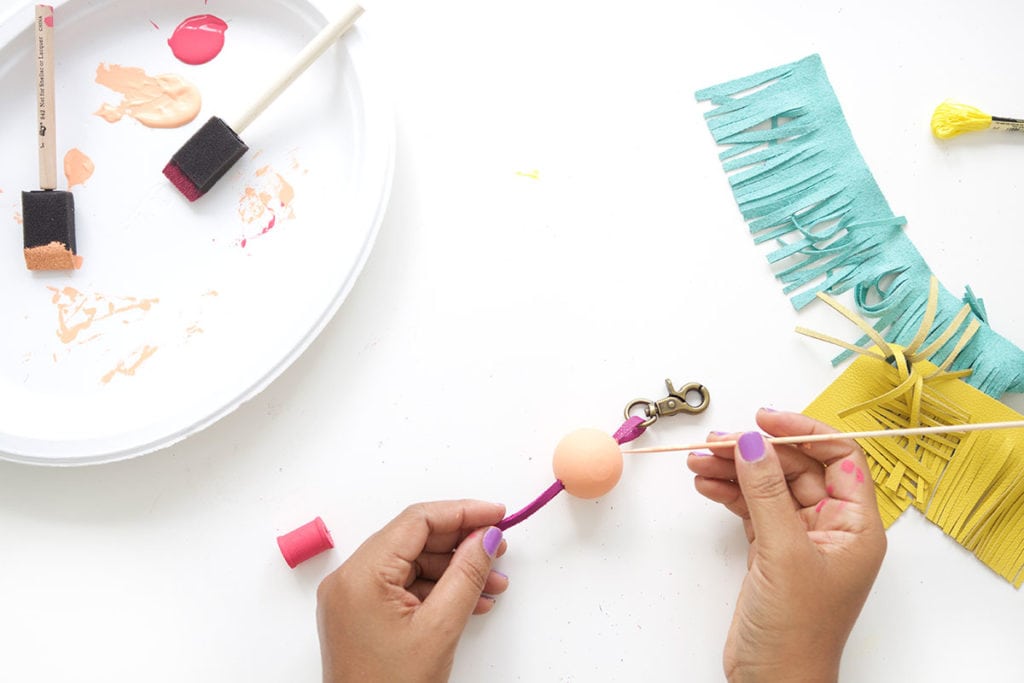 Use a skewer to feed the leather strip through the hole in the wood bead and the hole in the wooden spool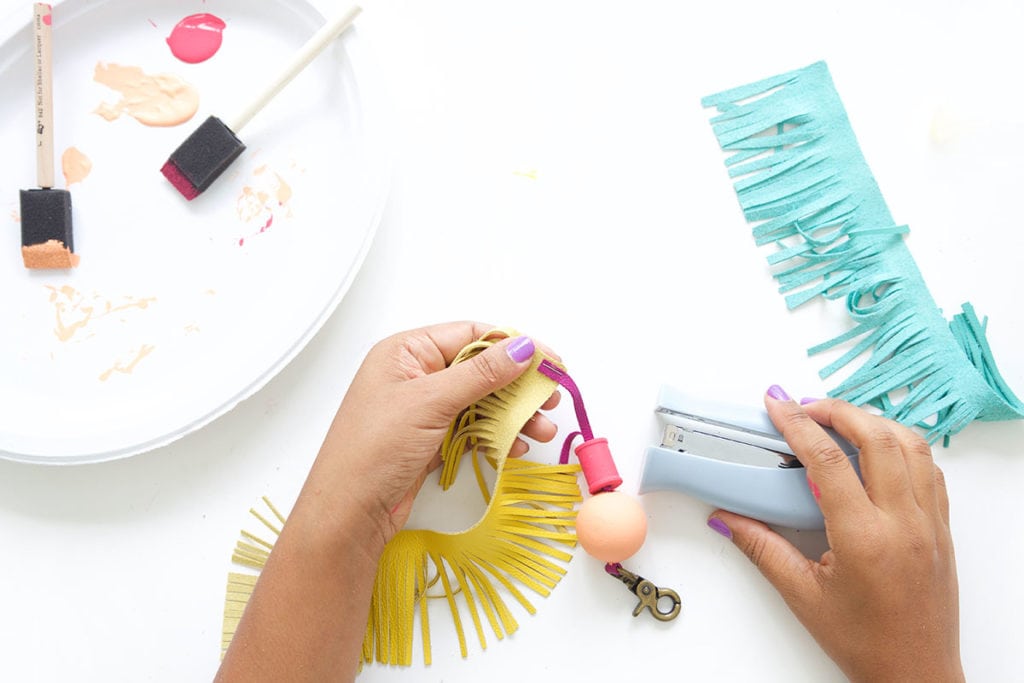 Using the same technique I showed in  THIS project, staple one of the loose ends onto the inside of the fringed leather. Then add a bead of glue and roll the tassel together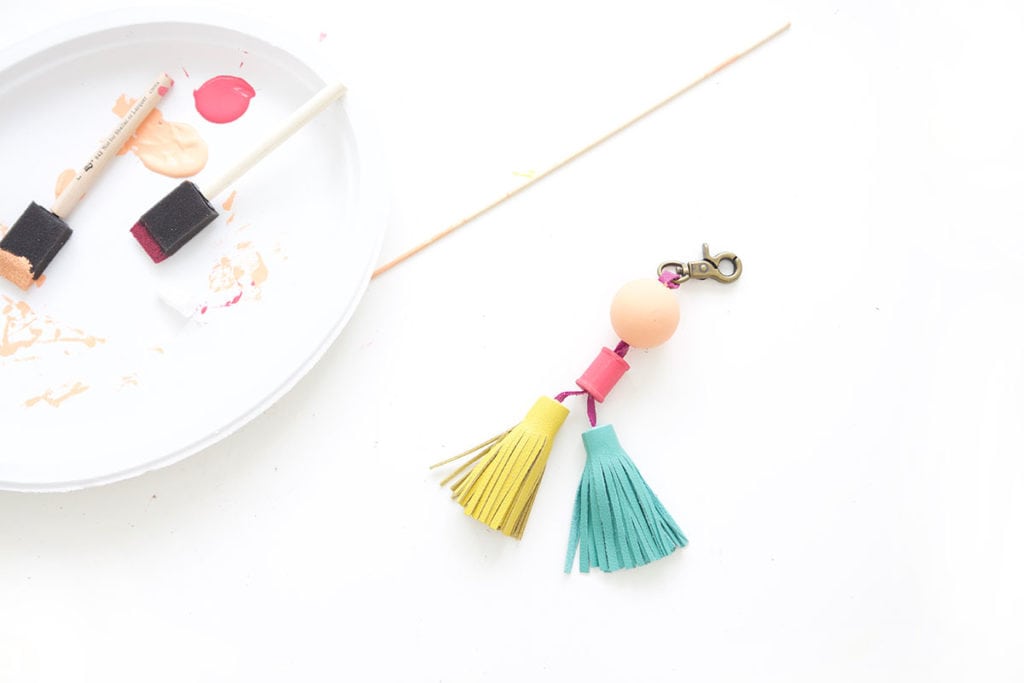 Repeat the stapling, gluing and rolling on the second tassel and allow the glue to dry for about 20 minutes.