Brace yourself! You may not know it, but you have a full art studio hiding in your bathroom cabinets. You know that box of Q-tips stashed between the cotton balls and nail polish remover…yep, those guys…they're an crafter's secret weapon. Go ahead and grab them because today's simple project is a showstopper with Q-tips at center stage.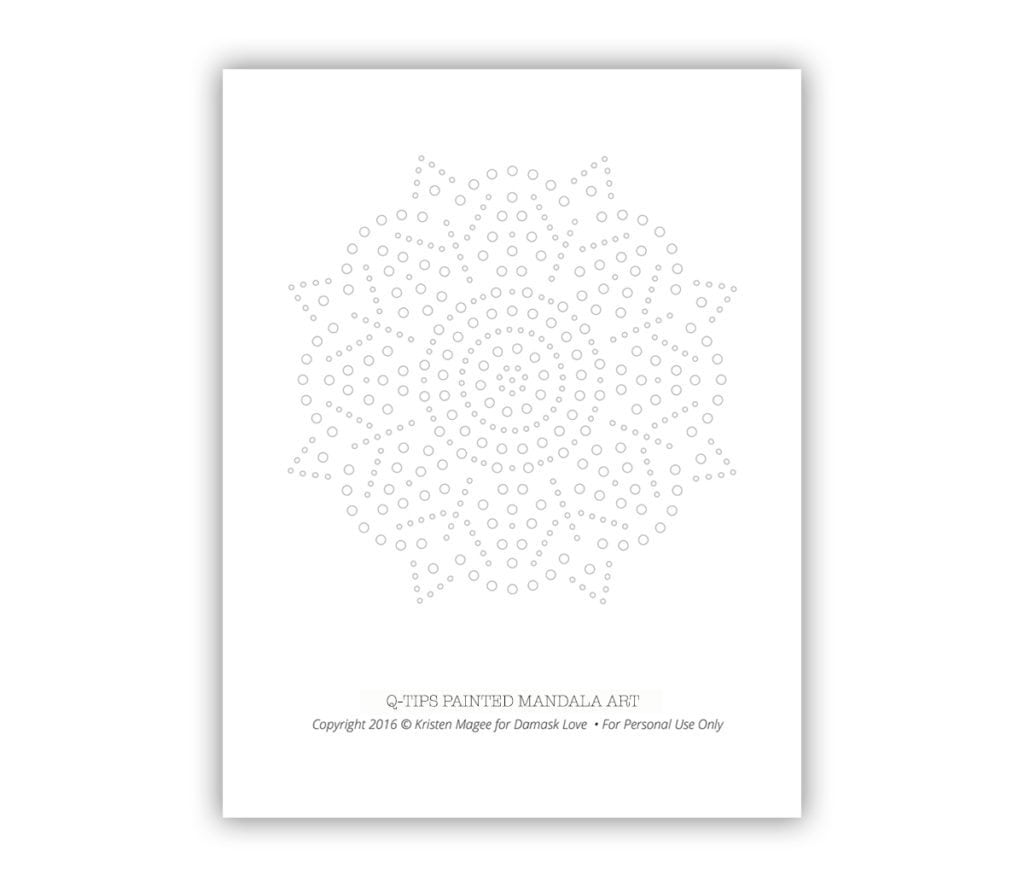 Click below to download your own Q-Tips Mandala Art
Among the long list of #qtipsHacks, one of my faves is using them to make perfect little paint polka dots. Just dip a Q-tips into a teeny bit of paint and you can dab your way to polka dot perfection. With that in mind, I figured we could take our dots and turn them into something seriously impressive. With the help of K.Becca, I've got a mandala design just waiting for you to paint with Q-tips! So easy, fun, low mess and great for the kiddos.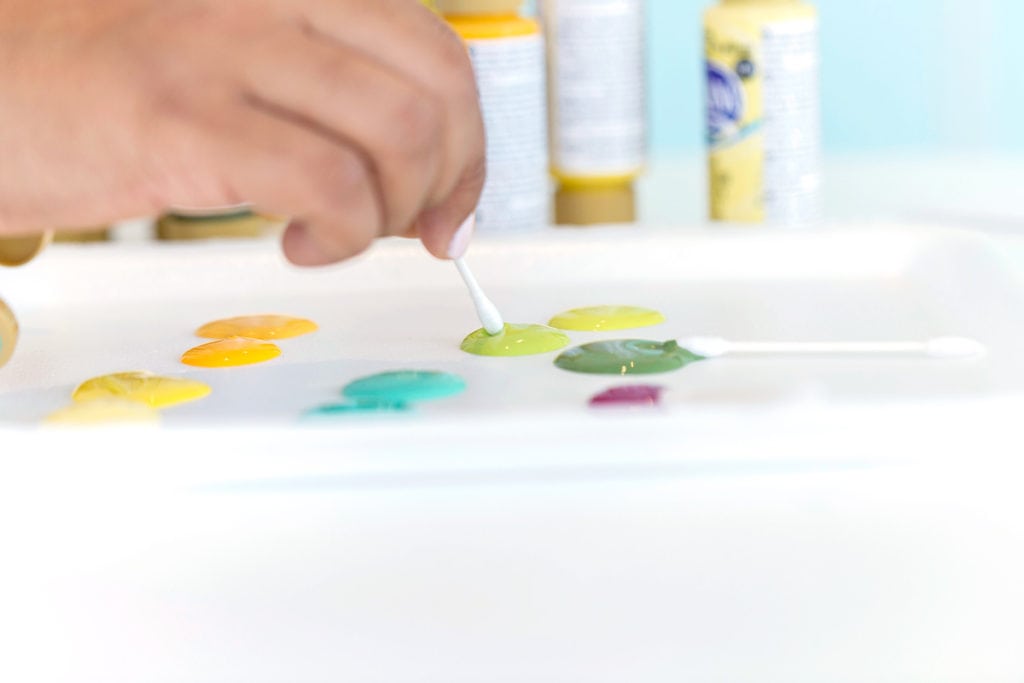 TIPS FOR PAINTING WITH Q-TIPS
Use the standard Q-tips to create small dots
Use Q-tips Precision Tips to create itty bitty dots on your printable design
Don't press too hard! Gently dab the paint into place!
Print two copies – one for practice and another for your finished design.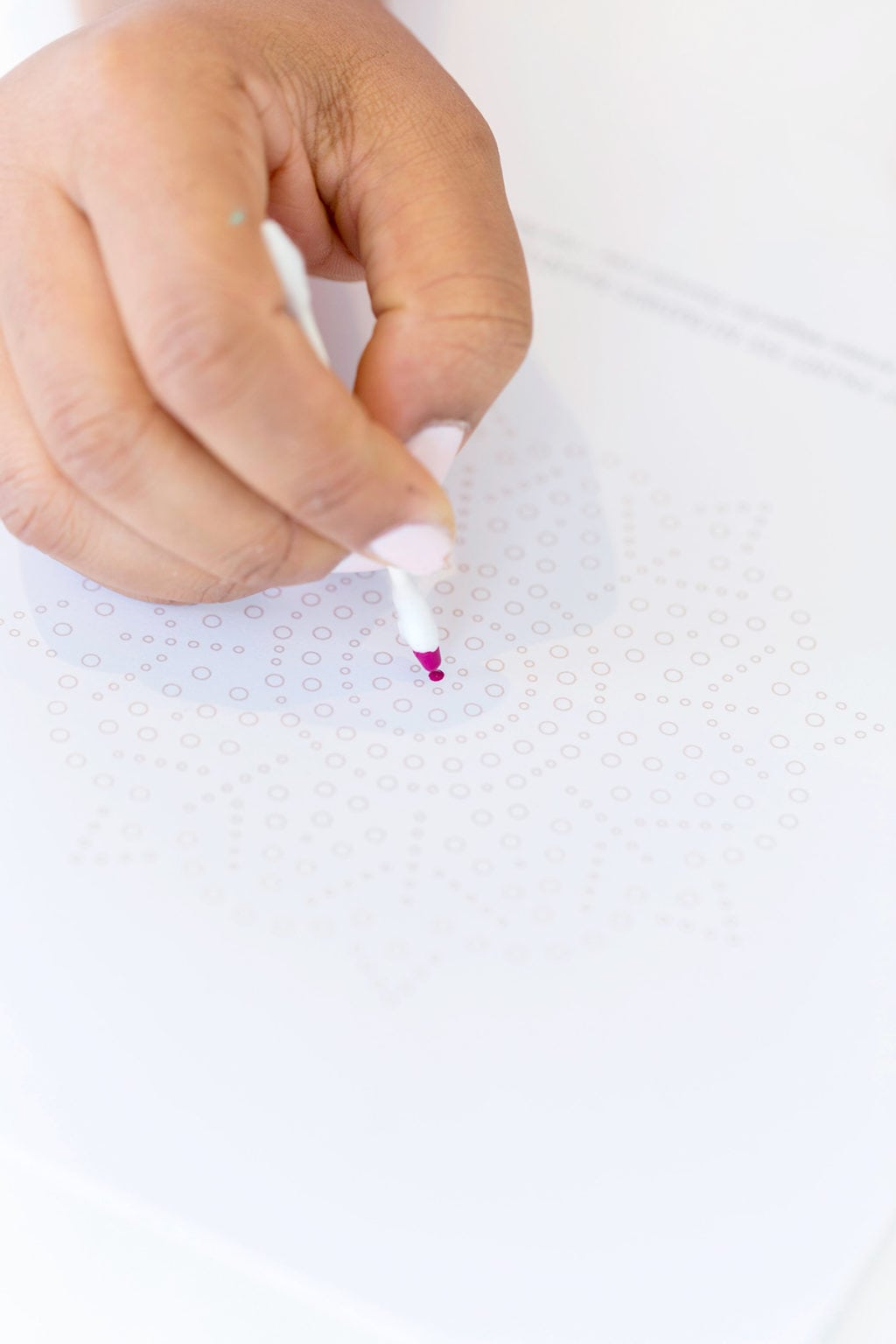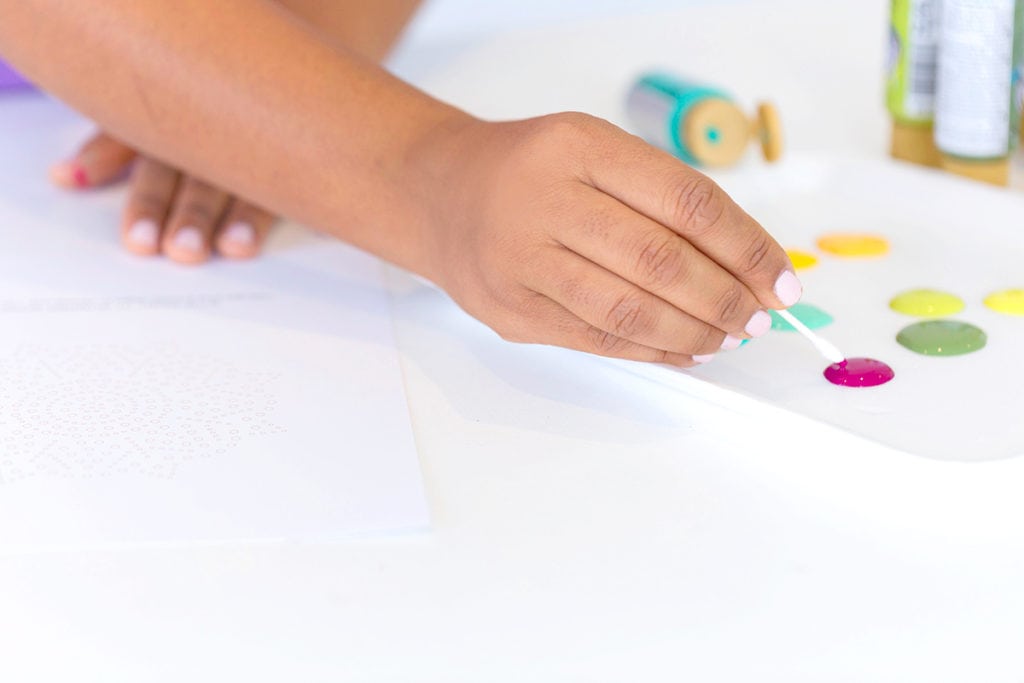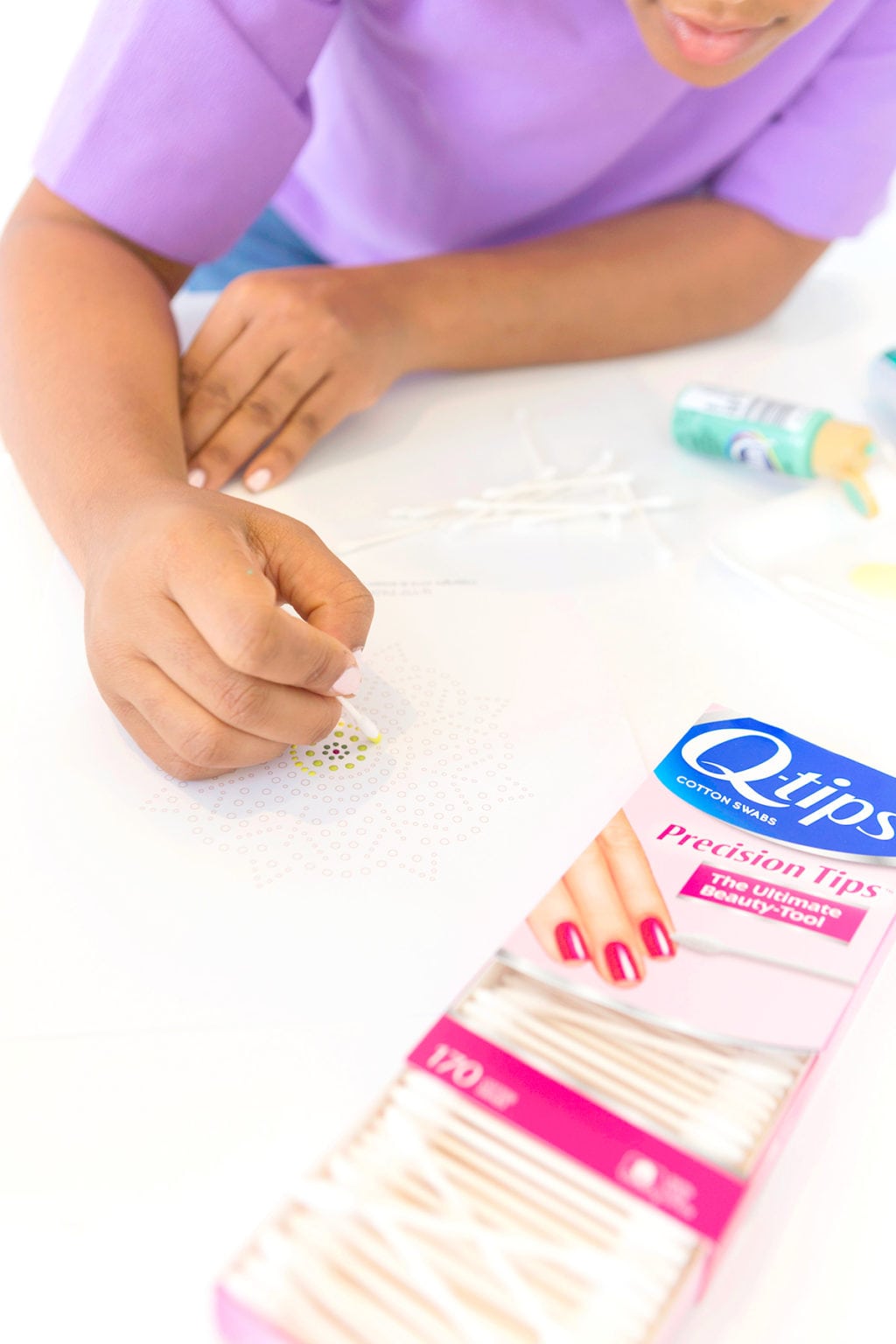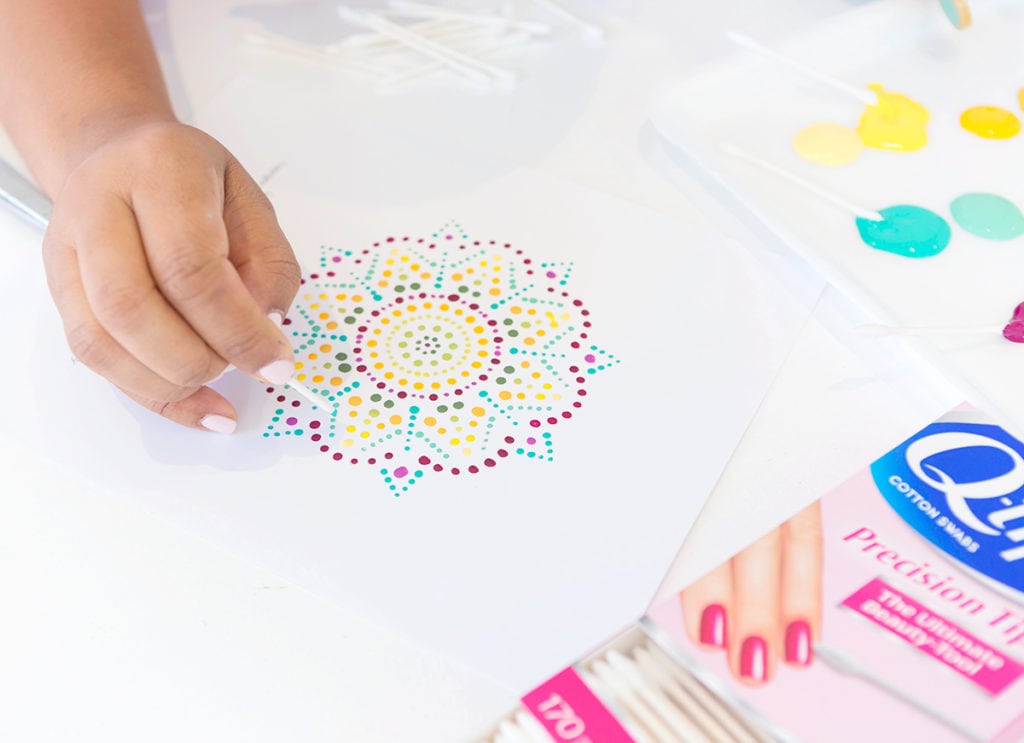 Once your design is complete, you can hang it on the fridge or give it a more permanent place to live…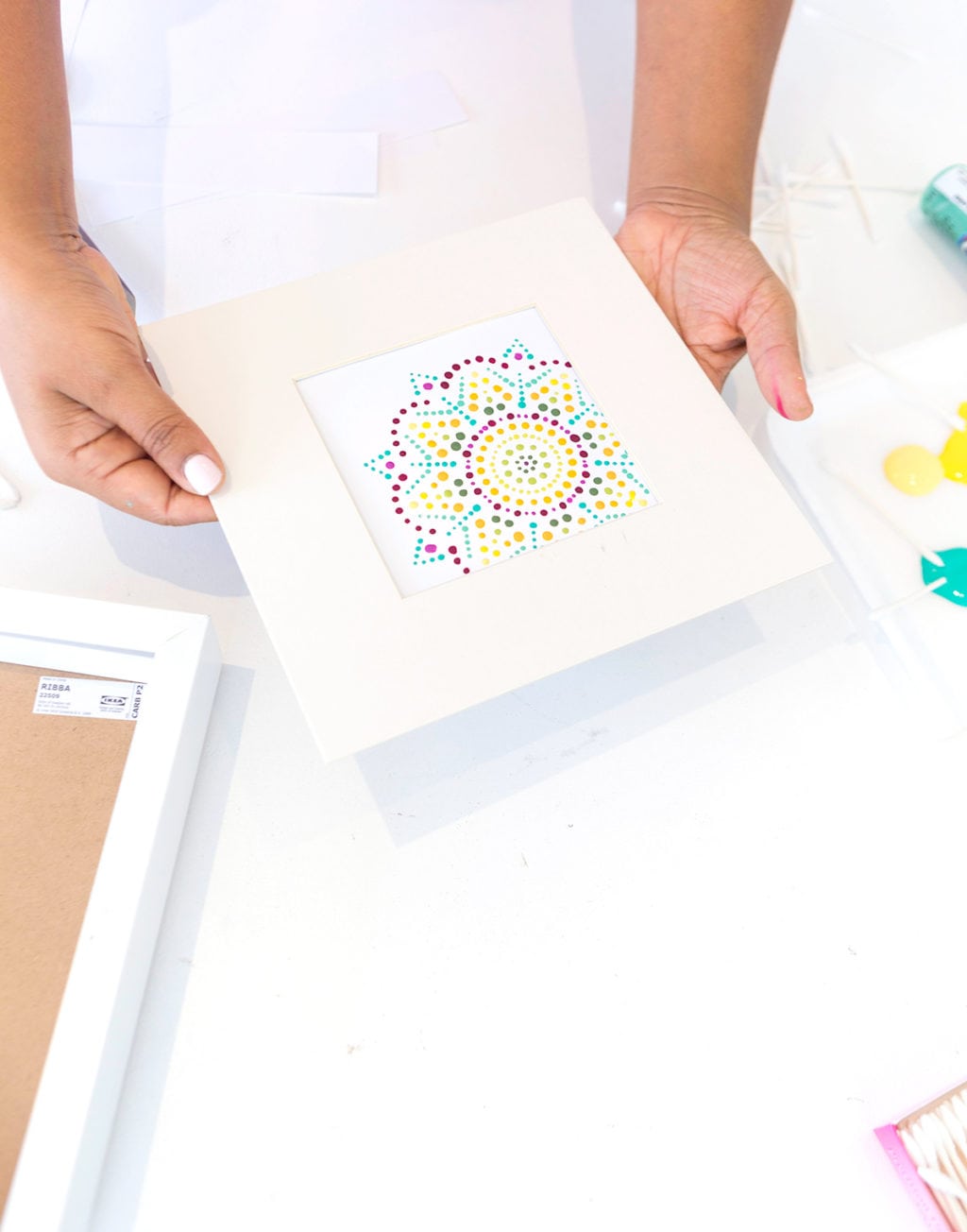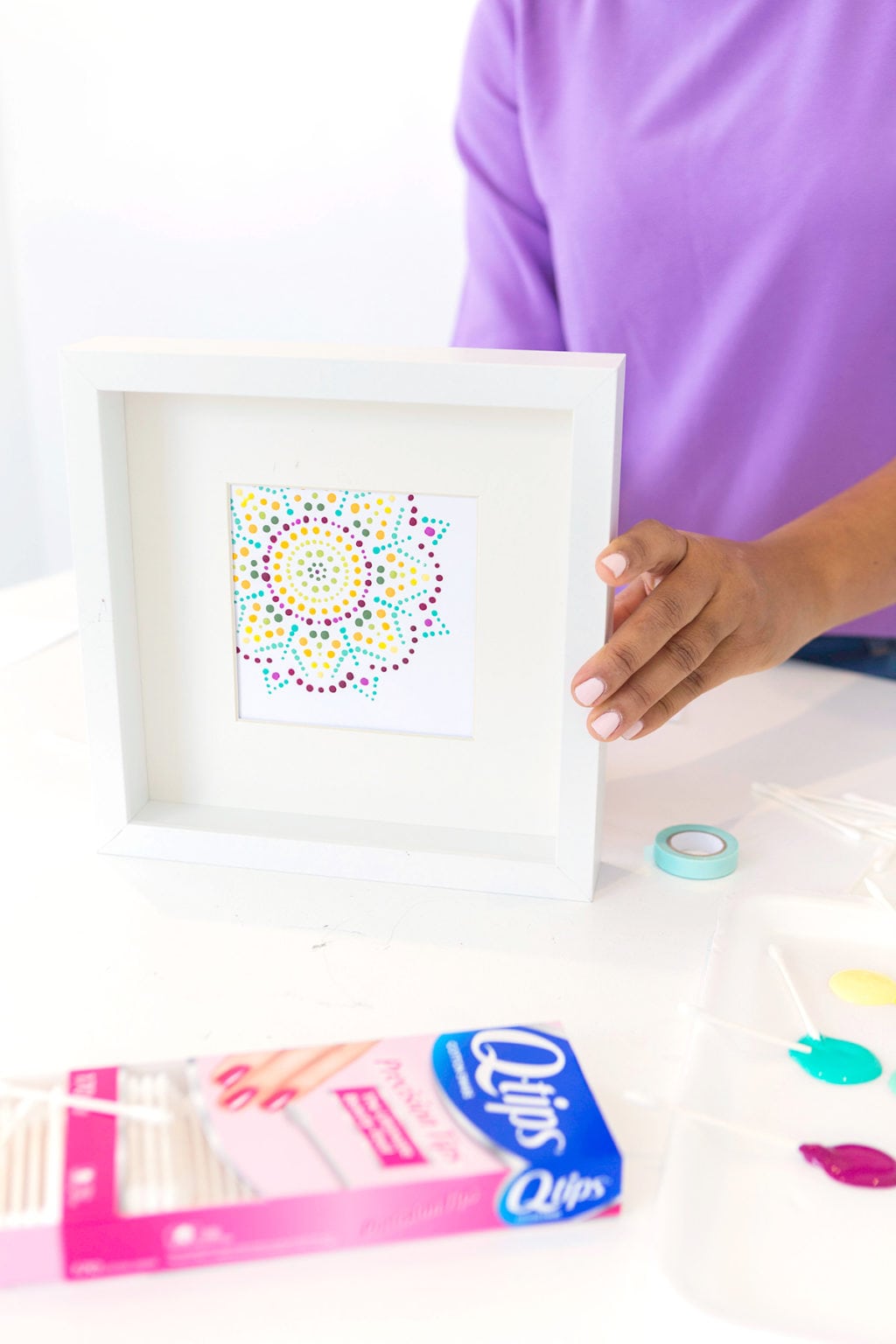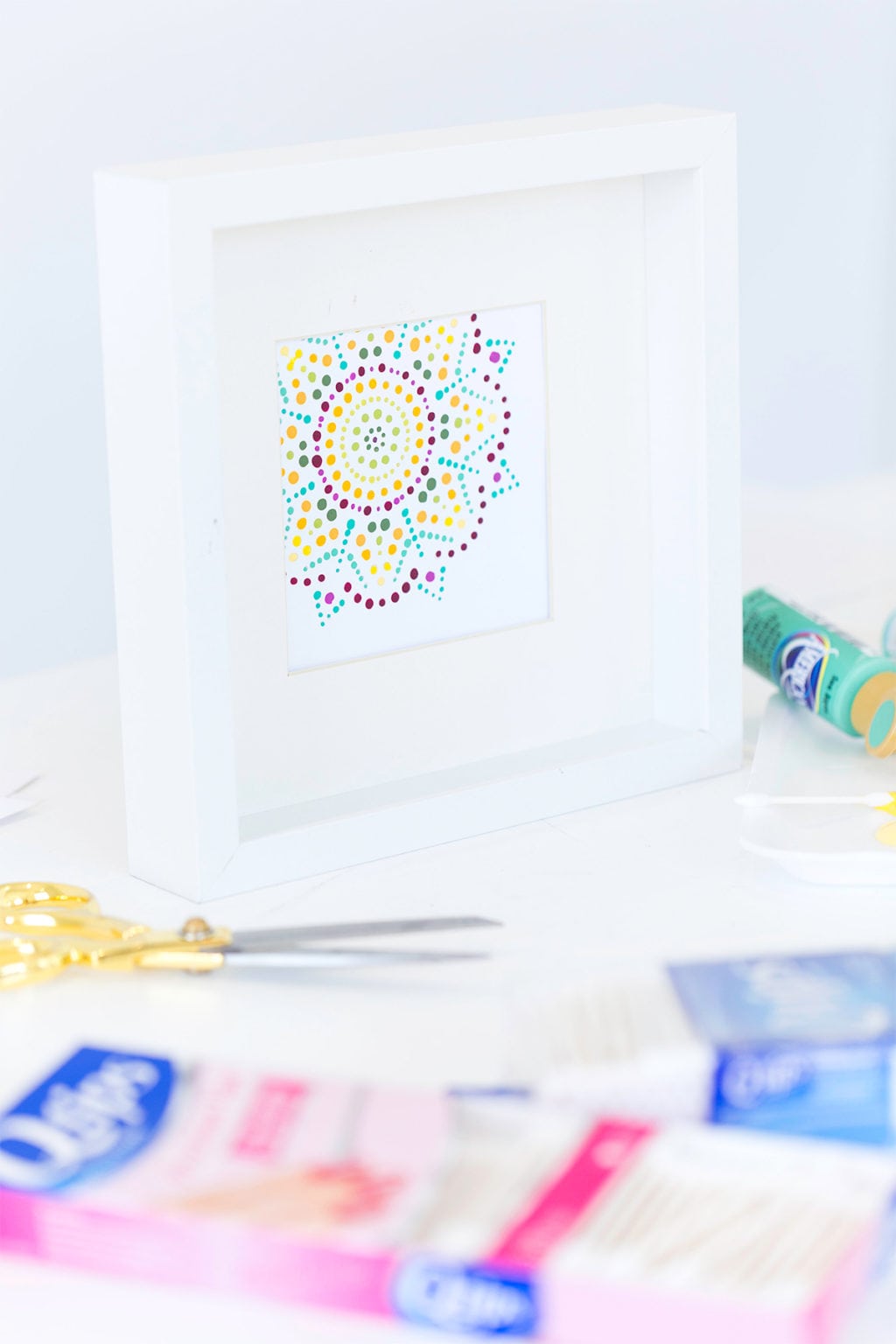 Photography: Devlopz
Graphic Design/Illustration: K.Becca
Shout out to Q-tips for partnering with me to create these amazing, fun project! All opinions, ideas and wacky stories are mine, mine, mine. Thanks for supporting the collaborations that help keep the lights on in this joint!