I love all things colorful. Shocker, right? Well – because of my love for bold bolds and bright brights, the autumn season gives me a special sort of anxiety. How can I make it a "color-fall"?! I want nothing to do with browns, burlaps and beiges. I want to trade in rust for rose gold. I want to swap out maple trees for banana leaves.
Unlike the cool tones of summer, spring and even winter – fall presents me with a unique challenge of how to honor my color loving soul, but still acknowledge the change in season. This year, I decided to devise a plan for my autumn color palette. I went on a Pinterest hunt to find some of my favorite modern and bold autumn inspiration images. I wanted them to give me a jumping off point for how I'll craft for the next few months.
Rather than keep the images stowed away on a Pinterest board, I decided – why not print them out?! Who says you can't print your Pinterest? Printing your Pinterest feed is a great way to create tangible pieces of inspiration for any season or occasion.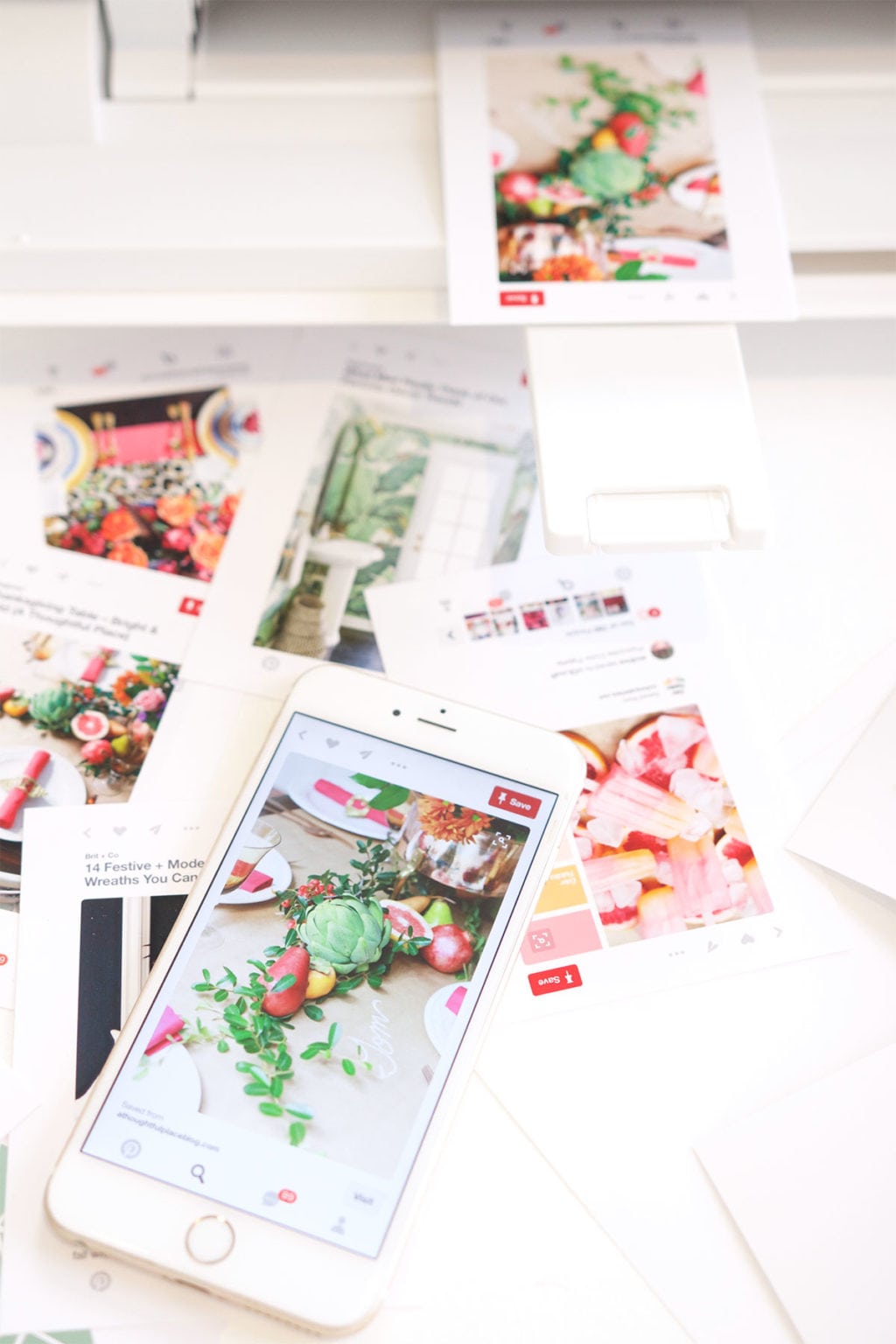 The only tools you'll need are your phone and a Canon PIXMA MG7720 printer. They work together seamlessly to print images straight from your phone.
Tips to Print Your Pinterest
Scroll through Pinterest to find some of your favorite images. When you've found one, take a quick screenshot.
Once you've taken the screen shot, the image will be saved in your Photos folder.
Head over to the Canon App and you'll be able to print any image from your Photos folder directly to your printer. Easy! Check out this post to see the step by step on using the Canon Photo App.
I opted to print my Pinterest images onto 3.5" x 5" piece of Semi-Glossy Photo Paper. They are perfectly sized for an inspiration board!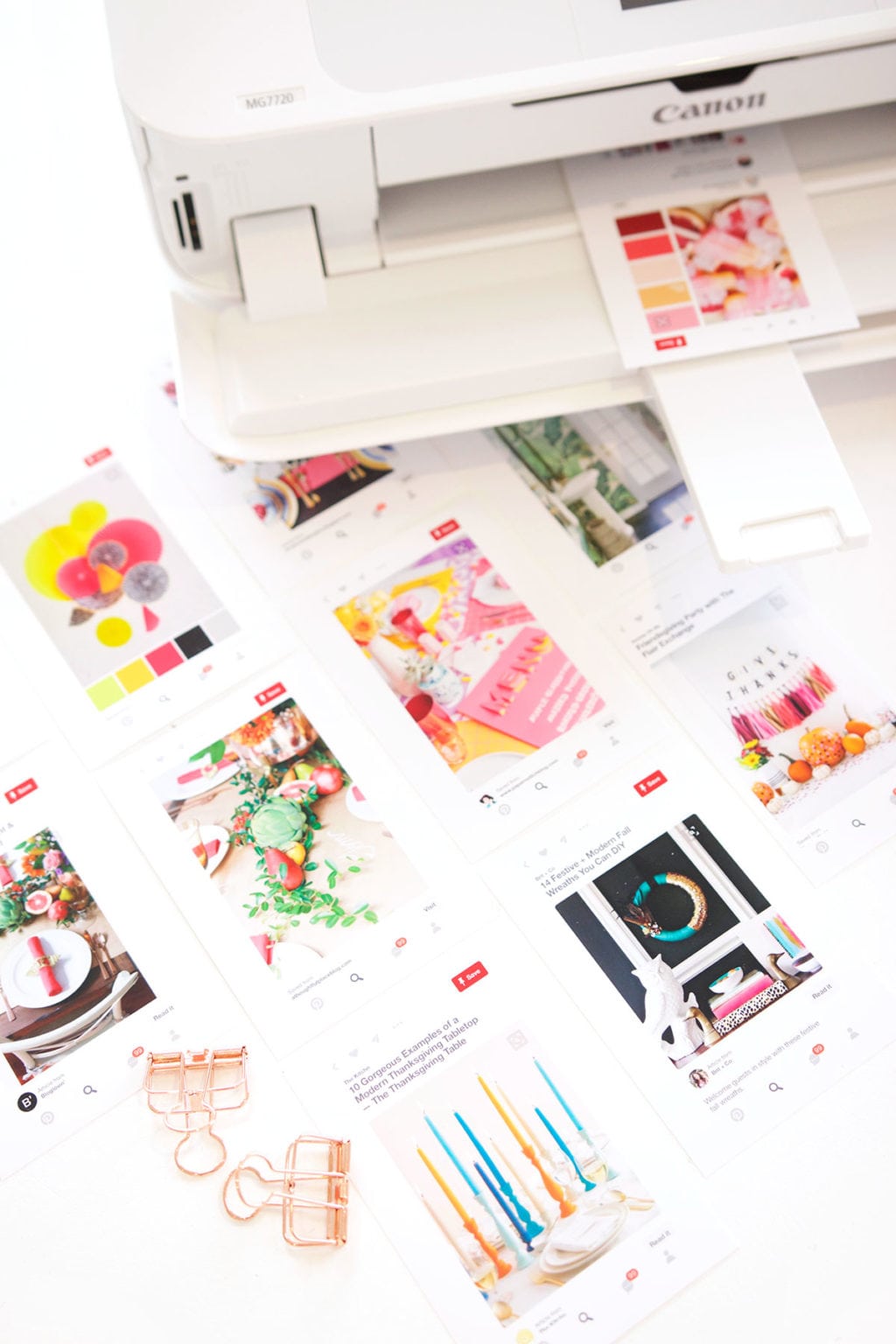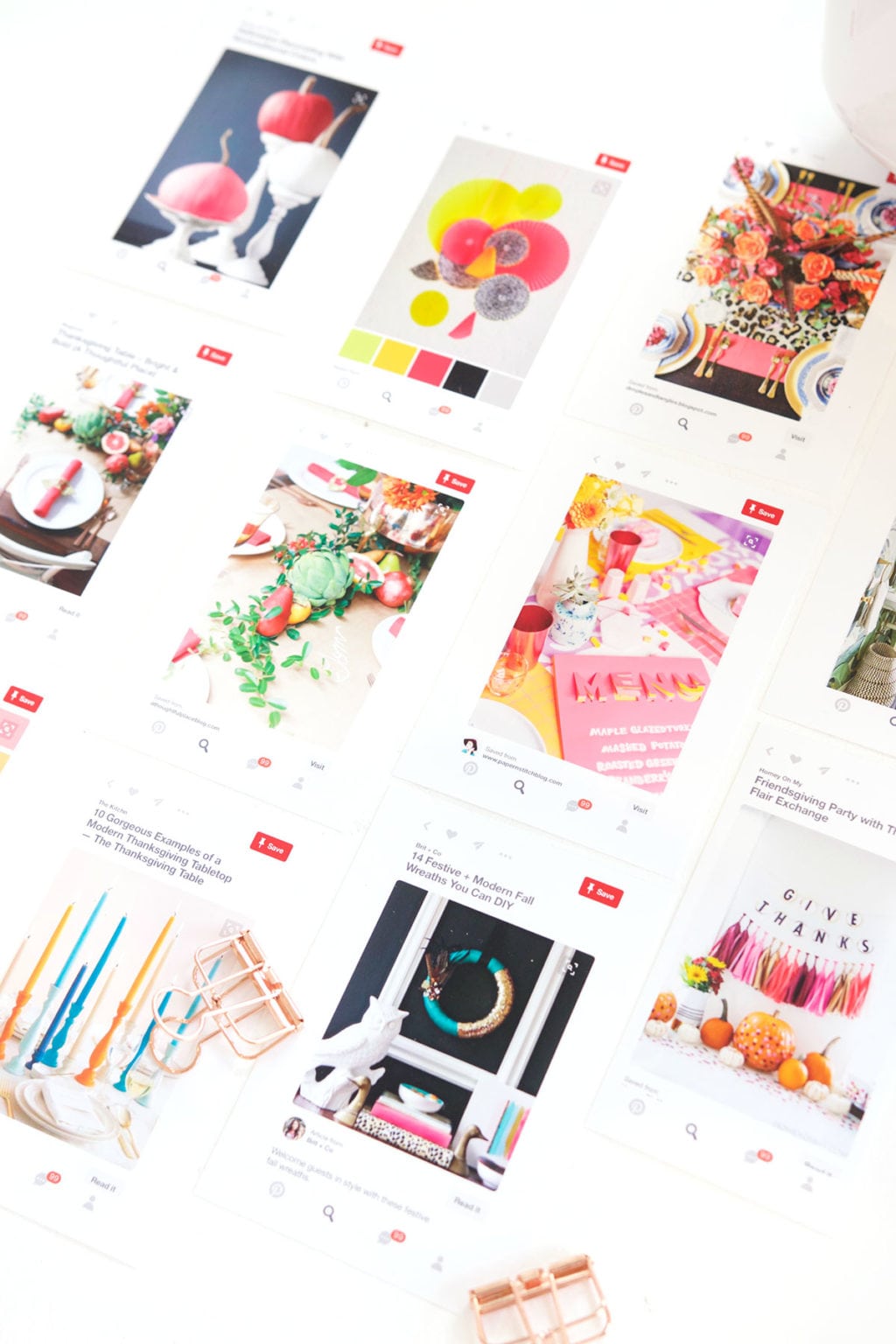 With these images, now I have a quick visual reference for the mood, theme and color palette I want to stick to this season. This is also a great way to create mood boards for an upcoming party, workshop or any event!
Pair the images with paint swatches, fabric scraps and other craft supplies that fit the look you want for your project or event. Having all these pretties in one place is so much more functional and useful than constantly referencing a digital Pinterest board. If you are also worried about how the heck to make it a "color-fall" – you can visit the new Damask Love "Color-Fall" Pinterest board and print some of our favorite images.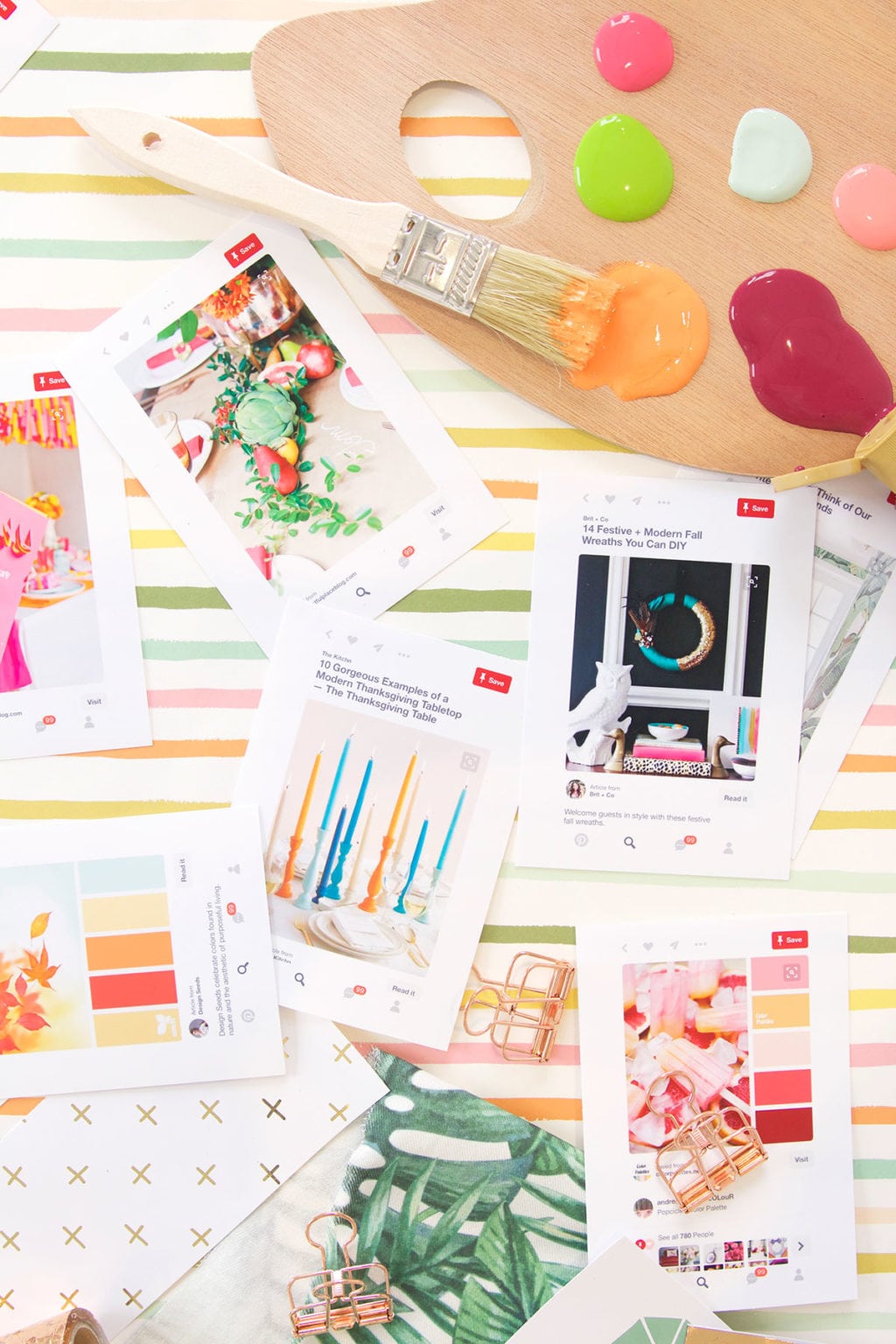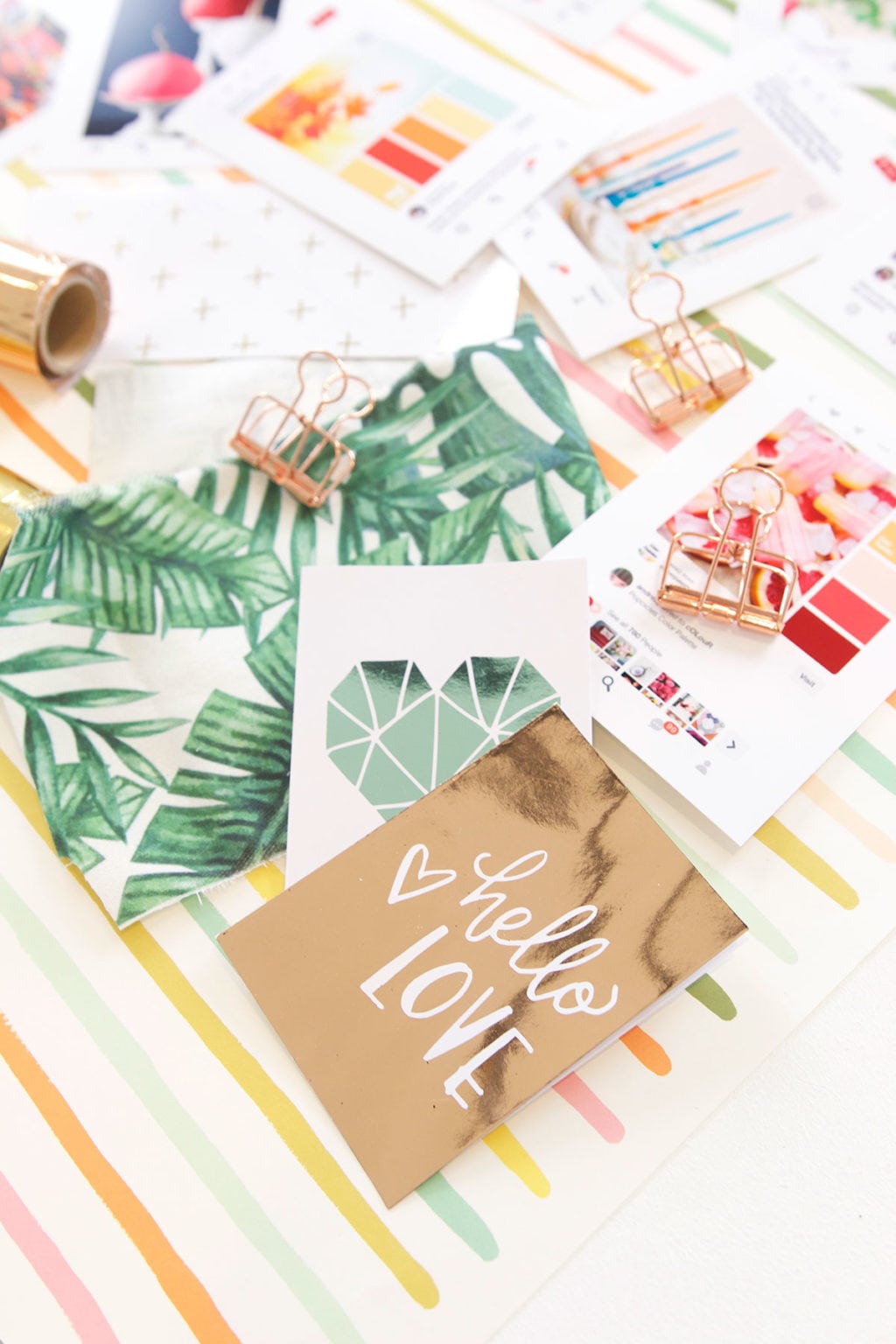 …oh…and stay tuned for the next post where I show you how I created the perfect DIY inspiration board!
In the meantime, what are you favorite "Color-Fall" colors?!
A shout out to Canon for sponsoring this content. All ideas, opinions and silly anecdotes are mine, all mine. Thanks for supporting all the amazing sponsors who help keep the lights on in this joint.