Yesterday we made pencils. Today's we're making something for keeping those pencils organized and in one place…and this project is CRAZY easy to do. Like – seriously. If you think you can't make anything, well sister, hold on to your hats and glasses. (Your glittered hats and glasses, no doubt).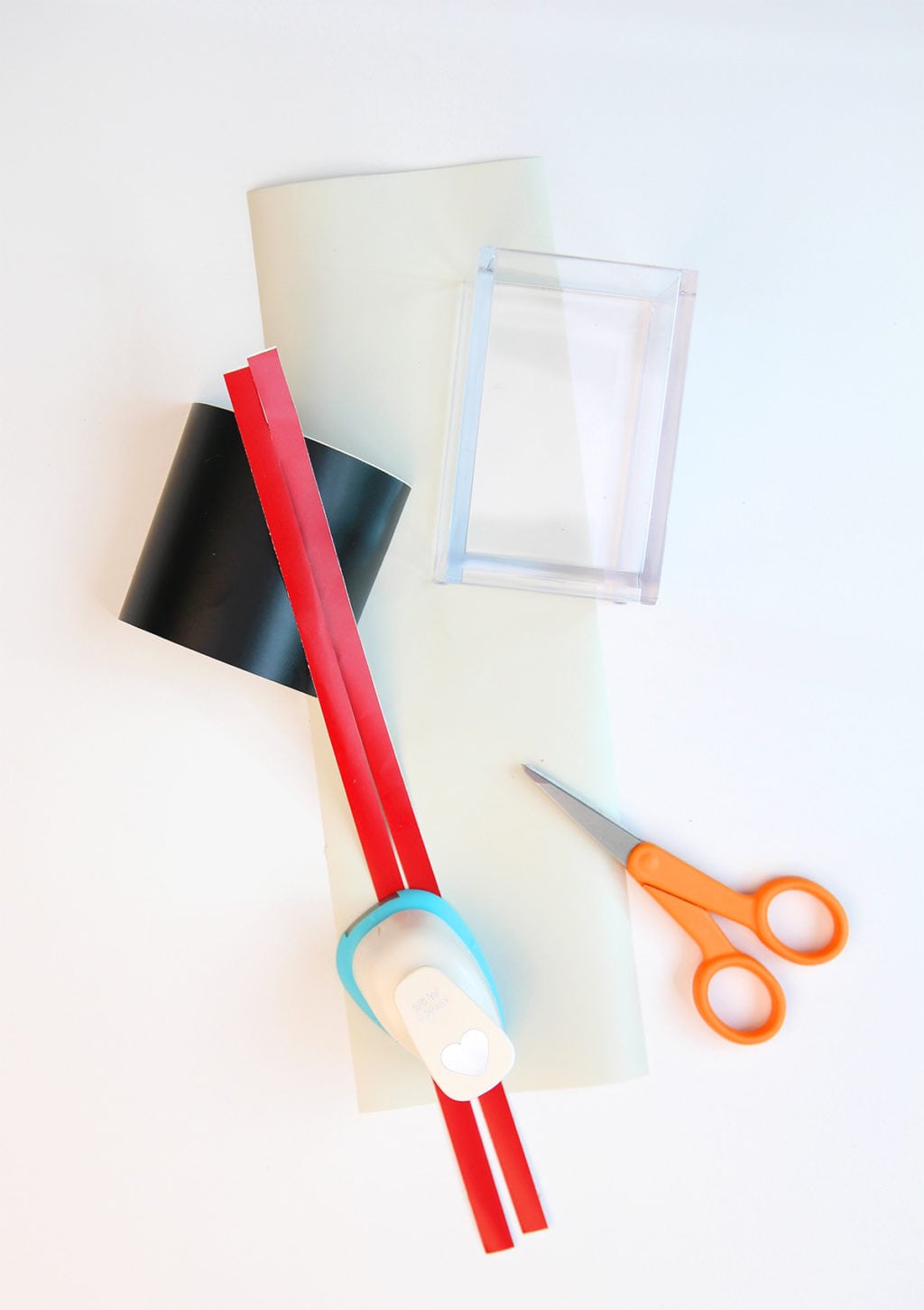 Here's what you need (and don't blink, because this list is short)
black vinyl
two 1/4″ strips of red vinyl
White or cream vinyl cut to the height of the clear acrylic pencil holder
scissors
small heart punch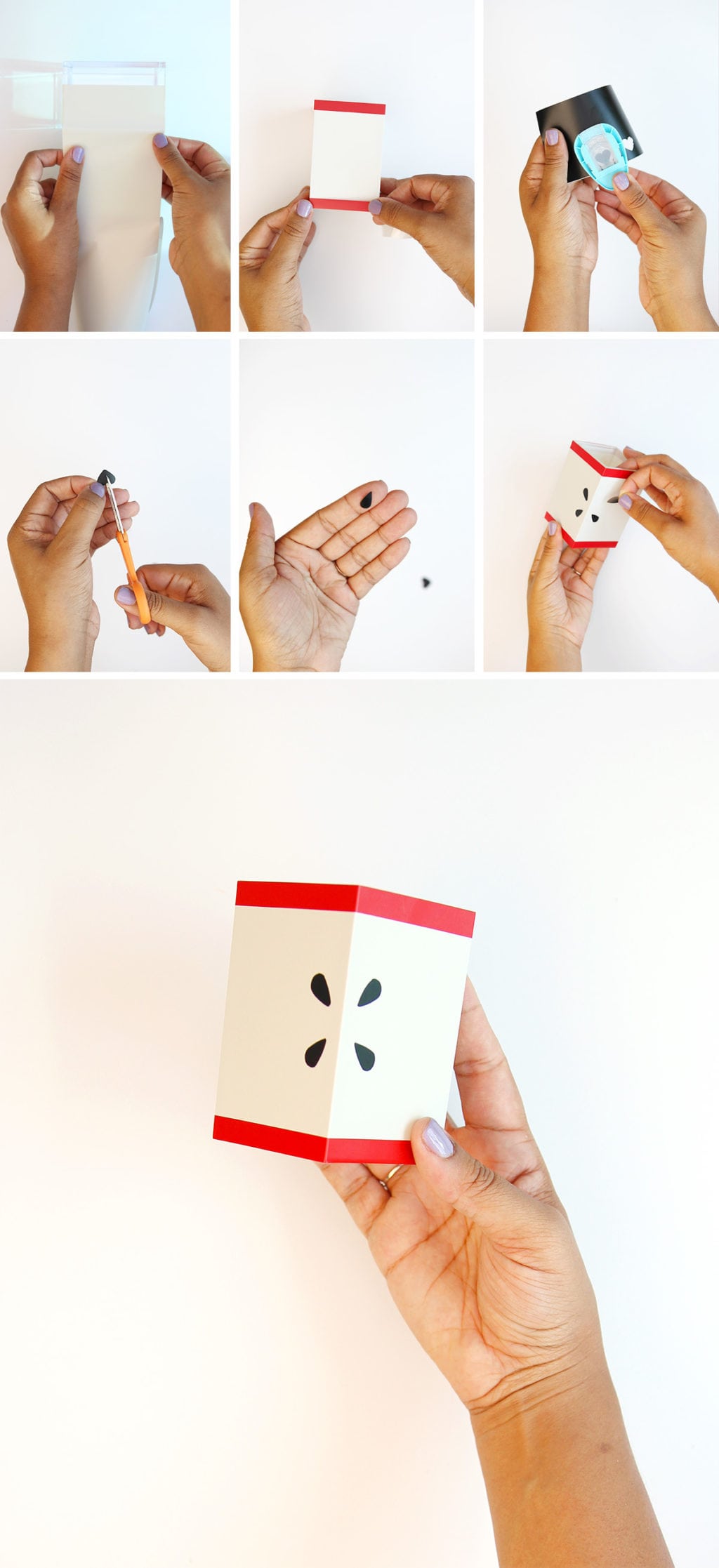 Wrap the pencil cup with the white vinyl
Wrap the red strips around the top and bottom of the pencil cup
Punch a small heart from the black vinyl
Cut the heart in half with scissors and you'll have a seed shape
Adhere the seeds to the cup and you're done! Told you it was easy!