Right this second, I'm sitting here binge watching Empire. This show is so bad that it's good. Lucious doesn't strike me as the crafty type, but if he were, he would certainly own a Cricut Explore and he would absolutely love today's tutorial. It's the perfect addition to his gaudy desk.
My new favorite thing to do with my Explore is layering sheets of chipboard to mimic the look of laser cut wood. Just use your machine to cut multiple layers of the same design. It's easy and packs a bang. Here's how I made today's #boss desk accessory.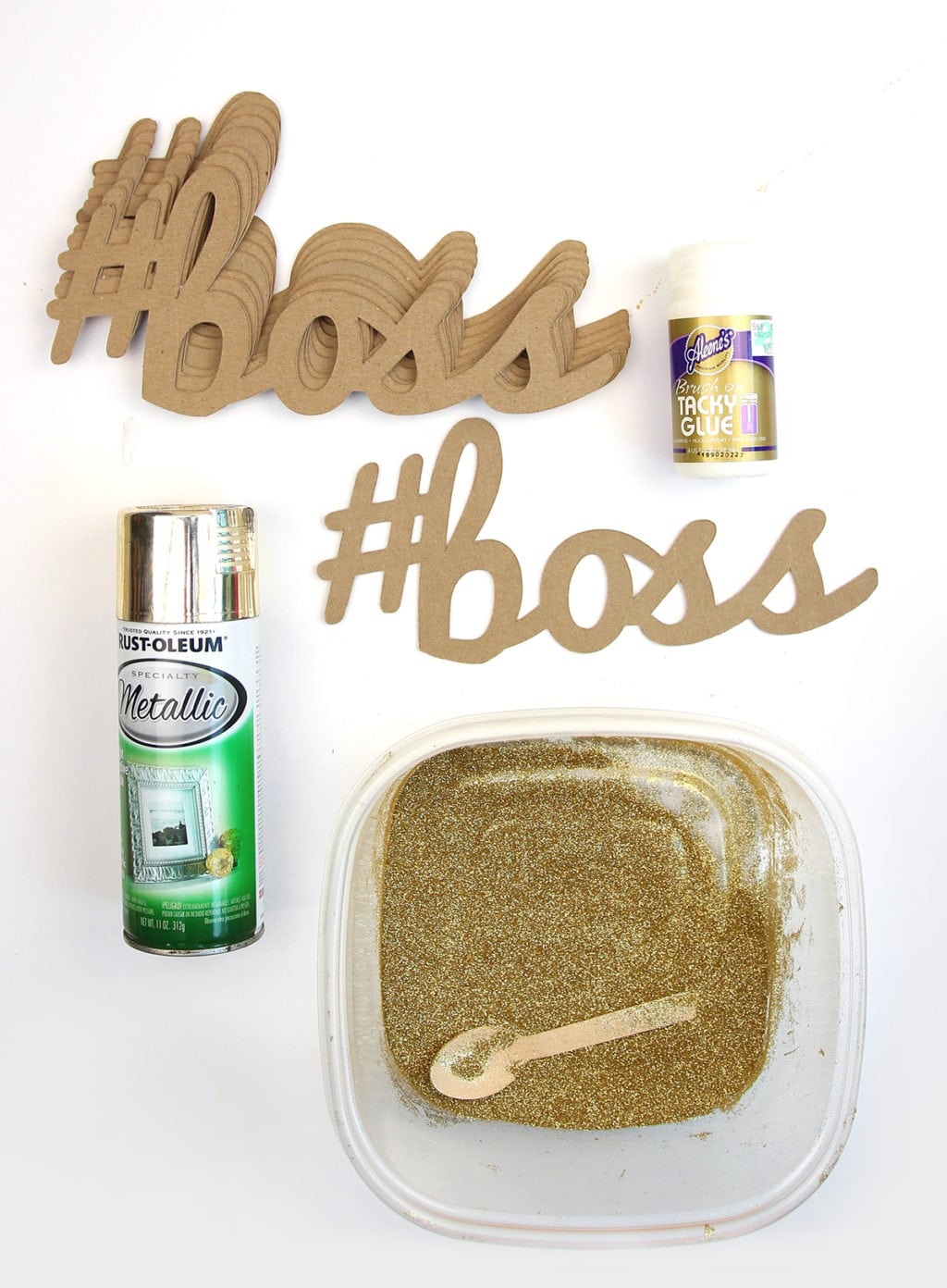 You will need: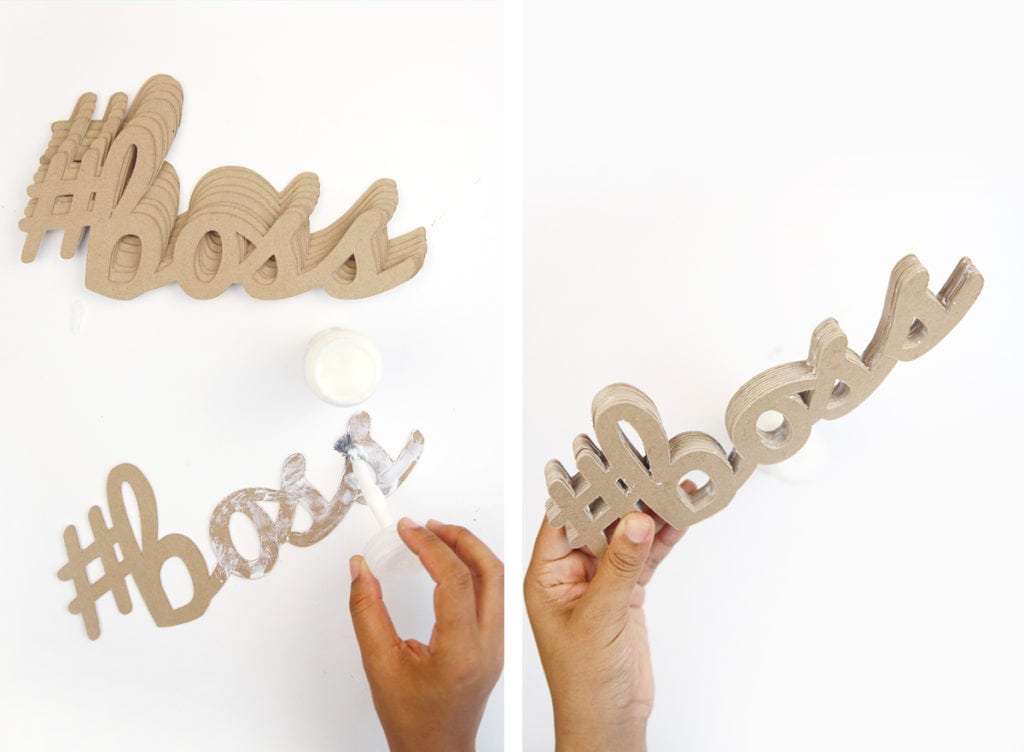 Brush glue on to the chipboard image then glue each piece together
Continue doing this until all are adhered together and you've got a big 'ol #boss slab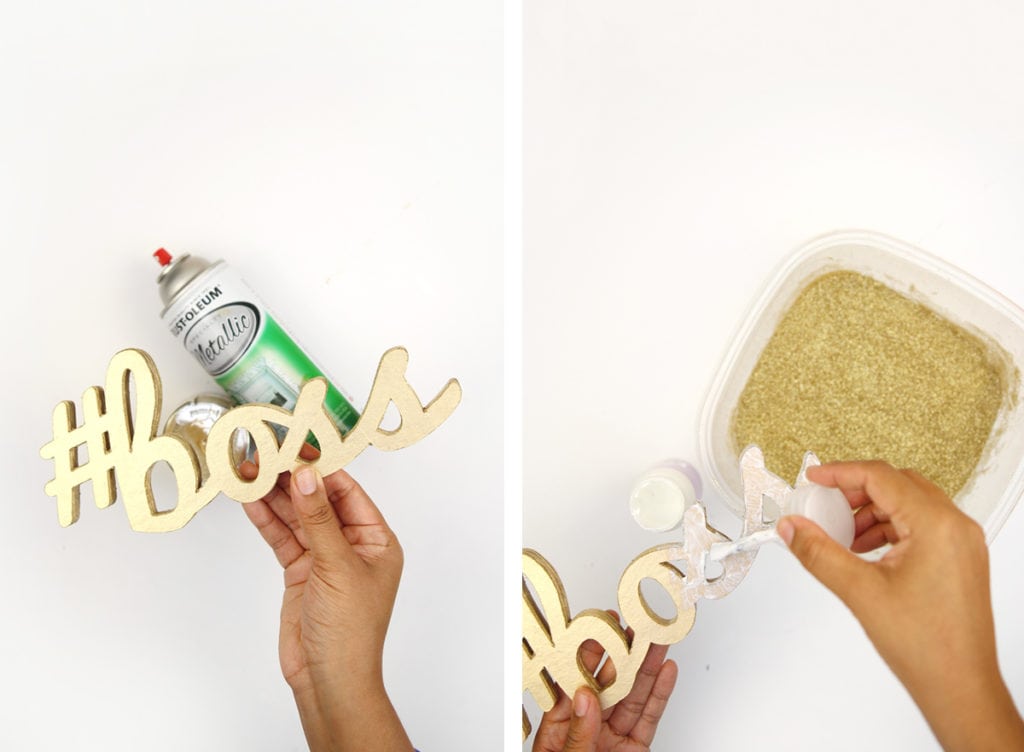 Spray paint the entire chipboard piece with gold spray paint.
One the spray paint has dried (which won't take long) brush more glue all over the piece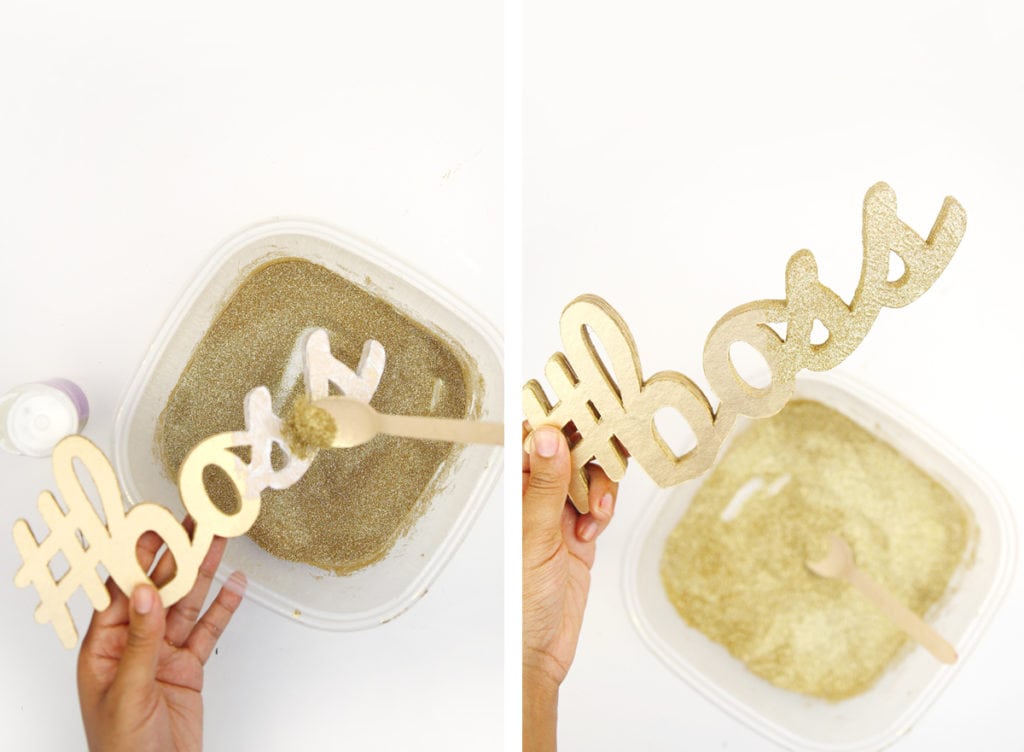 Sprinkle glitter over the brushed glue and continue doing this until the entire piece is covered in gold glitter.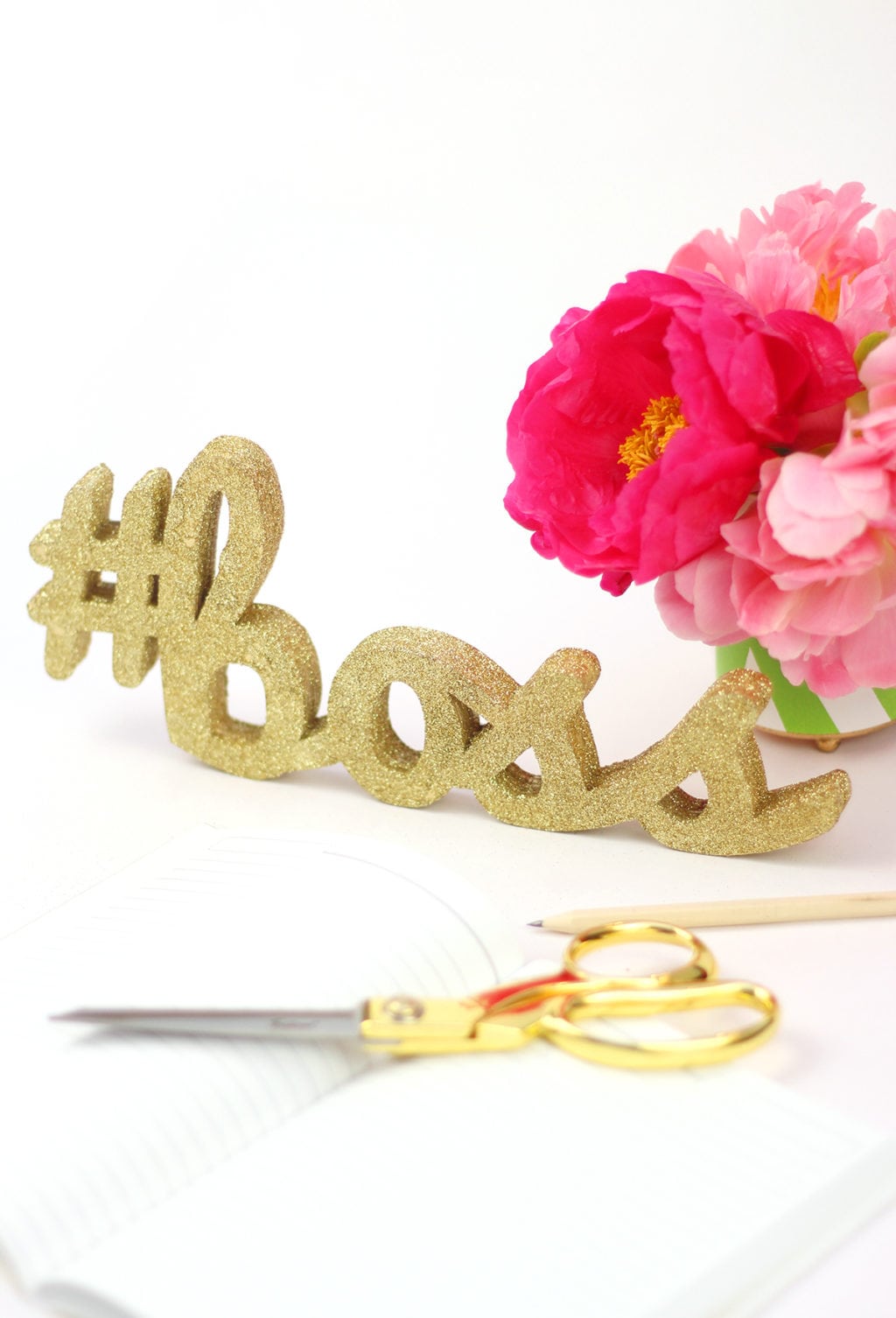 How cool would this be sitting on your desk! It's a huge glittery reminder to be a boss and win the day! Gotta love it.