When you live in Miami, Florida. You have exactly zero appreciation for the change of seasons. When winter rolls around, you're guaranteed to see at least 3 fake butts hanging out of a pair way-too short cut offs, paired with some sky high summer wedges and a crop top. And chances are that's her office attire. We don't have seasons here. We have hot. We have sweltering. We have humid. We have fake butts. And we have palm leaves. Everywhere. So, unlike the rest of the world who will be welcoming autumn and winter with the beautiful ripening of foliage, I've got palm leaves. So I'm figuring out a way to bring palm fronds into fall and as with many other problems in life, gold foil is the solution. I'm foiling some palm frond fabric and I'm doing the whole shebang with my Minc Foil Applicator Machine.  Prepare to be gobsmacked upside your head. Or upside your fake butt. Whatever you prefer. I don't judge.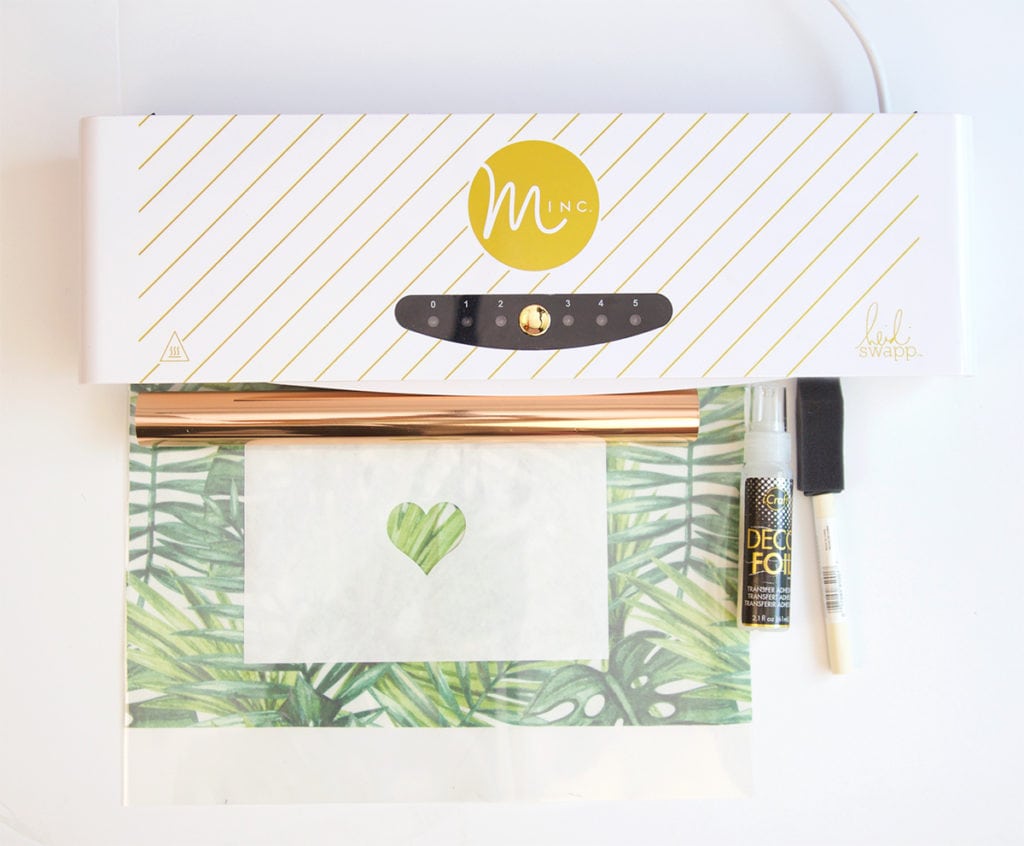 You'll need: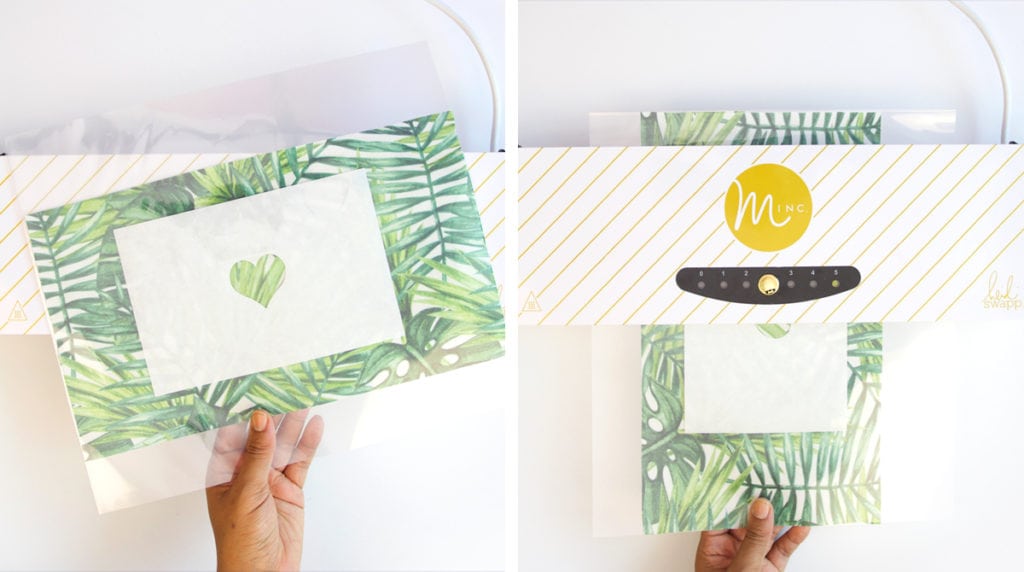 Place the freezer paper stencil onto the fabric and place both inside the Minc Transfer Folder
With the Minc set on "5", run the fabric and stencil through the machine.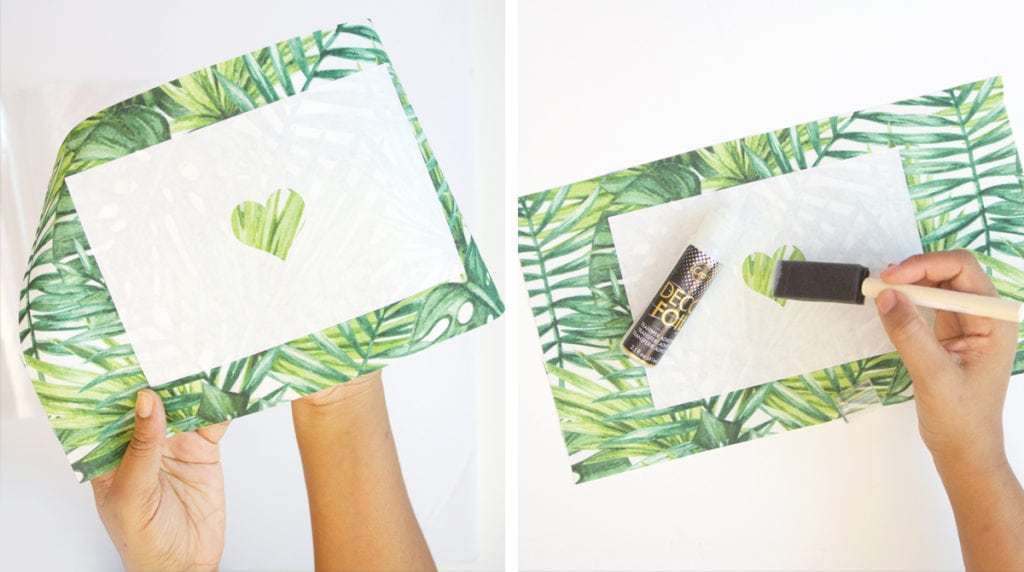 When you take the fabric out of the transfer folder, the freezer paper will be adhered to the fabric
Apply the transfer adhesive to the stencil as shown. Apply the adhesive pretty liberally to create a good adhesive in the negative space of the stencil.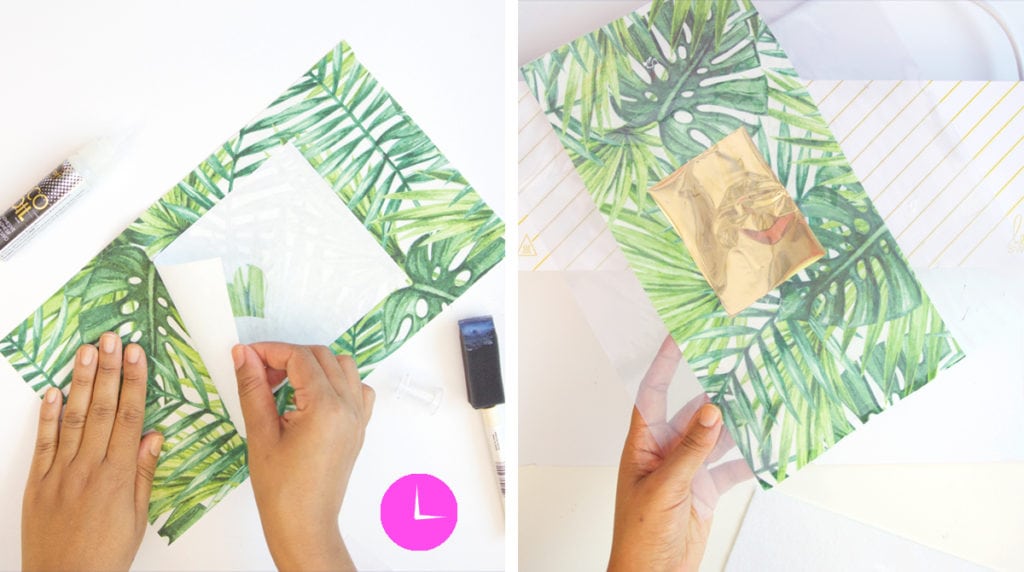 Peel back the stencil immediately after applying the transfer adhesive then allow the glue to sit for at least an hour. I would recommend longer to make sure it's firm.
Now, place the fabric back into the Minc transfer folder and place a piece of gold foil on top of where the glue is.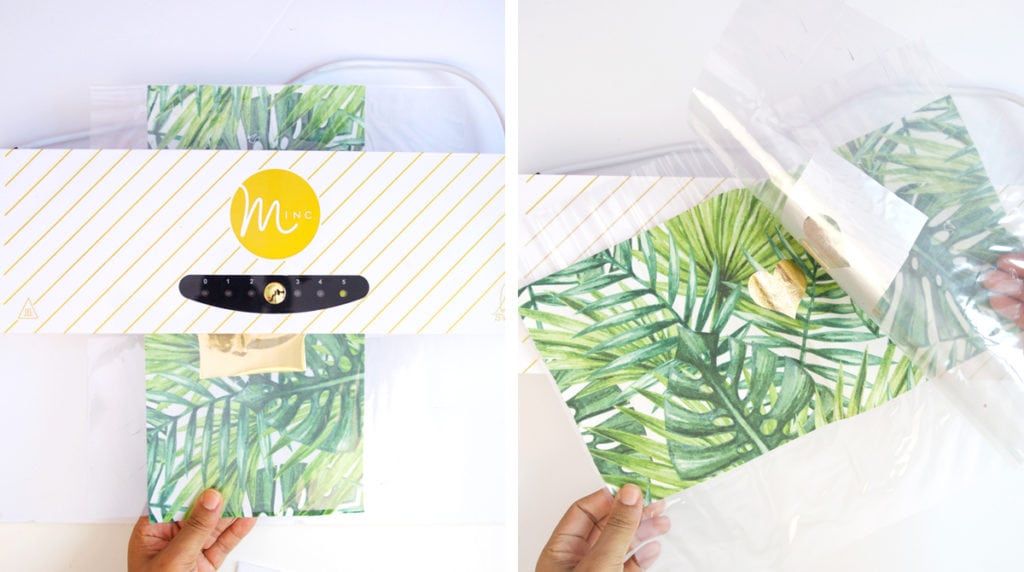 Run the fabric and foil through the machine again
Peel back the foil and you'll have a beautiful foiled image on the fabric!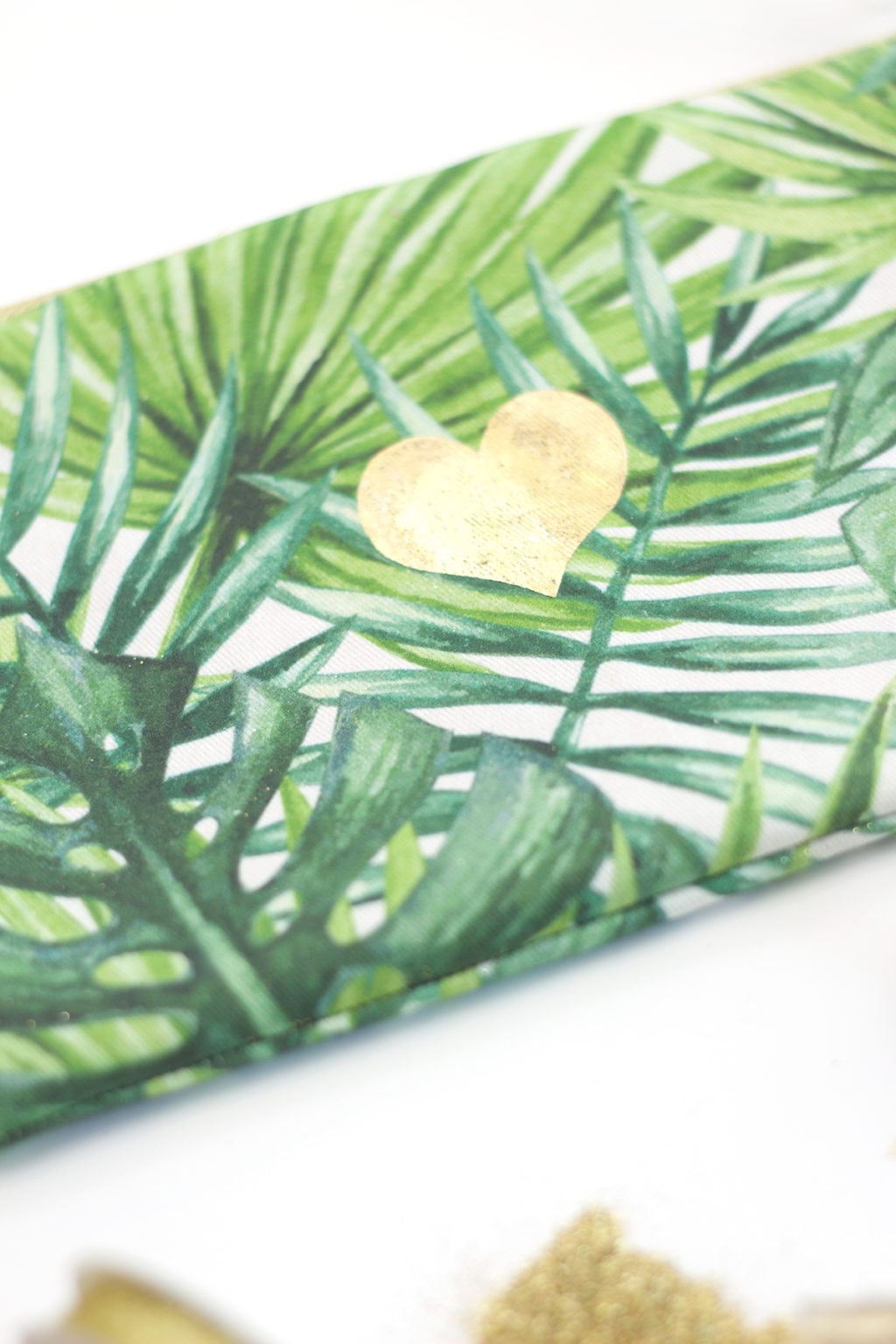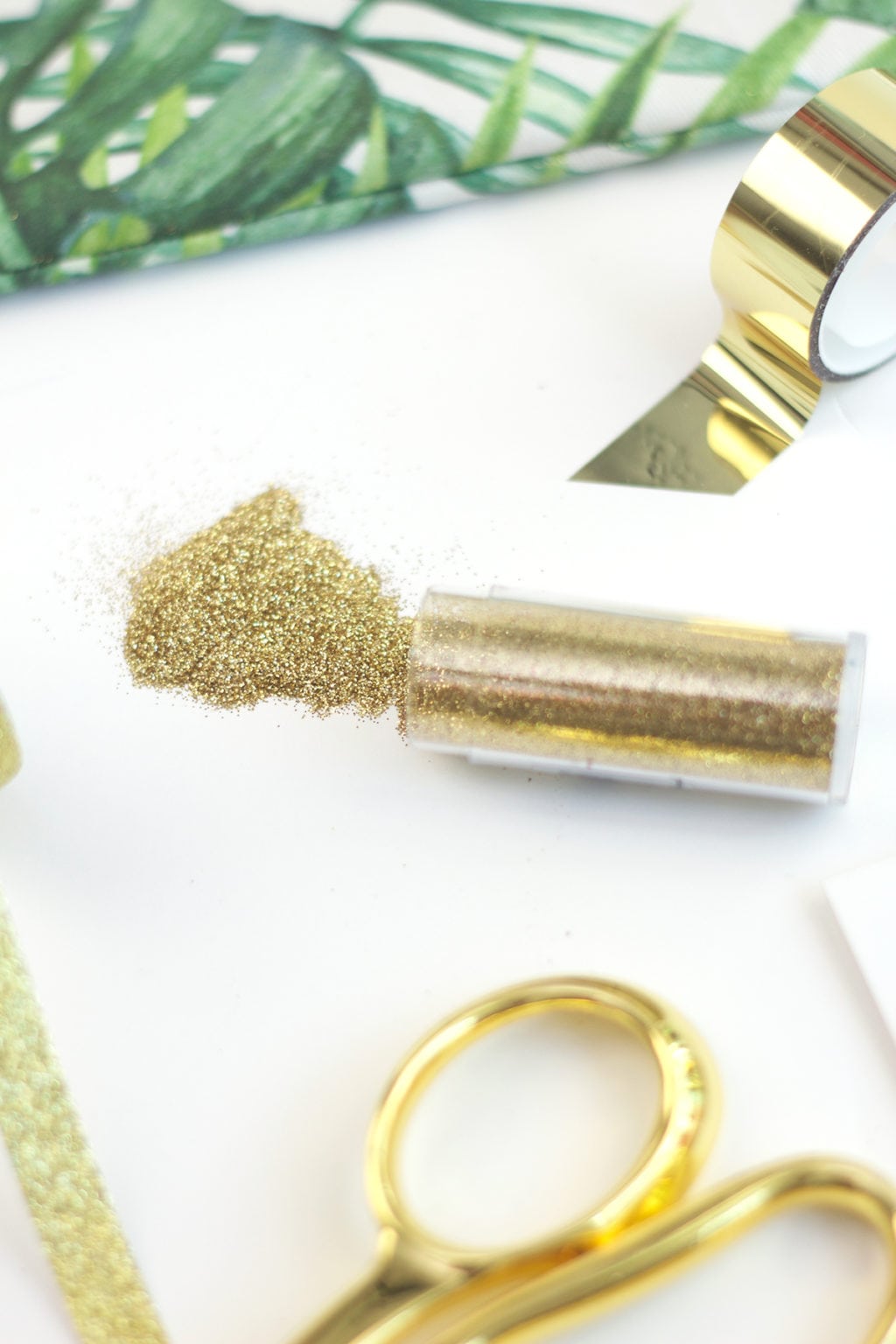 I stitched my fabric into a zipper pouch but you can use it any way you wish. It's perfect for a special gift, so I also foiled a few preprinted tags. Can you tell from the looks of these photos that I'm in a gold state of mind. The combination of gold and palm fronds is so perfect for a Miamian like me or for those of you who want to hold on to every bit of summer that you can.