This project is sponsored by the new DIYZ app.
I'm all about doable, easy DIY. I like a clear tutorial that includes all the steps.  When it comes to designing tutorials for Damask Love, I'm not afraid to break it down like a 1990's slow jam. After all, the whole point of this blog is to get you crafting…rather than sitting there confused about what the heck I'm talking doing!
I recently found out that there's another squad out there who's just as passionate about doable DIY. They are the folks at DIYZ – an free app that breaks down lots of projects, around-the-home improvement and simple, general techniques. Oh – and did I mention that it's free? So yeah – go ahead and download it and take a gander at it. Might I suggest the "How to Make a Wine Rack" video…because, well…wine.
To give you a little DIYZ encouragement, I've taken one of their tutorials and given it a Damask Love spin. I took a look at their "How to Make a Seat Cushion" video and immediately got to thinking about how I can use it in my own space. Since I don't have a large window for a fancy schmancy window seat, I decided to create a free-standing seat cushion using a …wait for it…luggage rack!
Note: take a look at the weight limits of your luggage rack to make sure it's suitable for sitting! The luggage rack I used in this tutorial can hold up to 250lbs making it just fine for having a seat.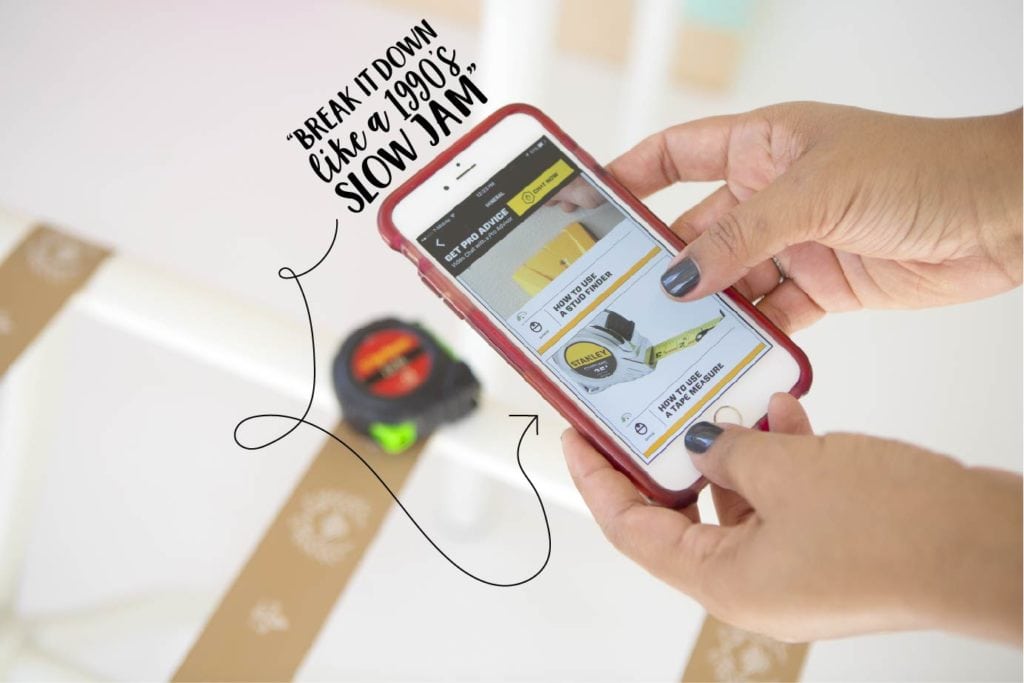 I started out by measuring the top of the luggage rack. In the "General" section of the DIYZ app, there are several How-To's for using everyday tasks like "How to Use a Stud Finder," "How to Change a Tire" and "How to Use a Tape Measure."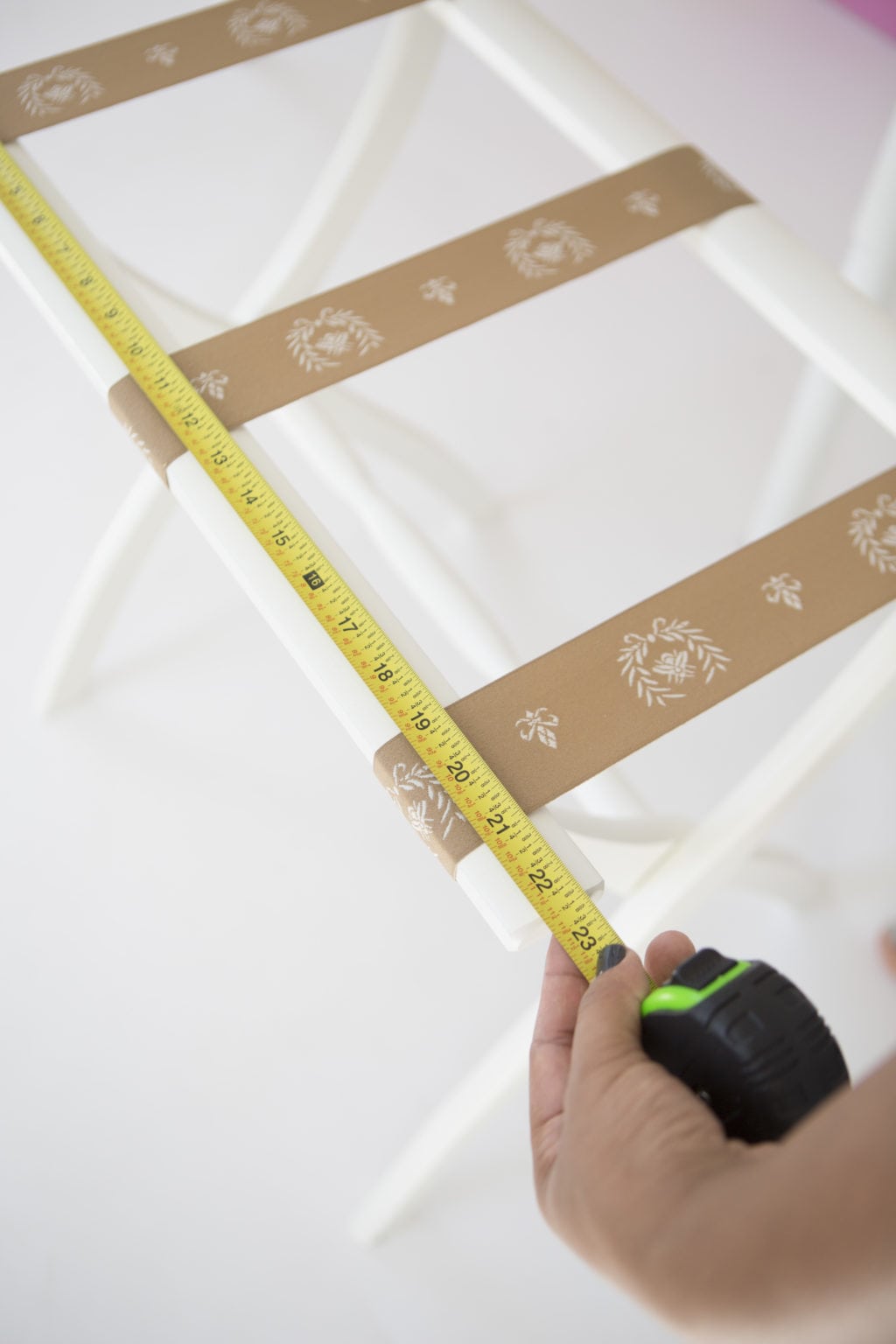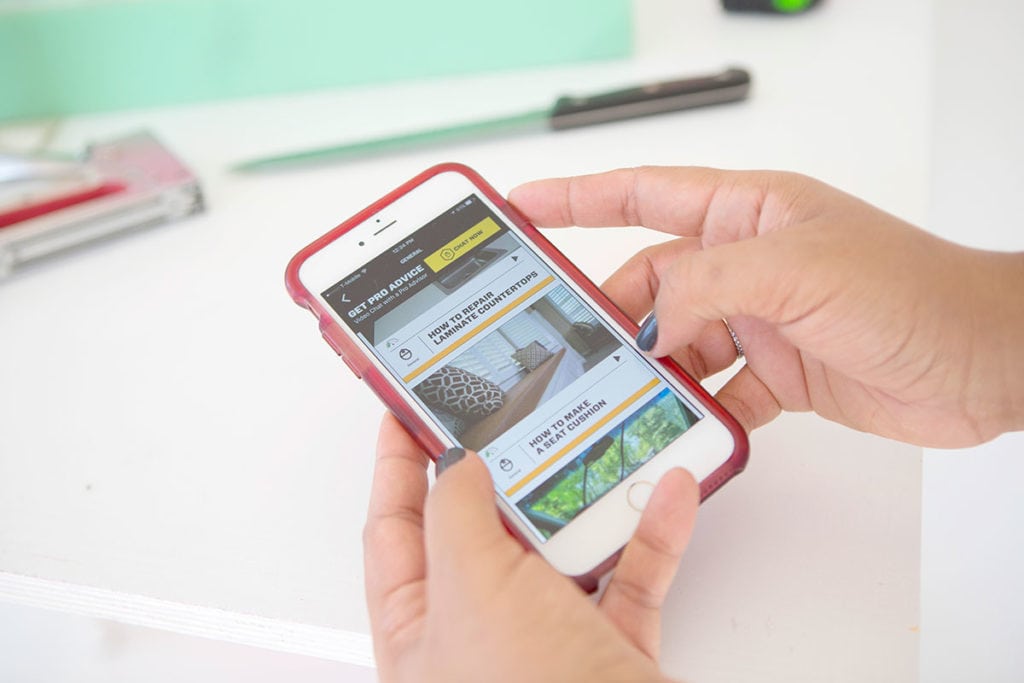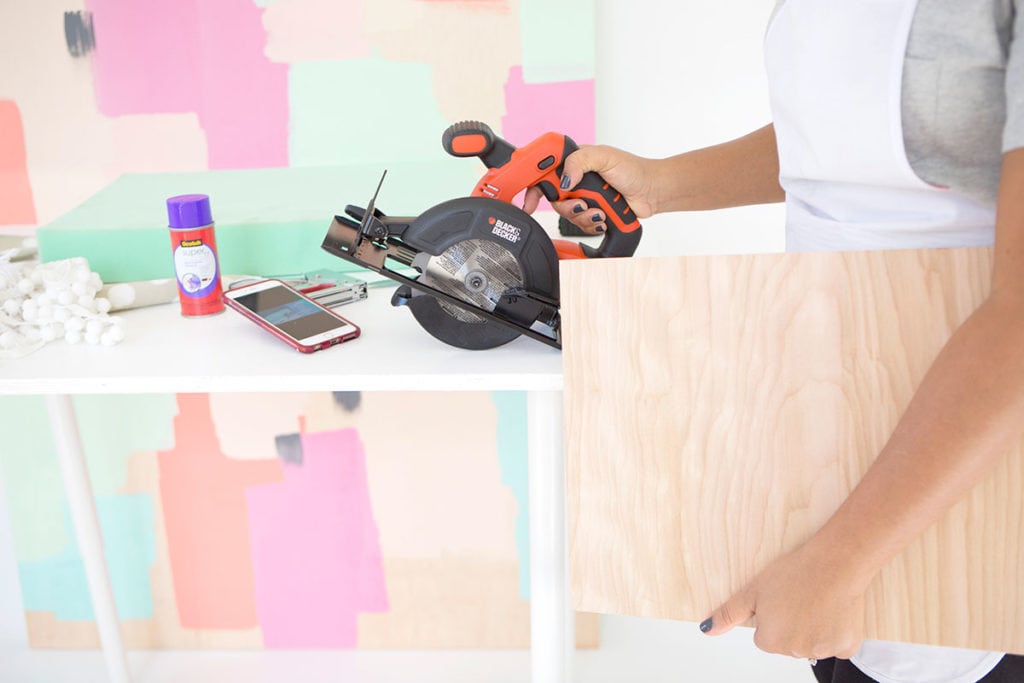 Step 1: Trim the a ¾" thick piece of plywood down to size of your luggage rack.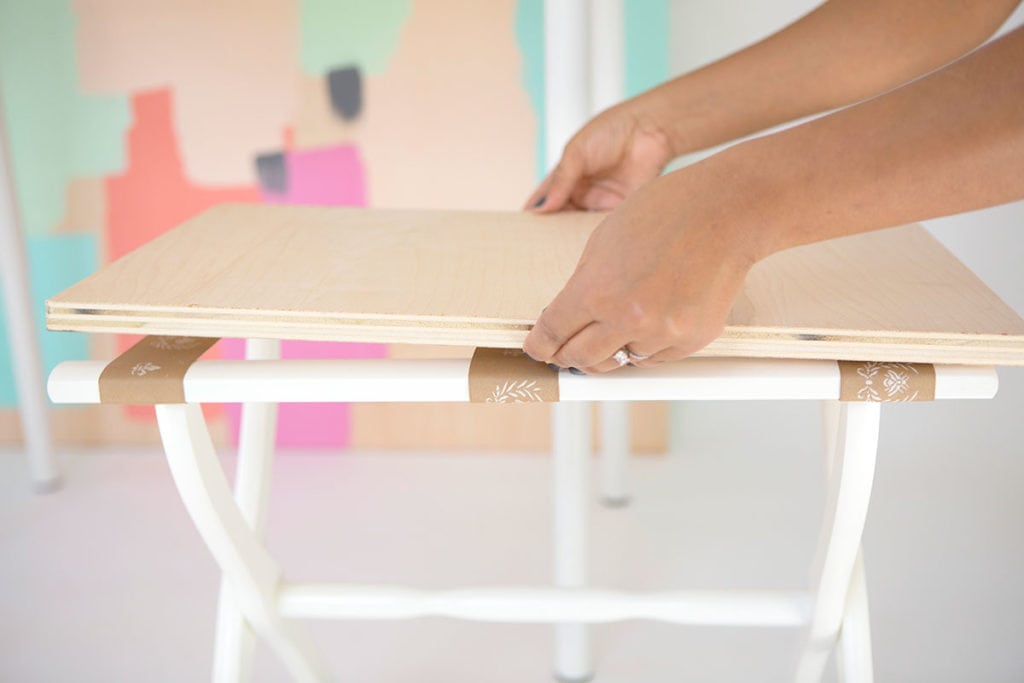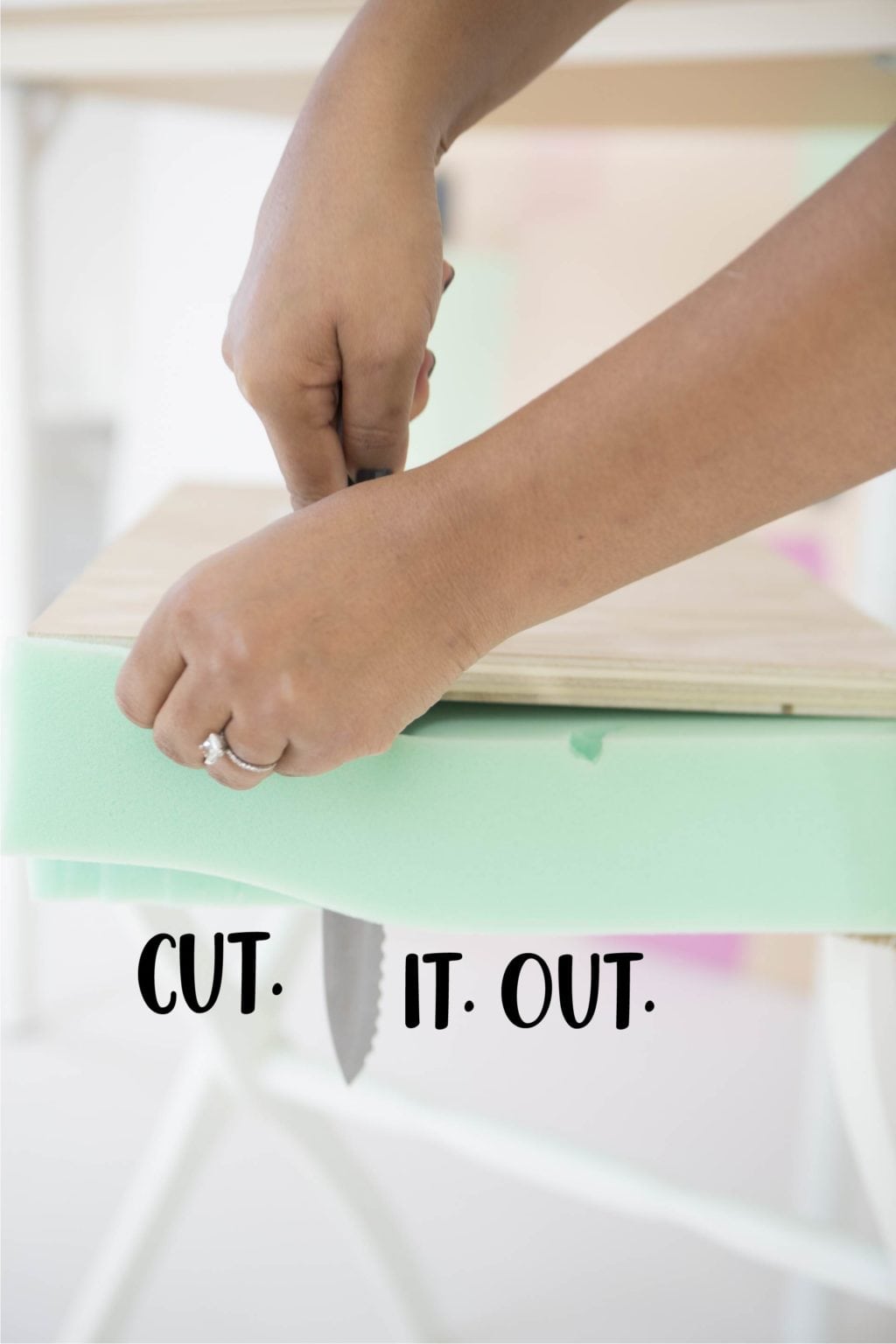 Step 2: Trim down a piece of foam to the size of your plywood…the DIYZ app recommends an electric knife. I was able to use a bread knife and get similar results.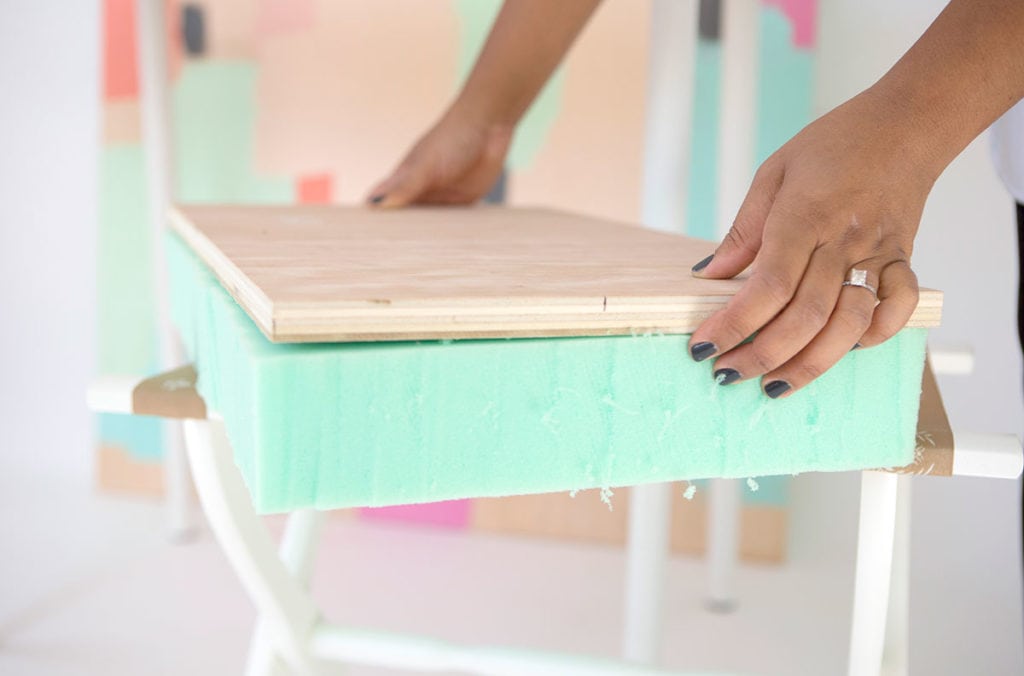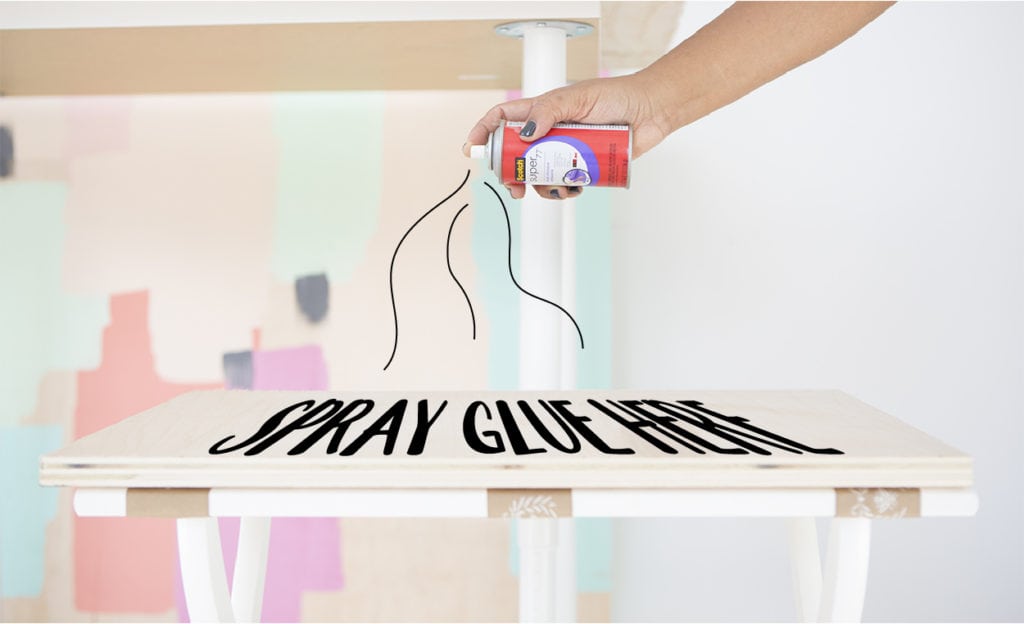 Step 3: Use spray adhesive to keep the foam snuggly attached to the plywood before covering it with fabric.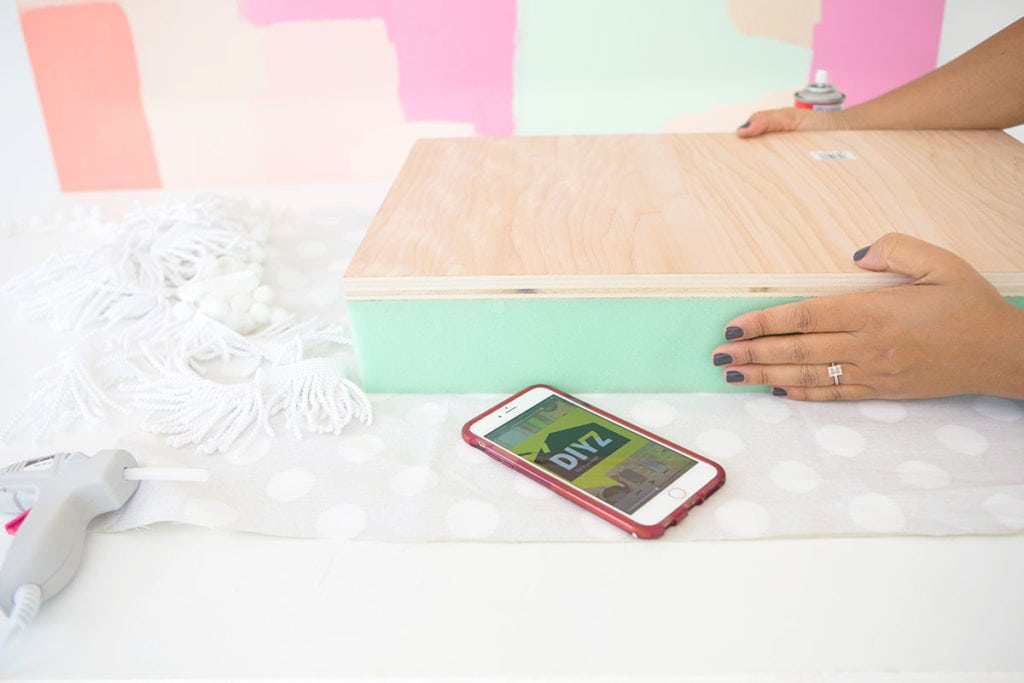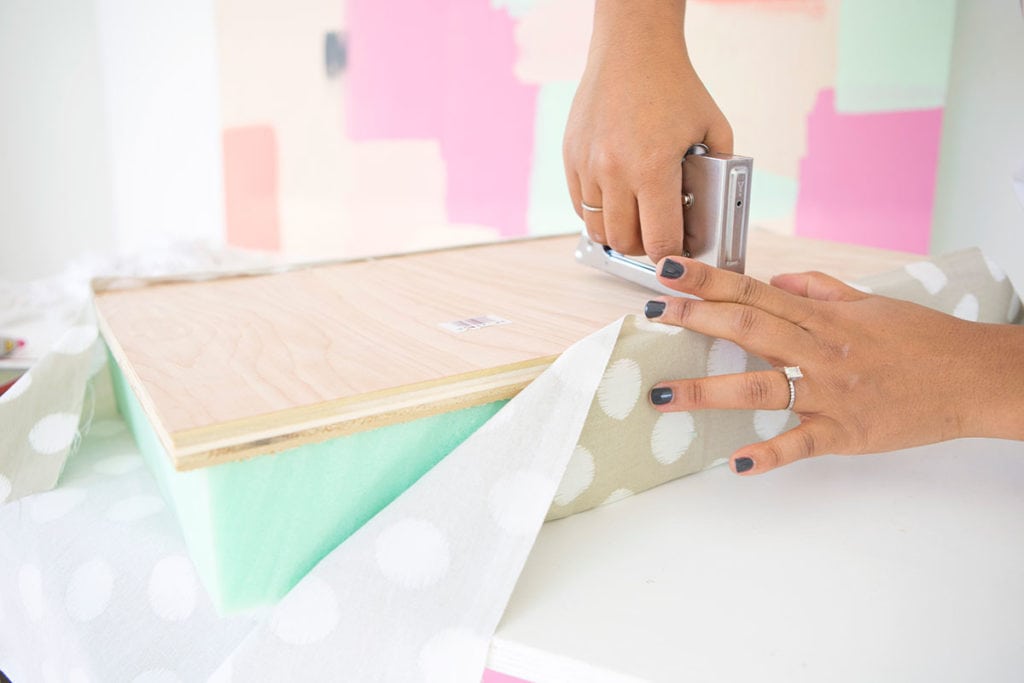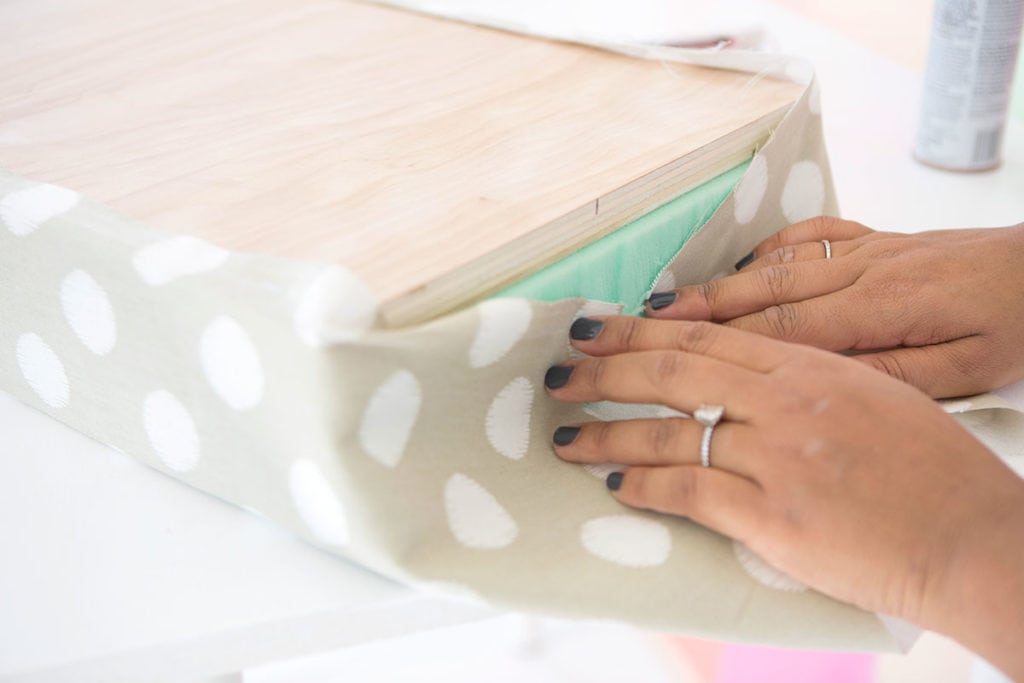 Step 4: Wrap the fabric around the seat cushion and use a staple gun to secure.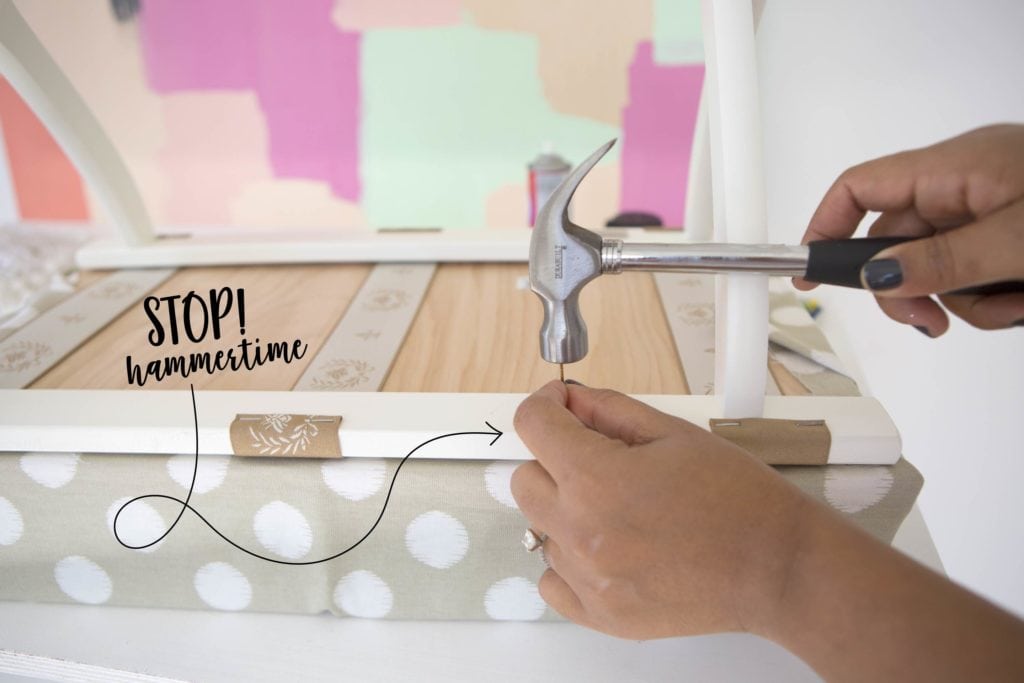 Step 5: Grab a hammer and nail and attach the luggage rack to the plywood base of the seat cushion.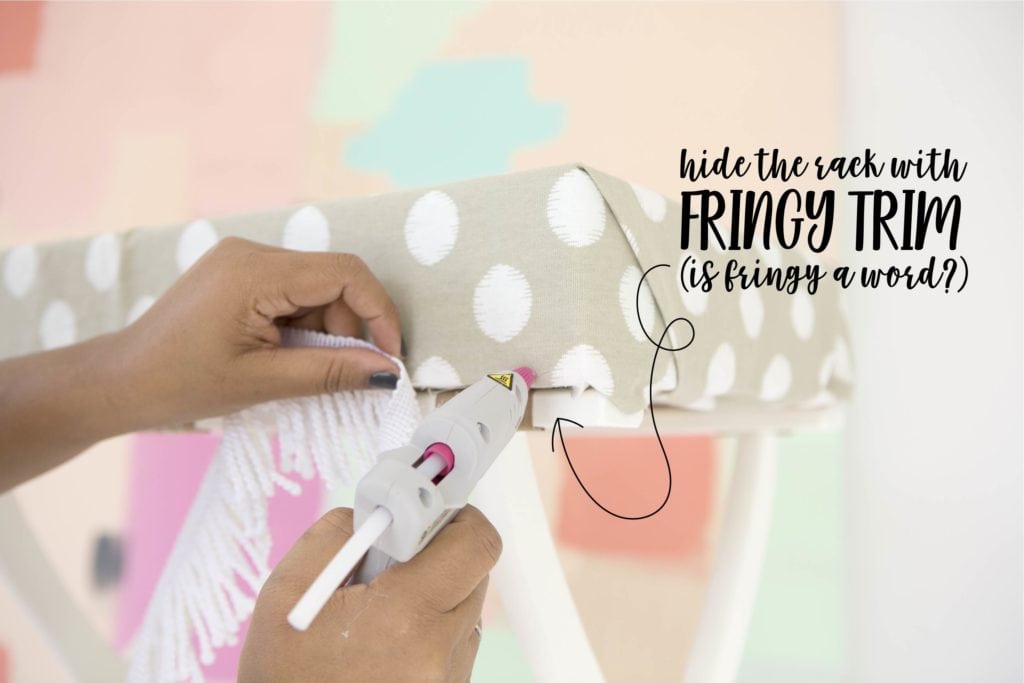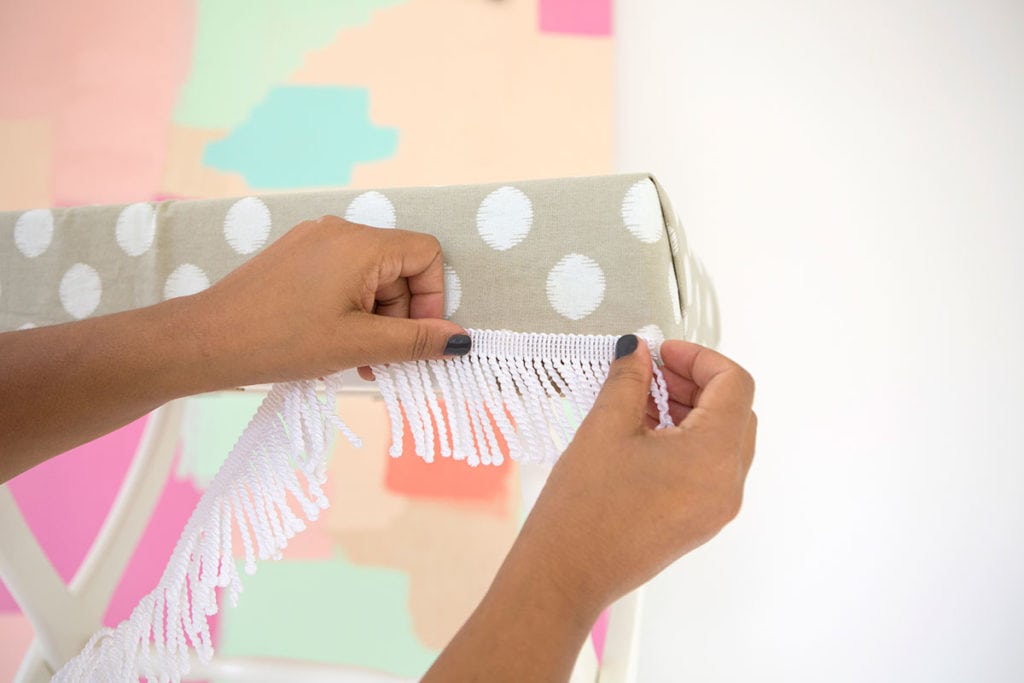 Step 6: Use a hot glue gun to attach fringe to the bottom edge of the seat cushion…this is a sneaky little way to hide the luggage rack beneath.
If you run into any troubles during this or any other project, theDIYZ app also has a Pro Advisor feature that will connect you with an actual person who can help you out. Just type in a description of the issue and request a call. You can even upload a photo of the issue to give the Pro a visual of what went wrong.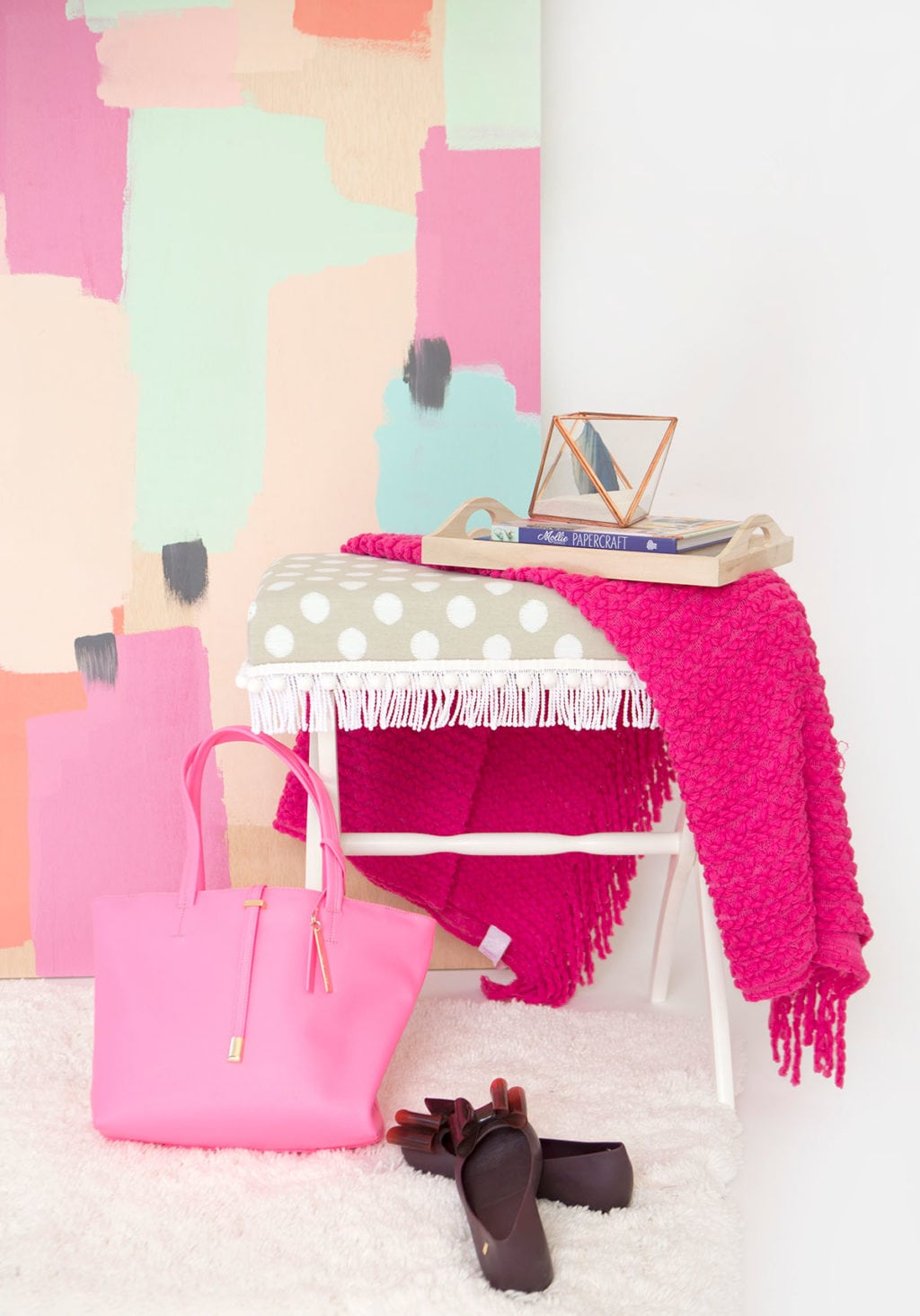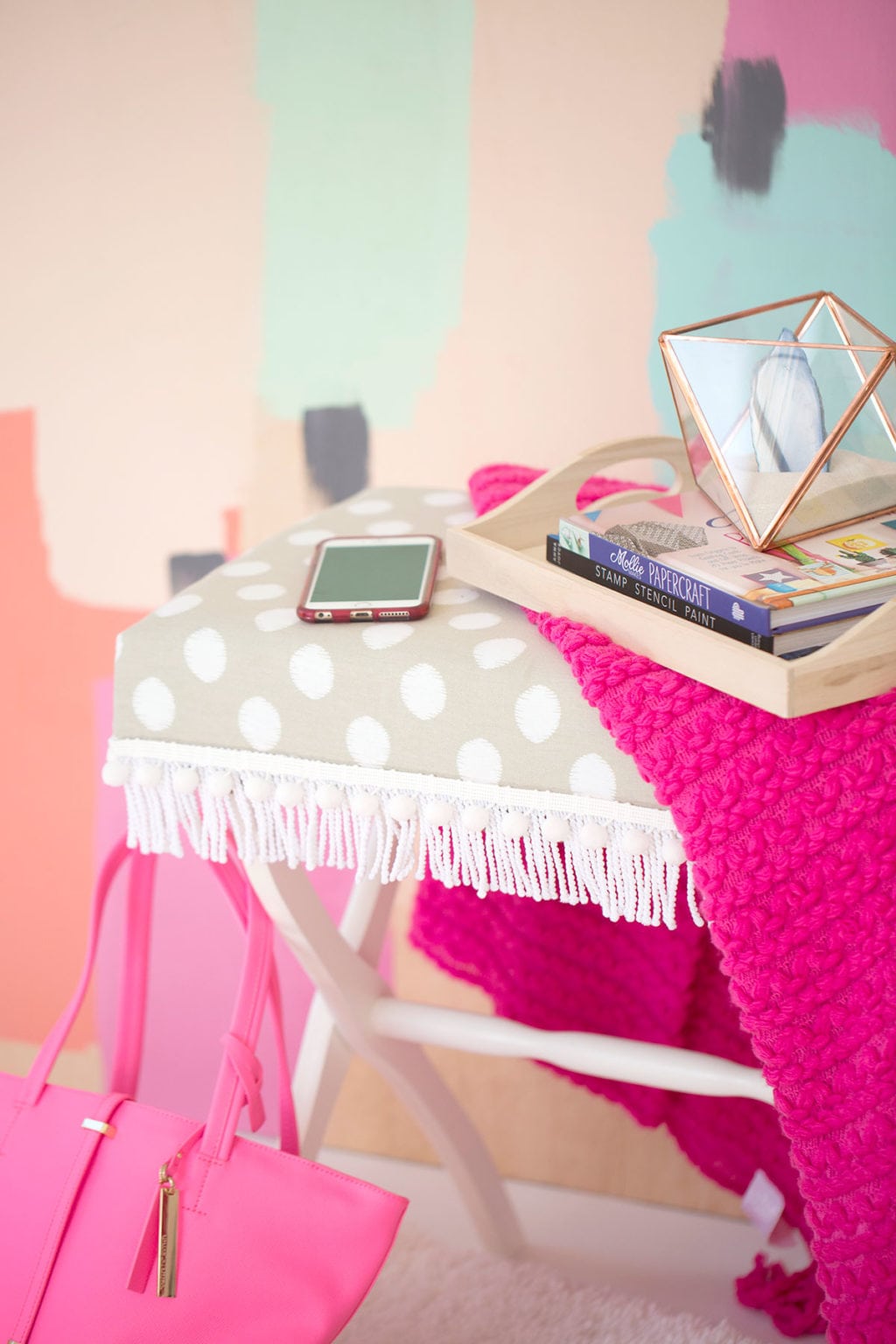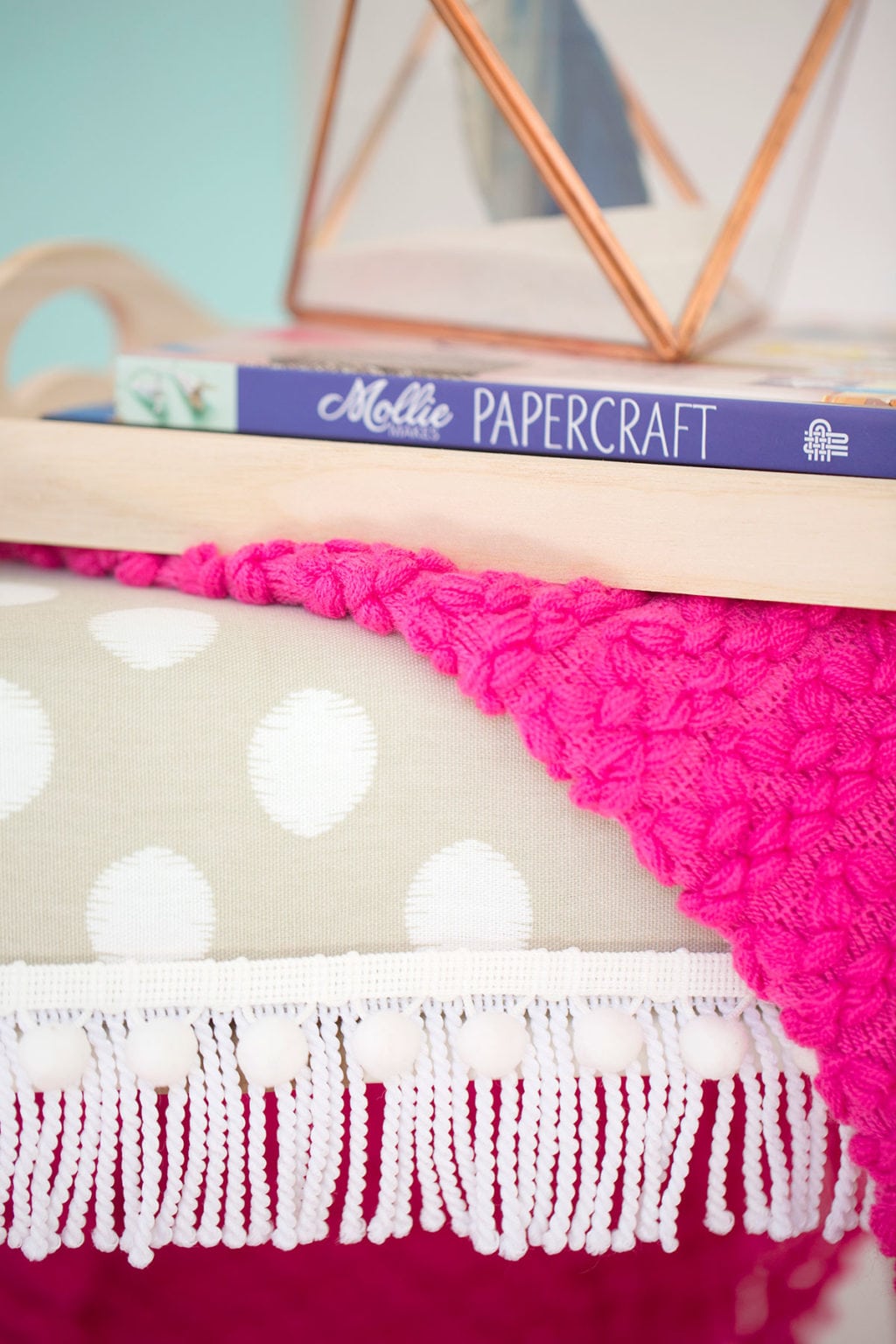 Photography: Devlopz
Styling: Amber Kemp-Gerstel
Shout out toDIYZ for sponsoring this colorful, crafty content. You can download the DIYZ app for free on iTunes or Google Play and check out all the projects available. All project ideas, opinions and wacky stories are mine all mine. Thanks for supporting the partnerships that keep the lights on in this joint.