I think I may just be getting into my autumn groove. Too bad I'm late and have already setting up Christmas photo shoots! At least you can all enjoy my new found love of bold fall colors with some easy projects that will give you a break from the typical browns and beiges of the season.  Instead of making your fall leaf from sticks or dead leaves, let's give paper a chance to shine. These DIY ombre paper fall leaf wreaths are crazy easy to make! I used my Cricut Explore, but if you don't have a Cricut Explore you can still make this project with no problem…but we should probably have a heart to heart about why you haven't snagged a Cricut yet. Call me. We'll talk.
In the meantime, let me give you the low down on how to make these. Brace yourself. It's easy. Really easy. Just grab a glue gun and let's get started.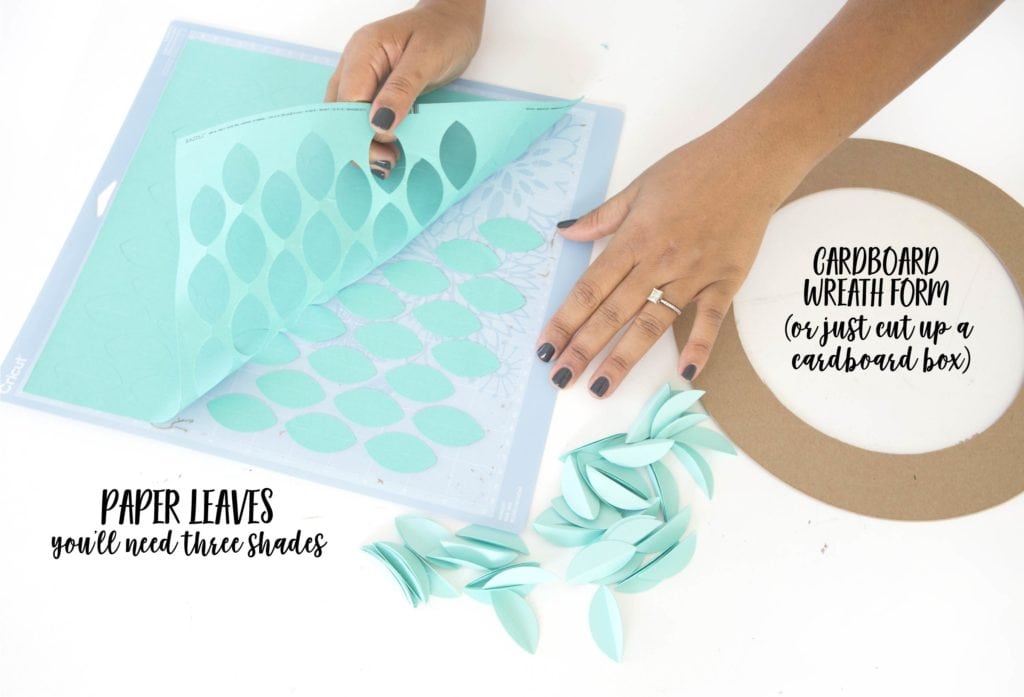 The beauty of the Cricut Explore is that I can "craft" and eat snacks at the same time. Instead of cutting out each and every one of these leaves, I can press "GO" and head over to the bag of pretzels and nom, nom, nom until the machine is done. It's a win-win. Cricut should probably add this piece of information to their marketing strategy. "Cricut Explore: Craft and Snack at the Same Time!" It's a million dollar sales strategy, right?
Now, if you don't have a Cricut Explore, no worries – I've got you covered…cutting out leaf shapes is easy.