I like to use my Cricut Explore for all types of great projects…including reliving my childhood and creating all the toys I wish I'd had. Today, I'm going back to the days when I was six years old and desperately wanted to own an ice cream cart. True story. In my six year old brain, owning an ice cream truck meant you could eat all the ice cream and popsicles you ever wanted and that is clearly the key to happiness. No need to actually sell ice cream or turn a buck. Just eat the entire inventory. A great business plan, right?
Welp, today's DIY is the first step in breeding the future ice cream cart owners of America. It's a cardboard box turned into an ice cream cart! Can you even believe it?! A cardboard moving box, people!!!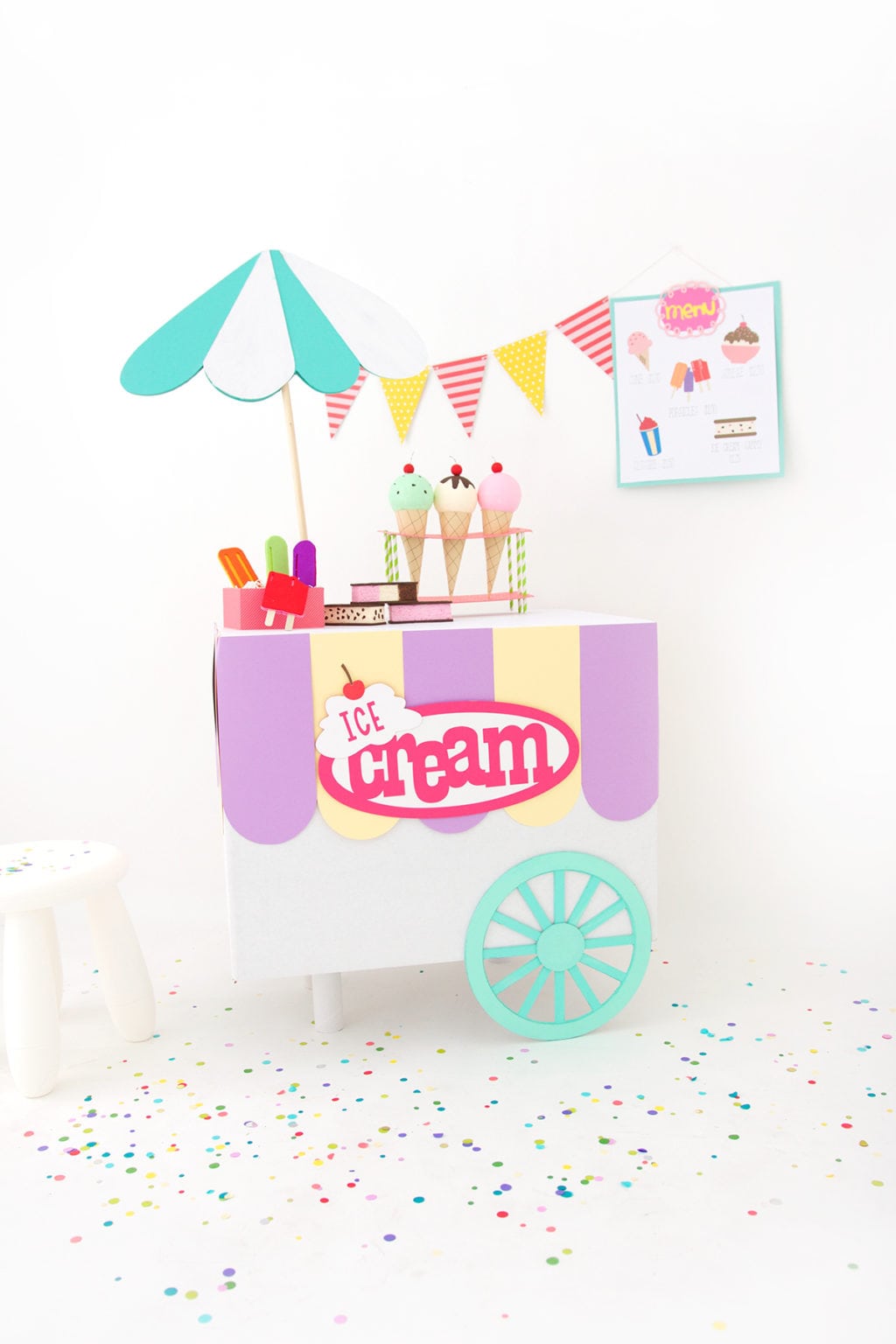 DOWNLOAD THE FULL ASSEMBLY INSTRUCTIONS HERE!
I created every element of this DIY cardboard box ice cream cart by using my Cricut Explore. Right down to that adorable aqua blue wheel! The key to creating something like this is chipboard and large pieces of cardstock. Hint: If you don't have cardstock larger than 12×12, just grab some colored posterboard and trim it down to size so it will fit on the 12×24″ Cricut cutting mat.
Let's take a little tour of this adorable pretend play ice cream cart.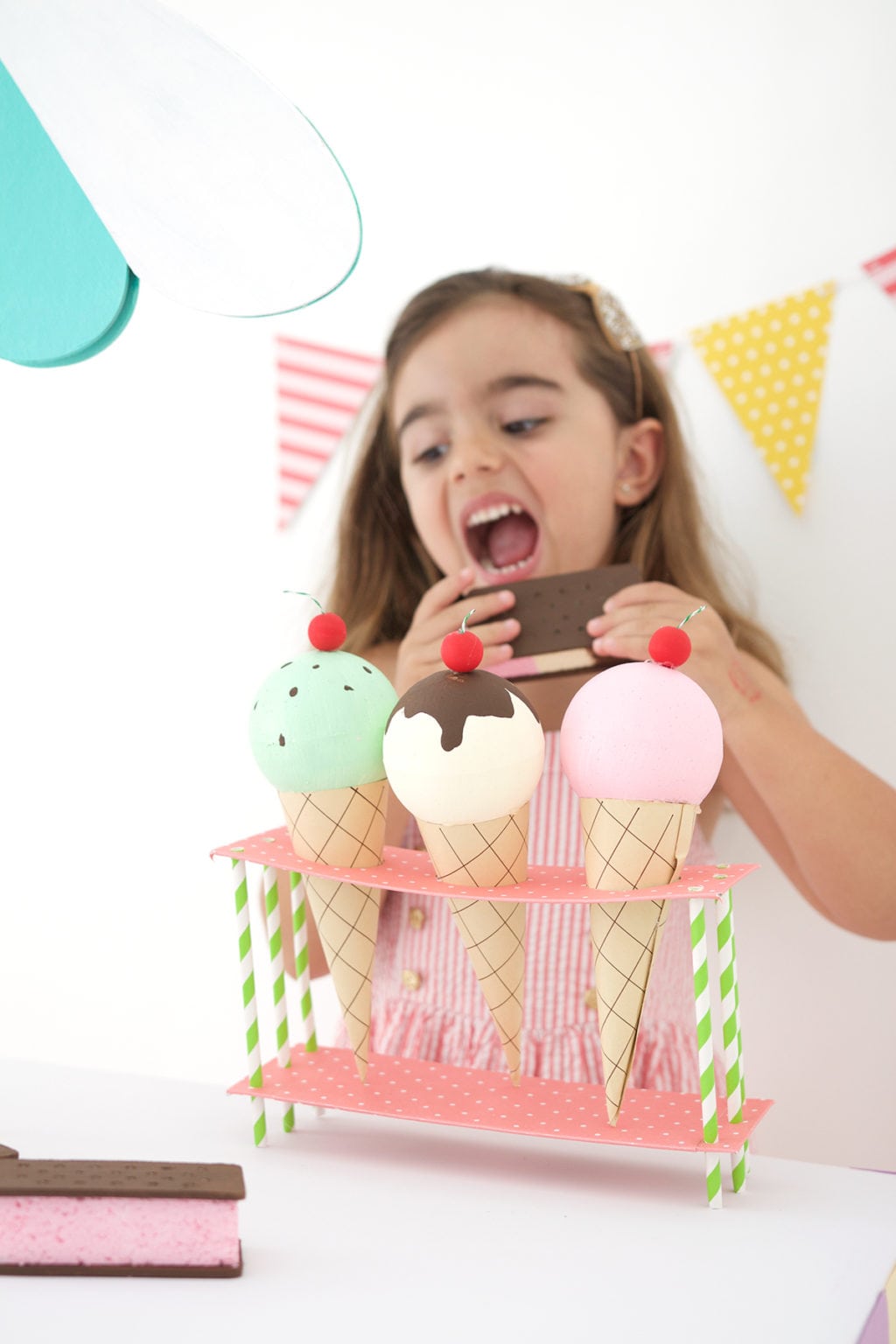 PAPER ICE CREAM CONES
INSTRUCTIONS // Cut cone shape and use pen tool to draw lines on cone. Paint the styrofoam balls to look like ice cream scoops. Paint the wooden beads with red paint. Use glue to assemble the cone, to adhere to styrofoam balls to the cone and to adhere the bead to the top of the styrofoam ball.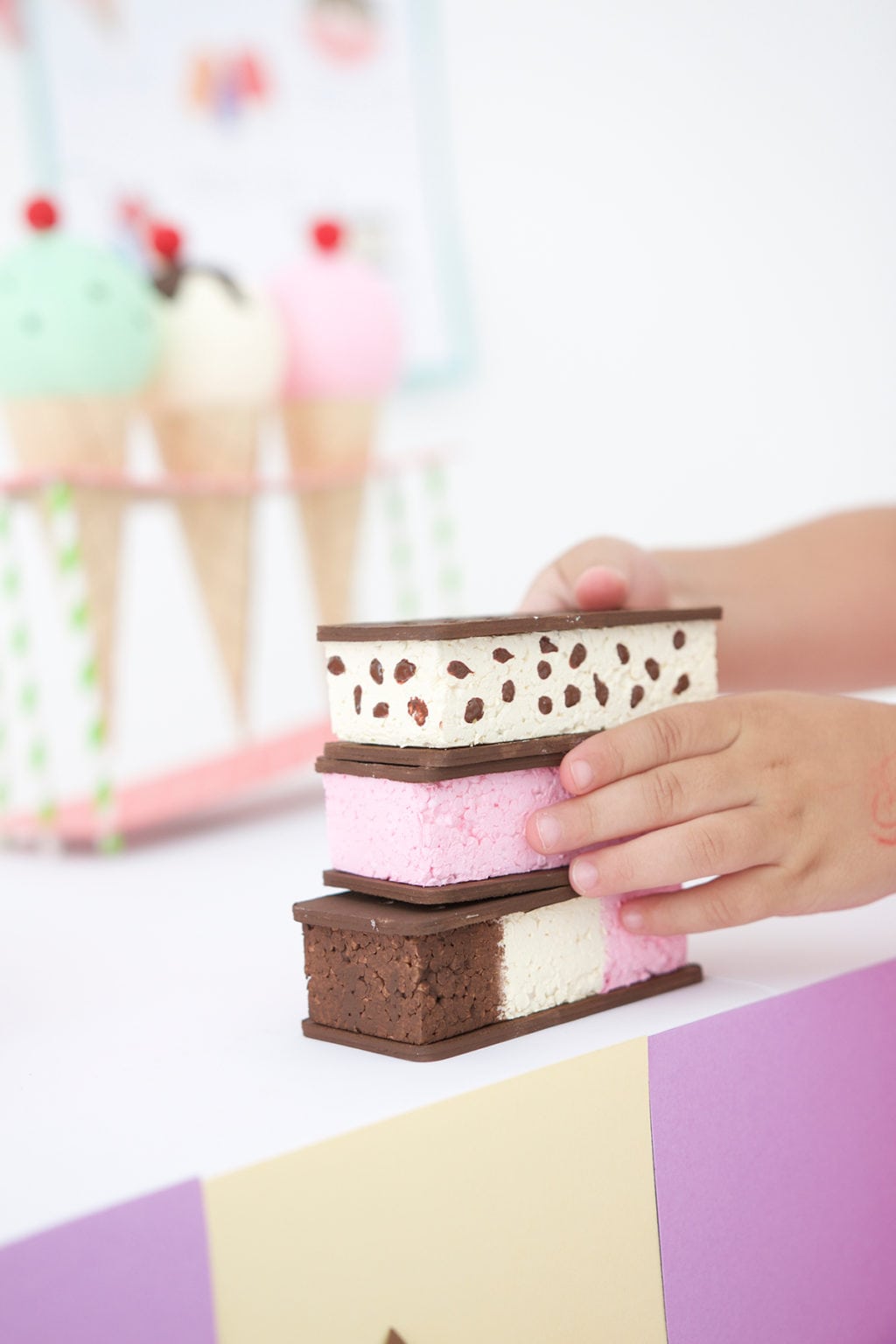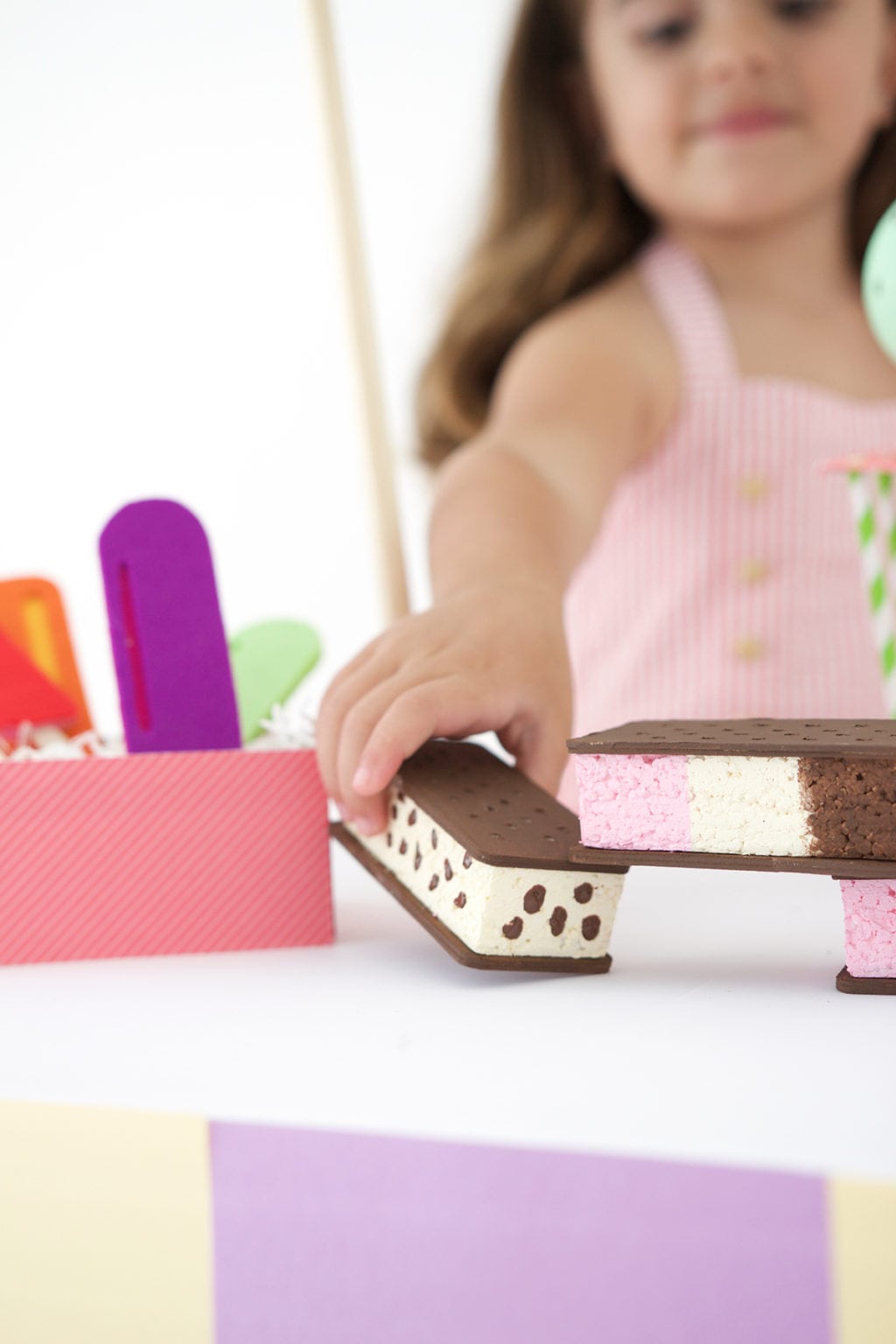 PRETEND PLAY ICE CREAM SAMMIES
INSTRUCTIONS // Cut the chipboard using the Design Space file. Use a serrated knife or other sharp tool to cut the sytrofoam block down to the size of the chipboard. Paint the chipboard with brown paint. Paint the styrofoam to look like ice cream. Use craft glue to adhere the sytrofoam between both pieces of painted chipboard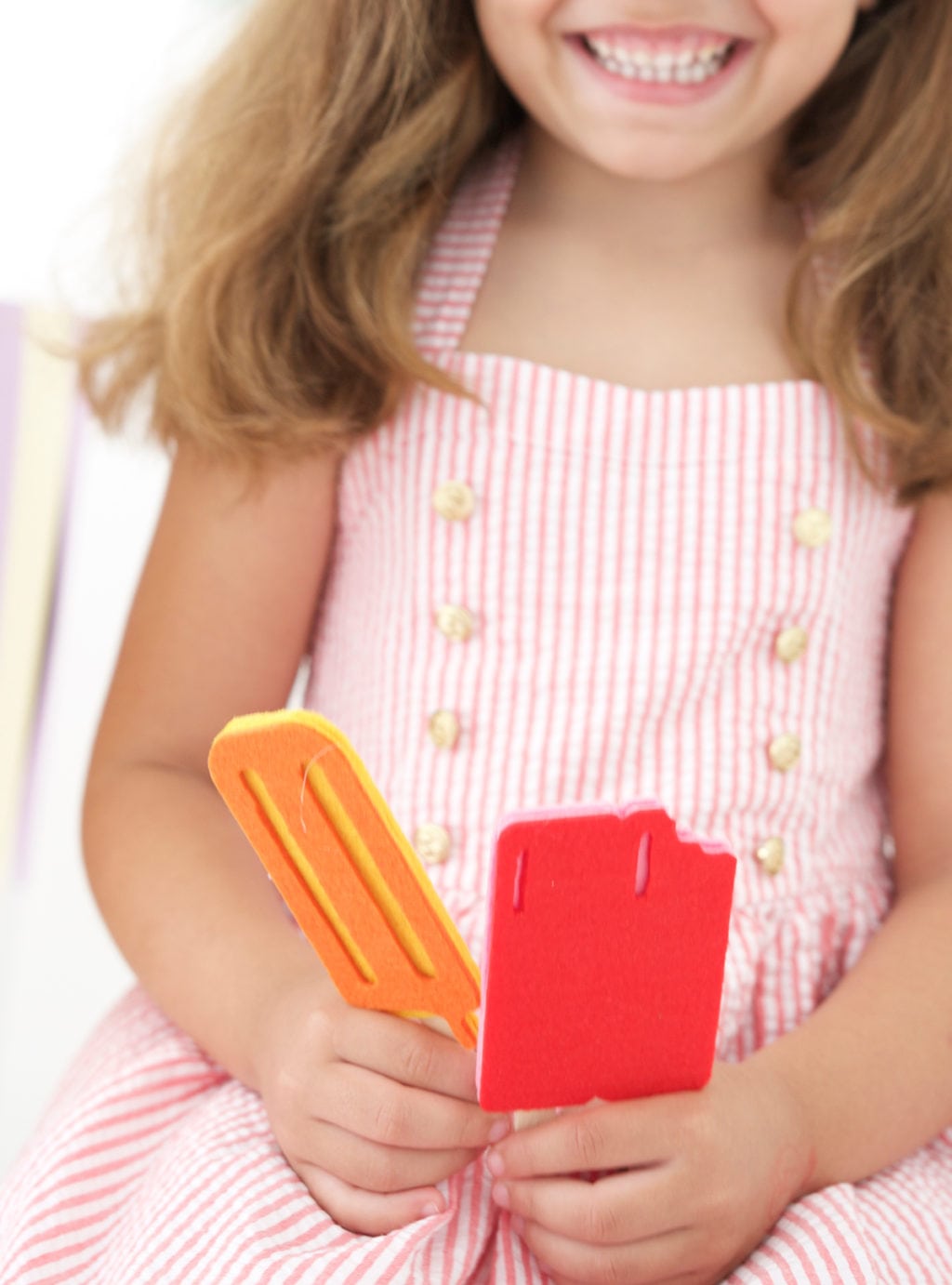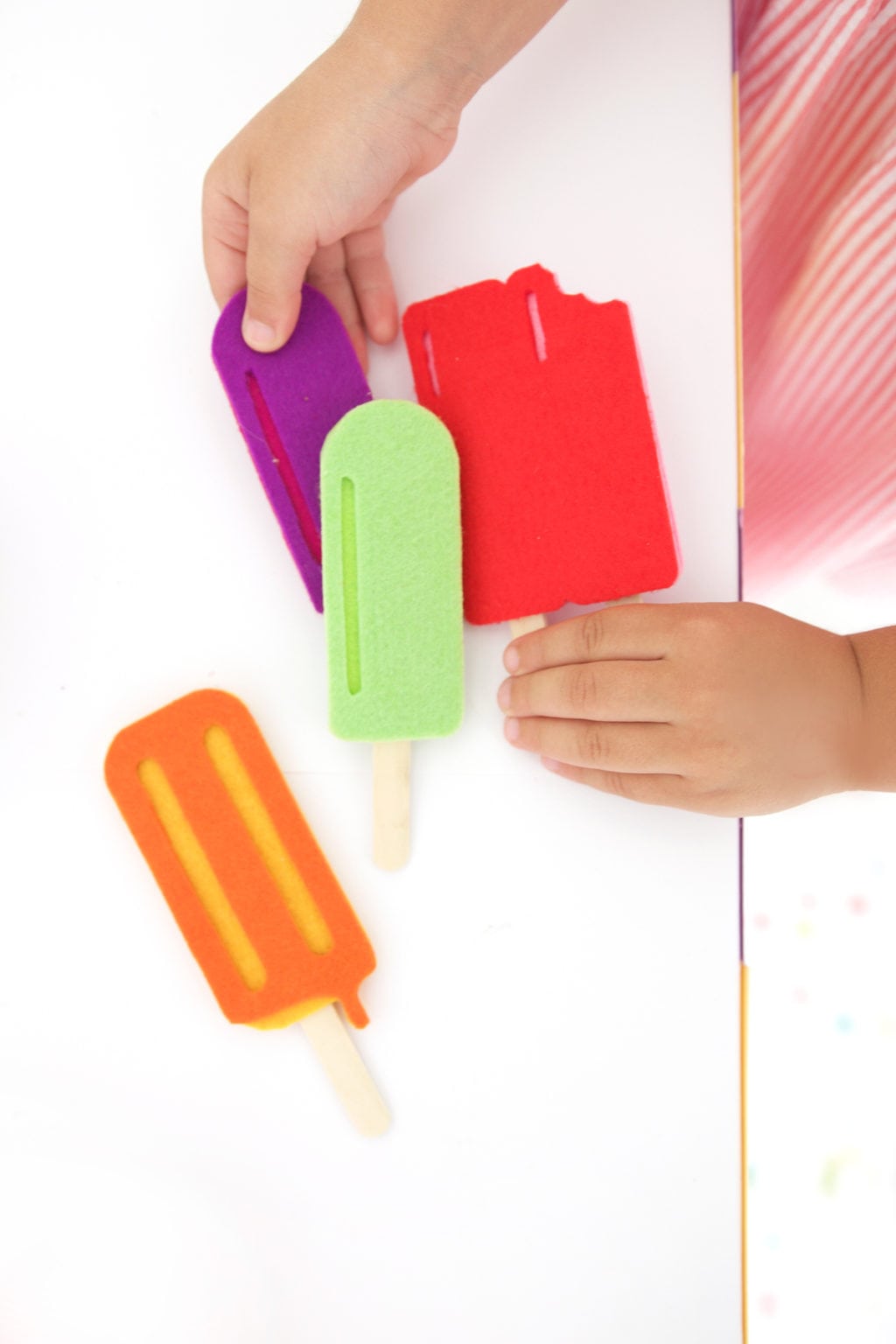 FELT POPSICLES
INSTRUCTIONS // Cut the popsicle shapes from felt and adhere them to the popsicle stick with hot glue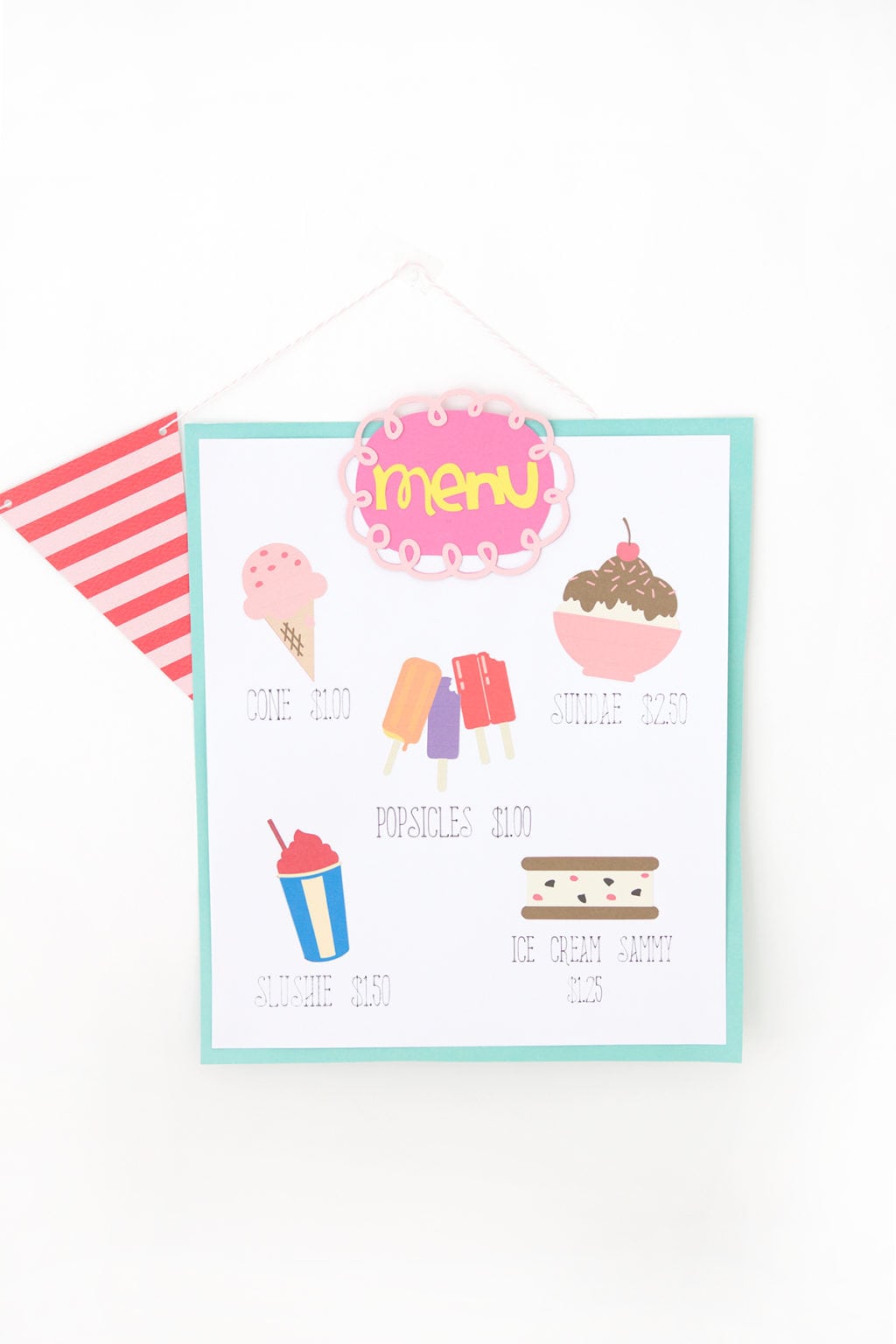 ICE CREAM CART MENU
INSTRUCTIONS // Print Then Cut each ice cream image. Cut the sign shape and label and write the lettering ( the Cricut Explore will do all the writing for you!). Adhere the stickers to the menu. Assemble the remaining parts of the menu with craft glue.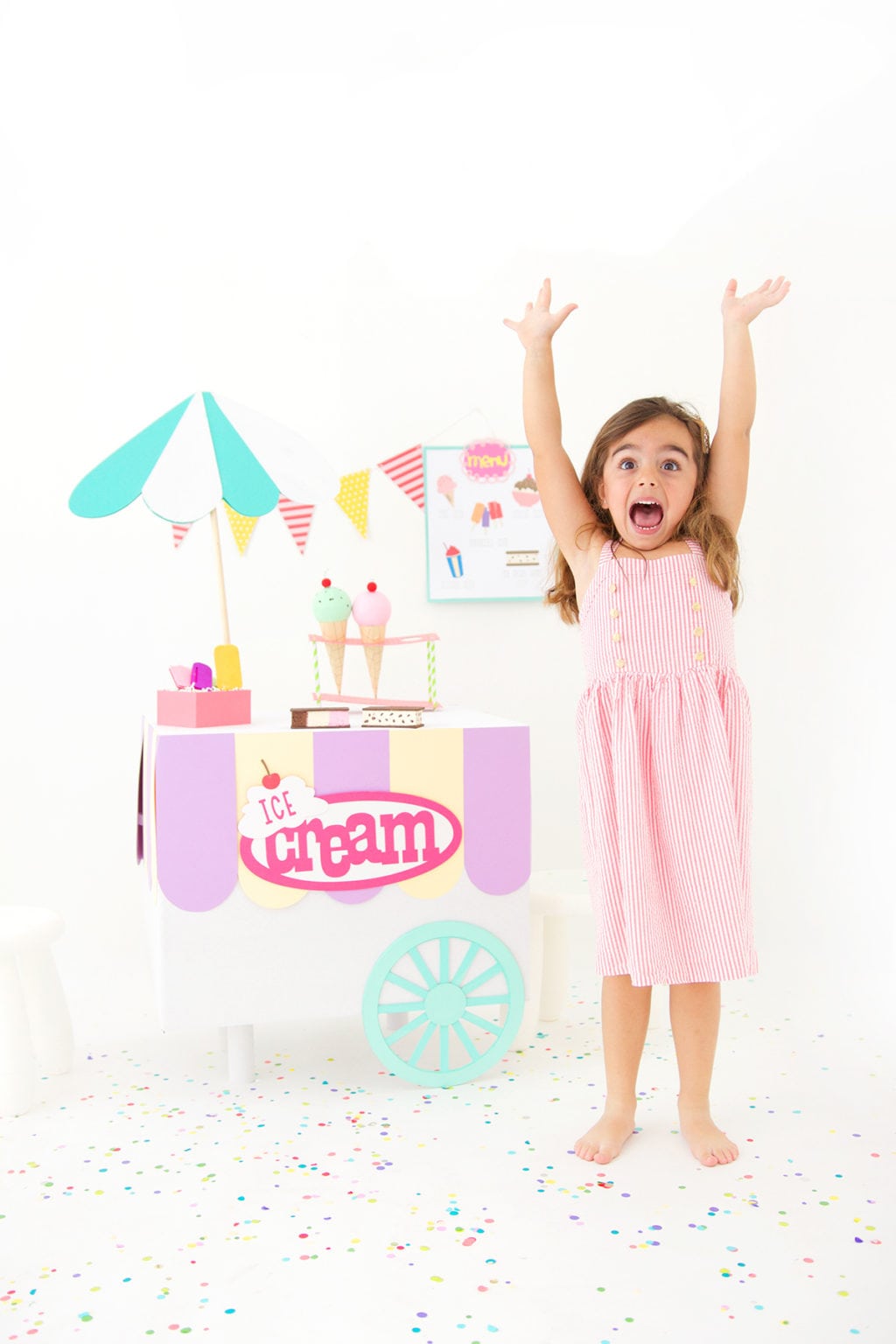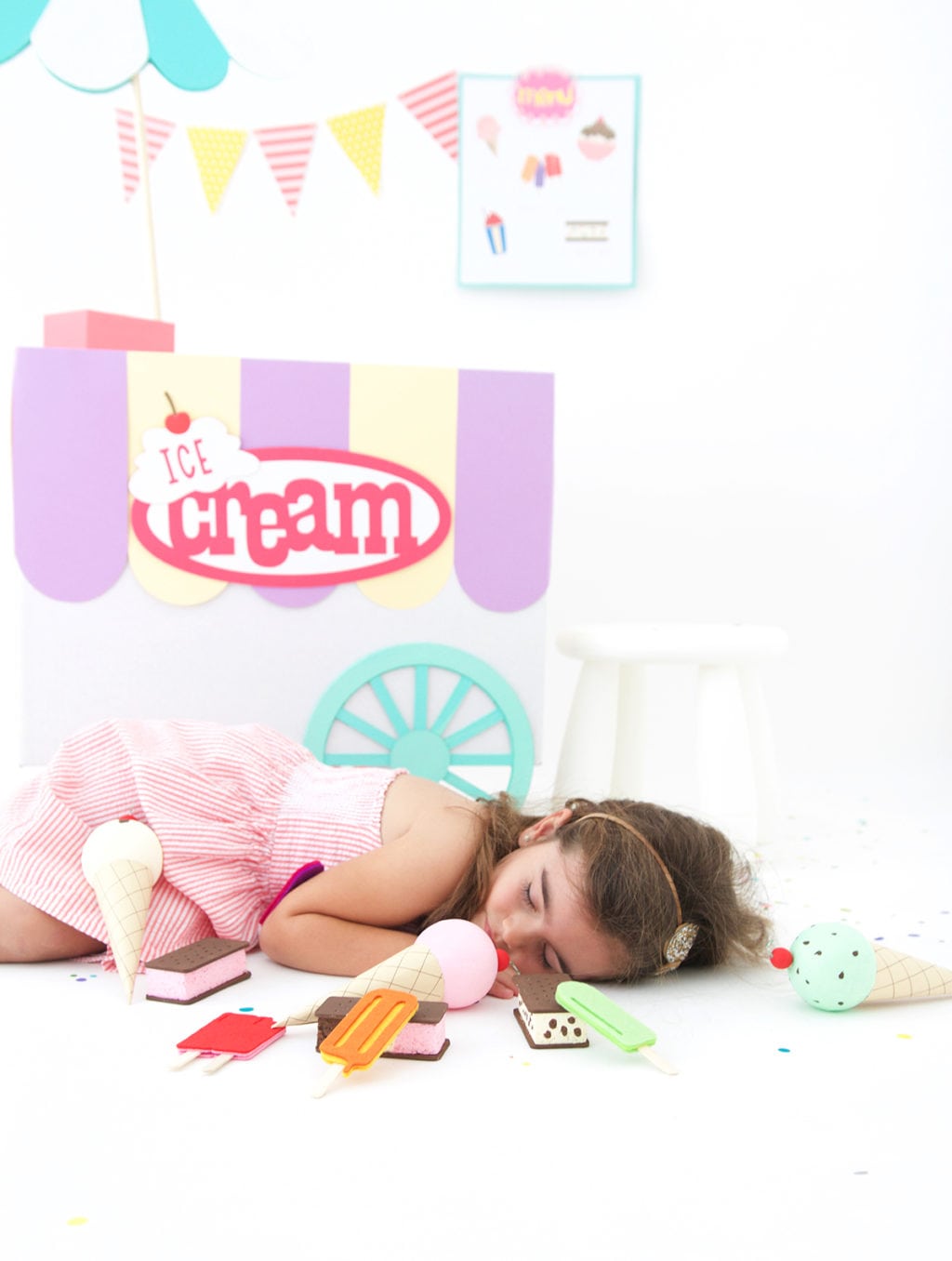 And if you'd like to learn how exactly I assembled the cart with a cardboard box….
DOWNLOAD THE FULL ASSEMBLY INSTRUCTIONS HERE!