The irony of beach season is that I want no parts of the beach. It's too hot and the thought of sand in my shoes makes me cringe. Salt water makes my skin dry and itchy and I can't shake the thought that sharks may be in the water.  Yeah – I'm basically a killjoy when it comes to beaches…but that doesn't mean I can't envision a stylish day at the beach for all your beach-goers. It doesn't mean I can't DIY the perfect tote for all your beachy loot. This DIY Leather Strap Canvas Tote is so easy to make and the only way to hit the sand.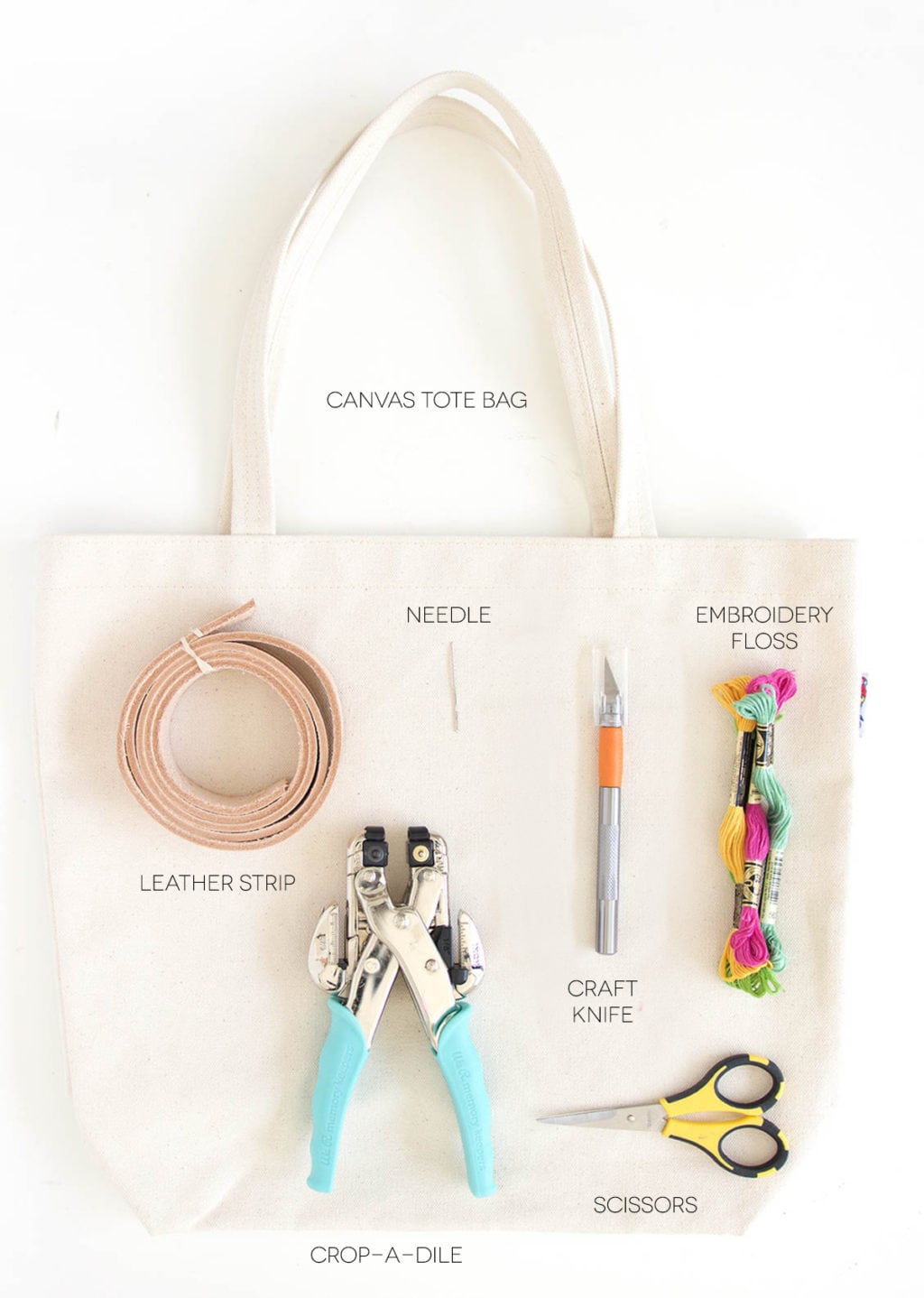 You'll need:
a canvas tote bag – I like the totes from Parrot Canvas Company. They are affordable and really great quality.
A Crop-a-dile or a leather punch (both will punch through leather)
a heavy duty needle
embroidery floss
scissors
craft knife
clips (not pictured)
INSTRUCTIONS
Use a craft knife to cut the leather strap in half (this will leave you with two 36″ lengths)  // Use scissors to cut the canvas straps off the canvas tote // Use clips to hold the strap in place on the tote where you want it // Use a pencil to make markings on the strap. You will need to make a total of 12 markings on the leather strap in a box formation // Use the punch to punch out all of the holes // NOT PICTURED: use embroidery floss to stitch the leather strap directly onto the bag using an "X" pattern
If you wanna get a little "schmancy" with your tote, add a bit of color along the bottom of the tote. Stay tuned for a full tutorial on creating that scalloped effect.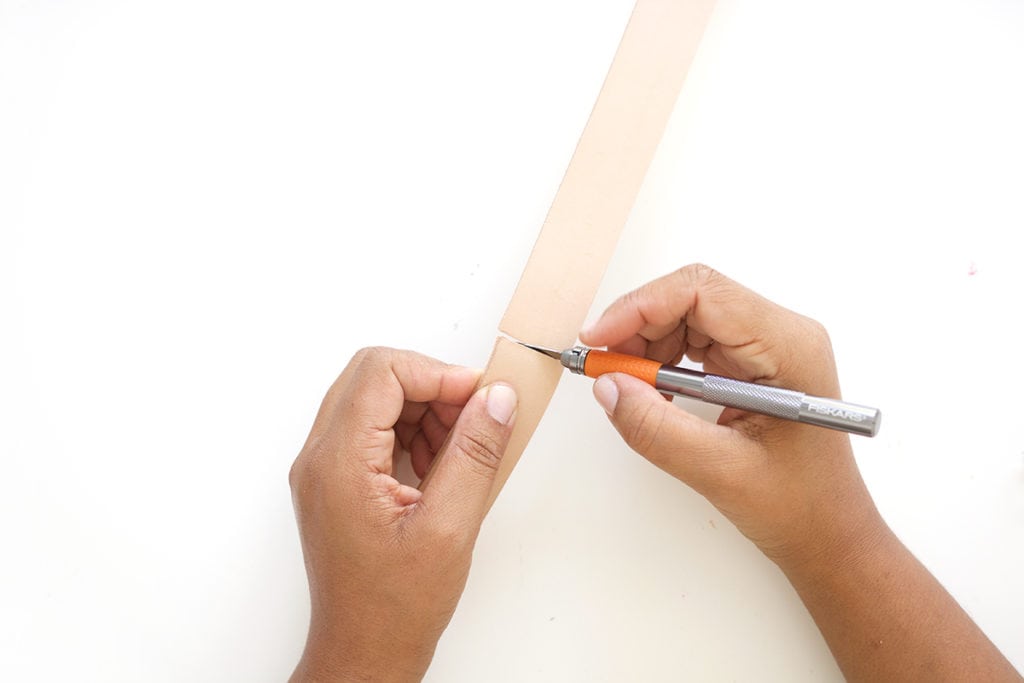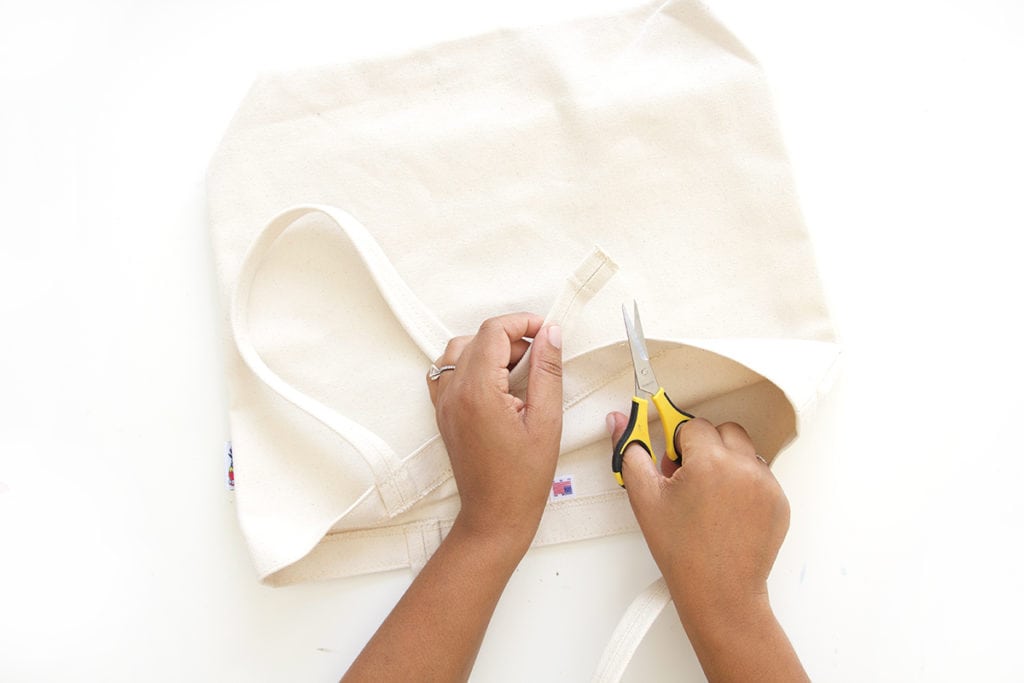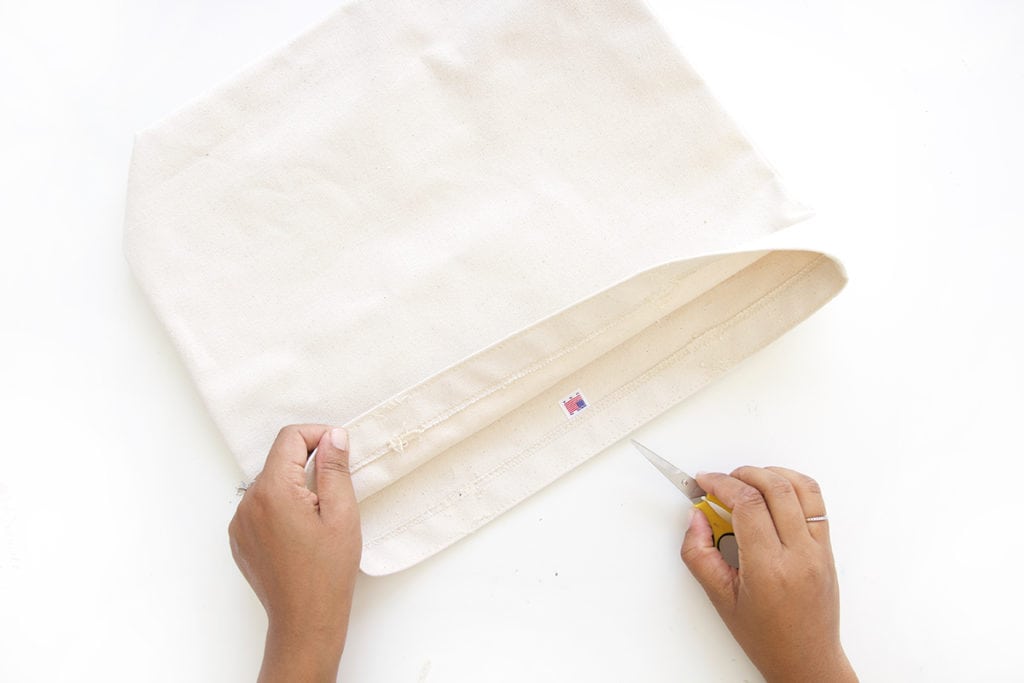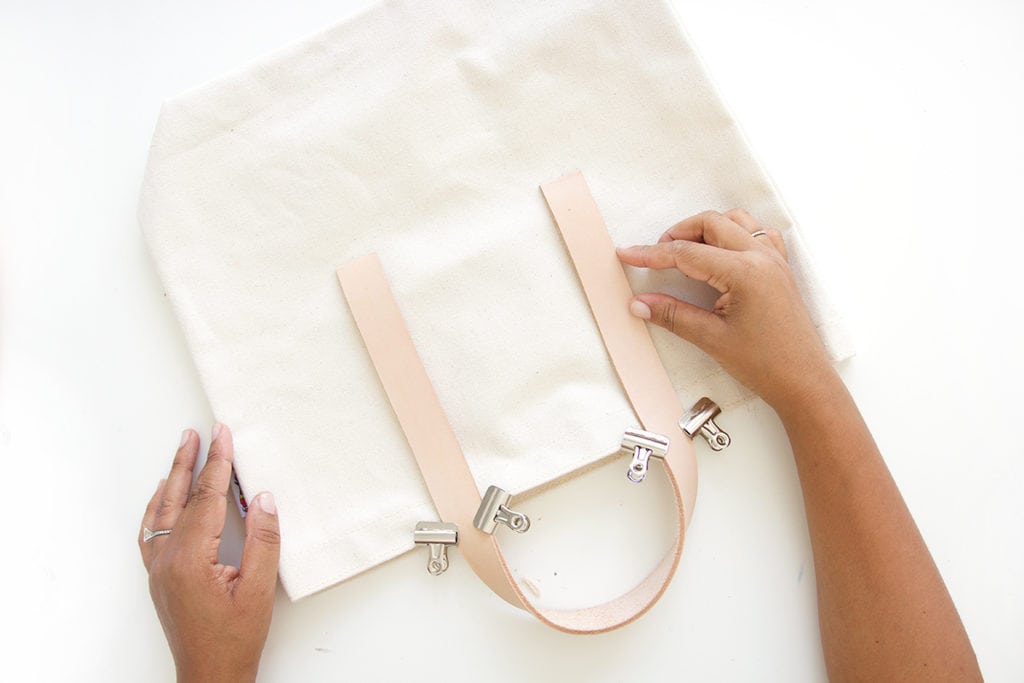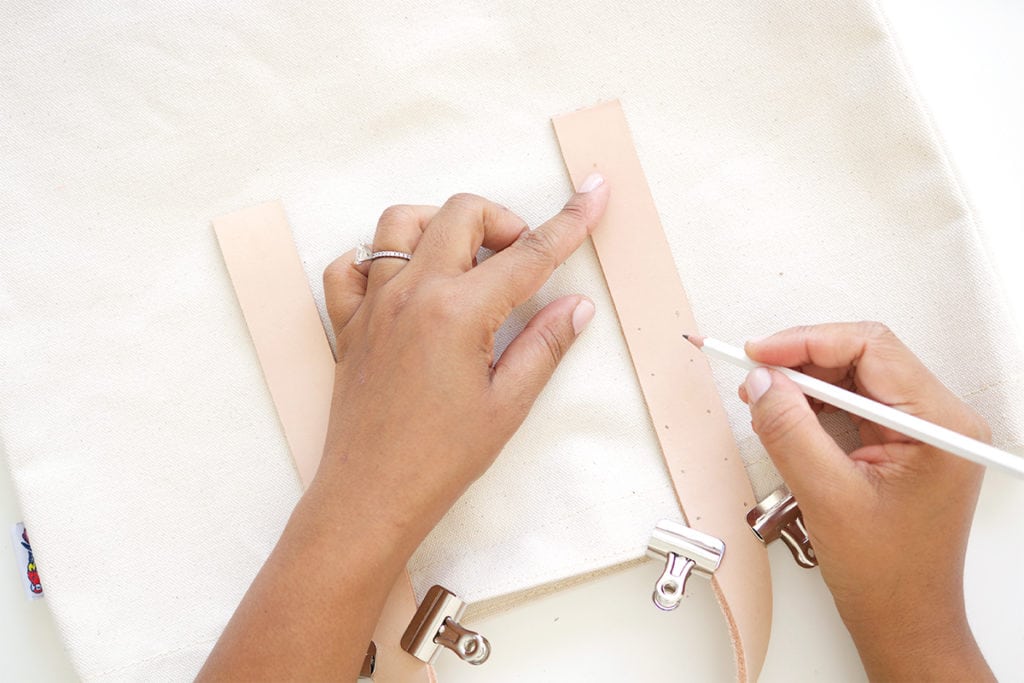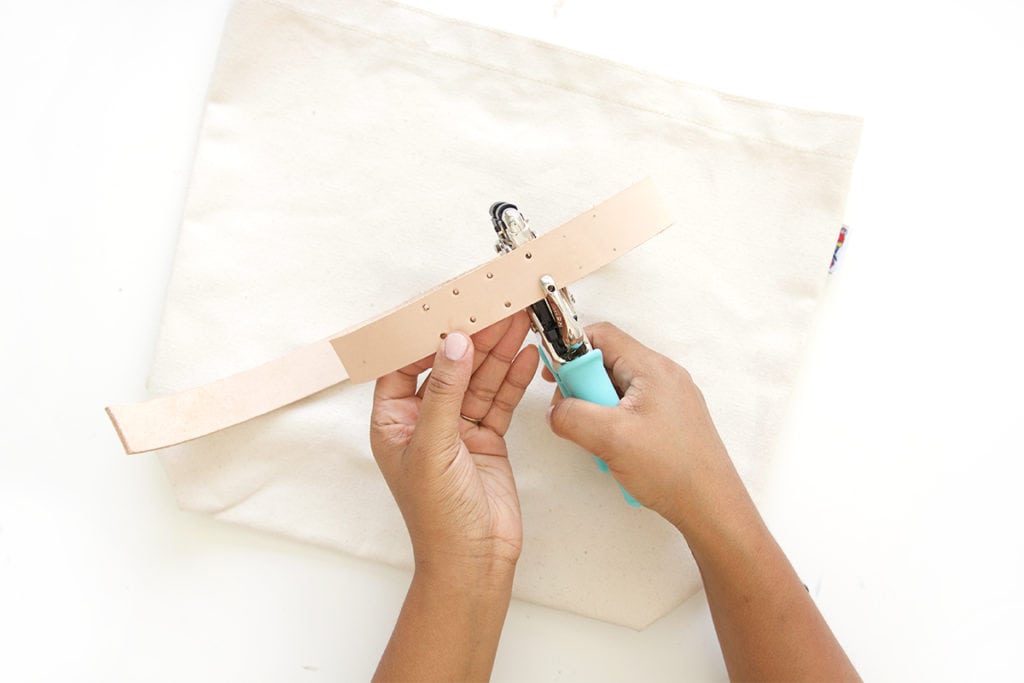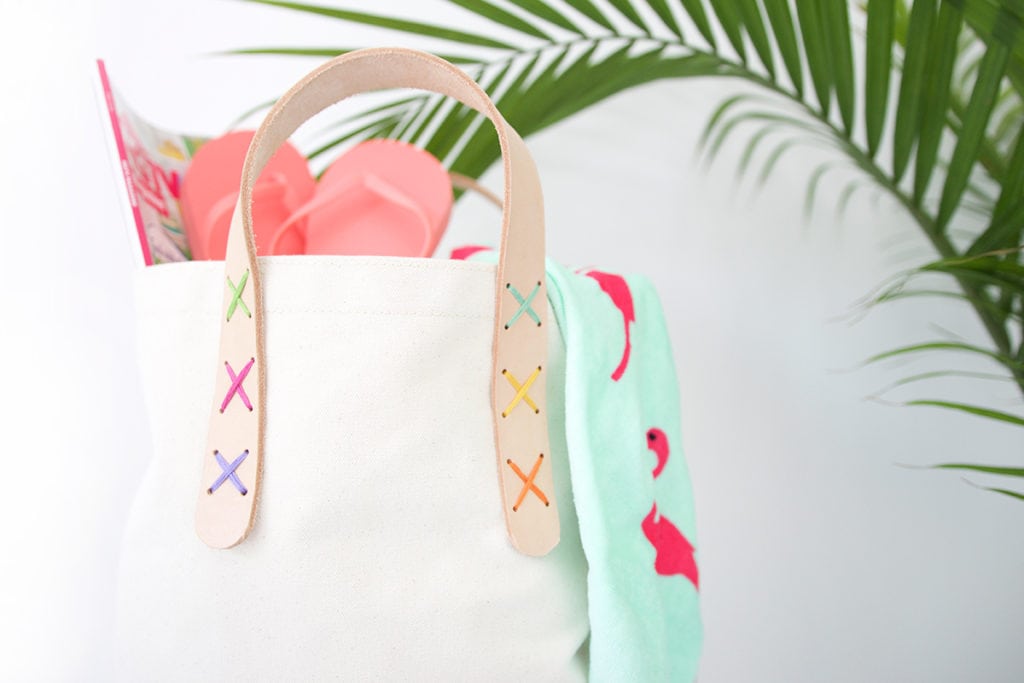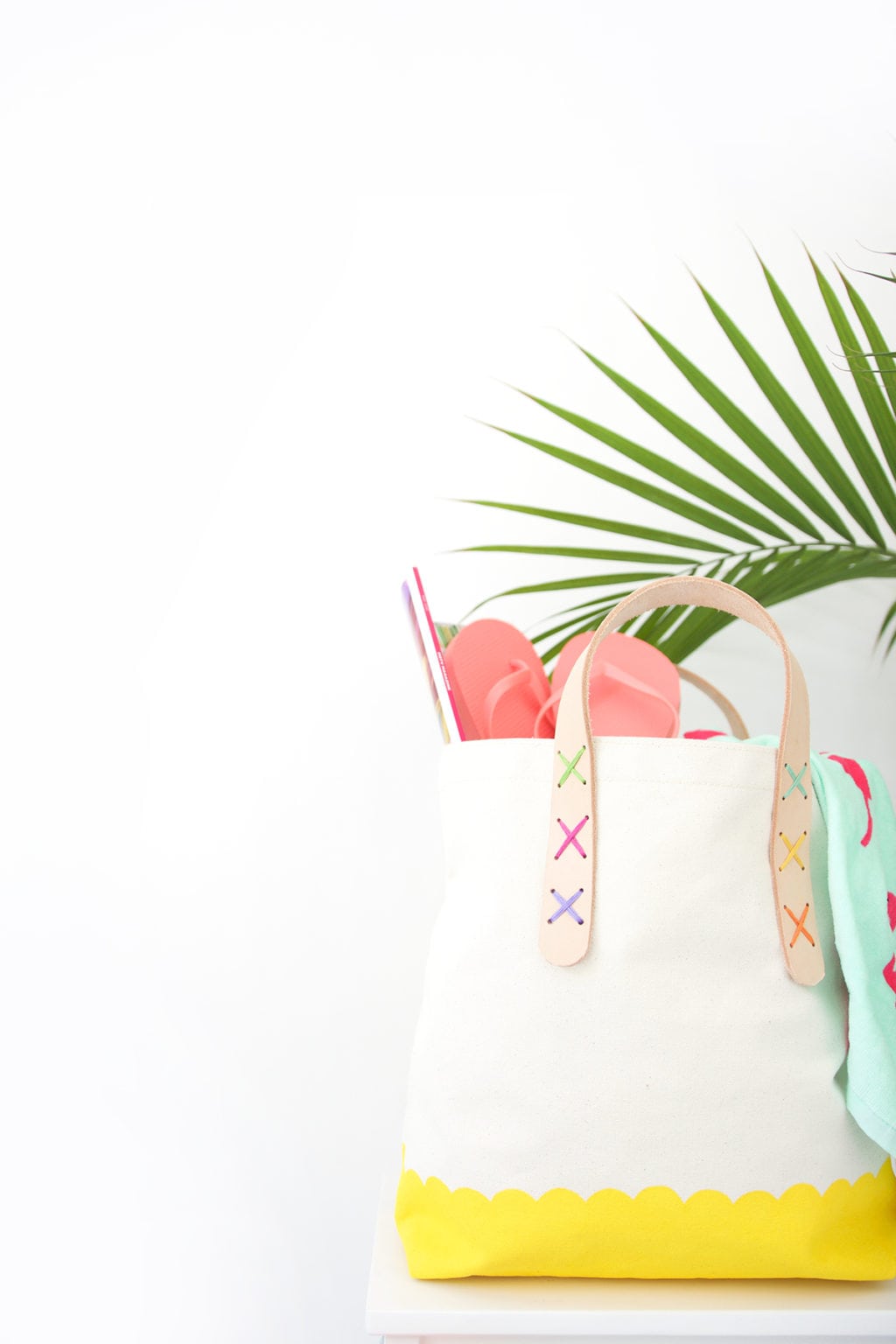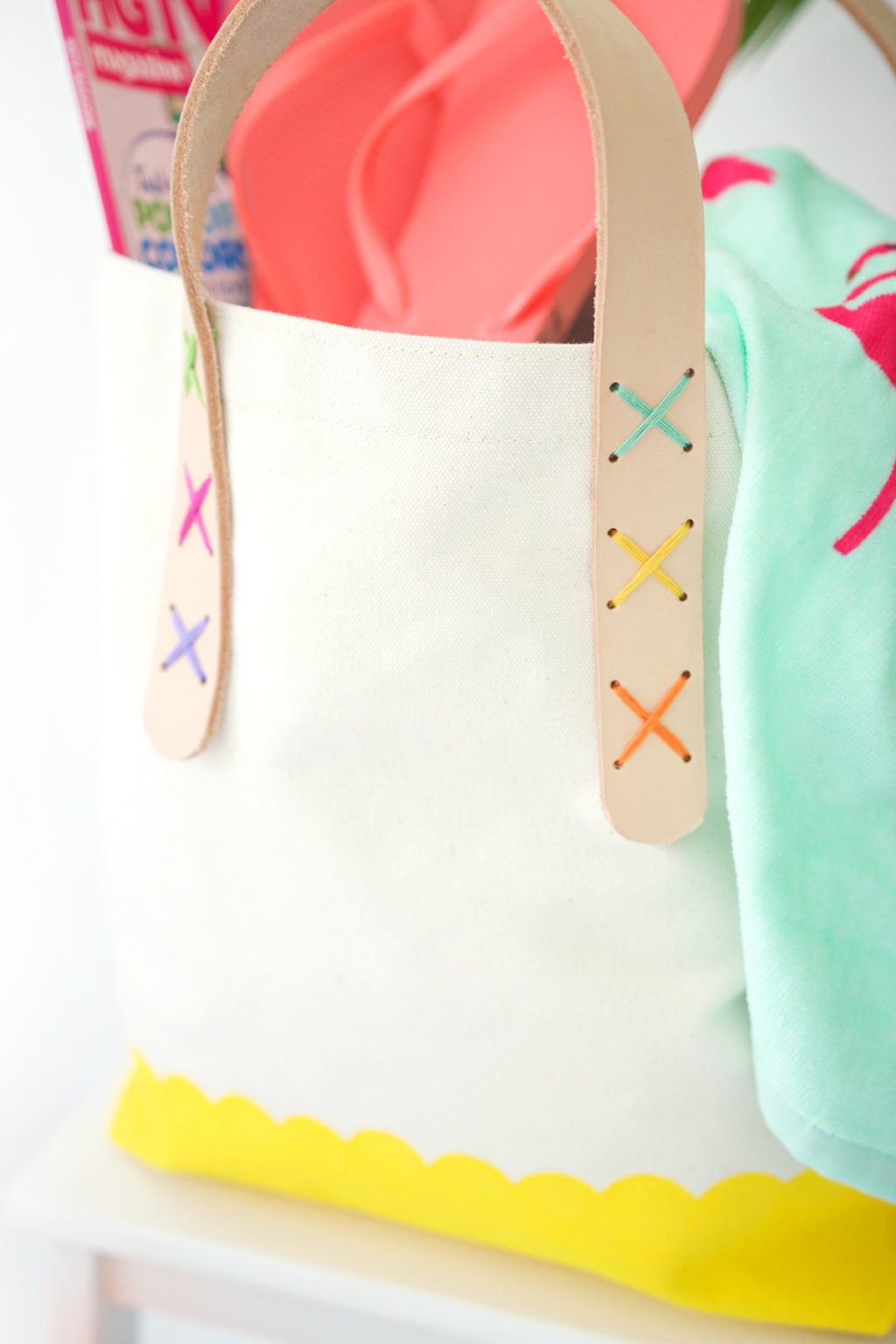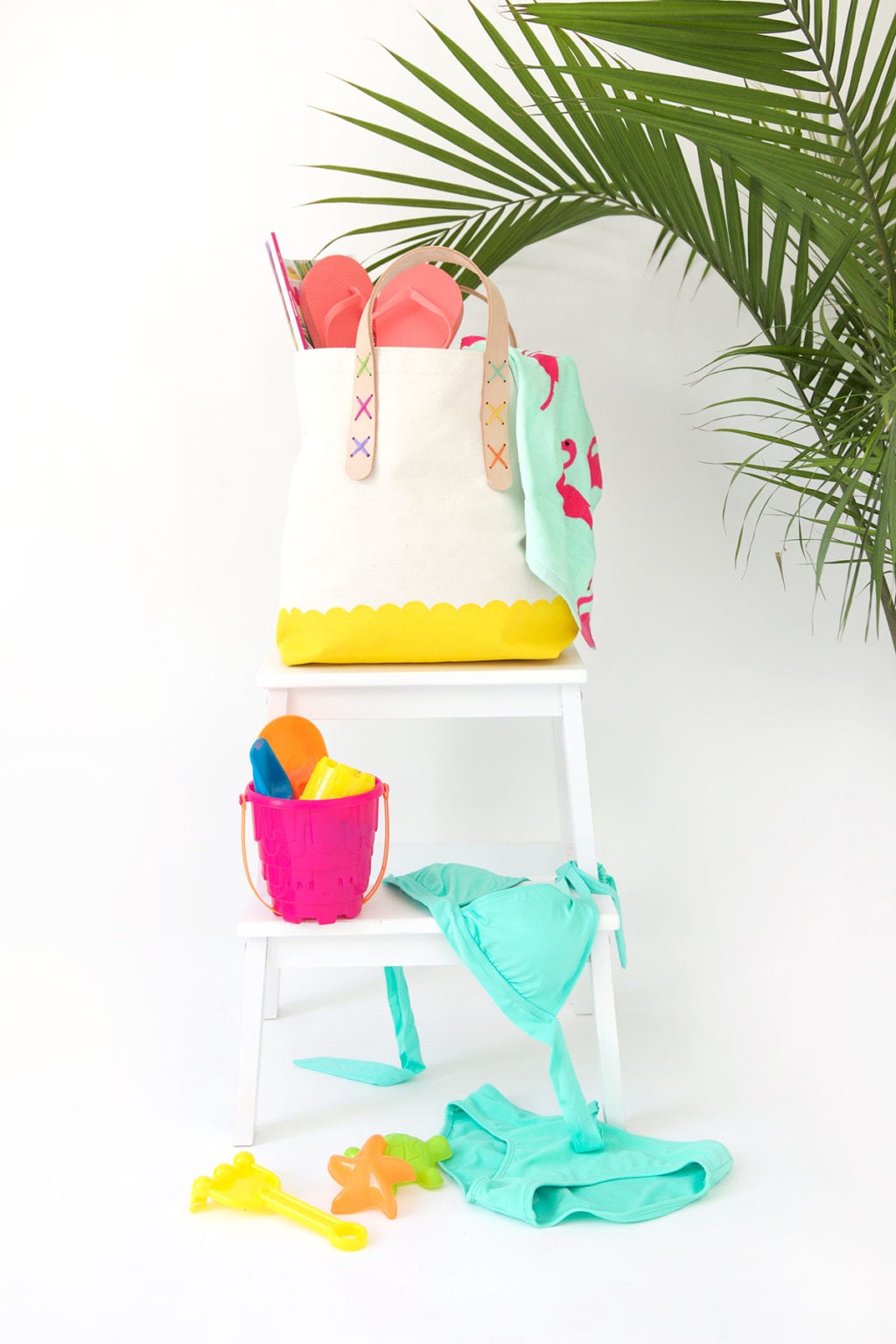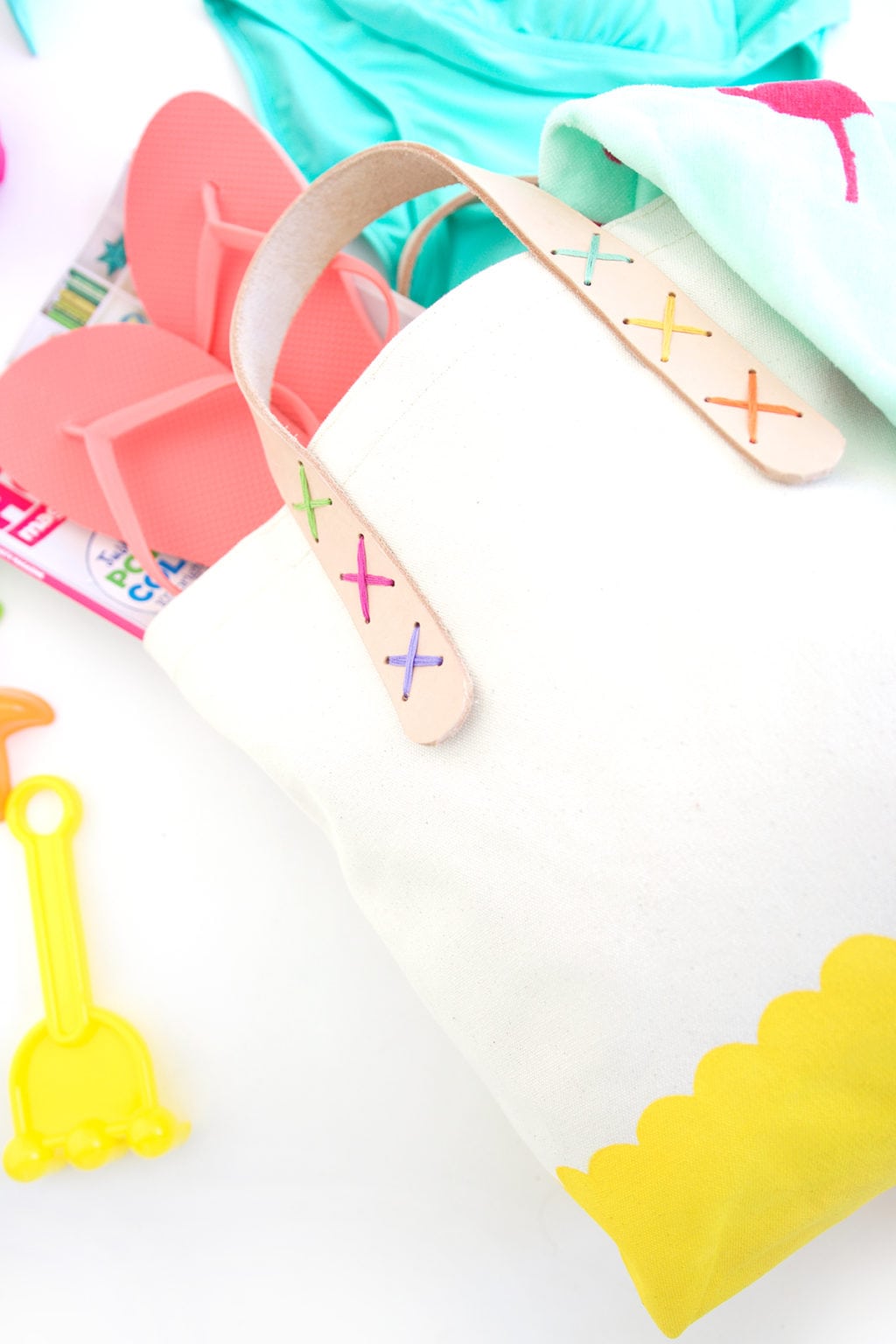 Who's ready to craft up your own DIY Leather Strap Canvas Tote?