I'm having a bit of a clipboard moment. If you saw these , you know what I'm talking about. Clipboards are such an affordable way to make quick and easy décor. The same is true for giant clipboard. Oh. What's that? You've never seen a giant clipboard? Welp – that's about to change, girlfriend. We're going to DIY some and they are the perfect way to create an oversized Instagram gallery of your favorite images.
With my Canon iP8270, I printed out a stack of 13×13 colorful images and created giant 20×20" clipboards using artist canvases. It's a easy DIY and an affordable way to add some life to a big, blank wall. And since they're clipboards, you an switch out the image whenever you want.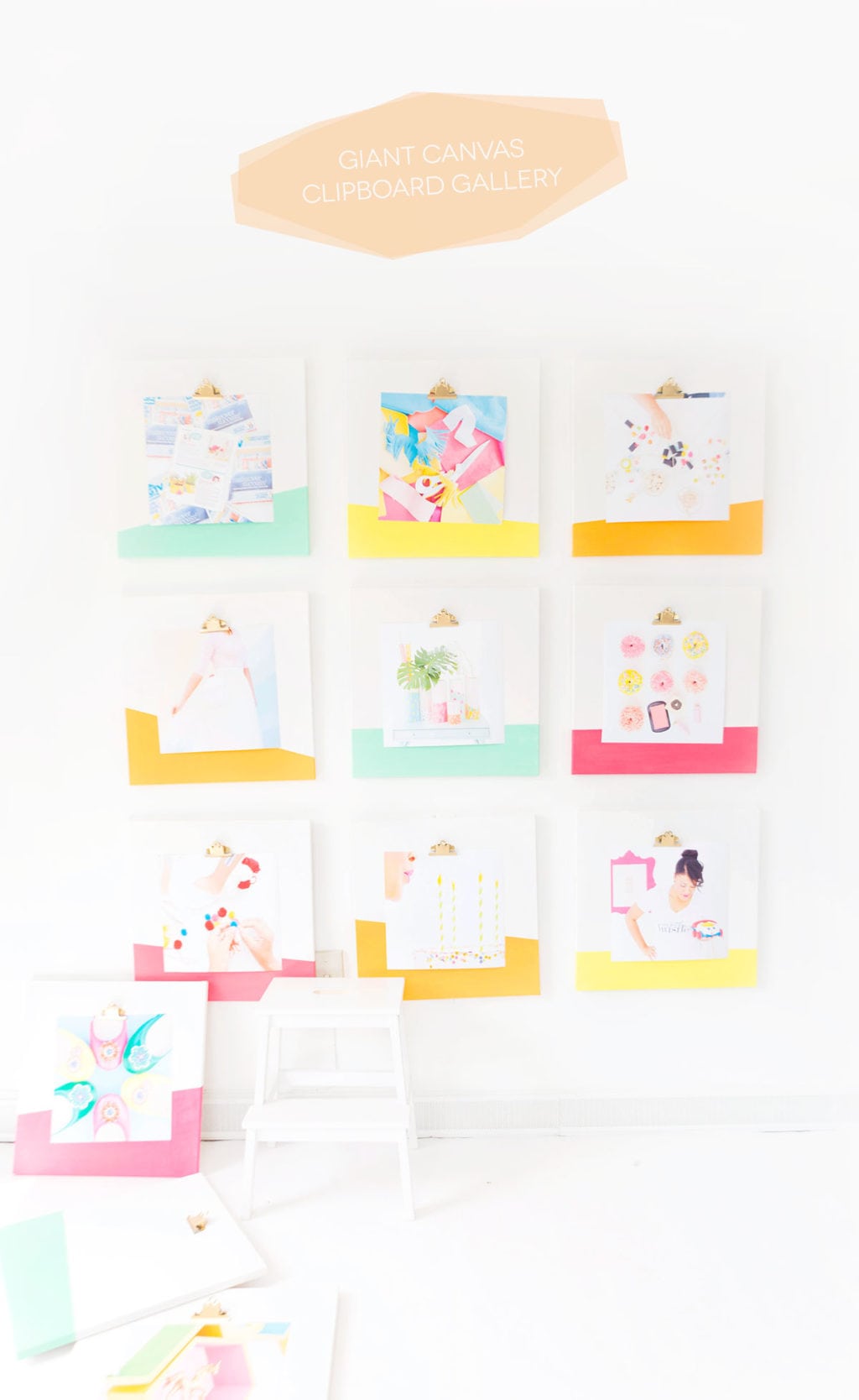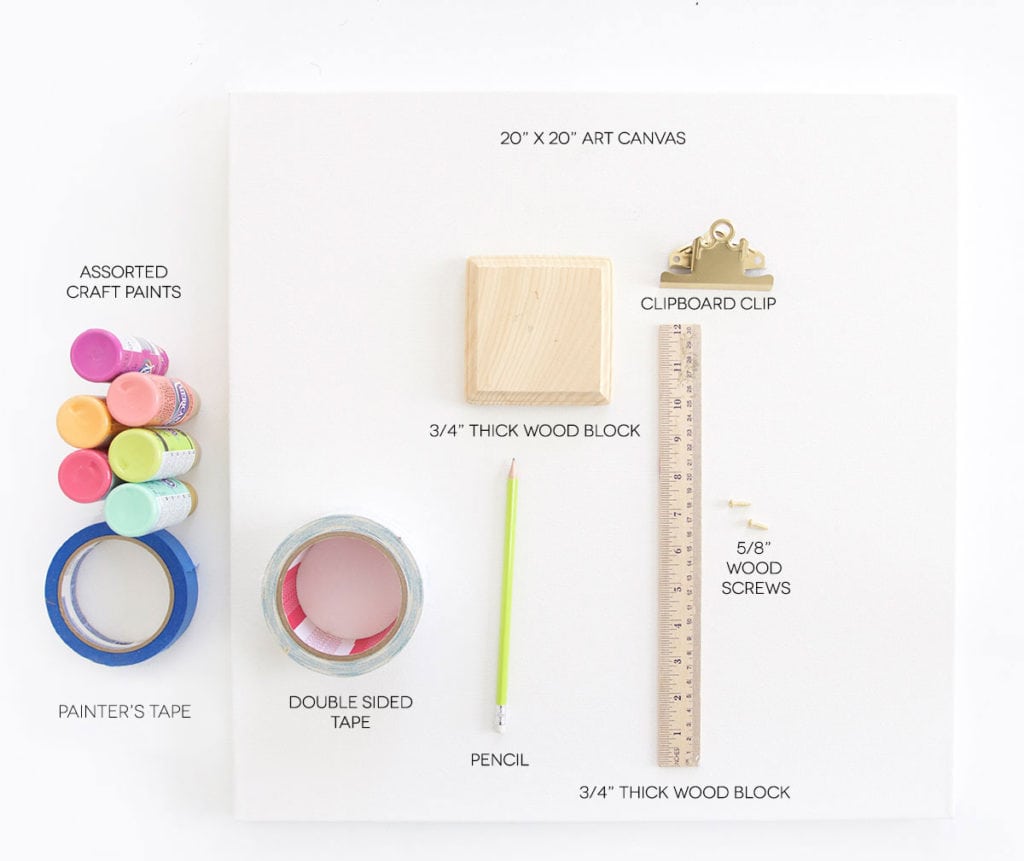 You'll need:
A 20×20" artist canvas
A clipboard clip like these…did you even know such an nifty little item existed?!
¾" wood block – I picked mine up from the wood crafts aisle at Michael's. You can also cut your own from a larger wood plank.
5/8" wood screws
ruler
strong double sided tape, like Scor-tape
painter's tape
assorted craft tape
drill or screwdriver (not pictured)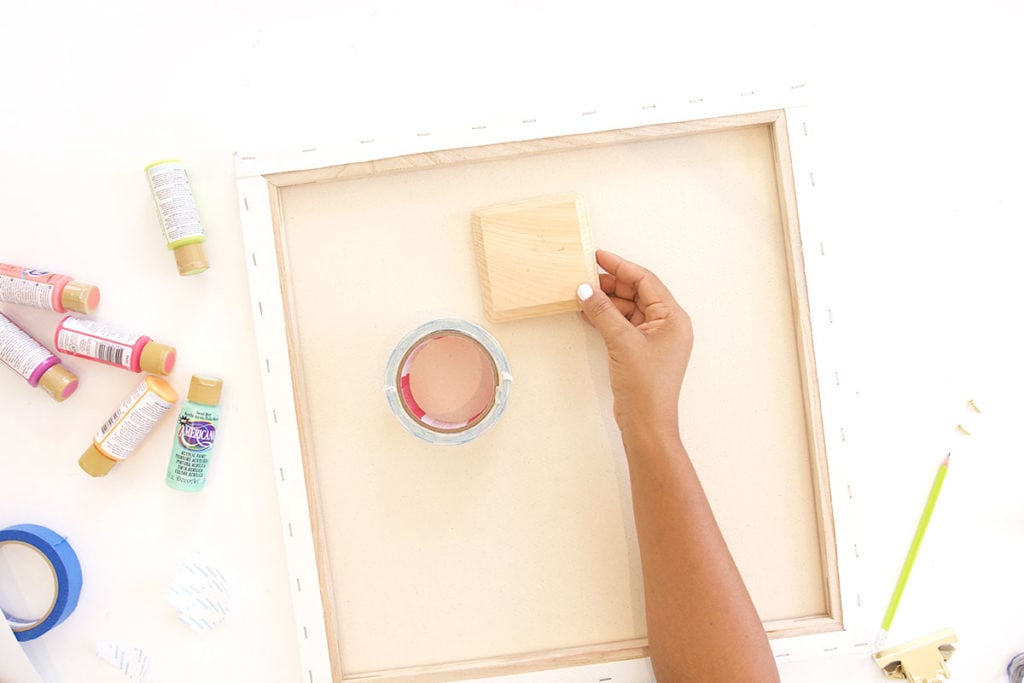 Adhere the wood block to the center of the back of the canvas with double-sided tape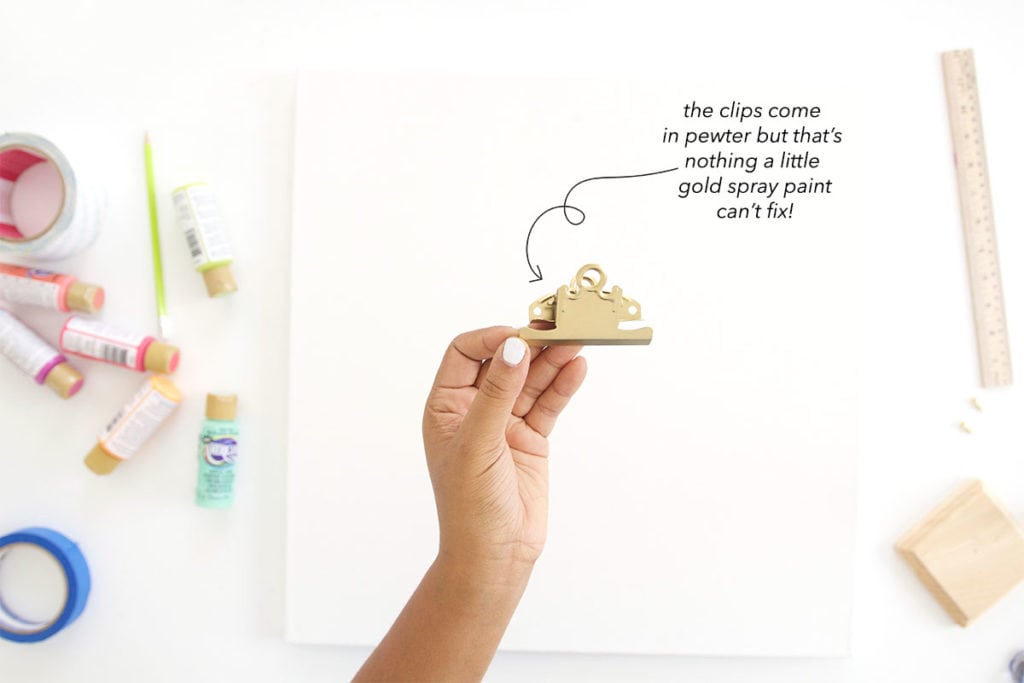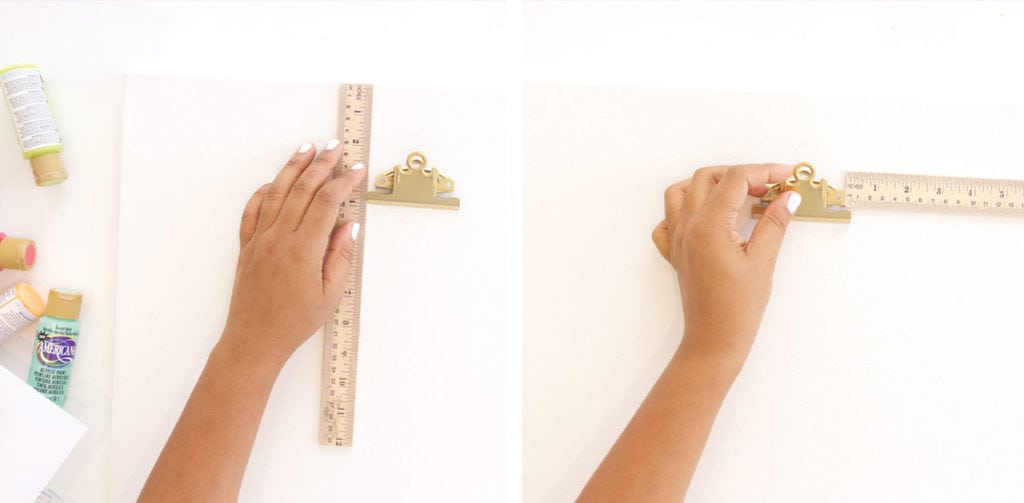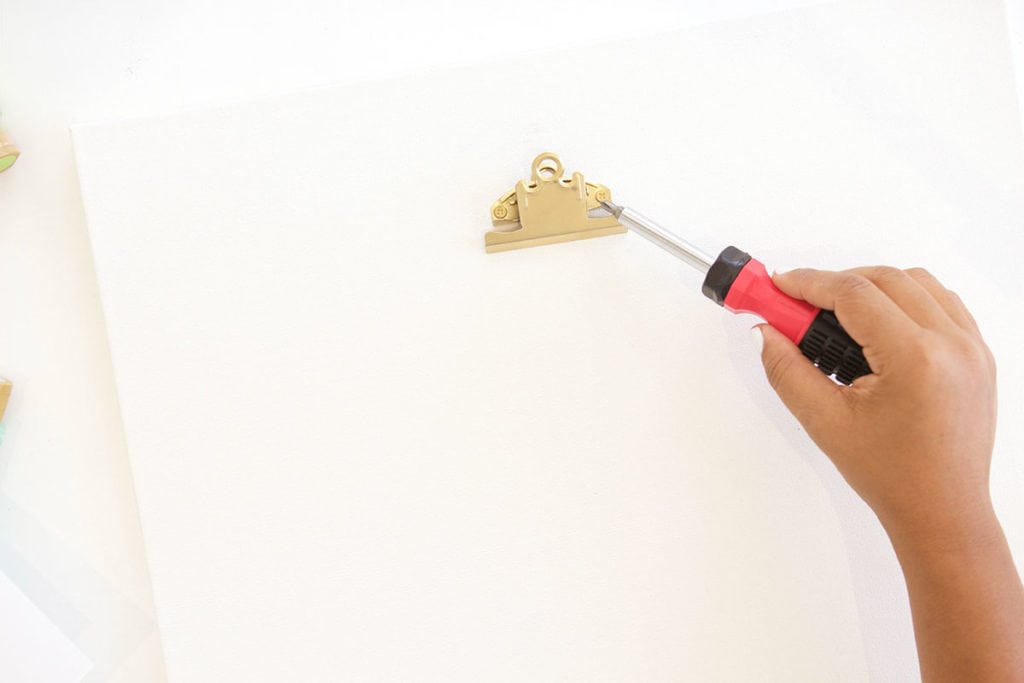 Use the ruler to find the center of the front of the canvas, and drill/screw the clipboard directly into the wood on the back of the canvas.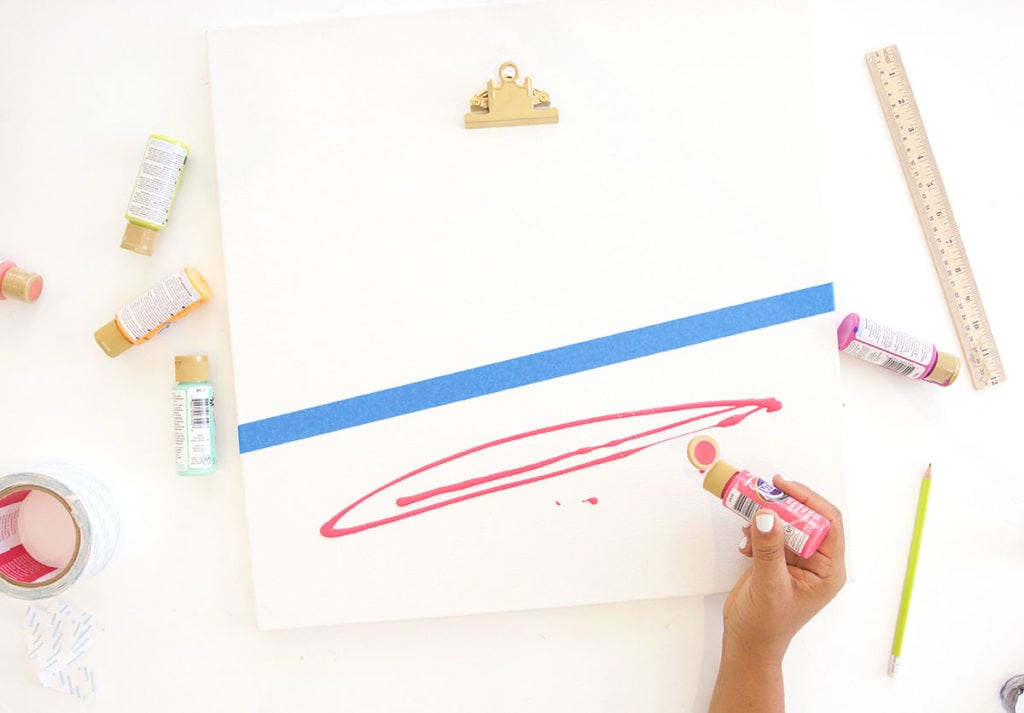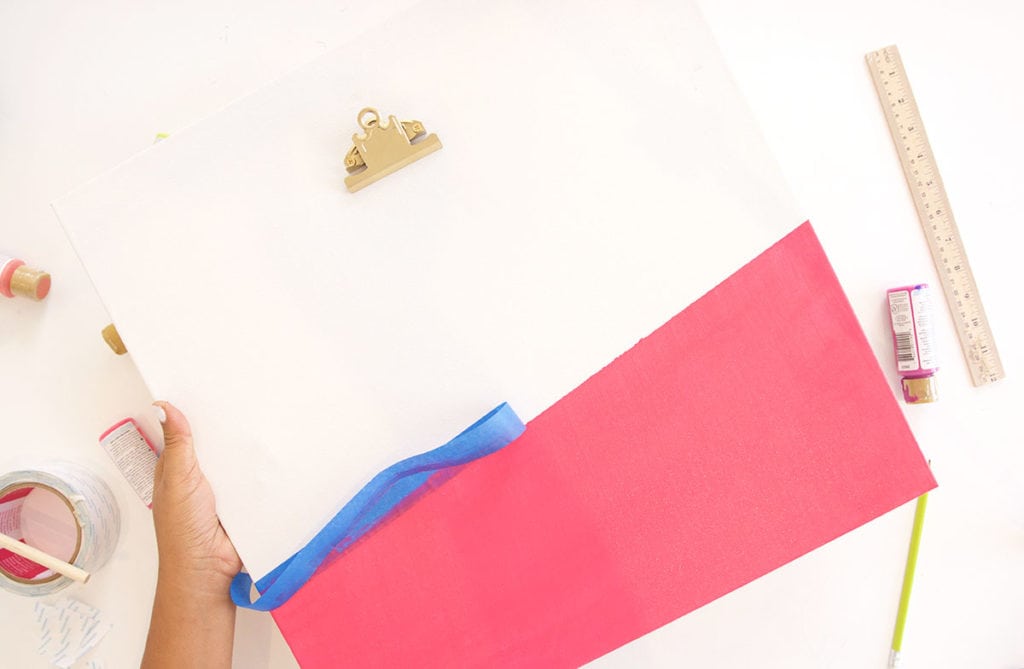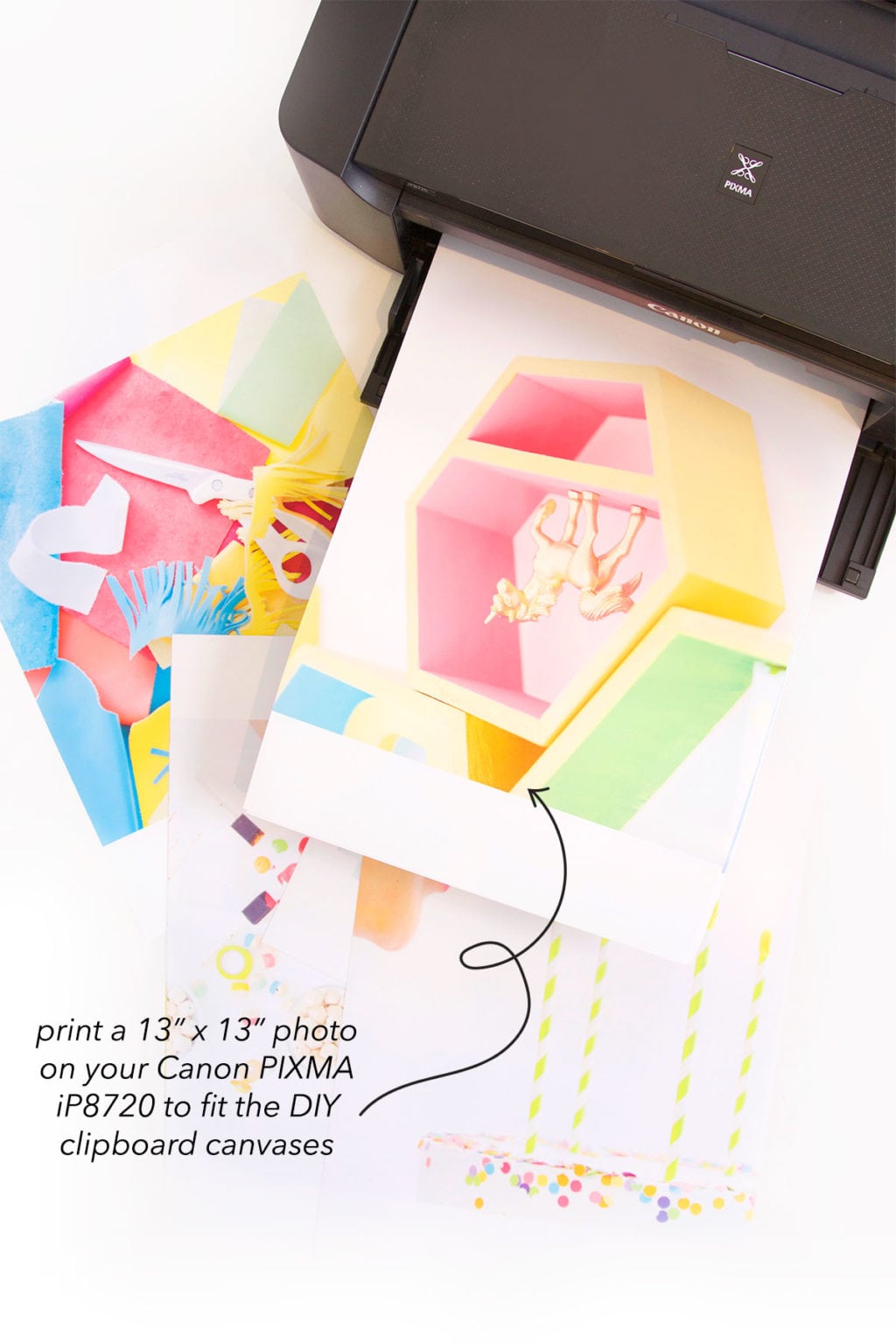 TIP: Use a Rotary Fabric Trimmer to cut paper that is larger than 12×12.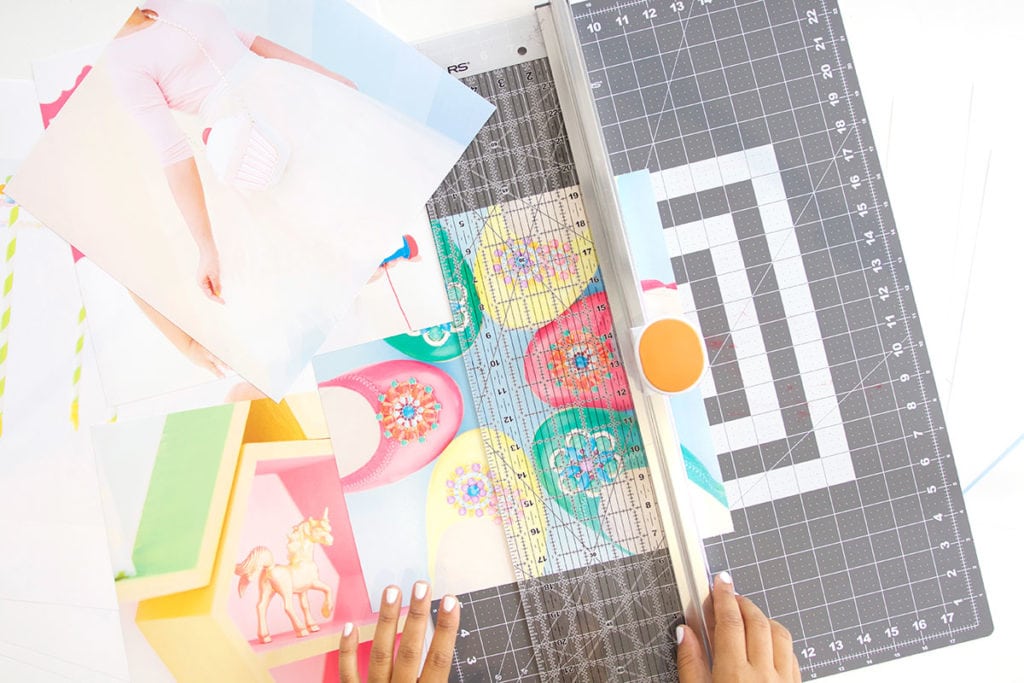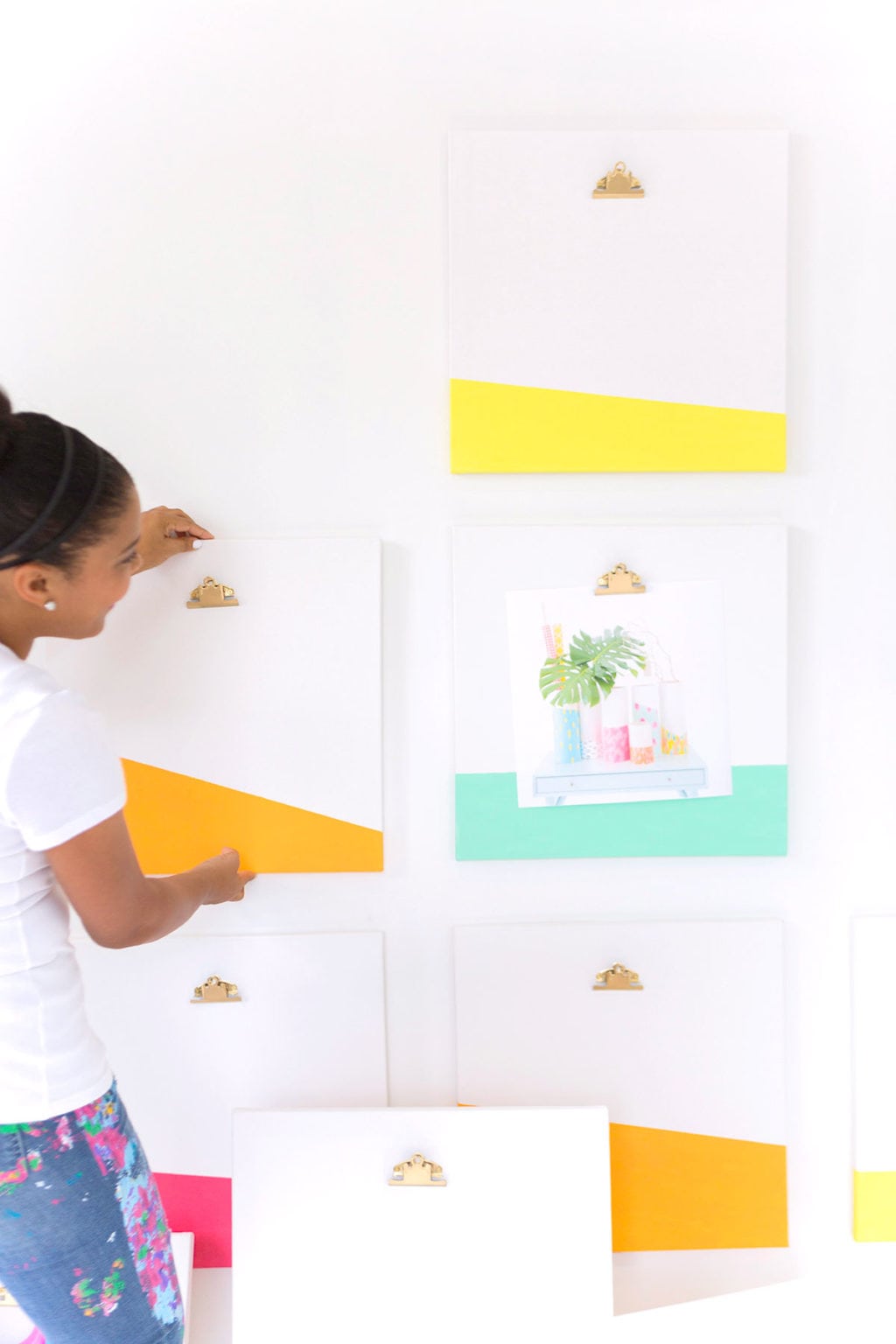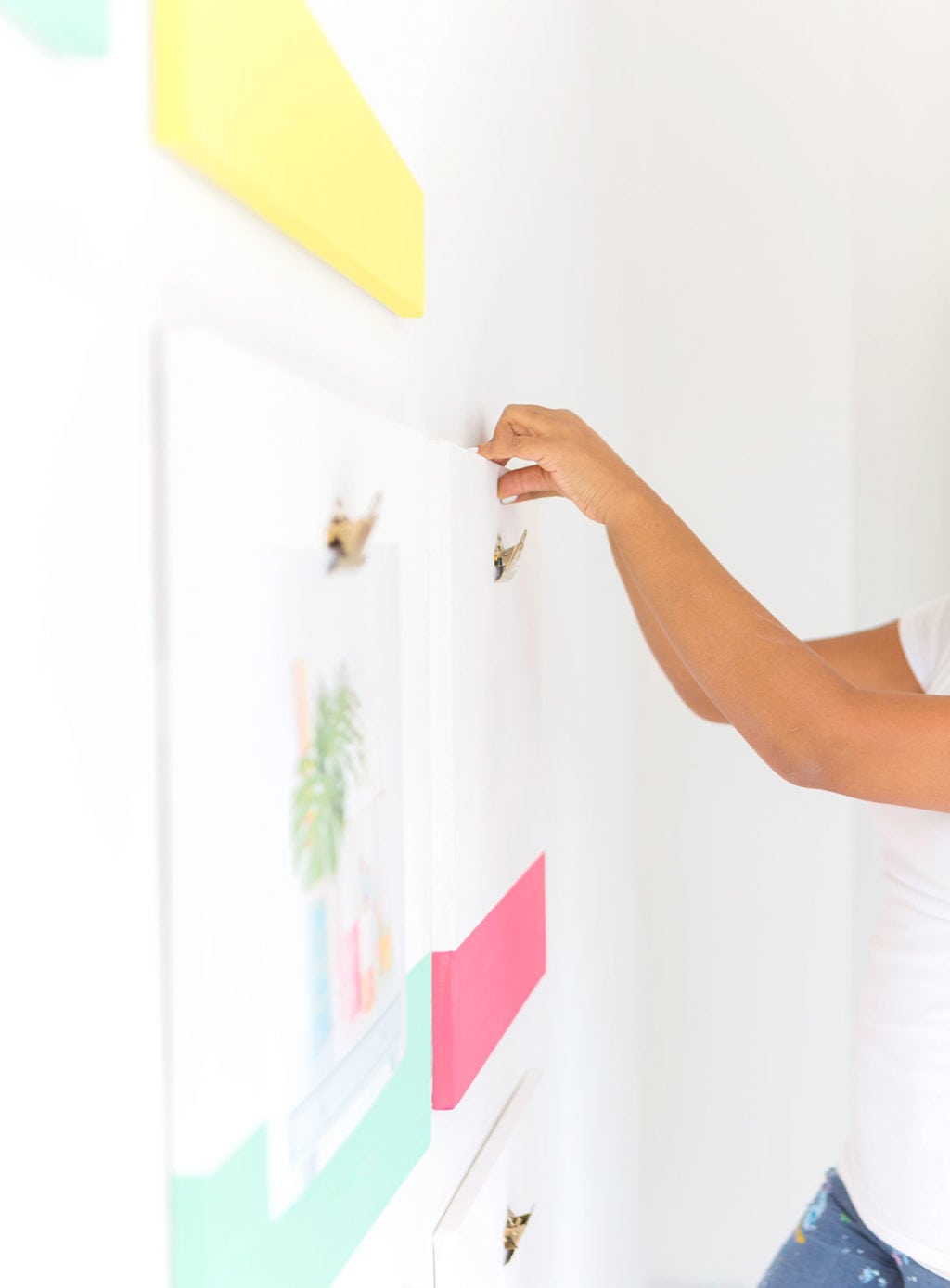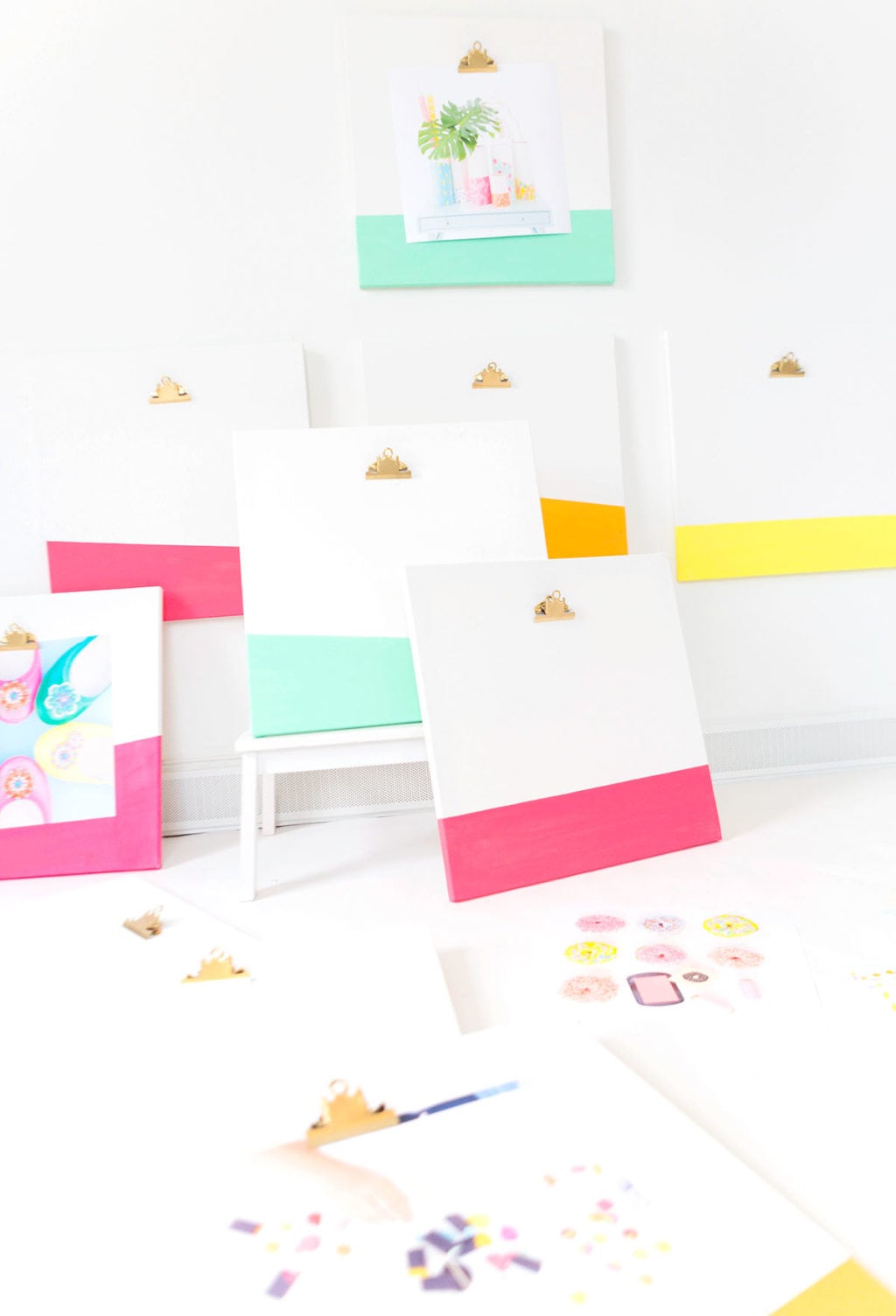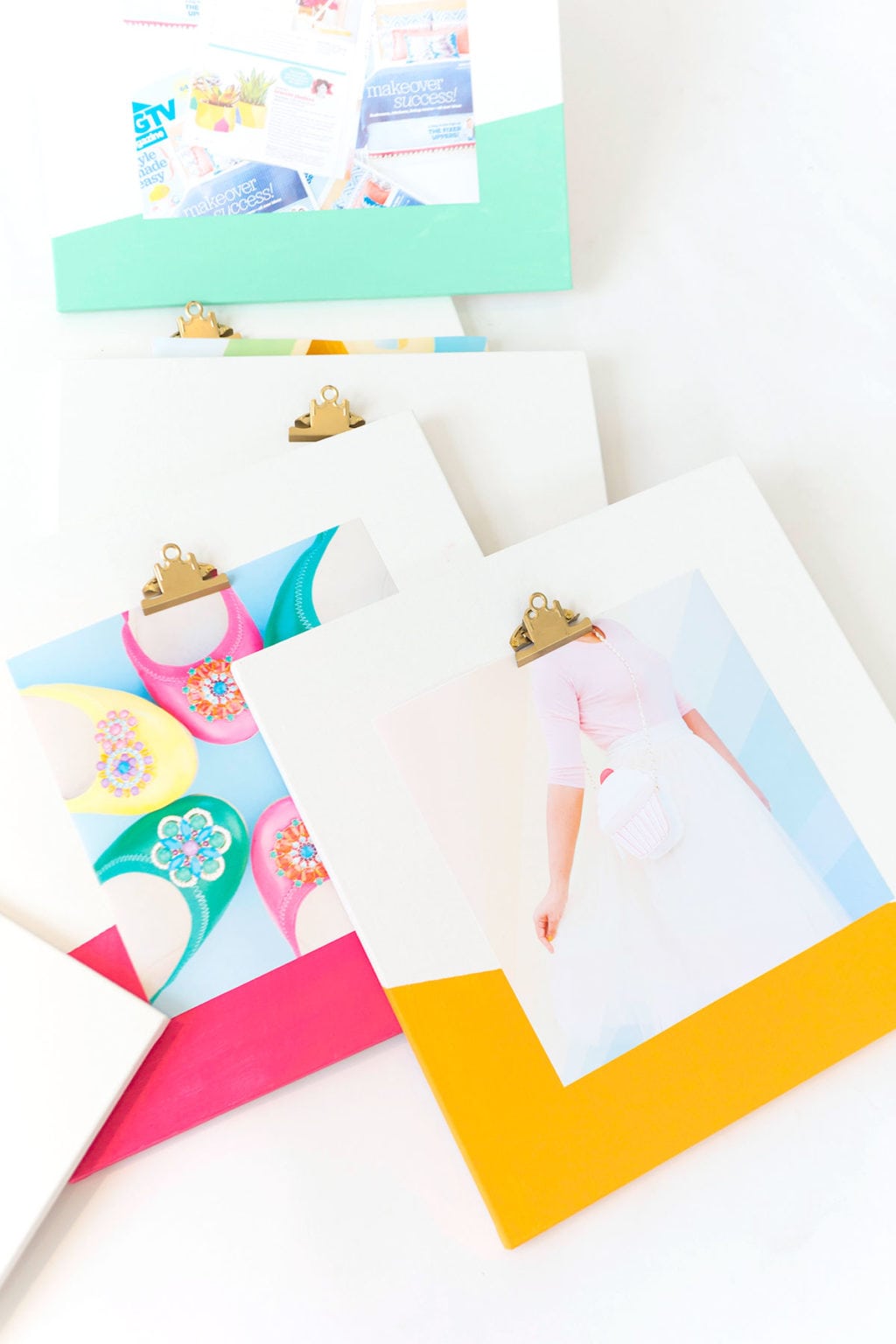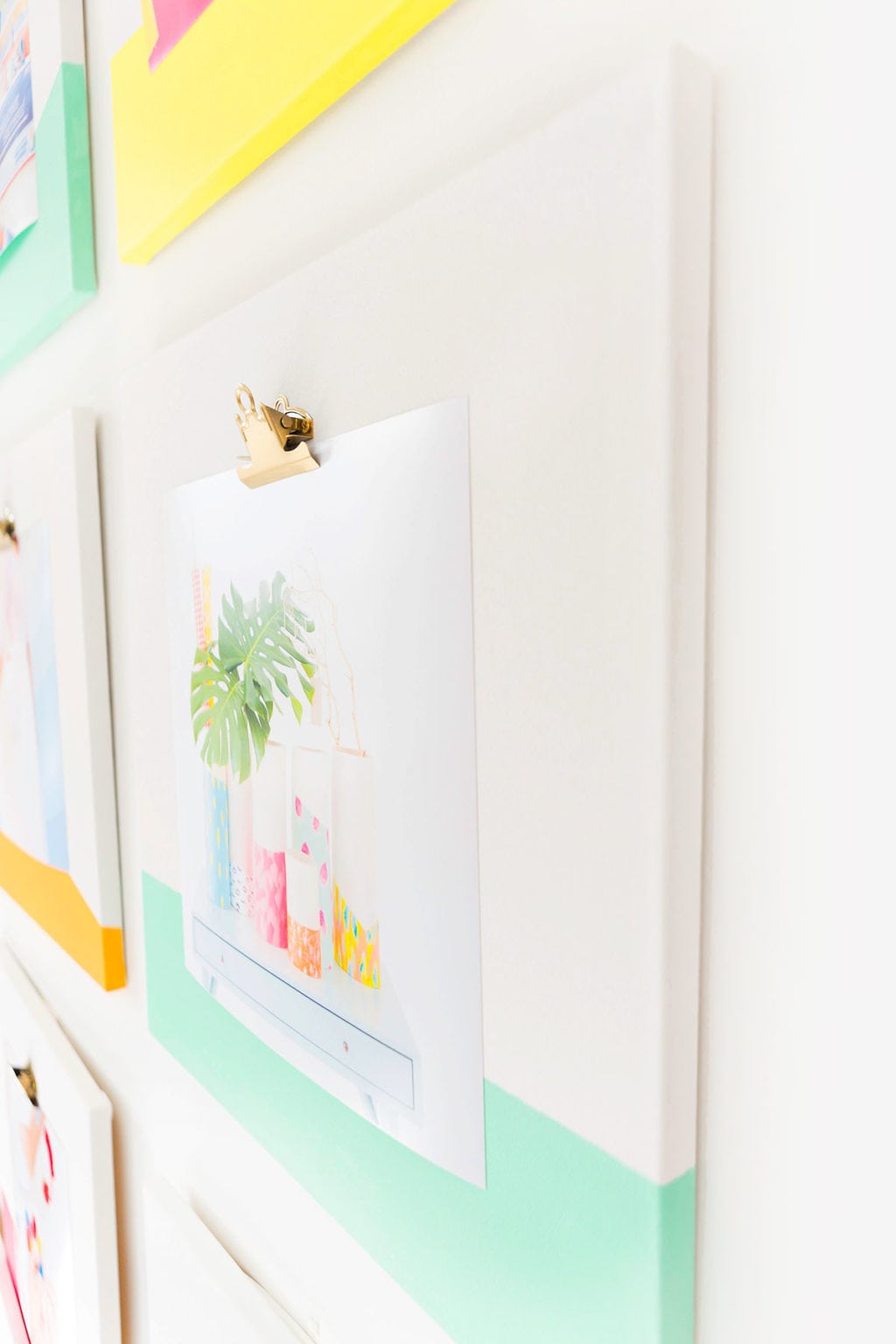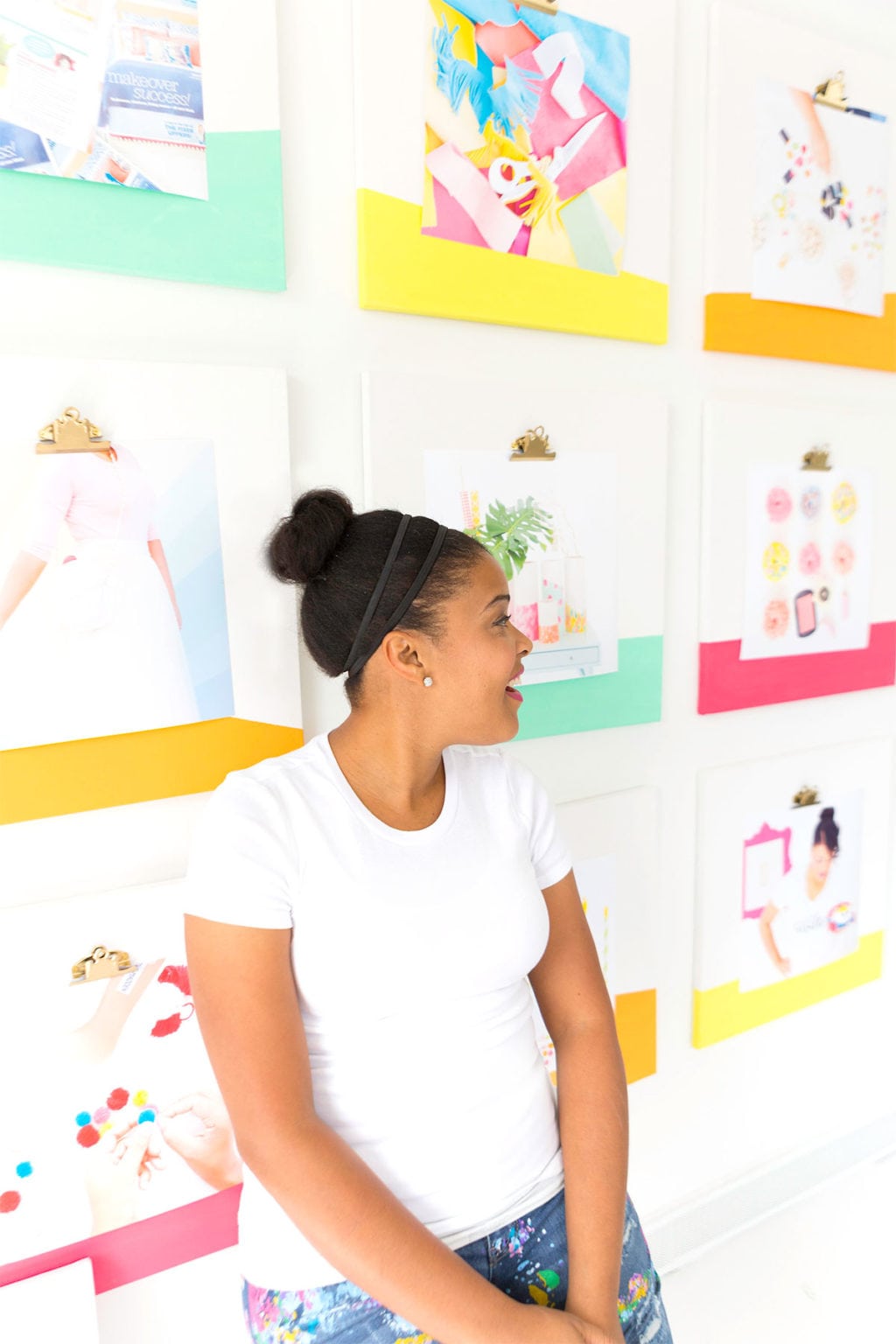 Photography: Devlopz
A shout out to Canon for sponsoring this content. All ideas, opinions and silly anecdotes are mine, all mine. Thanks for supporting all the amazing sponsors who help keep the lights on in this joint.