I'm no stranger to DIY calendars around these parts and with the New Year in full swing you probably are in need of some organizational inspiration…that's what I'm here for.
I love the look of Sugar Paper LA products – but you know how I roll – why buy it, when I can DIY it.
I've already given you a bunch of reasons why you need to own The Cinch so now I'm gonna give you an example of how you can put it to use to create this trendy and colorful wire-bound planner that is inspired by Sugar Paper. I also used my beloved Cricut Explore for this project and if you need some gentle nudging on purchasing your own – I've got a few reasons why you should.
To create a bold and dimensional cover for this planner that mimics the look of Sugar Paper's I used my Cricut Explore to cut large numbers from a piece of chipboard. I'm always so impressed with how perfectly the machine can handle thick materials like chipboard.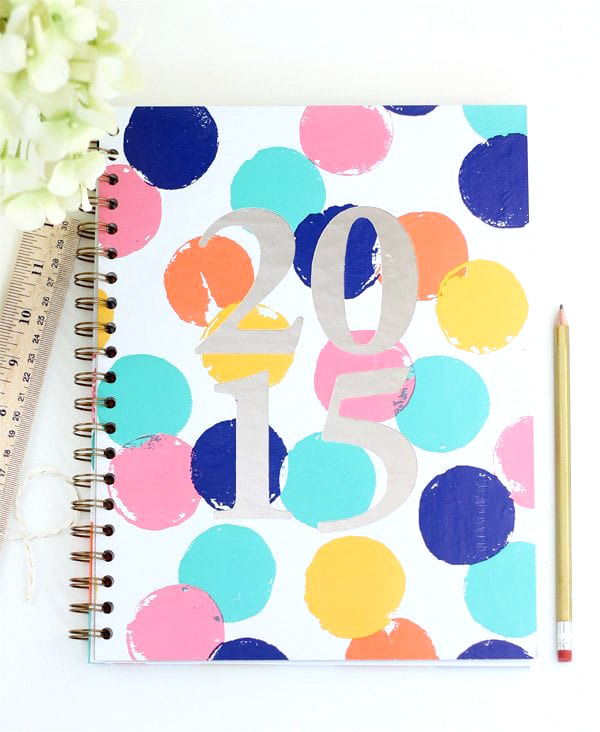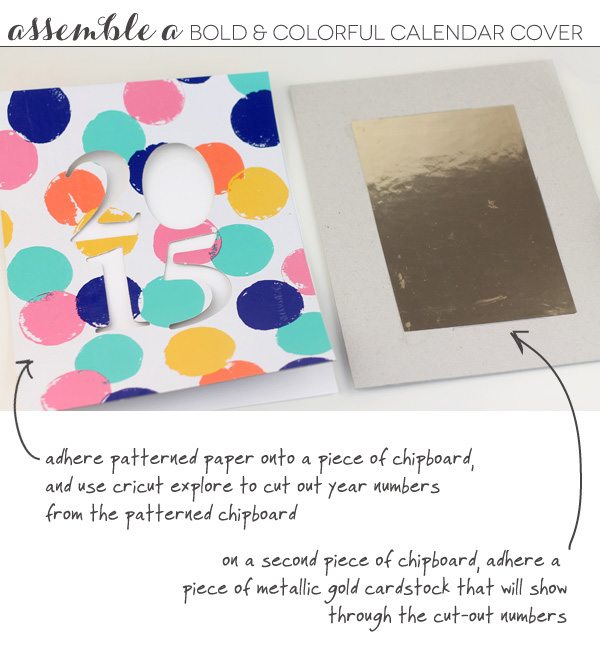 Once you've finished making these two chipboard pieces, simply adhere the top to the bottom so that the gold shows through. Easy enough!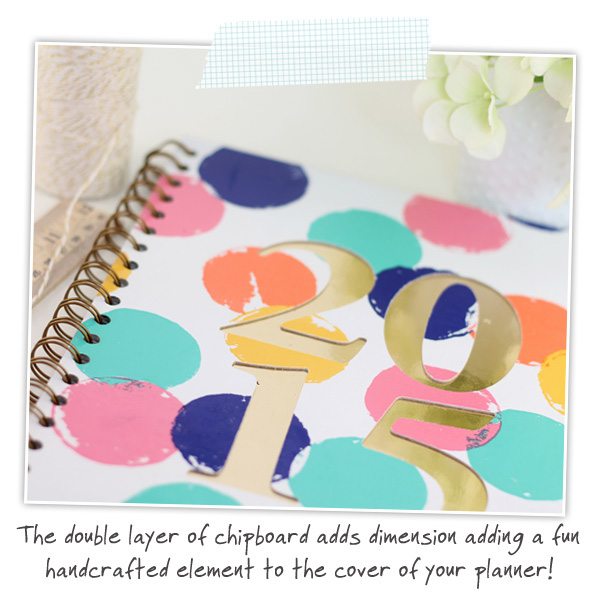 Now for the innards for this planner. I wanted something colorful but I also wanted something easy, which meant I had no interest in designing a printable myself…and that's where Etsy came in to save the day! I searched for 2015 calendar printables and came upon one that is so cute and colorful that you probably need to get one for yourself.
The 505 Designs shop is full of really cute and colorful printables and the prices are very reasonable. I went for the 2015 Two Page Layout which is already set up for back-front printing. I printed my calendar onto a lightweight 65lb. cardstock so that it will be durable and last throughout the year. I'm currently using this planner solely for organizing the editorial calendar for Damask Love. I love having all my blog content organized in one separate place.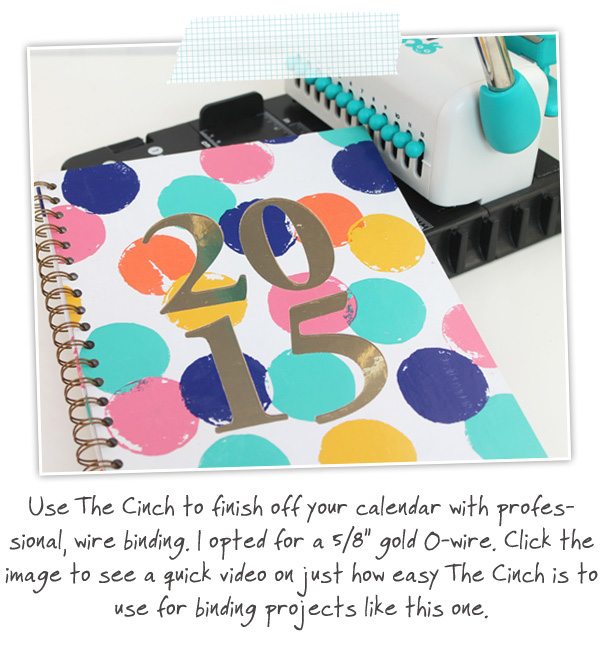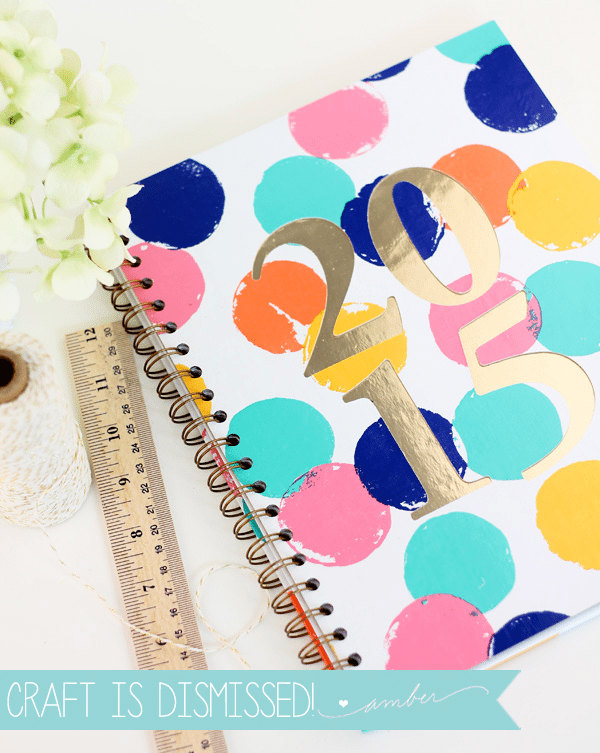 If you haven't already entered to win The Cinch – be sure to enter!
a Rafflecopter giveaway