I've learned a few things over the last six weeks:
1. There is nothing that makes you feel more awesome than quieting a fussy baby and getting him to fall asleep. It's a superpower and I'm slowly mastering it.
2. Every Saturday at 3am, MTV shows back to back reruns of Saved by the Bell. I'm rekindling my romance with Zach Morris during nightly nursing sessions. Also – Mr. Belding needs to grow a pair and stop being such a pushover.
3. You can get a lot of crafting done with one hand…like these ladybugs which I created, in part, while holding a baby in my lap. Yeah. I should probably get an award or something, right?
I'll spare you the one-handed tutorial for these cuties. Instead, I'll show you how simple they are when you have both hands available to you.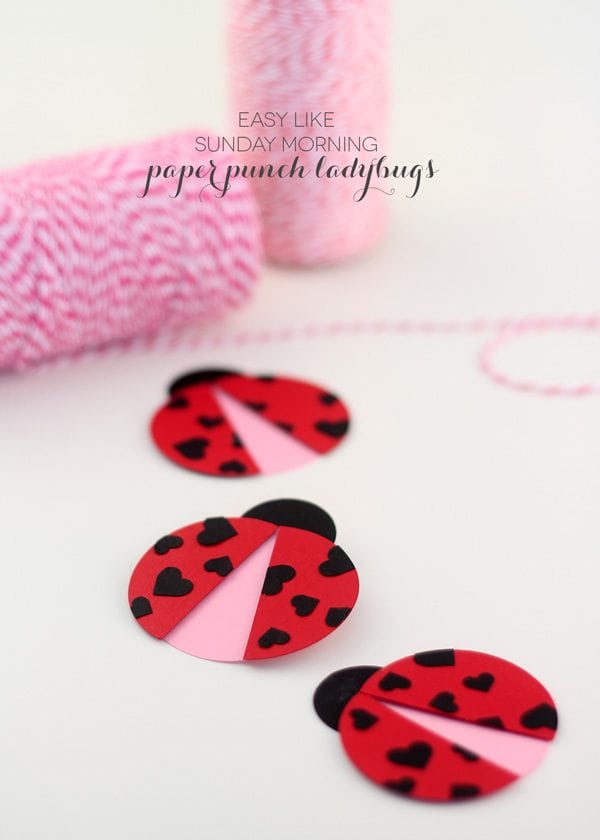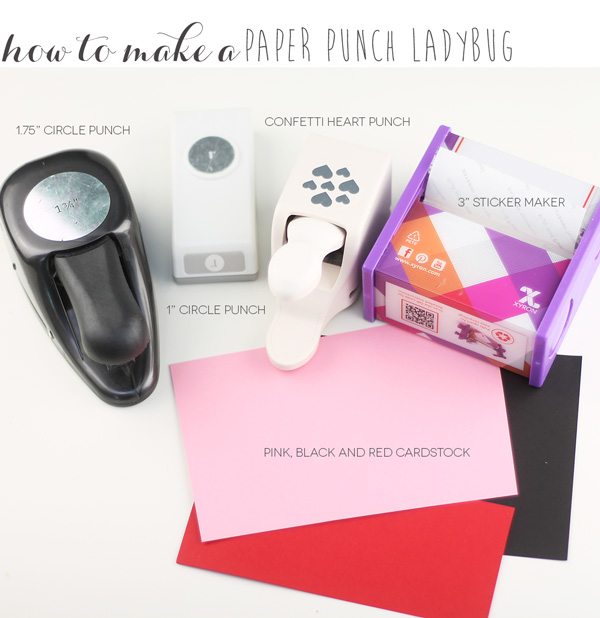 I have several heart punches but I love the Heart Confetti Punch from Martha Stewart because the itty bitty hearts are two different sizes and are great for little projects – and of course, they are great for making confetti which might be the perfect filler for those handmade valentine's you are working on.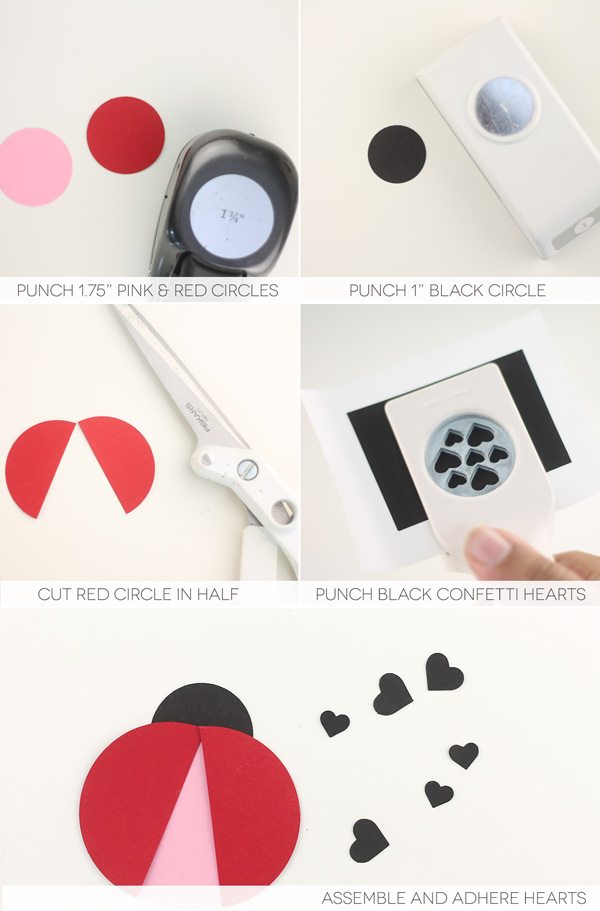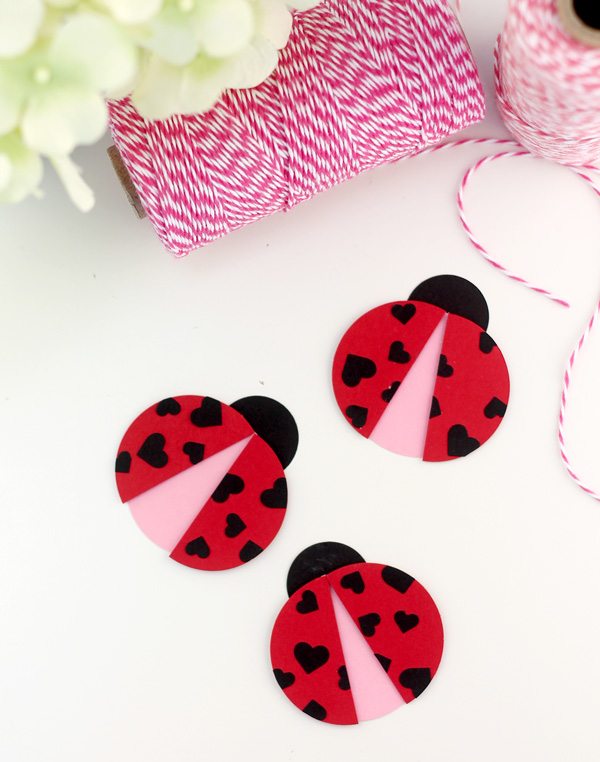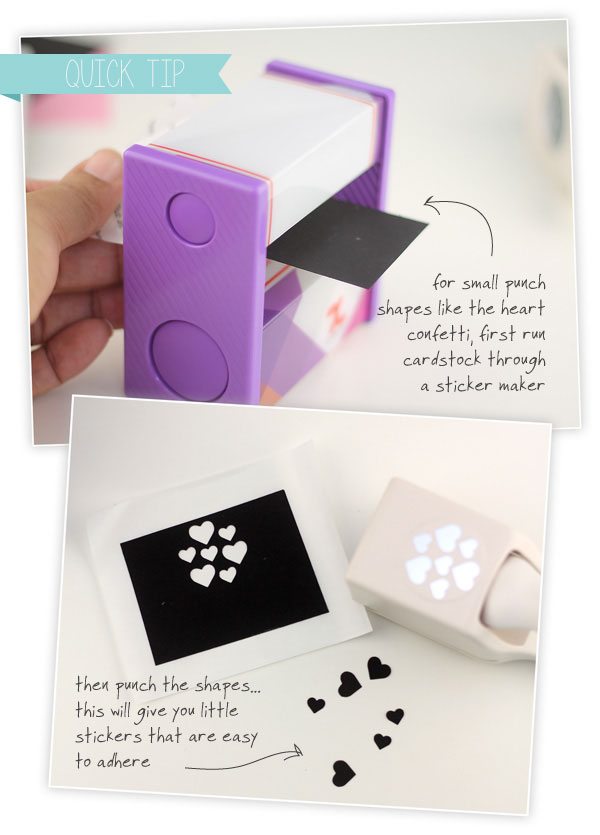 As will all my paper punch projects, you can use these embellishments in a bunch of different ways. You could add little antennae to these with pipe cleaners or even googly eyes…but you won't see me doing that here. I am decidedly against googly eyes. I really dislike them. Who has eyes that move around like that? Creepy if you ask me. Anyway…back to this project…with V-day around the corner, I used them to create little valentine mason jars filled with a sweet treat. The finished product is muy adorable.