Welp. Looks like the gold foil trend ain't going anywhere people. While I sit here dwiddling my thumbs, waiting not-so-patiently for the release of the Heidi Swapp Minc Foil Applicator Machine, I'm here to tempt you with yet another way to add gold foil.
The Learn with Martha crafting kits are perfect for beginners because each kit contains everything you need. You can pick up these kits at Michael's but they are going fast! Here's a look at how I used my kit to create impressive stationery and pretty packaging.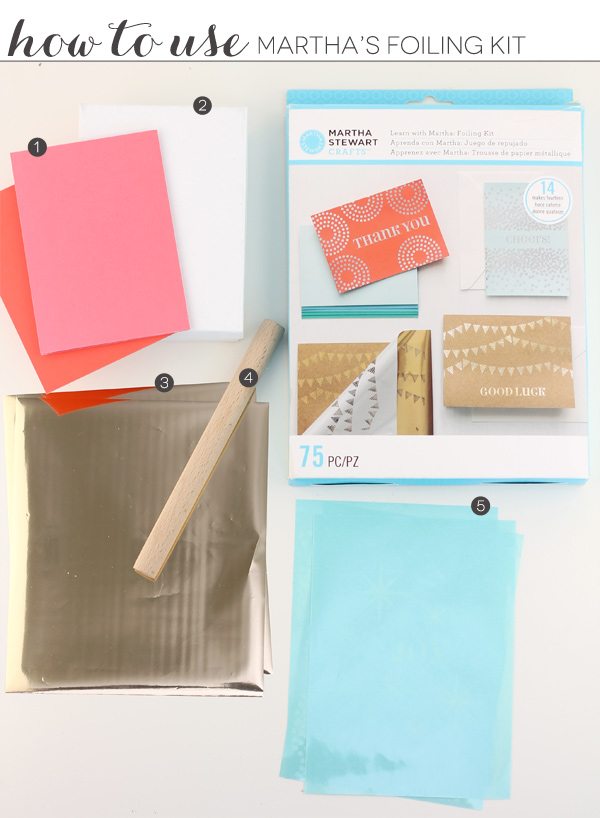 I mentioned that the kit will include most everything you need so here's a closer look at what you'll use:
Pre-folded cards. The kit includes several different vibrant cards that are ready to use. No scoring required.
Gift box (this is not included in the kit…I have some on hand that I frequently use for packaging handmade stationery)
Foiling sheets. The kit includes gold and silver foil sheets
Rolling stick – this will help you apply the foil evenly
Adhesive designs – these are hard to see but basically, they are pre-made designs that are completely adhesive on both sides. Here's how it works:

Peel the blue backing off the adhesive design
This will reveal the design with one of the adhesive sides exposed.
Apply the design to your surface and rub into place with the rolling stick to be sure that the entire design in applied.
Peel back the clear backing to reveal the design
Apply foil and rub with stick
Rub the entire design and you'll start to see the design come through the foil. This will ensure that you've properly applied foil to the entire design.
Peel back the foil to reveal your foiled design
All done!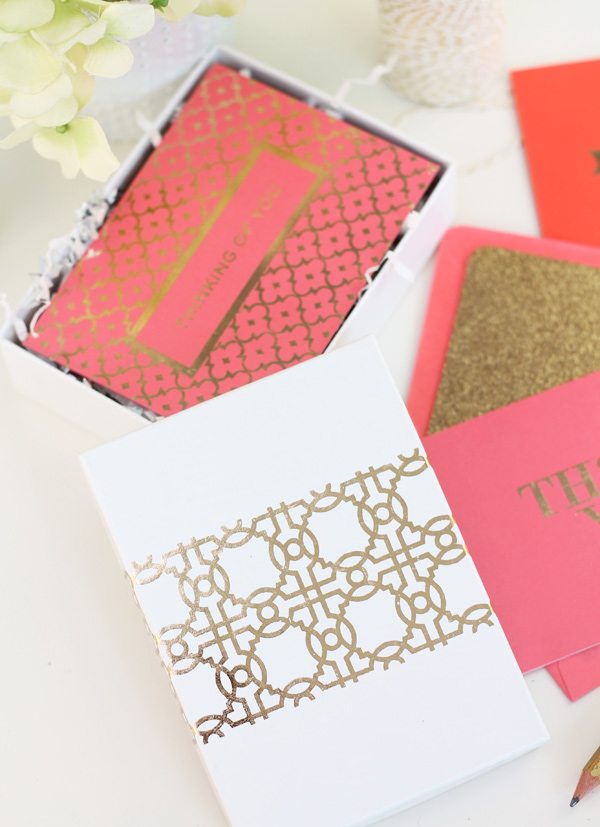 In addition to the stationery box, I used my kit to make a few simple but elegant thank you cards. I love how the gold pops on the bright cards.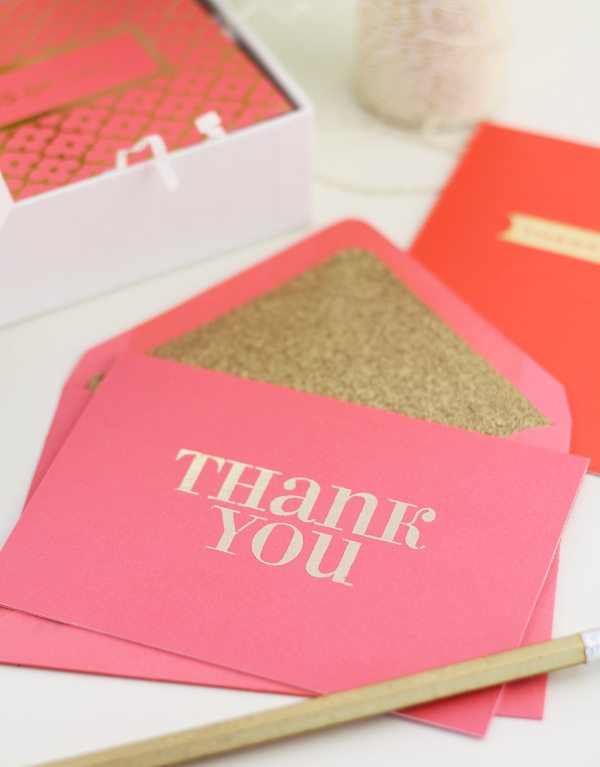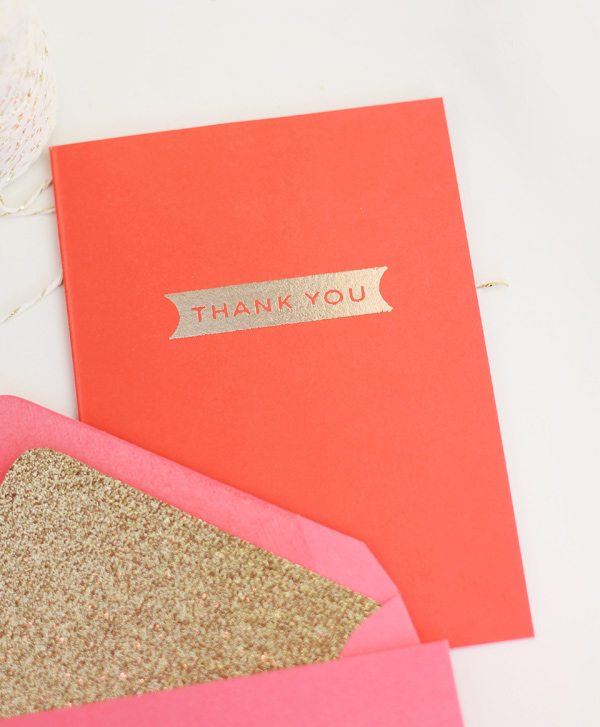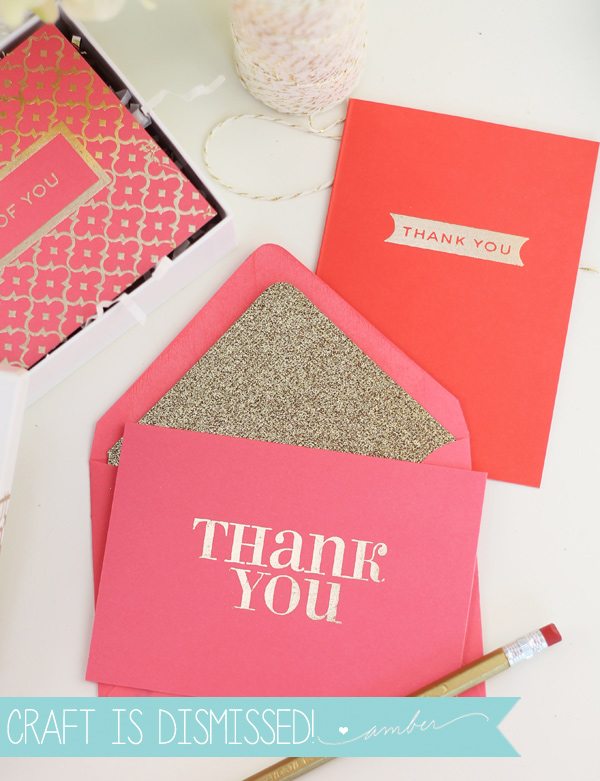 So, if you're in the mood for some simple and easy gold foiling, stop by your local Michael's!