Winter. Spring. Summer. Fall.
Burlap. Burlap. Burlap. Burlap.
That's the plan. Today, I'm giving seasonal makeovers to a few burlap bags. Clear & Simple Stamps has just added these burlap beauties to the line up and you'll be happy they did. I sort of love burlap and these make for perfect packaging…and you know how I feel about packaging! Love it.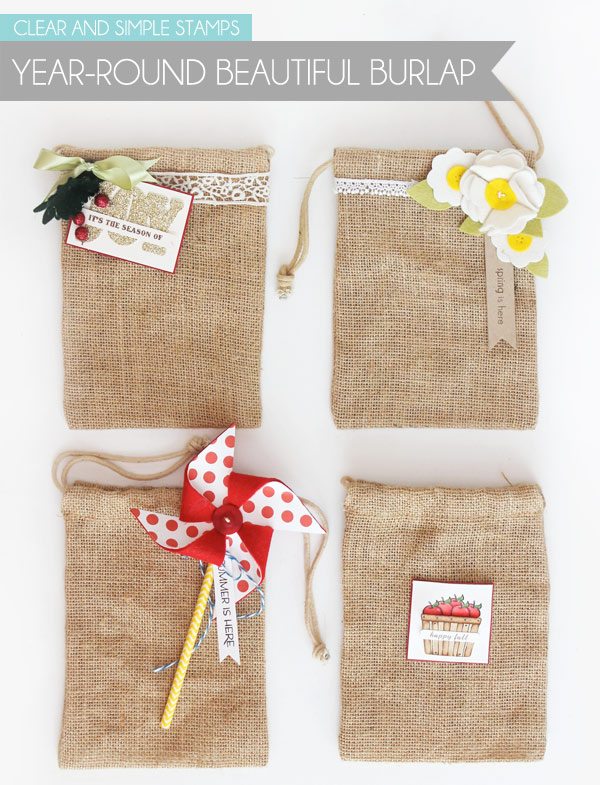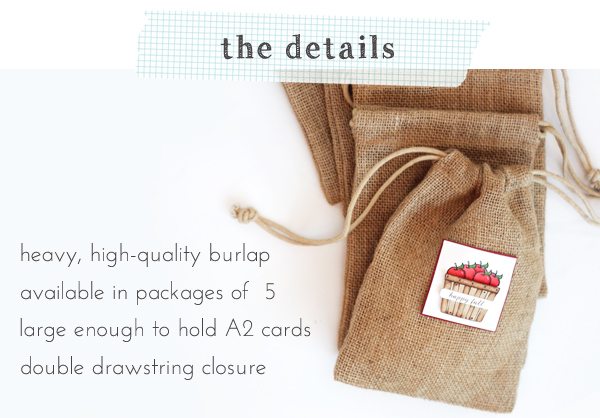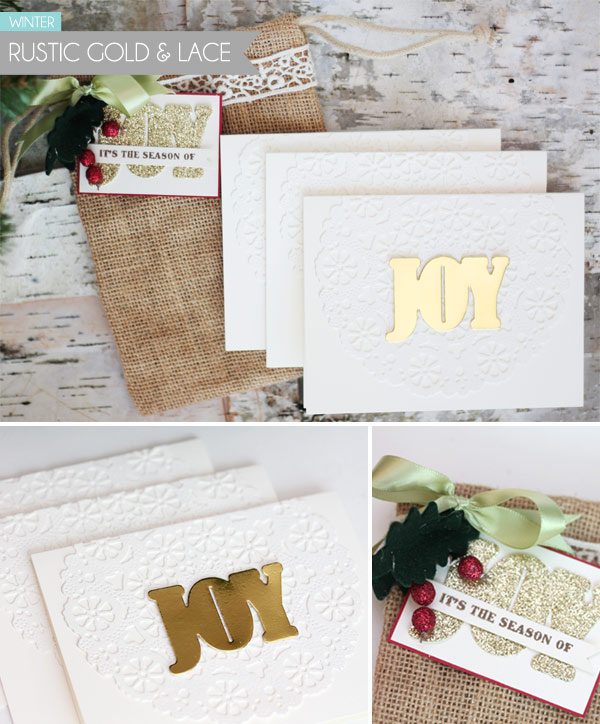 Winter and burlap seem to go hand-in-hand, right? The rustic look of it is so pretty. For this little ensemble, I with with classic rustic tones and a healthy dose of gold. Gold goes with everything.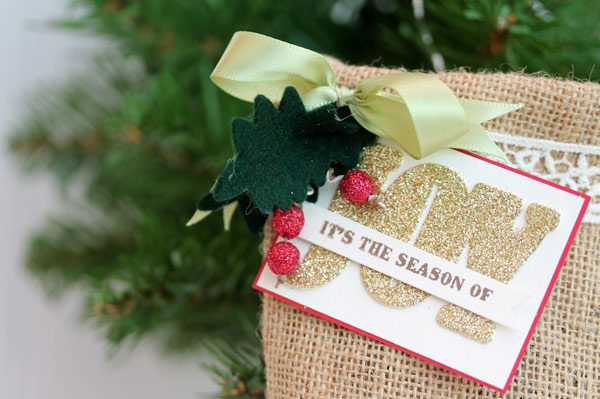 SUPPLIES:
Doily Die | Limited Edition "Joy" Stamp Set & Word Die | Burlap Bags |  Leaflets Dies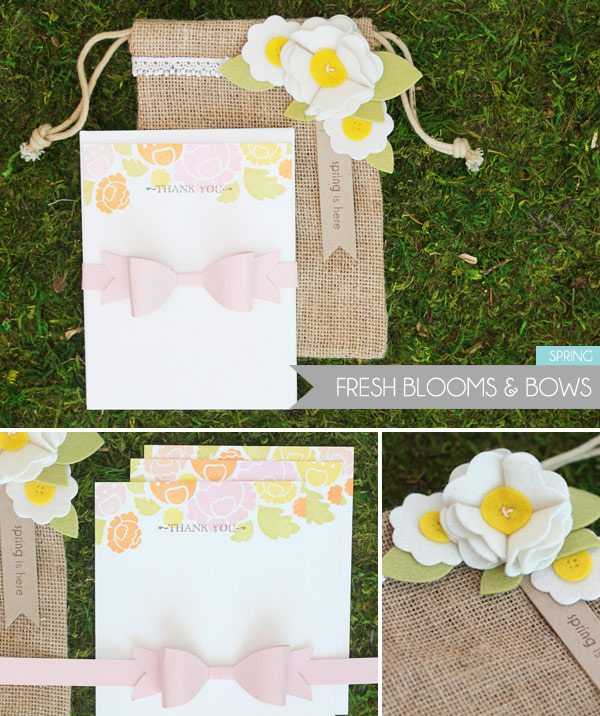 Pastel blooms transformed the burlap bag into a lovely little bunch of springtime yumminess. I'm really loving how great that lace trim works with the bag. Just glue it on with fabric or craft glue and it adds a great accent.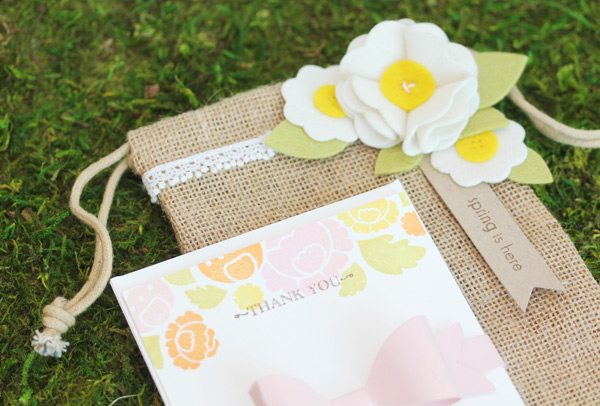 SUPPLIES:
Bow Die | Build-A-Flower Die Set | Flower Buds Stamp set |  Burlap Bags |  Cart Pals: Occasions | Cake Domes Stamp Set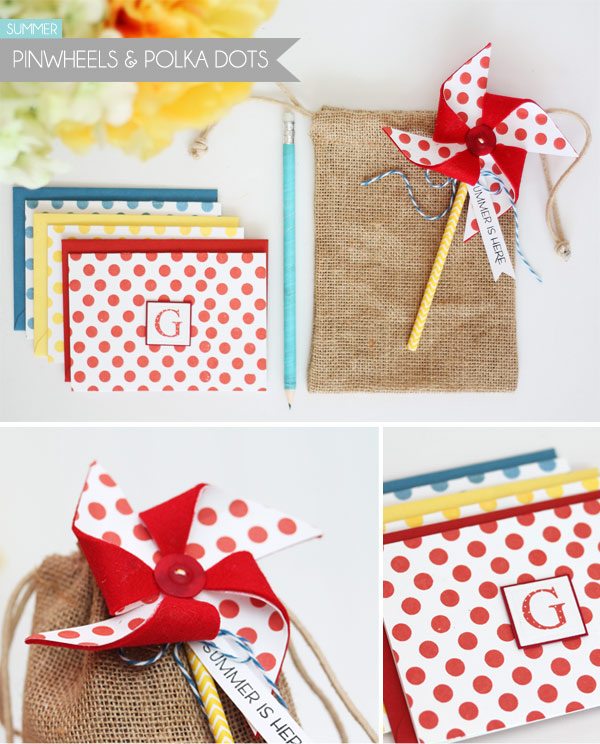 I struggled with creating embellishments for a summertime feel. At first burlap and summer didn't seem like a natural combination. I went with a simple polka dot pattern …I'm liking the final product. That pinwheel is definitely the star of the show here! I made it with red felt on one side and polka dot stamped paper on the other. Muy cute.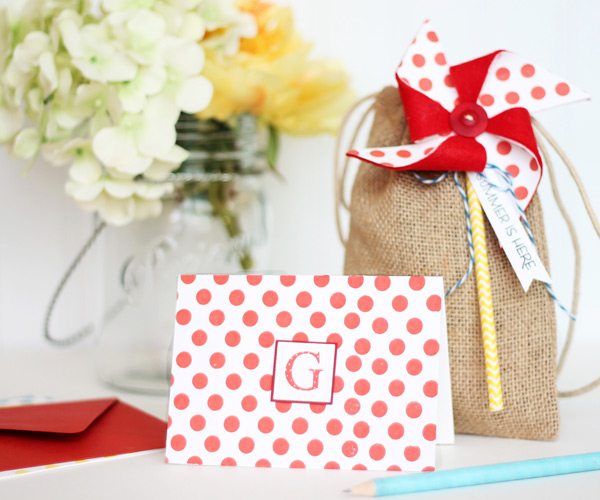 SUPPLIES:
Circles Plus | Alpha Dots | Summer Fun | Burlap Bags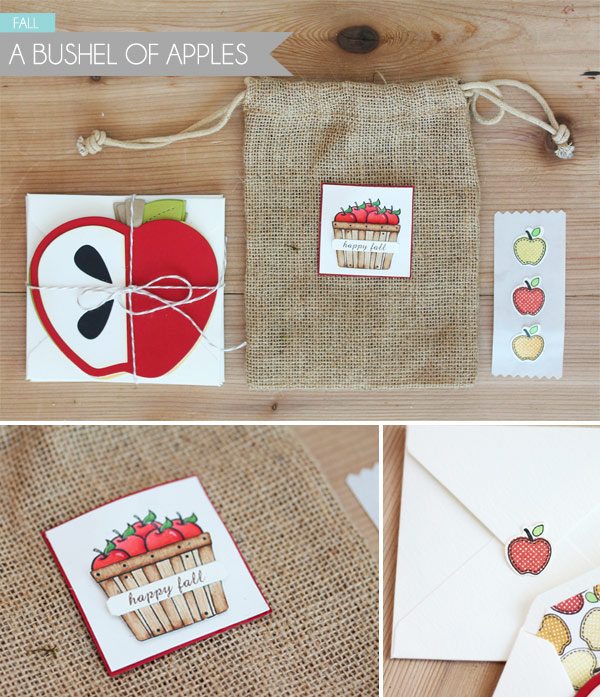 For this autumn ensemble, I took the design from these wedding favors and added some Clear & Simple style. The apple cards are the perfect fillers for this bag and the handstamped liners are a great addition!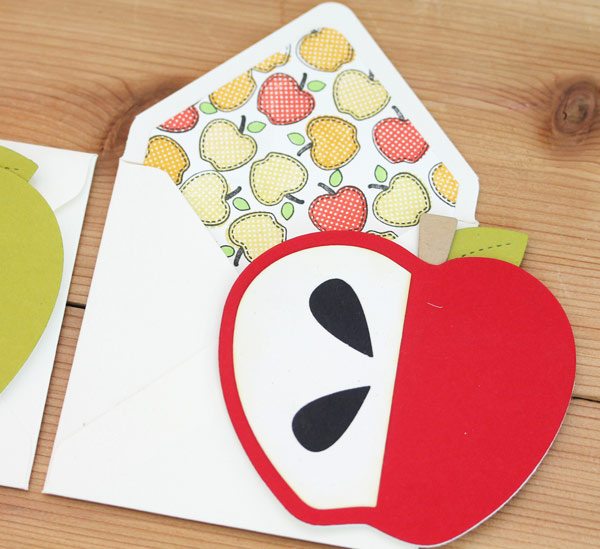 SUPPLIES:
Cart Pals: Occasion |Fall Frenzy | Perfect Harvest | Perfect Harvest Fillers | Fruit Applique Dies 1 | Burlap Bags
That's it for our trip through the seasons! Which burlap season was your favorite?