Clearly Cardstock.
Christmassy.
Quatrefoil.
Cards.
How's THAT for alliteration?!
After getting some amazingly kind feedback about this post, I thought I'd go ahead and share another quatrefoil creation!
Before I get into the nitty gritty of today's cards, I have a disclaimer: I just got a new camera! You can go ahead and file that under "Good News" and "Bad News."
"Good news" because eventually, this camera is going to mean awesome blog photos.
"Bad news", because for the time being, I have no clue what I'm doing and every photo is an experiment. If you're willing to stick with me, I promise to become a better photog!
Now onto my quatrefoil christmas cards!
First up is a card that I designed using the exact same technique as I used in my previous quatrefoil post…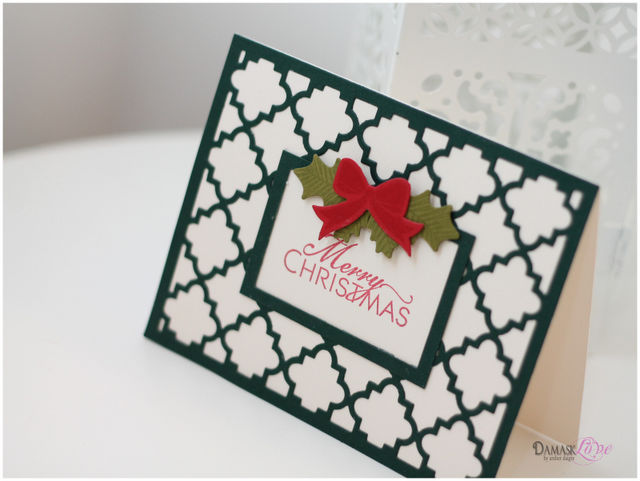 For this card, I pulled out my Pine Feather cardstock, which doesn't get nearly enough love!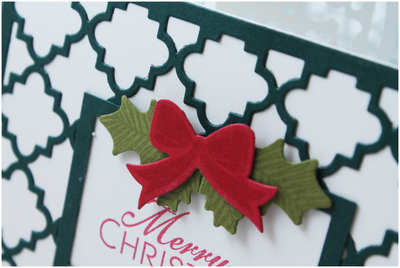 For a little Christmassy pizzazz, I die cut a bow,  and holly leaves which I stamped with the bough images from Bells & Boughs.  This added much needed texture – otherwise they looked too flat and boring!
Now for a different technique using the quatrefoil die…this one  taps into the tri-fold card trend (note: I totally just made that up. I have no clue if tri-fold cards are a trend.)
Here's a peek at the finished product: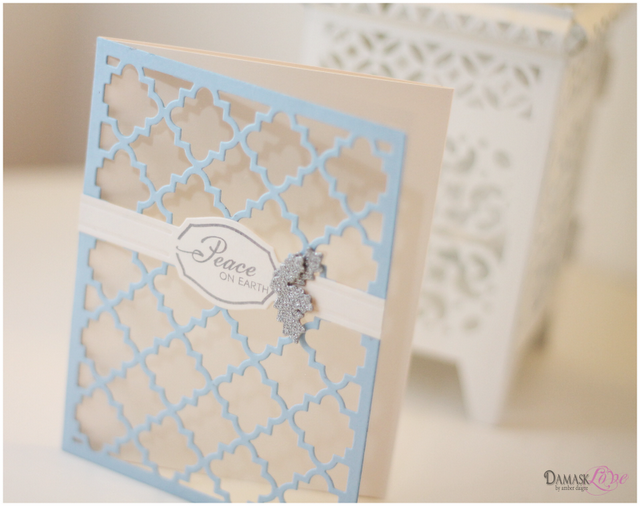 Here's how these cards came together: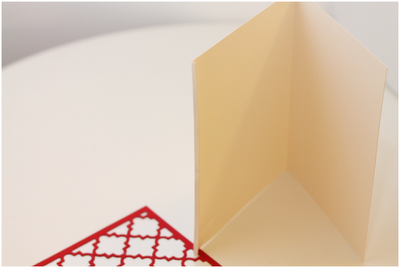 -start with a 5 1/2″ x 81/2″ piece of cardstock and score from left to right at: 1/8″ and  4.375″ (which is just 4 1/4″  plus another 1/8″)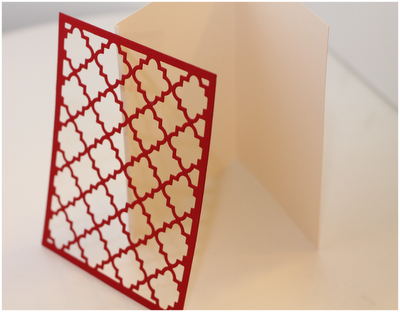 -you'll also need to die cut the quatrefoil pattern and back it with a piece of acetate cardstock (which you can't see here…but it's there!)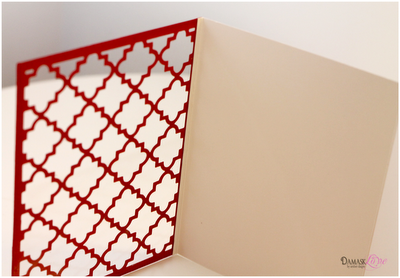 – next, adhere the edge quatrefoil/acetate layer to the 1/8″ fold – 
this will create the front of the tri-fold card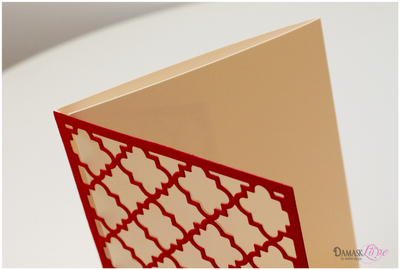 -the finished card will have a cool acetate front with an inside where you can write a message without having it show through the clear card front.
I finished off the cards by using the holly die cuts and simple sentiments from a few PTI holiday sets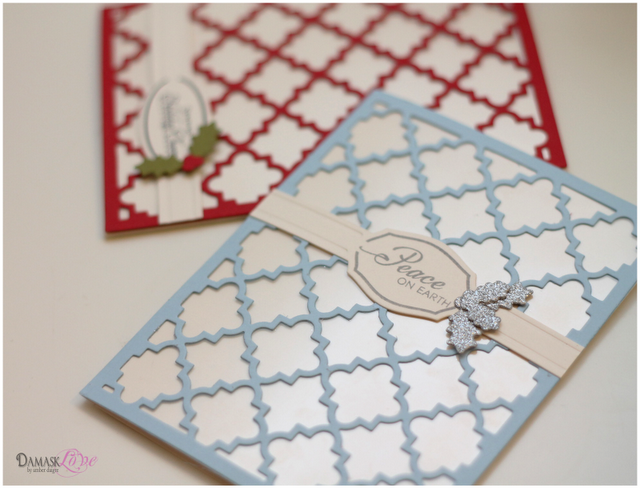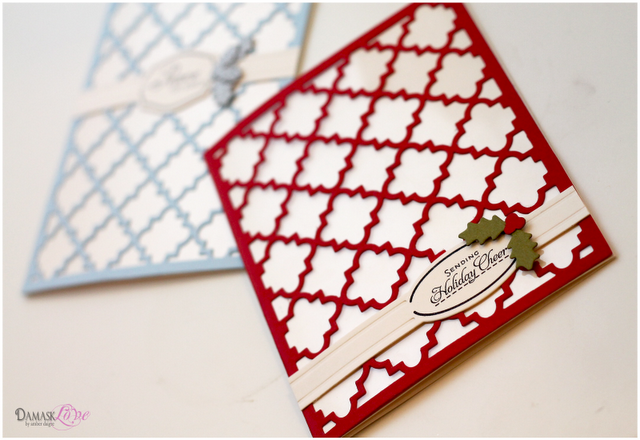 Okee dokee artichokies – that's it for me and my mediocre photography! Thanks for stopping by!
Supplies:
Stamps: PTI (Holiday Photo Finishers, Christmas Pointsettia, Bells & Boughs)
Ink: Ranger Archival Ink (Jet Black)
Cardstock PTI ( Spring Rain, Pure Poppy, Ripe Avocado, Clearly Cardstock) glitter cardstock from Michael's
Other: PTI (Quatrefoil Die, Holiday Photo Finishers Dies Collection, Martha Stewart Score Board)