Last night, while completing some of my Clear and Simple Stamps DT assignments, I made this card! I'm gonna enter it into the Paper Crafts Magazine December Gallery Challenge. It's been while since I played along in one of these challenges, so I thought I'd get back to it!
For this card – I used traditional colors paired with a not so traditional image. The gumball machine from the CSS Sweet Tooth set is one of my favorites!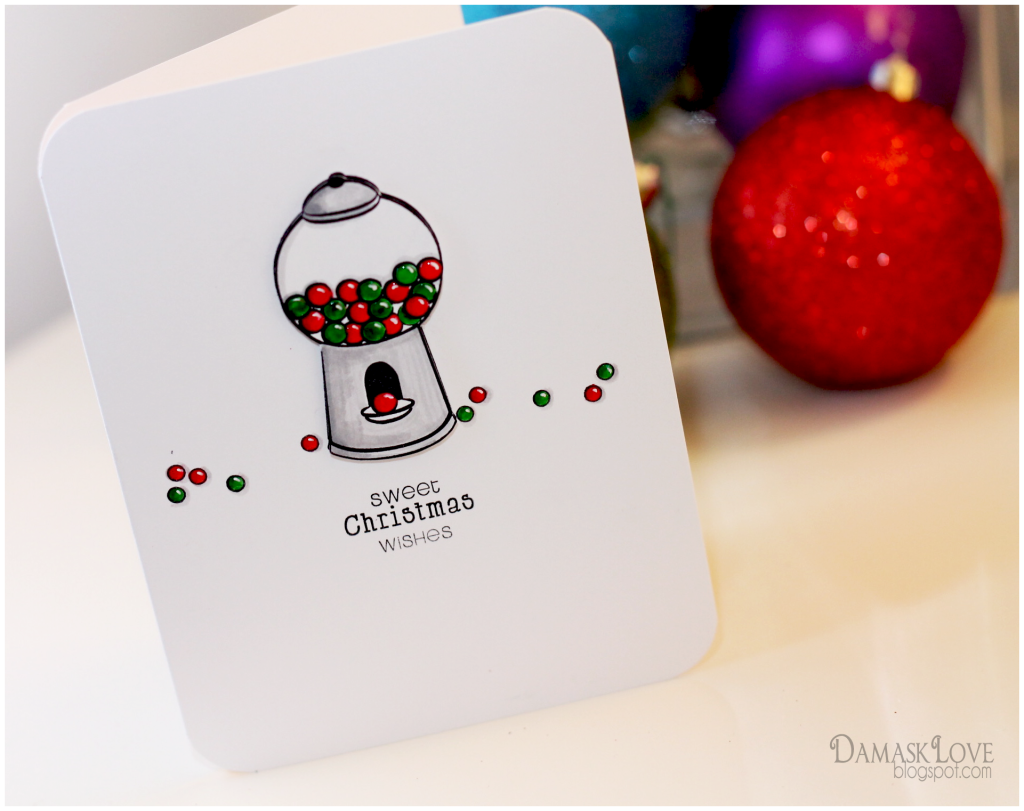 I used a white gel pen on each of the gumballs to create more dimension. I also added glossy accents which you can't quite see here – but it's there!
My favorite part of this card are those gumballs that are on the "floor." To create them, I used a small, open circle image that I found in the CSS Circus Fun set. Of course, you could you use any circle image – or just draw them in yourself!
Simple. Sweet. Love it!
Ok – hope you're having a great day! I'm doing any and everything to stay busy while the Paper Craft Magazine acceptances go out for Card Creations 10!
UPDATE: Got my happy mail! Woohoo! Love the feeling of an acceptance email from PC – never gets old!
Thanks for stopping by!
Supplies: 
Stamps: Clear and Simple Stamps (Sweet Tooth, Cookie Bake Extras, Circus Fun – for the "gumballs on the floor" images)
Ink: Ranger Archival Ink (Jet Black)
Cardstock: Clear and Simple Stamps (A Blanc Check)
Other: Corner rounder, Glossy Accents, white gel pen