What's upper Damask Lover!
Wanna see another fun, stamped background for this week's
PTI Make It Monday
? Oh, you do? Well, let's get to it.
After seeing the MIM challenge, I spent all day Monday stamping my little heart out…and it was a blast.
Today's card is another fun pattern that I made from two unsuspecting little stamps! I started by playing around with this stamp from PTI's Mod Squad set: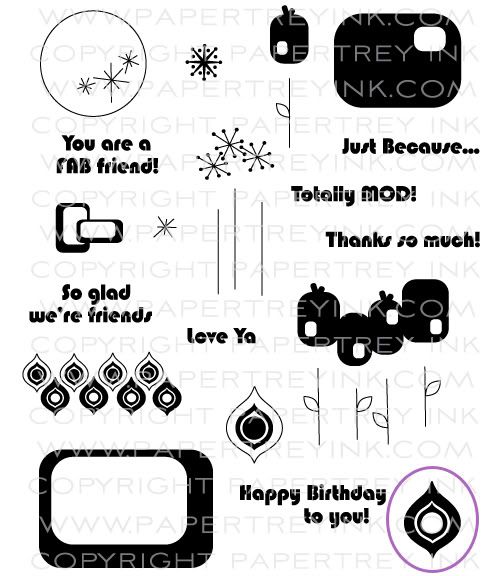 After a few sheets of paper, I came up with a fun, peacock inspired background and designed this card…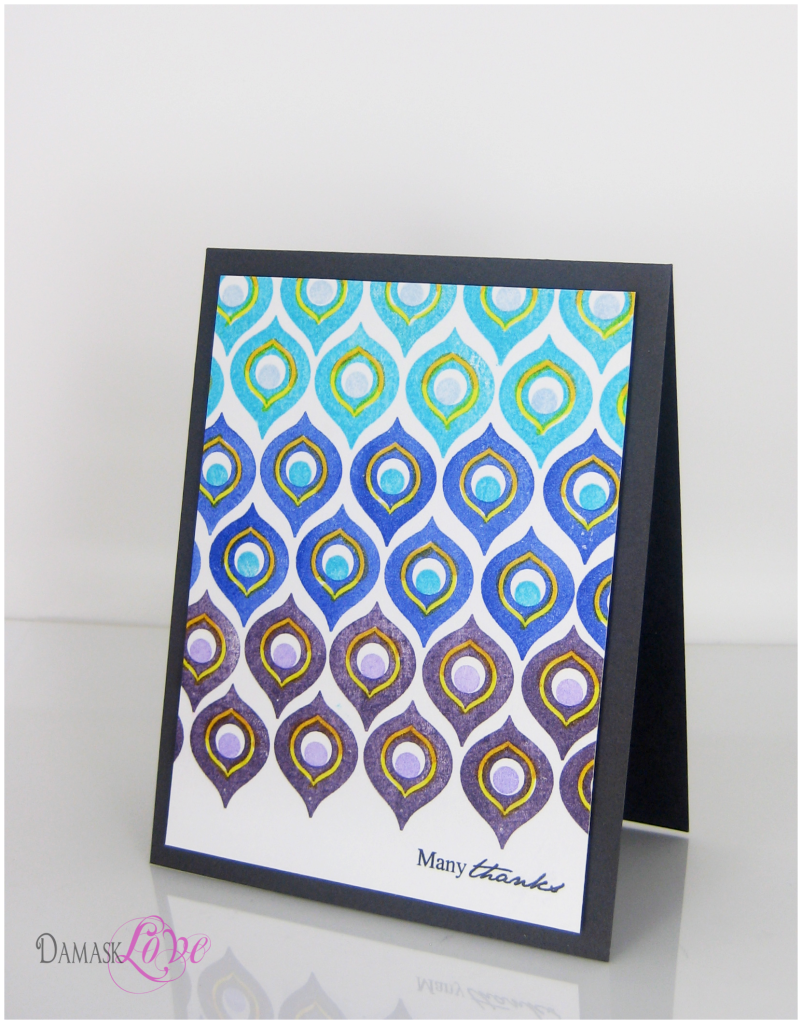 Here's how it came together (it's super simple I promise!)
First I stamped the image from Mod Squad in purple, blue and teal.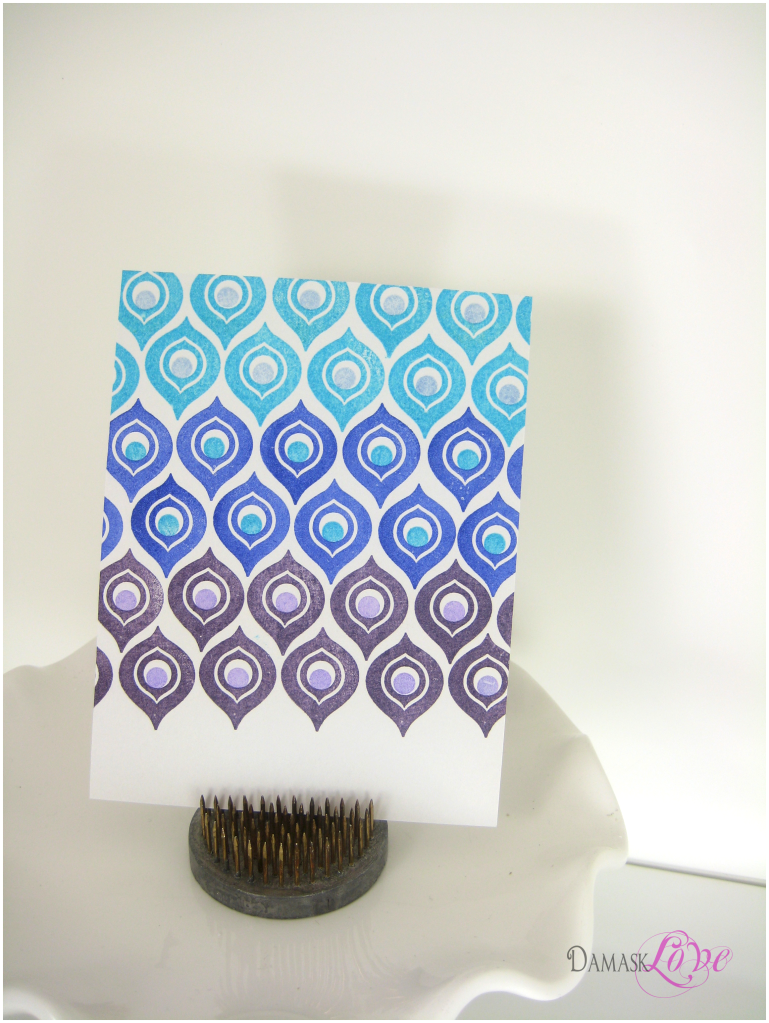 Then I used one of the stamps from Dot Spot (pictured below) to fill in the center of the Mod Squad stamp. I stamped the dot in the bottom part of the center to give the feeling of feathers.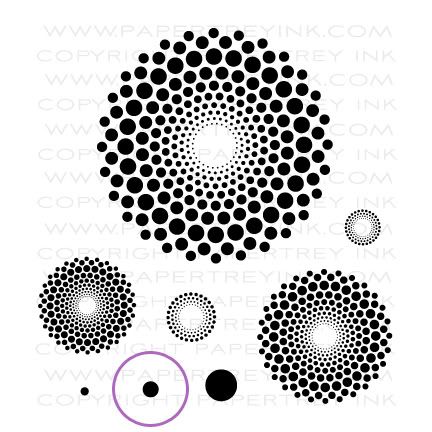 Finally, I wanted to add a bit of yellow, so I simply filled in a bit of the pattern with two shades of yellow markers…all done!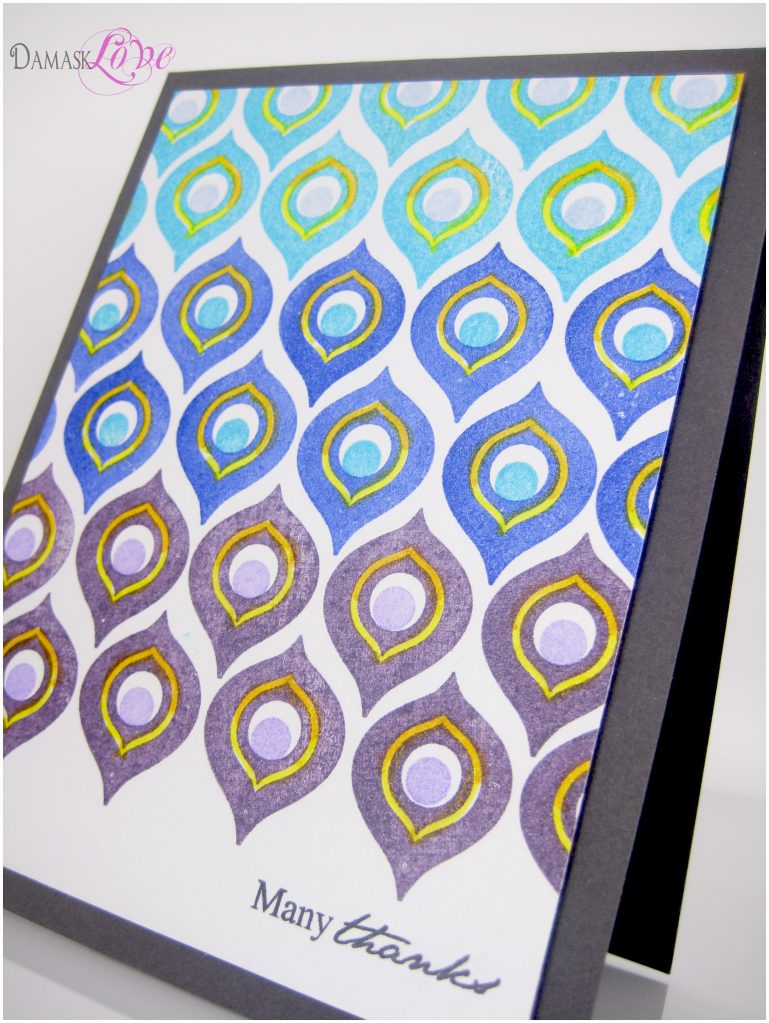 Now, if you can believe it, I STILL have two more stamped backgrounds to share with you! Come back tomorrow for the finale to this party…and by party I clearly mean this one-person shinding consisting of me sitting at my craft desk for hours on end trying to come up with something cool to make! Even so…you're invited!
Thanks for stopping by for some Damask Love!
Supplies:
Stamps: PTI (Mod Squad, Dot Spot, Embellishments (for sentiment))
Ink: Stampin Up (Elegant Eggplant, Brilliant Blue, Tempting Turquoise), Vivid Dye Ink (Lavender, Sky Blue)
Paper: PTI (Smokey Shadow, Soft Stone)