Even if you never craft anything – the holiday season is a great reason to break out the craft supplies and make something! As far as I'm concerned, the easiest, most approachable craft is one that only requires paint and a paint brush.
I've tried most every craft paint on the market and I can confidently say that the DecoArt Americana craft paints are my absolute favorites! They have great coverage and come in a HUGE variety of colors. Don't quote me, but I'm pretty sure Americana paints come in at least 12 different shades of PINK! And you know I love that! They truly are the must have paint for crafters…and non-crafters too!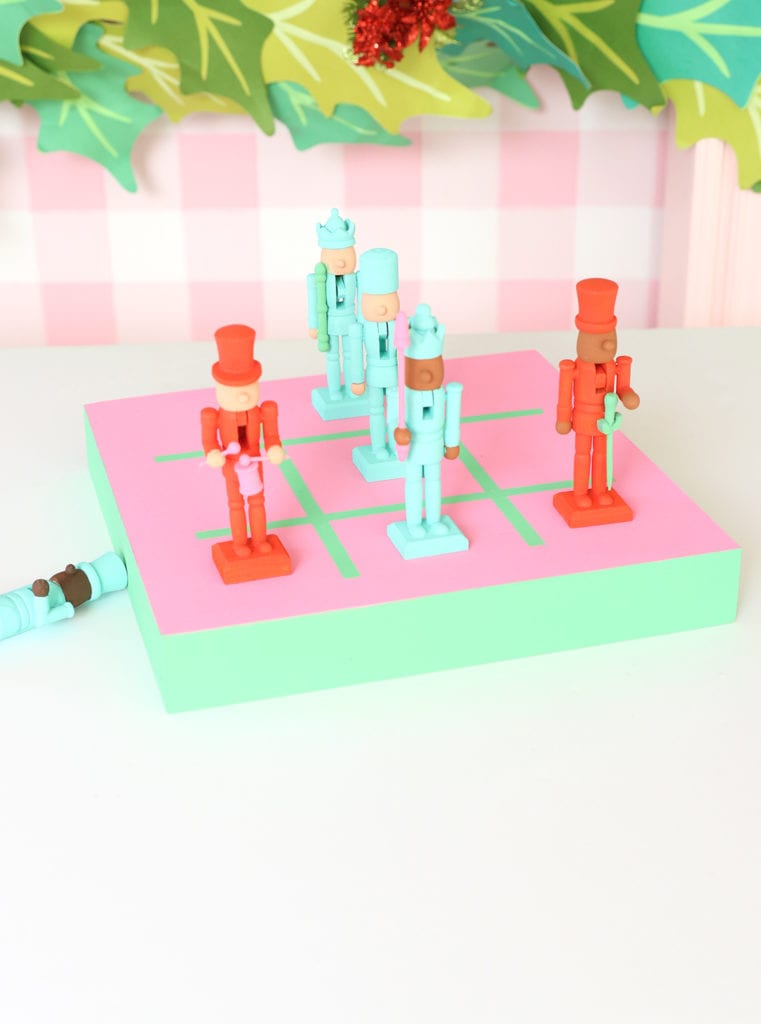 I'm celebrating the season with a simple project that uses my favorite Americana paints! By adding pops of color to unfinished wood nutcrackers, you can create your very own game of holiday tic-tac-toe. This project looks great displayed on your table or mantle. And when the season is done, you can stow these away until next year. Join me on Facebook Live as I walk you through the easy steps to making this project for yourself.