Whether you're looking to wrap gifts or create a custom travel bag, you are going to love how easy it is to sew your own drawstring bag! For this project I painted some designs onto plain white canvas…but you can also use one of the many fabrics available at JOANN!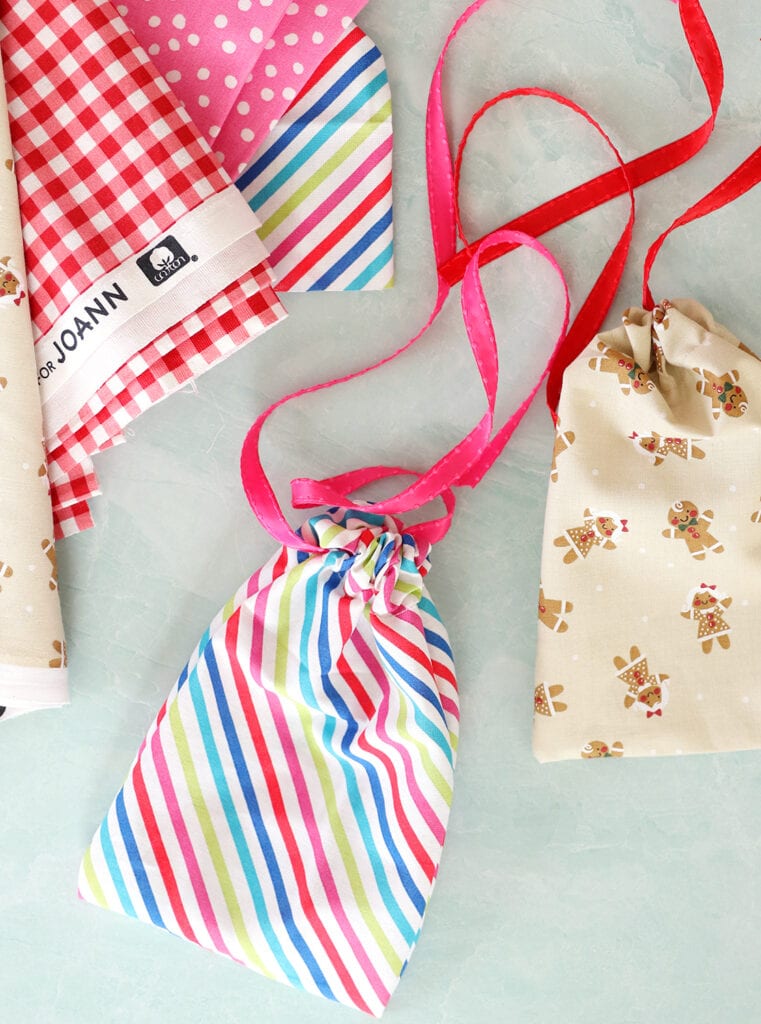 WATCH HERE for the video tutorial!
Supplies for fabric stamping:
Once you have your created your DIY fabrics, you'll want to transform them into something beautiful. A handmade drawstring bag is the perfect option for reusable gift wrap. For instance, you can use it to gift treats or jewelry and the recipient can keep it as a keepsake for years to come!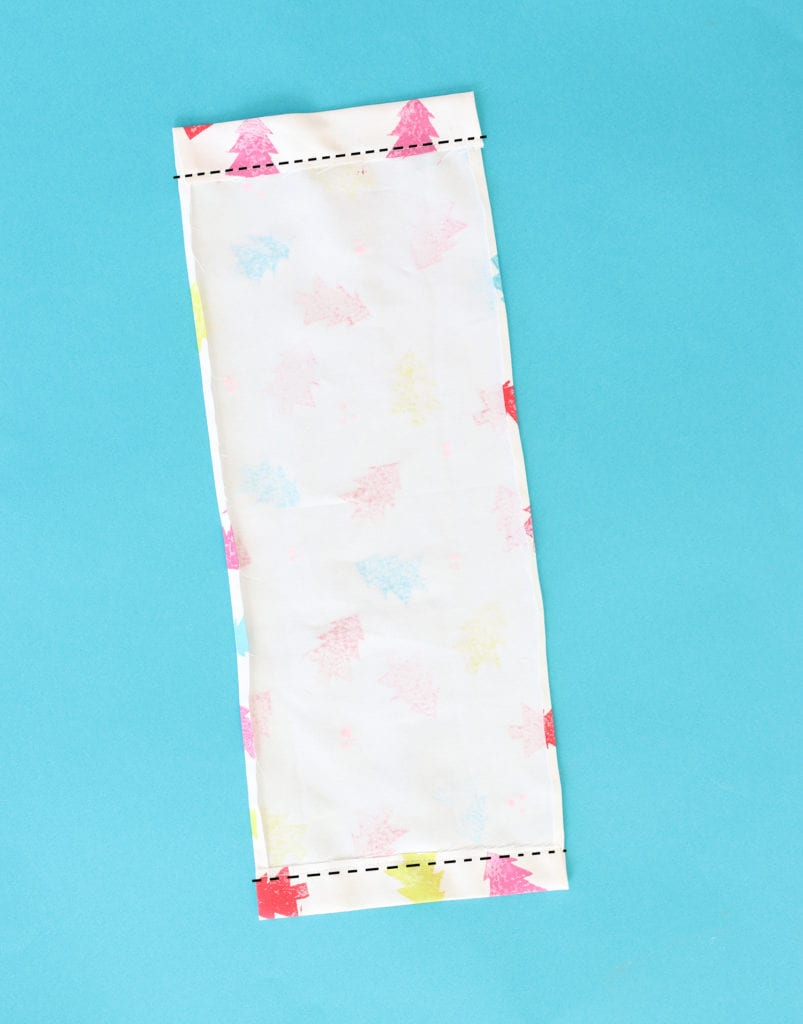 STEP ONE:
Use stamps and DecoArt Fabric Paint to stamp your design onto a piece of fabric measuring 7″ x 20″. After that, you'll want to allow it to dry completely.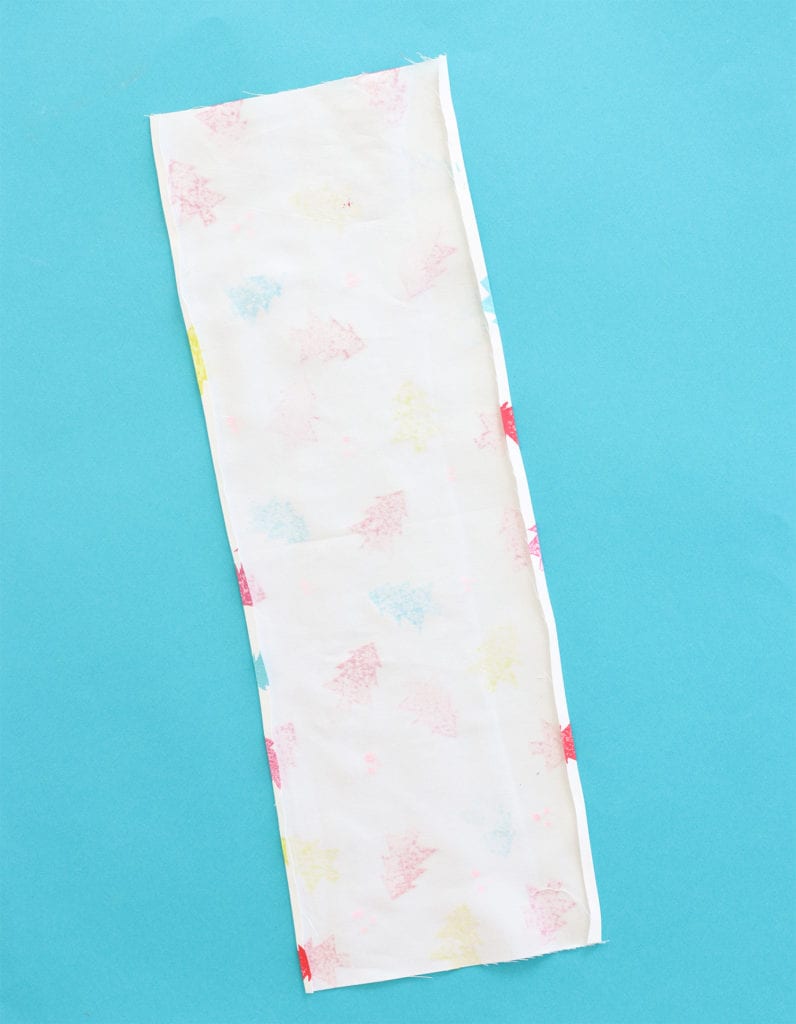 STEP TWO:
Fold in 1/4″ on the long edges as shown and iron into place. Therefore, ensuring the the sides of the bag don't have any exposed raw edges. Then use a hot iron to heat set the fabric paint.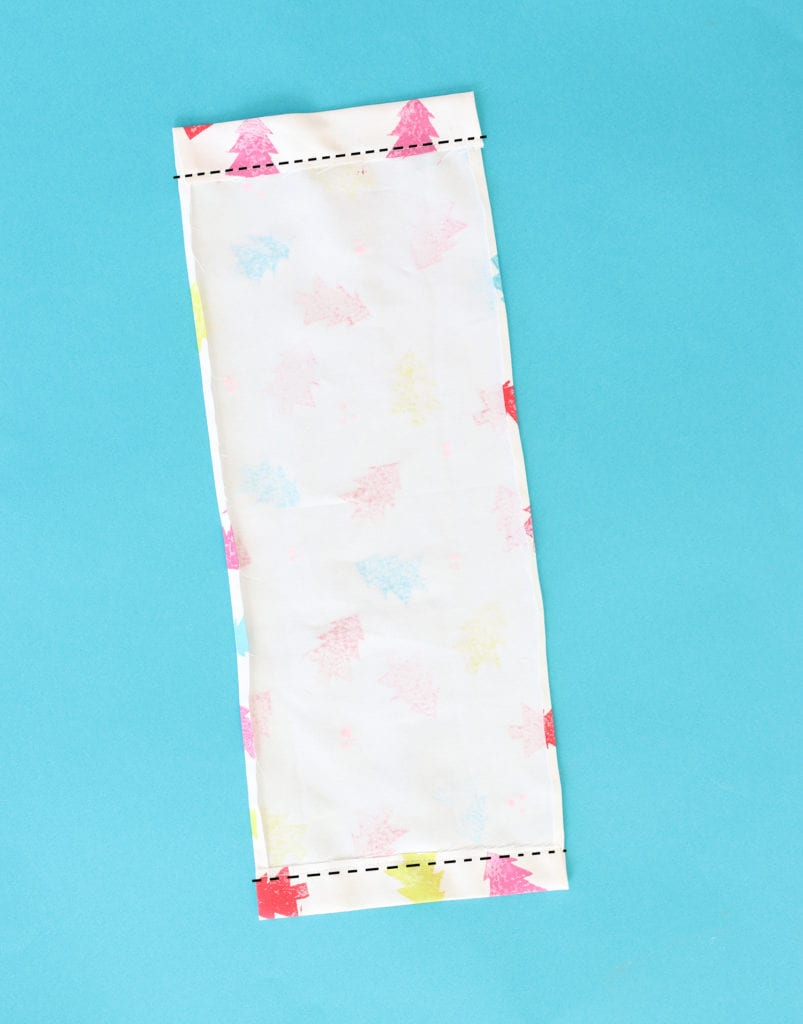 STEP THREE:
Fold and press the top and bottom edges as shown. After that, stitch into place along black lines shown.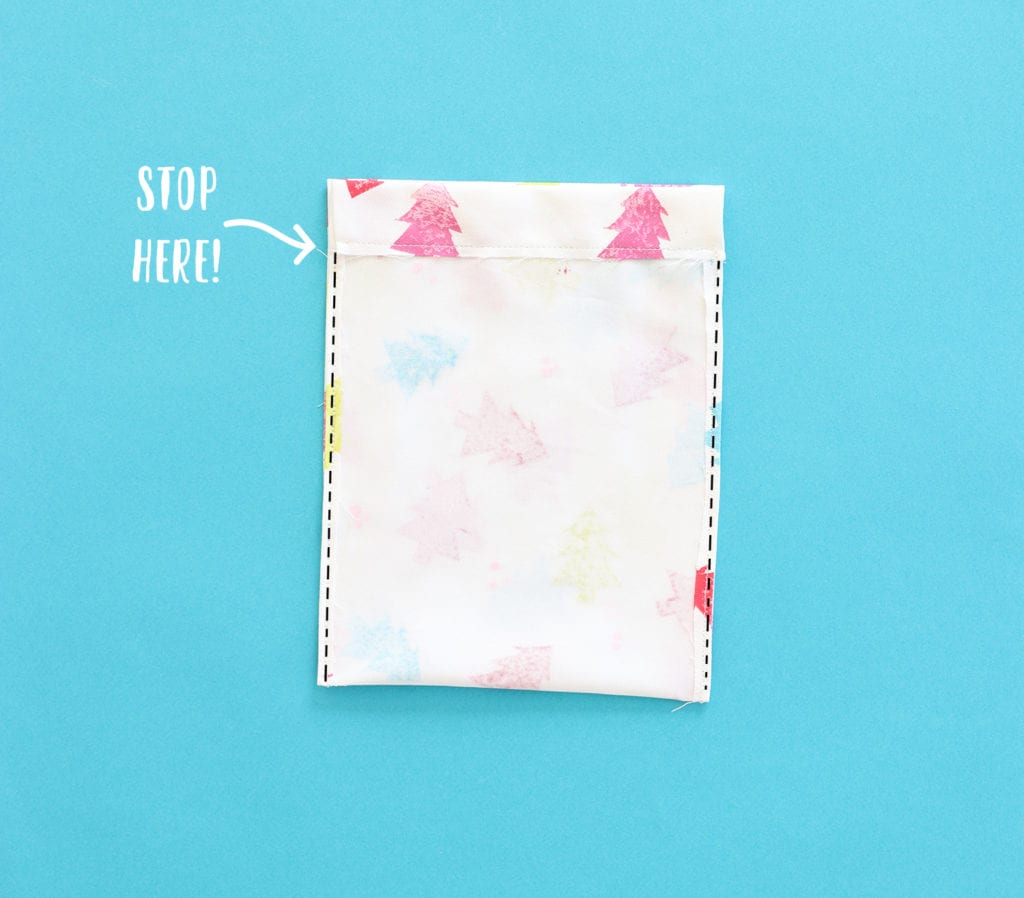 STEP FOUR
Fold in half with right sides facing and create the side seams by sewing up the edges along black dotted lines shown in the image above. Stop sewing and backstitch when you reach the top folds.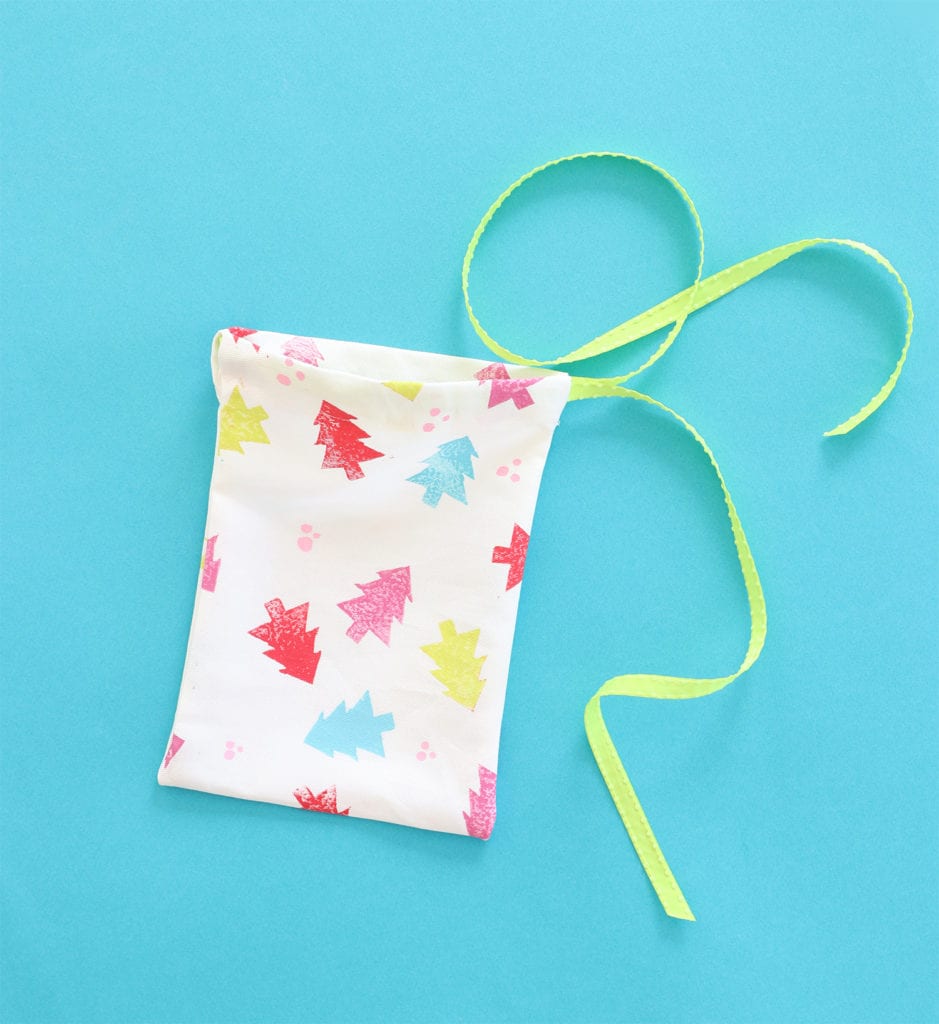 STEP FIVE:
Turn the bag right side out. Then use a safety pin and ribbon to create the drawstring pull. Your fabric gift bag is now complete! This simple project is great for beginner sewers. In other words, you have NO excuse to not try this!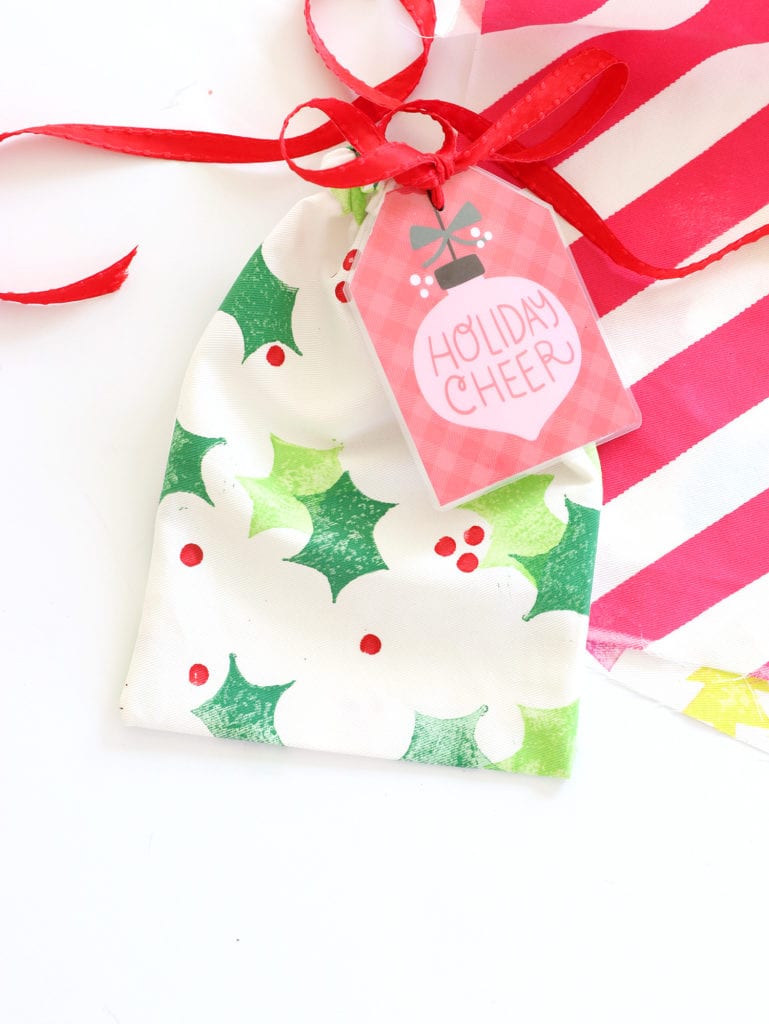 To amp up the sustainability of your gift giving, why not add on a reusable gift tag?! By laminating a paper gift tag, you can create a durable gift tag that can be used year after year. Simple write the name using a wet erase marker. Then you can change the name when you need to.