Get ready, friends. Get ready to call up your inner Picasso because today's printable paint by number will make you an artist in no time. I don't know how you roll, but when it comes to painting – a blank canvas can be intimidating, right?! Problem solved.
After K.Becca and I did our first paint by number, I knew we had to do a second! This time around, I'm featuring the newest line of paints from DecoArt – the Americana Premium Acrylics collection which you can snag at your local Joann store. Premium paints are similar to the Americana craft paints you're already using, but with a slightly elevated formula. They are medium-bodied which means awesome coverage and they're REALLY easy to mix and blend into every shade imaginable…keep scrolling if you don't believe me.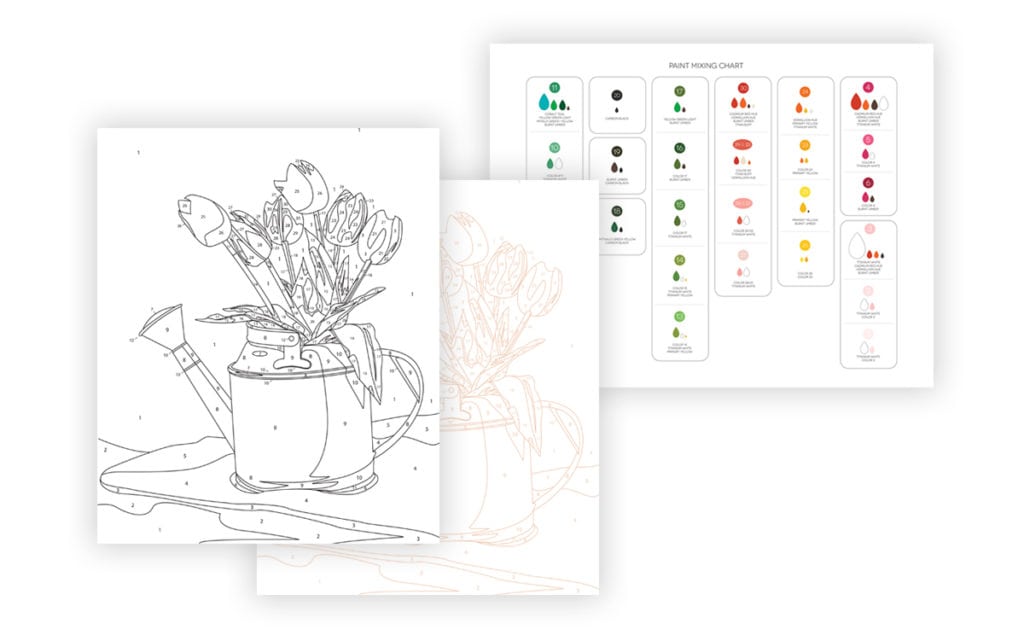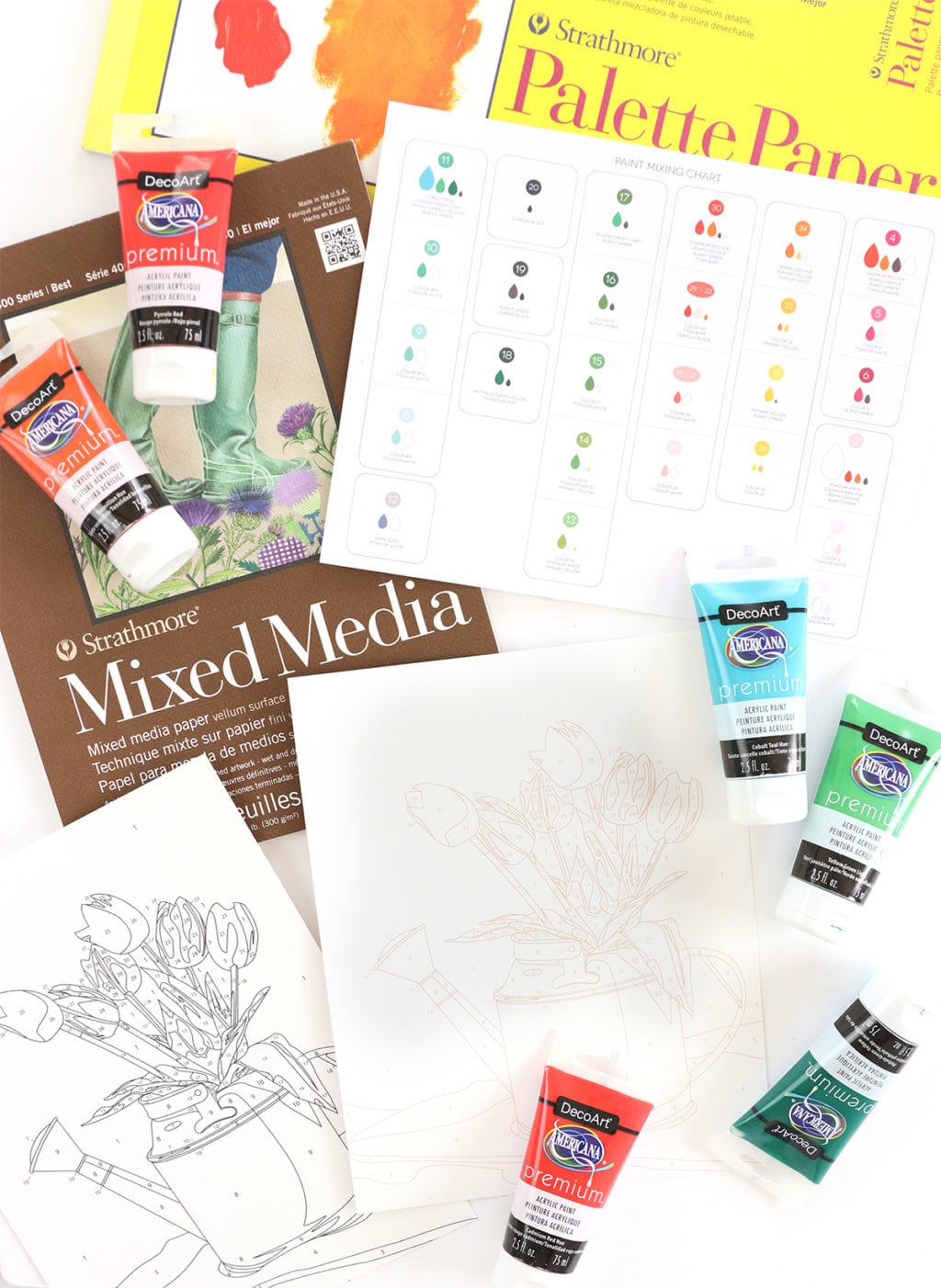 TIPS FOR PAINT BY NUMBER
Print your paintable design onto artist quality paper – I printed mine onto Strathmore Mixed Media paper. It is smooth and takes the paint very well. The paper comes in a 9×12 paper pad, so you'll just trim it down to letter size before running through your at-home printer.
You'll be doing a lot of color mixing! Grab a pad of Palette Paper. This special paper has a coated surface, so you can easily use a palette knife to mix paint. The paint stays workable on the surface for a long time and when you're all done you can crumple it up and toss it. Easy clean up!
This printable paint by number design has two versions – black outline and beige outline. Print both! You'll paint directly onto the beige outline. This way, none of the numbers or lines will show up beneath your paint. Use the black outline version as a reference while you work. The black is easier to see and it's nice to have an unpainted version on hand for quick reference.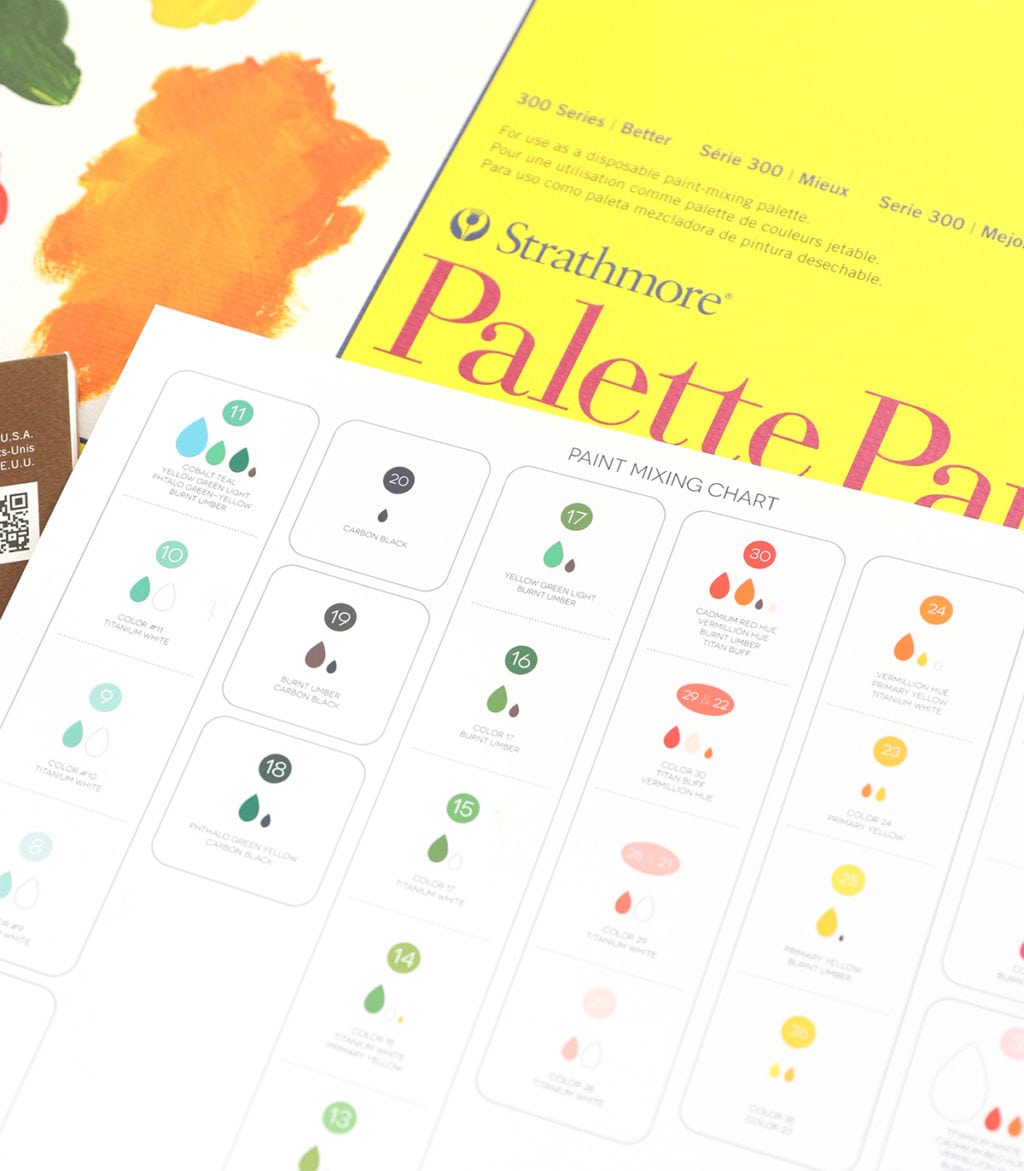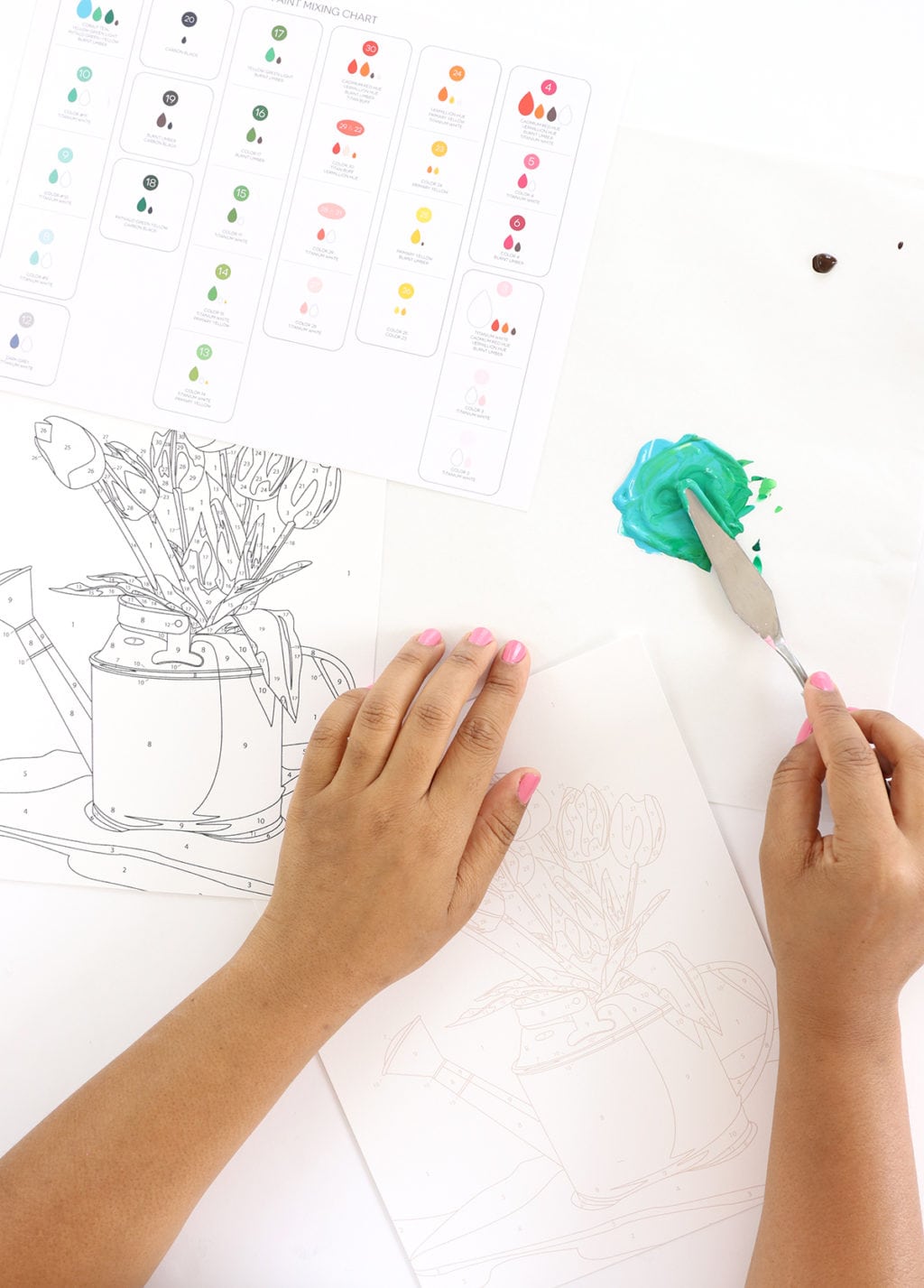 K.Becca and I worked together to get the palette just right, so you can have fun painting. Along with the design, you'll also print out a paint mixing guide, that tells you all the paint colors and ratios you need to create each shade along the way! Don't be afraid of color mixing! It's fun – and this particular paint by number design is VERY forgiving. Don't worry about mixing an EXACT match. And if you think you messed up…print off another! It's a free printable afterall!
ONLY ELEVEN PAINT COLORS!
To save you money and space, we were able to mix every single shade in this design by using just ELEVEN tubes of Americana Premium Acrylic. Here are the colors you'll need:
Cadmium Red Hue • Vermillion Hue • Cobalt Teal • Yellow Green Light • Phthalo Green-Yellow • Burnt Umber • Black Carbon • Titan Buff• Titanium White • Dark Grey • Primary Yellow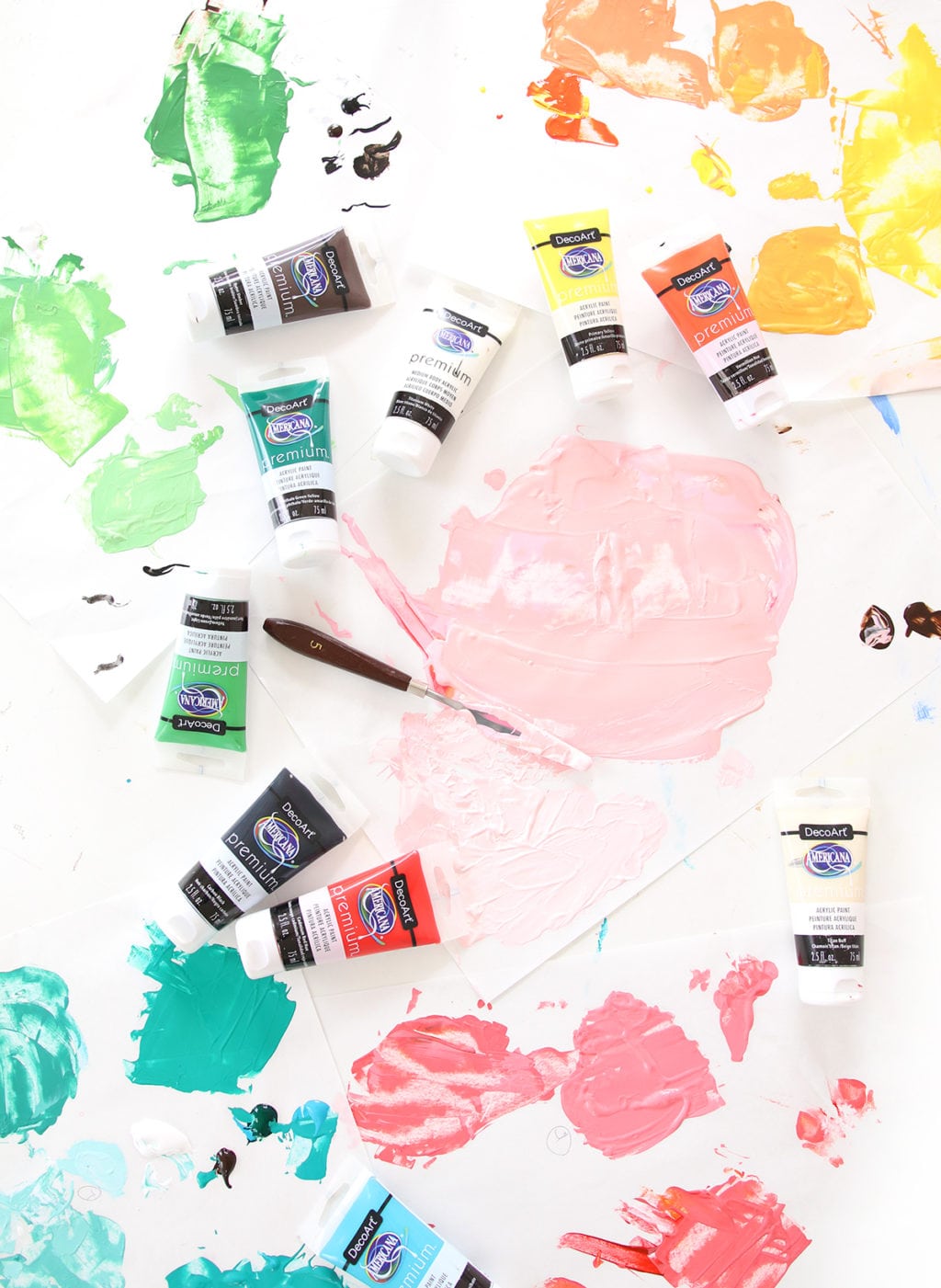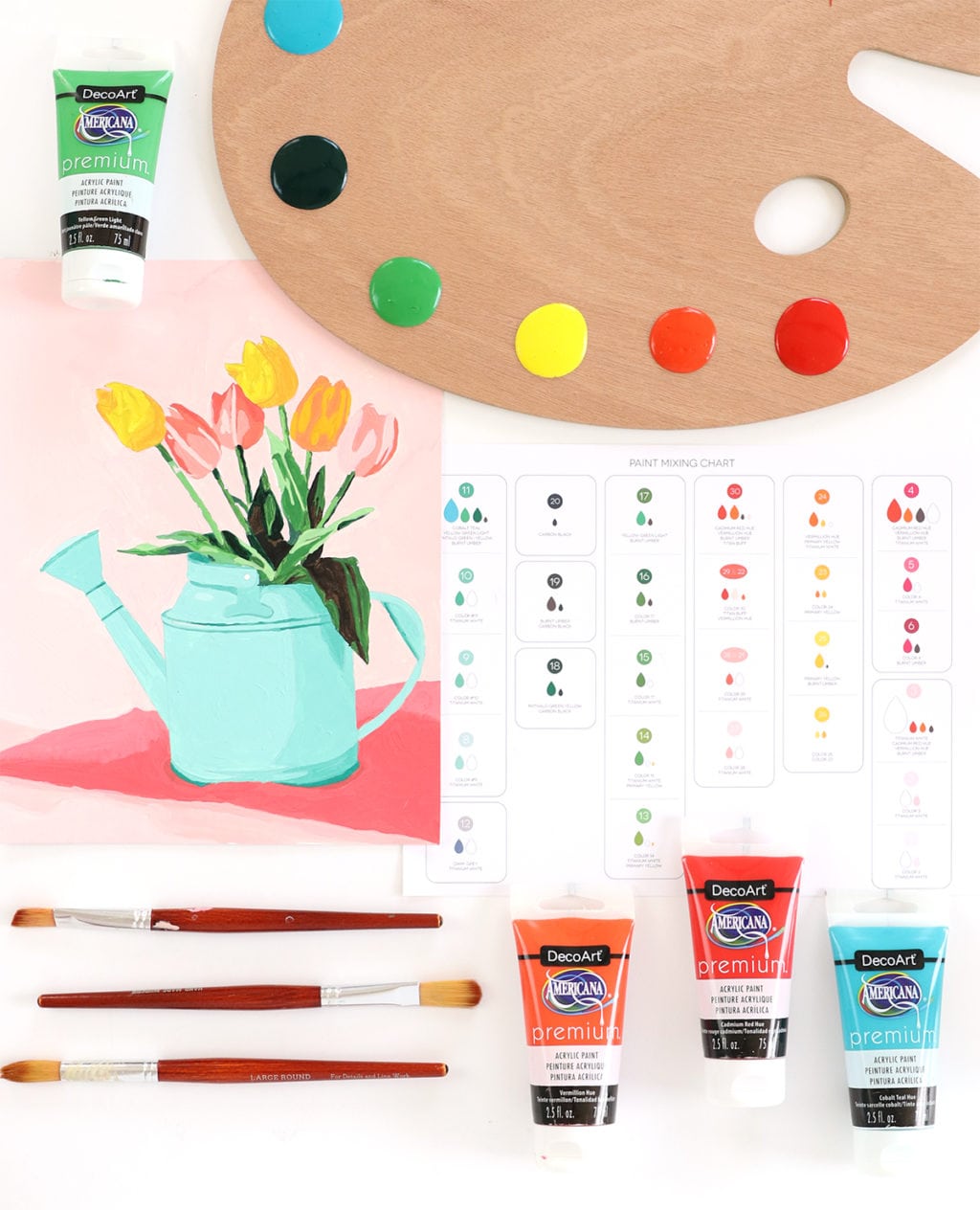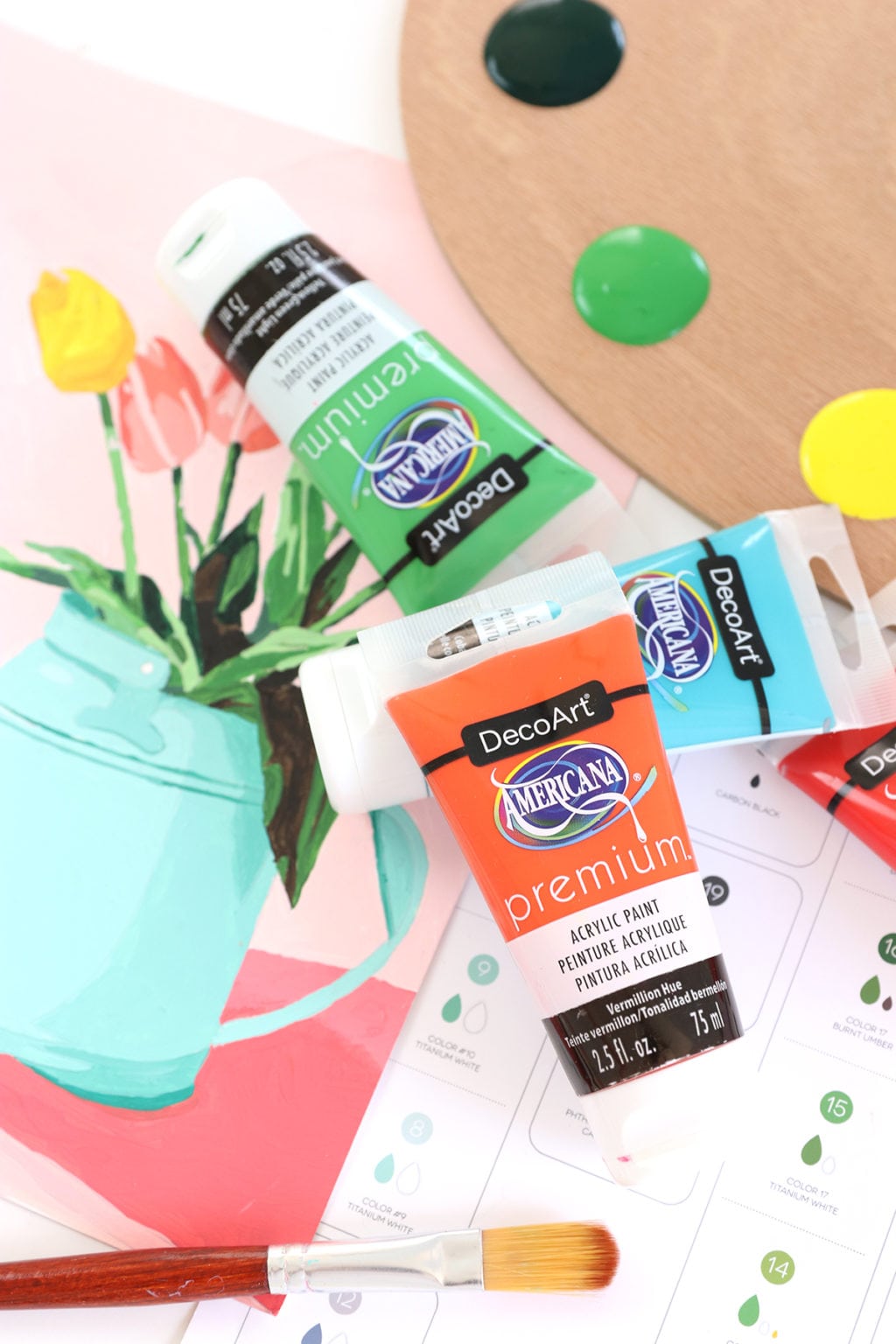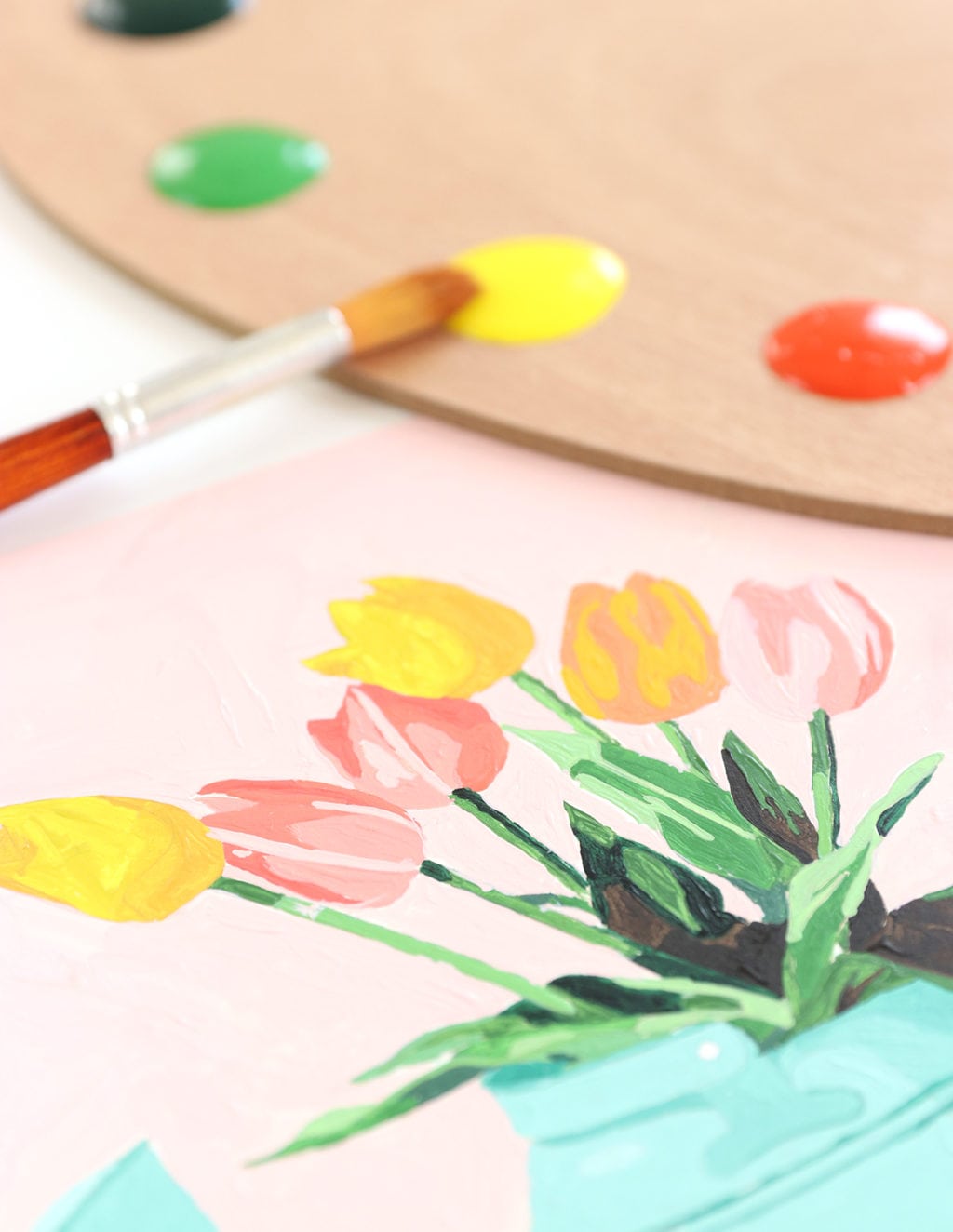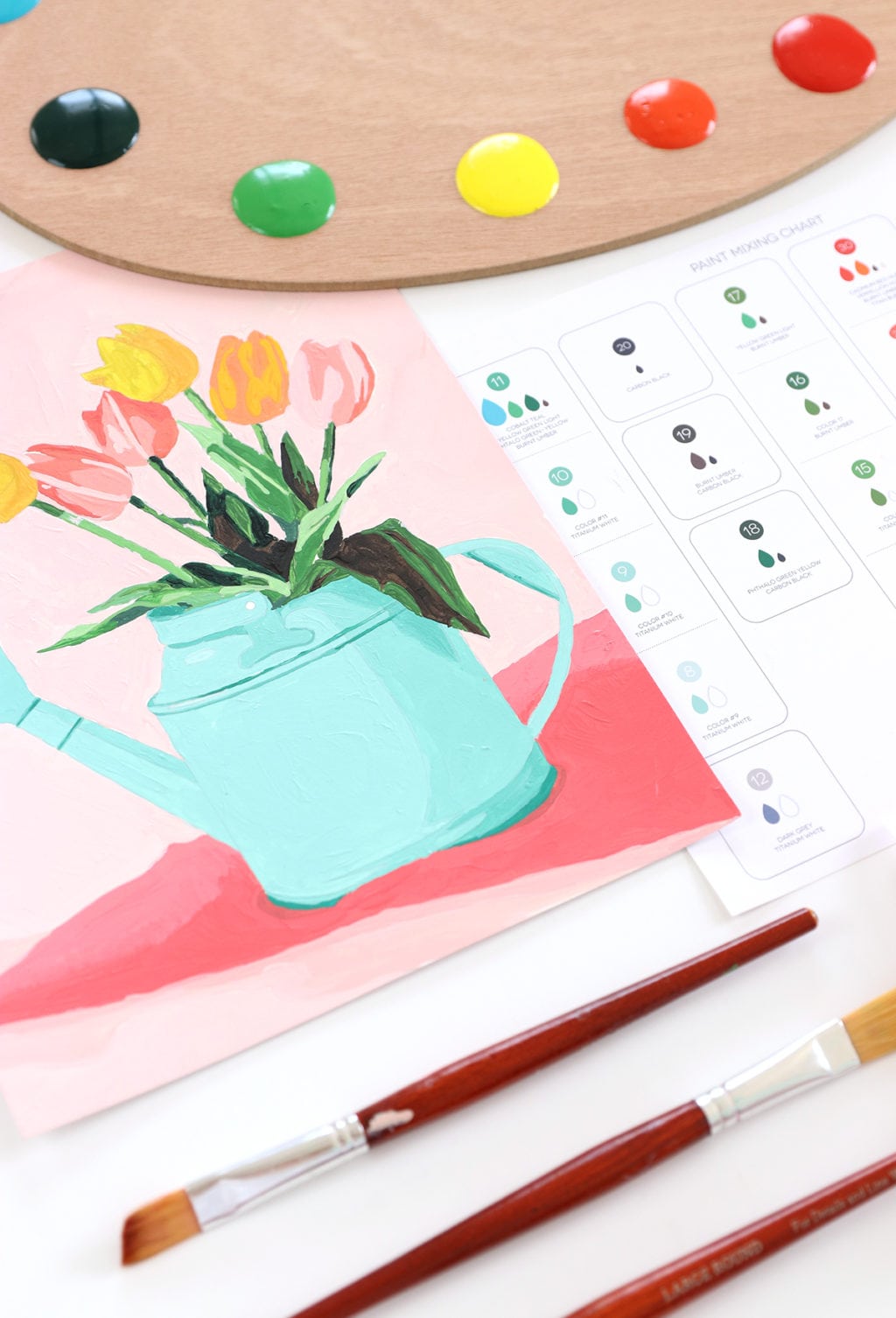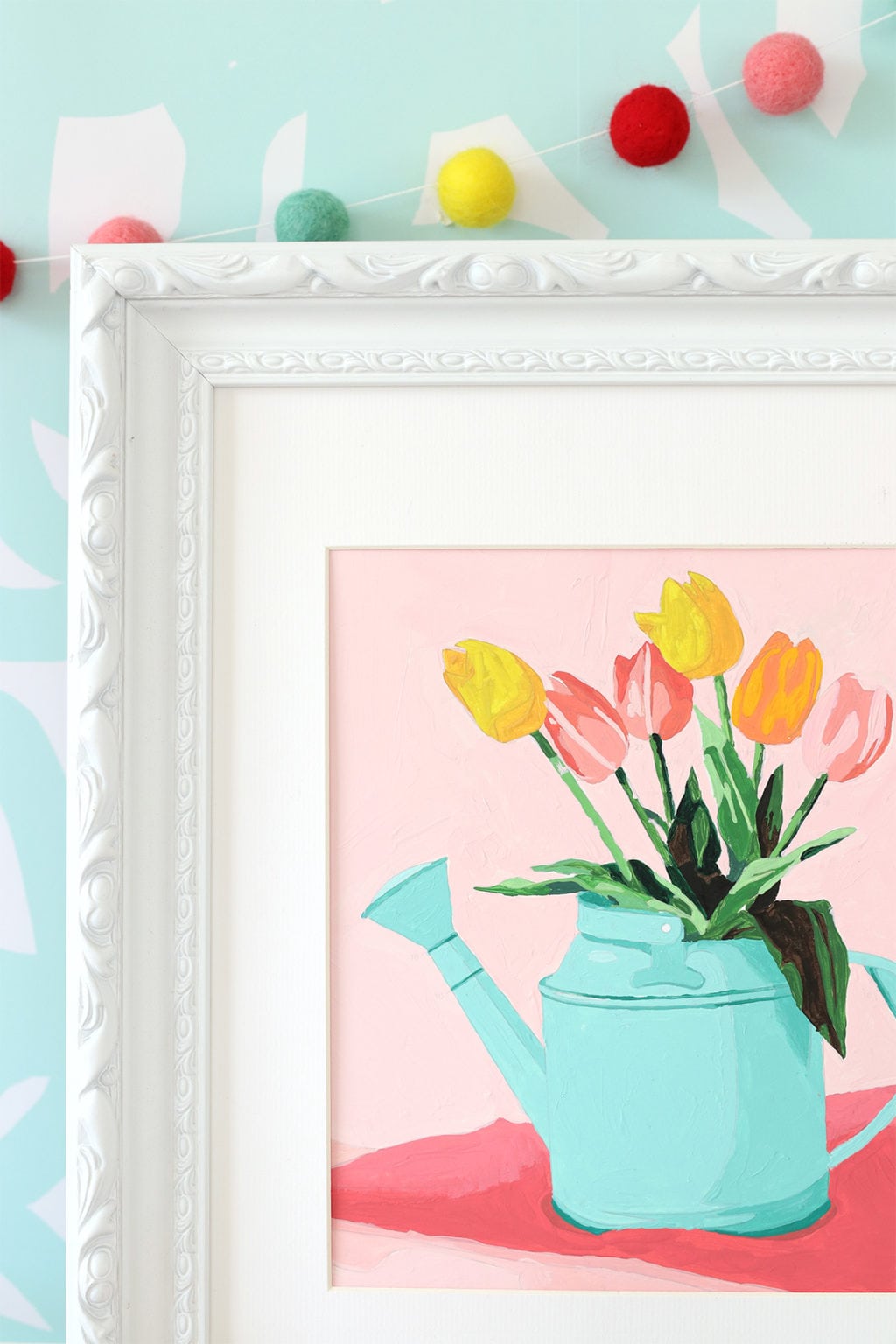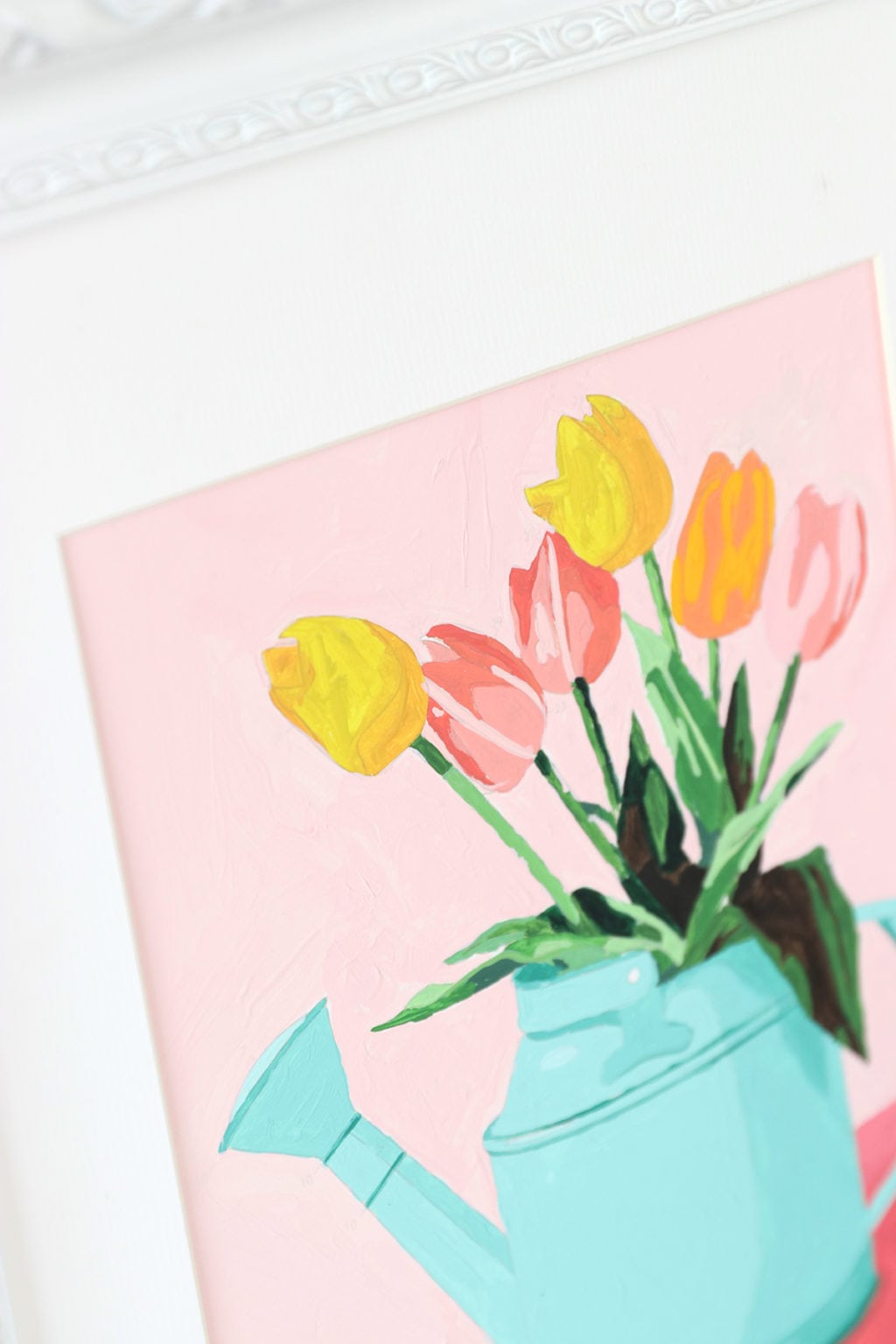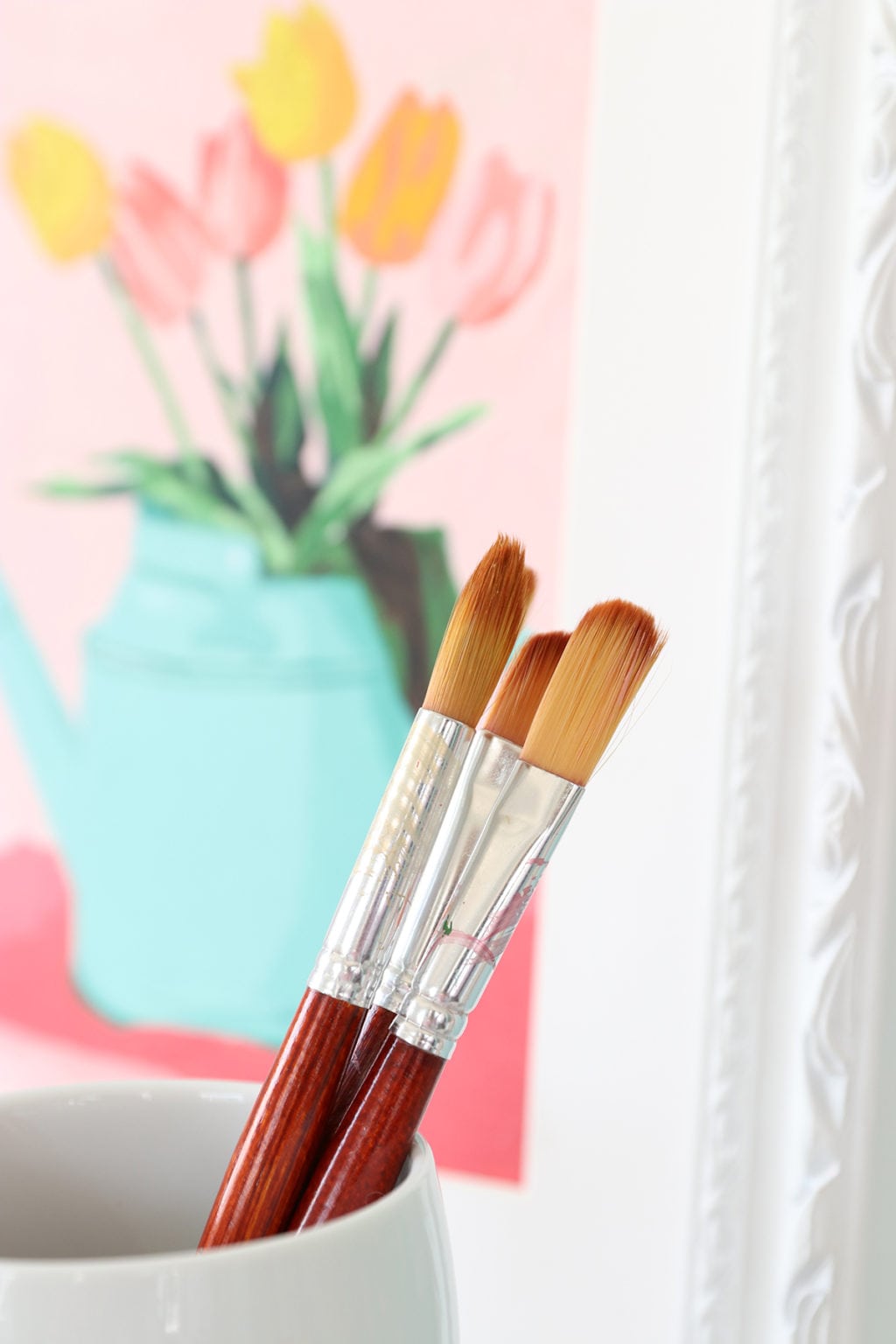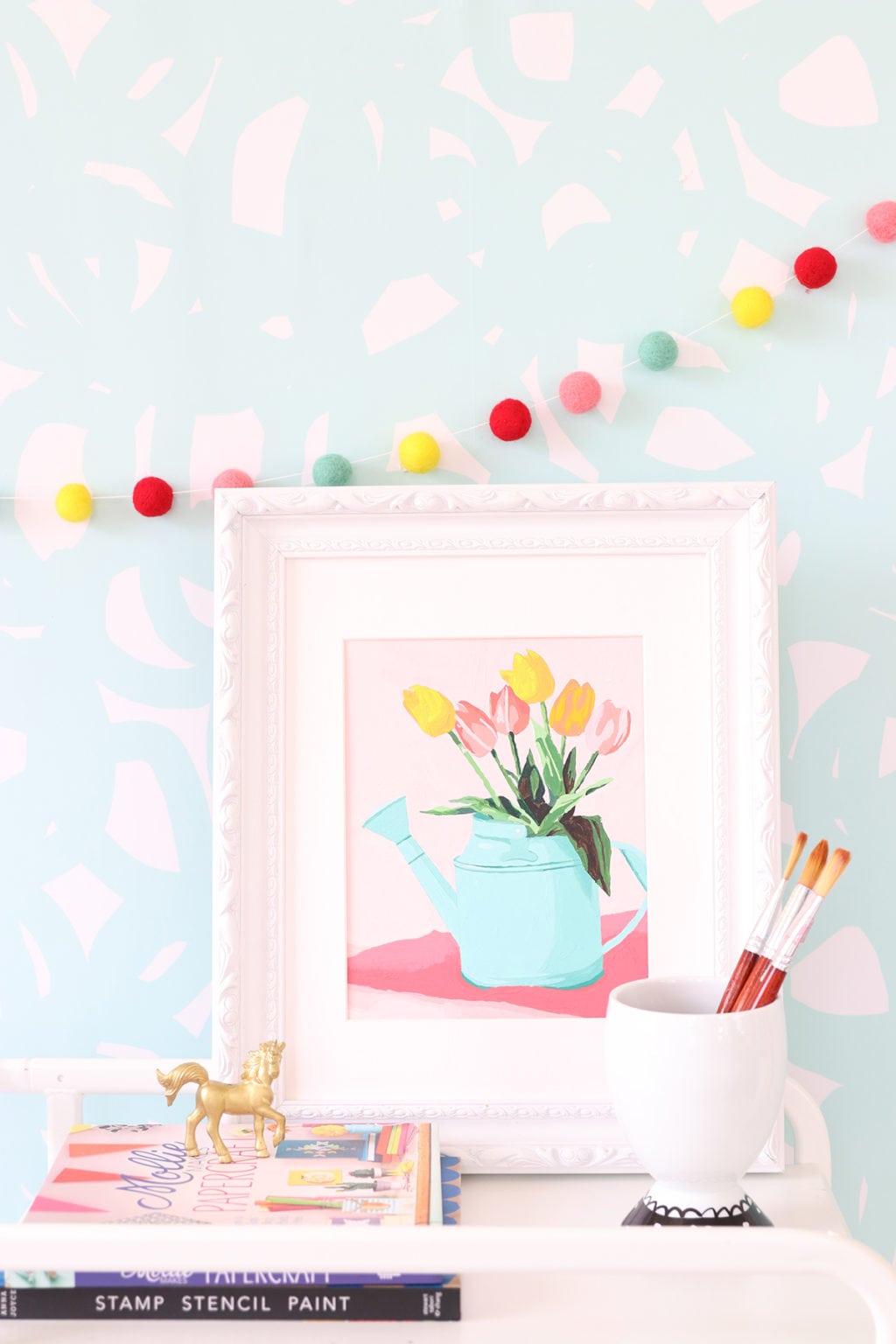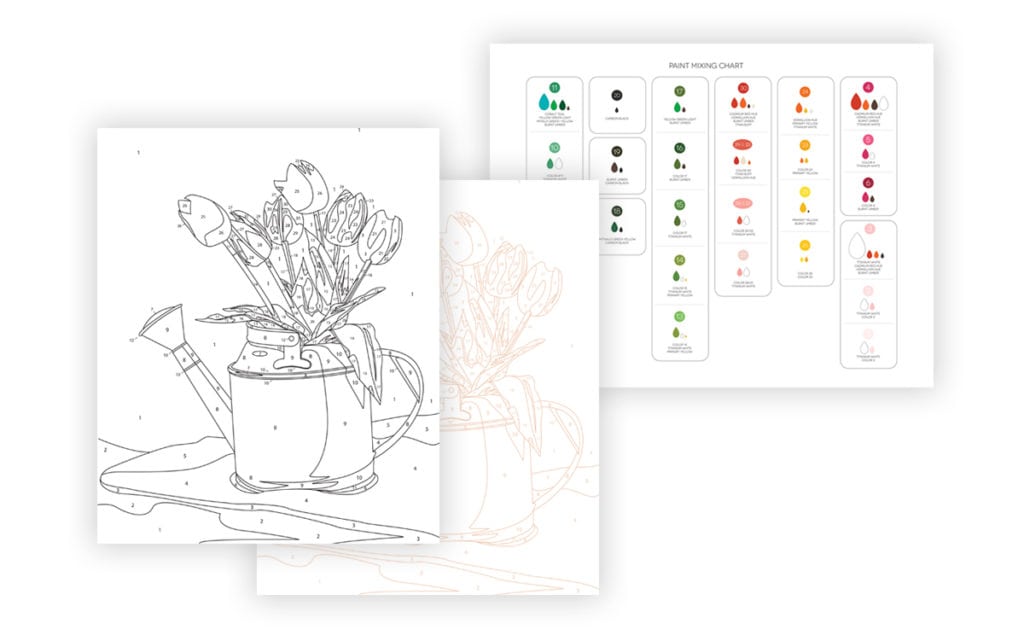 Illustration & Design: K.Becca
Concept, Photography, Crafting: Amber Kemp-Gerstel
This project was completed in partnership with DecoArt. All projects, photos and opinions are mine, mine, mine! Thanks for supporting the collaborations that keep the lights on in this joint!