You know how much I love a shoe-themed DIY project! Remember when we made THESE….and THESE? Well, today I'm reviving my love of footwear with these DIY tassel sneakers using the Crop-a-Dile Big Bite tool. Yep – you heard me, I'm using a Crop-a-Dile….for sneakers. You're going to want to stick around for this one!
SUPPLIES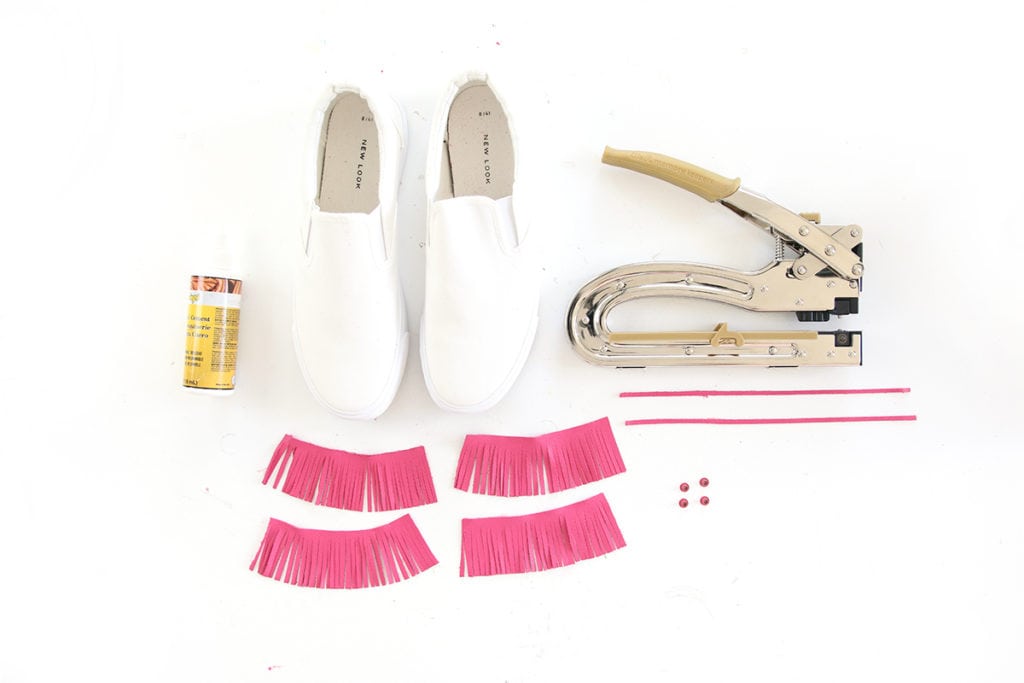 White canvas slip on sneakers – similar here
Leather glue
Four fringed piece of leather
Two thin strips of leather
Eyelets
STEP ONE
Use a marker to place two dots on the top of the sneakers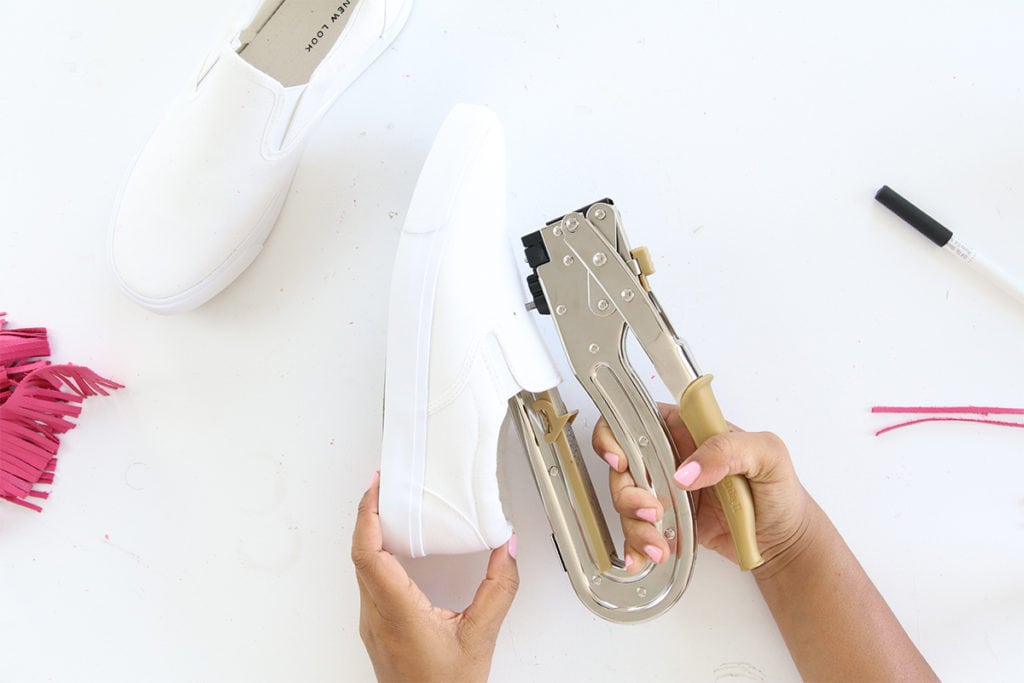 STEP TWO
Use the Crop-a-Dile Big Bite tool to punch holes in the sneakers where you made the marks. Unlike the traditional Crop-a-Dile tool, the Big Bite has a longer reach making it easy to punch holes in the middle of wider, longer materials.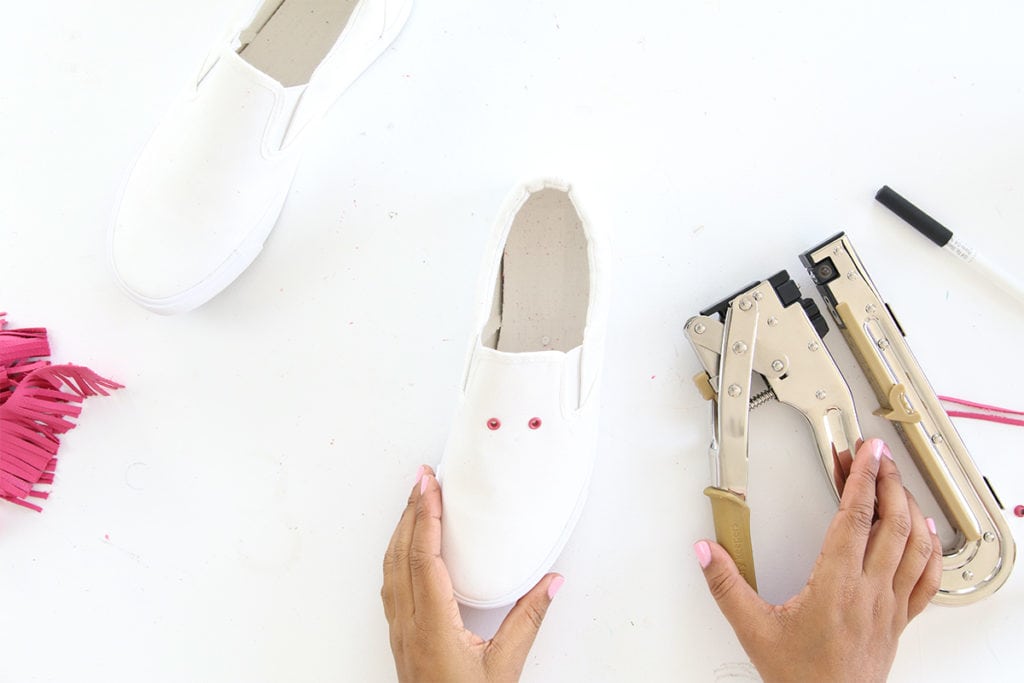 STEP THREE
Place the eyelets into the hole and again use the Big Bite to clamp the eyelets into place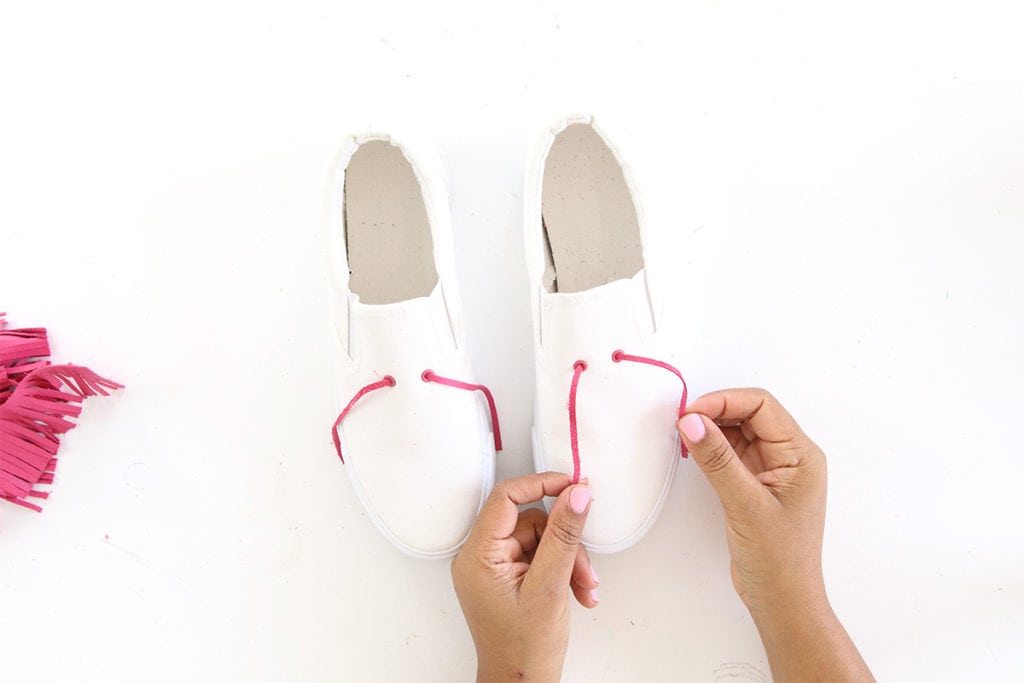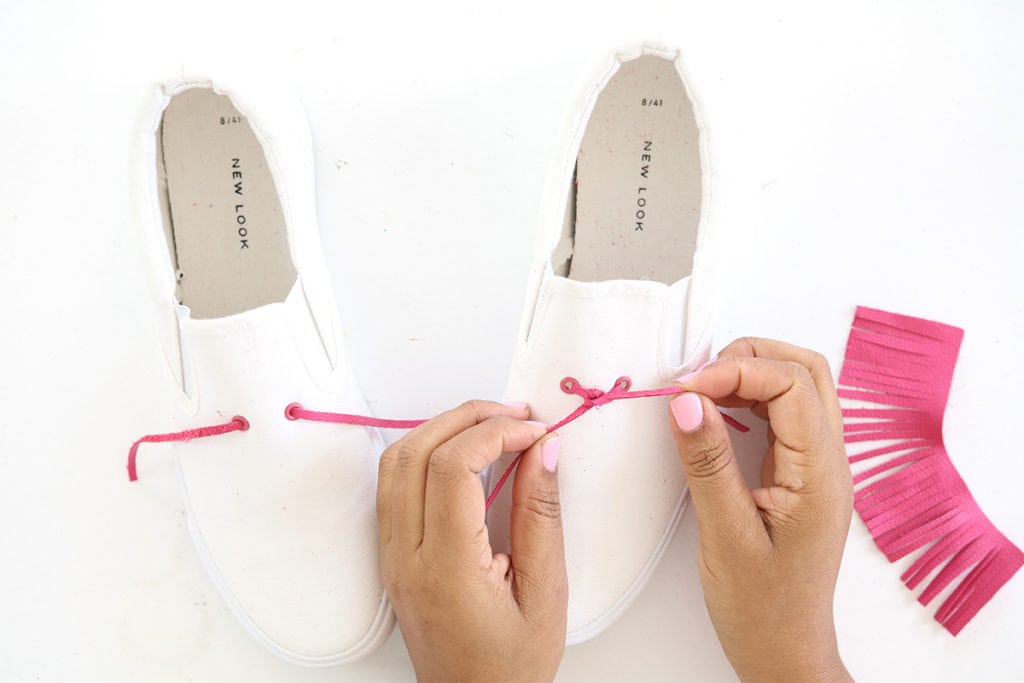 STEP FOUR
Thread the thin piece of leather through the holes and tie a knot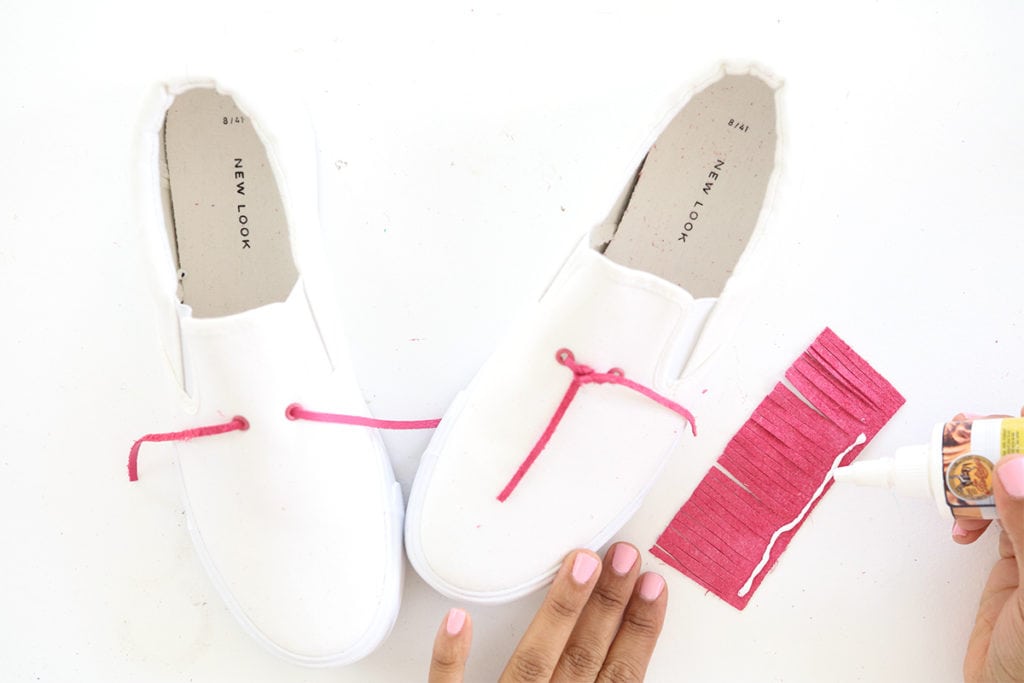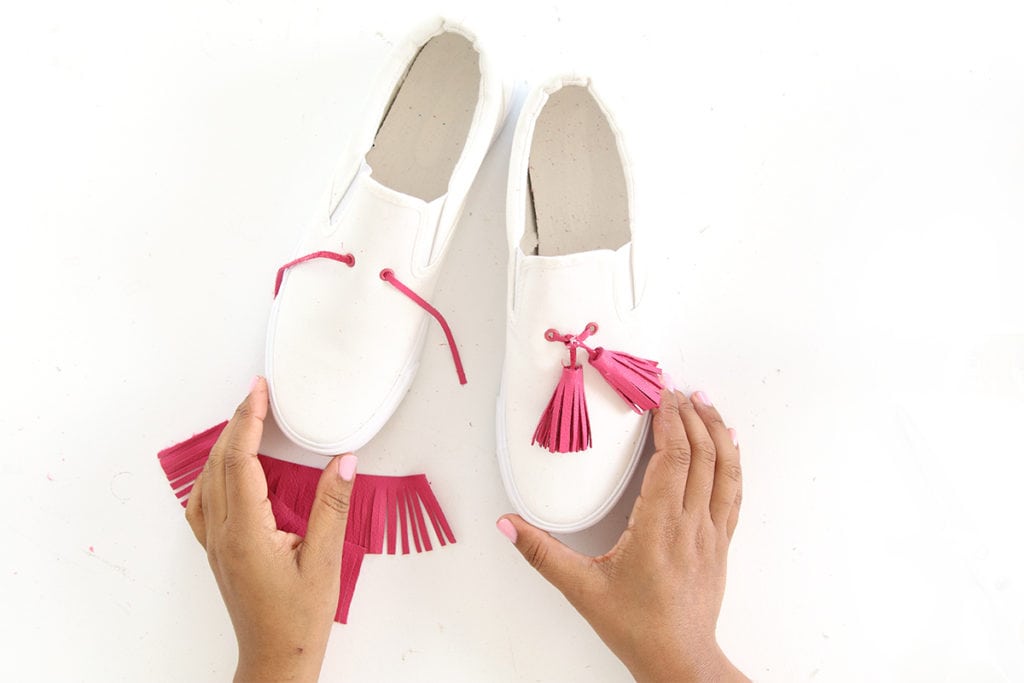 STEP FIVE
Apply leather glue to the fringed pieces then roll the tassels around the hanging ends of the knotted leather. Allow the glue to dry for an hour before wearing.