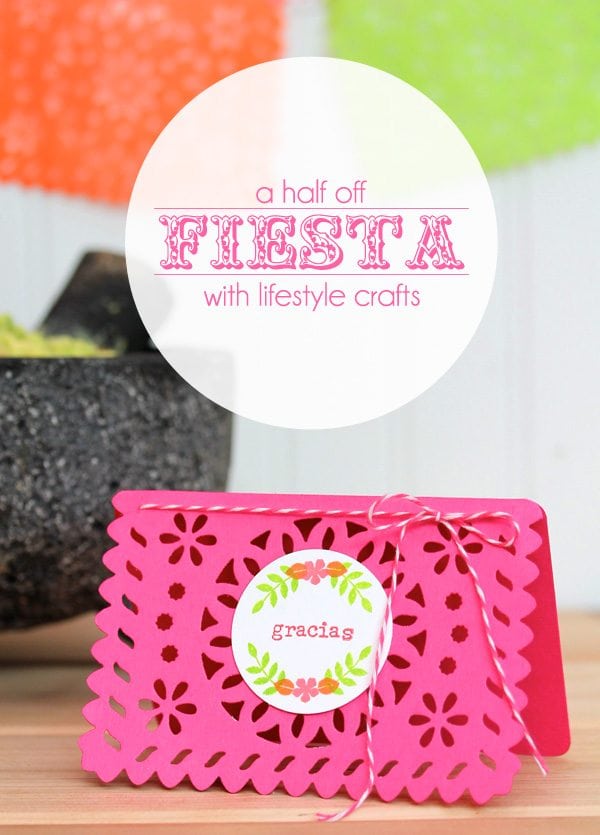 Yep. That's right. Valentine's day is around the corner and I'm here with some Cinco de Mayo inspiration. I know. You probably think I'm nuts (which I totally am), but that's the nice thing about having a blog. You can sort of do whatever you want. So here we go. It's fiesta time, people.
As Damask Love has grown over the last few months, I've been really excited to join forces with several crafting companies! I've been holding off to post about my partnership with Lifestyle Crafts until the perfect time, and considering the 50% off discount that they are offering to all Damask Love readers – I think now is a great time to talk about it!
I've been purchasing Lifestyle Crafts dies for quite a while, and they have a HUGE selection! When I was presented with the opportunity to work with Lifestyle Crafts, I was all sorts of excited to say, "yes!"
Starting today, Monday, January 21st, Lifestyle Crafts is offering 50% off your purchase when you use the discount code: DAMASK. The offer will end on Sunday, January 27th. In celebration of this sale, I'll be sharing a few projects with you that feature Lifestyle Crafts products.
Now, I wouldn't feel right coming here and posting about the sale, without also sharing some crafty eye candy, because that's what you really want, right?!
I decided to get crafty with the new Doily Banner Die and share 3 ways to use it in your projects.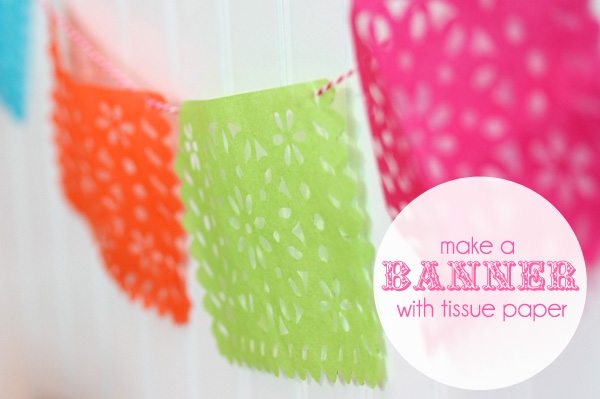 Of course, the obvious thing to do with a banner die is to…make a banner. Rocket science, right? To make your banner quick & easy to create, I suggest using tissue paper. You can die cut through several pieces of tissue paper at once, which means you can create a full banner with just one pass through your manual die cutting machine.
The die create small slits in the top corners of the doily, making it easy to thread your ribbon or twine through.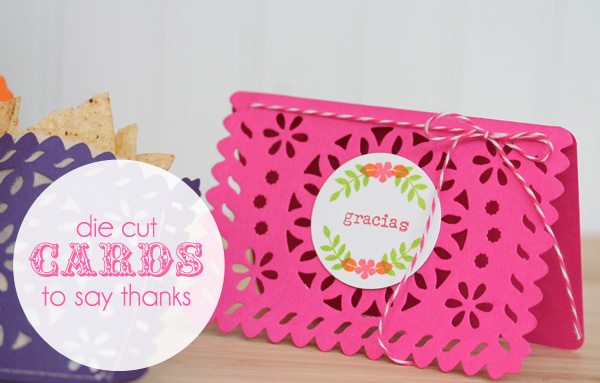 My next idea for this die is a simple card. These are perfect as thank you stationery for sending off to those guests who partied it up at your fiesta. It's the polite thing to do, right? I adhered the doily die cut to the front of a card base, then I added a twine bow to the slits. I sort of love this design.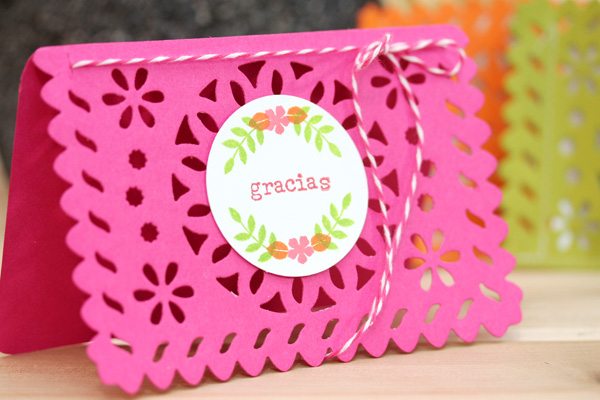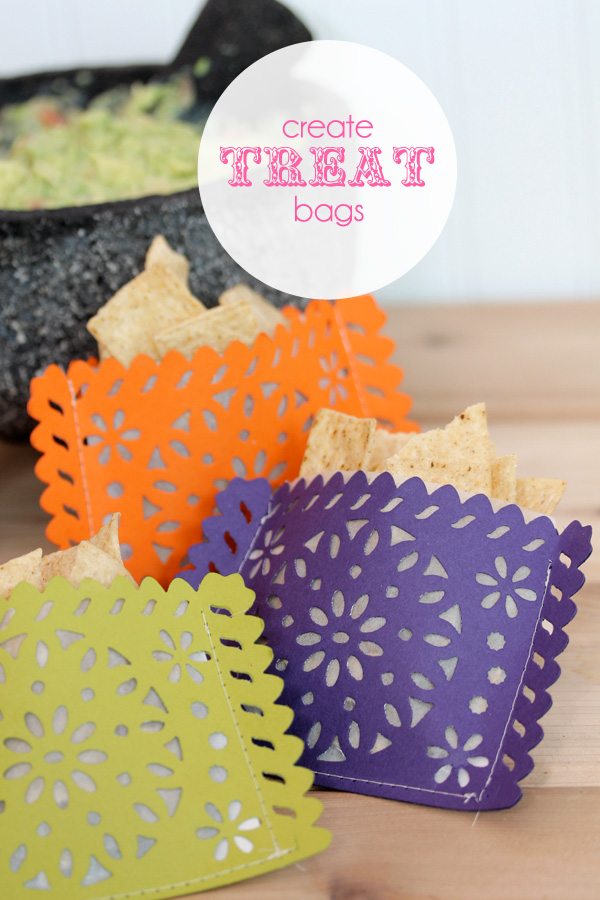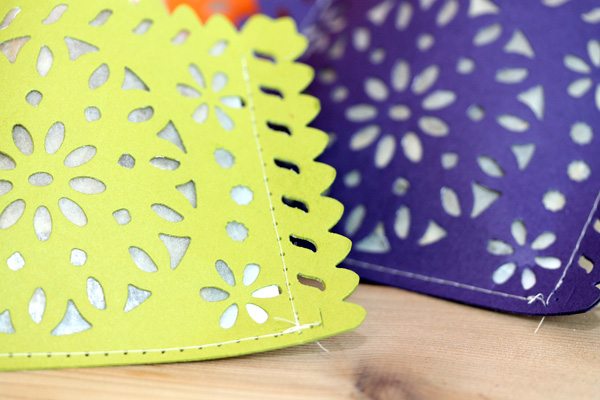 Last up are some treat bags that I made by doubling up the doily banner dies and stitching around the edges. I inserted a glassine bag to make them more functional. I love the way these turned out and I'm sure you could come up with a bajillion ways to fill these up in a festive way. I filled mine with chips, making it easy for guests to snack on the go.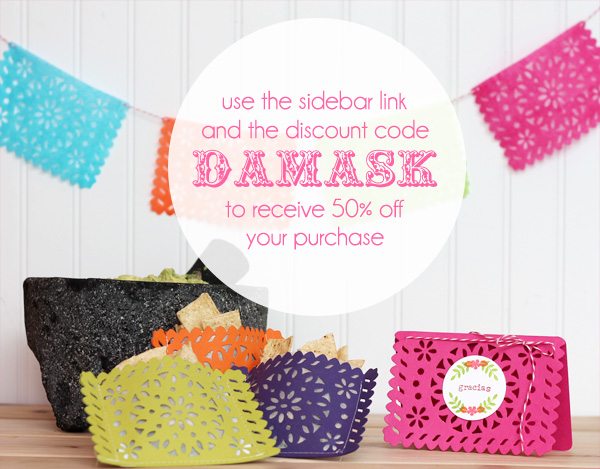 Thanks for stopping by today and I hope these discount helps you save a few dollars while adding to your crafting stash!
DISCLOSURE: My relationship with Lifestyle Crafts represents an affiliate partnership. Purchases made through links on Damask Love may result in my receiving a small commission. This is a brand that I am proud to represent, as I truly believe in the quality of their products.
ETA: This sale is no longer going on, however you can always use the code DAMASK to save 20% off your entire Lifestyle Crafts order.