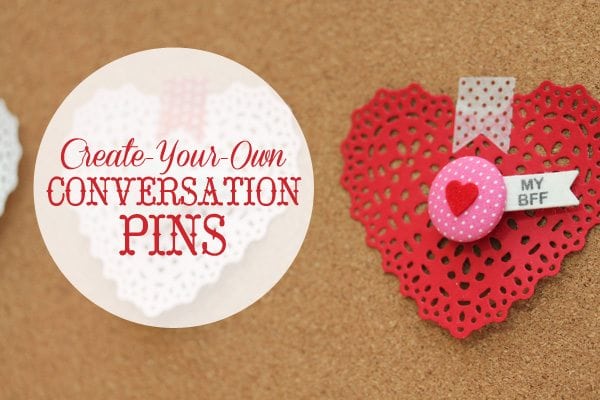 My mission for a candy free Valentine's Day continues! Even though, in the last few days, I have guzzled more jelly beans that I'd care to admit – I am bound and determined to ONLY share Valentine's Day projects that are candy free!
Today, I've got a cute, simple idea along with a sweet deal! Lifestyle Crafts is still offering 50% off to Damask Love reader (that's you!!!) and you'll be happy to know that all of the new dies are back in stock! There was a small glitch yesterday that showed many dies as being out of stock. The glitch has been repaired and you are free to shop! You can now pick up the Doily Banner Die that I used in yesterday's fiesta project!
I'm calling today's project "Conversation Pins." They've got all the cuteness of conversation hearts, but none of the calories…although, tell me…does anyone actually eat conversation hearts? I vaguely remember having them as a kid and thinking they tasted like stale chalk. Maybe I'm wrong though.  These little conversation pins are easy to make and by mounting them on the Lifestyle Crafts Heart Doily , the cuteness factor goes up exponentially! How cute would these be for children to wear around the classroom on Valentine's Day?!? Love it!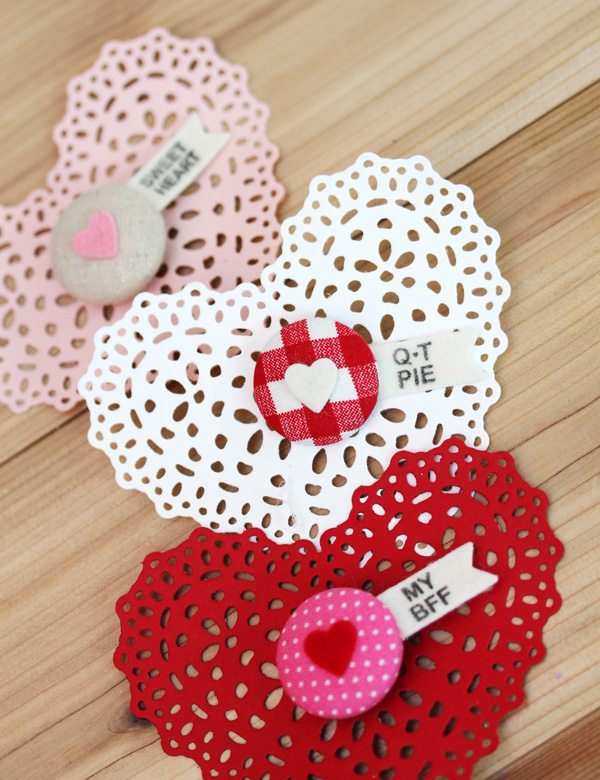 I created the button pins using the same strategy and products shown in THIS post from waaaaay back in the day (don't judge the terrible photography or the awful card that I made!)
It was a lot of fun to play with different fabrics and patterns to create a trio of pins. I topped off each pin with a felt heart and a felt banner which I die cut using the newly released Tape It Kit that coordinates with the Tape n' Shape Washi Sheets. On each banner, I stamped a conversation heart message using the Hero Art Sweet Hearts stamp set.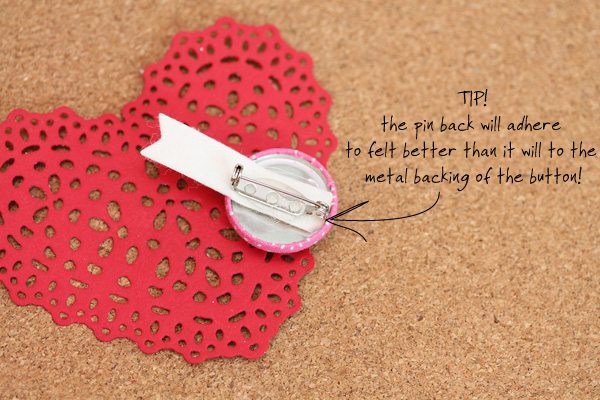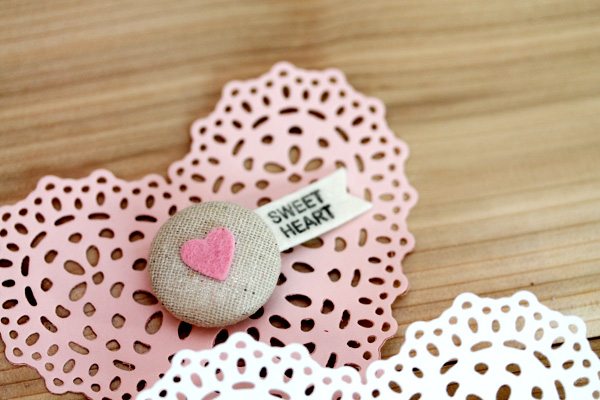 SUPPLIES
Hero Arts Sweet Hearts | Lifestyle Crafts Heart Doily Die | Lifestyle Crafts Tape It Kit Die Collection | Assorted fabrics & felt