Whole lot of discussion of candy corn around here, huh? Now, as much as I despise the stuff, I am thankful that it exists because I love candy corn inspired crafts!
When it comes to creating for holidays, I am a big fan of  easily mass produced projects – which is exactly what this is. It'll take you longer to read this post than it will to make these tags! Promise.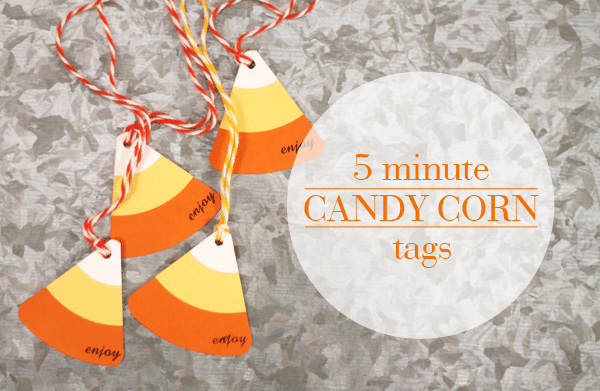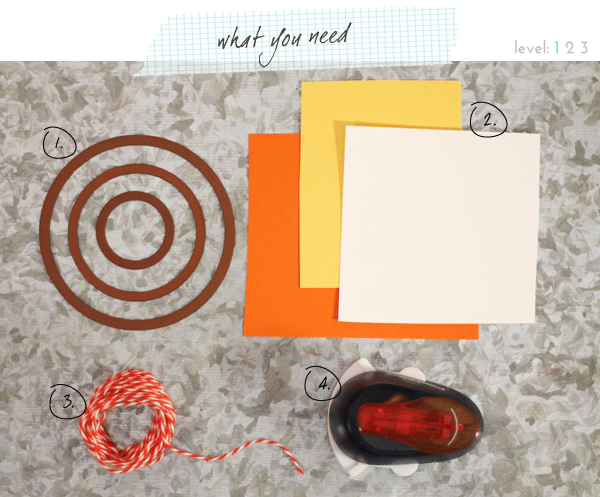 1) Spellbinders Nestabilities Circle Dies in 3 3/4″, 2 1/2″ and 1 1/2″ diameters. *If you don't own dies – just cut out the circles yourself by tracing around something circular like a cup or a container of oatmeal!* 
2) Orange, yellow and white cardstock
4) A corner rounder tool (similar HERE) *If you don't own one of these, you can simply round the corners of your tags using scissors*
Project Specs:
Finished Tag Size: 1 3/4″ tall, 1 3/4″ base
Time to complete: 5 minutes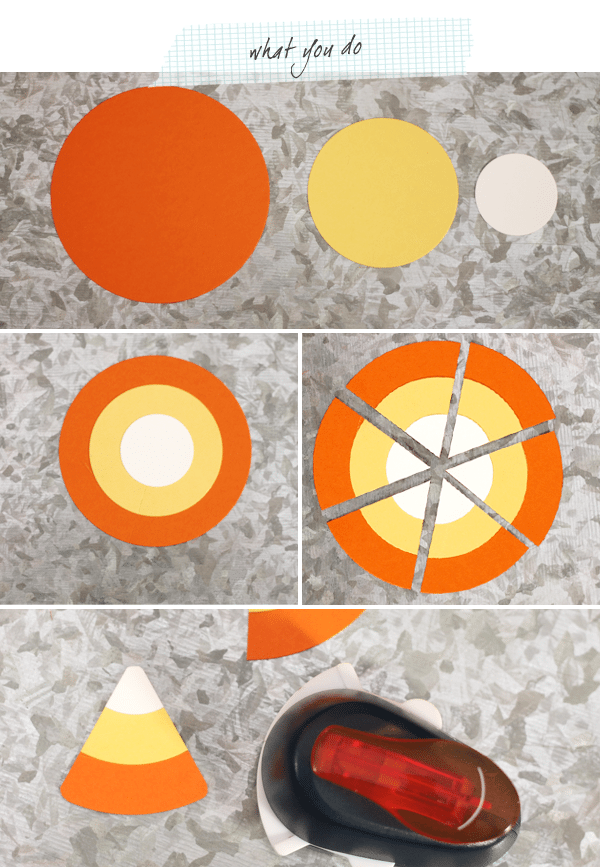 1) Die cut circles
2) Adhere circles together from largest to smallest.
3) Cut the circles into wedges.
4) Round the sharp corners of the tags to make them look more…candy corny!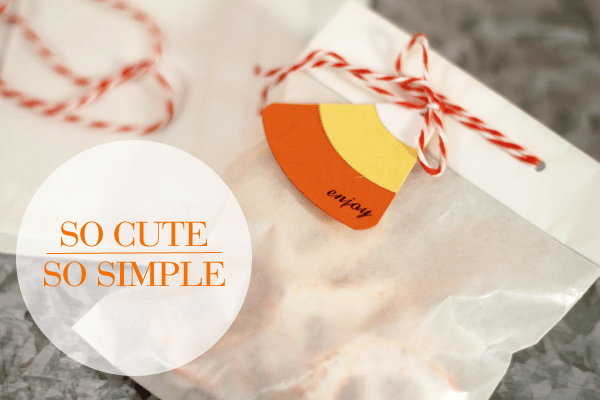 So what do you think – do you like doing quick & easy projects ? I'm thinking it might be fun to post more quick projects like this.